How to Integrate WooCommerce With Amazon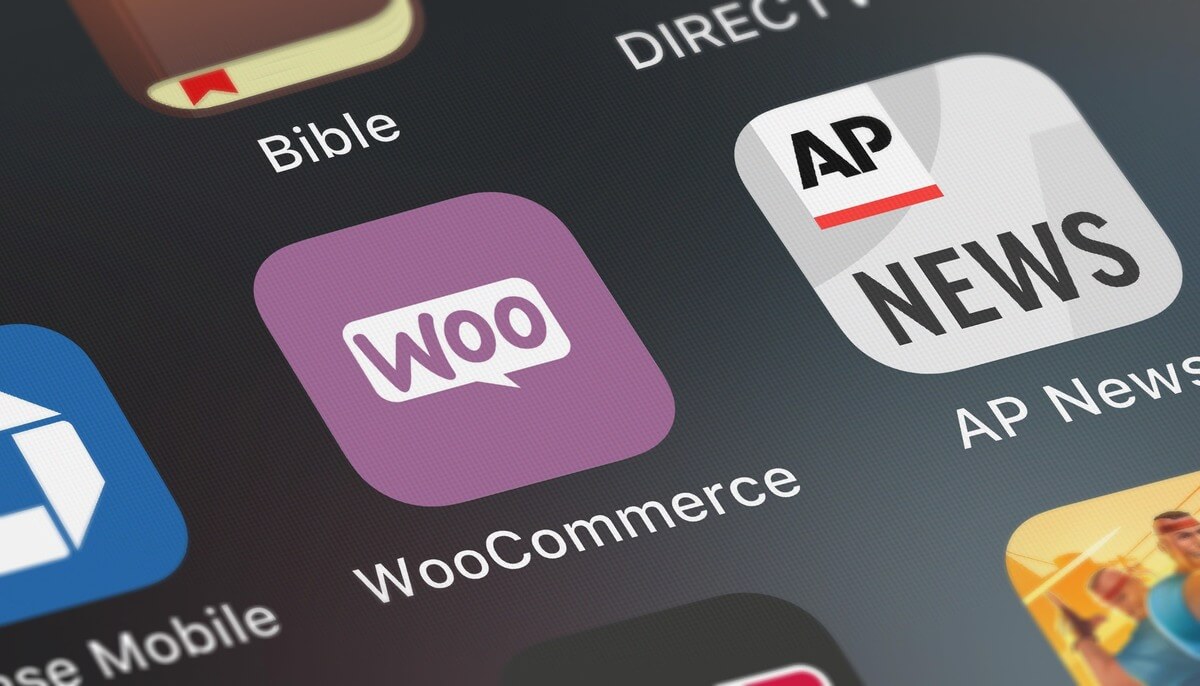 Did you know that you could easily integrate WooCommerce with Amazon? Multichannel eCommerce promises many benefits for online sellers. At the same time, it poses the problem of sales channels integration and data synchronization. At the times when digital tools prevail, many sellers still perform these crucial tasks manually.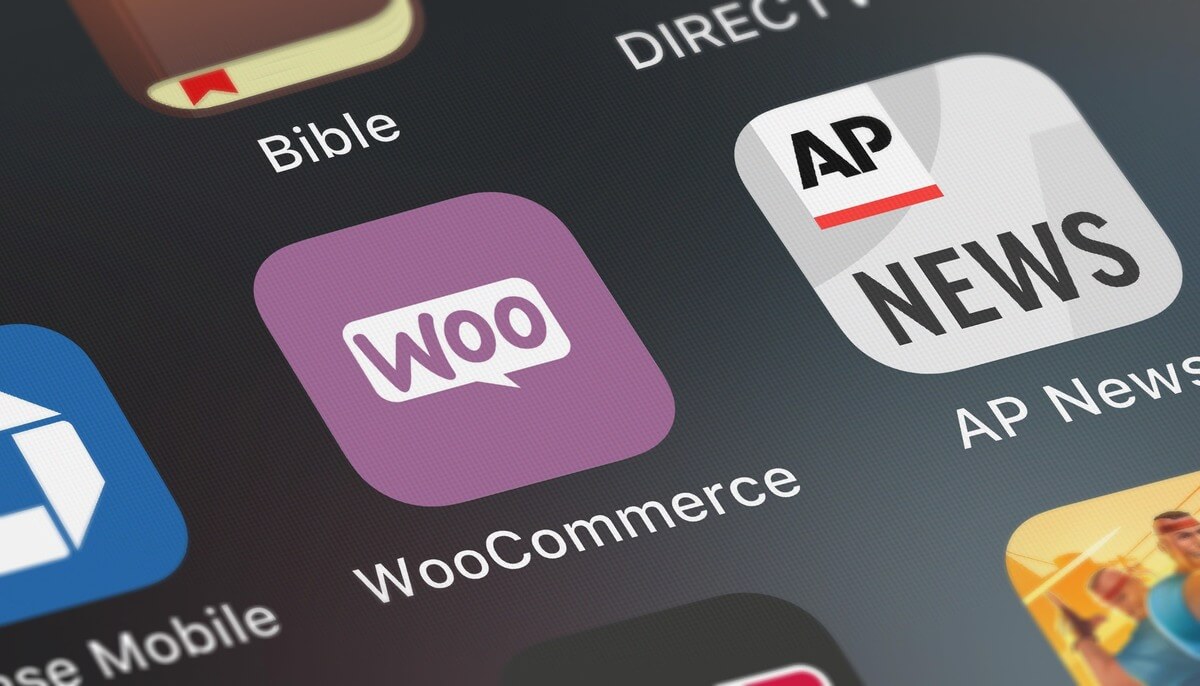 Did you know that you could easily integrate WooCommerce with Amazon? 
Multichannel eCommerce promises many benefits for online sellers. At the same time, it poses the problem of sales channels integration and data synchronization. At the times when digital tools prevail, many sellers still perform these crucial tasks manually.
If you want to learn how to integrate WooCommerce with Amazon, the most popular eCommerce platforms and online marketplace, this article will uncover the main steps you will need to make. By the end of the article, you will know the best way to integrate WooCommerce with Amazon and how to streamline business operations across sales channels.
Integrate WooCommerce With Amazon: Why You Need to Do It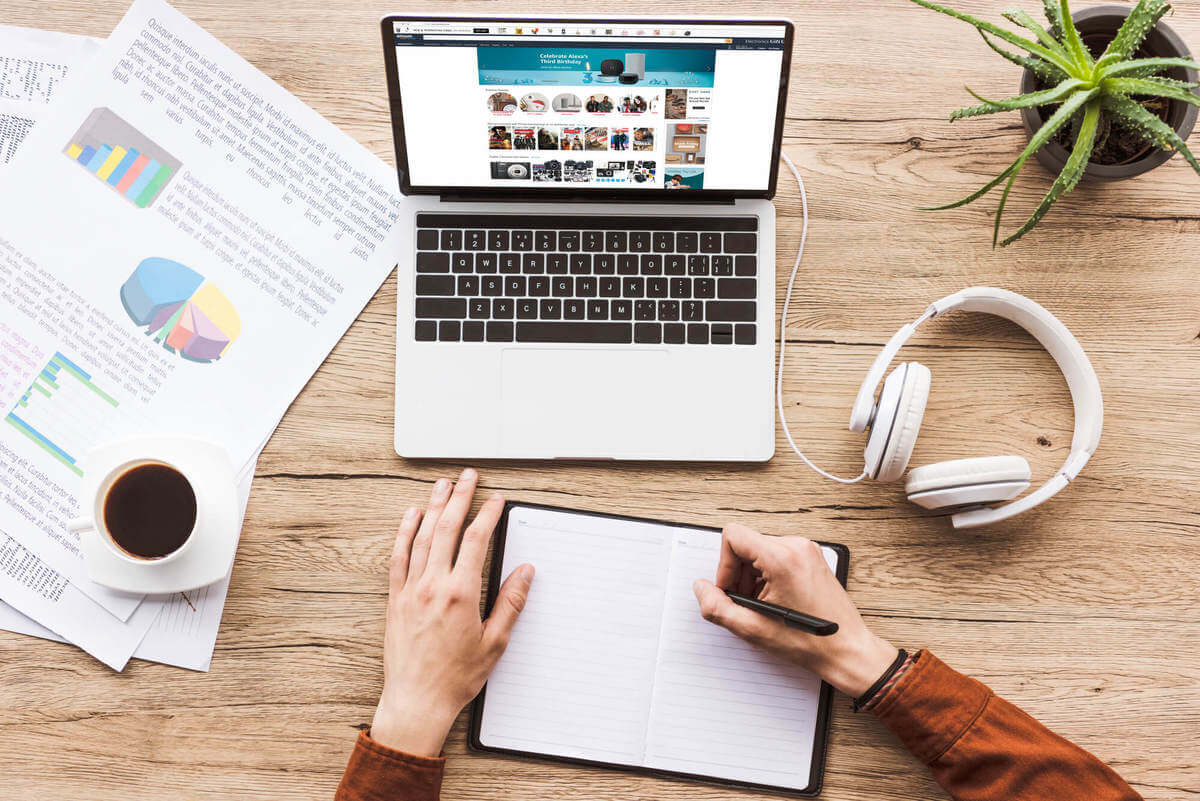 If you are wondering why would we compare an online marketplace with an eCommerce platform, here is your answer.
Amazon and WooCommerce are two of the leading names on the market of eCommerce solutions and platforms. These two are very popular among sellers, and such popularity is easily explained. 
WooCommerce fuels more than 3 million websites worldwide and powers up to 30 percent of all online stores. It is a number-one platform for new and experienced online merchants as it offers an easy way to create and set up an online store, customize it to specific business needs, and make it live within hours.
Amazon often becomes a central figure in topics regarding the best online sales channels and not without reason. 
Amazon generates over 2 billion monthly visits, which is a considerable number of potential clients who are ready to make a purchase. Amazon leaves little chance for individual online stores as they often lose to the retail giant when it comes to offering a wide selection of products, prices, and shipping options.
That is why many sellers ask wonder to integrate Amazon with WooCommerce and utilize these two promising sales channels at once.
Here is why the integration of WooCommerce with Amazon is a hot topic among sellers:
Every retailer inevitably comes to the decision to grow business. And the usage of multiple sales channels is the most time- and money-efficient way of getting there.
Almost 66% of online shoppers use more than one channel for purchases. This way they can compare prices, look for the best offering, and buy items at the best cost.
The lifetime value of shoppers who cross-shop is 30% more than the one of omnichannel shoppers.
Omnichannel shoppers are not prone to convert into customers fast. They visit an online store almost ten times before making a purchasing decision.
Many sellers are still refraining from cross-channel eCommerce because of the possible challenges that they may stumble upon.
Multichannel eCommerce is booming. More and more companies start selling on two and more sales channels every year. And the choice for many merchants is to follow suit or start lagging behind the competition.
Want to bring your WooCommerce sales to the next level? Check out the article How to Improve Your WooCommerce Sales Right Now and improve the performance of your online store.
How to Integrate WooCommerce With Amazon: Multichannel Listing Platform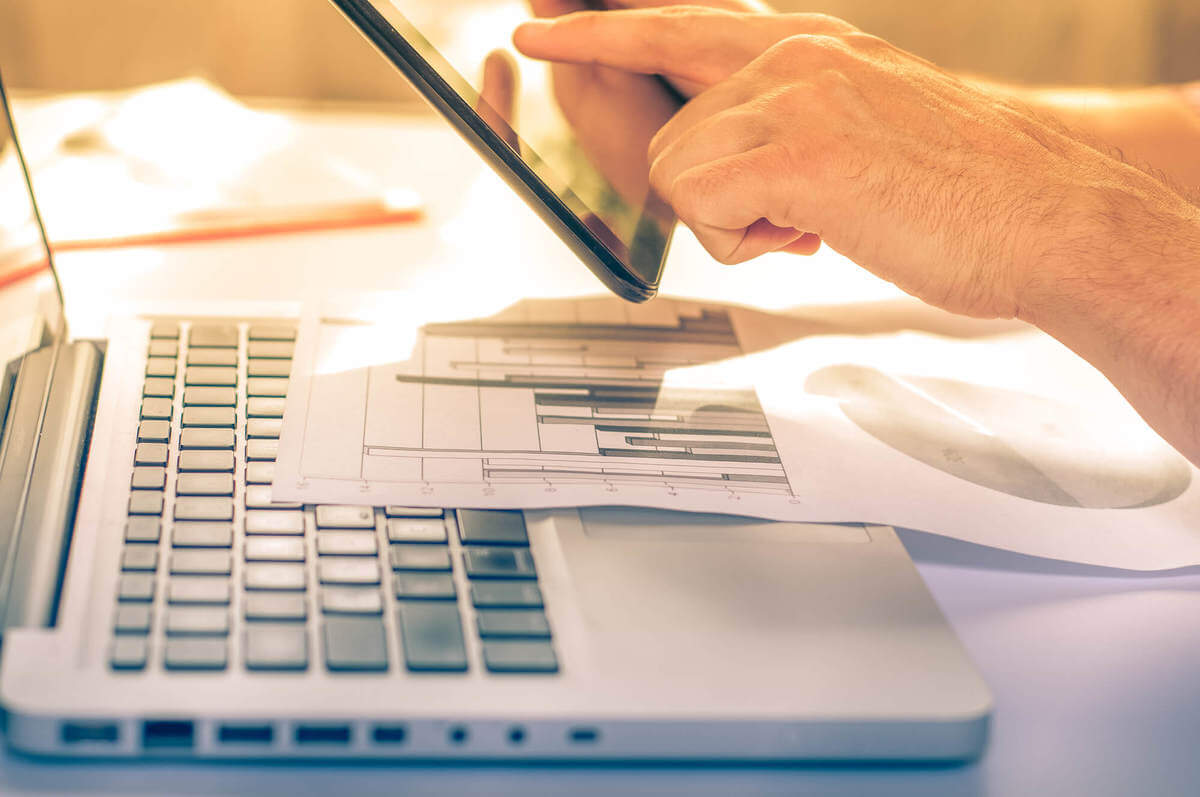 Cross-channel eCommerce comes along with multiple challenges for sellers who have decided to step on the road to multichannel selling. The need to synchronize data across all sales channels forces sellers to look for a solution that will help to streamline operations. Multichannel listing platform is one of the ways to avoid the most prevailing problems in this type of eCommerce business model:
The need to keep the data updated across all channels.
Inventory management is a real challenge when dealing with multiple sources of incoming orders.
Overselling is a pressing problem when you do not know how many orders you get and what is the level of warehouse stock balance.
Online sellers not only need to know how to deal with the above-mentioned tasks, but they also need to do this in the most efficient ways with no impact on overall eCommerce operations.
Sellbery was created with these tasks in mind. The platform knows the main challenges that online merchants face on a regular basis and addresses them all. It is designed with regular sellers in mind who want to have a user-friendly system which compatible with the leading eCommerce solutions and marketplaces.
Forever Free 99 SKU Plan — the best offer on the market.
Pain-free integrations with the largest marketplaces to sell your products in 50+ countries.
Free & Easy connection to Google Merchant for an unlimited product upload to start Google Smart Shopping Campaigns.
Here how you can integrate WooCommerce with Amazon:
Sign up with Sellbery by clicking the Try Free button. The process takes mere minutes to perform and after that time you will be ready to set up your account.
Select Create a New Project and click the plus button at the bottom left corner. This button allows you to set a connection between import and export points. Let's explore these two options.
For example, if you already sell products in your WooCommerce store and want to synchronize them with your Amazon store, your website becomes an export point while Amazon will become an import point.
To set your import and export points, click the needed channels and in the small window at the bottom of the screen choose the needed option – either Export or Import, depending on your business needs.
Connect WooCommerce with Amazon by dragging and clicking first export and then import points. You will be required to provide credentials for both sales channels.
You can then download your products from WooCommerce and push them to Amazon. You are just one click away from selling your products on the marketplace.
You are then required to create mapping rules and select products to upload to a new sales channel.
The next step for you if to choose billing, payment and shipping methods.
Set the appropriate sync intervals and start selling your products on two or more sales channels simultaneously.
If you encounter any problems, you can always get a consultation with our support team or check the provided guidelines.
Want to learn how to sell on Amazon and generate more sales?

Read the guide How to Sell on Amazon: In-Depth Guide and get an insight into the best practices for eCommerce sellers.
Integrate WooCommerce With Amazon: What You Get With Sellbery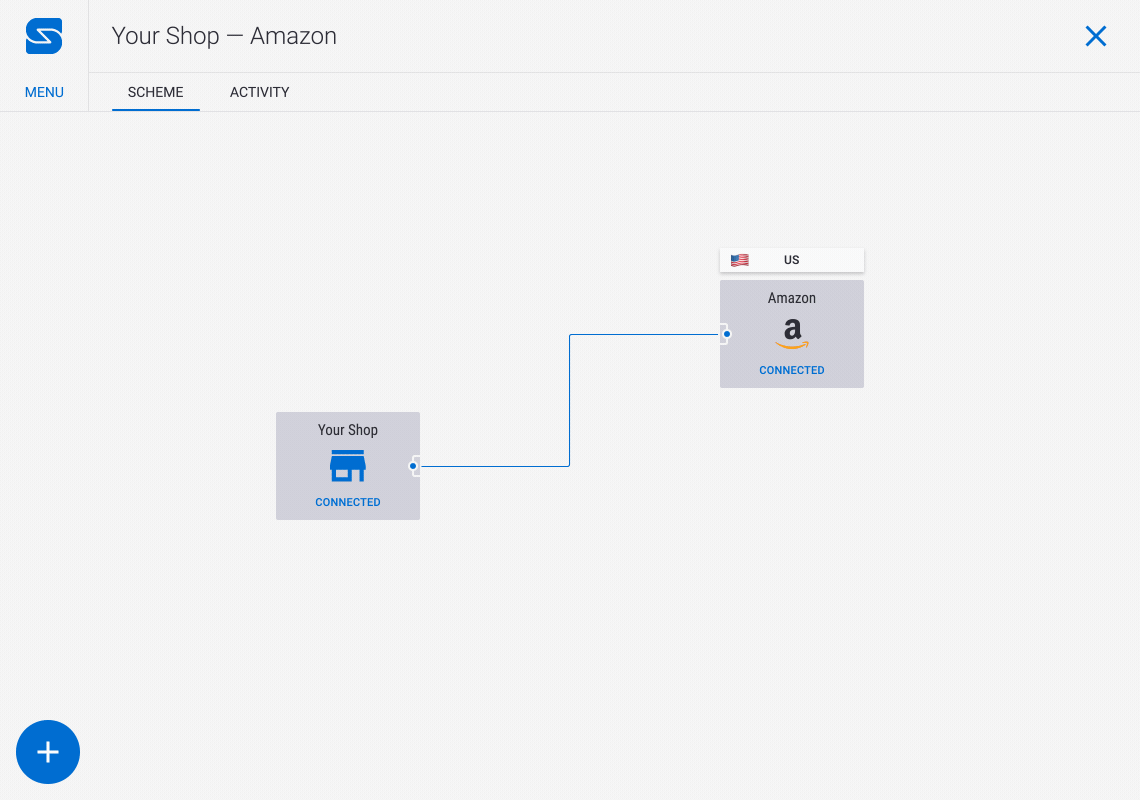 Sellbery is a feature-rich platform and its abilities are not limited to product synchronization. You get access to the full package of useful tools that are designed to make your operations on multiple sales channels perform smoothly.
Here is a quick overview of the main tools that are provided by Sellbery:
Product listing management – synchronize data between channels, choose which products to sell on all sales channels and which should be reserved for specific platforms.
Orders and inventory control – keep your hand on all the orders that come from all sales channels. This feature reduces the time needed to check orders on multiple platforms. What is more, Sellbery automatically updates inventory information so that you will not oversell.
eCommerce analytics – there would be no way to tell how your products perform on different channels, which of them are your bestsellers, and which channels bring the highest profit.
Smart Shopping – set up Smart Shopping Campaigns, add products, set budget, launch and pause ads, etc. This tool is free no matter your subscription plan.
Integrate WooCommerce with Amazon: Final Word
There is no doubt that WooCommerce and Amazon are two sales channels that are worthwhile the attention of every eCommerce merchants. Sellbery is an elegant solution that will help to utilize both of them and save time on manual work.
Want to learn more about Sellbery? 

Check out this information and learn how the platform can improve eCommerce business operations.


Also Popular on Sellbery
Amazon ASIN Number: What is It and How Do You Get It
Starting an Amazon trading career, you probably faced with such term as ASIN number. At first glance, it seems to be something confusing and difficult. In fact, if you are ready to distribute your merch to one of the most popular marketplaces, there is a big moment here. You must know the crucial pitfalls. ASIN code is one of them.