Straight Forward Pricing Charts —
All Features Included For Any Tier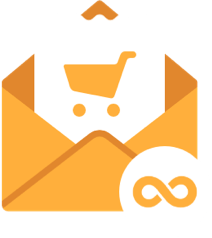 Unlimited Orders
No Hidden Fees: Avoid mandatory setup fees, revenue sharing, and per transaction fees. We have no hidden fees.
Unlimited Channels
We put no limits to the number of integrations you can connect in to Sellbery.
Product Sync
We offer full Product Automation Feed from your store to multiple marketplaces. Whether you have 10 or 20,000 products information constantly updated with Sellbery.
Invetory Update
Upload and update listings from your original eCommerce platform to multiple marketplaces such as Amazon, eBay, Walmart, Etsy. Including shopping engines like Google Ads and Facebook.
Order Sync
Sellbery automatically updates your orders from all sales channels back to your store. With no additional fees.
Price Control
Automatic update of prices on marketplaces after changes are made on eCommerce platforms. Set different prices for different Marketplaces with converter.
Free Webinar
Webinar to help you onboard and setup your connection to automate your sales channels.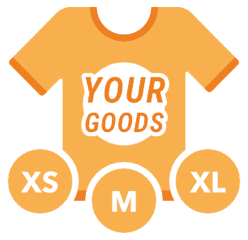 Product Variations
We fully support variational product sync. Product variations are automatically uploaded and downloaded from eCommerce platforms to marketplaces.
World Class Support
Let us help you every step of the way. Enjoy free support via live chat, email, and free webinars.
Smart Analytics
All you need data to grow your sales. See which of your products are most popular on different marketplaces.
All Most Popular Integrations
Amazon
eBay
Walmart
Etsy
Mercado Libre
Rakuten USA
Lazada
Shopify
Magento
WooCommerce
CSV / XLSX File
Shopping Engines and Social Platforms
Google Shopping
Google Ads
Facebook
Packed with Features Available on Any Plan
Price Conversion on Marketplaces
Manipulate your prices as you need on the different marketplaces to fit your sales strategy.
Product Export
(Store to Marketplace)
Sync your products from your store to as many marketplaces that your selling with no limiteds on sales channels.
Free Webinar Support
Product Demo, Mapping Connection as well on-demand available to help you understand the values of Sellbery and help you with onboarding and successful setup.
Product Export
(Marketplace to Store)
Transfer your products from your existing marketplaces to your store and sync the products to other sales channels.
Product Export
(Marketplace to Marketplace)
Selling on the new channel, remove the manual product transfer and let sellbery help!
15 – min Product Sync Interval
Prevent overselling with up to 15 minutes of product sync.
File Import/Export
Import your products via file to Sellbery.
Marketing Tools
Increase your brand exposure and drive more traffic to your store with Facebook, Google ads, and Google Shopping.
Inventory Management
Manage all orders from all marketplaces in your store.
Product Management
Manage all your products back in your store.