Multi-Channel Selling: An A-B-C Guide on How to 3x Sales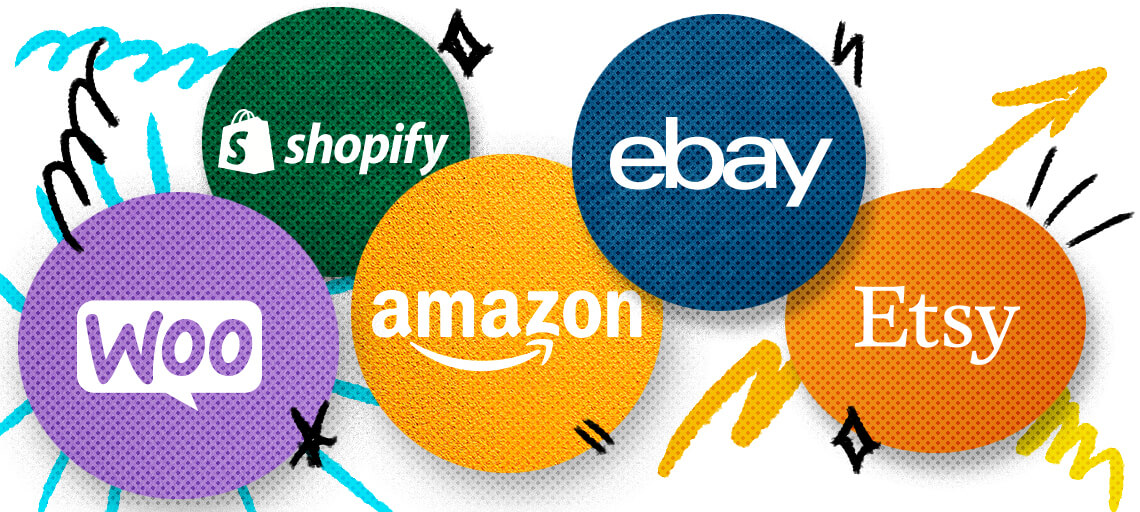 Multichannel selling is the process of selling your products in multiple places online to reach as many potential customers as possible. It can seem like a simple form of selling, but there is a lot to learn about how it works.
Multichannel selling is the process of selling your products in multiple places online. We do this to reach as many potential customers as possible. Usually, these online sales channels include:
Your own eCommerce store
Online retail stores
Major and niche marketplaces
Auction sites
Now, you may have read about the different benefits to multi-channel selling. Let us tell you there is more than that. Kind of like the first music lesson you had. It can seem like a simple form of selling, but there is a lot to learn about how it works.
Connect multiple marketplaces to reach out to more customers.

Check the full list of features provided by Sellbery
Now, we aren't saying multi-channel isn't a good idea. Far from it. Here's a bit of trivia – online shopping has seen skyrocketing sales over the past few years. In fact, as of 2021, online retail sales account for about 19% of global sales worldwide. And it is not showing any signs of stopping. Projections show that this rising trend will continue, reaching as high as 22% by 2024. You're going to make some good profits along the way. But only if you know what you're doing.
The reality is, if you are not utilizing multi-channel retail, you'll be missing out on many potential sales. To help you get started, we will be giving a full breakdown of what multi-channel selling is and what it can do for you.
Why Utilize Multi-Channel Selling Methods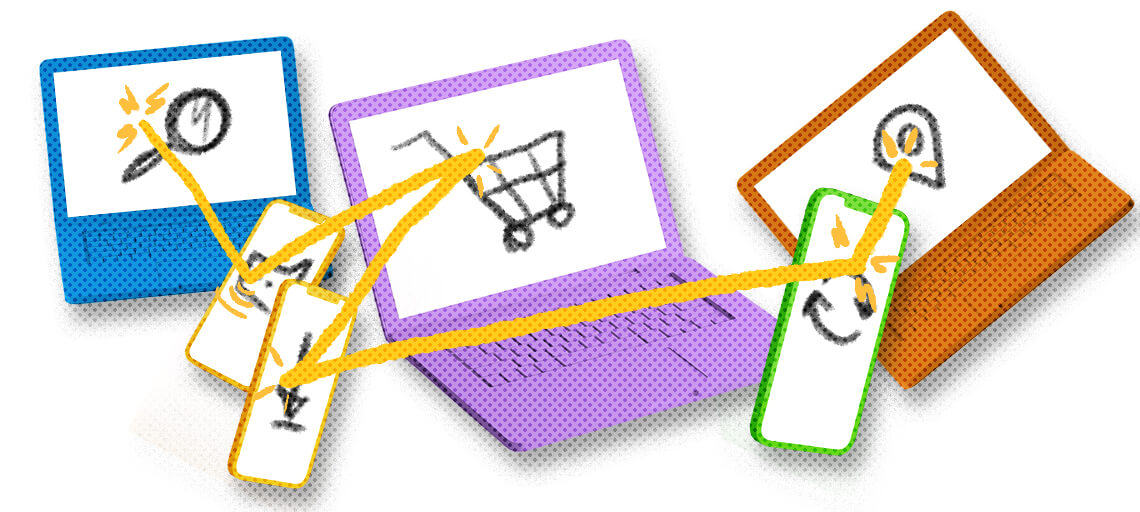 1. Marketplaces are important for an eCommerce business
The world as we know it is changing. The internet and the way customers behave are evolving. As a result of this, eCommerce businesses are suddenly faced with the problem of having to use additional sales channels. If we take a look around, we find that brands tend to have their online presence on:
In fact, a consumer survey done in 2018 shows that almost half (46.7%) of all 'product searches' happen on marketplaces such as Amazon rather than on Google. That is a hefty chunk of the total number of searches. It is almost without a doubt that there is a need for you to be present in these marketplaces. If not, you will be losing potential monthly spenders to your ravenous competitors. And this is where Sellbery comes in. Sellbery helps eCommerce businesses reach potential customers and inform them about your products.
If you were to think about the marketplaces you know right now, would you be able to list more than 5? Most of us probably won't. We want to be focused on the actual "selling" aspect rather than trying to figure out where to sell right? Sellbery's sole target is to find you new places to sell your products in. Thus, giving you more time to focus on these things.
2. Improves conversion rates and boost your brand's presence
Based on the study done by the US Census, retail sales for eCommerce businesses are rising at a rate of 1.5% each year. And the crazy part is that it has been doing this for the past five years! When you think about it, that is actually a massive hike in the total number of sales.
So what happens when you post your products on these marketplaces now? They are definitely going to be shown to an increasing number of potential customers. More and more people will learn about your brand, thus leading to more conversions. Seems like a good enough reason to jump on to the bandwagon doesn't it?
3. Social media is important for product visibility
We are all avid social media lurkers, aren't we? We tend to spend at least an hour a day browsing through our social media apps. These social media giants have capitalized on these daily habits. They introduced features such as Instagram & Facebook shopping and shoppable pins.
With these, most of us don't even need to leave the site to make a purchase. A study done by Global World Index found that 37% of users use social media for product research. One can assume that most purchases are being made directly from social media. Therefore, wouldn't it make sense to utilize these platforms for your target audience as well?
Challenges of Multi-Channel Selling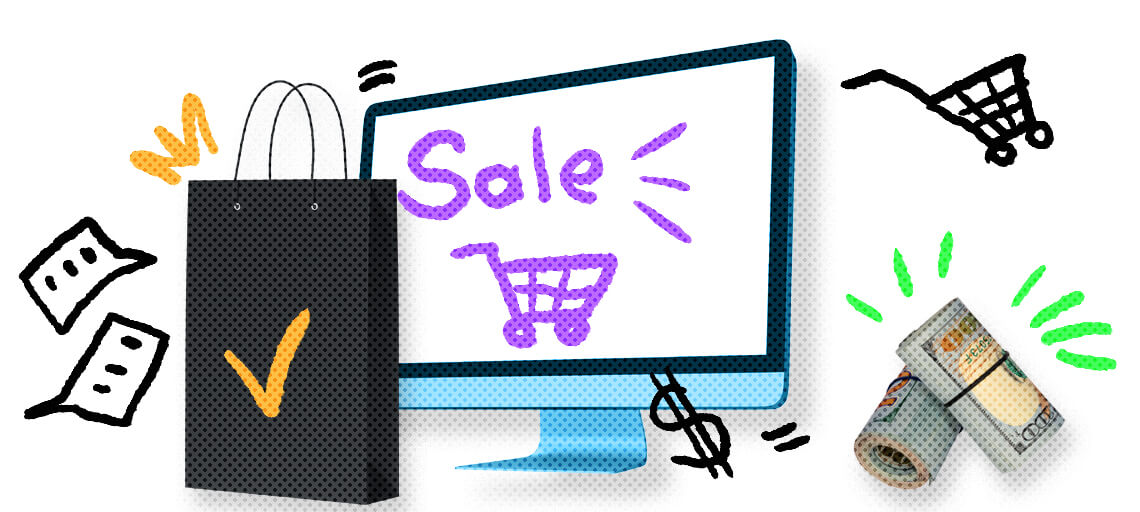 1. Creating a branding strategy
When we create a branding strategy, we are not going to only be working on website or social media marketing. Each of the platforms you signed up for will need a branding and messaging strategy. This means having to constantly keep up with the changing trends of each platform. And guess what? If you want to send out a promotion, they will need to be updated on each of these platforms as well.
2. Managing inventory
More online sales channels mean more inventory to satisfy the increasing demand. Of course, this is a good problem to have. But, it also means you will need to look into:
Warehouse locations
Distribution methods
Ensuring that enough inventory is present at all times.
If you don't, you are definitely going to face angry customers in the future. In fact, about 55% of eCommerce stores still use pen and paper to manage inventory. That is not a fun route to take and requires a lot more work. You would be better off using an inventory management system.
3. Controlling the customer experience
We all know how important customer experience is for business success. Without it, customers won't want to come back. Usually, managing customer experience for a single sales channel is simple. But, it is a completely different ball game when you have more channels to think of. You are going to have to deal with:
Trying to streamline the messaging process
Identifying pain points
Managing refunds and complaints
How to Get the Most of Your Multi-Channel Strategy
Hearing all the benefits a multi-sales strategy can bring to your business is exciting. You may be ready to just bite the bullet and get started immediately. But before you do, let's go through a few strategies you may want to keep in mind.
1. Choose sales channels that are right for you
There are dozens of multi-channel retailing options out there. If you aren't methodical, you may become overwhelmed trying to identify which of them fits you. Each has its own benefits and drawbacks that can affect your business. But, there is something else you need to factor in as well – your own unique needs.
For example, the Amazon marketplace may be one of the best eCommerce channels out there. But, if your brand is positioned as a luxury product then Amazon may not have your exact target audience. You would be better off selling in niche marketplaces. Think about it. You wouldn't visit Amazon to purchase a Gucci bag, would you?
For Amazon, selling these products would work so much better instead.
Here is a list of the most common online sales channels you can use:
Social media platform – Instagram
Handmade marketplace – Etsy
Auction-based marketplace – eBay
General marketplace – Amazon
Unique marketplace – Rebels Market
Niche marketplace – ASOS
Subscription marketplace – YoKart
Daily deals – TravelZoo
Classified listings – GumTree
Comparison marketing – Pricegrabber
2. Integrate all your inventory for easier management
Selling your products through eCommerce digital marketing means is just one part of the entire process. There is a lot more we need to do to keep a business up and running such as finance, inventory, and staff management. However, with a little proactive thinking, you can easily solve all these issues.
One of the biggest problems with becoming a multi-channel merchant is that you have to manage inventory for each of your merchants. You would have to spend so much time monitoring the inventory levels in each platform. And it is not like inventory management is easy. You have to deal with a load of numbers that vary every day, and you have to do it for all of your merchants. That is spelling a recipe for disaster at some point in the future.
Therefore, it is up to you to organize inventory management before it gets to that point. Before you begin multi-channel selling, you would be wise to set up a method of integrating all your inventory onto one platform. This will give you a better idea of your inventory as a whole. Also, the chances of errors and miscalculations will greatly reduce.
3. Centralize all your multi-channel data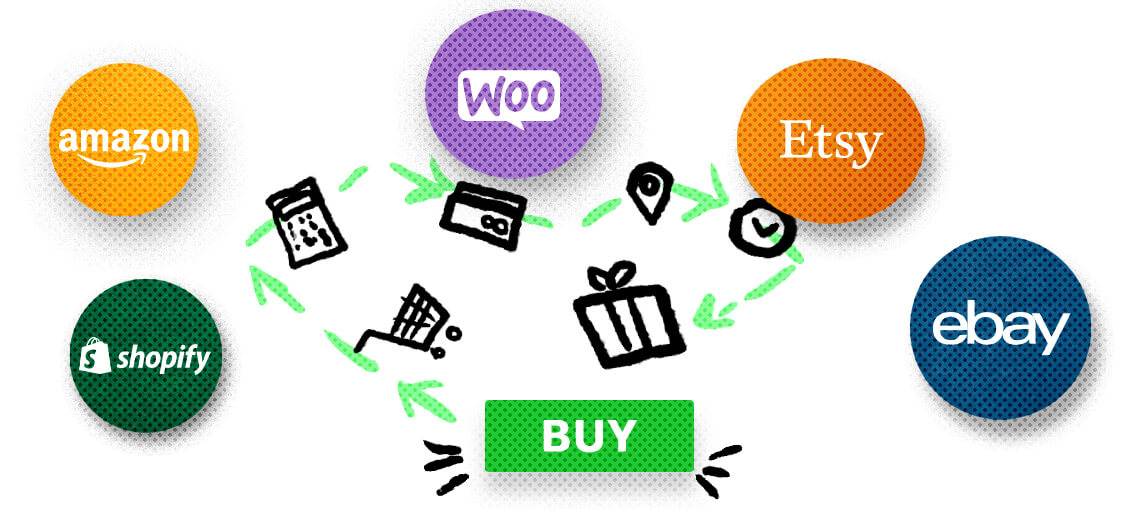 Wouldn't you agree that a single dashboard to manage all your selling data is way more intuitive than managing multiple dashboards? This way you don't have to constantly log into every single marketplace to monitor them every day.
With software availability, more platforms open themselves up to APIs. So, this process becomes simpler and more common. From this one dashboard, you will be able to:
Upload all of your products so that they are reflected in each channel
Remove products you have stopped selling from all your channels
Set a purchase limit so you don't end up running out of stocks
Automatically sync orders so that the total inventory is reduced and sales are noted
See a full, detailed report of all your sales and inventory figures
Making decisions based on assumptions doesn't always go down well as we have all come to know. And so, centralizing all your data can also help you make decisions based on real-world information. Sellbery is a software able to do all of this while also helping you find new marketplaces and sales channels to list your products in. Enjoy your multi-channel selling with Sellbery completely Free, until the 1st of October.
Pick any plan for free!

Get more info on how to integrate to eBay to make the most of it: list, manage and optimize all your product listings to increase your sales.
Summary
Just like every selling strategy out there, being a multi-channel merchant has its perks and its flaws. However, these flaws can be easily minimized with a sound strategy and effective use of software to manage your business.
Remember, multi-channel selling is not about simply listing your products on as many sales channels as possible. You need to keep in mind different factors. This includes brand positioning, deliverability, inventory management, and messaging. Therefore, before you immediately start looking for marketplaces to sell your products, take a few days to plan it out.
Select the correct sales channels. Organize your inventory management, and use software to centralize all that incoming data. This way, you don't face any problems in the future. Good luck!
People also ask
1. What is a multi-channel business?
This is a form of selling where you focus on multiple avenues of selling rather than using only one channel, such as a website. We do this to make our products available to customers on multiple platforms. This way, there are more chances of your customers purchasing something. A typical multi-channel business would have:
A brick-and-mortar store
An eCommerce website
Social media profiles
Listings on marketplaces such as Amazon
Niche marketplaces related to their products like Etsy
2. What is a multi-channel retailing strategy?
Decided to go down the multi-channel retailing path? There is more to do than simply uploading your products to all these online channels. You will need to create a strategy that allows you to effectively manage all the sales that happen on these platforms. If you don't, the high number of channels can overwhelm you. Try managing the financials and inventory each month after that!
Here are a couple of things you should keep in mind when developing a strategy:
Identify which channels you are going to sell to. Just because there are a ton of online shopping sites out there does not mean that you should try to list your products in each one of them. Think about the logistics. How are you going to manage your total inventory for each? How are you going to manage promotions for all of them?
If you want to make a price or detail change, you will have to visit each of them to change it. It is not a feasible long-term strategy, and so you should only choose a few that you can handle and those that fit the products you are selling.
Figure out how you are going to manage your data – With multiple channels, there will be much more data that you will have to organize every month. From inventory and sales to eCommerce digital marketing results, you will need to sort through the data to utilize it for future use. The best way to do this would be to use effective software that can do most of the work for you.
3. How do I sell on multiple platforms?
Do you have a website already and want to also sell on Amazon? Then the usual strategy is to create an account on the Amazon seller marketplace. Populate it with all your products. Then, get started promoting it. You can do the same with most other online selling channels.
If you have a Shopify website, this process will be much easier. You can simply integrate the Shopify website into Amazon for a much more streamlined process.


Also Popular on Sellbery
Optimizing Manufacturing Processes with Advanced Data Analytics
Elevate your manufacturing processes with cutting-edge data analytics solutions. Uncover the power of real-time monitoring, predictive analytics, and advanced data insights. Learn how manufacturing data, sourced from machines and human factors, enhances quality control and efficiency. Explore the role of data analytics in optimizing operations, reducing costs, and boosting profitability. Discover the types of data generated in manufacturing and implement data analytics platforms for seamless analysis. Power your business intelligence with Microsoft Power BI through experienced consultants. Embrace a data-driven approach to streamline processes, cut costs, and elevate productivity. Overcome challenges with effective advanced analytics, providing a complete view of your business data for informed decision-making. Transform your manufacturing future with data-driven efficiency and competitiveness.