Integrate Shopify With Amazon: Everything You Need to Know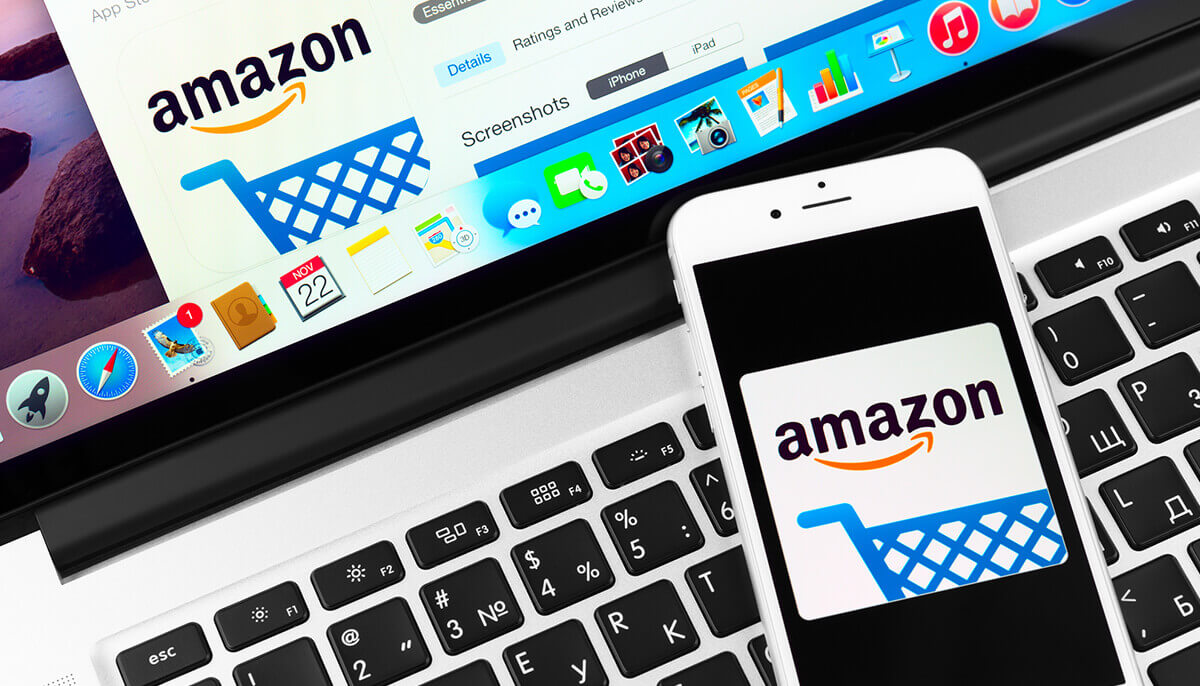 Does Shopify integrate with Amazon? The question often arises among online sellers. High interest in Amazon and Shopify makes a lot of sense as these two are the most prominent names on the eCommerce market. As the popularity of the platforms is only rising, so does the necessity to work on both of them simultaneously.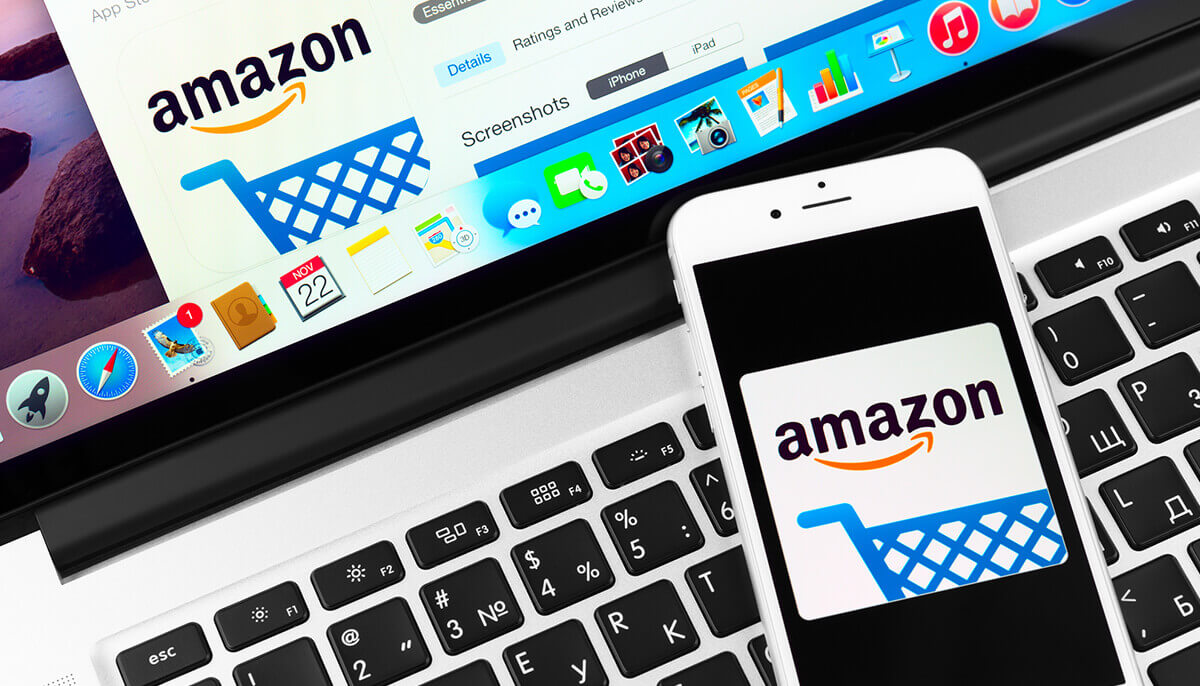 Does Shopify integrate with Amazon? 
The question often arises among online sellers. High interest in Amazon and Shopify makes a lot of sense as these two are the most prominent names on the eCommerce market. As the popularity of the platforms is only rising, so does the necessity to work on both of them simultaneously.
If you have ever wondered how to integrate Shopify with Amazon, this article will uncover the following aspects:
what benefits Shopify and Amazon bring to online merchants
why you need to connect Shopify store to Amazon
the best way to integrate Shopify and Amazon
Why You Need to Connect Shopify Store to Amazon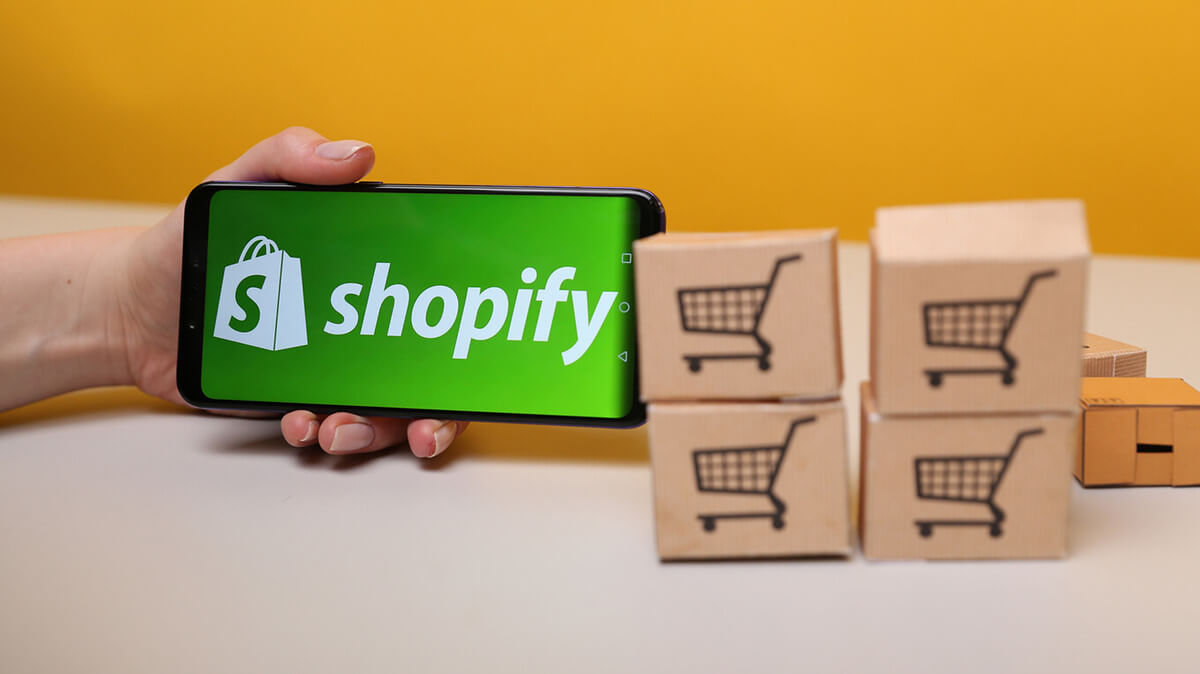 Let's recall now why the integration of Shopify with Amazon is a great idea. Take a look at the most prominent features of the eCommerce platform and marketplace and the benefits which these two offer to online merchants.
Shopify is the third biggest eCommerce platform on the market with a market share of 9.97%. Right now, the number of stores running on the platform accounts for thousands. There are 800,000+ stores that are built on the platform and operate in 175 countries. Millions of customers buy products from Shopify stores.
The main benefits of Shopify is the ease of use, as you do not need coding skills to set up a store, a free trial, which allows you to try the platform for free, and the vast choice of pre-made themes, storefront templates, plugins and other instruments that simplify eCommerce operations and the life of online sellers.
Amazon has secured its top place among the leaders of online sales with the opening of the marketplace to third-party sellers. Over the past 25 years, it has grown from a bookstore to the marketplace with 197+ millions of monthly visitors.
As you can clearly see, Amazon is a very lucrative place to sell products. The benefits it offers to sellers are numerous, and the most prominent are as follows:
the ability to sell items in a wide range of product categories
sellers can entrust the marketplace with order fulfillment and product shipment
you can concentrate on providing customers with the exceptional shopping experience
access to millions of shoppers who are ready to make a purchase.
Sellbery is a multichannel listing tool which automatically synchronizes product listings, order and inventory data between online stores on Shopify, Magento, Woocommerce and top marketplaces such as Ebay, Amazon, Google ads. etc.
There may be a few reasons to connect a Shopify store to Amazon:
more and more shoppers choose marketplaces over individual online stores
if Amazon shuts its business, you will be able to stay in the game and continue selling products and vice versa
if Shopify cease to exist, you will have another additional sales channel in your pocket
multichannel selling, i.e., selling products through multiple sales channels, is a great way of expanding an eCommerce business
the lifetime value of cross-shoppers is 30% higher than the one of the shoppers who buy products from a single sales channel.
How Does Amazon Integrate With Shopify: The Pros and Cons of Multichannel Selling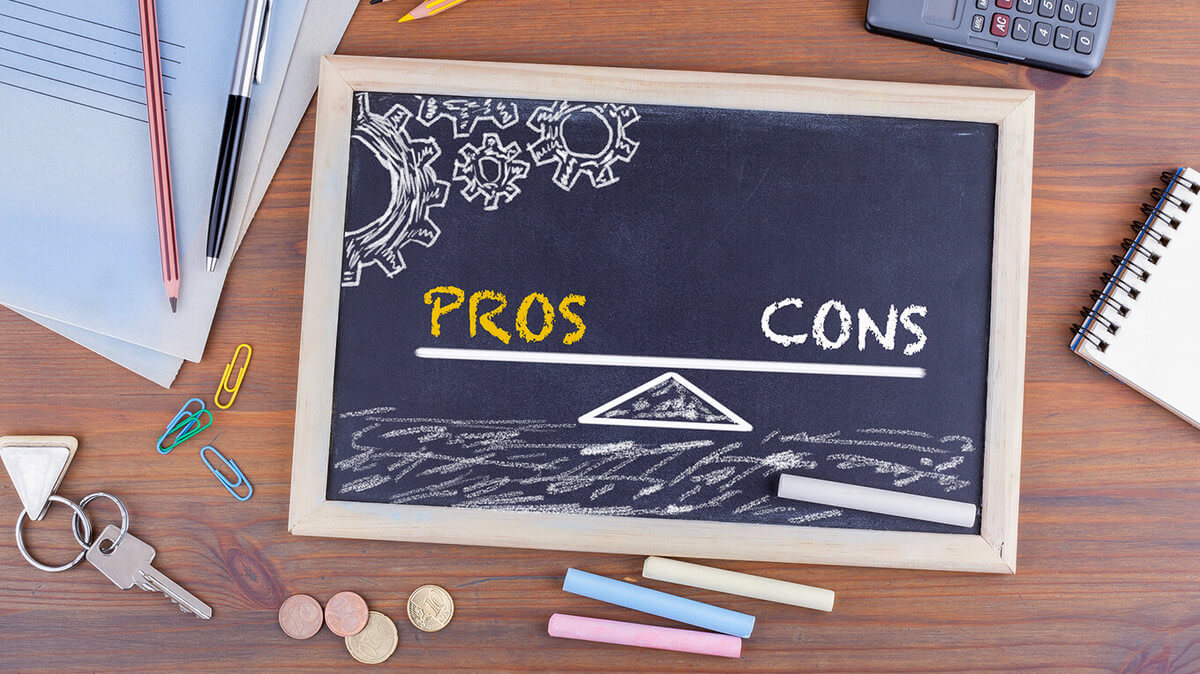 It is not enough to integrate Shopify and Amazon you need to be prepared for the difficulties of multichannel selling. They are quite numerous, just like the benefits of marketing products on multiple sales channels.
The benefits of multichannel selling spectacular:
By utilizing multiple sales channels, you are able to offer products where your potential customers shop.
Shoppers are unlikely to buy from a store they do not know. At the same time, they do not hesitate to buy from unknown stores on Amazon as they already trust the marketplace.
You put your products in front of millions of sellers who are ready to make a purchase decision.
At the same time, you need to understand that there are a few challenges you will have to tackle as soon as you become a multichannel seller:
Synchronization of product listings is a real challenge when you operate on multiple sales channels.
Syncing of orders and inventory may take a toll on your business as it is almost impossible to check all channels manually and to update inventory statuses appropriately.
Overselling is not a way to treat your customers. Sellers are not allowed to disappoint them just because they failed to update data across multiple online stores.
Analytics helps to make data-driven decisions, but with multichannel eCommerce, data analyzing becomes a real challenge.
The above problems often become the main reason why online sellers fail to perform well in multichannel selling. As soon as you connect a Shopify store with Amazon, you will have to deal with all of them. It depends entirely on you whether you will do great or stay behind competitors.
How to Integrate a Shopify Store to Amazon with Sellbery
You would not believe how many sellers still manage their multichannel eCommerce business manually. While this might seem like a great idea at the beginning, as your stores grow, so do the inventory and orders.
When looking for a multichannel software, one needs to pay attention to the provided set of features and supported integrations as changing the tool later will cost you additional time and money. In this regard, Sellbery stands out from the crowd thanks to its functionality. It is designed to simplify multichannel selling for merchants of different levels – from individual sellers to enterprise-level stores.
Here are the main features which will benefit your business:
Management of product listings – no need to manually create product listings on each and every platform. If you already sell with a Shopify store, you can transfer them to Amazon and vice versa. Choose which products to sell multichannel and which to offer on a single platform.
Control orders and inventory – you do not have to manually check every sales channel to process orders and update inventory information quickly. Sellbery takes on these tasks.
Analytics – dive into the world of data-driven decisions. Compare your performance on different platforms, analyze which products are your bestsellers and which bring you the highest revenue.
Smart Shopping campaigns – advertise your online business with the most popular Google services. Add products, set budget, launch, pause and stop ads campaigns. This feature is free-of-charge, and you can use it regardless of your subscription plan.
Forever Free 99 SKU Plan — the best offer on the market.
Pain-free integrations with the largest marketplaces to sell your products in 50+ countries.
Free & Easy connection to Google Merchant for an unlimited product upload to start Google Smart Shopping Campaigns.
Sellbery offers an easy way of integration:
Depending on the size of your company, choose the appropriate plan of Sellbery. Be sure to remember that you can always start with a free plan and later move to another one.
Create a new project and set the connection between import and export points in Sellbery. You can easily determine which one is a former and which one is the latter. Export point is a platform from which you want to download products and transfer them you to a new store – import point.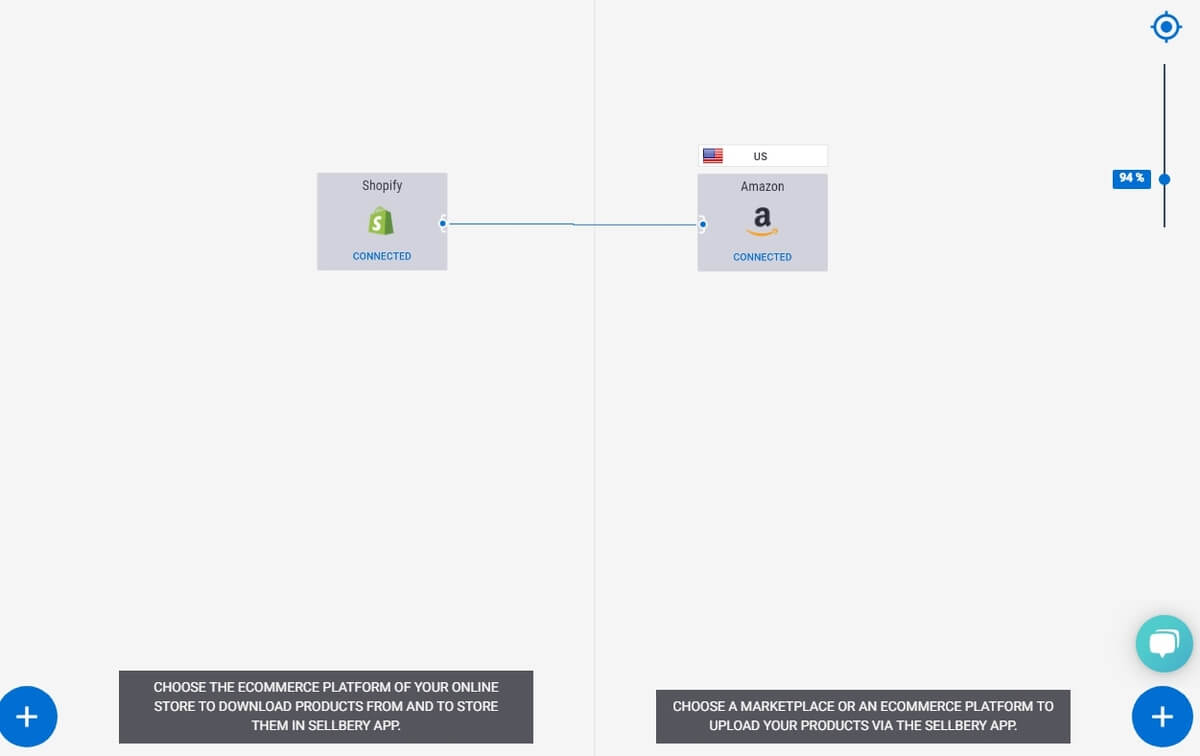 Connect a Shopify store with Amazon. You can then download your products from Shopify to Sellbery or from Amazon to Sellbery.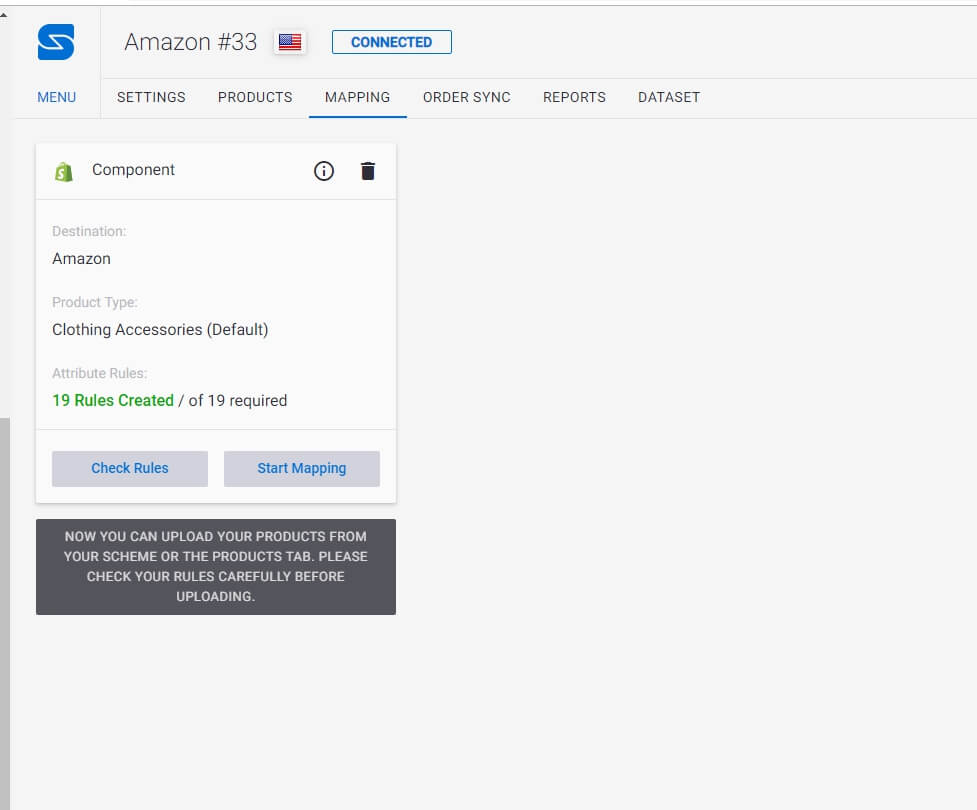 Select products you want to upload to new sales channels and create mapping rules.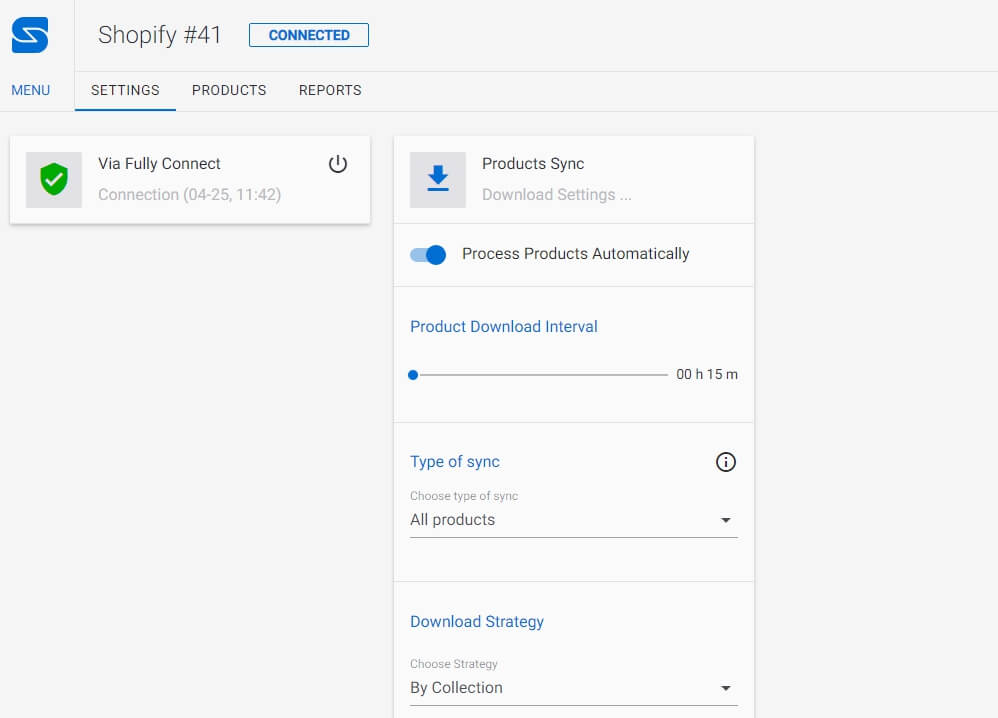 Set the billing, payment, and shipping options.
Choose the needed sync internals.
Have a question or need a consultation? Get in touch with our support team.
Connect Shopify to Amazon: Why You Need to Do it Now
Going multichannel is the right solution for sellers who are always looking for new ways to expand a business. Shopify and Amazon often become primary sales channels, and their integration with Sellbery will streamline your work on multiple marketplaces.
Want to explore Sellbery and learn more about the provided features?

Book a demo and our specialist will explain to you in more detail how the system works.


Also Popular on Sellbery
Top 6 Toxic Small Business Loan Myths
Explore the top 6 myths surrounding small business loans and understand the truths behind them. Learn about the simplicity of obtaining loans, the role of credit scores, and the viability of startup loans. Find out why online lenders are a viable option and how banks can offer benefits. Make informed decisions to foster the growth of your business.