Best Online Selling Platforms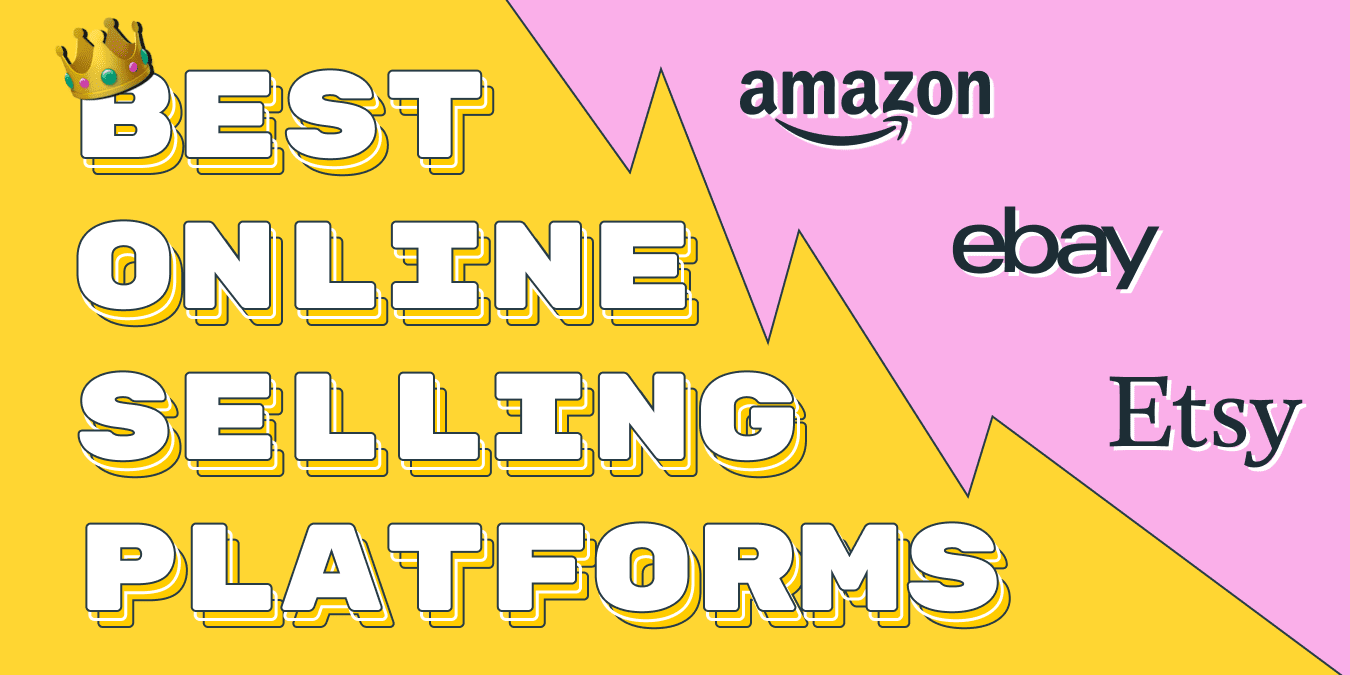 Discover the top marketplaces for your products. Visit these online markets and find the most suitable ones for you.
Introduction
Perhaps you are considering the career of an online seller or simply want to know about the most popular international marketplaces. You've come to the right place! If you want to sell things online, all you need is to find the best selling products online and the best online markets for that. Lucky for you, there is no shortage of top marketplaces and you will certainly find the online marketplace that suits your business model. You just have to know where to look!
Start by reading this article and getting acquainted with online markets. Find out what is eCommerce, how to sell stuff online, and what the biggest online markets are at the moment.
What is eCommerce and Online Markets?
Remember the days of going to the store to buy groceries, clothing, furniture, and more? Well, those days are gone! Now, you can buy virtually anything you want online. E-commerce, or the act of buying and selling goods electronically, has become so widespread that many people cannot imagine their lives any other way. The biggest online markets sell everything from children's toys to consumer electronics.
With the rise of popularity of online selling sites, e-commerce has become increasingly safe. International marketplaces offer different payment methods, so the buyer can always choose whatever is more convenient for them.
E-commerce wouldn't have been possible without online markets. An online marketplace is a website where different sellers gather to sell their products. Similarly, buyers can visit this website to purchase products from different third-party sellers. The biggest online markets have a selection of goods from multiple sellers. Think Amazon marketplace, eBay marketplace, and more.
Benefits of Selling on Online Marketplaces
There are several advantages and disadvantages to using online sales channels. On the plus side, you don't need to take care of a physical store. No rent, no clean up, no staff. On the other hand, it is so much more difficult to get discovered. You forego any chances of benefiting from foot traffic when you choose to sell items online.
Optimise you online selling!
Try Now

In most cases, the benefits of using online selling sites far outweigh the costs though. Let's have a closer look at the benefits of selling on online marketplaces:
Lower marketing costs
Getting traffic to your website is hard, especially in the beginning. You need to pay attention to SEO, pay for ads, and plug your website everywhere you can. That doesn't really apply with top e-commerce marketplaces. Sure, you still have to pay attention to SEO and product feed management, but you can invest significantly less in marketing. Shoppers will find you just by searching through the marketplace. If someone is looking for your product specifically, they won't have to go far.
Wider market
When you choose to sell your products on Amazon or eBay marketplace, for example, you are opening yourself up to a wider audience. That doesn't just mean a different type of people, but also different demographics. You can easily sell stuff online overseas without having to put any extra effort into targeting foreigners. Opening yourself up to a wider market can lead to higher sales, which is the ultimate goal of any for-profit business. Through utilizing online markets, you can gain success as a brand.
Brand recognition
Amazon marketplace, for example, is an established international marketplace that has a loyal following. If you choose to connect your brand name with Amazon, Amazon's recognition can rub off on you. As a result, your brand will gain popularity because of its affiliation with the famous online marketplace. This can be especially useful for a brand that just started and doesn't have any followers yet. Spread awareness about your products through different online markets! Plus, being featured on popular websites like Amazon and eBay will make your brand appear more trustworthy, encouraging buyers to shop with you.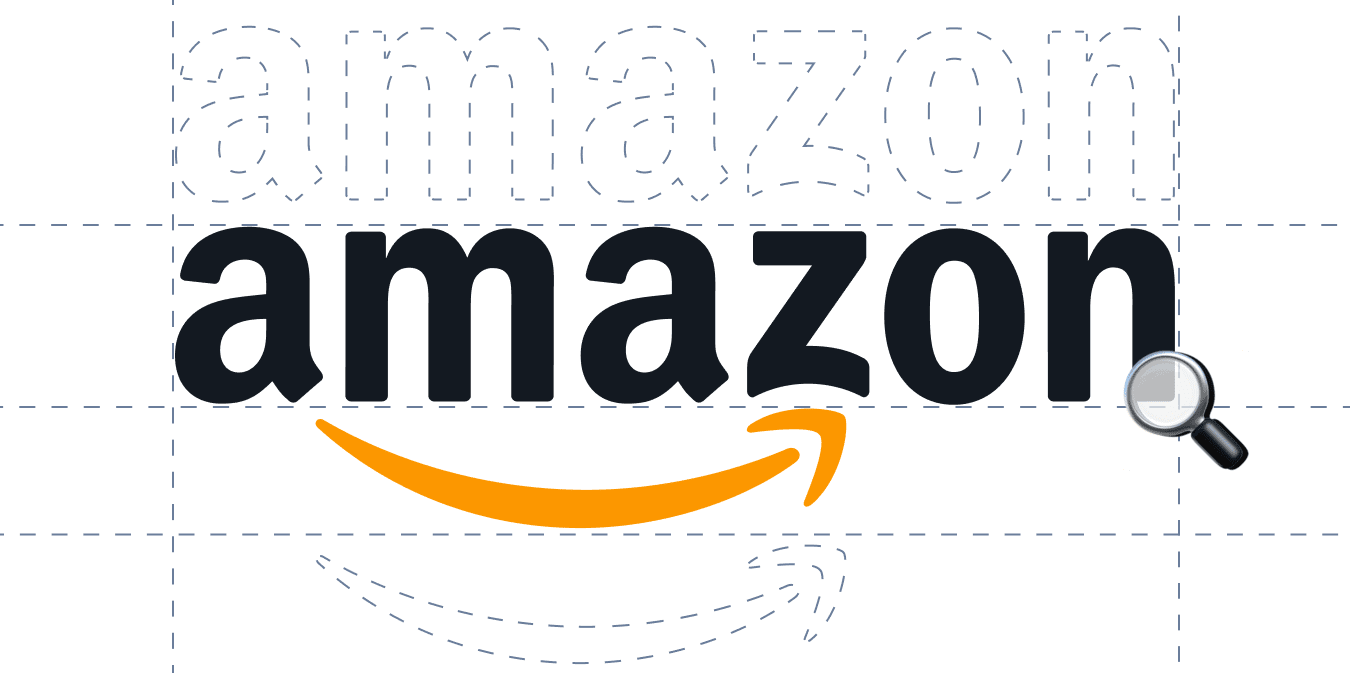 Round-the-clock sales
Needless to say that when you sell things online, you can keep selling even in your sleep! That's the kind of freedom running a brick and mortar store could never give you. Once you've uploaded all the products on all the shopping marketplaces, you can kick back and relax while the sales roll in. Selling sites have no opening hours!
Steps for Online Marketplace Success: How to Sell Stuff Online
Though it may seem easy to sell items online, it's actually harder than you think to get started. Don't let this deter you from sharing in the success of top marketplaces! You just need to be careful about what you sell and where you sell it. Here are the steps to online marketplace success:
Pick your product
Picking the right product is half the battle. If you're dropshipping, consider the fact that there are hundreds of sellers just like you selling the exact same product. They have an advantage over you because they started selling it before you, so they've acquired an audience before you even entered the marketplace. Picking a product that's too popular will land you lots of competition. Picking an obscure item that nobody wants will guarantee no sales. Do your research and find a product that's on the rise. Read the next section for some direction!
Pick the platforms
Where you sell is just as important as what you sell. Selling electronics on Etsy or handmade jewelry on Newegg, for example, will bring no success and may even get you kicked off the online marketplace. Do your research before you settle on one platform. Multichannel selling is a great tool for growing your online seller business. Don't limit yourself to just one international marketplace.
Upload your listings
If you've settled on multichannel selling – you've made the right choice! However, getting all of your listings together may be a mess. What's even harder is uploading them on every individual online marketplace. To avoid the confusion, use a tool like Sellbery to organize your listings and synchronize them across all selling platforms.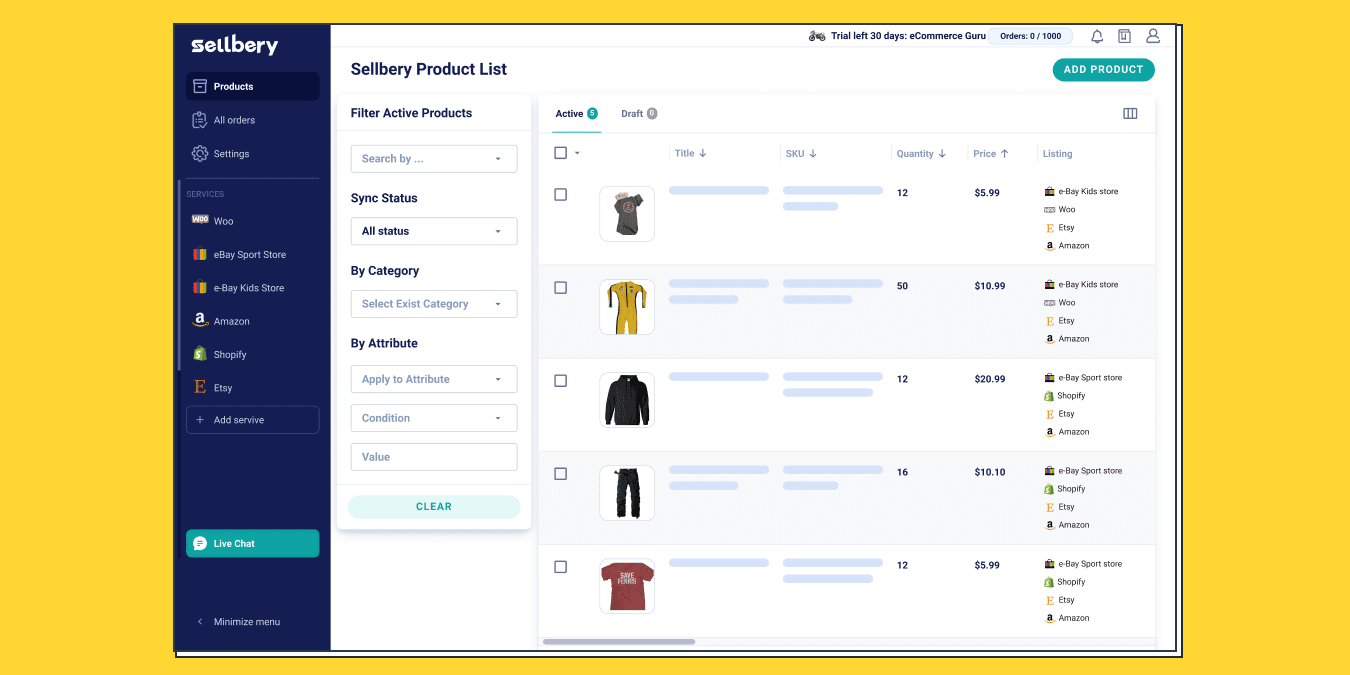 Optimize your listings
It's not enough to give your product a name and a picture. Different online markets have different rules that you have to obey. Some require high-quality pictures, while others have a minimum or maximum character count for the title. Keep in mind SEO and keywords, as that's what's going to get your product discovered. Pay attention to all the sections in the product feed and ask yourself if there is anything that you missed that your page visitors would like to know.
Best Selling Products Online
Finding a good product to sell can be tough. It seems as though there is an online seller for everything already. Well, that's not entirely true. This is a fast-paced industry and trends are changing at the speed of light. You need to do your own research into the best selling products online and find a gap that you can fill. Here are some ideas:
Toys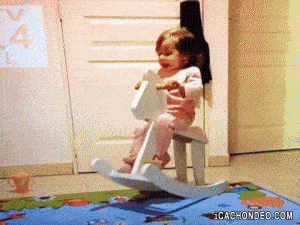 At number one we have – toys! There is no shortage of toys on the market right now, but the demand for them is quite high too. The best thing about this category of goods is that it's very broad. Think dolls, puzzles, electronics, sporting goods, arts and crafts materials, and so much more. According to Shopify, "Toys" got an average of 1.8 million monthly searches. We can only expect that number to grow.
Jewelry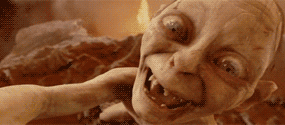 Jewelry belongs to the most popular items on etsy. It is a versatile product that can be sold on most top marketplaces. There are many different types of jewelry, from handmade and unique to luxurious and expensive. Beaded necklaces and bracelets saw a resurgence this year with the help of popular TikTok stars. How will the jewelry industry develop in 2022?
Smartphone accessories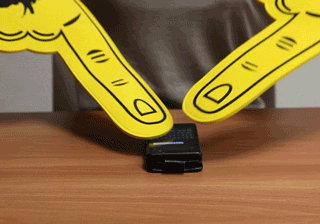 This might sound a bit boring, but it's true. Smartphone accessories have become a necessity, as the majority of the western population is choosing smartphones over regular phones. This category of items is almost limitless. You can sell phone covers, earphones, portable chargers, and more. People appreciate variety in tech products and they want to stand out from the crowd without overpaying.
Top Marketplaces Today
You can pick from a large number of online selling platforms today. What's even better is – you can pick several online markets to sell through! Here are the top marketplaces to consider:
Amazon

Amazon has been in the lead for over two decades now, and it's leading this list too. With Amazon, you can get the best exposure, provided you know how to properly optimize your listings. If you choose to sell on Amazon, you need to go for a selling plan. Either you pay a fee per item sold, or you pay a total of almost $40 per month. In addition to that, you need to pay referral fees, which are between 8% and 15%. The selling fees are one of the few disadvantages of selling on Amazon, along with high competition. On the plus side, you can save on marketing costs and open your brand up to the international market. If you're interested in automating your sales on Amazon, eBay, and Etsy, check out Sellbery! It will help you automate your processes and save you hours of work time.
eBay

Much like Amazon, eBay gives you the opportunity to sell to a wide, international audience. You can sell virtually anything and even refer your eBay customers to your own online store. One of the downsides of this platform is the fees. If your profit margins are low, you won't make a lot of money selling on eBay. In order to make a profit, you need to carefully select which items you're going to sell, as the competition may be fierce in some categories. The selling fees include a monthly subscription fee and a final value fee when an item is sold.
Etsy

Selling on Etsy opens you up to a wide audience of millions of shoppers. If you have the right product, you are almost guaranteed to find your buyers there. However, having the right product is a big concern with Etsy. You can only sell handmade items. Forget dropshipping; everything you sell has to be unique. On the plus side, the setup is very simple. It will take you no longer than a few minutes to set up an Etsy account and start selling. The basic features are free, which is a nice surprise. However, you have to pay a listing fee of $0.20 for every item that you list. You also have to pay a transaction fee of 5% per every item you sell.
Check how it can be done in Sellbery!
Try Now!

Poshmark

Poshmark is a big online marketplace for selling fashion items. If you want to sell clothes, shoes, bags, or accessories you no longer wear – try your luck on Poshmark! Not everything has to be used; you can find brand new items on the platform. The obvious downside of Poshmark is that it's used primarily for fashion. The website makes exceptions for some home and personal care goods, but that's about it. On the plus side, if you do have clothes to sell, you can make good money with virtually no costs. You don't need to pay fees and you can name your price, so there's that.
Newegg

If you want to sell on newegg, you need to consider the type of items you're selling. Newegg is primarily used for electronics. It doesn't have the kind of reach and spread as Amazon does with its wide variety of products. Nevertheless, it opens you up to over 30 million registered shoppers. You can leverage that audience and attract them to your website. At the same time, none of that comes for free. Newegg offers 3 membership plans, and one of them is actually free. The free plan comes with limited features, so most sellers have to spring for one of the paid plans eventually. Plus, you have to pay commission on every product sold; the amount depends on the product category.
Walmart

Walmart is a popular retail company that also has one of the biggest online marketplaces in the US. If you're considering expanding your presence online and finding new customers, you can go through Walmart. However, there are some things to consider. On the plus side, Walmart doesn't require the payment of regular subscription fees. You only need to pay a referral fee when someone buys your product. At the same time, Walmart is known for offering the lowest prices on the market. You can choose how you want to price your product, but you can't offer the same product at an even lower price on a different marketplace. Because of that, you might have to settle for lower profit margins, but possibly a higher volume of products sold.
Rakuten

Rakuten is widely known as the Japanese equivalent of Amazon. Unlike Amazon, Rakuten limits its sellers when it comes to the region. Offering your product worldwide is impossible, though you can set up stores in different regions. If you are based in the US and want to sell your product within the country, Rakuten will work just fine. One of the drawbacks of the platform is that it's very selective. You need to be invited or apply for a membership. The fees can add up pretty quickly too. You need to pay a monthly subscription fee of almost $40, a listing fee of just under $1 per item, and commission between 8% and 20% on every item sold. On the plus side, you can make your storefront look the way you want using customization. The online marketplace also offers help and support to its sellers while using the platform.
Facebook

Facebook Marketplace is a rather unofficial online marketplace. If you're an online seller that wants to expand their horizons, you should give it a go! It's not the most traditional of marketplaces, but it's certainly very effective. You don't have to pay any listing fees, but there are some seller fees for every purchase. One of the main advantages of Facebook is that it reaches a very broad audience. Millions of users visit Facebook every day to look at photos, post life updates, and stalk their exes. You can swoop in with your product at just the right time! You can save some money on marketing by entering such a huge platform. At the same time, there are virtually no restrictions on Facebook. You can look at it as a positive or a negative. Either way, expect to get a lot of messages from people who are not actually interested in your product.
Final Words
There is a large number of online markets that you can explore. When you're picking one or several top marketplaces to work with, pay attention to your product. If you can offer the best selling products online, you can enter virtually any international marketplace. Multichannel selling opens you up to a world of possibilities, but optimizing your listings and syncing your orders across multiple platforms can be a drag. Sellbery can help you with that! Let our software take care of the logistics while you make the best of these top e-commerce marketplaces.
Boost your multichannel selling!
Try Now



Also Popular on Sellbery
How to Sell on Shopify in 2020: Key Features, Challenges, and Cost
Shopify is the most recognized name in the market of eCommerce software solutions. The number of its sellers have surpassed 4.4 million and there is no sign that the growth will slow down in the near future. Shopify often becomes a starting point for newbie online sellers thanks to its ease of use and reasonable prices.