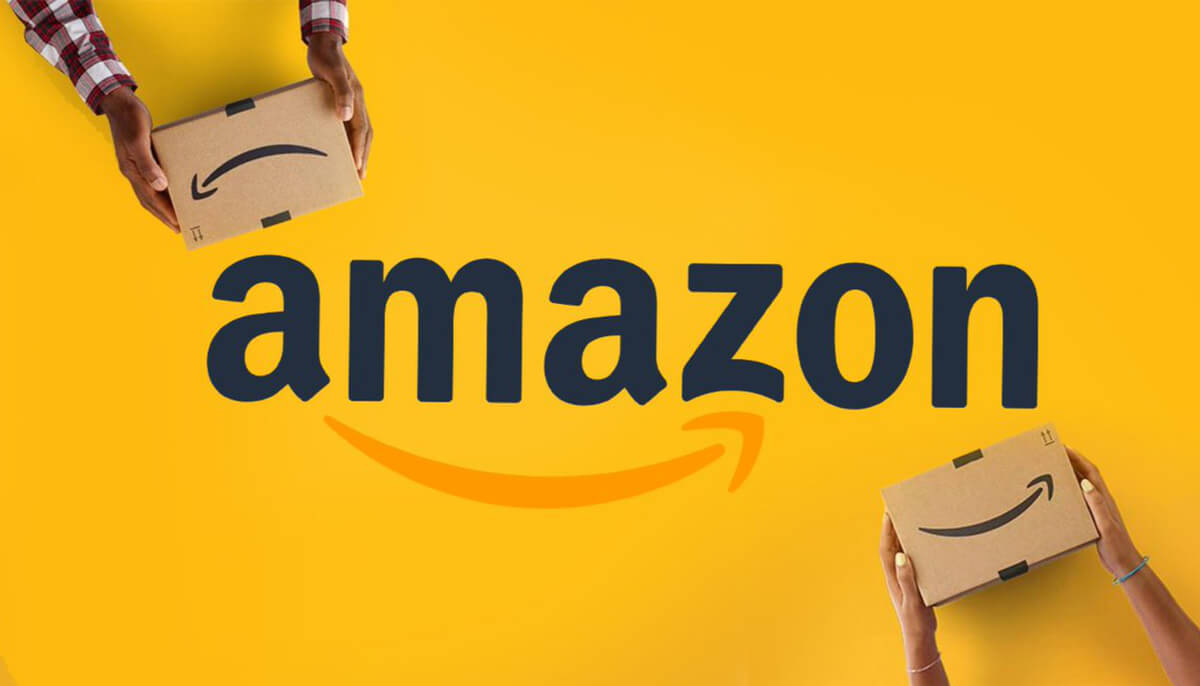 Many merchants are asking themselves whether selling on Amazon would be beneficial for their business. It is a logical question as Amazon is the most popular marketplace on the USA market that takes up 49% of the whole local ecommerce scene. Everyone wants to take a part of this lucrative pie.
Amazon can also open up the international market for sellers as it operates in over 100 counties and regions all over the world. During April 2019, Amazon had almost 2.4 billion visits from mobile and desktop. This represents a massive opportunity for businesses that list their products on the marketplace.
This guide will give you all the necessary information you need for starting up on Amazon, choosing the right form of cooperation, and finding the best categories of products to sell.
How to Sell Things on Amazon: Setting Up Your Account and Fulfillment Options
The first step in your journey to Amazon is the creation of your own account. You need to decide whether to go for an Individual or Pro plan, choose the fulfillment option suitable for you, and learn how to leverage the platform for the best results.
Download the eBook
"Best Tools & Tips to Succeed on Amazon" and Get:

Tips from experienced Amazon sellers;.
Tools for setting and scaling your Amazon Business;
Special discounts on top-shelf eCommerce platforms.
How to Sell on Amazon for Beginners: Creating Your Seller Account
You need to create your Amazon account to start selling on it. Amazon Seller Account has two options. The first one is the Individual Seller Account, and the second one is the Professional Seller Account. The main difference between these two is the fee they imply.
When choosing the Individual Seller Account, be ready to pay a fee for every item sold. This plan is great for newbie sellers with small businesses who just want to try a new selling channel.
Professional Seller Account offers a monthly subscription. This plan is for medium and big businesses that want to pay the same fee every month regardless of the number of units sold.
The type of plan you choose also influences what features will be available to you. You can see the main differences below:
You can register your Amazon account on Seller Central. The process is simple and doesn't take up much time. You'll need to provide your business EIN or Social Security Number, answer a few questions, and take a short tax interview. After successfully finishing the process, you are ready to go.
How Much Does It Cost to Sell on Amazon?
You can find the pricing details for Amazon services here. Remember that the Individual plan is for you if your store sells fewer than 40 items a month. If your sales are more than 40 items a month, your choice should be the Professional plan.
What's more, both individual and professional sellers can offer products in more than 20 categories, while additional 10 categories are available only to Professional subscription. You can find the full list here.
Sellbery is a multichannel listing tool which automatically synchronizes product listings, order and inventory data between online stores on Shopify, Magento, Woocommerce and top marketplaces such as Ebay, Amazon, Google ads. etc.
How to Sell Stuff on Amazon: Fulfillment Options
The next step in your journey to conquering Amazon is the choice of fulfillment options. The marketplace offers the two of them:
Self-fulfillment
Fulfillment by Amazon (FBA).
Let's take a closer look at each of them, so you will know which is right for your business.
Self-fulfilled orders are the orders that you take and ship the items directly to your customers. It means you need to take care of the storage and packaging of individual orders you get. As the business grows, so grows the number of orders. At one time or another, you will not be able to keep up with the orders on your own and will need to hire helpers.
Amazon FBA is a service that simplifies the process of orders shipping. You can send all your products to Amazon warehouses, and the marketplace will handle the packaging, shipping, customer service, and return on behalf of your business.
The main benefit of this option is that you control everything and decide how your product will get to the customers. You can either use pre-paid postage labels from Amazon, use carriers approved by Amazon and save on shipping costs, or you can let the carriers you choose do the job.
It is worth noting that FBA service is available both for merchants on individual and professional plans.
The benefits of using Fulfillment by Amazon are as follows:
You don't need to worry about shipping individual products. You just need to sell items to Amazon. You can even sell different items as a part of the same parcel if Amazon asks to deliver them to the same warehouse. Your task is to package them all and deliver in bulk.
You can sell products on Amazon Prime shipping (2 Day, Next Day, Same Day shipping) as the products are stored in various locations all over the country.
Your customers will get a top-notch 24/7 customer service.
If you think that the latter option is the right one, you can choose it in the Account Settings tab.
Want to know more about selling on Amazon FBA?

Read our extensive guide How to Sell on Amazon FBA and learn the secrets of the service.
How to Sell Something on Amazon: Choosing Your First Products
Now that you have created an account on Amazon and chosen the fulfillment option, it's time to decide what to sell on Amazon. You can find various products, from books, which were the primary business Amazon at its start, to shirts, ebooks, games, music, supplements, handmade products, clothes, etc.
How to Sell Products on Amazon: Retail Arbitrage
Regardless of the products you sell, you have a few available strategies. One of them is known as Retail Arbitrage. You don't need to produce anything yourself as Retail Arbitrage entails buying discounted products in bulk and reselling them at a higher price. You make money on the difference between procurement price and sales price.
To find out whether the products you've chosen are eligible for selling on Amazon, you will need the Amazon Seller app. Install the app on your phone and scan the barcode of the items you've selected. You will see the Selling Eligibility section and other data that will help you decide whether the product is worth reselling on Amazon.
Retail Arbitrage may not be the best option as vendors can always offer better pricing for their products.
How to Sell Products on Amazon: Private Labeling
Another option to contemplate is private labeling. This model is popular among big merchants on Amazon that don't rely on retail arbitrage.
Private label products are products created by one company but sold and branded by another company. The primary source of such producers is Alibaba. This marketplace allows purchasing products in bulk or wholesale directly from manufacturers.
There are a few product characteristics you need to consider before making any decision:
Weight and size – items you sell should be small and lightweight.
Seasonality – don't build the whole business around products that sell well only during holiday seasons.
Pay attention to the type of product you want to sell as some of them may be sold only after additional permission from Amazon.
If you want to learn more about product research, we've prepared a guide just for that.

The article Complete Product Research Guide for Amazon provides answers to all your questions about choosing the right products to sell on Amazon.
How To Sell Things On Amazon: Creating Product Listings
After creating an Amazon account and deciding on the products you plan to sell, it is time to add products to the Amazon catalog. This process is divided into a few steps so that you will not have any problems. Read about them in more detail below.
How To Sell Items On Amazon: Creating Product Photos
What is the first thing that usually catches your eye when you are shopping online? According to a report by JustUno, 93% of consumers consider product appearance before purchasing online. It is vital for online stores to provide quality images of the products that showcase them from various angles. When you create product photography, you need to follow a few basic rules:
Take photos of your products; don't use renders and computer-generated images, however quality they are. Online consumers want to know how the product would look like in real life.
Show your product from different angles.
Consider using a white background as many products look great against it.
When appropriate, add lifestyle photos.
Depending on the size of your business, you can either make photos yourself or hire a photographer to do the work for you.
How to Sell Items on Amazon: Creating Captivating Product Titles
Another area that requires your attention is product titles. While images are more important for customers, titles play a significant part in your product visibility on Amazon. You create such titles not only for shoppers but also for search algorithms the marketplace utilizes. As usual, there is advice for you to follow:
Your product titles should be longer than 200 characters in length (with spacing).
Use the main keywords. You need to know what your target audience searches for. Such tools as Keyword.io and MerchantWords will help you with the task.
Your brand name should be included in the title.
Titles should be informative so that customers would know what product hides behind them.
All of the above combined, don't forget about limitations and rules Amazon implies. All your listings should comply with the product page style guides.
How to Sell Items on Amazon: Creating Descriptions
Wring a copy that will sell your product is challenging but possible. You need to keep your description short but relevant and useful. The following tips will help you make your descriptions better:
Tell about the most important features of your offerings
Describe how your product benefits buyers, tell about problems it solves
Add a strong call-to-action at the end of your description that will prompt customers to make the purchasing decision in your favor.
After you have created photos, titles, and descriptions, you can add your products to Amazon Catalog. You can do this from the Inventory tab in your seller account dashboard.
Amazon Brand Registry
The next task for you is to protect your brand and products from fraud. Amazon provides Brand Registry. This option is essential for brands that manufacture and sell unique products. Amazon Brand Registry program ensures that no listings that infringe your rights will be added to the marketplace.
Amazon will ask you to provide a few product images with branding visible both on the product and its packaging. Also, you will be required to include a link to your branded website with products listed on it.
Once you are registered, you will get access to more powerful tools, like using images, keywords, and Amazon Standard Identification Number (ASIN) to search for content.
How to sell on Amazon: Getting Your First Customers
At this point, you should have everything ready to start selling on Amazon. And now it is time to get your first customers and orders. A first few sales will boost your product visibility so that the product is shown more in organic search. The sooner an Amazon seller gets first orders after a product goes live on the site the better.
There are a few techniques that will increase your chances:
Advertise your product among existing customers. If you've previously sold some products to customers, either through your own online store or other marketplaces, you may have personal contact of your buyers. Send them a link to the products on Amazon. Providing them with a discount will entice them to purchase on the marketplace.
Run promotions. This feature is available in the seller central dashboard. There are a few types of promotions to choose from:
Free shipping – customers love to get products with free shipping
Money off – offer a percentage discount on a product or the entire catalog
Buy one get one – this option is straightforward. Offer free items when customers buy from you.
Feedback is essential to any store on Amazon as customers tend to buy from stores they trust and product review provide just it.
How to Sell on Amazon: Is It Worth Your Time and Efforts?
Before entering a new marketplace, every merchant asks whether it is worth the time and effort to sell products there. Considering the rapid growth of Amazon and the number of customers, the answer is obvious. If you want to get immediate access to millions of potential buyers, go for it.
Very often the thought that managing product listings may take away all time stops sellers from exploring new marketplaces. But today it is not the case. Tools like Sellbery allow managing product listings across multiple marketplaces. You can automate everything and minimize manual work.
Register on Sellbery and Get:

Forever Free 99 SKU Plan — the best offer on the market.
Pain-free integrations with the largest marketplaces to sell your products in 50+ countries.
Free & Easy connection to Google Merchant for an unlimited product upload to start Google Smart Shopping Campaigns.