Sellbery makes Selling Online as Easy as Buying Online
All from the comfort of your Store, list your products on Google to grow your sales.
Advertise an unlimited amount of products with a few clicks via an innovative machine learning technology by Google.
All at no cost on Sellbery!
Top Sellers that Utilize Smart Google Campings — Increase Conversions by 26%
star star star star star_half
star star star star star_half
star star star star star_half
star star star star star_half
How it Works in 3 Easy Steps
UPLOAD the products to the Google Shopping through Sellbery
SET a campaign name, geo location, budget and ROAS.
DEFINE the products for the campaign and lunch!
Overcome the hurtles of selling on Google
Google Shopping is ticket to robust ecosystem of Google Retails. The problem is getting to perform well in tough environment and complicated requirements even for experienced eCommerce marketers. That's where Sellbery comes in!
Massive Search Traffic
Over 100+ million search products & services every day. Be the among the top sellers that drives sales from Google.
Acquire Loyal Customers
Acquired buyer through Shopping Action 18% are more valuable and loyal to brands.
Elevated Brand Awareness
68 % of shoppers from Shopping Action are new to your brand. Bringing 30 % annual increase in sales to your brand.
Promote with Google on Sellbery
Google Search
You don't pay unless you see results! Google Shopping campaigns will put your products for potential loyal customers.
Google Display Network
Connect with shoppers with similar buying interests to your products before they realise a need. Be the first infront of them on blogs they read, partnering website they visit, apps they use and videos they watch.
YouTube
Shoppers search around for reviews on products. Did you know? More then 40% said they purchased products they discover on YouTube. Be there when they search for reviews on similar products, listening on advice from influencer or binge watching content.
Gmail
Showcase your product to billion active inbox users around the world. They're engaging with inbox content daily why not show what goodness you have to offer — based on thier interests.
Want to see Sellbery in action?
Register for Product Demo. Available 24/7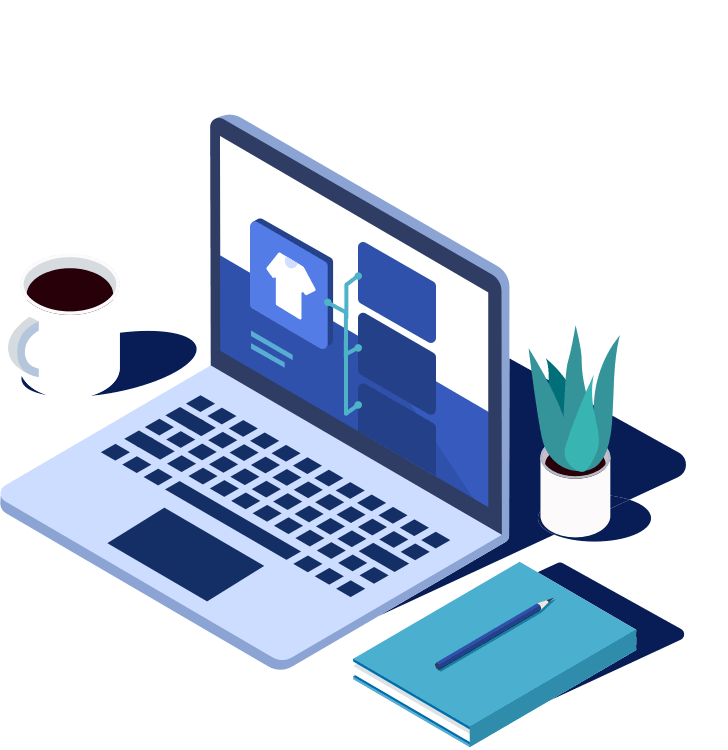 Why use the Smart Google Shopping on Sellbery?
Best ROI on Marketing
Connecting Smart Shopping campaign doesn't cost a penny on Sellbery but for every $1 spend on Google Campaign, business get $2 in return.
Grow Globally
With over 10+ sales channels right in Sellbery, you can expand your reach while streamlining your operations.
Unlimited Accounts
Connect as many Stores accounts as you manage to a single Sellbery account.
Simply — Sell Multichannel
Still not sure?
Read over some of the frequently asked questions
Can I export my listings from my personal online store to Google Shopping?
Yes, you can connect your personal store to your Google Merchant account on Sellbery and export your listings to Google Shopping. You can also keep your inventory updated with the help of the Product Sync feature on Sellbery.
Can I update inventory only?
Absolutely, you can update the inventory only, inventory and price, or full product info on Google Shopping. The most suitable data synchronization option can be selected in the Settings for Google Shopping connection on Sellbery. The inventory sync interval is 15 minutes to 24 hours.
Are there any setup fees?
If the setup is done by yourself, it is 100% free. You may contact our live support and watch webinars to help you. It's just another way we're looking to save your money. If you are looking to set up your connections professionally and quickly, we offer onboarding assistance for a $199 one-time fee for any channel to channel connection. You can order the setup service by contacting our Customer Support team by email help@sellbery.com.
Can I change the price for different marketplaces?
Yes, you can use a Price Control feature in Sellbery called "Converter" to add/subtract or multiply your price to another channel in order to accommodate marketplace fees.
How can I run Smart Shopping Campaigns for my products using Sellbery?
You can configure and launch Smart Shopping Campaigns for the listings that have been exported to Google Shopping using Sellbery. You may learn more information about this feature on the Google Ads page and in the Sellbery Help Center.