Everything you need to know about Amazon Brand Registration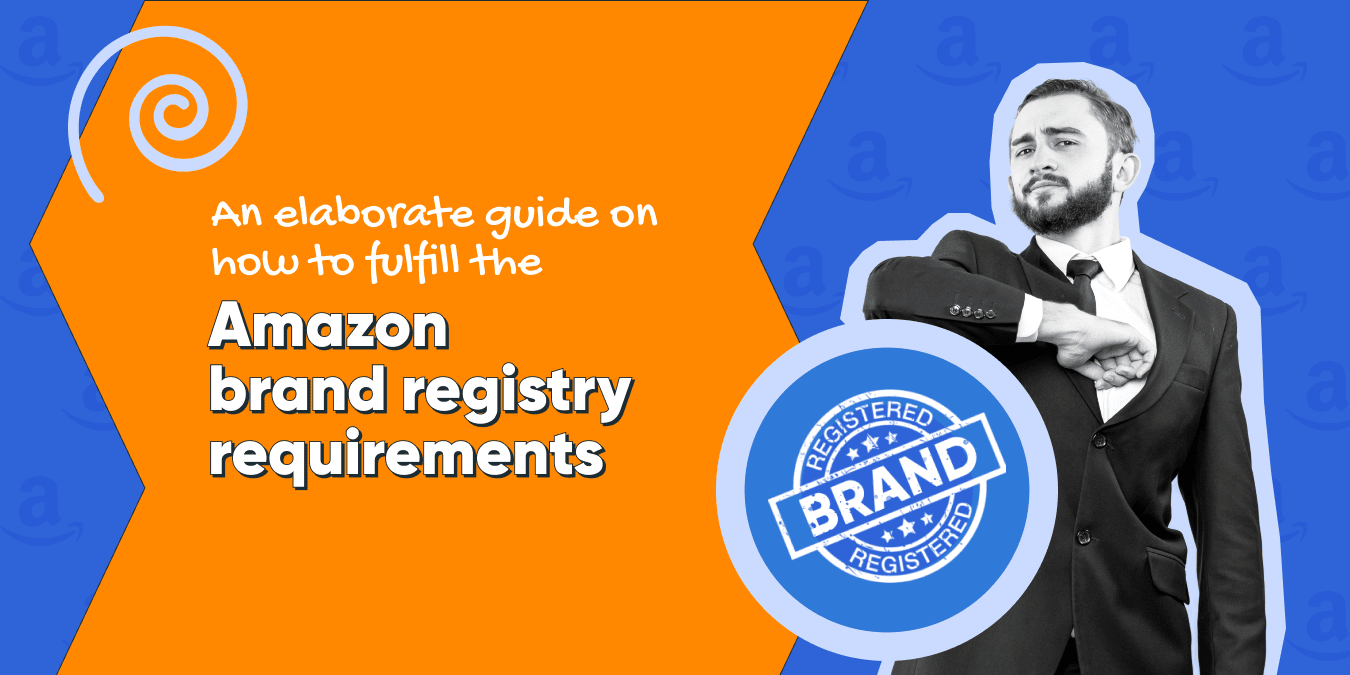 Explore how you can ​ protect your registered trademarks on Amazon and create a trusted consumer experience by fulfilling the Amazon brand registry requirements
If you've ever ventured to move your entrepreneurial business to Amazon, then perhaps the biggest hurdle you'd have come across is the struggle of competing with the numerous brands online. Amazon is a marketplace with great potential and equally fierce competition.
What might provide you an advantage in the market? The tool that can give you everything! From operational efficiency to improved product display on page listings, Brand Registry on Amazon will offer increased control, customization, and utmost efficiency. This implies that commercial interfaces and user experiences can be largely facilitated.
Here is a complete rundown of everything you need to know about the Amazon Brand Registration process and the benefits it offers to Amazon sellers.
What is Amazon Brand Registration Program?
Amazon Brand Registry is the tool that ultimately helps manufacturers, licensed resellers, and, private label owners to protect their intellectual property. By registering yourself, you give Amazon a way to identify your brand and its advertising data.
In case a different brand uses your data, immediate action can be taken against the seller's account. However, that's not all, since you will also be able to access tools to optimize your account and effectively manage your brand.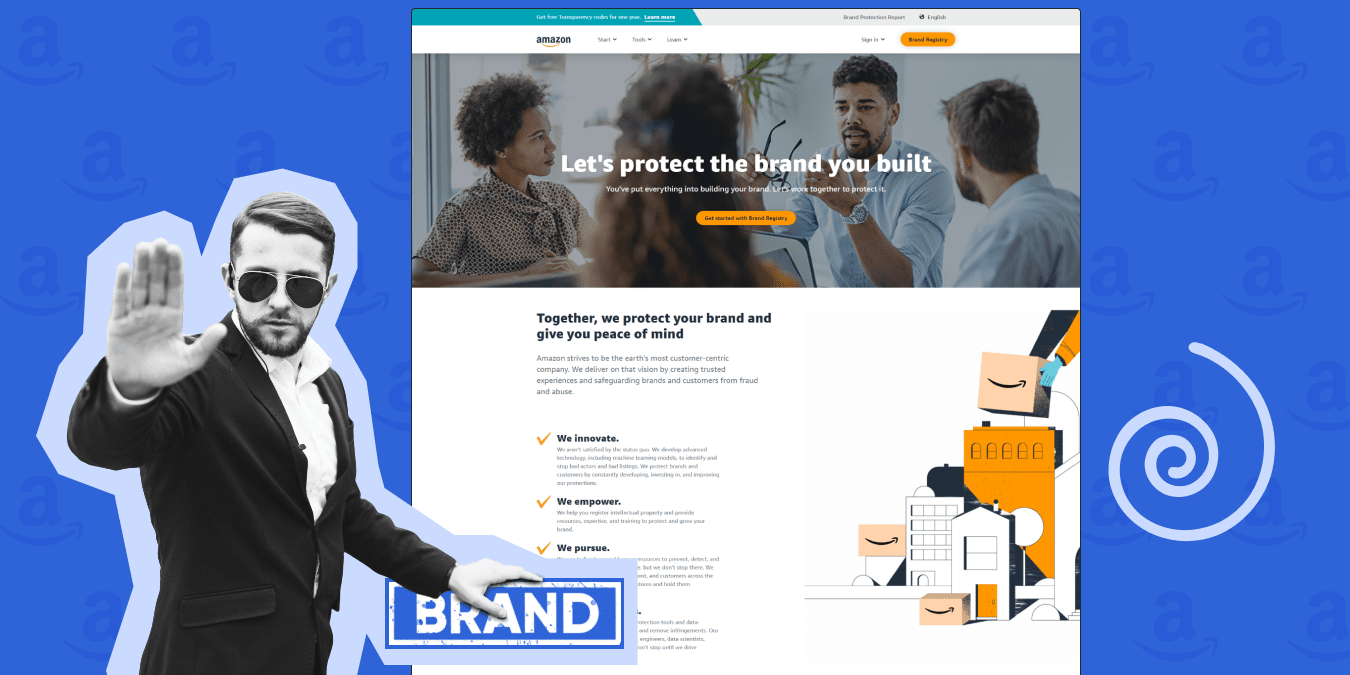 Brands still face challenges with fakes, counterfeits, and imitation reviews on Amazon, but with the Amazon Brand Registration tool, you can do more than just monitor these issues. The Amazon Brand Registration program was launched in 2017 with the goal of giving brands a safe and secure place to develop their own unique identities.
Let your business have exclusive access to build a brand on the Amazon platform, this is the type of feature that will help a range of businesses ultimately develop a presence. From drop shipping services to niche manufacturers, every business can advance with unique functions that allow discoverability, customer loyalty, and converting prospects to customers.
What are the benefits of Amazon brand registration?
While over 700,000 brands operate on Amazon recent statistics suggest that approximately 440,000 brands are currently registered brands on Amazon. The benefits and complete package for operational efficiency have compelled a good number of brands to register with the program. Some of its solutions include:
Improving Brand Experience: Experience suggests everything from awareness to acquiring your product and this program promises a set of ways to stand out to your target market. From enhanced advertising content to sponsored ads there are numerous ways to promote your brand.
Advanced store Analytics: With advanced analytics, you'll have an in-depth understanding of how popular your product is and where your business is lacking. When you have this necessary information, it's a lot easier to make data-driven decisions that can better impact your brand.
Securing Intellectual property: Primarily aimed at securing intellectual property, this is the tool that helps you protect your advertising data, product specs, and branding material. Make the best of the accurate listings of product pages, and the liberty to report suspected violations or infringements of your brand.
To dive a little more in-depth here is the complete Amazon 2.0 package that you can unlock with Amazon Brand Registration:

Amazon Store Builder: This tool will help you to create and maintain a digital storefront, much like the web layout of a traditional homepage. All your products can be displayed, customized, and structured to offer a better user experience.
Amazon Vine Program: Who doesn't like a good review right? Well, don't wait too long to get yours. With Vine, you will have Amazon's most trusted purchasers leave positive feedback on your products to attract more customers. These reviews will be totally organic so you're simply getting a chance to prove the quality of your products.
Amazon Live creator: The tool that'll allow you to contact your prospects directly via chat. Answer queries and offer advice that convinces your customers of not just the quality of the product but also the quality of service.
Virtual Bundles tool: There's nothing that offers value like a good deal, this tool will allow you to create special bundles from a range of complementary products that attract and retain loyal customers.
Transparency Program: This program allows label holders to control who gets to sell their products.
Amazon Attribution Tool: Analytical insights are crucial to studying the source and the quality of product promotions, that's exactly what this tool will do for you. Get tactical insights on social media, PPC, display ads, email marketing and so much more.
Project Zero Program: After identifying users who have infringed you can potentially bar them from the platform with this tool. This is subject to the verification of infringement.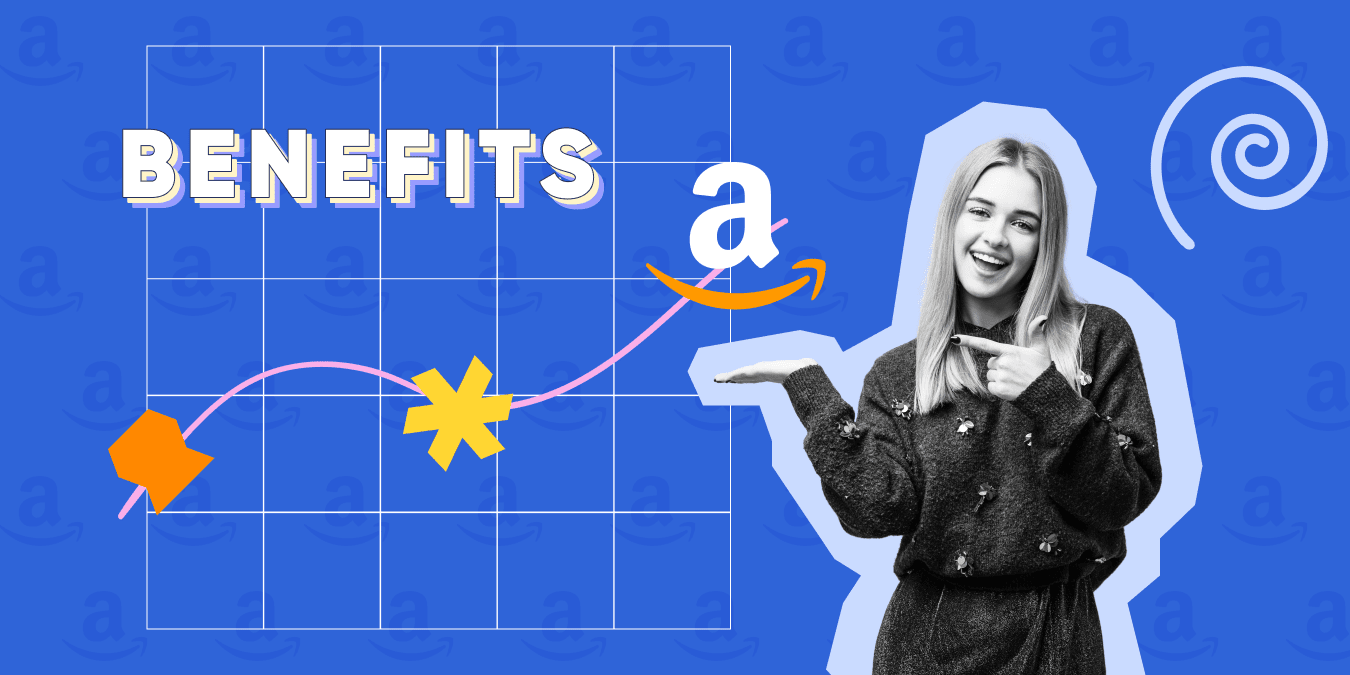 If that seems confusing then perhaps you should try and automate your sales channel with an external source and have all the repetitive work taken care of for you!
Optimise you online selling!
Try Now

While these are things that you can do with the program, there are also certain 'can't do's' that you should also be aware of. Keep in mind that this is not a way to limit or hinder your competitive brand's marketing practices and it will not limit them. You can instead use the tools of this program to get your products higher in the listings.
You will also not directly be able to whitelist or blacklist any of the sellers who wish to sell your products, you can report them and upon verification of the violation, the necessary actions may be taken against them. Anyone other than those with Amazon brand ownership themselves will also not be able to submit a claim of infringement of other sellers on the Amazon seller brand registry.
Why should you go for Amazon Brand Registration?
Now, let's go over the amazon brand registration benefits; other than the numerous operational advantages that you can explore after you register your brand on Amazon, there is so much more that makes the program seem like the only viable option. Of course, the argument of eliminating any duplex products or counterfeiting is one of the key amazon brand registration benefits and should be reason enough for you to register your brand on Amazon.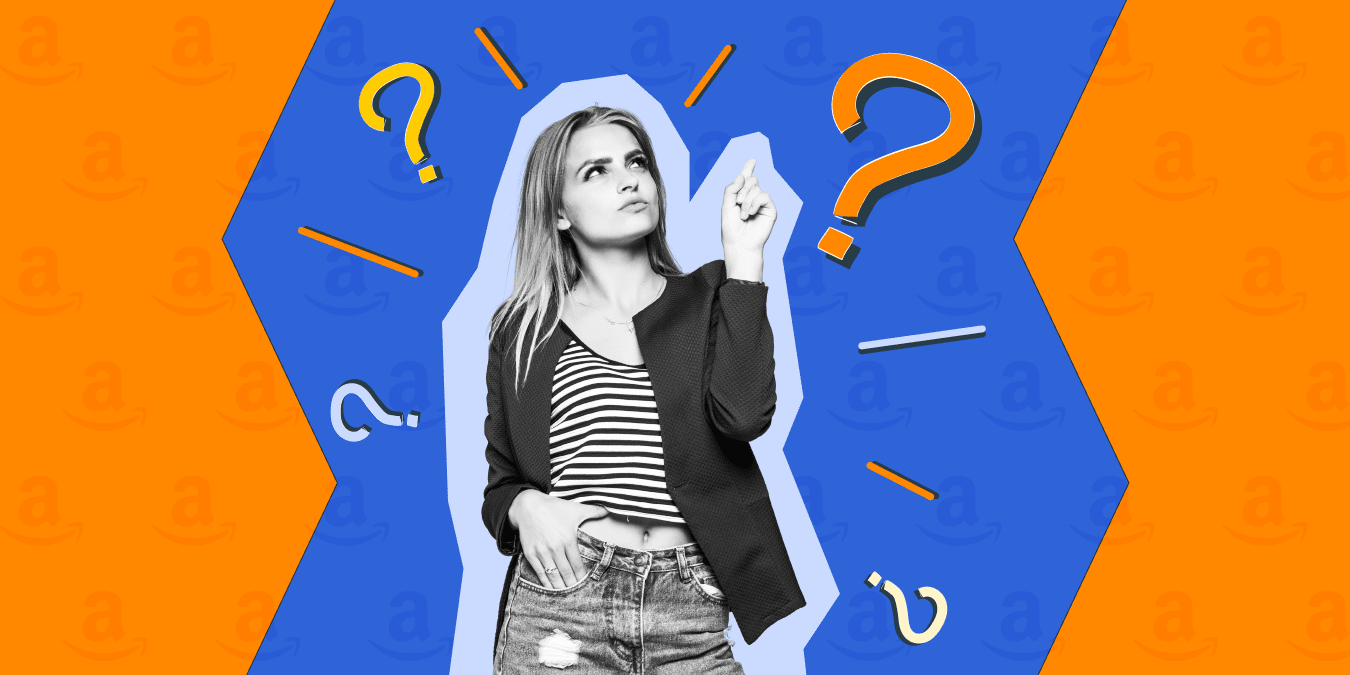 For more popular brands and established sellers, this can pose a bigger problem than the relative newcomers. Establishing your brand on Amazon is a toss of a coin if you're not careful with the policies and requirements, counterfeit products and imitation listings can affect the velocity of your sales in the long run, especially if the competitor brand stealing your product or ideas attracts a market. You can spot a counterfeit product much faster if you've registered your brand on Amazon.
This way Amazon seller brand registry will have your back and notify you in case it finds suspicious listings. If the seller is registered on FBA the process of removing any impersonating products will also be much quicker than the non-registered brands. The only possible downside to this is the fact that the infringement sellers could simply hop on to the next seller account and continue their malpractice.
Amazon Brand Registry Requirements
One of the biggest benefits of the Amazon brand registry is that everything will be as authentic as it can possibly be. You will probably have to register yourself with a patent or trademark registry as required by the regional authorities of your particular location. This is a time-taking task that may take up to 12-18 months before it can completely be processed. Fortunately, you will be able to register on Amazon Brand Registry with simply an application for the trademark.
During this process, you will probably get acquainted with the Amazon IP Accelerator service that will help register your brand against the owned property and get you exclusive Amazon brand ownership rights. The initial step would be to get your products approved by the Amazon IP specialist before you can submit your Amazon brand registry application for verification. You will find the entire process increasingly simple with the detailed and precise instructions that are provided at Amazon. In case of any ambiguity, we have detailed a list of things that you will probably need for the entire process:
A clear PNG or JPG file of your Brand Logo
Government authorized official trademark registration or serial number
The relevant product categories under which you will list your products
Depending on the location where you are selling, you will need a region-specific trademark registration number
The images that are to be used on your product and its packaging
How do I get a Trademark?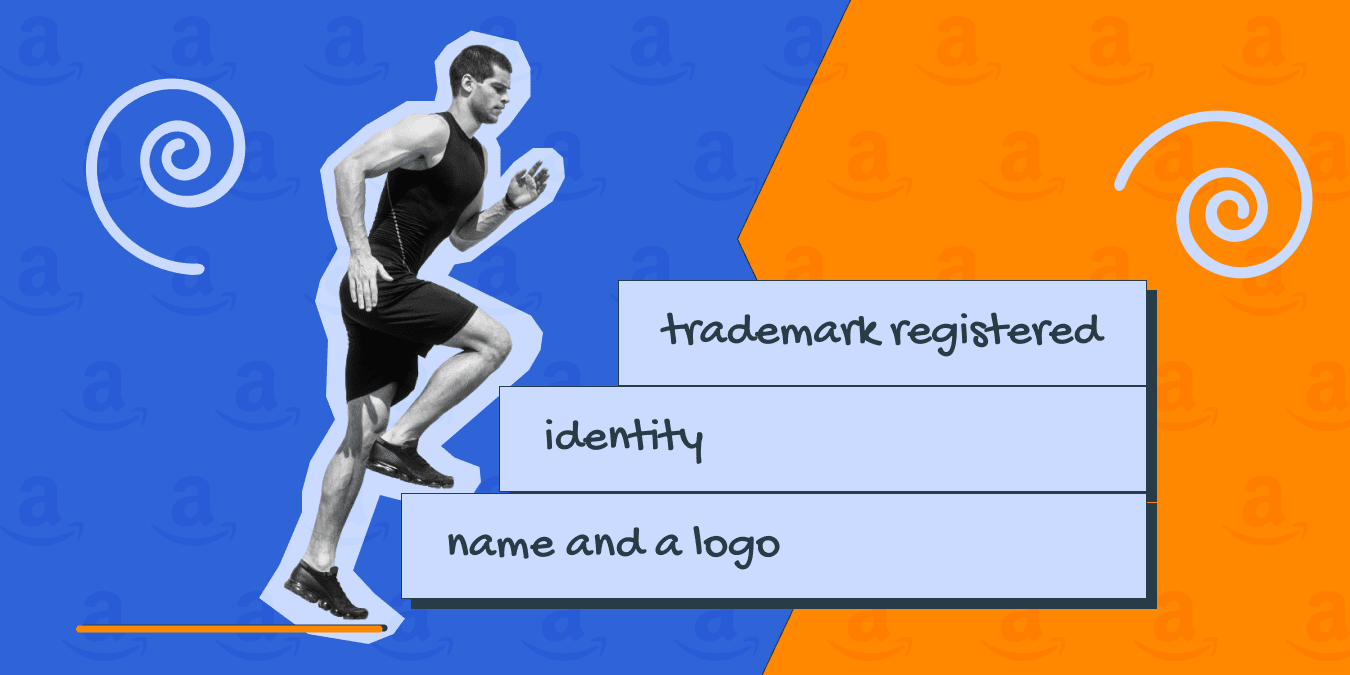 Whether you are a private label brand or an authorized seller online you will need to make sure that to be registered on Amazon seller brand registry you will need to have your trademark registered. For a startup, this can be a tough task. To help simplify this process for you we have broken down the process for you step-wise:
Step 1: 
First things first, decide upon a name and a logo and make sure that you select a name that doesn't already exist within the official database. You can take this up at the USPTO website or hire a professional search specialist to search the official intellectual data.
Step 2: 
After you have a name, the next step is the identity of the brand, what particular class or category of product do you want to register brand on Amazon under? The cost of the trademark is dependent on the particular category that you will select.
Step 3: 
The last step is simply to have the trademark registered and to do this you will most probably have to hire a legal trademark attorney so that the details of your trademark brand can be displayed on the official documentation of your particular region or area. You will be able to find these attorneys in your local area or you can simply find them at Jungle Scout Market.
A prominent benefit of having your trademark name registered is that you can protect your intellectual property and whether it's a physical brand or an online business, no other seller will be able to use your name and branding to register their own products.
Once you have successfully registered your trademark, you will receive the official documents that you can use to verify your account on Amazon and enter the A+ features of the program.
How to register your brand on Amazon seller brand registry?
Amazon is one of the few marketplaces online that have successfully connected a global market. To keep things smooth and operational, they have provided some of the easiest features that help all businesses from small to big. At first, Amazon may just have been a platform popular for drop shipping services however, now it's a complete solution to enhance brand identity. With Amazon Brand Registration you can now ensure that your products are protected from all sorts of malicious activity. It offers complete control and authority of running things how you would like to have them run. Here is an in-depth breakdown of how you can register your brand on Amazon.
We've already covered Amazon Trademark registration so let's move on to the next bit:
Enroll your brand
First, search up the Amazon Brand Service page online and select the right link, you can find the brand registry option within the website's landing page, then you will simply need to select enroll, then a pop-up window will appear and you can simply select where it is that you want to enroll your brand. This is a crucial step because this is when you decide what marketplace your brand will appeal to. Make sure that you select the right option according to the legal requirements of the country.
Once you've chosen your marketplace you will need to move on to the new page. After you click on enroll a brand you will need to put in all the details that denote your brand and that'll help your brand appear on Amazon search ranks.
Brand Eligibility
To determine how fit your brand is for the Amazon seller Brand Registry you will be asked three questions:
The first question will be if you have a product and a logo identifying and specific to your brand in particular. Without having a specially designed logo to denote your product and brand in the marketplace, you will not be able to register. For  drop shipping services you will need to meet Amazon's drop shipping policies and as long as that criterion are met you can register your business on the Brand Registry.
The next step is to select the number of brands that you want to register in the Brand Registry. The limit is up to 10 but fortunately, this won't really affect your registration process.
Last but not least is to simply register the brand name that you have trademarked.
Provide the details on the Intellectual Property
There are two formats acceptable for trademark. Image and text, in this step you will choose the one that you want to go with. If you select the text option, you will be asked to mark your name. For the image option, this does not exist. Thirdly, you will need to register the trademark number that is given to you after the Amazon trademark registration process.
Personalize your brand
Last but not least, you're personalizing your brand characteristics by putting in the details of the specs. Characteristics of the products, if your product has any of the following you can mention them or simply select the 'No' option
Or any other form of GTIN's, you can register your product on Amazon whether or not it has any EPNs or UPCs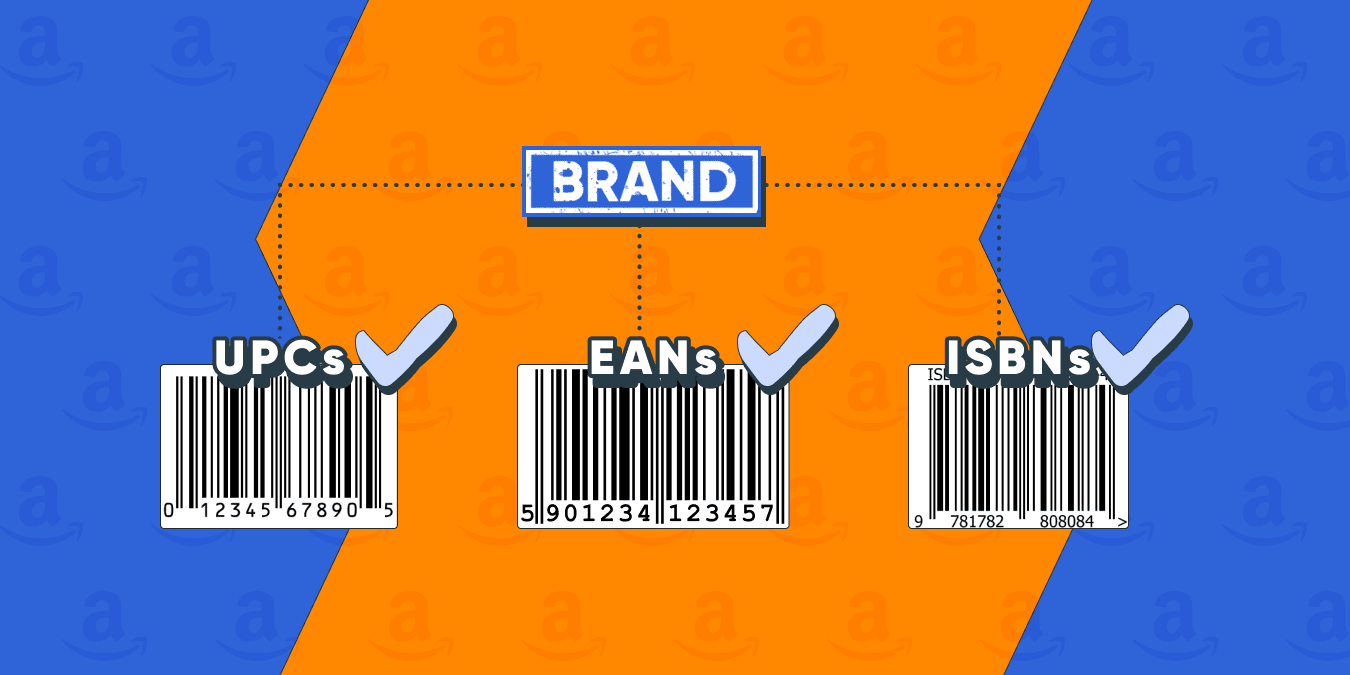 Next, you will be asked about the details of the seller and vendor information, for complex business structures, this is where you will mention and provide verification of your affiliate program. You will also be asked if your brand manufactures the product or not and you will simply have to select the No option to move forward. In the case of an authorized manufacturer, you can mention where your product is manufactured. You will also be asked about where your product is distributed and if your brand has any previous experience with Amazon.
How to Change Brand name on Amazon?
There's no doubt that sometimes changing the brand name on Amazon can get frustrating. We're here to tell you that it's totally possible and a lot simpler than it might seem. Here's a rundown of the whole process for you:
To change brand name on amazon, first, go to the Help page. you will see the help page on the top right corner of your listings page, this will redirect you to a new page. If you go with the option of 'try to contact seller support' you're simply elongating the process. Instead, you can just click on 'Request a Product Detail page Change'
Suggest changes to the product detail page with your listing on it and within the 'Product name' bar you can enter a different title that'll allow you to change the title of your product listing.
For the brand name, you can select the 'Brand Name' bar and enter the name that you want to change to. If the name already exists then you will see an error even if your listing is authorized as yours.
If that doesn't do it then you will need to go back to the Help page and further down, you will see the option 'Need more help' .Select 'Get support' – 'Selling on Amazon' – 'Product listing or inventory' – 'Investigate other product listings' (at the very bottom)
From here you will request a call or an email explaining the issue you are facing with changing your brand name. When you receive the email, you will be given detailed instructions as to what you need to do to change the brand name on amazon. The majority of the time it'll ask you to send a high-resolution Jpeg document of your product's original packaging with the original title of the product. You can get this using the UPC code of products.
Amazon Brand Registry FAQs:
How much does it cost to register your brand on Amazon?
To have your brand registered on Amazon Brand Registry, there are no extra costs however, the trademark registration process will cost you somewhere around USD 500 for a 10-year plan.
What does it mean to register your brand on Amazon?
Registering your brand will prove that you own the products that you are selling and ultimately this means that you will be protected with Amazon's program.
How do you get approved for branding on Amazon?
The easy way is to go to the seller central account and click on inventory then you can select on 'Add a product' option and search for the products that you need to sell. You may get the error for restriction for which you can simply select the Listing Limitations Apply button and then Click the 'Request Approval' Button.
How do I know if a brand is registered on Amazon?
For buyers, the way to tell whether the brand is registered or not is pretty simple. There is a sharp difference between the brands that are not registered and those that are. You can spot this difference in the enhanced brand content on the product listing pages.
Can I sell on Amazon without Brand Registry?
Yes, you can sell on Amazon without Brand Registry. Many businesses are operating on Amazon without registering their brand. Although, there is no reason why you shouldn't register seeing as how it offers numerous benefits to your amazon brand registration. With that said, there are plenty of businesses operating on Amazon without being on the Amazon seller brand registry and still performing among the top sellers, you can grow your multichannel online business with the right tools at your disposal.
How long does it take for Amazon seller brand registry to approve your account?
Provided that you have submitted everything as required along with the application for trademark registry the entire process for Amazon brand registry application should not take more than 2 weeks. If you have submitted everything that is required by Amazon in the first go then you will not need to wait long before you can have your brand approved by Amazon.
It'll also be useful to review all the eligibility criteria and all the requirements beforehand to make sure that you do not miss out on any of the details. This will simplify the process and speed up the approval process for you. For the majority of the businesses online it's a lot easier to secure affiliate programs with separate brands.
Do I need a Trademark for Amazon Brand Registration?
If you do not have a trademark then registering yourself on ABR will be a complete waste of your time. So yes, you do need to go through the Amazon trademark registration process to operate as an authorized seller and protect your intellectual property. Your Amazon Brand registration Application will however be accepted without the actual trademark.
How to list a Product on Amazon without ABR?
To list your product without the Amazon Brand Registration, you will need to take the more complex route and contact the Selling partner support. You will quote the code '5665' before you can explain that you require an exemption. Then you will be asked to attach pictures of the product and its packaging. This process might take up to 3 days.
Can you sell a private label without ABR?
Yes, you can sell your private label products on Amazon without registering for the ABR program. You will, however, need to make sure that you go through the entire process of verifying and exempting your product. This makes registering your brand seem like the more viable option and frankly, there's no reason not to.
Wrapping it up
The Online market for businesses is becoming more and more important by the day, Amazon is the pioneering brand that not just offers you the opportunity to register your business but also operates like any brick-and-mortar business on your street. The entire brand registration process is fairly simple and perhaps the only part that may be the most time-taking will be the trademark registration. For a business that is serious about establishing its brand and expanding its equity, ABR is not just a tool but a godsend!
Sellbery is an automated tool that will definitely give you a headstart and help you pave your way in the eCommerce world.
Start multichannel selling from different eCommerce platforms
Try Now



Also Popular on Sellbery
Amazon ASIN Number: What is It and How Do You Get It
Starting an Amazon trading career, you probably faced with such term as ASIN number. At first glance, it seems to be something confusing and difficult. In fact, if you are ready to distribute your merch to one of the most popular marketplaces, there is a big moment here. You must know the crucial pitfalls. ASIN code is one of them.