The Complete Guide to Amazon Competitor Analysis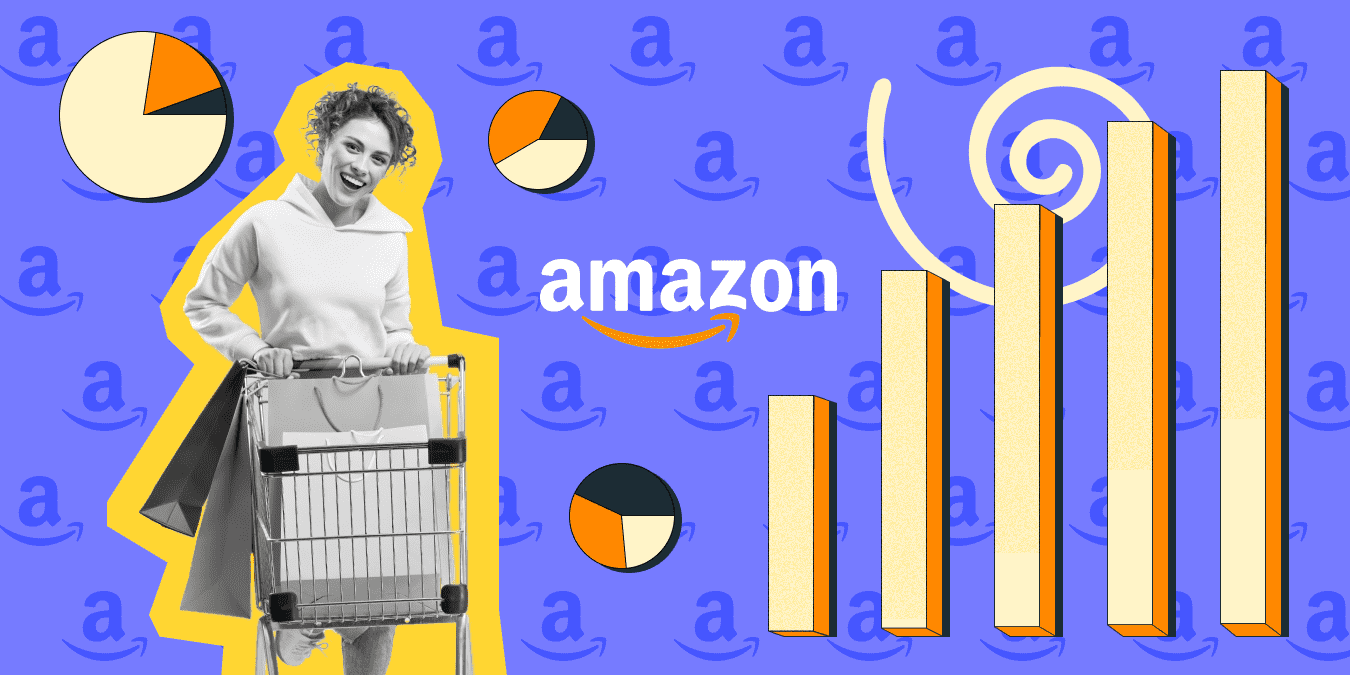 This guide will show you how to use Amazon competitor analysis to find and analyze the competition, so you can identify where you need to improve.
Amazon has established itself as a dominant player in the world of eCommerce. With over 9.5 million sellers and more than 300 million active customers worldwide, it has become the go-to destination for online shopping. However, the success of Amazon has also attracted competition from other players in the market. To stay ahead of the competition, it is essential for businesses to conduct a comprehensive Amazon competitor analysis.
In this guide, we will take a deep dive into the world of Amazon competitor analysis. We will explore the reasons why competitor analysis is crucial for businesses, the different tools and methods available for conducting a thorough analysis, and the key metrics and data points to consider when evaluating Amazon competitors.
Whether you are a small business owner looking to expand your market share, or a large corporation trying to stay ahead of the curve, this guide will provide you with the knowledge and tools you need to succeed in the competitive world of eCommerce. So, let's get started!
How to identify your competitors on Amazon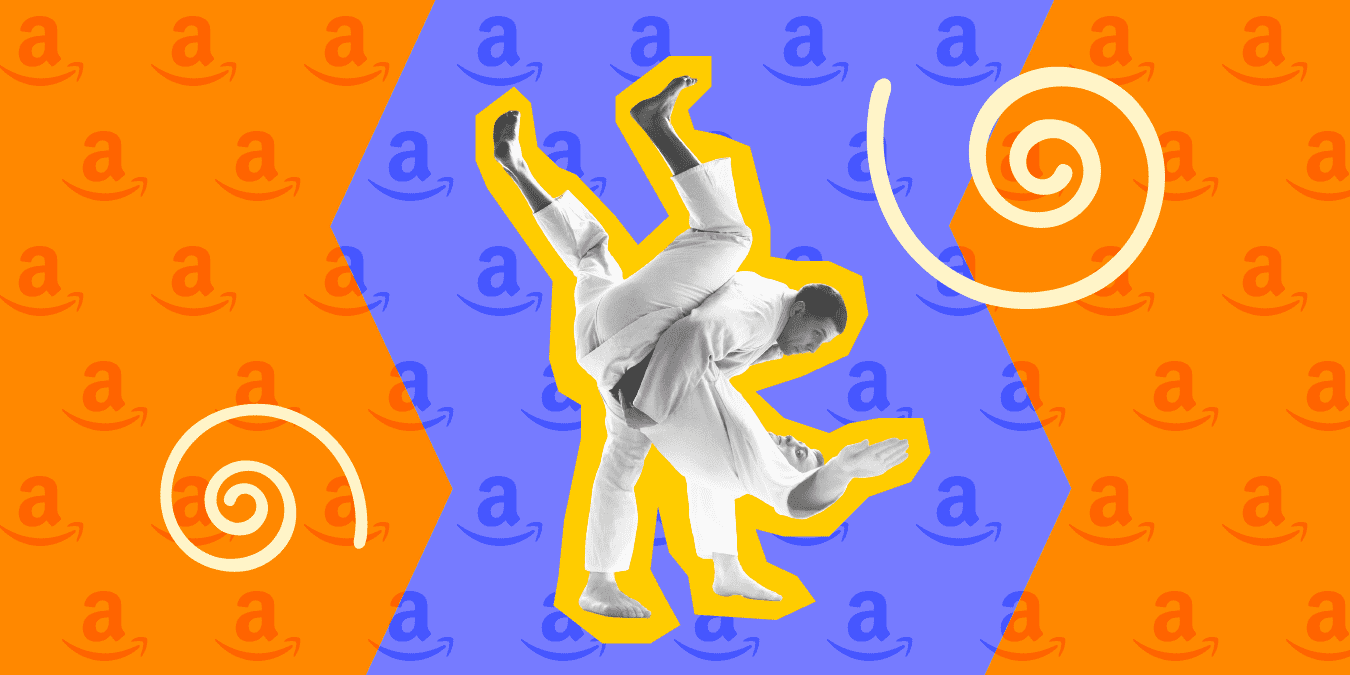 Before you start Amazon seller competitive analysis, it's crucial to identify your competitors. Without knowing who you are up against, it's impossible to prepare effectively. It's like a boxer entering the ring without knowing who their opponent is – it's essential information. Imagine going up against a formidable opponent like Mike Tyson without even realizing it.
To uncover your competition, you can start by conducting a product research on Amazon, it is a simple yet effective approach. Begin with a broad keyword to cast a wide net, and then take note of the top results that pop up. While the competition may be stiff for more general search terms, as you refine and niche down your search, you'll find that the number of direct competitors dwindles. These remaining competitors are the ones that deserve your attention and scrutiny in order to gain a deeper understanding of the market landscape.
So don't just aimlessly wander into the ring without studying your opponents first. By conducting thorough competitor research on Amazon, you'll be better equipped to deliver a winning strategy and come out on top.
How to perform Amazon competitor analysis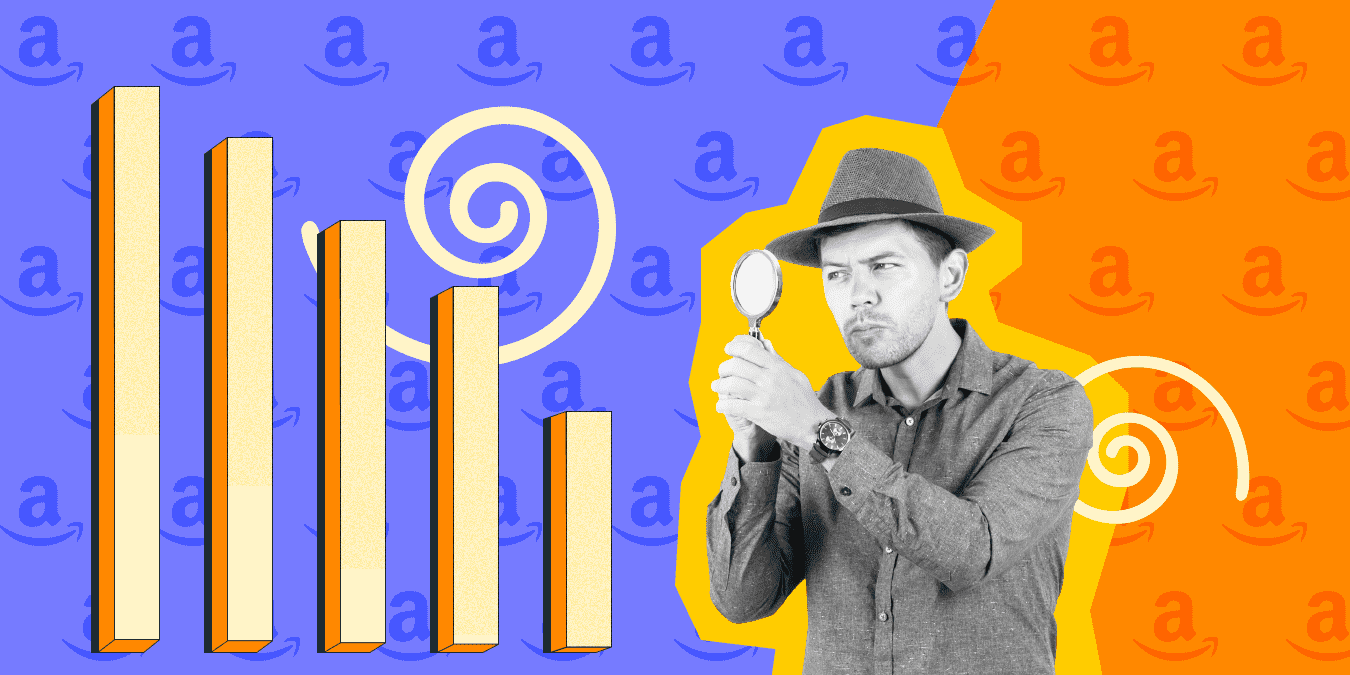 Once you've identified your Amazon competitors, the real work begins. It's time to put on your detective hat and delve deep into their practices to uncover their secrets to success. This includes examining their product listings, pricing strategies, marketing tactics, and fulfillment processes. By doing so, you can gain valuable insights into how they dominate search results and win over customers.
Think of it like a game of chess – you need to study your opponents' moves and anticipate their next moves to stay ahead of the game. By analyzing your competitors' practices, you can not only stay competitive but also identify opportunities to differentiate yourself and stand out in the crowded marketplace.
But don't just stop at product listings and pricing – take a holistic approach and examine how your competitors are marketing their products and fulfilling orders. This will give you a complete picture of their customer acquisition and retention strategies, and help you develop your own.
We've got you covered with a detailed guide to performing a thorough Amazon competitor analysis, which covers these steps and more. So, put on your detective hat and get ready to uncover the secrets to your competitors' success!
Bonus! If you're a nerd like myself and would love to learn How Amazon makes money.
Benefits of competitor analysis of Amazon
Although it may sound like a lot of work, Amazon competitor analysis might be the thing you need to flourish in the marketplace. It will help you unlock some of the hidden potentials in your business.  A thorough competitor analysis of Amazon can be the key to unlocking valuable insights into your market and your customers. By examining your competitors' sales data, product offerings, pricing strategies, and customer reviews, you can identify market trends and consumer behavior patterns, stay ahead of the competition, improve your own products and services, optimize your pricing strategies, enhance your marketing efforts, and make informed business decisions.
But the benefits go beyond just gaining a strategic advantage. A competitor analysis can also be an exciting opportunity to get inspired and creative. By studying the tactics and innovations of your competitors, you can discover new ideas for product features, marketing campaigns, and customer engagement strategies. You may even uncover untapped niches or market segments that you can capitalize on.
Ultimately, a competitor analysis of Amazon is not just a business strategy, but a mindset. It's about being curious, proactive, and open to learning from your surroundings. So whether you're a seasoned business owner or a budding entrepreneur, don't miss out on the exciting possibilities that a competitor analysis of Amazon can offer.

Sellbery – eCommerce AI is here now with Sellbery.
Let artificial intelligence lead your product littles, description, and tags to be SEO optimization for Amazon in 3 clicks.

GET YOUR LISTINGS OPTIMIZED!
Steps to Amazon seller competitor analysis
When it comes to dominating the Amazon marketplace, it's not enough to just list your products and wait for sales to roll in. To truly succeed, you need to understand your competition and find ways to differentiate yourself from them. This is where competitor analysis of Amazon comes into play.
Let's break down Amazon seller competitor analysis into steps and get a deeper understanding of how to perform each one of them.
Step 1: Identify Your Competitors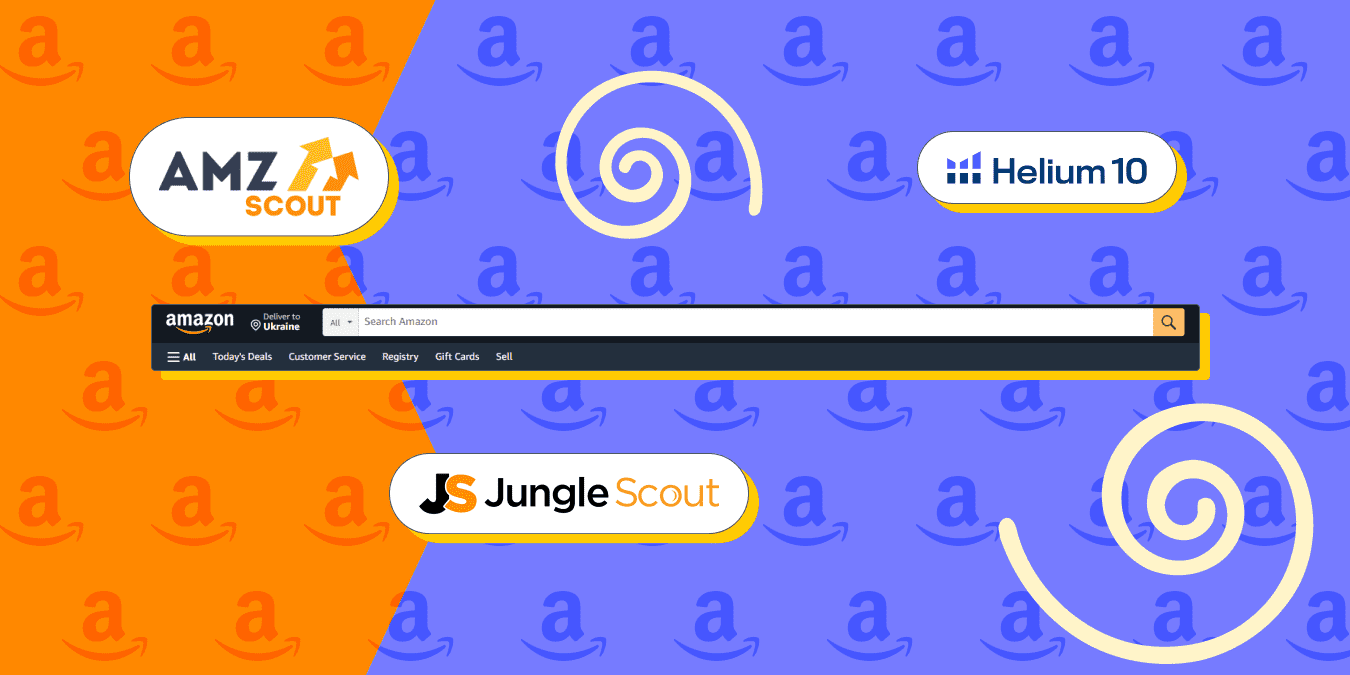 As we said before, Amazon competitor analysis should start by highlighting competitors first. You can start by searching for products similar to yours on Amazon and making note of the top-selling products and brands. To make the process easier you can also use tools like Jungle Scout, Helium 10, or AMZScout to help you identify your competitors.
Step 2: Analyze their product listings
Once you've identified your competitors, you'll want to analyze their product listings. Take note of the format and wording of  titles, descriptions and bullet points. Additionally, you should look at the quality of the product images. This will help you understand why their product listings  are performing better than yours and so use it to identify areas where you can improve. Another way to boost your listings is Sellbery, an inventory management tool that can automate your product listings. It empowers you with AI-generated product titles, description, and tags which are also SEO optimized so you can upload your listings with just a few clicks.
Product title: It all starts with the title. Your product title serves a dual purpose as it communicates the product to customers and aids search engines in categorizing it correctly. When crafting your title, it's essential to analyze your top competitors' titles for inspiration and identify effective keyword phrases. Additionally, consider whether there is any important information missing from your competitors' titles that you can include in yours to better inform customers from the start. By optimizing your product title, you can improve your chances of standing out in search results and attracting more customers to your product.
Product description: When it comes to creating a product description for your Amazon listing, it's essential to analyze your competitors' descriptions to identify the additional information they are including and the way they are presenting it. Consider whether this information adds value to their listings and helps customers understand the product better. You should be asking yourself, Are your competitors providing additional product details that you may have overlooked? How are they structuring their description to make it easy for customers to read and understand? Are they highlighting product benefits that you may not have emphasized?
By analyzing your Amazon competitors' descriptions, you can identify ways to improve your own description and ensure that it provides customers with all the information they need to make an informed purchase decision. Remember to only focus on descriptions that are clear, concise, and easy to read while highlighting the product's key features and benefits.
Images: Images are a crucial element of your Amazon listing, and possibly the most important one. So naturally, they are an important element in Amazon seller competitive analysis. Since customers cannot physically interact with your product, your images must effectively showcase its functionality and quality. It is essential to upload high-quality images that accurately represent the product in real life. For instance, if you're selling a torch light, including a picture of it turned on and demonstrating its effectiveness may be more impactful than a simple image. By providing clear and detailed images, you can help customers visualize the product and make informed purchasing decisions.
Take a look at your Amazon competitors and analyze the images they are posting. You can make points of things they are doing better than you or of things missing in your product images.


Tired of spending hours creating product images? Sellbery AI can generate high quality product images for you based on your product description, saving you time and effort.
Discover how our AI can revolutionize your eCommerce Business. TRY IT OUT TODAY!

Bullet points: Bullet points are another important element in your Amazon seller competitor analysis as they highlight key features of the product and showcase how the product stands out from the others. So when you're conducting Amazon competitor analysis make notes of the feature they highlight and what tone they are using to highlight the information. Then compare them with yours to check if there's any information you are missing out when listing your product bullet points.
Keep in mind to always double check Amazon bullet points guidelines before you make any changes.
Step 3: Competitive analysis of Amazon target keywords
During the Amazon competitor analysis, It's important to remember that other sellers are also optimizing their Amazon listings with target keywords to boost their visibility on the marketplace. Therefore, it's crucial to carefully analyze their listings to identify search terms they may be using that you are not.
While you can do this manually, using a keyword research tool can significantly streamline the process. A keyword research tool can help you identify which keywords your competitors are targeting, which ones are most effective, and where there may be gaps in your own keyword strategy.
By conducting thorough keyword research and analyzing your competitors' listings, you can improve your own listing and ensure that you are effectively targeting the keywords that your customers are searching for. This will help to improve your product's visibility on Amazon and increase your chances of making more sales.
Step 4: Analyze Their Pricing Strategy
The next in Amazon seller competitor analysis is figuring out your peers pricing strategy. Pricing is a critical factor in the success of any eCommerce business especially if you're an Amazon retail arbitrage seller. The profit margins can be very thin and you don't want your competitors to under sell you. This is where Amazon competitor analysis can help you have a deeper understanding of their pricing strategy. You can start with analyzing their prices for similar products, and then move on to any discounts or promotions they offer.
Manually analyzing your competitors' pricing history can be time-consuming and tedious. Instead, consider using helpful tools such as CamelCamelCamel, Keepa, or Pricepulse to streamline the process.
These tools can help you monitor your competitors' pricing history and provide insights into how their prices have fluctuated over time. By analyzing this data, you can identify trends and make informed decisions about when to adjust your own pricing strategy.
Additionally, using these tools can help you stay competitive in real-time by allowing you to adjust your pricing strategy quickly and efficiently. This can be particularly important in a dynamic and competitive marketplace like Amazon, where pricing can play a significant role in driving sales.
Step 5: Amazon seller competitive analysis of marketing strategy
Marketing can make or break your online business, you don't want to invest money on ads that don't convert into sales. This is specifically important for Amazon dropshipping business where your entire focus is on customer acquisition. So how can competitor analysis of Amazon can assist you? For starters you can see what channels they're using to reach their customers, what ads campaigns they're using, and which targeted keywords they are using in those ads.
Here, you really understand the value of research tools. Since they allow you track click-through rates (CTR) and conversion rates for your competitors ad campaigns, which otherwise is impossible to do. This information can help you identify which strategies are most effective and where you may be able to improve your own campaigns.
Step 6: Analyze Their Customer Reviews
There is no better way to get insights into your competitors' business than hearing directly from their customers. So consider investing some time and effort to browse through their customer reviews, I can assure you it's going to be worth the effort. You will be able to see why customers like or dislike their products, what issues they have experienced, and how the competitors have addressed those issues.
Additionally, you can use this information to improve your own product offerings and address any issues that your competitors may be neglecting. For example, if your competitors are not offering free shipping options, you can use this as a competitive advantage and offer discounted shipping to attract more customers.
By leveraging competitive analysis of Amazon and analyzing customer reviews, you can gain a better understanding of your competitors' strengths and weaknesses, and use that knowledge to improve your own business and gain a competitive edge.
Step 7: Competitive analysis of Amazon monthly sales
The last step in your Amazon competitor analysis is religiously monitoring their monthly sales. You might be wondering how looking at monthly sales of other sellers are going to benefit you? Well when it comes to selling products on Amazon, keeping an eye on your competitor's monthly sales will not only help you stay ahead of them, but it will also tell you what the best products to sell on Amazon are. You can gain valuable insights such as the demand of similar products you're offering as well as the profitability of those products.
This is also a kind of Amazon industry analysis that is crucial when you want to introduce new products to sell and how to position them in the market. It will tell you how the marketplace responded to new products offered by your competitors. Therefore improving your chances of launching a successful product that customers actually want to buy.
We have listed a few tools below which you can use to easily monitor the average sales, revenue. This means you can stay on top of market trends and make data-driven decisions that give your Amazon business a competitive edge.
How to create Amazon higher competitors report
After conducting a thorough analysis of your competitors, you'll have a wealth of information at your fingertips. But don't let that data overwhelm you – instead, use it to your advantage and create Amazon higher competitor reports. Here are a few ideas how to go about it:
First, use spreadsheets to save all the information you've gathered. Now using data like product names and sales volume you can identify gaps in the market. What products are your competitors not offering? Can you create or source these products yourself? You can take this further and make Amazon competition charts for each product. Amazon higher competitors' reports such as these will help you meet customer needs that aren't currently being fulfilled, you'll be able to carve out a unique position in the marketplace and attract customers who are looking for something new.
One of the biggest challenges you can face as a seller is finding the ideal selling price. It can be a tricky balancing act – you don't want to price yourself out of the market, but you also don't want to sell your products for less than they're worth. To overcome this,  you can draw an Amazon competition chart from the data you've collected. This will provide better understanding how your competitors price their products and you'll be able to find a sweet spot that maximizes your profits while remaining attractive to customers.
Map all the keywords terms in your Amazon higher competitor report. Next, you can sort them based on the search volume, this will give you valuable insights into the keywords and advertising methods that are most effective in your market. By optimizing your keyword strategy and using the right advertising tools, you'll be able to reach more potential customers and increase your sales.
Finally, consider creating Amazon competition charts from ad campaigns data which will allow you to perform cost benefit analysis on individual campaigns. You can avoid the mistakes your competitors have made and use the information you've gathered to efficiently market your products. With such Amazon high competitor reports that offer visual representation of data you'll be able to cut down your expenditures and grow your business beyond the limits of the marketplace.
So, there you have it – four actionable ways to create Amazon higher competitor reports to boost your sales and grow your business. With the right tools and a willingness to learn from your competitors, you can stand out in the Amazon competitive environment and build a successful online business.

Got a large product listing stock?
Sellbery AI can help.
Sellbery AI allows just in a few clicks to bulk edit your product listings.

Conquer Amazon today!
Top tools used to perform Amazon competitor research
Do you want to know the secret to staying ahead of your competitors on Amazon? Well, it all comes down to research! But don't worry, you don't have to spend hours scrolling through endless product pages or analyzing sales data yourself. Given Amazon's competitive environment, there are tools out there that can do the heavy lifting for you.
Let's take a look at some of the top tools that savvy Amazon sellers use to gain a competitive edge.
Jungle Scout
First up, we have Jungle Scout, a powerful product research tool that lets you track product trends, analyze keyword data, and keep an eye on your competition's sales and pricing strategies.
Sellbery
Sellbery isn't your traditional Amazon competitor analysis tool but it offers all the key features you need to gain a competitive edge on the marketplace. Let's start with Sellbery's AI technology that takes your product listings to the next with machine learning. You can say goodbye to the time consuming research process and simply optimize your product listings within a few clicks.  You can create compelling product titles and descriptions that are optimized for SEO, driving more traffic to your store and increasing your chance of making a sale. On top of that it enables you to sell other eCommerce platforms alongside Amazon all from one place.
Helium 10
Next on the list is Helium 10, an all-in-one Amazon industry analysis tool that can help you find profitable products and optimize your listings. With features for product research, keyword research, as well as Amazon competitor analysis, Helium 10 is a must-have tool for any serious Amazon seller.
AMZscout
AMZScout is a well rounded Amazon industry analysis tool that offers a range of features for product research, keyword analysis, and competitor tracking. Use AMZScout to keep an eye on your competition's inventory levels, pricing strategies, and sales data.
Keepa
Keepa is a nifty Amazon price tracker that lets you monitor pricing trends and historical data for any product on Amazon. By analyzing your competition's pricing strategies, you can make informed pricing decisions for your own products and stay ahead of the game.
SellerApp
SellerApp is an analytics tool that provides insights into your own sales data and your competitors. With SellerApp, you can track your competition's sales, pricing, and reviews, and use that information to optimize your own product listings.
Viral Launch
Viral Launch is another suite of Amazon seller tools that includes features for product research, keyword analysis, and competitor tracking. Use Viral Launch to monitor your competition's sales and pricing data and gain insights into their product strategies.
Unicorn Smasher
Last but not least, we have Unicorn Smasher, a free Amazon product research tool that provides data on sales estimates, pricing, and product reviews. Use Unicorn Smasher to research your competition's products and make informed decisions about your own product strategy.
So, there you have it! These top 7 tools are the secret weapons for successful Amazon sellers competitor analysis. By utilizing these tools, you can empower yourself with the knowledge you need to stay ahead of the game and outsmart your competition.
Conclusion
In today's highly competitive landscape, conducting a comprehensive Amazon competitor analysis is essential for businesses looking to stay ahead of the curve. By understanding the strengths and weaknesses of your competitors, you can identify opportunities for growth and improvement within your own business.
Through this guide, we have explored the different tools and methods available for conducting an Amazon competitor analysis, as well as the key metrics and data points to consider when evaluating your competitors. By leveraging these tools and metrics, you can gain valuable insights into the market, identify emerging trends, and make informed decisions about your business strategy.
Remember that conducting an Amazon competition analysis is not a one-time event, but an ongoing process. The eCommerce landscape is constantly evolving, and staying ahead of the competition requires continuous effort. With Sellbery you can stay ahead of the curve, its AI backed SEO optimization will enable you to keep up with marketplace trends. Furthermore, its multichannel selling capabilities will boost your reach and take your business to other platforms.
By putting the knowledge and tools provided in this guide into practice, you can develop a robust competitive strategy that will help you join the ranks of Amazon top sellers.

Unlock the Power of Multichannel Listing with Sellbery Ai's New Feature.
Create customer-centric search based on AI SEO since now language models allow you to optimize the titles for your products, which will help buyers find you faster and rank on marketplaces higher.

Try Sellbery AI magic!


Also Popular on Sellbery
The Common Misconception of Amazon Repricer Among Amazon Sellers
If you have just started selling on Amazon, you may have already heard of Amazon Repricer, and many of its success stories helping sellers to win the buy box on the Amazon marketplace. An Amazon repricer can benefit your business but there are lots of new sellers who are more or less afraid to utilize automated repricing software in line with their overall business strategy.