How to get ungated on Amazon: A complete guide for Sellers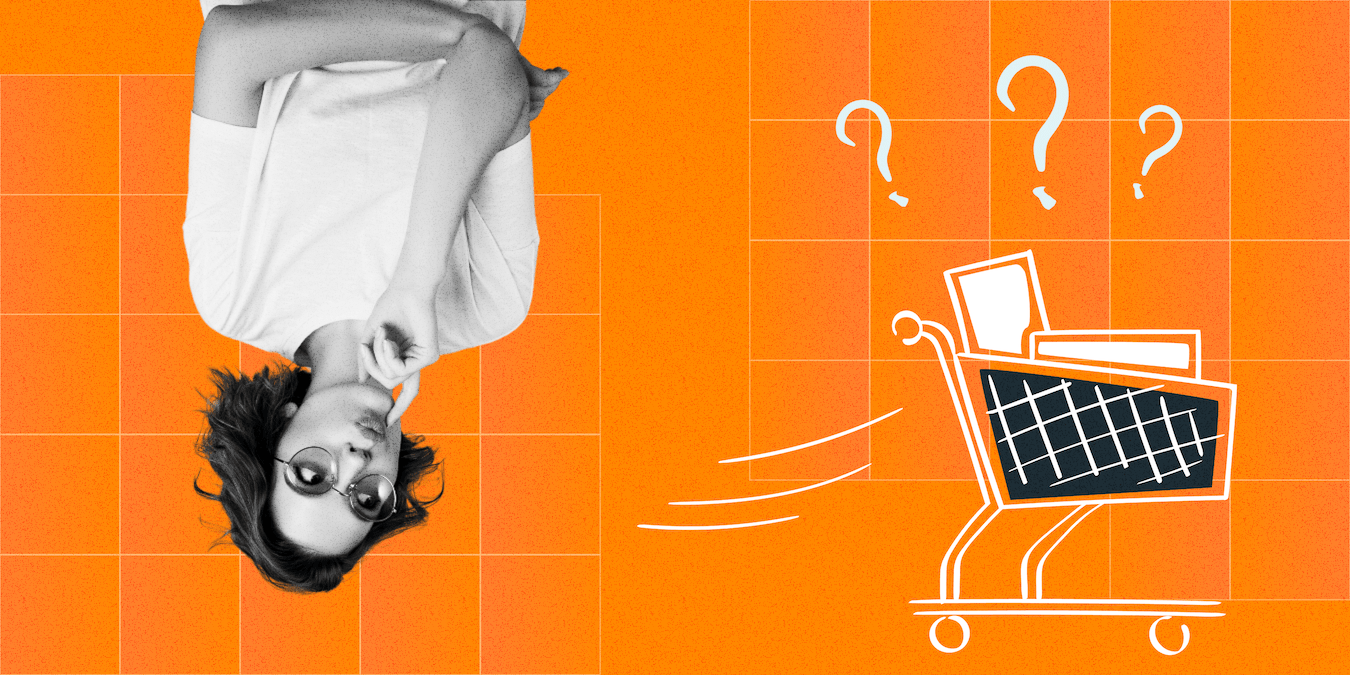 A complete guide for beginners that explains what being gated means and how to get ungated on Amazon
Are you a seller and the question of how to get ungated on Amazon has you stumped? Don't worry you're not alone. The fact is, in the early days of eCommerce you could sell anything online without any constraints. We've come a long way, now online shopping platforms including Amazon have certain restrictions in place to protect buyers and sellers both.
Whether you're a new seller or an established one trying to sell in a new category, this guild will explain what getting gated means and how to get ungated on Amazon. So let's get started.
Learn how you can automate your product listings on Amazon and other eCommerce platforms with Sellbery
Learn now
What is ungated on Amazon?
Amazon is a reputable marketplace with certain selling policies, for example, Amazon brand registration regulations. Such guidelines are in place to make the marketplace scam free for customers and brands. Over the years, sellers have established their own jargon and slang. The term "gated" refers to certain criteria that need to be filled in before having access to sell in the specific category. So, "ungated" amazon meaning is that you have successfully obtained permission to sell in one of those categories.
Many sellers avoid the Amazon ungating procedure because they anticipate it will take too much time and effort on their part. But in reality, the procedure is really simple, but you will occasionally come across ones that need more effort. One of the advantages of becoming ungated on Amazon is you can target new markets and increase the likelihood of making more sales. Furthermore, you will face less competition than you would in non-restricted categories.
Therefore, if you locate a product that you'd want to sell but it falls under a category that Amazon restricts, you shouldn't immediately dismiss the opportunity. Look at the steps you've to take to get ungated on Amazon provided below. Then decide whether or not it's worthwhile for you. It's conceivable that the steps will not be as difficult as you anticipate.
How to get ungated on Amazon?
The fact is there is no universal method for obtaining Amazon ungated access. Each category has its own unique requirements and procedures. Having said that, there are certain commonalities that can be utilized during the Amazon ungate application process.
1. Register as Amazon Seller Account
The first thing you need to do in order to get ungated on Amazon is to sign up for an Amazon Seller Account. Amazon has established itself as a trusted marketplace, it expects its sellers to stay professional while engaging in their business activities on the platform. Therefore, if you do not already have one, you should sign up for a professional seller account as soon as possible. Furthermore, as a professional seller on Amazon, you have the ability to offer both restricted and unrestricted items. A professional selling account on Amazon is offered for a monthly fee of $39.99.
2. Evaluating the status of your Amazon account
The marketplace is highly competitive with around two million active sellers. You should focus on improving sales performance. The chances of you getting ungated on Amazon increase drastically if your Amazon seller account is in good standing. This is why it is essential to maintain some sort of performance log. In the "seller central account," you can immediately get a comprehensive picture of your selling account in terms of customer feedback and product quality.
3. Follow the Category Guidelines
As we mentioned earlier, there are distinct criteria for each category that must be followed to get ungated on Amazon. For instance, for the fine arts category, there is a three-year minimum selling experience requirement in addition to a legitimate website displaying your work.
4. Find a reliable wholesaler.
Your Amazon shop will only expand so far if you can't keep up with rising customer expectations. The availability of a trustworthy provider who regularly stocks the necessary goods is essential for keeping up with the demand and gaining positive feedback from your customers, especially as an Amazon retail arbitrage. Because of this, it is imperative that you source the limited-category items from a reliable supplier.
5. Provide original invoices
Amazon is a professional platform that takes documentation seriously. So when you apply to get ungated on Amazon make sure you provide all the information as accurately as possible. For good practices, always scan your invoices and keep the original separate. If your seller's name is missing from them, add it before submitting. Additionally, you should also include UPC, ASIN, model number for each product on the invoices.
6. Request approval
Finally, after you've made sure that everything is fine, you may ask for approval. However, there are protocols you must follow in order to get the necessary approvals.
To access the inventory, choose it from the drop-down menu.
Just hit the "Add Item" button.
Look for the items you plan on selling.
Go to "Listing Restrictions Apply"
Just hit the "Request Approval" button to submit your application.
To further speed up the Amazon category ungating process, you can apply during regular US business hours. Additionally, try to get back to the Amazon support personnel as soon as possible and provide them with extra details that have been requested.
Did you know you can manage your inventory and grow your online eCommerce with Sellbery multi channel product listings
Find out more
Ungated Amazon categories
The good news is that you can skip Amazon's approval procedure and start selling in one of the many lucrative ungated categories. Books, toys, food, and home and kitchen items are just a few of the many popular product categories that are ungated on Amazon and hence available to any registered seller. As a matter of fact, out of the 33 main selling categories, 13 of them are Amazon ungated categories. On top of that, ten more aren't gated per se, but you will probably need approval for certain items or sub-categories.
You can look at the best products on Amazon and see which ungated products let you up and running right away. Furthermore, your success as an Amazon ungated seller might affect your chances of being accepted to sell gated categories in the future. Here are some of the Amazon ungated categories:
Amazon Device Accessories
Automotive & Powersports
Beauty
Books (Non-Collectibles)
Camera & Photo
Cell Phones & Accessories
Home & Garden
Industrial & Scientific
Major Appliances
Musical Instruments
Sports
Tools & Home Improvement
How long does it take to get ungated on Amazon?
There is no predetermined period of time during which one can become ungated. It is predicated upon how quickly Amazon reviews your application. Getting ungated in certain categories might only take a few days while some might take a few weeks' time.
Summing Up
Amazon is the go-to shopping place for 310 million buyers worldwide, as a seller, you should target as many of them by offering different products. Your ultimate goals should be to increase your sales by reducing the level of competition. You'll need to get ungated on Amazon in order to achieve this, which is possible if you put in the time and effort. Furthermore, you can tap into Amazon FBA ungated categories to jump ahead of your competition.
As you know by now, Amazon isn't trying to hurt its sellers by imposing limits. The company's long-standing practice of setting up these gates across a variety of categories is grounded on valid concerns to protect businesses and customers.
If you want to be successful on Amazon, you need to take the risks that your competitors are afraid to take. If you follow the easy procedures outlined above to ungate Amazon categories, you will soon be a thriving Amazon seller in one of the restricted categories. Add Sellbery to the mix, and you'll be well on your way to success.


Also Popular on Sellbery
The Common Misconception of Amazon Repricer Among Amazon Sellers
If you have just started selling on Amazon, you may have already heard of Amazon Repricer, and many of its success stories helping sellers to win the buy box on the Amazon marketplace. An Amazon repricer can benefit your business but there are lots of new sellers who are more or less afraid to utilize automated repricing software in line with their overall business strategy.