The Secret behind How Amazon Makes Money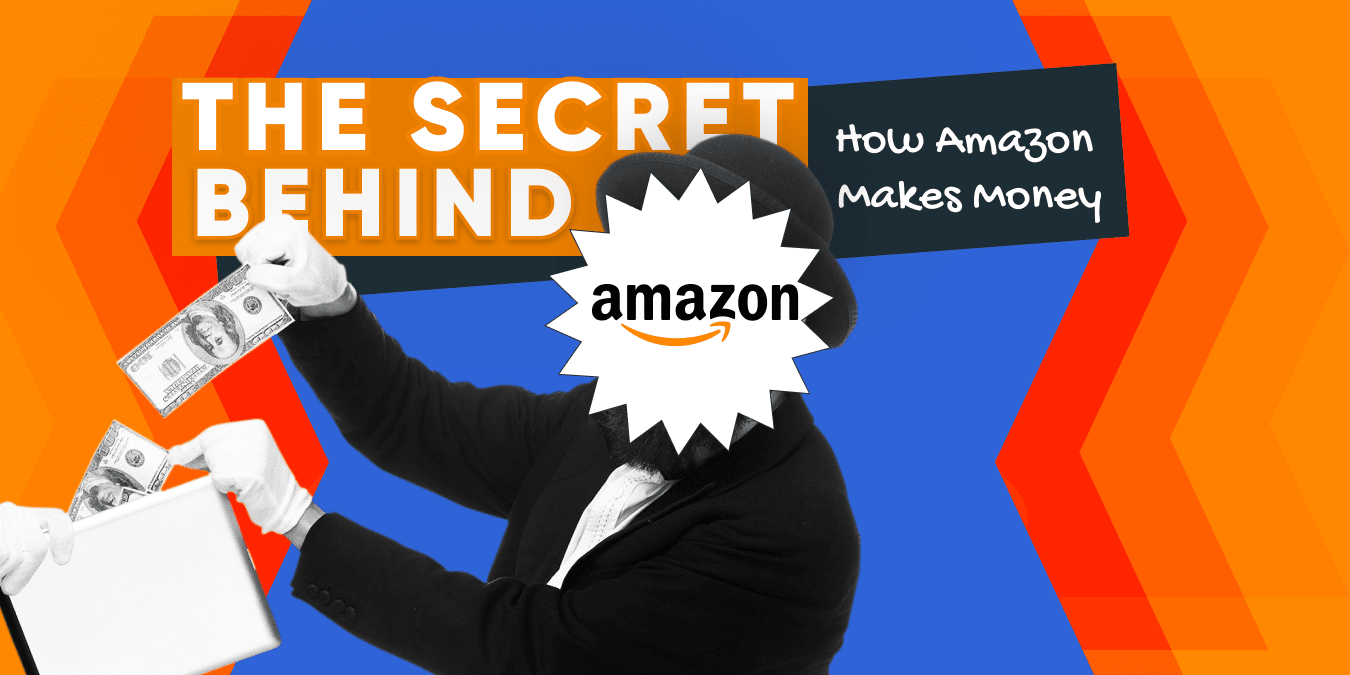 How Amazon makes money: The net sales, secret facts, and revenue composition of the top company in the world
Without question, Amazon is the leader in the eCommerce game, and it's not hard to see why — even the most frugal consumers can find themselves caught up in the Amazon vortex of incredible deals, quality customer service, and easy returns.
And there's no surprise: according to their official company bio, Amazon has become Earth's most customer-centric company where customers can find and discover anything they might want to buy online. This mission sounds ambitious, but does it bring real profits? We'll answer how Amazon makes money — and how much — here. Stay tuned!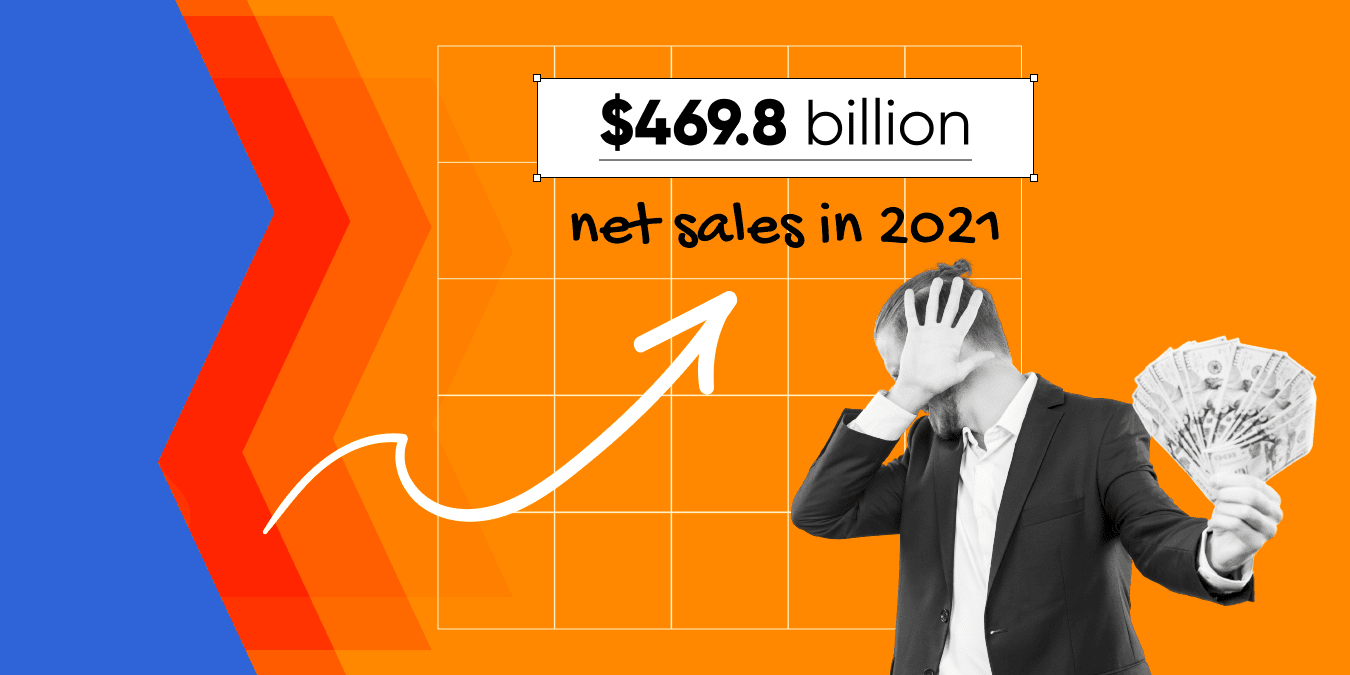 How Does Amazon Make Money through Retail?
Amazon is a retailer, so the first answer that may come to your mind once you're asked "How does Amazon make money?" will be, "Through retail."
And it's partially true.
To enable surpassing Walmart as America's largest retailer by total sales in 2019, most of Amazon's revenue came from third-party sellers. Their impact is still huge for Amazon: third-party sellers have allowed the company to compete with traditional retailers on convenience and selection while also providing a platform for entrepreneurs looking to get their brands out there and make some cash. In return, businesses receive a convenient platform for dealing with inventory and shipping.
That's a win-win situation for both sides: and the fact that Amazon still remains a leader and has increased its net sales by 22% in 2021 and reached $469.8 billion is illustrative.
If you're a newbie to financing, this explanation is for you: net sales are just the primary number to calculate the gross profit. It shows how Amazon makes money from sales but doesn't show how much money it really has.
Looking for an easy start with the Amazon platform as a seller? Check out our Amazon management tool
Try Now

Today, Amazon's business model includes several channels: the retail sales from Amazon Store come along with Amazon Prime subscriptions, Alexa support, book publishing service, Kindle bookshelf, music, and video production, and revenue from over 40 subsidiaries (Audible, AWS, Amazon Robotics, Twitch, Zappos, etc.).
Let's check how Amazon makes money there.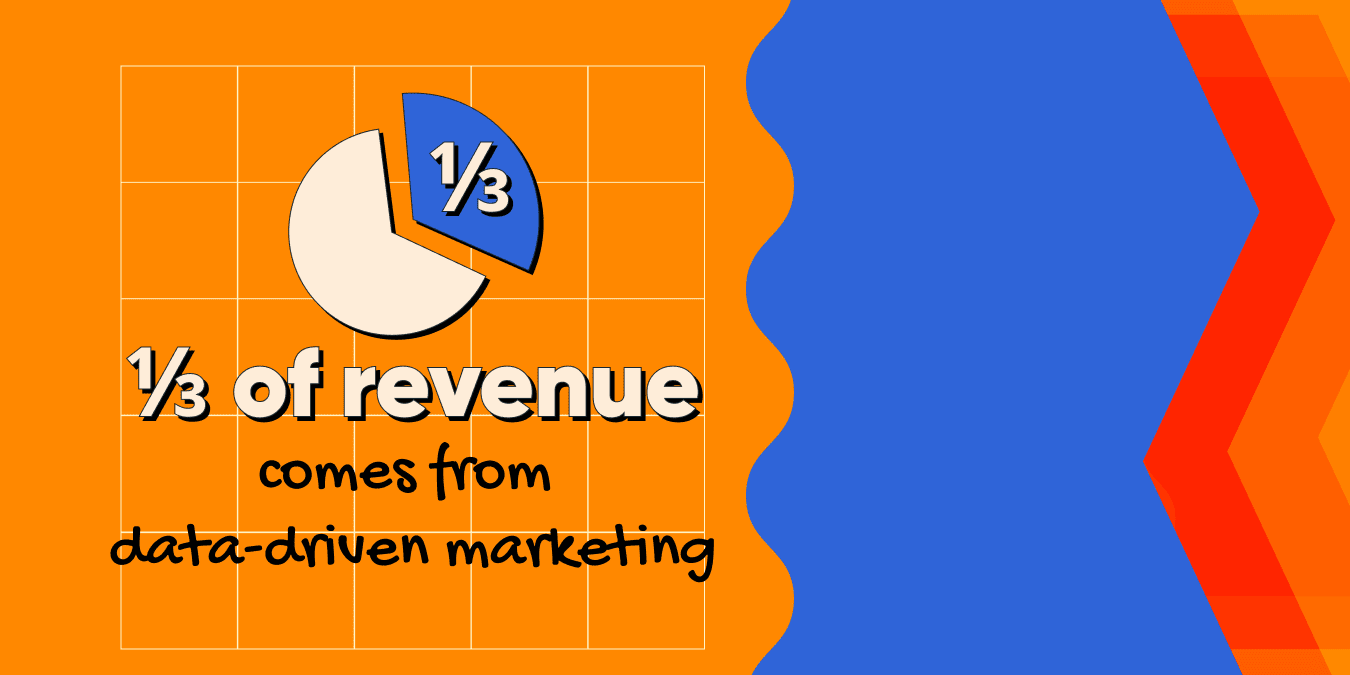 How Much Money Does Amazon Make a Year through Marketing and Subscription Services?
Marketing activities and subscription policies were designed as a powerful tool for maintaining clients. In our case, they help keep them interested in spending more on Amazon services.
And this is how Amazon makes money on them — and forecasts its profits to make this money work further.
Amazon invests a lot in understanding behavioral patterns and pleasing its customers: about 35% of Amazon's revenue comes from its recommendation engine.
The exact marketing tools that help Amazon make money (and can surely help you too!):
On-site recommendations: Customers can see lists titled "Recommended for You," "Frequently Bought Together," "You Recently Viewed Items," "Customers Who Bought This Item Also Bought" and "Related to Items You've Viewed" (the list inspired by your browsing history),
Upgrades to your previous purchase: You can check options like "There Is a Newer Version of This Item" and "Recommended for You Based on a Previous Purchase."
Off-site recommendations: Email marketing from Amazon with topics like "This Week's Best Selling Apple Models," "Buy a Package," "Best Sellers Across Your Product Category" etc.
It's hard to calculate the exact numbers from such activities for Amazon Store, but just check these stats from Statista: Amazon Prime, the greatest subscription service from Amazon, has 200 million members worldwide, with 112 million US members who spend $1,400 on average there.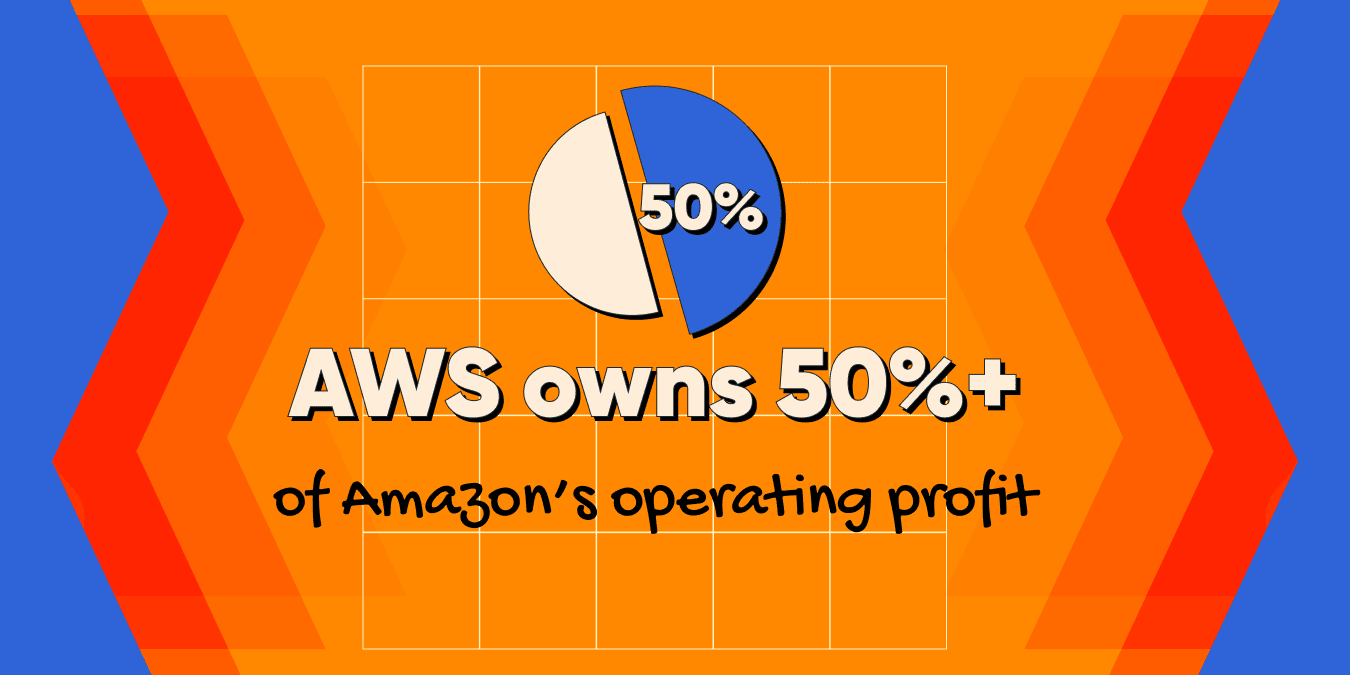 AWS Cloud Services or How Does Amazon Make Most of Its Money
AWS is the most promising subsidiary for Amazon, generating more than half of Amazon's operating profit annually since 2014.
But how does Amazon make money from it? In essence, AWS provides cloud services to other companies so they can avoid hardware costs and scale up their existing IT operations without being overwhelmed by technical details or large up-front investments in infrastructure.
And what makes it so successful? Thanks to its quality and range of services offered, AWS has become a major player in cloud computing, which is essentially renting computer power and data storage over a network. Because of its low overhead costs, AWS can offer services at much lower prices than its competitors—and as more companies move their IT operations to cloud services, AWS's revenue will continue to grow.
This growth comes from two main sources: new customers and increased usage by existing customers. The first source of growth is relatively straightforward: As Amazon continues to promote AWS within its own ecosystem, more companies within that ecosystem will begin using AWS for their IT needs. The second source requires a bit more explanation.
As we mentioned earlier, when a company uses an outside service like AWS instead of building out its own infrastructure, it typically reduces costs significantly while also increasing flexibility and scalability. So while switching to AWS doesn't necessarily make money directly for Amazon, it often allows those businesses to spend less on other resources like software licenses or website hosting (in some cases saving them thousands or even millions of dollars). Those savings are then likely reinvested into other business-related activities — which may include purchasing additional products or services from Amazon.
The scheme may sound complicated, but the result is clear: it offers enough value for customers who either save money on AWS instead of building out their own infrastructure or prefer to pay premium prices to Amazon to overcome their competitors.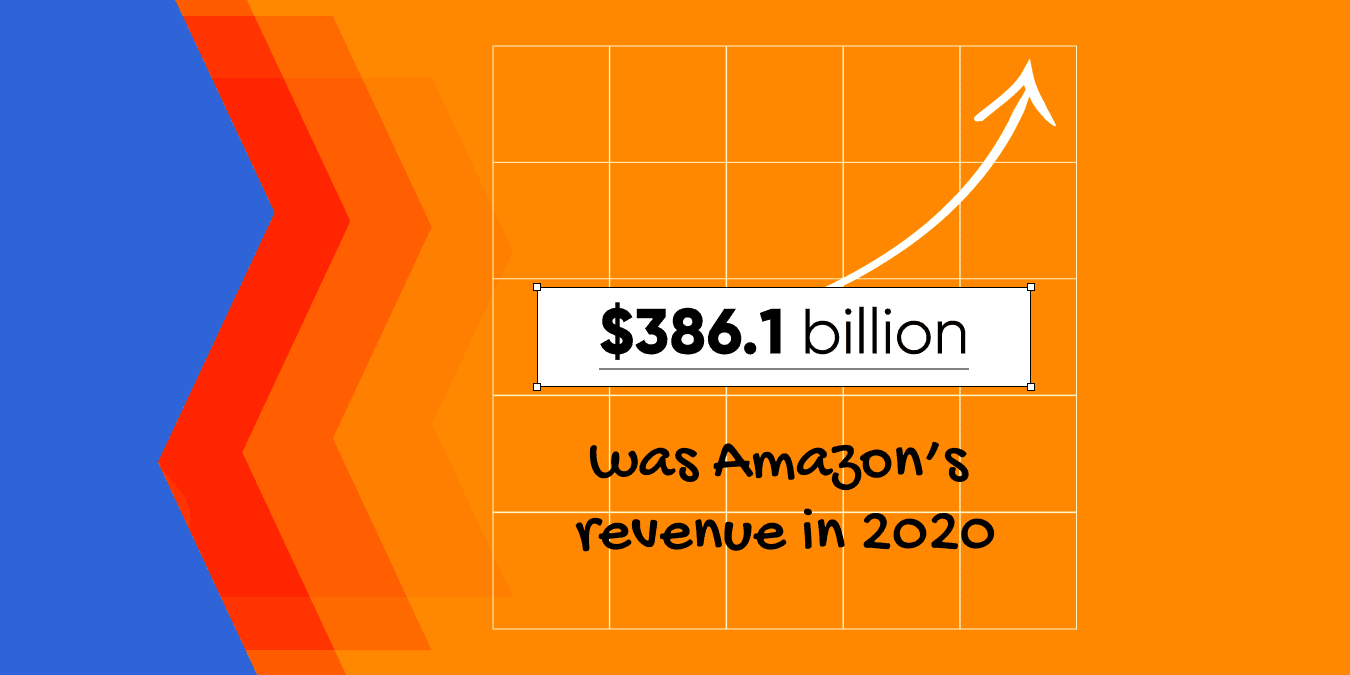 The Secret Ingredient: Amazon Culture
It doesn't sound obvious, but the Amazon culture is the main tool for how Amazon makes money.
Jeff Bezos is a legendary man, and he's known for establishing and running Amazon as a company that is constantly innovating and adapting. And this mission is supported by the corporate culture, known for its 4 core values:
Customer obsession,
Long-term thinking,
Eagerness to invest,
Taking pride in operational excellence.
Amazon culture was created to help people be more productive and turn the company into a great place to work with opportunities for growth in every area of their life. How does it relate to profits? Easy — the main reason behind how much money does Amazon make is that they make people passionate about their job and willing to always do their best to provide great service to customers.
Amazon provides opportunities or people to grow in their careers and become successful entrepreneurs. You don't need to work for them forever if you want to be your own boss, but this  does help a lot because of how much money Amazon makes. Also, Amazon helps people gain new skills, learn new techniques, and partici[ate in different programs of their interest.
Thanks to such people working for Amazon, it's not just any other retail store where you can buy things online or offline; it's an experience! In the end, that's why we love shopping on Amazon so much.
So, Should I Invest in Amazon Right Now?
It's your decision, of course — but we can recommend considering Amazon seriously for smart investing. That's the company that already shows incredible numbers. And what's more important for the future, it nurtures the culture that ensures each new corporate move will be successful and enjoyable for billions of customers worldwide.
Of course, it's hard for everyone to become an Amazon investor — we don't have as much money as Amazon makes per year. But you can start by using Amazon as your platform for sales or learn how to become an Amazon affiliate. For this, you can try our Amazon listing management tool — it makes working with this platform easier than ever.
And who knows, maybe one day you'll become an Amazon competitor with its help.
Start making money with Amazon today!
Start Now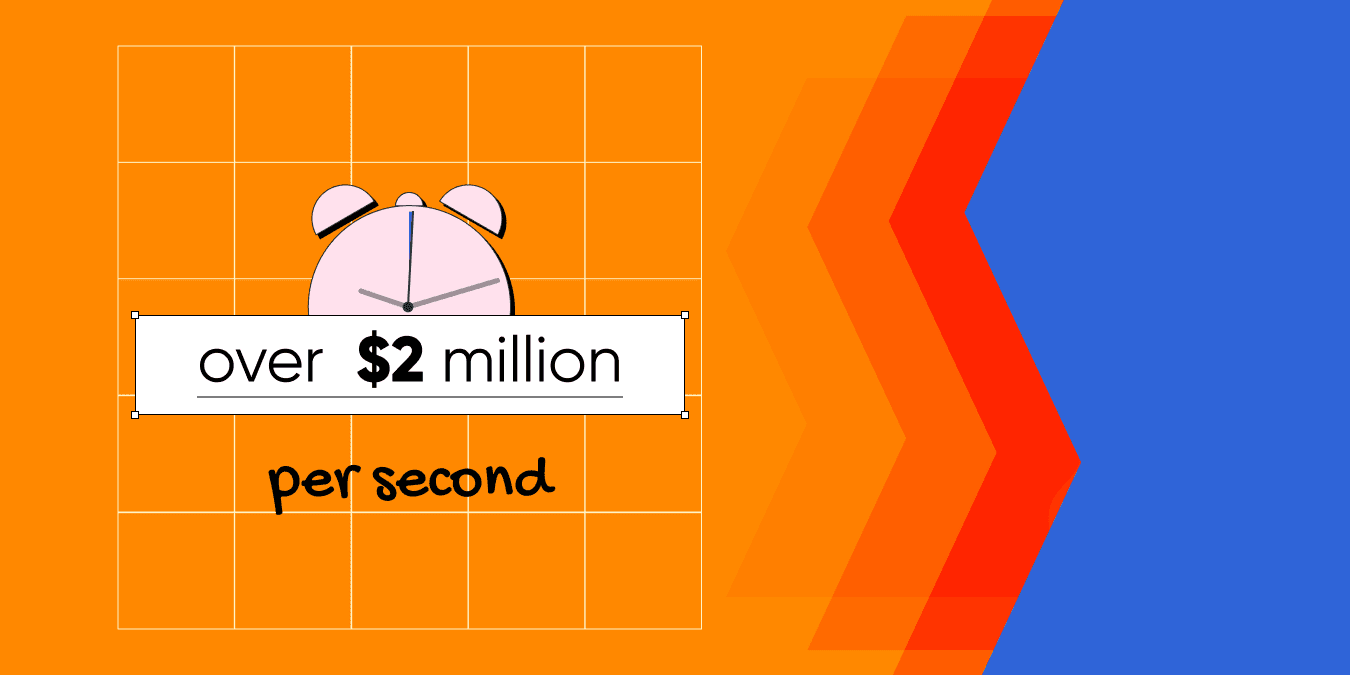 Bonus Question: How Much Money Does Amazon Make a Day?
Days are different, and so are profits. But thanks to the numbers we've found, we can predict an average day at Amazon in terms of US dollars.
If the net income for Amazon in 2021 was $33,364 million (according to the official statement Investopedia cites), then
$91,408 million is how much money does Amazon make a day,
$63,4 million is how much money does Amazon make a minute, and
$2,6 million is how much money does Amazon make a second.
And how much does your second worth?
P.S. If you want to check more information on how Amazon makes money, you can always check its 10-K form filled out for the U.S. government. It's open information updated annually and contains all the numbers you need.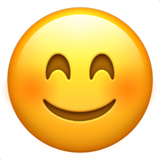 Also Popular on Sellbery
Amazon Bans HTML Tags for Product Page Details
It is announced by Amazon that they will no longer parse, support and display HTML tags on product detail pages. In other words, there will be no more Amazon product descriptions in HTML.