How to become an Amazon Affiliate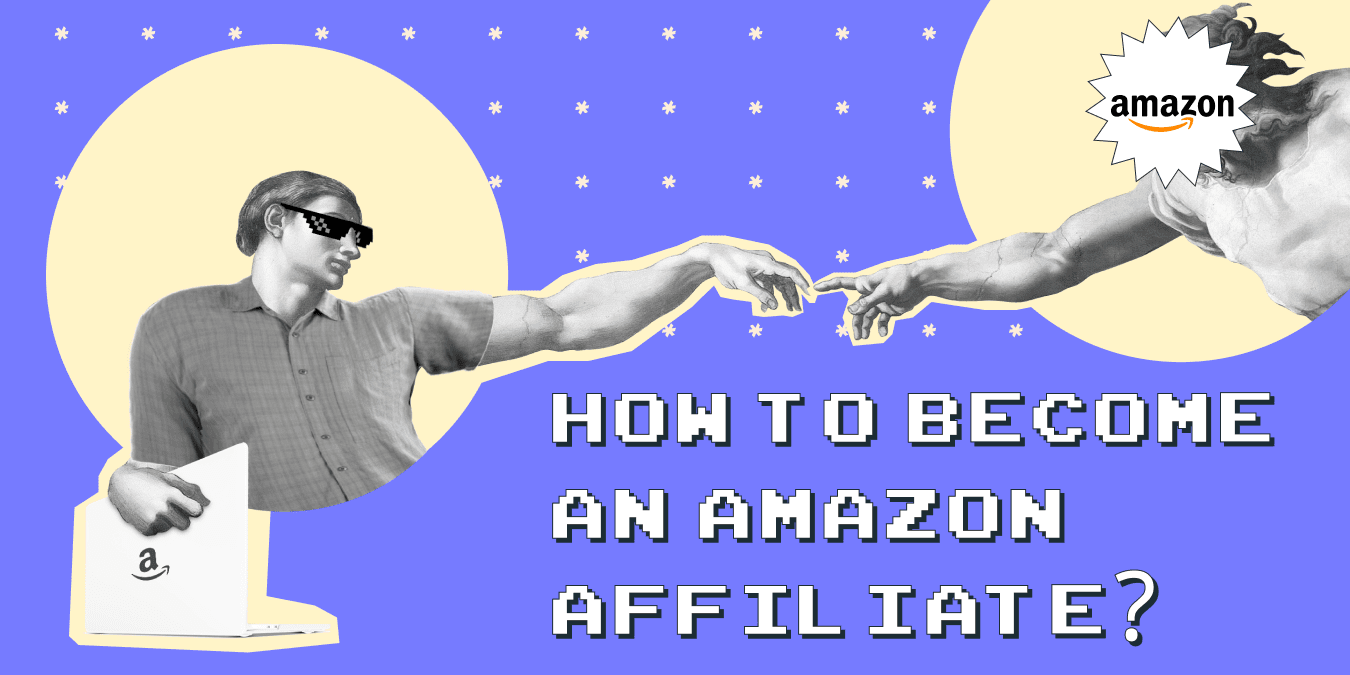 Learn the steps on how to become an Amazon Affiliate, including how to create an account, find products to sell, track profit, and more.
What is Amazon affiliate program
Amazon is a company with many different products, and they want to make sure that people who buy their items have an easy way to do so. That's why they created the Amazon Affiliate Program. It's a really great and useful program for people who are looking to earn some extra cash online by simply sharing links on social media sites like Facebook or Twitter. All you need to join the Amazon Affiliate Program is your blog or website, and then you can start making money!
If you've been thinking about how to make some more money from home without too much work done, this article will help guide you through how it works presenting a short Amazon Affiliate Program review! I am going to go over how you can register your blog or website with them, create links for their products and share the  links on platforms like Facebook, Twitter and more!
Benefits of becoming Amazon Associate
There are several reasons why you should consider becoming an Amazon Associate:
It's simple to join. You don't need to pay a membership fee or fulfill any criteria in order to be accepted.
It contains hundreds of millions of items. When it comes to assembling gifts for your audience, you'll be amazed by the choice provided.
It has a number of ways to showcase your items. You may create unique links and widgets for the items you wish to promote.
There are many benefits to becoming an Amazon Affiliate. One of the biggest benefits is that you can make money without almost doing anything. You simply need to register your blog or website with them, create links for their products and share the links on social media sites like Facebook or Twitter. It's a really easy process, and you can start making money right away!
Another great benefit of being an Amazon Affiliate is that you have access to a variety of different products. Amazon is a company with many different products, so you can be sure to find something that you're interested in promoting. Plus, Amazon is always updating their catalog of products, so you'll always have access to the  latest and greatest items. So, choose the best products to sell on Amazon for you now!
When you start selling on Amazon, you might become into it and want to earn more. So, you can add other marketplaces to sell on. And the Sellbery product is here to help you automate the selling process and make it faster for you to earn even more.
Benefit from multichannel selling!
Try Now

What are you waiting for? Start your journey to becoming an Amazon Affiliate today! And who knows, maybe you can even quit your everyday boring job!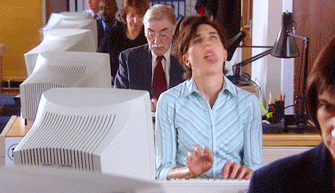 How to register your website with Amazon Affiliate Program
The registration process for the affiliate program is really simple and consists of:
1. Sign Up to the Amazon Affiliate Program
Go to Amazon Associates home page and log in using your information once you've created your account. After that, you can start filling out the Amazon affiliate program application.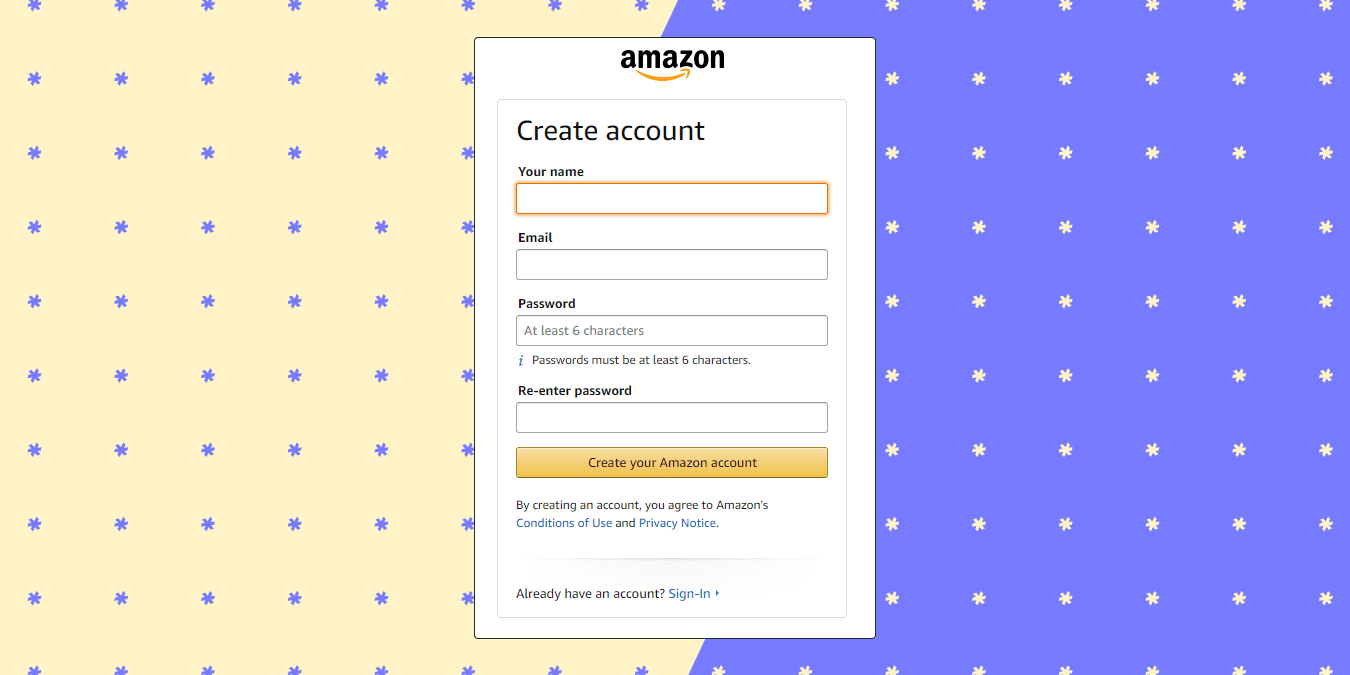 2. Enter Your Personal Information and Website Address
When you're registering for the Amazon Associate Program, you'll be asked to provide some personal details and your website address. This information is necessary in order for Amazon to approve your application. In the "Personal Details" section, you'll need to provide your name, email address and phone number. You'll also need to select your country and state/province. In the "Website Address" section, you'll need to provide the URL of your website. Make sure that your website is affiliated with Amazon before you register it! Select the primary contact for the account you're generating at the bottom of the page. You may enable yourself as a payee by selecting The payee listed above option. Alternatively, you may add another person by using the second choice.
3. Set Up Your Profile
The Profile page will request some information about your website(s) or mobile app(s). Begin by entering your Affiliate ID. You may use your name or the name of your website for this. Keep in mind that the ID will also be shown in your affiliate links. Then, describe your website in a few lines. Choose the subjects from the provided lists that best represent your website, the sort of Amazon items you wish to sell, and the type of website(s) or app(s) you develop.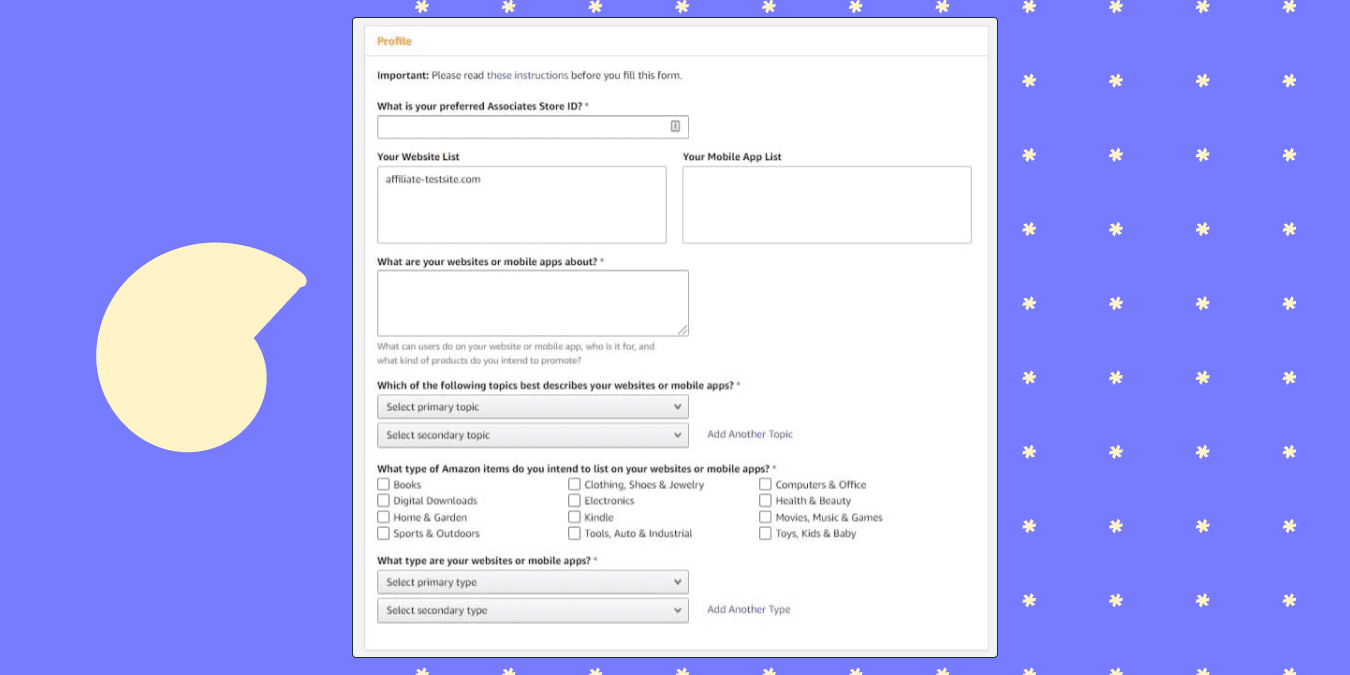 In the Traffic & Monetization area of the page, you must describe how you'll bring visitors to your site and how you'll profit from your material. Select options that are appropriate for your website in the lists provided: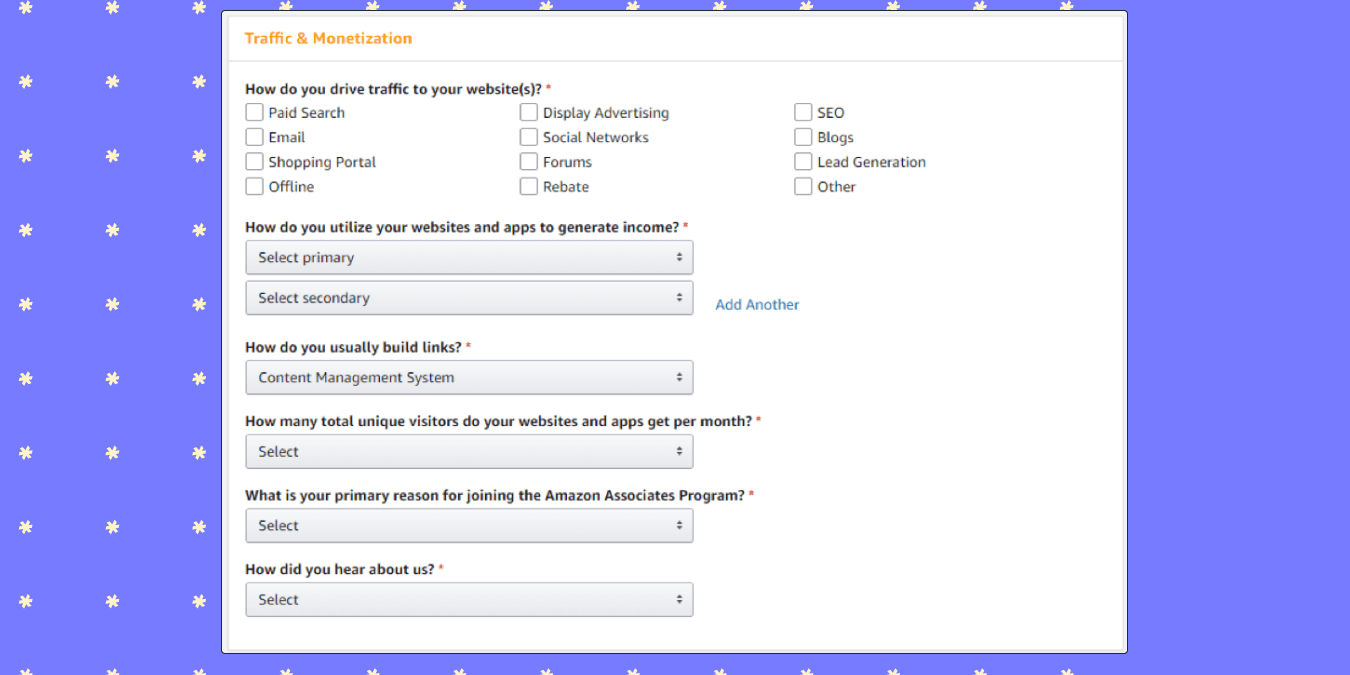 4. Select Your Payment Preferences
After you've finished creating your profile, press Finish and you'll be directed to a page that confirms your application has been submitted. You'll also come across some information regarding how to use your Associate ID and navigate the Amazon affiliate program.
Amazon will review your application after you make your first sale through your website. If you don't make at least three purchases within the next 180 days, your application will be terminated.
You will also have to choose your payment and tax information, but you can postpone that until later.
5. Create your first link
Create a link by making an affiliate link at the top of the page, which will be something like this – https://www.amazon.com/gp/product/B00A7YH8BW.
This is where you'll look for items to sell and keep track of your monthly progress: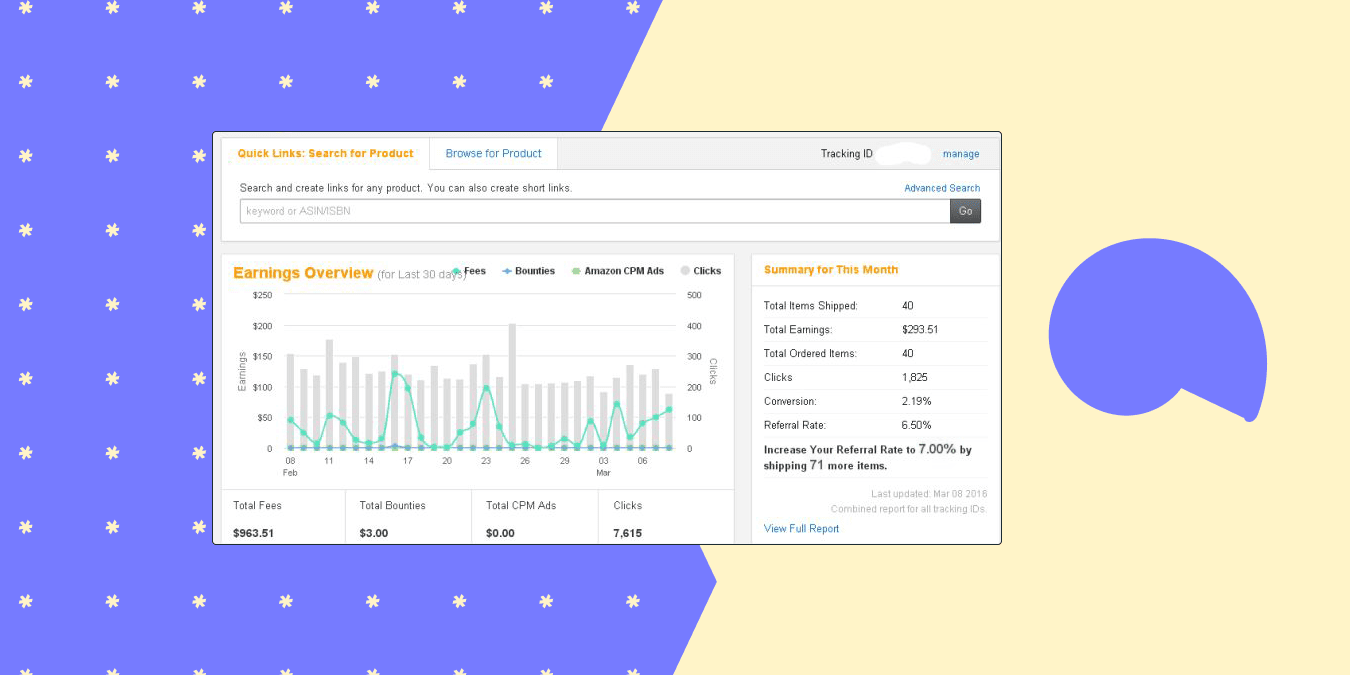 Make sure to include the required information in your checkout process. You'll need a TIN (Taxpayer Identification Number). You can view Amazon's affiliate guidelines here.
6. Share with your friends
Then share your Amazon affiliate link with your friends on Facebook or Twitter by clicking "Share this product with your followers"
OR…
Create an Amazon Affiliate Link much faster:
Following the technique described above, producing a basic link will take quite a long time. There is another solution for you to have more time to devote your efforts to business growth. Using a WordPress plugin for Amazon affiliates will help you to avoid this boring process. You may quickly generate Amazon affiliate links and spend more time on writing engaging blog articles with the help of the appropriate plugin.
How much money does the Amazon Affiliate Program pay?
The commission rate is different for each product category. For example, if you operate an automobile blog, you may make 4.50% from each sale. You'd earn $135 from the three transactions if you sold three car components at $1,000 each in one day. Every month, if you sell the same goods 30 times, you'll make $1,350 every month.
The beginning of your Amazon Associate business may show lower earnings, so have another source of income in addition to being an Amazon Affiliate, just in case.
It's also critical to compare the Amazon Affiliate program's commission rate for each product category before signing up on the platform. So, you can figure out how much money you may make based on your website's area of specialty. That will give you the possibility to plan your budget or consider changing your niche.
How do Amazon Associates get paid?
Amazon Associates are paid through direct deposit. You'll receive the cash in your bank account immediately. Alternatively, you may choose to get an Amazon gift card or a check by mail instead.
When do Amazon Associates get compensated?
Amazon pays affiliates once a month, but there's a catch: you receive payment 60 days after the end of the month in which you earned it. For example, if you earn commission in January, you'll get paid at the end of March.
How long does it take to make money with the Amazon Affiliate program?
It may take a few weeks before you start making money on your Amazon affiliate program. The reason is because it takes time for you to rank in Google and do other tasks that can make you money.
Sellbery product is here to help you automate the selling process and make it faster for you to earn even more. It can save your time on listing, update the price without every place, automatically update on how many products available, how many visitors are coming in your store.
Sellbery will automatically generate the seller account number for you on Amazon. You don't need to create any seller accounts on Amazon. You are an Amazon affiliate or Amazon associate? Sellbery will generate an Amazon direct link for you.
Conclusion
With how many ways there are to make money with the Amazon associate program, it's not hard for anyone who wants a passive income stream. The Amazon Associates program lets you earn money by advertising Amazon products on your website. The program is free to join, and there are no costs associated with participating. There is no set time frame on how long it may take before you start making money or how much you can earn each month or year after you become an Amazon affiliate as this varies depending on your niche and where you live. The most important thing is that once you're approved as an Amazon affiliate, your earning potential will be virtually limitless!
Moreover, if you consider expanding your selling business to other marketplaces, Sellbery has the perfect solution for you.
Automate your multichannel selling!
Try Now



Also Popular on Sellbery
How to Introduce B2B Products to B2C Customers
Are you a B2B business considering expanding into the B2C market? Or maybe you're a B2C customer searching for B2B products that meet your needs? Either way, understanding how to introduce B2B products to B2C customers is crucial for success.