Product Identifiers for eBay: What Is MPN, and Why Is It Important?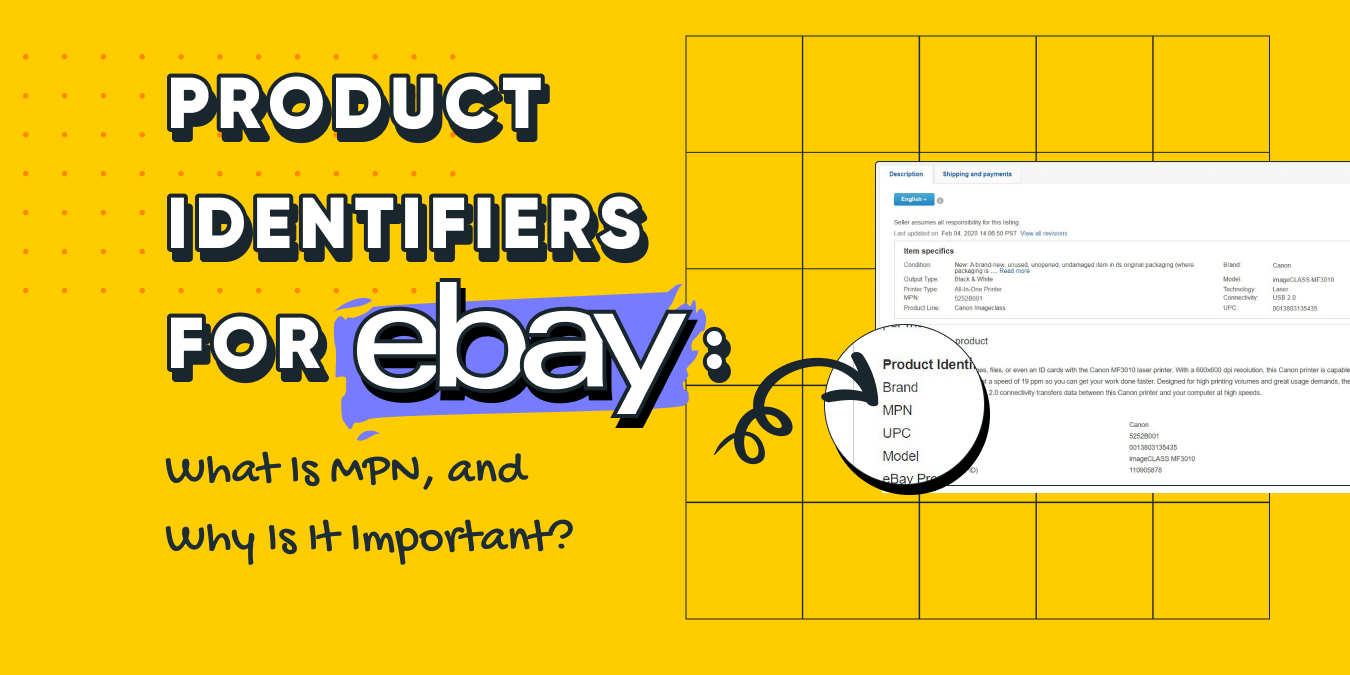 How to make your products stand out on eBay? Read this to get MPN meaning, identify item specifics, learn the difference between EAN and UPC, and many more!
If you're searching through the listings on eBay, you might see the letters MPN in front of certain product listings and wonder what they mean. You might even see other product identifiers that you don't recognize and wonder what they mean as well. We're here to guide you!
Our main idea is that before you can sell on eBay, you need to get familiar with the MPN meaning and know what is a product identifier — or you won't enjoy the full set of advantages and opportunities from your account in the future.
By now, most sellers understand the literal MPN meaning (that it stands for Manufacturer Part Number), but not all sellers are aware of why it's so important to include in your listings and what's the difference between various product identifiers in practice.
So, let's take a look at this abbreviated acronym, along with other unknown abbreviations, and get why they all matter on eBay.
eBay Product Identifier (MPNs, UPCs, EANs): Help for Sellers
eBay product identifiers, also known as product codes, UPCs, EANs, MPNs, SKUs  (stock-keeping units), IBSNs, or GTINs, are labels that sellers use to identify specific products when selling on eBay. The idea, according to eBay Seller Central, is to accelerate the search for items.
In other words, these labels help to identify, track, and manage stocks of unique products sold in stores across many countries. This way, an eBay product identifier allows sellers to easily create accurate listings because they provide a unique label for every product that's listed on eBay.
If you are an eBay seller, it is highly recommended that you add a recognizable item identifier to items that fit the description. But how to do it right and which exact product identifier to choose? This guide will help you learn what each eBay product identifier means, how to find your item numbers on eBay listings, what's the exact MPN meaning, and how to include the MPN number in your listings.
Need fast help with your eBay listing? Check out how our all-in-all multichannel product management tool works!
Check it out!

eBay: MPN Meaning vs. Item Specifics
MPN for eBay stands for one type of information that your product can contain, standing for a manufacturer part number that uniquely identifies the product you're buying, giving the information necessary to find an item in the database and receive it.
At the same time, item specifics also can accompany an eBay item number and assist in improving the visibility of your product listings. These parameters include brand, size, type, color, or style and are critical for the search experience. That's why it's better to create an eBay item number, meaning a label that identifies one particular version of one particular product being sold on eBay. For example, if someone sells two different versions of a shirt in separate listings, both shirts would have separate item numbers so buyers know which version they're purchasing.
Simply put, product identifiers provide help to differentiate eBay products based on their item specifics. And so, mentioning such parameters helps in eBay item number search, the specific instrument that helps you navigate in the eBay classification system.
If you only have one version of an item available for sale, then MPN meaning in eBay item number isn't critical because it's already implied that it's just one version. For example, let's say you're selling a T-shirt with a graphic design on it. If all sizes are available and all colors are available then including an MPN on eBay isn't necessary because it's implied that there is only one version of that T-shirt being sold; however, if only certain sizes were available or certain colors were available then including a Manufacturer Part Number would be helpful to those who might be looking specifically for those options.
What's the Difference between GTINs, EANs, UPCs, ISBNs, ePIDs, and MPNs?
Product identifiers serve as part of eBay product ID and help buyers find what they want quickly by identifying products across various channels, including not only eBay but also Google Shopping, Amazon, etc. They give buyers one universal number for each product so that no matter where they search for an item or type of item — or even if it's spelled differently — they can get an accurate result back quickly.
However, you may have noticed that various identification numbers on eBay for products (e.g., GTIN, EAN, UPC) tend to get used interchangeably by sellers. So what do they mean, exactly? Where did they come from, what are their technical specs, and how do they differ from one another? Let's check not only MPN meaning but also the differences between GTIN, UPC, EAN, ISNB, and ePID here.
What is GTIN?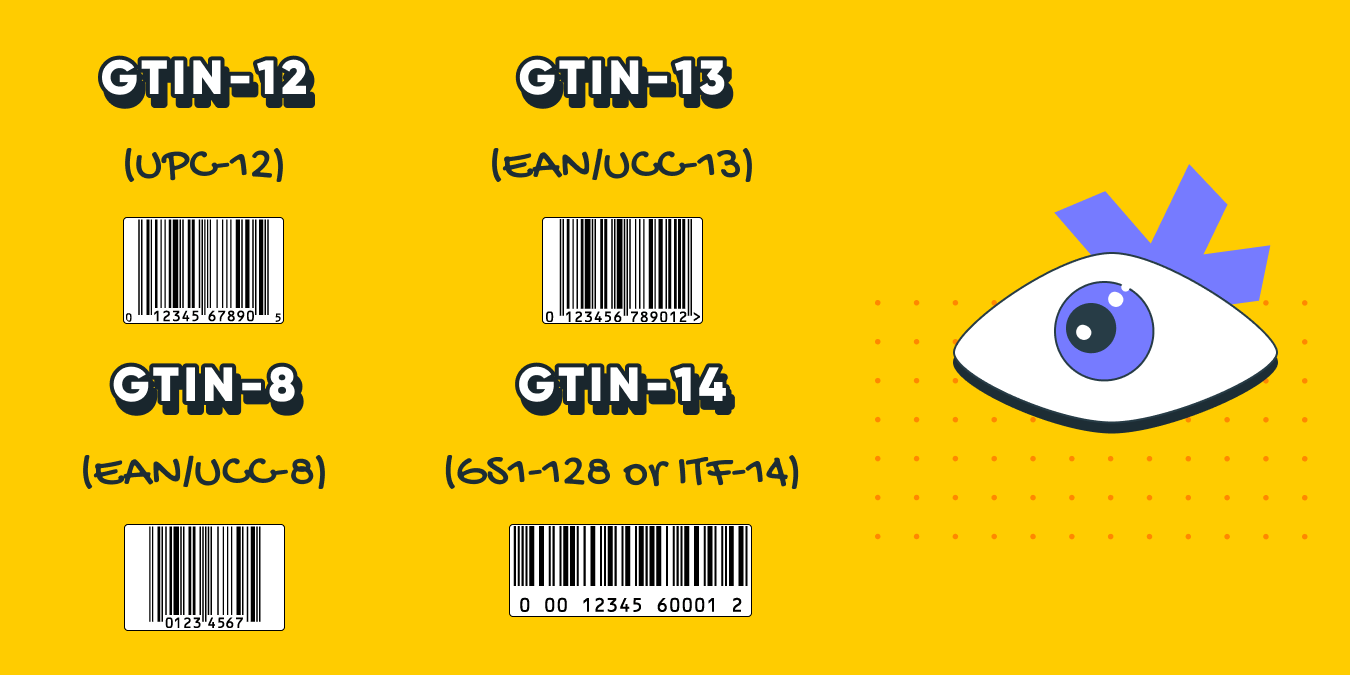 A GTIN (Global Trade Item Number) is the general code used within the barcodes that includes PC (in the US), EAN (in Europe), JAN (in Japan), and ISBN. GTINs are that numbers come from Uniform Code Council (GS1) which is a nonprofit organization that manages global standards for companies doing business in North America.
Types of GTINS (by the number of digits in a code):
GTIN-8 (EAN/UCC-8): Used outside of North America
GTIN-12 (UPC-A): Used in North America primarily
GTIN-13 (EAN/UCC-13): Used outside of North America
GTIN-14 (EAN/UCC-14 or ITF-14): Used to identify trade items in different packages.
The strongest side of GTINs is their universality. In particular, they are standards that make it easier to do business with companies all over the world because they're consistent. Sellers can look for GTINs in their database to get product information.
What's the Difference between GTIN Number and MPN Number?
While product identifiers can vary based on where they were issued, most fall into one of two categories from which buyers and sellers can pick and identify products in a database: Manufacturer Part Number (MPN) or Global Trade Item Number (GTIN). For example, an individual can purchase a pair of headphones from Apple using an item number such as MQ7J2AM/A. However, if that same person were buying a video game console made by Sony using an item number such as 1-478-692-01, then he or she would be using a GTIN instead.
In other words, even though both numbers appear to have similar characteristics (e.g., both start with 1), they actually represent different things — and have unique specifications for how they should be used. Also, some search engines prefer one code to another, just like Google Shopping works with GTINs and considers MPN meaning optional.
What is UPC? What is UPC on eBay?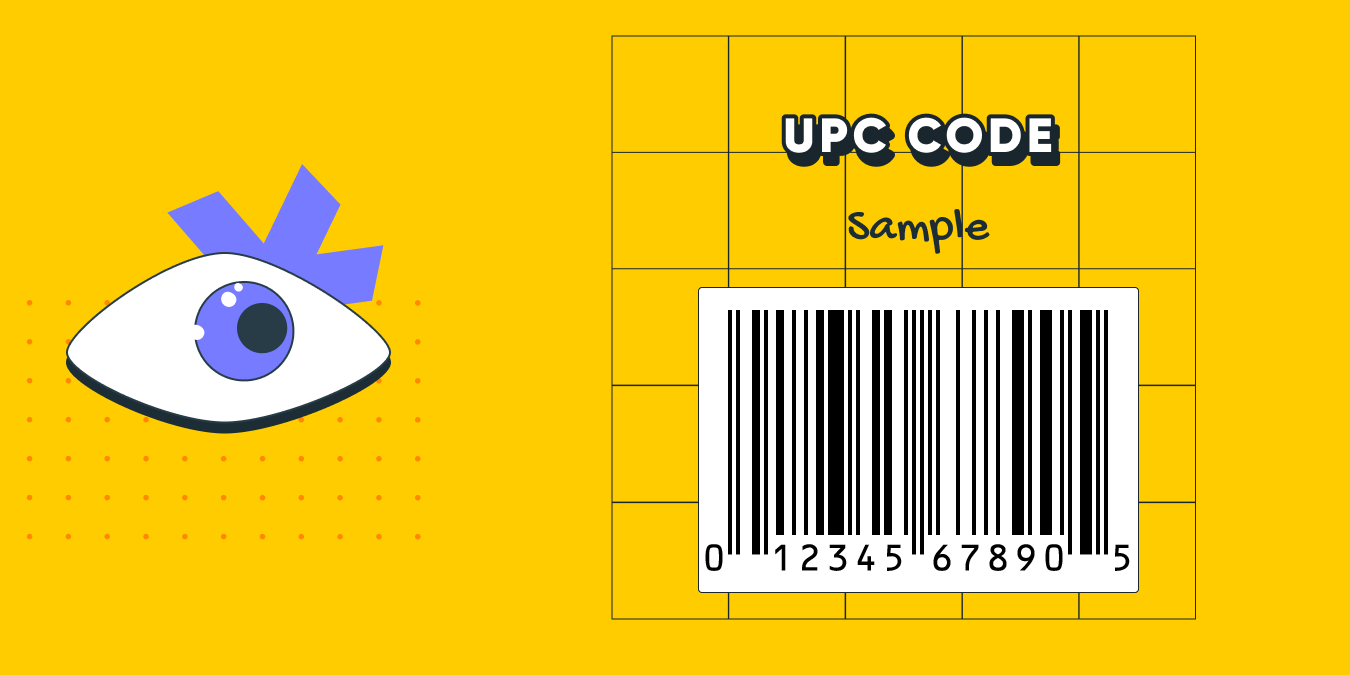 The UPC stands for Universal Product Code, which is mostly found in the United States and indicates that the retail product has been printed with a barcode. The UPC is mainly used for scanning trade items at the point of sale, per GS1 specifications and in accordance with international standards.
The barcode identifies the item with its identifying features: the brand, product, size, or color.
UPC is made up of two elements: the barcode, or the series of black lines, and 12 numbers assigned to every item for trading purposes.
eBay uses a unique version of the UPC number called ePID, or eBay Product Identification, that works as a searchable keyword on the platform. In other words, ePID is an answer to the question, "What is UPC on eBay?".
What is EAN?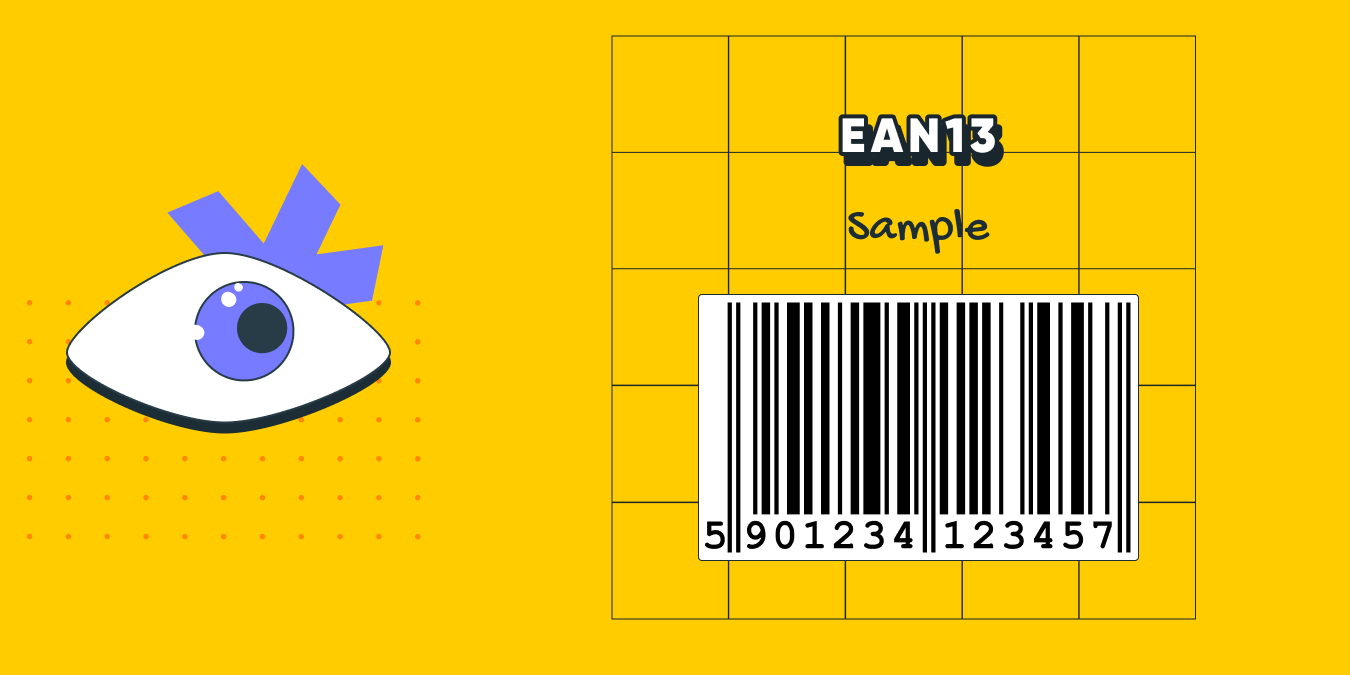 In a nutshell, an EAN (European Article Number) is a 13-digit number that uniquely identifies every product in Europe. This number is compatible with the UPC and JAN codes of the USA and Canada, as they all serve the same purpose for an item. At the same time, EAN is a barcode system that is used across the world.
What's the Difference between UPCs and EANs?
EAN is often used interchangeably with UPC (Universal Product Code), but they are different. While UPCs are limited to identifying products within North America, EANs can be used to identify products anywhere in the world. That's why, if you want to sell your items abroad or outside of North America, you better use EANs instead of UPCs.
In practice, the easiest way to tell if you're looking at an EAN or a UPC code is by looking at the number of digits, as UPC has 12 digits and EAN has 13 ones. But if you want to understand the background for this distinction, check this detailed barcode overview.
What is ISBN?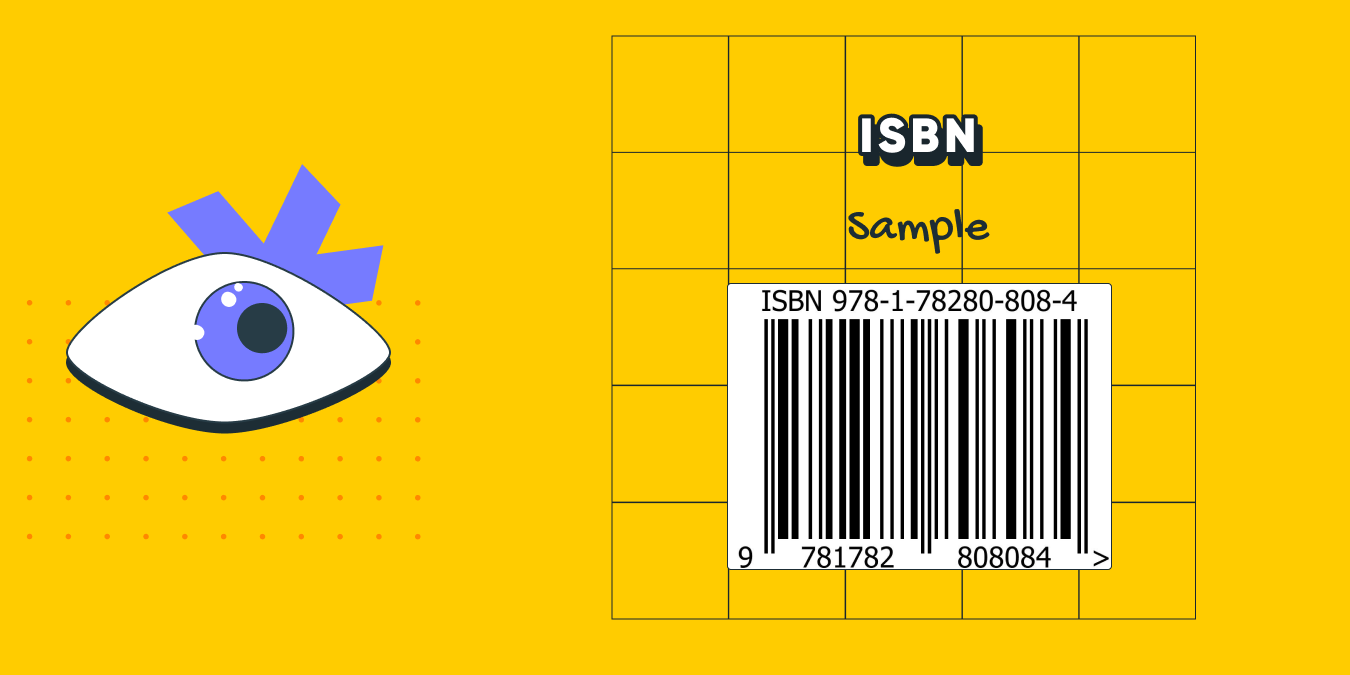 An ISBN (International Standard Book Number) is a very different type of identification number from all mentioned here.
Unlike EANs and UPC codes, which are assigned to specific brands/products, ISBN listing includes specific books — and only books. That means you can use them on any book on eBay, regardless of who published it or where it was printed. Its content and format don't matter; but the product form (.pdf or paperback, for example) should be coded separately.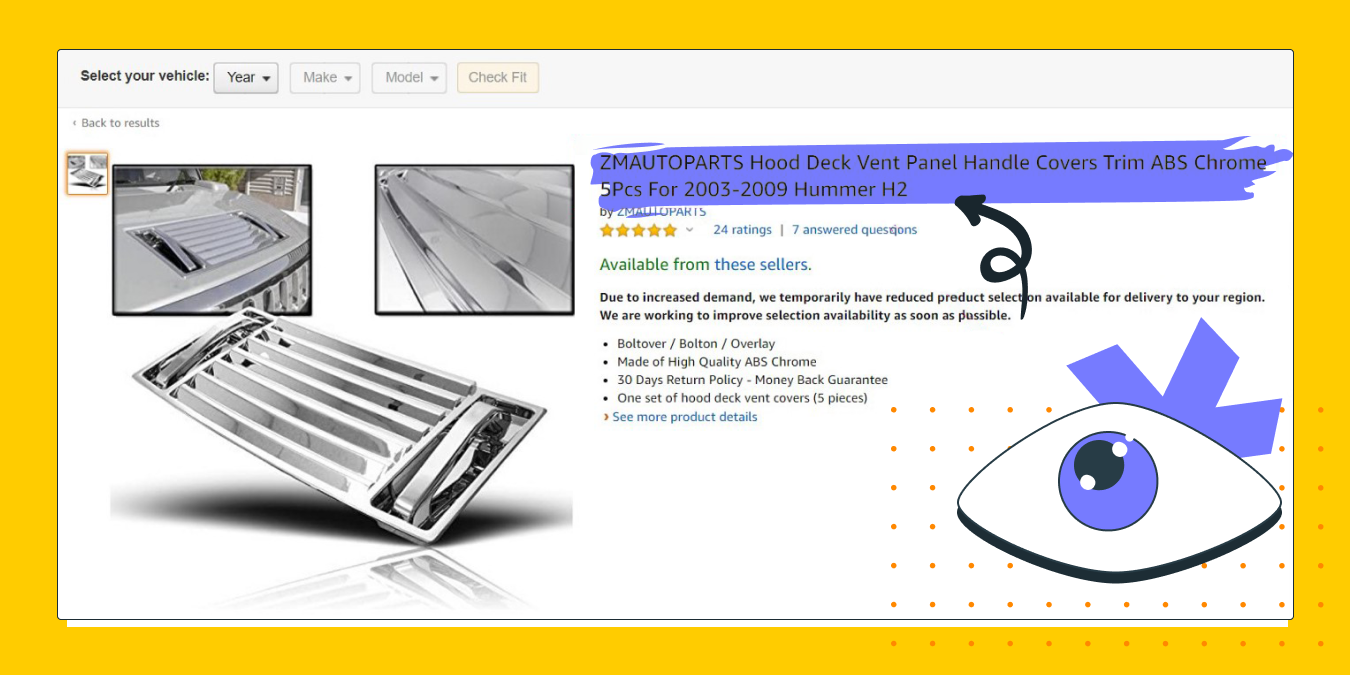 What is MPN?
Finally, we have our last acronym: MPN (Manufacturer Part Number). Just like EAN and UPC codes, these are unique identifiers assigned to products. However, unlike those other identifiers, they aren't standardized across countries. Instead, manufacturers mostly decide what their own unique MPNs will look like.
MPNs are critical for some industries, especially machinery and various types of equipment. In fact, this code helps to match product types and help search engines make accurate product comparisons. Also, it's critically important for parts of the products, as the presence of MPN number ensures they will match,
What's the Difference between MPNs and EANs?
While most item identifiers consist of digits only, MPNs are product identifiers that appear as a series of numbers and letters.
How Should eBay Sellers Use Product Identifiers: MPN Meaning for your Products
eBay product identifiers are valuable tools for sellers. Understanding what they mean can help you communicate with buyers more effectively, get more sales, and stay out of trouble.
As we've already mentioned, MPNs provide extra information about your product, in addition to the parameters mentioned in:
an alphanumeric identifier (called a single product identifier, or SPIN),
a specific description of an item,
a brand name, and
a model number.
In practice, an MPN on eBay links any information related to an item's manufacturer such as brand name, style name, size, color, weight, and other specific details unique to that manufacturer's item(s). At the same time, if you have a unique product, having some other universal item identifier is enough for the eBay item number search.
For example: If you buy Nike running shoes at Target and then return them without packaging or receipt, Target will look up Nike running shoes' UPC code or GTIN-12 in their system and check whether those exact shoes were sold at their store recently. If you have multiple versions of an item available for sales, such as different colors or sizes, then Target will also use product identifiers to the exact item you as a customers find is looking for.
And so, adding an MPN number will help you in managing your products, optimizing your listings, and working with a product database.
Need more help with product management and eBay listings? Get the Sellbery tool for multichannel product listing and product information optimization
Try Now

Why Should I Add a Manufacturer Part Number to my eBay Listings: Benefits
Better conversion rate: Search engines are able to index individual product identifiers — for Google Merchant Center, it means that you've defined the product you're selling in the global marketplace. This way, MPN meaning for eBay is to improve product visibility online, which results in more sales.
Higher speed: ​​Product identifiers have eliminated the need to enter product information manually. MPN on eBay enables computerized billing and makes checking out faster.
Product optimization: It's harder to make a mistake while tracking inventory with the universal code and eBay item number. Also, the product description is accurate enough to guide customers and help them make the right choice
Facilitated trade: Product identifies similar to UPC is universal, making it easier for retailers and marketplaces to identify, place, and find the desired product.
Improved marketing: Your items become eligible for promotions and are prepared for new product reviews with the eBay product identifier mentioned.
Simply put, the key MPN meaning is in helping you to manage your inventory and your customers pick and buy the right item.
How to Add the UPC and MPN on eBay: Steps
There are two main ways to add MPN to eBay:
Through the "Add item specifics" menu on each product page (it has separate fields for UPC, type, brand, product line, and MPN there) or
Through eBay bulk listing and editing tool (near the product title, there is a place to work UPC/EAN/IBSN).
Whichever way you choose, please check that your product doesn't contain the "Doesn't Apply" option. Otherwise, these items will show worse results in search rankings. Also, remember to add as many item specifics as possible so it's easier for your buyers to compare products in your eBay store.
The full requirements for adding an MPN and GTIN are shown on the eBay list of possbile categories and subcategories.
Final Thoughts
As you can see, MPNs, along with numerous other product identifiers eBay applies, are an important part of any eBay listing. It's easy to understand what is MPN, but understanding its applicability and difference from any other eBay product identifier is harder. Hope we've managed to guide you through eBay category numbers and helped you apply an MPN number to your eBay products.
But if you need an enhanced tool to help you manage your listings across several channels, it's better to rely on an automated tool — like Sellbery. That's a modern PIM that facilitates online selling business for those who want to grow, not edit listings and codes manually.
Want to know more? Here's an easy way to try Sellbery for free
Try Now



Also Popular on Sellbery