Amazon Restricted Categories: How to Get Approval to Sell in Them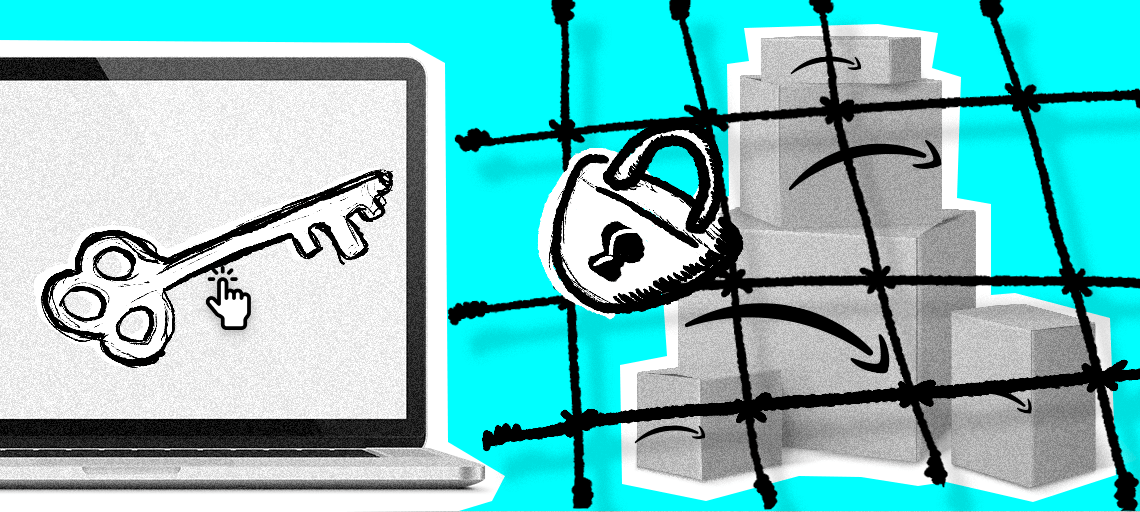 Why Amazon lists restrictions for some products? What can be sold without approval? How to get a restricted category ungated? A detailed guide with answers to all these questions and more.
You may love to shop on Amazon but have you tried selling on it? Now, it's easy to hear those horror stories about sellers not making sales. You don't have to be one of them.
Sure, there are hundreds of best-selling niches but you need to find the best ones to turn in good profits. However, Amazon doesn't let you list everything. You need to know the rules. If you don't, you're going to be toast.
The approach is to keep it simple. When you're going to sell on Amazon, you first need to:
Find out if you can sell an item
Know how some sellers get approval for Amazon gated categories
Play your cards right by choosing products from categories to sell where there is less competition. With fewer sellers, you win more. Unfortunately, that's at times not easy to find.
Often, you will see your best bets are products in the restricted category. We will tell you just how you can break the ice here.
Pick any plan for free!

We understand it can be difficult to keep your Amazon feed synchronized. Sellbery is designed to make it easier. Check out our services to get your product listings organized.
Why Amazon Lists Restrictions for Some Categories & Products
Amazon lists restrictions mainly because some of the products can be misleading to consumers. For instance, if you write that your product will cure an ailment without having it approved by the FDA, you will be forced to stop selling it on Amazon.
You alone will be responsible for it, which is why taking time out to read the guidelines is crucial to selling on Amazon. Amazon's "Prohibited Product Claim" policy follows guidelines laid out by the Federal Trade Commission. Read these guidelines carefully before listing your products to avoid getting yourself banned by Amazon.
These policies protect consumer rights to steer clear of misleading information or advertisements to consumers.
Deceptive advertising can delude consumers, and it is Amazon who will be questioned in the end. To ensure the quality of the products is maintained, restrictions are laid. As a seller, you need to adhere to the instructions by Amazon before listing strictly.
Amazon Restricted Categories: What You Need to Know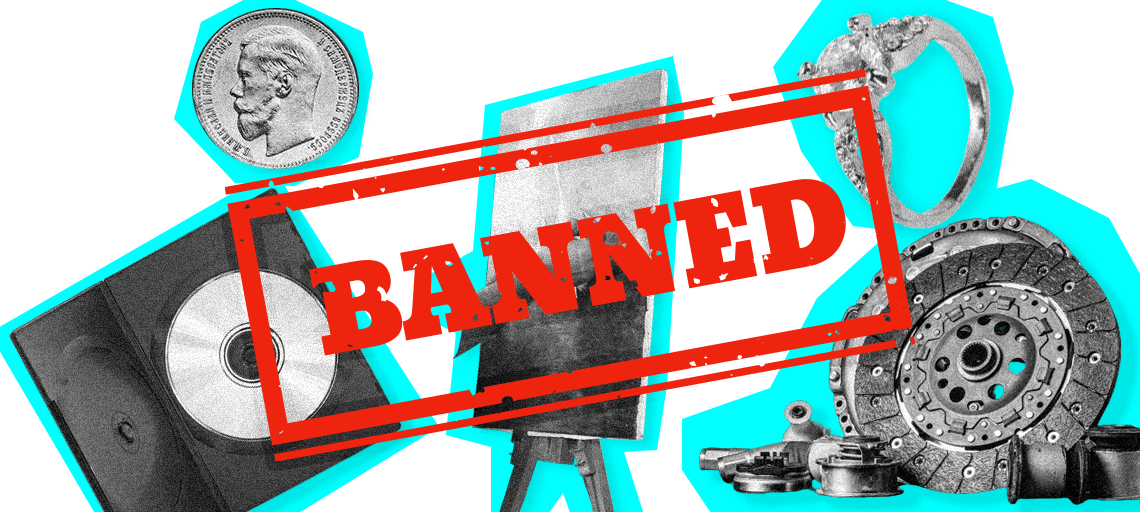 Now that we have tackled the easy bit of selling on Amazon let's talk about Amazon purchase restrictions. What are the Amazon restricted products?
Amazon needs to protect its consumers from illegal transactions. This is a reason some product categories need approval and some don't.
Looking to sell watches, jewelry or sports collectibles? Amazon might want to ensure authenticity. But they aren't the only ones. We have many categories whose products can be a bit dicey to list if you aren't careful.
Many collectibles, from coins to sports, are in the restricted category.
Automotive parts.
Fine art items, since it can be difficult to verify the authenticity.
Jewelry items, which might need additional screening.
Special restrictions across items from blu-ray, streaming media players and watches.
Some of these restrictions change with time. Our product research guide tells you more about the first steps you need to take to get started.
Types of Policies for Restricting Products
Amazon might restrict and ban products based on your country's policies. We've seen them  being based on categories, brands and commodity conditions.
How do each of these bans differ?
The category-based rules apply to an entire category of items, like sports collectibles.
The brand-based restrictions, on the other hand, apply to specific brands which Amazon bans or restricts.
You may see that some brands may fall under the already regulated categories. If so, don't worry. You may try to list them. The more important thing to focus on for you is the quality. You don't want to be selling defective items. Amazon doesn't like customers complaining about something that's not good. A few too many customers complain, and you may see your account getting closed down.
Note: Do not ignore any negative reviews for a product from a restricted category, it becomes just that more important.
On that note, Amazon doesn't want you to sell illegal items. Or things like alcohol. Or something for a very high markup.
So, selling COVID-19 supplies for exorbitant prices isn't probably a good idea.
Additionally, you cannot sell explosives or prescription drugs. It's all in the T&C, they say. And you're expected to read. Every word of it.
Remember, customers are looking for accessibility and to save on Amazon.
Want to sell something new? Go through their Seller Central page. Get the proper permissions to sell your commodity. Try to play it safe. Every time.
Get Ungated on Amazon – Restricted Category Approval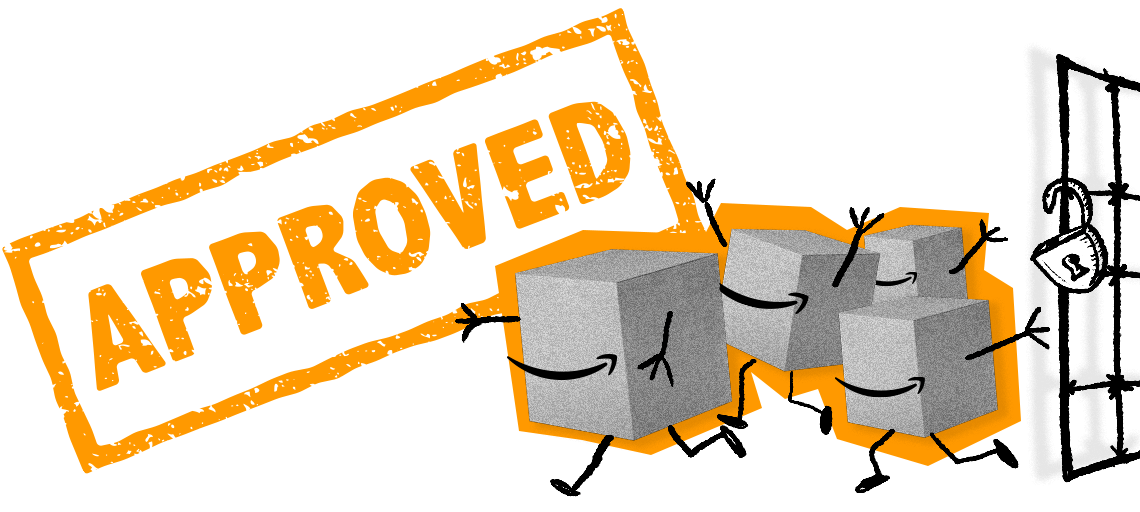 The restricted category is a niche section of Amazon. You will find this place to have fewer competitors.
That being said, you may find it to be time consuming. You need to look to get approval to sell under these gated categories. Doing so can increase your benefits by a significant amount.
This is because you will be reaching out to customers many other sellers do not.
You may also be able to sell products that have a higher profit margin.
Sure, these products come with many restrictions. But it's a two-edged sword. You want to sharpen the edge you need more.
Think about this – there is virtually no competition for you. Sure, as little as a hundred people may be searching online for the product. But if you're among the few sellers offering it, the chances of making a sale are far higher.
How Do You Get Ungated?
So, how do you get ungated on Amazon? You just have to follow the quick steps below, and you will be on your way to getting the correct permissions.
First – login to your Amazon account – For all sellers, the first step is to go to their Seller Central account. You have probably already created one if you're reading this. If you've not, it's time to sign up first.
Go to your items – There, you will find the Inventory tab. This will tell you the items you have in your inventory. Since you are looking to sell something new, enter that product name here. You will find an Add New Product option to do that. It's a very easy way to know how to get ungated on Amazon.
What do you want to sell? – Look up the commodity you want to sell. You can also try looking for any other product that falls in the category under which you wish to list your item. Try varying the commodities if you want. Search for each commodity separately.
Every item is different – Now, no person is unique. And so goes the same for what you want to sell here. Different items have different restrictions. An option named Listing Limitations Apply should appear next to the restricted item. Click on it.
Ask for approval! – You will find the Request Approval button here. Click on it and your application process will begin.
The process isn't very complicated. Sometimes, Amazon will approve your category request automatically. Did not get immediate permission? You can always check the status of your approval application by following some simple steps.
You will need to go to your inventory and then add the product. There, you will find your application status.
Features to Help You Get Your Approval Faster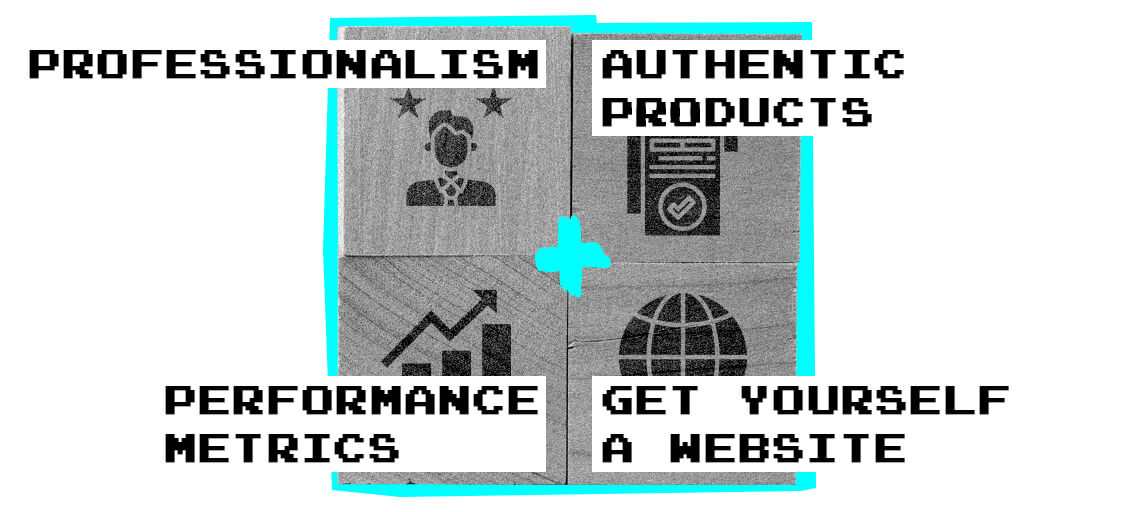 Want to start the actual process of receiving Amazon's permission? Let's look at some basic things you can do for Amazon to consider your request in the first place.
1. Professionalism
Are you a professional seller? Amazon wants you to register on its platform first. Do that – you will find it easier to sell under the gated category then.
You may need to pay a monthly subscription fee but will save up on a lot of stress.
Now, it's fun and exciting to begin your trading career on Amazon. However, things like Amazon Standard Identification Number may blindside you. Our blog on ASIN can help you understand this and set up your professional trading profile.
2. Authentic Products
Amazon prioritizes its customers. They need to know that you are not cheating people as sellers and are not selling fake items. If you're a business owner, you know that's important. Stores have cameras. Amazon cannot have them. Instead, they aim to do quality control differently.
You need to show proof of authenticity for the gated commodities you want to sell. You have to prove that the dealer or the manufacturer is supplying you with the product. Without this, your chances of approval are slim.
3. Performance Metrics
As a seller on Amazon, make sure that your performance metrics are good.
Look at:
Are customers happy with the product quality?
How many customers are cancelling your product after ordering?
Are there any shipment delays? If so, how often does it happen?
With a good score on these metrics, Amazon will approve you quickly.
4. Get Yourself a Website
You will say that coding isn't your forte. You really don't need it though. Use popular CMS like WordPress or Wix to build your website. We have customers building their site within an hour. It's that easy. If you're looking to free up time, there are plenty of other web designers who can help you too.
It doesn't cost much to sell under the restricted category. You can probably host your website for less than $10 a month. You will want it for different reasons. For one, it helps establish your professionalism in the market sphere.
Also, your customers and buyers can Google your business up. Businesses with more brand credibility are more likely to sell.
What Happens If You Violate Regulations?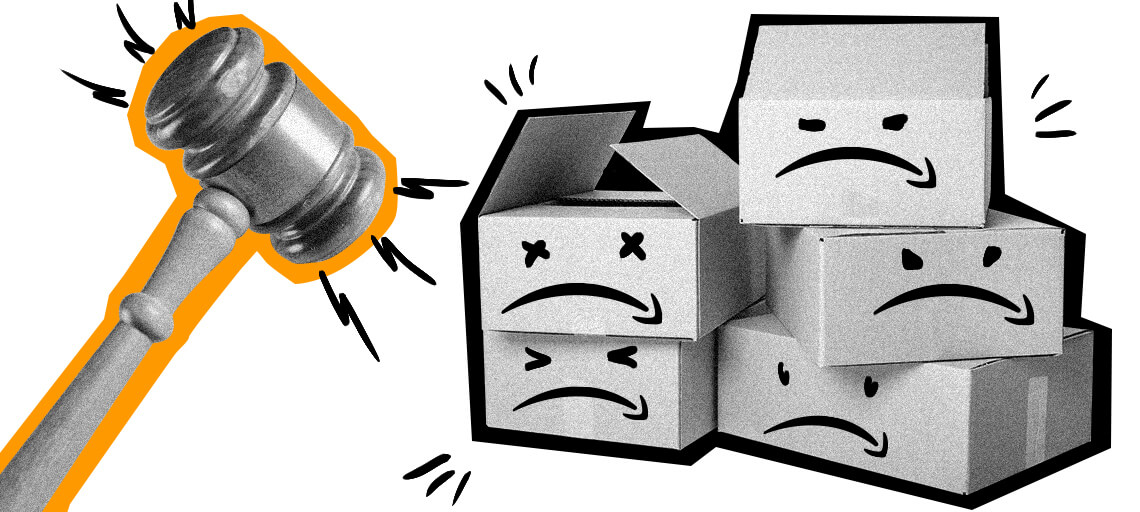 Think about it this way. A cashier is expected to enter every purchase detail. Repeated failures to do that can put their job at risk.
As a seller, you can't plead that you didn't know the rules.
Look up every rule Amazon has for their sellers. Go through the appropriate channels to request approval. Then, list your items on the e-commerce website. Otherwise, there are serious consequences.
What if you fail to comply with the Amazon purchase restrictions?
In short, you don't want that. We have seen Amazon can do any of these things.
The e-commerce site can cancel the listings you already have.
Limit your listing privileges.
Remove your listing privileges.
Risk the suspension of your listing privileges.
Amazon can even terminate any agreement you have with them.
Sucks, right?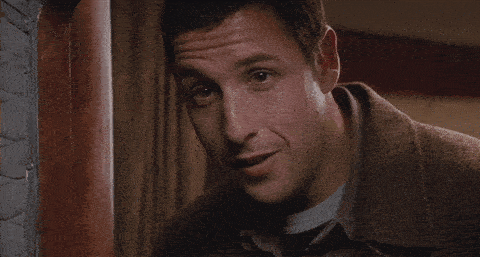 There is no going back when you've got it wrong. You need to be proactive. Not reactive.
We have also seen Amazon to like to automate things more. They don't really like to respond. Once your account gets limited, it's quite a hassle to get it back. If you do it at all, that is.
Here's something you should always remember. You may receive permission to list and sell one restricted product. However, it does not mean you have the power to sell all other gated items in the same category. You may need another permission.
Be careful of what you sell and whether you have Amazon's approval for them. If you violate the website's policies once, it can be hard to earn your credibility back.
You can refer to Amazon's Listing Restrictions. Know more about the privileges you have and the ones for which you need approval.
Get the most from your Amazon Integration

See the benefits provided by Amazon Integration with Sellbery
Extra Tips to Get Ungated –  Restricted Category Approval
Amazon has a strict quality check. If you fail to meet the standards, your account gets rejected or terminated. We don't want you to have the same experience. Thankfully, it's simple – the real test for you is at first. You need to have the initial approval. And just like many other things in life, it's more difficult to cross the line the first time.
Once your products pass the test, it will be a smooth sail for you.
Going Local can Help in Easier Approval
Sourcing from local manufacturers is a shortcut to getting approved by Amazon. Authenticity is the main factor in ungated-restricted products. Amazon usually supports products if they are from local suppliers. Often, overseas suppliers have a harder time.
That way, safety is guaranteed, and you can also get your products approved easily.
Use Items from Well-known Brands when Possible
Now, it's not always possible to list branded items. However, you can use them in your application and get your products approved. Amazon does this to ensure faulty products don't reach customers. We get that it's a way to protect buyers interests and ensure only quality products reach them.
As a seller, we recommend you play it safe. You can apply from renowned brands and get it approved.
Focus on the Requirements
Are you invoicing properly? How do you ensure proper quality?
We have found that Amazon's restrictions for categories tend to change quite often. Other times, the issue is the quality.
We recommend sourcing your products from authentic suppliers. You will also need to have a business license. That goes a long way to avoid rejection.
More importantly, always check the product before sending it for approval. Often, you might end up adding your products to the wrong category. You want to research your categories first.
Important! Even if you get approved, you cannot sell all the products under restricted categories on Amazon. You've got to repeat the process each time.
Conclusion
Listing your new product can seem like a pain. Check the policies and stay updated with their restrictions and comply with them. Though the process for approval is a long journey, you will be able to stand out of the crowd once it is.
It's all about delivering the best to customers. However, should you not meet the approval process, don't worry. You can apply again. Amazon specifies the details for rejecting your products. And we can help you along the way.


Also Popular on Sellbery