Everything you need to know about Amazon Product Opportunity Explorer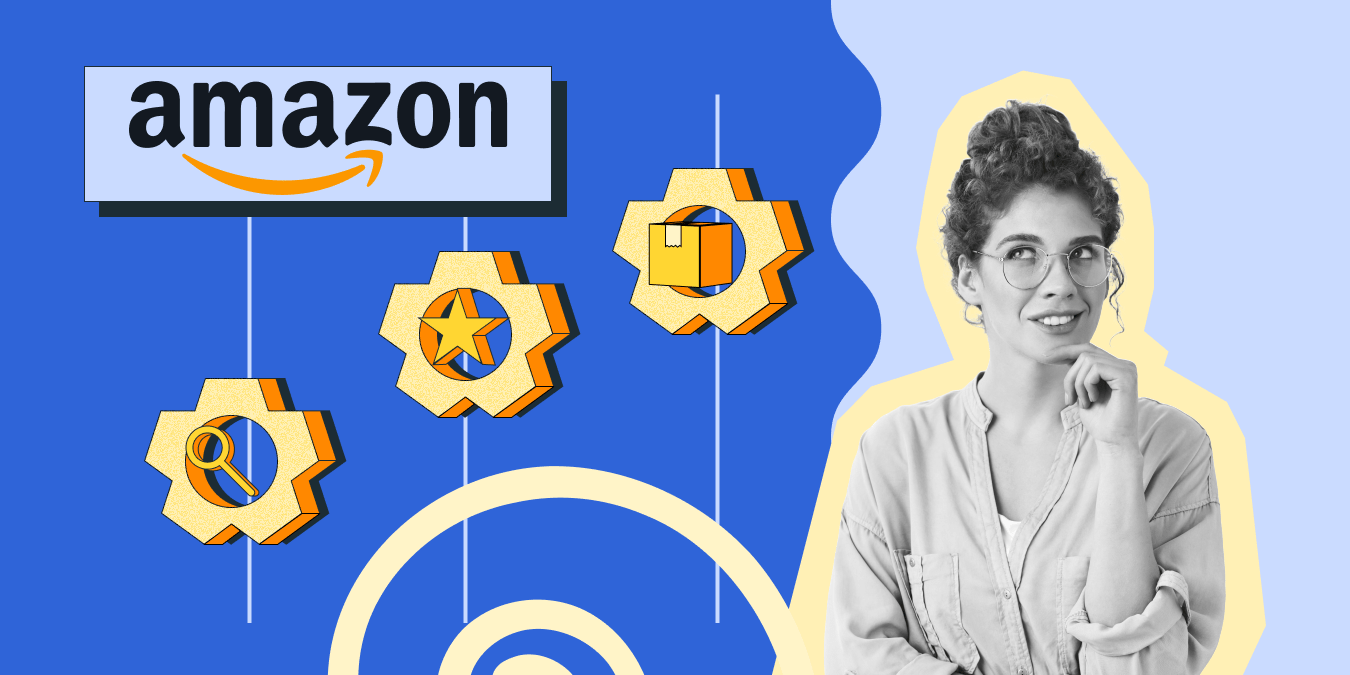 The ultimate guide to Amazon product opportunity explorer. Learn how to use the product research tool, its benefits and tips to find the latest niche products
Recognizing the customer's demand and market trending is the quickest road to success for any business. Sellers can introduce a niche and increase their sales without facing a lot of competition.
Amazon is the largest B2C marketplace with 1.9 million active sellers on Amazon competing. Big brands spend a huge chunk of their money on market research to learn what customers want and target the uncontested market. However, the new or small sellers don't have that kind of resources. But what if we told you don't have to spend as much to learn about the popular and profitable products? With the Amazon product opportunity explorer tool you can get a detailed overview of unmet customers' demands without spending the big bucks.
In the article, we will explain the features of Amazon opportunity explorer and how you can use it to be the first one to discover the next best sale on the platform.
What is Amazon Opportunity explorer?
Amazon opportunity explorer is a product research tool that provides you insight into customers' behavior based on data the marketplace collects such as search terms and purchases made. It provides sellers with an opportunity to figure out the unmet demand of the customers and fulfill it by introducing new products. To do this, Amazon product opportunity explorer utilizes the idea of market niches, which is a collection of similar search phrases.
You can access this tool by going to Seller Central, selecting the "Growth" menu, and then selecting "Product Opportunity Explorer". If this feature isn't available to you right now you can contact Amazon support and wait for the feature to be available to you. Meanwhile, you can check out the best products to sell on Amazon guide to help you find the popular items.
Product opportunity explorer shows recommendations for a certain niches to target based on the seller's listing categories and previous sales data. Additionally, you can enter specific keywords into the search bar or use the "browse and filter" button to explore different Amazon niches based on search volume or the total number of products that are currently available.
Struggling to keep up with your competitors? Automate your product listings with Sellbery to stay ahead of your competition.
Find out more
Menu/columns/tabs overview
Let's take a look at the Amazon opportunity explorer content before we explore its functionality. This way you will be able to understand the information shared while you do your research. If you open your product Opportunity Explorer menu you will see the suggested niches and the two methods to search others we talked about earlier. Whichever option you choose to explore the niche, you will see the niche information is divided into three tabs: Products, Search Terms, and Insights. Let's see the contents of each tab.
Under the Products tab, you can view specific ASIN-level data, such as:

Parent ASIN name
Brand name
Category
Launch date
Number of clicks
Click share
Average selling price
Total number of reviews
Average customer rating
Avg. Best-Selling Rank (BSR)
Total number of sellers and vendors

Data on specific search words can be found in the Search Terms tab of the interface, which contains the following columns:

Search term
Search volume
Search volume growth
Click share
Search conversion rate
Top 3 clicked products

The Insight tab provides data that can be used to evaluate the viability of releasing fresh listings, such as:

Number of products
% of products using sponsored products
% of Prime
Top products click share
Average best-selling rate
Average number of reviews
Number of brands
Top brands click share
Average brand age by niche
Number of selling partners
Now that you know what's under each tab, we'll go over how to really go about searching for and finding new product niches.
Discover new product niches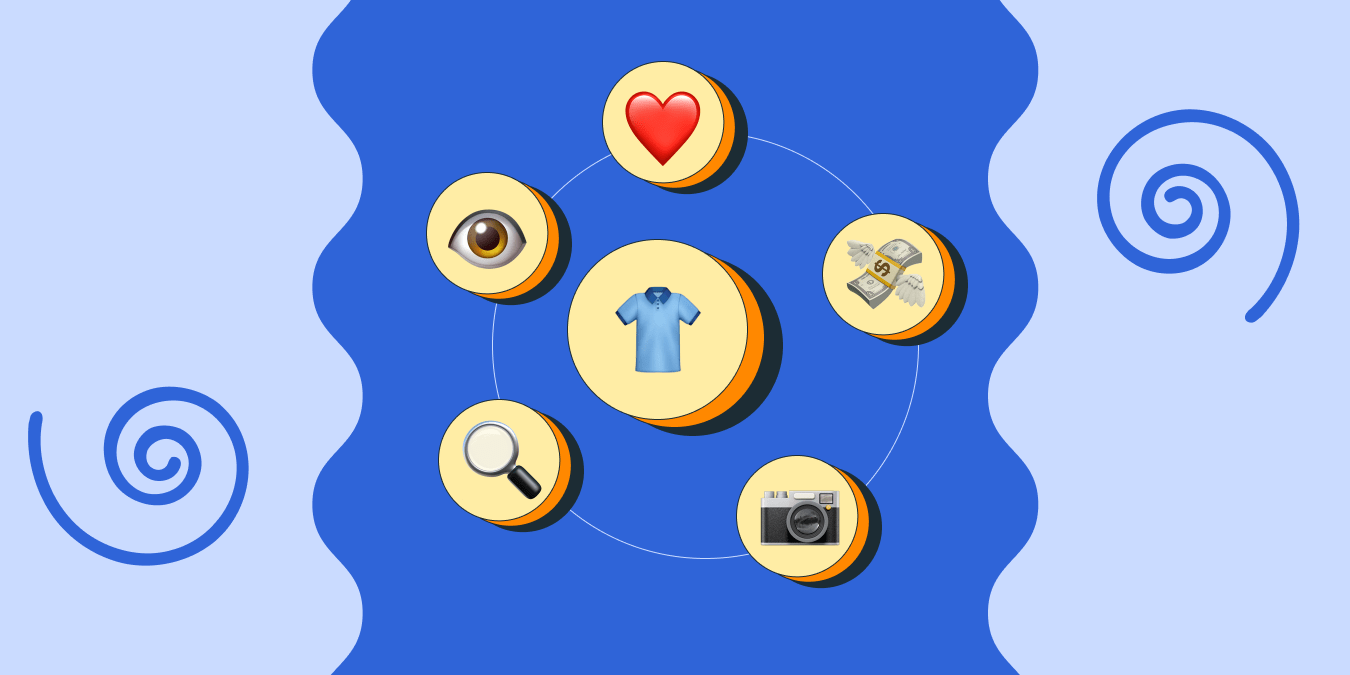 Amazon product Opportunity Explorer collects and analyzes data to show you which products are in demand and likely to generate a profit. There are two ways to find new product niches. You can either use the tailor niche recommendations based on products you've listed and sold. Or you can also explore yourself by entering keywords (words or phrases customers use to find the products they want to buy) into the search field. Let's take a look at how it works.
Search for category
You can start by simply searching for a category, for example, if you're interested in selling mobile protection covers enter the term "mobile covers" in the search box. After the search is complete it will show you a list of popular niches in that category. The key advantage of this method is that you can research new niche that you haven't explored before.
Filtering by Niche size
Another way to discover a new niche is by filtering your result using the "Browse and Filter" button. You can use the total number of products to filter the niche based on customer search terms and most-clicked items. This will allow you to instantly remove products for the research which don't fulfill the minimum requirements for a good product idea.
Filtering by Search Volume
Buyer intent drives the majority of marketplace searches. By applying the search volume filter on your Amazon product opportunity explorer you can easily find out what the customers are looking for on the platform. The results are based on the number of times the keywords have been searched for in the last 90 or 360 days. Additionally, you can check the percentage change in the search volume within that period. A search volume filter is a great way to fast-track your research. You can easily highlight high-demand niches in the marketplace.
Narrow niches search
Amazon is a highly competitive marketplace. With so many active sellers on the platform, it is difficult to find a niche that is uncontested and profitable. You will have to narrow down your search even further to find an ideal product to sell. You can use the following ways to break down your niche research
Top search terms: According to Statista, Amazon has 300 plus million active customers searching for products they want to buy. The top search terms are the most common keywords used by these online shoppers. If you want to know everything there is to know about a specific market, you need to explore it using these terms. In addition, these terms will be essential for your listing and promotion if the idea has significant potential.
Search volume: To further narrow your search, sort your top search terms based on the search volume in the last 3 months. This way you can easily determine the niche with the highest demand in the marketplace.
Units sold: Search volume and units sold together can tell you the conversion rate of the search terms. This way you can figure out the top-selling products in the category.
Average price: The cost of a product can also help you find a new niche. You might face a lot of competition in low average price products whereas  you can find success selling a niche that other sellers aren't offering.
Evaluate product niches
The next thing you should do is determine the potential of the niches by comparing them. Click on the product niches you're interested in, this will open the Niche details page. You can open multiple niches in different tabs so you can compare them easily. The landing page will give you a summary of the niche, including data for the previous three months on search volume, average price, etc. you can evaluate the niche further by looking at the metrics provided in the tabs (Product, Search terms, Insights).
Amazon opportunity explorer benefits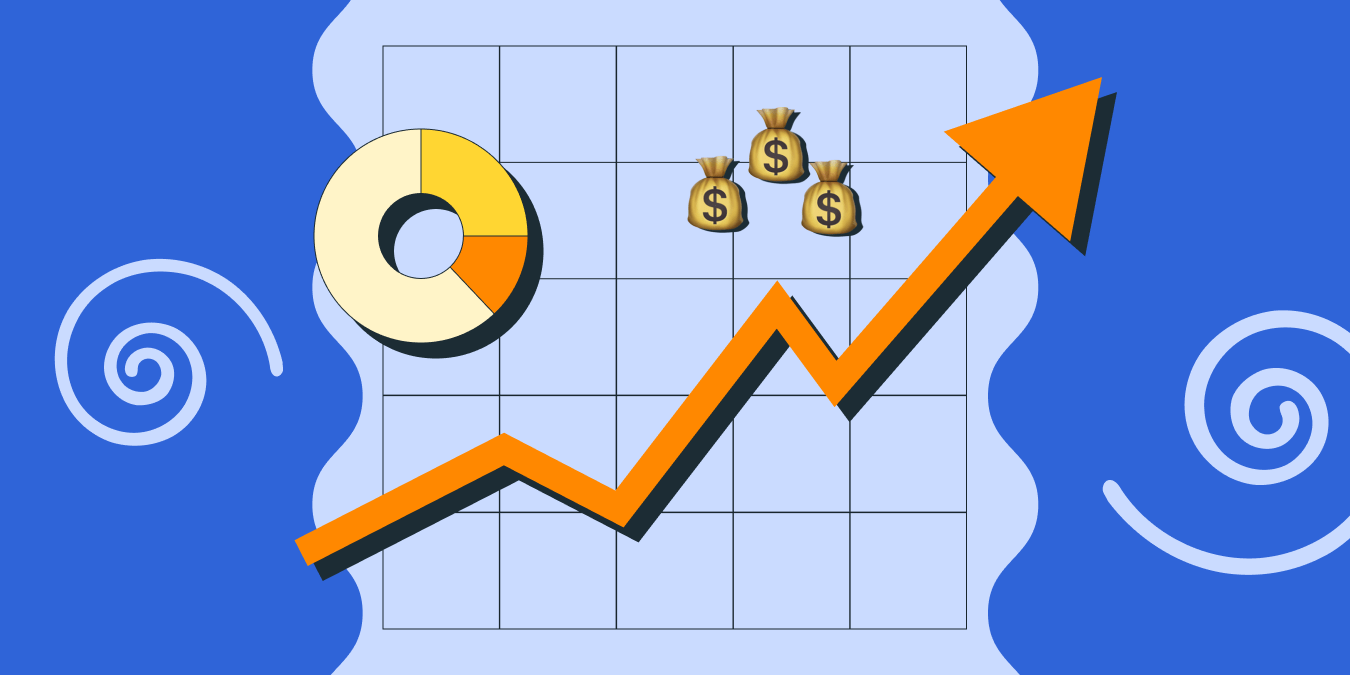 With the release of Amazon Opportunity Explorer, sellers now have access to a wealth of data that can help them fulfill the unmet demands of customers.
It's a great resource for established sellers seeking to narrow their product selection to the highest return goods. Similarly, it's helpful for sellers who are just getting started with the platform. Inexperienced sellers frequently lack a thorough knowledge of the niches and product types that they can sell. After all, the margin for error in demand forecasting is high enough to drive sellers out of business. Furthermore, it allows new sellers to focus on other accepts of the establishing business such as Amazon brand registration.
The Amazon opportunity explorer allows seasoned Amazon sellers to focus on a certain market. If you're an established seller, you can use Amazon explorer to narrow your focus, cut down on the amount of competition you face and make it easier to get your products and services in front of potential buyers. Additionally, you can save money you spend on market and product research.
Want to grow your Amazon Shop into an Online Business? Try out Sellbery multi channel selling
Try Now

Tips on how to get the most out of the tool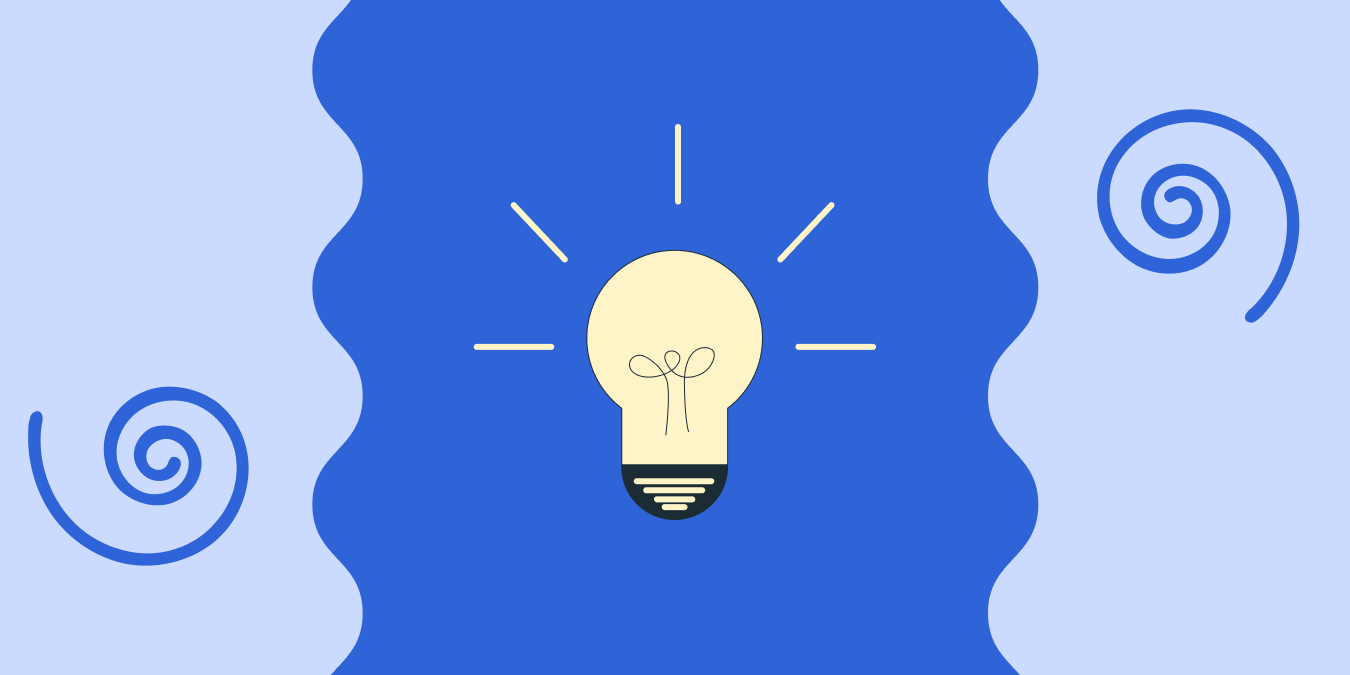 Amazon opportunity explorer provides us with so many different metrics to measure product performance, so it is up to us how to utilize the data to evaluate the niche. You can use the data given to us in multiple ways to analyze the niche from different angles and find the ideal product you can sell. Here are some tips to effectively use the Amazon opportunity explorer tool:
Check customer reviews and ease of entry
When researching which product to sell, you want to look at how easy or difficult it is to reach your potential buyers. By looking at the Amazon opportunity explorer data such as click share and number of views, we can tell customers clearly place a high value on reviews.
So, If customers' clicks are distributed proportionally between reviews both high and low, they are less likely to place a high value on reviews and more likely to place a high value on the product's design. For example, you see a listing with 500 reviews with a 3.8% click share rate, and another listing with 27 reviews has a 3% click share rate. This means that buyers don't value the reviews as much for this particular niche. In such cases, you can easily target the niche market and be profitable.
Seller Experience
We can tell if the sellers on the platform are beginners or established by looking at the Average Review Rating, Out of Stock Rating, and Average Listing Quality, respectively.
If you're a new seller, you can avoid categories in which the out-of-stock rate is minimal, and the listing quality and reviews are high. Because it shows that the sellers in this market are predominantly seasoned professionals. Before you start selling this niche, you'll have to boost your review rating. The quickest way to improve listing quality and rating is by providing an accurate description while listing your products. You can use product management tools to list products in bulk and avoid errors. With Sellbery, you can automate product listings as well as use its multi-channel selling feature to sell products on other eCommerce platforms alongside Amazon and grow your online business.
Examine the level of competition
You can use product opportunity explorer to check if your selected niche is dominated by big sellers or not.  For example, by analyzing the five best-selling items using the two metrics, "Click Share" and "Top 5 Brands," we can determine what percentage of customers are interested in the top five brands and items.
In this way, you can determine if an existing seller has a monopoly on a specific niche. Fewer clicks mean that one brand is not receiving the vast majority of the total. Your objective is to find a niche with a percentage value as low as possible to avoid a niche dominated by established brands.
Check price sensitivity
You can use the product opportunity explorer to find out how buyers have responded to different price ranges. Generally, if the percentage of clicks is disproportionately high for low-priced listings, it indicates that consumers are drawn to those items. This trend suggests that consumers in this niche are very price-conscious.
Conversely, if the click share is consistent across a variety of price points, or even high on more priced listings, this niche is less price sensitive than others. Customers are willing to spend more money on products that are of higher quality. This is a good method to research price sensitivity if your business model is Amazon retail arbitrage.
Summing up
Big data and insights will never stop being useful in the world of online retail. The use of statistics by a business can aid in identifying promising markets and expanding upon existing revenue streams. The Amazon Opportunity Explorer is an excellent tool that improves upon the marketplace's already robust analytic offerings. It can help you better understand consumer habits and remove a lot of uncertainty.
Having said that, it is important to realize that Amazon explorer merely shows the data, and it is up to you to make use of it in order to evaluate the successful goods to sell. We believe this guide will help you pick the right niche for your business.
Amazon opportunity explorer product finding capabilities in combination with Sellbery's product listing automation will help you reach more customers, boost sales, and grow your Amazon store.


Also Popular on Sellbery
Amazon Bans HTML Tags for Product Page Details
It is announced by Amazon that they will no longer parse, support and display HTML tags on product detail pages. In other words, there will be no more Amazon product descriptions in HTML.