How to Start an Etsy Shop: Step by Step Ultimate Guide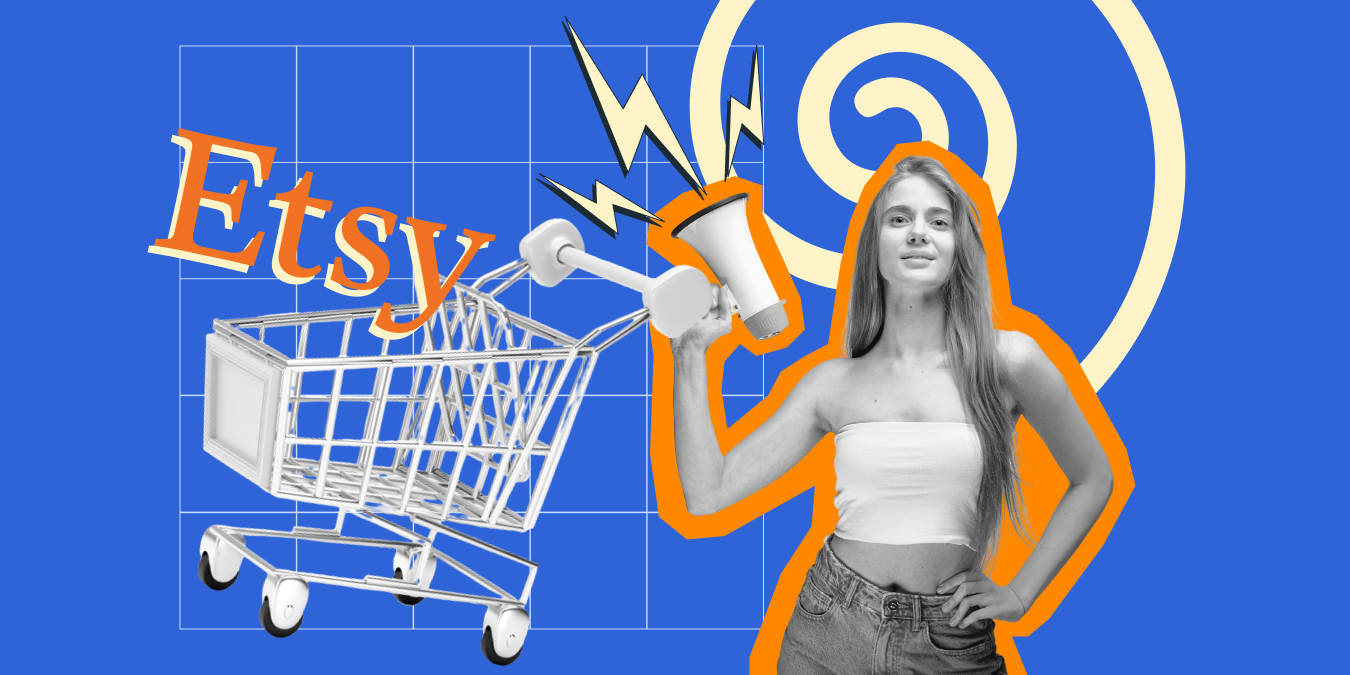 Find out how to start an Etsy shop from scratch or connect your existing eCommerce store to your Etsy account. Create listings and advertise your store!
Introduction: What Is Etsy
Those who've been thinking about how to start an Etsy shop for a long time know exactly why they've chosen the platform. The truth is, Etsy is a tremendously successful eCommerce marketplace. The platform invites creative individuals from all over the world to sell their products. The products that you'll most commonly find on Etsy are handmade or, at the very least, made with some creativity. Those may include custom bags, jewelry, home decor, toys, art, and clothing. Some of the more obscure product categories on Etsy include press-on nails, custom-made trivia games, and party quizzes.
It's no wonder so many people are thinking of becoming an Etsy seller! The commercial success of the platform is undeniable. It serves to connect buyers and sellers in a secure environment. As a result, the company turns a huge profit, sellers have the opportunity to earn money for, what are mostly, their hobbies, and buyers get access to exclusive and unique pieces. In 2022, the highest number of sales by one seller in a 30-day period was just above $40,000. If other people can do it, so can you.
What to Sell on Etsy: Etsy Top Selling Items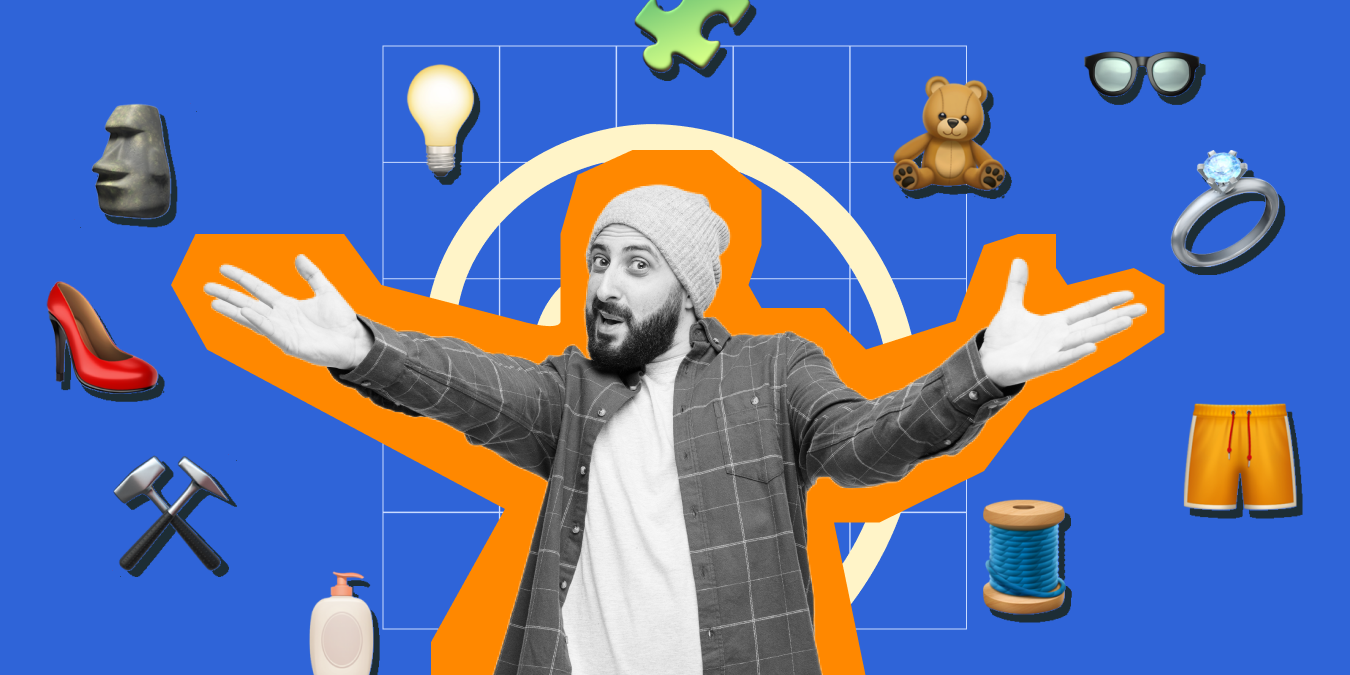 The key to successfully starting to sell on Etsy, and making money, is knowing what to sell. You won't get by with any random idea that comes to mind; you need to conduct thorough market research and trend analysis. The problem with trends is – they change quite frequently. Don't despair just yet; this simple fact can be a great benefit for a newbie starting an Etsy shop.
Fast trend cycles leave you open for the next top selling item at all times. Keep your eyes peeled for products that are just entering the market. You can follow big and small sellers on other eCommerce platforms, and see what they come up with. It's better to enter the market with a product nobody else has yet. Of course, that's not always possible. However, you can find your unique selling proposition, even if your product is not that unique. Offer the lowest price, highest quality, brightest colors, biggest size range, or fastest shipping of all of your competitors. That's how you'll get noticed after you start an Etsy shop.
One important thing to remember is that Etsy, unlike other eCommerce platforms, does not welcome dropshipping. The platform rides on unique, handmade pieces and creative ideas. If this is neither your interest nor your strong suit, you may consider other platforms. And, if you'd like to do it all and try multichannel selling, check out Sellbery. Now, without further ado, let's look at some Etsy top selling items and categories of 2023:
Craft supplies: Etsy is a platform for creative sellers and buyers. As a result, one of the best selling categories is craft supplies. This category includes any tools you would use to decorate your planner, personalize your stationery, and so on. Think stickers, pressed flowers, gems and stones, and other tools. You'll find people selling beads and gems for DIY jewelry, special paper for all your creative needs, and whole albums of stickers! You can make it big in this category with a relatively small budget.
Jewelry: Etsy has always been known for its massive custom jewelry market. People love buying personalized pendants, rings, and earrings. As a customer of the site, you can find unique designs and high-quality materials at a reasonable price. There is space for everyone; those who are looking for jewelry made from real gold and silver, and those who are after original and flashy designs.
Accessories: Jewelry is not the only fashion you will find on Etsy. Other accessories, like bags, scarves, belts, and hats, are quite popular too. The trick here is to make them unique. If you can crochet (or get your grandma to help you), you will find your market with ease. Professionals who know how to work with leather will see the same success. Once again, many sellers offer custom fashion accessories that attract a wide variety of customers.
Party supplies: Elaborate birthday parties, holiday celebrations, bachelorette parties, and weddings have become quite popular in the past few years. People have a rising need to be special in everything they do, and more money to spend on party supplies. Joining this market as a seller means endless possibilities. This category may include invitations, candles, cute decor pieces, straws, matching t-shirts, labels, menus, napkins, balloons, and more. You don't really need any of these things, so there is no limit to how much people will spend on them.
Custom items: Personalized items are what separates Etsy from large retailers and fast fashion brands. You can go to H&M and buy a pack of 5 rings for a couple of bucks. Or, you can go on Etsy, spend a bit more, and get a customized gold ring with your name engraved on the inside. You can buy a simple pair of silver hoops that everyone has on Amazon, or you can buy a unique pair of earrings on Etsy that you'll never see anyone else wearing. Personalization is what appeals to Etsy shoppers. As a bonus, you don't need to spend thousands of dollars; there is a big range of prices, from low to high.
What Do You Need to Start an Etsy Shop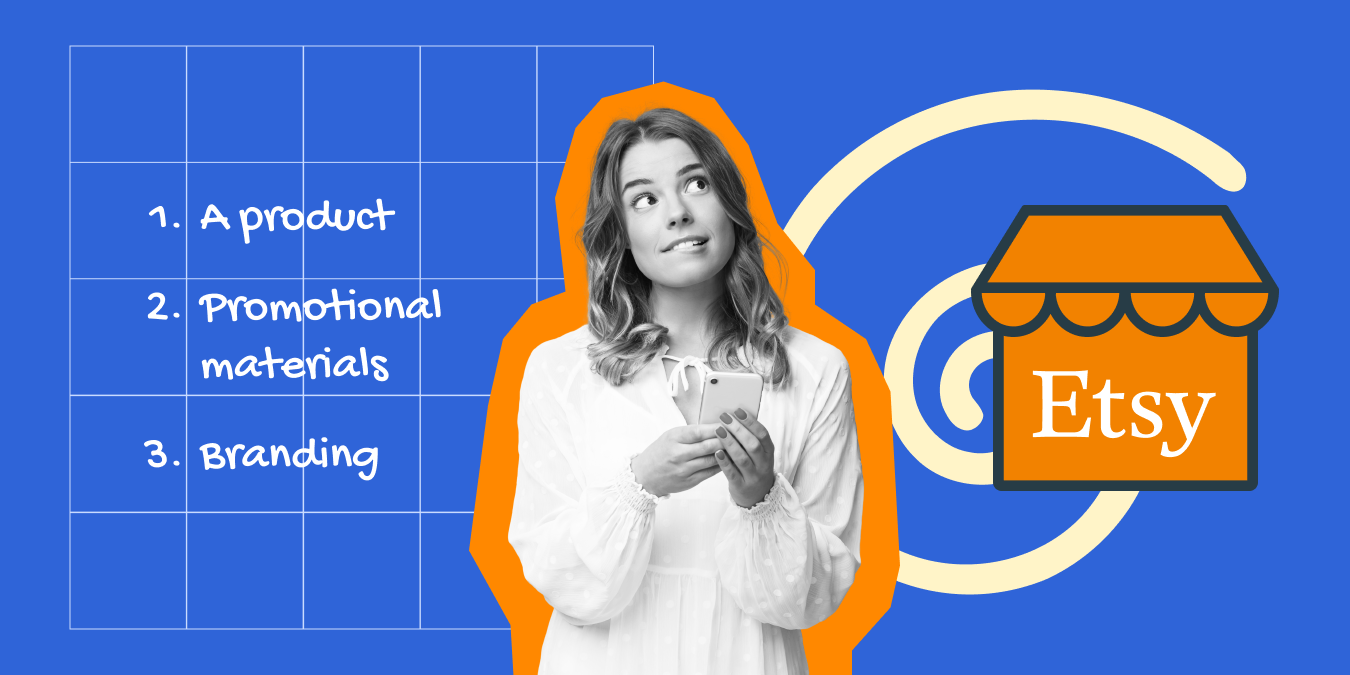 There is a fair deal of research and preparation that goes into starting an Etsy shop. Becoming an Etsy seller will require a product, photos of that product, packing materials, some knowledge of SEO tools and marketing, and more. Here are some things you need to figure out prior to opening an Etsy store:
A product
It goes without saying that you need something to sell. Without a product, your store is not really a store at all. Finding a suitable product is not as simple as just settling on one thing that you can make or buy and resell. You need to review Etsy's seller policies to make sure your product is in line with them. Prohibited items include drug paraphernalia, live animals, explosives, Nazi propaganda, and more. Most of these are quite obvious! You can, however, sell leather goods, human teeth or hair, letter openers, and airsoft guns. Find a detailed list of all the prohibited items here.
Setting up an Etsy shop is a lot easier when you have a product already. Those who've been using other online marketplaces to sell their merchandise will find the process of opening a store on Etsy quick and simple. All you have to do is transfer your listings from one platform to another. If you're considering switching to multichannel selling, you might need a helping hand. Learn more about Sellbery and transfer your listings with ease.
Promotional materials
In the case of a new Etsy shop, promotional materials may simply refer to pictures of the product. Depending on where you are in your journey to become a seller on Etsy, you may need to employ different tactics. At the very start, after you set up Etsy account, you will only need some photos of your product to display on your storefront. Later, you may consider advertising on Etsy and outside of the platform.
While we're on the topic of promotional materials, think about investing in packaging. Great packaging is an extension of your product, and it will be perceived as so by the customer. You can make a lasting impression with an eye-catching wrapping paper or box.
Branding
When you open Etsy shop, you're essentially starting your own brand. You may not have to register your business or trademark your logo, but it's still a brand. Viewing your Etsy store as a brand can be useful. A lesson in branding will show you that sometimes brand awareness can take first place. Even if you're not making sales right now, becoming more recognizable puts you on the road to commercial success.
In order to become more recognizable, shoppers need to be able to identify you through your branding tools. The first thing you should think about is your name. A good name is short and creates a clear association with the product. It should be easy to pronounce and remember. Overall, it should make sense in the customer's head. The name shouldn't be too long, contain a long sequence of numbers, or consist entirely of abbreviations. When you're picking your store name, think about the URL and how easy it'll be to type.
The next branding tool worth looking into is the logo. A logo will undoubtedly make you more recognizable and separate your store from the crowd. Starting to sell on Etsy comes with its own pros and cons. One of the cons is that some shoppers don't view individual sellers as separate entities; they're all a part of Etsy. A logo will create a feel of uniqueness and encourage brand loyalty.
If you have more room in your branding budget, a slogan is the next best thing after a name and logo. A slogan is meant to convey your brand's message in a few words. Consider the ways other companies use slogans to attract customers and enhance their brand. This short and seemingly unimportant sentence can soon become your catchphrase.
What to Do Before Opening an Etsy Shop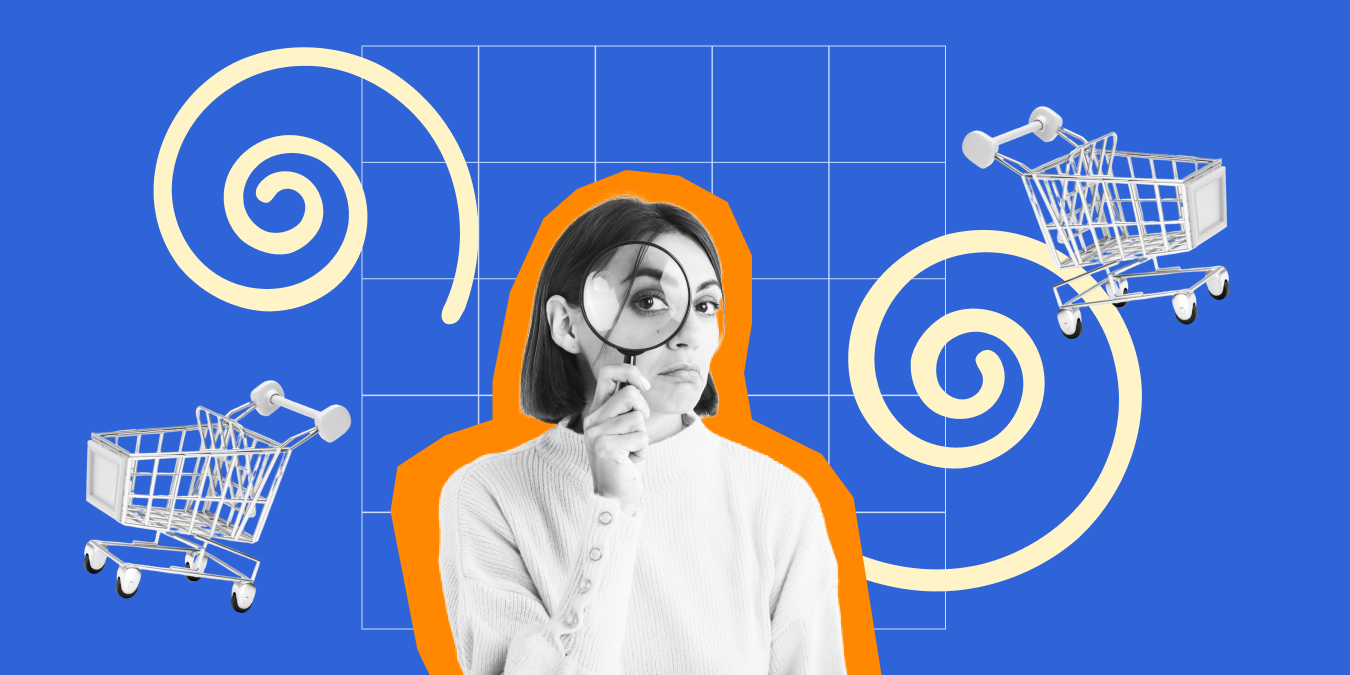 The process of opening an Etsy shop warrants a fair bit of preparation. Though the actual setup, which we will discuss later in this guide, might be simple, there are a few things you need to do before you get to that. Consider doing the following before you're ready to run your Etsy store:
Research the market for things to sell
The product is the base that's going to allow you to build a successful business, or crumble under pressure when you service your first customer. It's important to pick a strong product and everything that comes with it. There are certain guidelines from the platform that you have to stick to. The platform also favors certain products over others. For example, you have a real chance of growing your Etsy shop with handmade, unique, and creative products. Generic and mass-produced items do a lot better on other retail platforms, such as Amazon.
While keeping Etsy guidelines in mind, do your research on products that are trending right now. Let's say, necklaces are out this season, while rings are very much in. That's your cue to abandon that necklace collection and invest in high-quality rings for sale. If you want to get even more specific, think in seasons. Christmas-themed items do well around Christmas time, for obvious reasons. Halloween decor is popular in October, Easter bunnies will make bank right before Easter, and so on. Some themes that always do well are weddings, birthdays, anniversaries, and bachelorette parties.
While you're thinking about your product, consider the following things that make it complete:
Packaging
Design
Customizability
Target audience
Research tax requirements for your country
Who wouldn't want to make lots of money doing something they love? Many Etsy sellers admit that they joined the platform because of a hobby, like crocheting or making beaded bracelets. Selling their products soon turned into a career, or at least a part-time job. Eventually, selling jewelry, home decor, or party supplies on Etsy became their primary source of income. Now, doesn't that sound like a dream come true?
It sure does, but it does not take away the stress of having an income. In the US, income of above a certain amount per year is subject to income tax. Etsy really can be a full-time job, and the taxes come with it. Filing a tax report every year is a source of anxiety for many, though it really doesn't have to be. Not knowing what you're going into, how much you'll have to pay, and what boxes to tick is stressful. Go into your new business venture with all the necessary knowledge and you won't have to face the stress.
Before you make the decision to pursue selling on Etsy, find out the tax requirements for such income for your country or state. Maybe you will have to get a trade permit and fill out some extra forms every year. If your income is small, you might not have to do any extra work at all! Do your research and be prepared.
Find out how much it will cost you to run an Etsy store
The opportunity to make money is not free! Etsy offers a very convenient way for people to buy and sell custom goods. But, the platform has to make money in order to continue to function. It is a business like all others, after all. Long story short, running an online store on Etsy is going to cost you.
There is a lot of discourse about Etsy hidden fees on the internet. With a little bit of research, you can find a detailed breakdown of all the fees you might encounter as a seller.
You have to pay a listing fee for each item you list in your store. The fee is usually $0.20 per listing, though conditions may vary;
Once you make your first sale, you will learn about shipping label fees. Those are only applicable in some countries. The fee depends on the option you choose when you buy shipping labels;
Transaction fees are made up of 6.5% of the total order amount. Etsy will take this percentage from you with each order. Transaction fees apply to gift wrapping and shipping fees too;
Advertising fees concern those sellers who want to promote their goods. For offsite ads, you will be charged a 15% fee on the order total per year, if you've made under $10,000. Strive to make $10,000 or more, and your advertising fees will be discounted to 12%;
Other fees include payment processing fees, deposit fees, currency conversion fees, and a regulatory operating fee.
How to Start an Etsy Shop
Now that we've discussed what you need to know before setting up a store on Etsy, what you need to do before becoming a seller, and what kind of products you should consider for your store, we can finally address the main question of this guide – how to make an Etsy shop? We've created a step-by-step guide for anyone starting an Etsy shop. Follow it closely and enjoy the ride!
1. Create an account
The very first step of setting up an Etsy store is creating an account on the website. The account you create will enable you to sell your merchandise, as well as buy from other sellers on the platform. Creating an account is easy. Open etsy.com in your preferred browser and click Sign in. You will be asked to fill out a form with some basic information, such as your first and last name, email address, and so on. To make the process easier, you may choose to proceed with your Google, Facebook, or Apple account.
You should get a confirmation email in a matter of minutes. Check your email and follow the instructions in the email from Etsy. If you're having problems with registering your account or signing in, visit this page for more detailed instructions. Reach out to Etsy support if nothing works.
2. Write your bio
A big part of running an Etsy small business is being yourself. Sellers on the platform capitalize on their hobbies; now, what's more "being yourself" than that! Use your bio to introduce yourself to fellow sellers and shoppers on the platform when you create Etsy shop. Share details about yourself and your business. Don't forget to add a profile picture! Make it a wholesome portrait of yourself or the logo of your brand.
3. Name your store
Now, it's finally time to give your store a name! There are a few rules you have to follow. For example, the name should not exceed 20 characters and should not include any special characters or spaces. It also has to be unique and not currently in use by any other Etsy user. Finally, make sure it matches the theme of your store and is easy to remember.
4. Customize your shop
There are a few more things you need to do before you can get to the fun stuff. Select your default language. That's the language that will be used for your product descriptions. You won't be able to change it later, but you can add translations at any point. Select your country and currency.
5. Set up payment details
Forget the joy of indulging in your favorite hobby; getting paid is what it's all about! Setting up your payment details is a fun one because it means you can finally earn money from your hobby. It's a big part of creating an Etsy store. Connecting your bank account to your Etsy account is very easy. The platform will tell you exactly what information to add in order to get paid securely.
Speaking of security, don't neglect two-factor authentication. It's a feature you can turn on in your account, and we recommend you do. With two-factor authentication, you can avoid getting hacked. Once you turn it on, you will be asked to confirm your identity via a phone call, text message, or authenticator app whenever you sign in from a new device.
6. Set up the store
We're getting to the fun parts of setting up an Etsy shop! Treat your Etsy storefront as an eCommerce website. Even though it's not an independent website, you have creative control over the way your store will look. That includes the visual aspect of the storefront that can be perfected using a banner and a logo. You can also create a connection with your shoppers using a shop announcement. Write a short message to welcome your store guests and tell them a little bit about your brand. The message will be displayed on your storefront.
Your About section serves a similar purpose. That's where you can talk a little bit more about yourself and your brand. Share what sparked the idea to start an Etsy shop, what your brand means to you, and what value you hope it brings. This is also an opportunity to introduce the people you work with, if there are any.
Outlining your shop policies and shipping information is a lot less fun, though no less important. Being clear about shipping, returns, exchanges, and payment from the start will make your business run smoother. Shoppers, on the other hand, will know exactly what they're getting into, how much they'll need to pay for shipping, and whether or not you accept returns.
7. Add your listings (Etsy Shopify integration)
Now you're really becoming an Etsy seller and your shop is starting to take shape. When everything else is ready, you can add your listings. Listings are the products that you're going to sell. If you already have a storefront on another eCommerce marketplace, you can transfer your listings to Etsy. You can learn about Etsy Shopify integration online.
Making a listing from scratch is even simpler. In your account, access Shop Manager and Listings. Click on Add a listing, and the process will begin. For each listing, you need to add a thumbnail image, as well as photos and videos. The thumbnail will serve as the first introduction to your product, and the remaining images in the description will paint a more detailed picture.
Following the images, you need to describe your listing and add a few details. Try to stay on topic; nobody wants to read a convoluted description that doesn't hit any important points. If you're at a loss for words, describe the material the product is made of, its features, the color, and size.
Finally, add the price. If you're not sure about your pricing, look at how your competitors are pricing their products. When you first open a store on Etsy, try to shoot for the middle. You can increase your prices once you have a loyal customer base.
8. Open!
There is no way to organize a grand opening ceremony for your Etsy store through the platform. However, once you're all ready to go, you can start to advertise your storefront on social media. Tell your family and friends about it. Encourage them to shop your products and share them online. Word of mouth is the best advertisement when you're creating an Etsy shop!
How to Sell on Etsy
Congratulations, if you read the whole guide up until this point, your store must be ready to go! You know how to open an Etsy shop, but, how do you actually get to selling? The answer to that is a combination of advertisement, marketing, and branding. There are various tools you can use to bring attention to your storefront. Here are some of them:
Social media
Social media platforms have the benefit of free exposure. Going viral on TikTok takes sticking to the trends, while growing your Instagram following is a matter of dedication. If you don't want to pay for ads, you don't have to! Post on social media consistently, interact with your followers, and create exciting content. As a bonus, you can offer promotions and discounts to your loyal followers.
SEO
Search engine optimization is a valuable tool in the world of eCommerce. For Etsy, it means optimizing your listings and storefront. You can make your listings more searchable using our Etsy SEO tips. Make sure each listing has high-quality images and videos to go with it. The descriptions should be concise and cover all the important points. Use buzzwords and keywords that might bring your target audience to your listings.
Etsy ads
There is no doubt that any shop can benefit from paid ads. If you have something to sell, you will find a buyer! All you have to do is look a little harder. Or, make them come to you. When you open a store on Etsy, you don't have to go far to find an ad platform. Advertise your products directly on Etsy! This way everyone that visits your storefront is already an Etsy shopper.
Conclusion: So, How to List on Etsy?
Now that you know how to start an Etsy shop, you can go ahead and do it yourself! Don't overwhelm yourself with the vision of a ready Etsy store with a whole bunch of products. Start slowly by reviewing the things you need to do before you open Etsy shop. Follow our step-by-step guide for setting up an Etsy shop and, soon enough, you'll be ready to list your first product!
Listing is easy when you have everything you need. Prepare high-quality images and videos, write concise descriptions packed with keywords, and get to work! Whether Etsy is your first eCommerce marketplace, or you already have a shop on Amazon or other platforms, you can benefit from multichannel selling. If you already have an online store, you can integrate it with your Etsy storefront and transfer your listings with the help of Sellbery. Sign up for a free trial and set up store on Etsy with ease!


Also Popular on Sellbery