How to Choose a Name for your Etsy Shop + Good Etsy Shop Name Ideas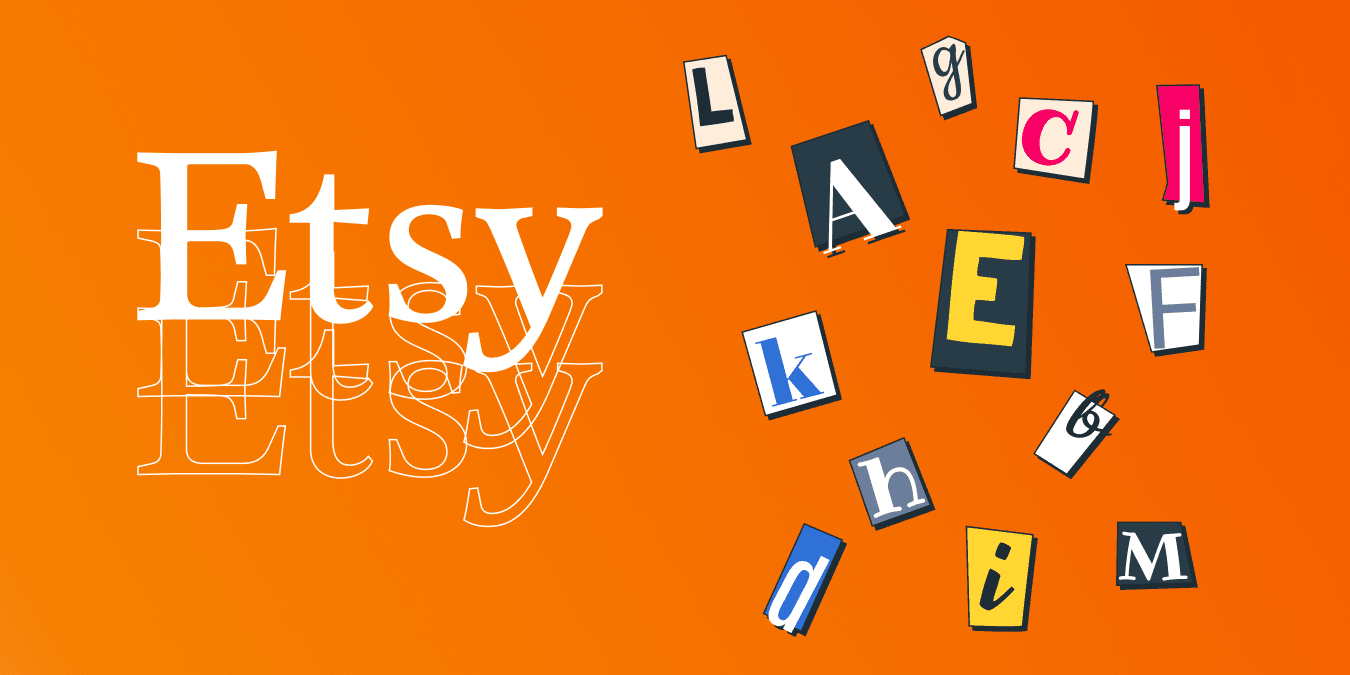 Etsy shop name creation is a crucial step in developing a robust brand. Find out the tips on creating a unique name for your shop along with some good Etsy shop name ideas.
"Don't judge a book by its cover" may be a common phrase  we have all heard in our lives.  However, this is something that does not apply when a customer opens your business store on any marketplace for the first time.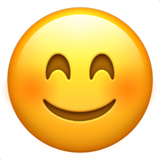 The more suitable phrase that can be used here is "Definitely judge a business by its name"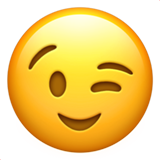 Well, your business name is the first thing a customer sees and this can leave a significant impression on the customer . A business name can immediately communicate the whole look of your business, and it can help you stand out from other businesses if a strong and unique name is chosen.
As an eCommerce seller, selling on Etsy is a good way to extend your business influence to capture customers' attention. Therefore, choosing the right name for your Etsy store is as important as choosing the right product for your business.
There are some tips and tricks on choosing a strong name for your Etsy store. Let's dive in on some ground rules.
How to Choose the Best Etsy Shop Name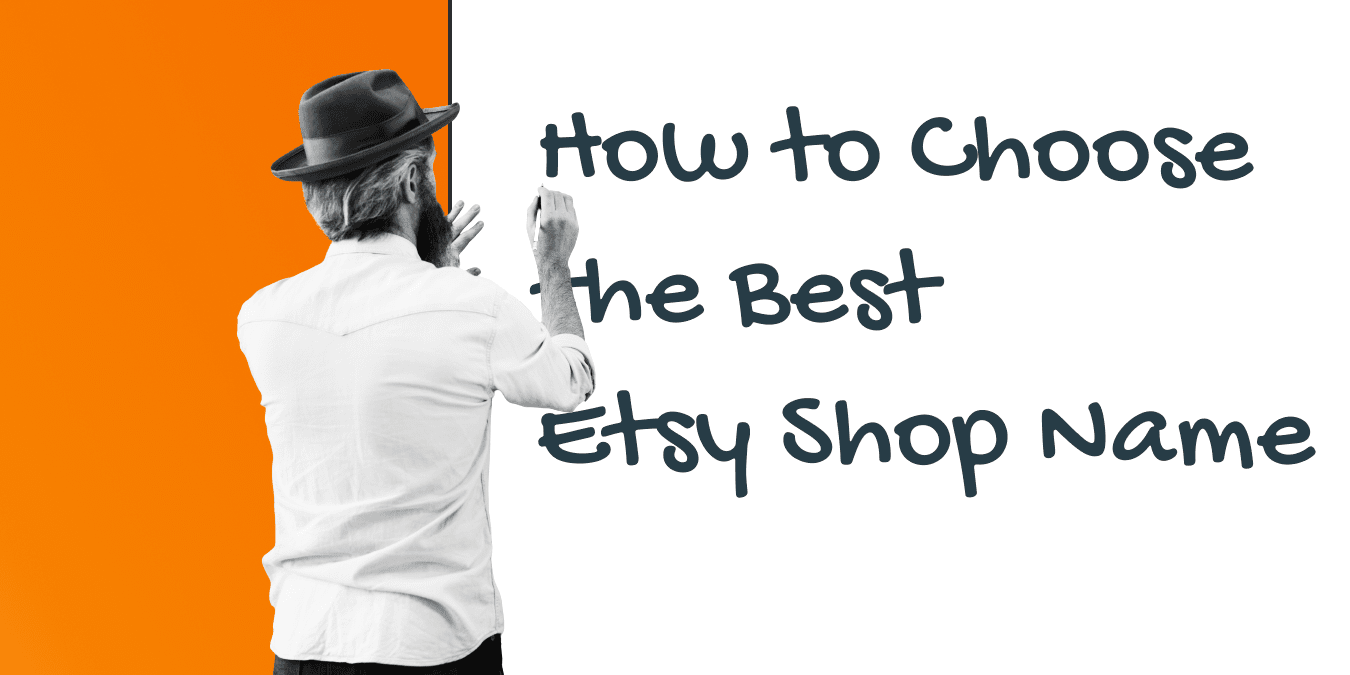 Make sure you know what you're selling
The first thing you need to do is decide what you will be selling. Choose the product category from the sections listed on Etsy. Being sure about what you're selling will further help you to choose a name that reflects your product and brand.
Make sure the Etsy name represents your business
When you're choosing a name for your Etsy store, make sure it immediately communicates to the customer what you are selling or at least gives off an energy that reflects your brand. Choose 5-6 keywords that reflect your business and its essence. Keep in mind that the name should tell the customers what they should look forward to when they see your brand.
You can either; 1) choose a name that is directly related to your product and attach it with a classy adjective that can either be descriptive or suggestive, 2) you can use your own name or someone else's name for your Etsy store or 3) choose a name that can be completely abstract yet catchy.
However, there are some downsides to choosing your name according to your product or using your own name for your store:
If you ever want to bring variations in product or introduce a new product line, the brand name chosen consistent with your product wouldn't reflect that anymore
If the name that you have chosen is not well-recognized then it can be a bit tricky for your customers to make sense of what you sell at the first glance.
Make sure the Etsy name is memorable
You'd want to choose a name for your business that will leave an unwavering impression on anyone who visits your store for the first time. A memorable name that will be stuck on their minds and will be easier for them to suggest your brand to their friends and family.
Make sure the Etsy name is original
Nothing portrays your business as more genuine than choosing an original name. Copying a name not only leaves a bad impression on the customers but can also leave your business at a standstill. There is a high chance that you won't be able to buy a domain for your website or altogether get sued by the other business if you use a name trademarked by that particular business.
In short, there will be a line of problems that would be completely damaging to your business.
Make sure you check Etsy and all the other socials to check the availability of  the name that you have chosen for your Etsy shop. If you don't find anything similar, then you're good to go with this chosen name.
Make sure the Etsy name ranks well on search engines
Choose a unique and different name; something which goes with your product that will bring your business on top of the search results, in short, making it more SEO-friendly. . Make sure that you factor in some SEO techniques that will substantially put your brand ahead of other similar businesses.
A tool like Sellbery can considerably help you with making your Etsy store more SEO-friendly.  Find the right keywords and fill in tags, titles, and descriptions in the attributes fields that Sellbery provides you with to beat the algorithm and be seen by potential customers.
Optimise you online selling!
Try Now

You can use name generator websites available online to help you with creating or choosing the right name for your Etsy shop.
Make sure the Etsy name is concise and simple
As we mentioned, a name is the first thing a person sees when they will visit your store for the first time.  If it's simple, short (20 characters), and easier to spell then chances are your brand will be found easily online if searched and thus, will be recommended more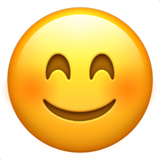 Good Etsy Shop Name Examples
Factoring in all the tips and tricks we put up together, we will be sharing some good Etsy shop name examples (some personal favorites) from which you can definitely get some inspiration.
1. CaitlynMinimalist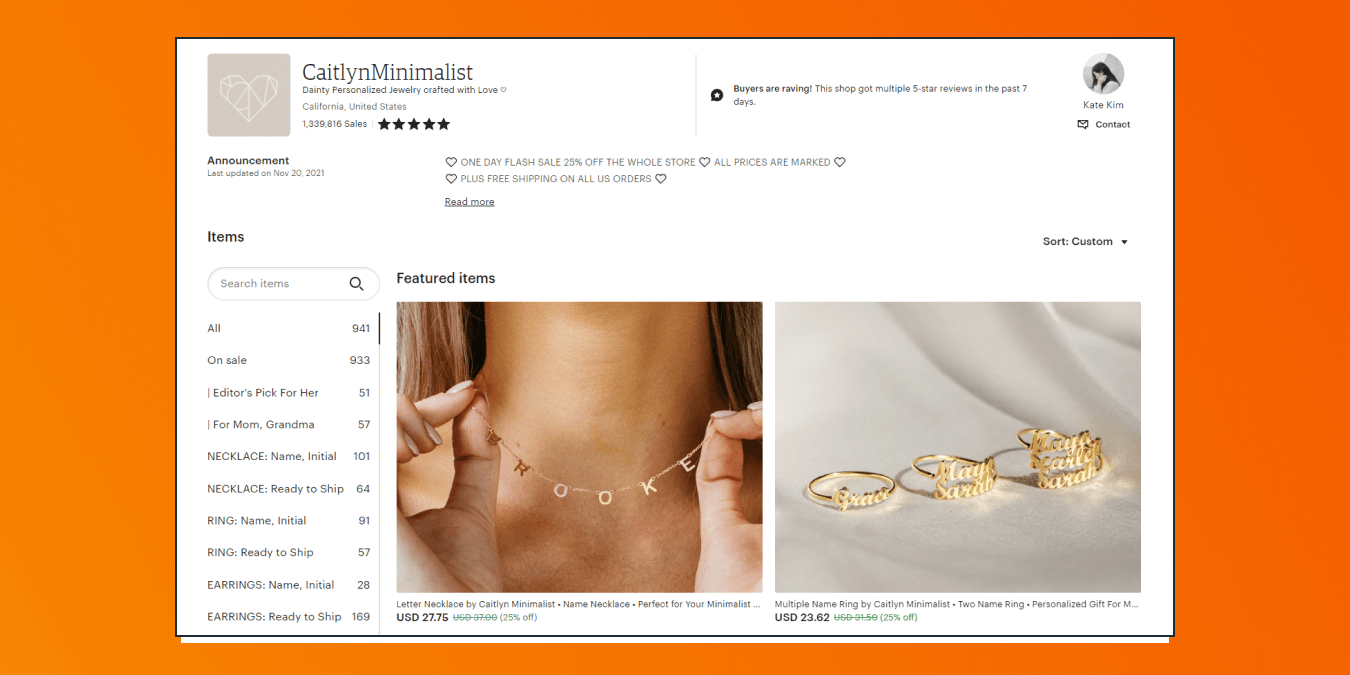 This name justifies the product category that she is selling; the jewelry  and jewelry accessories are  minimalistic and simplistic, with a tinge of elegance. The energy and style that the name conveys justify the overall look of her Etsy store. In the future, if this business wants to introduce another product line, the essence of this business reflected through the name won't be compromised.
2. YoursPersonalized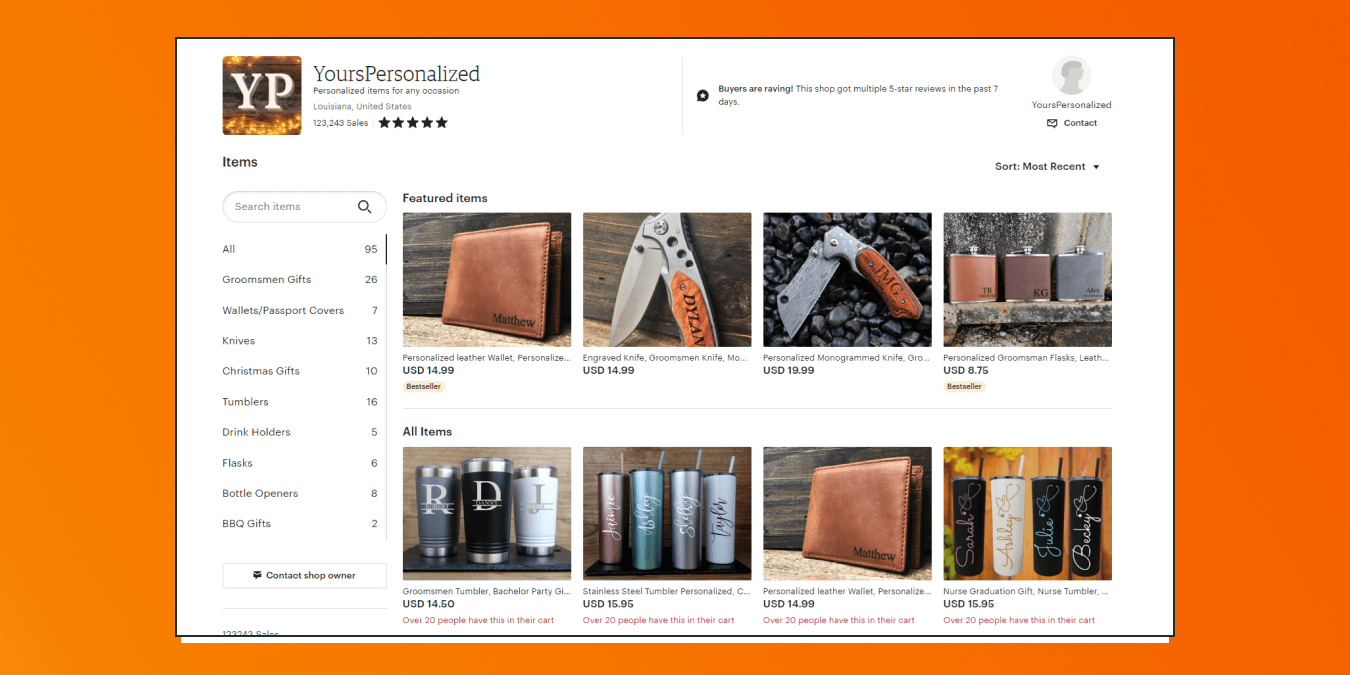 As the Etsy name suggests, a customer can get their name added to their products; again the name reflects their business. No matter what new product they will introduce, the essence of this business will not be impacted.
3. Uzura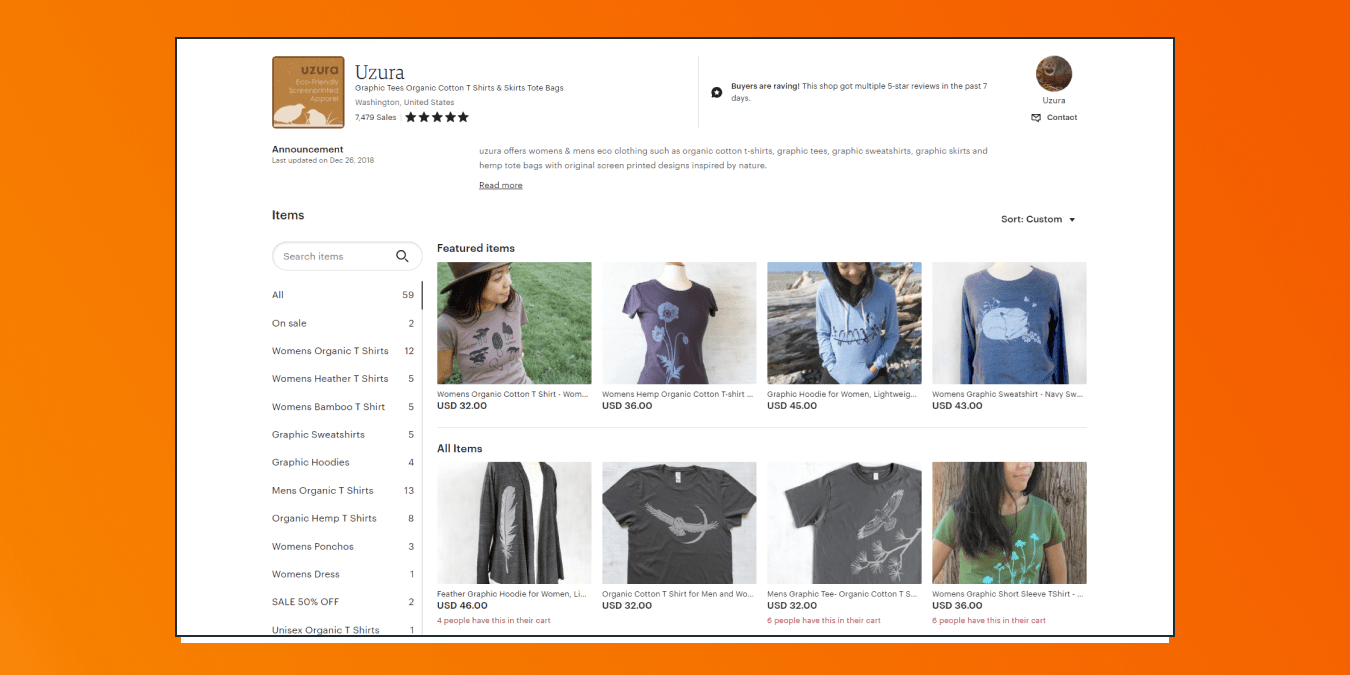 This is an example of an Etsy business using an abstract name that does not reflect their product line and the overall vibe of your store yet is catchy and will probably be remembered by the customers. This is actually a great naming strategy that works well for SEO.
4. NeptuneArtPrints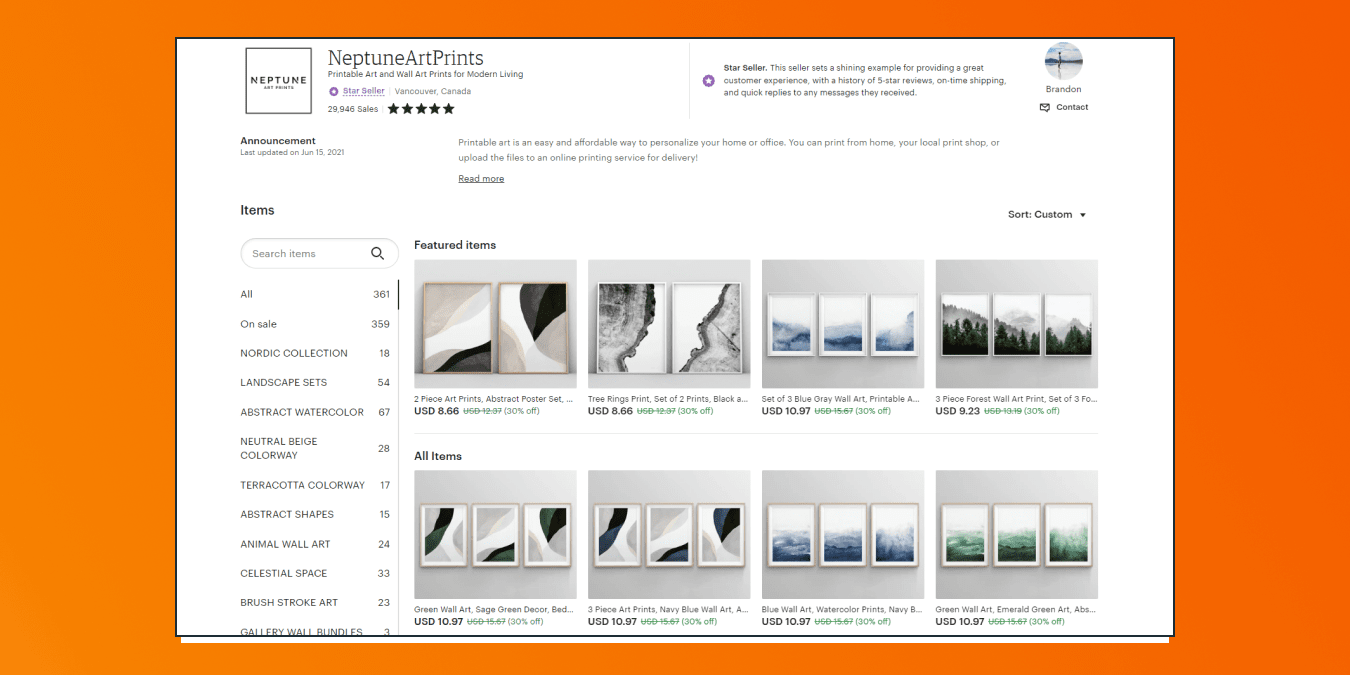 The name of this Etsy shop, NeptuneArtPaints, gives off a celestial vibe that is communicated through the look of the store and the style of the products as well. It holds a tinge of elegance and the name justifies the essence of the business.
5. OakyWood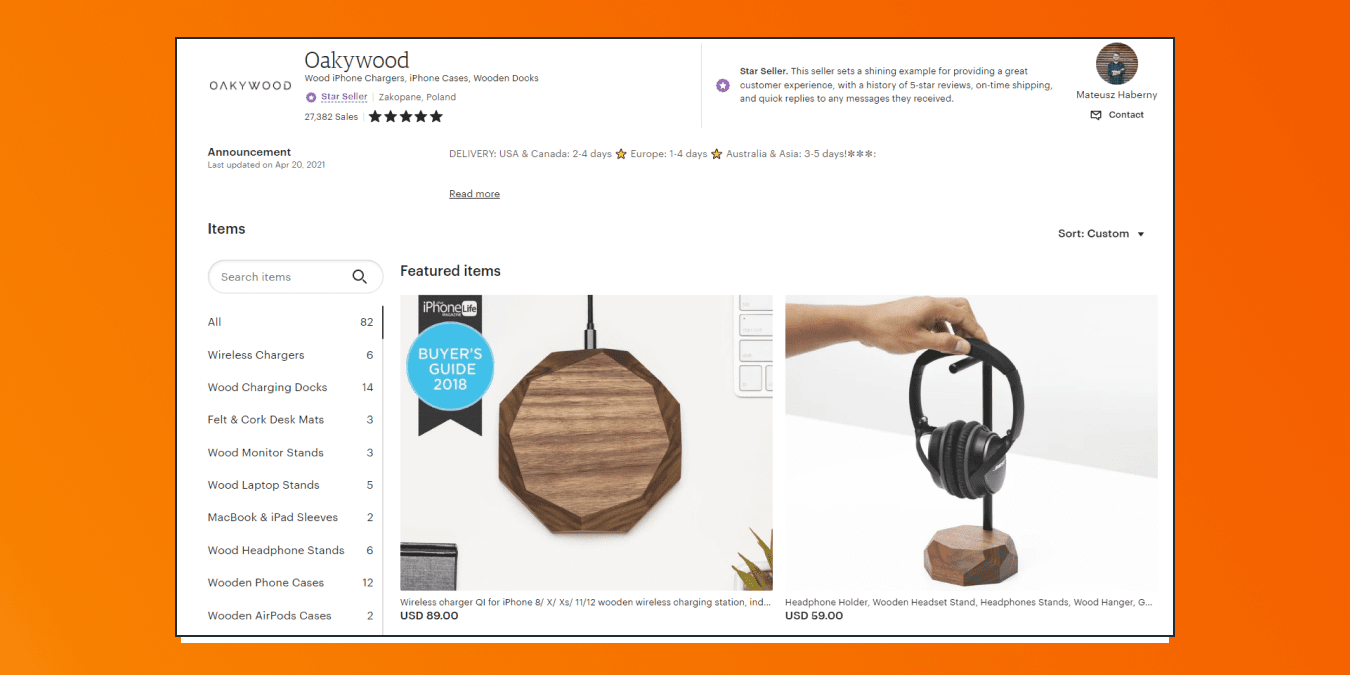 The name of this Etsy store is self-explanatory.. It's something that instantly conveys to the customer about what the brand is selling. The products are mostly in oakwood and anything new introduced won't take away the spirit of this business as long as it's in oakwood.
Etsy Shop Name Ideas
We have put together some some catchy and cute Etsy shop names that can inspire you to create your own name for your Etsy shop:
KatesEssentials
PurpleBerry
AstralHomes
IkigaiLifestyle
HerbJardin
PrettyLittleThings
LilliesAndRoses
AryasCrafts
iPaint
CraftsandWoodBox
GalaxyDepot
PensAndScissors
KatesPreloved
How to Change Your Etsy Shop name
If you have already set up your Etsy shop but want to change the shop name due to any particular reason, then there is a way to do it. To alter the name of your store, follow these steps:
Click "Shop Manager" on Etsy.com.

Select Settings from the drop-down menu.

Select Info & Appearance from the drop-down menu.

Change Etsy Shop name by clicking the "Change" button next to it.

Fill in the name of your new store.

Click "Save" and viola – the Etsy name for your store is changed!
Some further pointers or questions that you need to keep in mind while you're changing or creating the name of your Etsy store: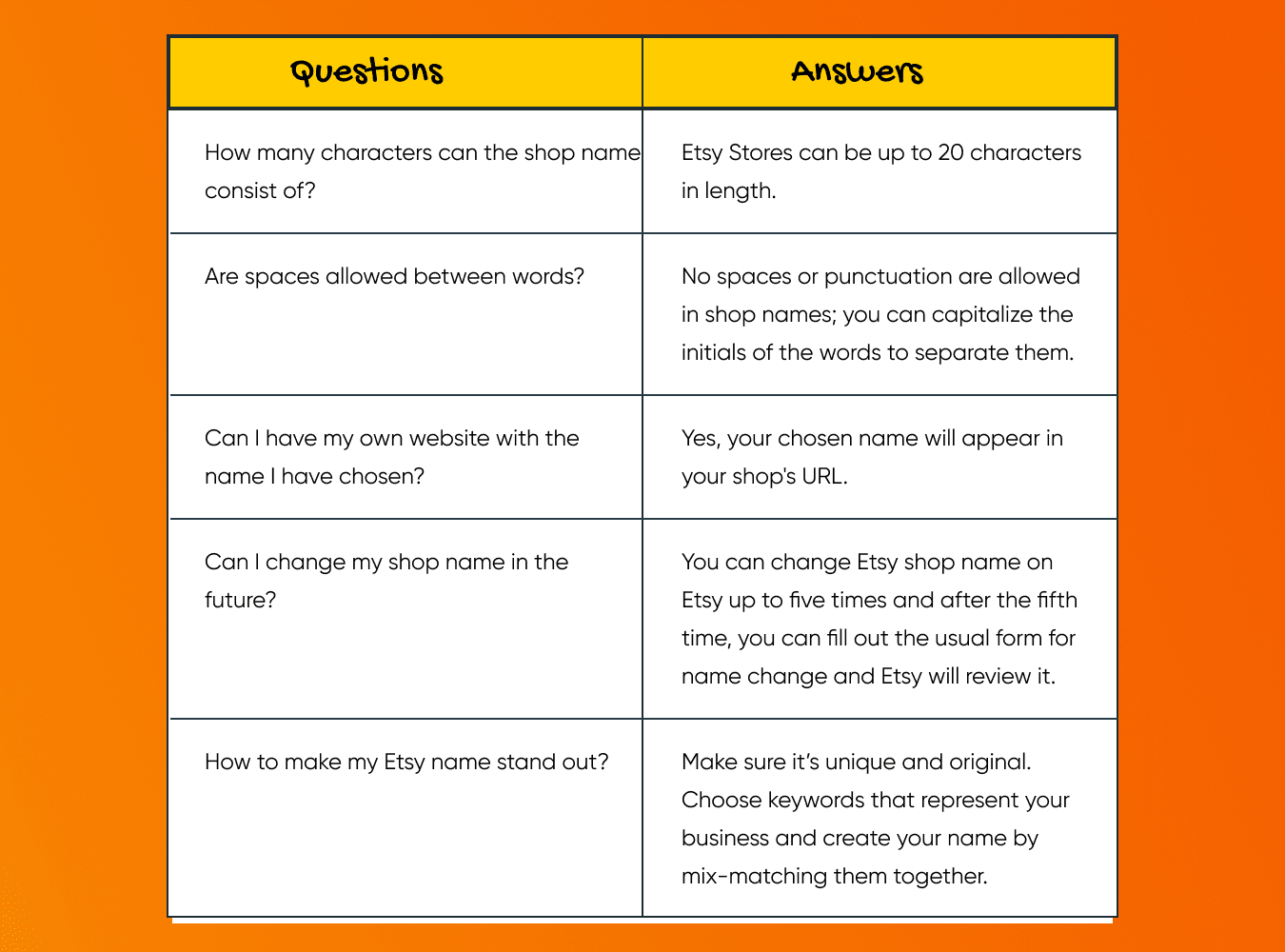 In a Nutshell…
In the world of eCommerce that consists of high competition, choosing the right name for your Etsy shop can make or break your business. Following the key pointers and ground rules can help you come up with a sweet, memorable, unique, and catchy name for your Etsy shop 🙂
If you want to integrate your Etsy store with other marketplaces, you can definitely give Sellbery a try!
Integrate your Etsy store now
Try Now



Also Popular on Sellbery
Top 6 Toxic Small Business Loan Myths
Explore the top 6 myths surrounding small business loans and understand the truths behind them. Learn about the simplicity of obtaining loans, the role of credit scores, and the viability of startup loans. Find out why online lenders are a viable option and how banks can offer benefits. Make informed decisions to foster the growth of your business.