What Is Order Management and How to Improve It?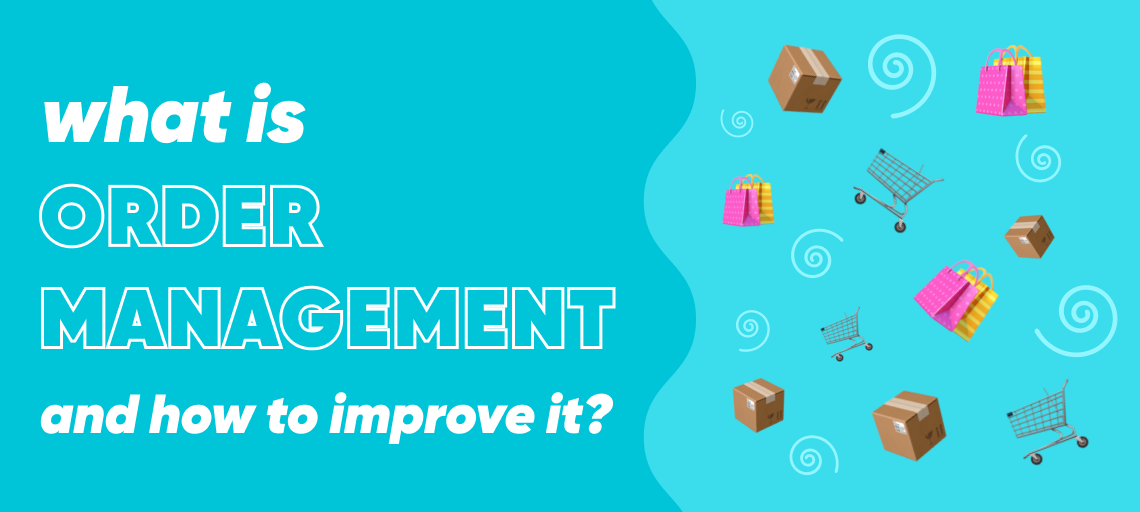 Find out what you need to know about order management as an ecommerce store and increase conversions.
Order management includes all the processes from the moment a customer responds to your ecommerce digital marketing efforts and makes an order through one of your online sales channels, to the moment the order is fulfilled. Though order management may seem quite simple, it consists of a number of processes, such as packaging and shipping.
If you are a seller with your own online business, you know how difficult order management can be. Many sellers fail to acknowledge their need for order management, ultimately making their ecommerce store unsuccessful. A multichannel merchant (one with multiple ecommerce channels) has an even harder task of keeping track of all of their online sales.
Wouldn't it be great to have a solution that would take care of all of your online sales channels? Perhaps Sellbery can provide some much needed structure to your multi channel order management. Learn to make the best of all of your sales channels!
Pay Attention to the Data Driven from Analytics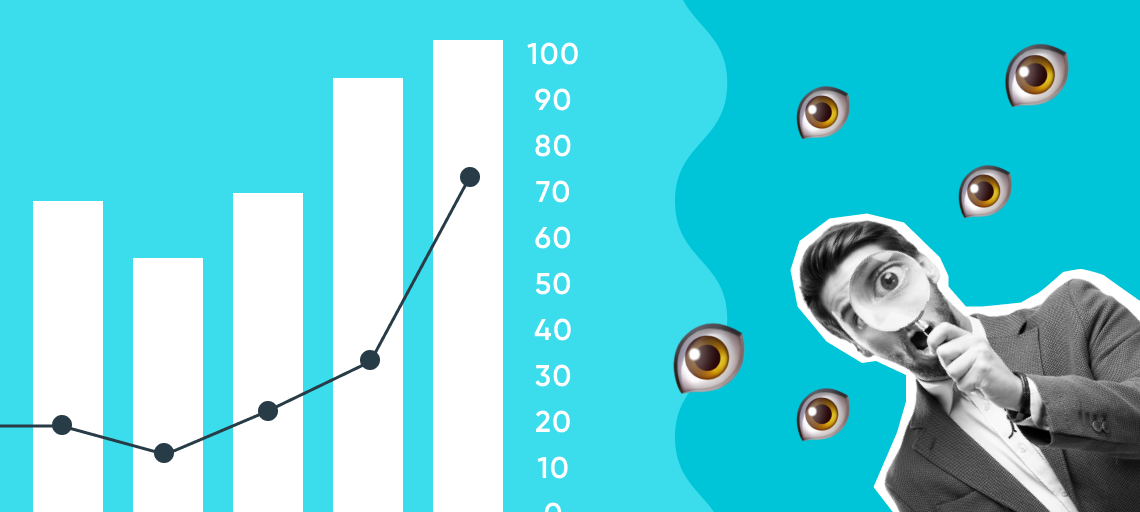 As an ecommerce seller, you need to learn to use analytics in your day-to-day life. Analytics play a big role in ecommerce, as they help you predict the demand for your products. That process goes hand in hand with order management, as it can help you reduce waste and prevent under stocking your inventory.
Analytics can help you predict how much of a certain product you can sell in a month. With this prediction, you can fulfil all of your customers' orders on time, with no delays. In addition to that, you can communicate with your vendors efficiently and create an effective supply chain that supports your business. All of that is incredibly important, as customers like to have access to their favorite products without having to wait weeks or pre-order.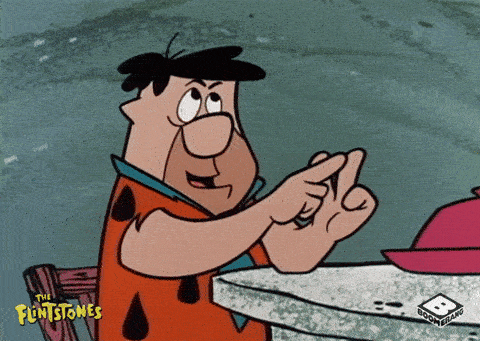 When you're looking to track your success, analyze each product and channel separately. Let's say you're selling a mini vacuum cleaner. It could do very well on Amazon, because the platform is perfect for technology and appliances. It could also do well on Facebook, but badly on Instagram. The reason for that could be because the former has more of a mature audience that is interested in household appliances. Judging the product's success based on the analytics given to you by Instagram would be a mistake, though you should certainly keep them in mind as well. Remember that every channel has its own quirks.
Know the Role of Each of Your Channels
Omnichannel selling focuses on approaching the consumer in the right place at the right time. You can communicate with the consumer through multiple channels, that all carry a unified message. Someone who has seen your Facebook ad, for example, should easily be able to connect that experience to the experience of visiting your brick and mortar store.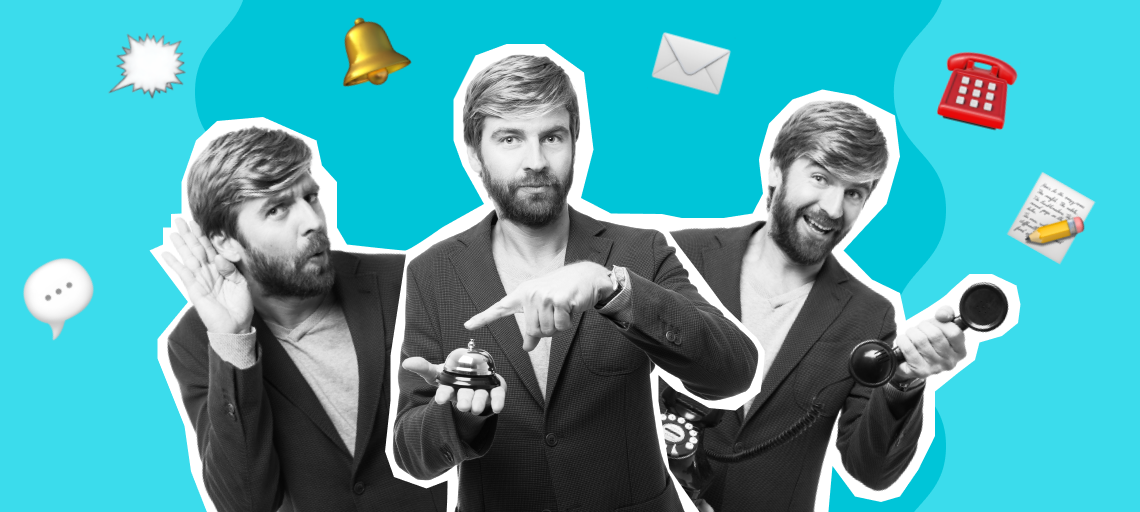 At the base of omnichannel order management is flexibility. It is your goal as a seller to adapt to your customers' needs and provide the best experience for them. That includes (but is not limited to) efficient order management. Your product should be available to the customer regardless of what channel they choose to use to obtain it.
There are different options you should consider in regards to your order management system. One of the keys is having a unified order management system that keeps track of inventory everywhere. If a product is available in your brick and mortar store, it should also be available online. At the same time, the product should be counted as your inventory. Without proper structure, it is easy to create confusion among employees and customers.
The same counts for shipping and returns. A product that's been shipped should be accounted for in terms of inventory. A product that's been returned should be accounted for as well. Omnichannel order management should keep track of all the sales channels you're using. If you want to get a better idea of how multi channel order management works, check out our website.
Sync Your Customer Order System to Your Inventory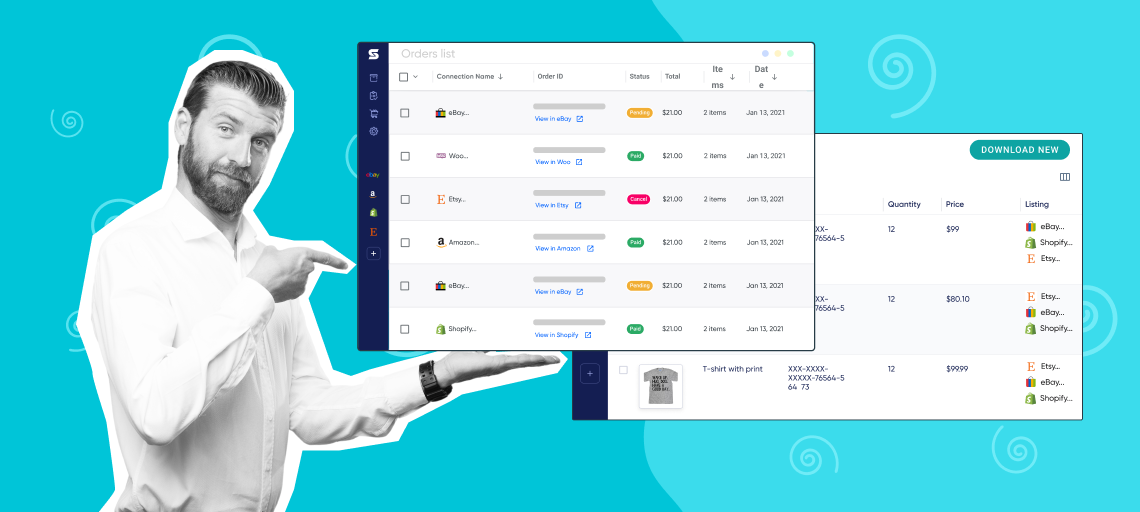 As a customer yourself, you must know that feeling when you really want to buy something and it's out of stock. It's rare that customers actually come to your website with the intention to buy something right now. Most customers won't wait an unknown amount of time until your product is back in stock. Instead, they will find an alternative that is available right now.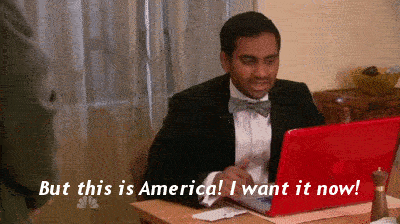 In other words, customers don't like when things are out of stock. The worst (and best) part is – that it's entirely your fault! If you had a better order management system in place, your products would always be ready for sale. Then, once you've sold out completely and don't intend to sell any more of the product, you can delete it from the website.
If you don't want to disappoint your customers, there are some things you can do:
Track inventory automatically. Use a smart system that will alert you when you're running low on a product. That should give you enough time to restock before the product goes out of stock completely.
Display availability and pricing on the website. Customers like to know what's going on. If you can tell them that the product will be available starting Monday, they are more likely to come back.
Centralize All Your Orders in One System
If you're not making sales, you're not making money. There is no need to explain exactly why order management is important, as without it, you wouldn't be making a lot of money. Keeping track of your inventory further proves this point by allowing you to sell more in a shorter period of time, resulting in higher profits. Of course, it's not all just about product availability. Receiving, tracking, and fulfilling orders are all important processes that need to be managed. Doing so manually is very time-consuming and unreliable. That's where Product Information Management (PIM) systems come in!
A good PIM system can dramatically improve your performance across all channels and make the process of order management significantly easier. Here are some benefits of using a PIM system:
Keep all the information in one place. If you're a multichannel merchant with multiple ecommerce channels, you need a strong system that will gather and keep all of your data from all the channels. Instead of checking different channels and their tools to keep track of inventory, you can access all of your inventory through one PIM software.
Better customer experience. We're all doing it for the people, right? If your people are not happy, they're going to find another website to order from, thus decreasing your conversions. A strong PIM system can make products available to customers quickly, allow them to check how many pieces of a product are in stock, and so much more. Create a better customer experience and increase your conversions.
Automate All the Order Management Processes
With the rise of automation tools, people rarely need to participate in manual processes anymore. Order management automation is no exception. At its core, order management consists of a number of routine processes that are tedious, boring, and time-consuming. It is no wonder that order management automation took a big load off the shoulders of ecommerce sellers all over the world. Here are some of the benefits of online sales and order management automation:
Speed up order fulfilment. Manual order fulfilment can take a while, meaning the customer will have to wait until their product is ready for them. Order management automation removes any extra hoops you and your customers would have to jump through, and creates a quick and easy way to fulfil orders.
Improve customer service. When you're using an order management program, you're giving your sales representatives access to customer information. Next time there is a problem, the customer will get quick support from a representative who is already familiar with their case. There is no need for reciting additional customer information and wasting time.
Reduce human error. We all make mistakes; some more dreadful than others. Though a mistake in order processing is hardly deadly, it can be very annoying. If you fulfil hundreds of orders per day, you are bound to get one wrong eventually. Imagine how upset your customer will be when they receive the wrong item. Order management automation can help you avoid such errors. The more orders you have, the more you need a tool that will help you keep track of them.
Save time and money. The two are basically the same thing! Automation reduces the time you and your employees need to spend fulfilling orders. As a result, you can occupy your employees with other, more important tasks or pay them less. Software like Sellbery, for example, can help you prevent overstocking and opitimization of products to new sales channels, as well as split test your product to see which variations best perfrom.
Want to see how all is possible?

Start with trial, connect with our support and will guide you to better product management?
Final Words
Ecommerce digital marketing, customer relationship management, and other processes can be detrimental to the success of your business, but you won't get anywhere without proper order management. Implement a tool to automate order management and keep track of inventory on all of your channels.


Also Popular on Sellbery
Amazon ASIN Number: What is It and How Do You Get It
Starting an Amazon trading career, you probably faced with such term as ASIN number. At first glance, it seems to be something confusing and difficult. In fact, if you are ready to distribute your merch to one of the most popular marketplaces, there is a big moment here. You must know the crucial pitfalls. ASIN code is one of them.