Your Extensive Guide to eBay Dropshipping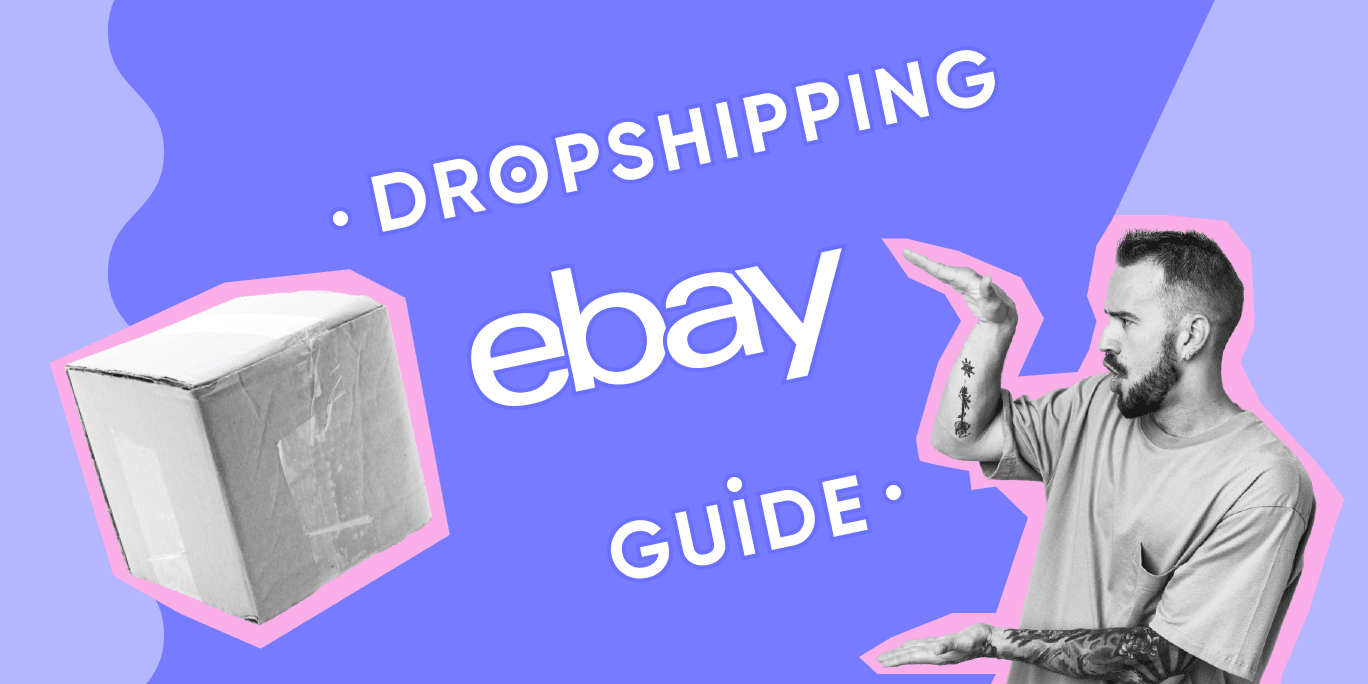 Wondering if you can dropship on eBay? Find out how to take your business on the next level with it! Sellbery will help you to benefit from eBay dripshipping.
The eCommerce industry has evolved over the years, with new technological innovations people can set up an online business from the comfort of their homes. One of the trending methods currently is the dropshipping business model. And today, we will learn how you can get your foot in the eBay dropshipping space.
With 138 million active buyers worldwide, eBay is a lucrative online marketplace for new sellers and established businesses. Furthermore, eBay dropshipping offers an opportunity to individuals who never imagined to own a business to start their entrepreneurial journey. All it takes is passion and determination to succeed.
If you've been wondering about how dropshipping works and were hesitant to start your dropshipping business on eBay, don't worry! We have you covered. In the article, we will tell you everything you need to know about eBay dropshipping. We will explain in great length what eBay's dropshipping policy is, what to drop ship, tips to succeed, and most importantly how to set up your eBay dropshipping business. So let's get started.
Is dropshipping allowed on eBay?
Dropshipping can be very convenient for many sellers, as you never have to physically handle the product. That removes all the stress of having to find a space for your inventory, as well as trying to sell every last bit of it. But, is dropshipping allowed on eBay? Working with eBay dropshipping suppliers allows you to rely on them for sending the product to the customer. All you have to do is work as a middleman and find the customer. You also get to decide how much you want to charge for the product and how much you're going to end up keeping after paying the supplier. Dropshipping is an entirely online business.
So to answer your question, whether eBay permits dropshipping or not. In short, yes, dropshipping is allowed on eBay. However, there are some restrictions. According to eBay dropshipping policy, this business model is only possible if you purchase the goods directly from the wholesaler rather than the retailer.
Meaning, eBay does not permit sellers to fulfill orders placed by customers through any other marketplace or retail outlet that offers direct shipping of the items you're offering on the marketplace. In fact, it's risky to dropship from other merchants. eBay dropshipping policy clearly states that engaging in such activities will get your account temporarily or permanently flagged or suspended.
While there are workarounds, rookie dropshippers are best off sourcing their goods from a wholesaler. In the event that you are a skilled dropshipper, you may order directly from stores and employ a variety of strategies to overcome the obstacles you face. However, you should strive to increase your selling limitations right off the bat to prevent any complications in the future.
Amazon to eBay dropshipping
Previously there were dropshipping apps like Easync and PriceYak that allowed Amazon sellers to expand their businesses to eBay. These dropshipping softwares helped them to resell Amazon items on eBay at a greater price.
After customer dissatisfaction came to light, policy adjustments were made to prevent Amazon-based businesses from shipping directly to eBay customers. Now, the new regulations prohibit Amazon to eBay dropshipping.
To make it clear, you are still allowed to use Amazon FBA for eBay fulfillment. However, you can't purchase items from their marketplace.
Automate your eBay product listing with Sellbery learn how you can gain a competitive edge
Learn More
What is dropshipping on eBay?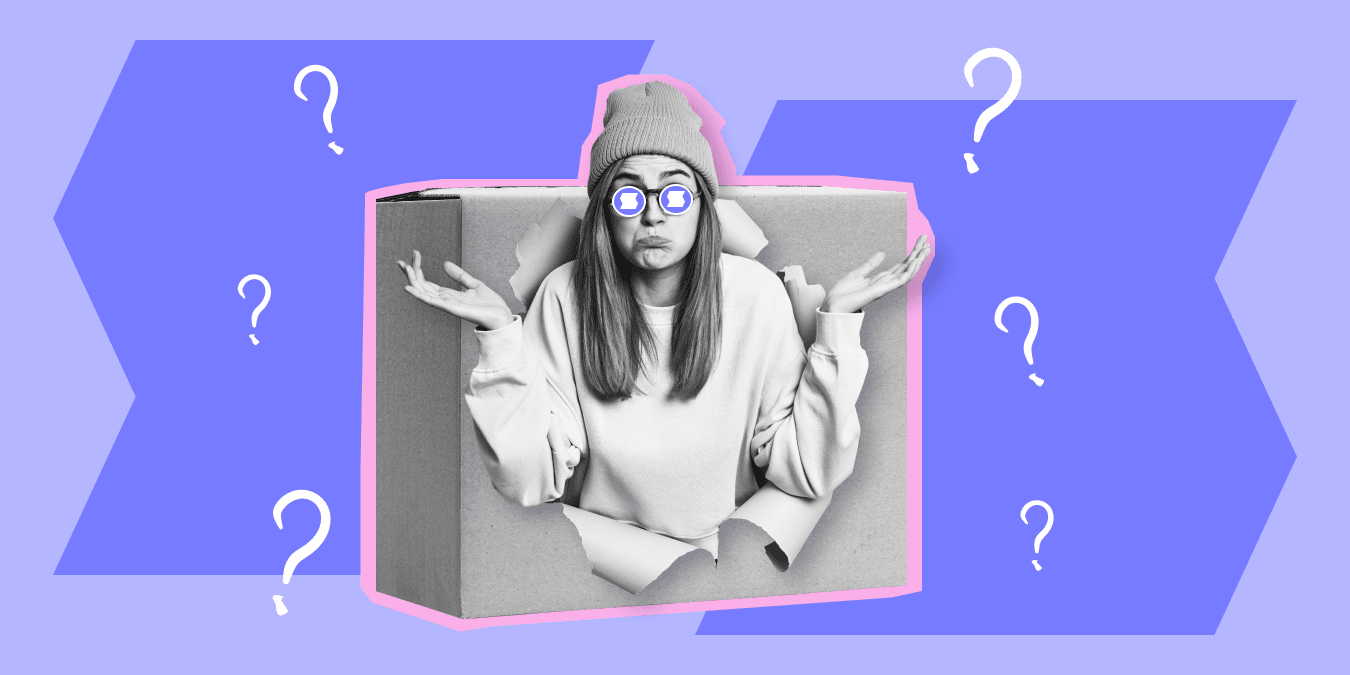 The term "dropshipping" refers to the fulfillment model utilized by businesses that get their products from a dropshipping supplier, then resell them on eBay at a profit.
Since there is little to no start-up cost involved with dropshipping, it is a common option for people to get into business for themselves. You don't have to handle the products you're selling or keep stock in a warehouse. Your eBay customer's order information is transmitted directly to your dropshipping supplier, who then fulfills it by selecting and packing the items and sending them on to the buyer.
If you're listing a product on the platform, you have to accept full responsibility for the delivery. You have to ensure that the delivery time corresponds to the delivery time stated in the product description on eBay. In other words, if the buyer doesn't get their item on time, you are entirely responsible for the compensation and so on.
Pros of eBay dropshipping
Is dropshipping on eBay worth it? Even though dropshipping on eBay is not always easy, you can make a lot of money for your business that way. Plus, automated eBay dropshipping is not too difficult. Once you've established a good system on eBay, there are several pros to operating this way. Here are some of them:
Once you've established a good system and learned how to use eBay dropshipping tools, you can ask your supplier to drop the prices for you. If they see that you are consistently making sales, they are better off taking a smaller cut and keeping you on than dropping you completely. With consistent growth, you can make them a lot more money, even if they take a smaller cut per item.
Once you get into the groove of listing items and contacting your supplier to ship them to buyers, you don't have to be very hands-on. Let your supplier handle the shipping, and collect checks without really putting in a lot of time. It takes some time to set up your eBay account and upload all the product listings, but even that can be made easier with dropshipping software for eBay like Sellbery. Eventually, dropshipping can just become a side hustle that will allow you to focus on your dreams and goals.
If you use the right programs and cooperate with trustworthy suppliers, it is quite easy to start your dropshipping business on eBay. eBay is not a complicated platform, so it shouldn't take you months to understand it. All you need is some time.
You don't need to invest a lot of money upfront. Yes, there are some eBay fees that you have to pay. You might also have to pay your supplier to start working together, but that depends on your individual agreement. If you don't want to invest lots of money, this is the perfect business to start with.
Cons of eBay dropshipping
It's not difficult to learn how to dropship on eBay, but it is a bit of a challenge to become very successful at it. eBay is a competitive platform that can be quite tough on newcomers. If you're ready for the challenge, you should know what you're going to have to face. Here are some cons of eBay dropshipping:
Choosing the right product to sell can be more difficult than you think. You have to find something that people want and not many sellers are offering yet. If you can predict what's going to sell, you will be very successful. In the opposite case, you will have a difficult time growing your business.
The competition is fierce! You might come across sellers that are working with the same suppliers as you and offering the same products at a lower price. If that's the case, all the customers are going to go to them. Do your research before you settle on a product and don't rely on your luck. Find a way to differentiate your store and make it more appealing.
With eBay's fees, you will make a lot less money than you could sell in your own online store. It can give you great exposure, but consider if it's going to be worth it for you. You need to pay a fee for listing a product, another one for accepting a payment from a buyer, another one for upgrading your listing, and a percentage of the sale too. All of this can add up to a hefty sum. Many people choose to invest in their own online store, as that allows them to keep 100% of the profit.
It's very difficult to differentiate your store and get your customers to come back to you. Most buyers don't remember the sellers they buy from, so they usually go for the cheapest product. You can be reliable, trustworthy, and fast, but eBay will get all the credit. Next time you're listing a product, it's like you're starting from
How to Dropship on eBay
eBay dropshipping has become more difficult in recent years. It's important to make sure you're not breaking any rules every step of the way. In the opposite case, your account can get suspended and even permanently deleted. Here is how to start dropshipping on eBay.
Step 1: Create an eBay seller account or an eBay store. 
You don't have to go for a store, as that option is paid, but remember that you'll have to pay listing fees anyway. While you're at it, make sure to register on your country's eBay website to appeal to the right audience. The new seller account creation process is quite straightforward and it should take you much time. Here are some tips to make sure you start on the right foot.
Think carefully about the seller account name you pick. Make sure you oblige to eBay username policy and avoid inappropriate or insulting words. Try to come up with something creative, this will allow you to attract customers and develop a brand in the long run.
Set up your payment method early. Payment processing options may vary by nation. For example, US-based sellers have the option to choose between a credit card account or a PayPal account.
Set up your profile or store page and provide details regarding your shipping and discount policies, product offers, etc.
Step 2: Decide which products you want to sell
Choosing which products to sell can be a difficult task. If you haven't decided yet, you can check the best selling items on eBay or use product research tools to help figure that out. The general rule when picking a product to sell is to check if there is a demand for it and how competitive the market is for that product.
Step 3: Find a supplier
Next, you'll have to look for a supplier for the products you've chosen. Find suppliers that are willing to work through eBay and add them to your eBay account. Make sure your suppliers are willing to ship directly to your customers and attach a custom return label to every package that will indicate that the package is from your store. Furthermore, you should test the quality of goods and services the supplier is offering beforehand.
Step 4: List your products on eBay
This is the tricky part, as you have to compete against over 19 million other sellers that are selling the exact same products. You've to make sure you accurately list your products to catch customers' eyes. Use proper product codes while listing items. You can learn about what is MPN on eBay and other product codes in our detailed guide. Furthermore, you have to pay extra attention to the quality images and optimize your product description for SEO. You can use eBay listing tools such as Sellbery to make the process easier. With Sellbery you can automate your product listings and optimize them to reach a larger audience.
Step 5: Price your products
Because of the nature of the business, eBay dropshipping is very price sensitive. Pricing your products properly is crucial to increase sales on eBay. You're competing with thousands of other sellers that are offering the same product. Customers are inclined to buy goods from the seller that is offering them cheaper. Study your market and decide on a competitive price.
Step 6: Forward order details to supplier
Once you've made a sale, contact your supplier and ask them to send the package to your buyer. Even though the supplier is in charge of the shipment, it is still your responsibility as long as you're selling through eBay.
Sellbery can help with the process of dropshipping on eBay by automating and optimizing product listings. Some of the specific ways Sellbery can help with dropshipping on eBay include:
Automated product listing: Sellbery allows you to create and upload product listings to eBay quickly and easily by using a CSV file. This can save a significant amount of time and effort compared to manually creating listings one by one, especially if you have a large number of products to list.
Optimization tools: Sellbery offers a variety of tools to help optimize your listings for better visibility and performance. This may include things like keyword research, title optimization, and pricing recommendations. These tools can help you make your listings more attractive to potential buyers, increasing the chances of making a sale.
Inventory management: Sellbery can help you manage your inventory by tracking which products are selling quickly and which are not. This can help you make more informed decisions about what products to list and how to price them.
Multi-Channel: Sellbery allows you to expand your business from eBay to other eCommerce platforms, like Amazon, Walmart, and Shopify, which can help you grow your business and reach more customers.
Grow your eBay Dropshipping business to other eCommerce platforms with Sellbery
Find Out How

How to Start a Successful eBay Dropshipping Business
If you're wondering how to sell on eBay successfully, we've prepared some steps that should get you started. Follow these tips if you need direction and guidance. If you feel as though it's not working out for you, don't give up just yet! It takes some time to get a store up and running, so your business can still be successful.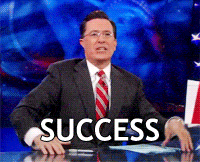 Choose the right product
It is so important to choose a desirable product. At the end of the day, if nobody wants your product, you're not going to make any money. Instead, you will just be paying eBay for having your listing up. Similarly, you can end up in a situation where lots of sellers are using the same supplier and selling the exact same product at a lower price. Sometimes, there is no way to make a profit in that situation. Do your research before you start selling on eBay and don't rush into it. The product can make or break your business.
Find the right supplier
Much like the product, your supplier can make or break your store. Other platforms are more lenient, but eBay is quite strict. If your supplier fails to ship the product in time, you are risking your reputation on the platform and even your whole account. Find a supplier that will agree to your terms. Negotiate the price and don't pay your supplier more than you have to.
Use helpful software
Multichannel selling is great, but the process of migrating all of your product listings from one platform to another can get tedious. Use an eBay dropshipping tool like Sellbery to stay organized and upload all of your listings to eBay. Automated eBay dropshipping can take care of everything. Make Amazon to eBay dropshipping easy. Save yourself some time and enjoy the beauty of automation
Manage your pricing
Millions of online shoppers visit eBay frequently in the hopes of finding the lowest possible prices on the goods they want to purchase. You might have to constantly adjust your product prices to keep up with the competitive market. This can be a huge challenge for sellers, especially the new ones.
Furthermore, you'll have to take eBay's final value and listing fee (both of which can eat away at your already slim profit margins) in consideration when managing your product pricing.
Having said that, there are a variety of options for keeping your profits stable. For instance, A Buy It Now listing on eBay allows you to sell your dropshipping product for a predetermined price, guaranteeing you the profit you're looking for. Furthermore, you can learn how to reduce eBay fees and increase your profit margins even more.
Setting a reserve price as the minimum amount that customers may auction at can help you make a larger profit when selling items on eBay. To guarantee that you'll be able to pay your fixed expenses, you can also start the bidding process at a high price.
You will need to account for eBay's listing and final value fees in addition to those from your supplier (taxes, shipping, etc.).
Work more efficiently
Because the profit margins are so thin in eBay dropshipping business, you've to focus on increasing your sales volume. This also means you might have to put in extra effort and resources, especially if you're managing all of it manually. You'll have to find creative ways to reduce your workload and increase efficiency. For example, you can use the bulk listings feature to list multiple products at once and then utilize the time you'll save on the fulfillment process.
Use eBay promotions
You can consider spending some money on eBay paid promotion listings ,if your margins allow it, in order to increase sales. Display ads inside the marketplace are a great way to get your eBay dropshipping items in front of potential buyers.
Priorities customer service
Making sure the customers are satisfied with the product and quality of service is essential in eBay's dropshipping business. The fact is the customers are unaware of who actually is fulfilling the orders. So it is your responsibility to make sure the order is timely delivered. In order to enhance the customer's shopping experience you should reach out and ask for their feedback. Additionally, you can offer order tracking services so they can monitor when their items will be delivered.
Furthermore, you can block eBay buyers to bid on items that are ruining the shopping experience of your customers.
How to automate dropshipping on eBay
Automating eBay dropshipping can help you streamline and optimize various processes such as passing order information to suppliers, allowing you to save time and resources, and focus on growing your business. There are a few ways in which you can automate dropshipping on eBay:
Use a dropshipping automation tool: There are several eBay dropshipping software programs available that can automate the process of listing products, tracking inventory, and fulfilling orders for dropshipping on eBay. Although they cost some money to acquire, if you're looking to scale your eBay dropshipping business it will be worth it.
Integrate with a fulfillment service: Some fulfillment services, such as DSM, have integrations with eBay that allow you to automate the process of listing and fulfilling orders.
Utilize a virtual assistant: if you're looking for something standard, you can hire a virtual assistant to handle the day-to-day tasks of running your dropshipping business on eBay. Virtual assistants are efficient at managing mundane tasks such as listing products, tracking inventory, and responding to customer inquiries. This can free your time to focus on marketing and branding of your online business.
While automation might help you manage your eBay dropshipping business more efficiently, you should still keep a close eye on things and be ready to tackle any issues that come up.
Best eBay dropshipping tools to use
There are plenty of eBay dropshipping softwares out available in the market, here are some of the popular ones:
Oberlo: Oberlo is a popular tool for dropshipping on eBay that allows you to import products from AliExpress, track inventory, and fulfill orders automatically.
Dropified: Dropified is powerful automation software that allows you to import products from multiple sources, including AliExpress and Amazon, and fulfill orders with just a few clicks.
DSM Tool: DSM Tool is a fully automated dropshipping software that helps you import products, fulfill orders and track inventory.
SaleHoo: SaleHoo is a wholesale directory and dropshipping tool that can help you find profitable products and suppliers to sell on eBay.
Inventory Source: Inventory Source is a product sourcing and inventory management tool that works as a control center for eBay dropshipping stores. You can be integrated with your eCommerce platform and manage all your operations easily.
Sellbery: Sellbery is an inventory management tool that allows you to automate and optimize your product listings to reach more potential customers. Additionally, its multi-channel selling feature allows you to grow your online business to other eCommerce platforms.
You should always consider your specific needs and requirements before choosing software. You can try free trials or demos (if available) of each software to find the one that best fits your business.
Tips on what to dropship on eBay
eBay stands out when compared to other marketplaces because of its unique customer base. You will find a buyer for whatever niche you can come up with. Having said that, with dropshipping business you want to focus and start with small, easy to ship items. This will allow you to keep your shipping as low as possible. We have shared a list of top selling categories on eBay below, you can browse through them and find the products you can dropship.
Arts, Crafts & Sewing
Automotive
Baby
Beauty & Personal Care
Cell Phones & Accessories
Clothing, Shoes & Jewelry
Computer Accessories
Electronics
Health & Household
Home & Kitchen
Kitchen & Dining
Musical Instruments
Office Products
Patio, Lawn & Garden
Pet Supplies
Sports & Outdoors
Tools & Home Improvement
Toys & Games
There are thousands of items in the categories above that are ideal for your eBay dropshipping business. You can check if you've picked the right product by following the guidelines mention here:
Look for products with high demand: Research products that are in high demand and have low competition on eBay. This will increase your chances of making a profit.
Choose a niche: It's usually easier to succeed in a specific niche rather than trying to sell a wide range of products. You can focus on a specific category or product line to establish yourself as an authority in that area.
Check for profit margins: Make sure the products you choose have a good profit margin. You can do this by comparing the wholesale price of the product to the retail price on eBay.
Look for products with a high perceived value: People are willing to pay more for products that they perceive as high-value, such as luxury items or unique items.
Check out the supplier reputation: Make sure to check reviews of the supplier you are considering to dropship from, it's important to work with reputable suppliers.
Consider seasonal products: Some products may be more popular during certain seasons, such as Christmas ornaments in December.
Keep an eye on trends: Keep an eye on trending products and be ready to jump on new trends as they emerge.
Test the waters: Start with a small number of products and see how they perform. Once you find a product that sells well, you can scale up your inventory.
Where to find dropshipping suppliers to use
Who you choose as your eBay dropshipping supplier is the most important factor in your business. You'll be responsible for the quality of products and delivering services regardless of them performing the tasks. Here is list of platforms where you can look suppliers for your dropshipping business on eBay:
AliExpress: AliExpress is one of the most popular platforms for dropshippers, offering a wide range of products at competitive prices. With its unique structure catered for the B2B market it is an ideal choice for eBay dropshipping businesses.
SaleHoo: SaleHoo is a wholesale directory and dropshipping tool that connects you with suppliers who offer products at wholesale prices.
Spocket: Spocket is a dropshipping platform that specializes in sourcing products from US and EU-based suppliers. This can be beneficial for you as it allows you to satisfy customers that are looking for faster shipping times.
Doba: Doba is another dropshipping platform that allows you to browse products from multiple suppliers at once and fulfill orders directly through the Doba platform.
Wholesale2b: Wholesale2b is a dropshipping platform that gives you access to products from multiple suppliers at once and automates the process of listing and fulfilling orders.
Keep in mind, these are just a few examples, and there are plenty of other suppliers out there. Furthermore, you should always research suppliers thoroughly before starting to work with them. Make sure to check their reputation, shipping times, and return policies by talking to their other clients.
Is dropshipping on eBay worth it
Dropshipping on eBay can be a worthwhile endeavor for those who are willing to put in the time and effort to research profitable products, find reliable suppliers, and optimize their listings. However, it's important to be aware of the risks and challenges associated with dropshipping on eBay. It's always important to do your own research and evaluate if it's the right fit for you.
Hopefully, this guide will assist you make the decisions. If you choose to venture on this journey, make sure you utilize all the tools at your disposal. Integrating automation tools such as Sellbery, can help you manage all your product management needs.
Remember that starting a dropshipping business on eBay can be a long-term investment and it may take some time to see consistent results. It's important to be patient and keep working on optimizing your business.
eBay Dropshipping FAQs
How to make money dropshipping on eBay?
In order to make money dropshipping on eBay you first have to set up a seller account, choose a product, and find a supplier to fulfill orders.
Is dropshipping on eBay legal?
Dropshipping on eBay is legal, as long as you comply with all of eBay's policies and any laws and regulations that apply to your business.
eBay has policies in place to protect both buyers and sellers, and as a seller on eBay, you are responsible for ensuring that you comply with all of these policies.
How much does it cost to dropship on eBay?
The cost to dropship on eBay can vary from seller to seller. However, you'll be subjected to the eBay listing fee, final value fee and category specific fee. After making a couple of sales you'll be able to make educated guess on the operational expenses.
How much money can you make dropshipping on eBay?
In general, it's hard to give an exact amount of how much you can make dropshipping on eBay, as it will vary based on your niche, competition, and the products you choose to sell. Some people make a full-time income while others may only make a few hundred dollars per month. It will depend on how much time, effort and capital you are willing to put into the business
To get an idea of how much money you can make, you can calculate your profit margin, which is the difference between the wholesale price of the product and the retail price you charge on eBay. For example, if you purchase a product for $10 and sell it for $20, your profit margin is 50%.
Remember that you will also have to factor in the cost of shipping, handling, and any other expenses related to your business, such as marketing or payment processing fees.
How to calculate your price for eBay and dropshipping?
To calculate the total price for eBay and dropshipping you have to add all the eBay fee you'll be charged, shipping costs, and the total fixed price of the products you've purchased from the suppliers.
Optimise you online selling!
Try Now



Also Popular on Sellbery