How to Sell on MercadoLibre: Step-by-Step Guide for Online Sellers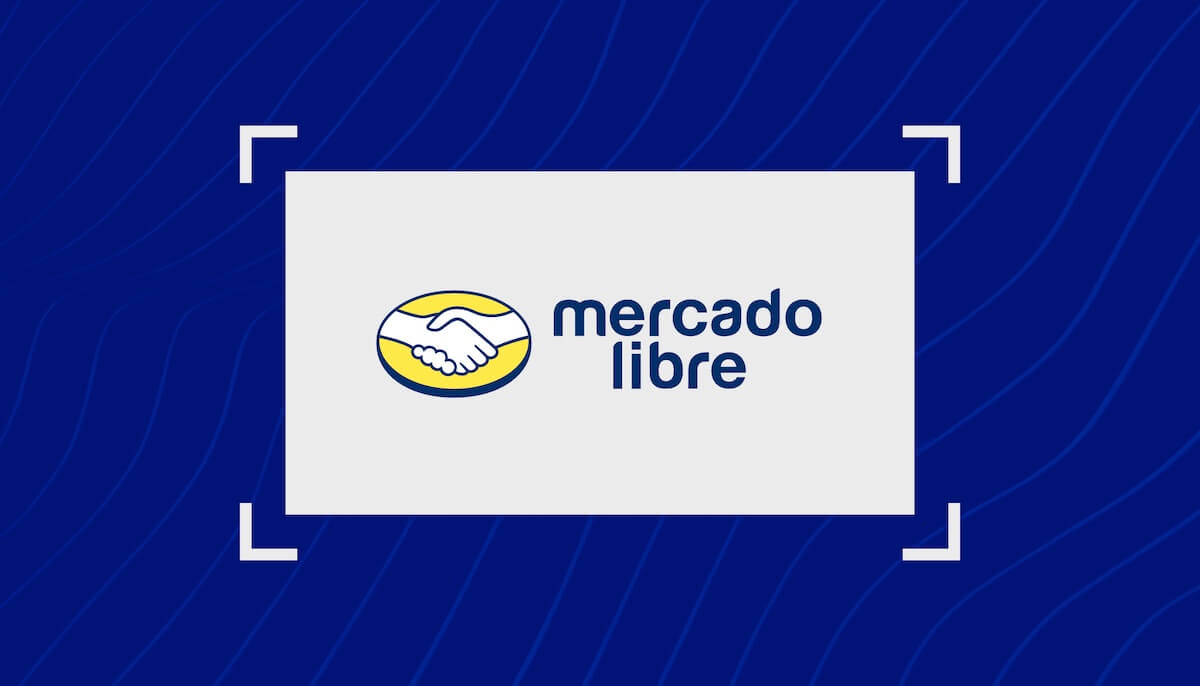 The rapid pace of the digital world development has a positive impact on various spheres. E-Commerce is one of the areas that benefit from innovative technologies the most. Now sellers can go multichannel which helps not to be bound to a vicinity and market products to millions of shoppers.
The rapid pace of the digital world development has a positive impact on various spheres. E-Commerce is one of the areas that benefit from innovative technologies the most. Now sellers can go multichannel which helps not to be bound to the vicinity and market products to millions of shoppers.
Expanding business to neighboring countries is the thought that enters the minds of many sellers but possible problems stop them from pursuing it. If you are thinking about cross-border trade in the LATAM region, MercadoLibre is what you should consider using. It is a giant marketplace and the number one e-commerce site in Latin America.
We've created this in-depth guide to help you become a MercadoLibre seller without any hassle. You will find out the most significant aspects of getting registered on the marketplaces and starting to sell products there.
Guide on How to Open a Store on MercadoLibre: Introduction to the Marketplace
What is MercadoLibre and why sellers from all over the world consider this marketplace a valuable resource for the multichannel business expansion? To answer this question, let's take a closer look at it and some interesting statistics.
What is the Mercado Libre marketplace?
MercadoLibre is a marketplace with the world-renowned name and is the largest e-commerce platforms in Latin America. The platform operates in 19 countries of the LATAM region, including Mexico, Argentina, Brazil, Colombia, and Chile. MercadoLibre is much more than just a marketplace as it also provides customers with a variety of payments, advertising, and e-building solutions.
If you have doubts about whether MercadoLibre is worth investing your time and efforts, take a look at these statistics:
MercadoLibre is the seventh most visited retail website in the world.
MercadoLibre operates in countries that are the most interesting for online sellers. The full list includes Argentina, Bolivia, Brazil, Chile, Colombia, Costa Rica, Dominican Republic, Mexico, Ecuador, Guatemala, Honduras, Peru, Panama, Uruguay, and Venezuela.
As of the first quarter of 2019, there were more than 200.60 million of active product listings on MercadoLibre.
During the same quarter of this year, 4.20 million sellers made at least one sale
The first quarter of 2019 was marketed by 18.80 million buyers who have made at least one purchase on the marketplace, which is up by 11% year-over-year.
During the same period, the marketplace helped its sellers to sell 82.80 million items.
MercadoLibre is popular across many Latin America countries with the vast majority of sales coming from four of them. At the beginning of this year, 56% of sales were made in Brazil, 30% in Argentina, 5% in Mexico, 3% in Venezuela and 4% in other supported countries.
MercadoLibre is the most popular e-retail store in Latin America with such names as Amazon, B2W Digital, Alibaba, and eBay lagging behind.
The numbers speak for themselves. If you are looking for an efficient way to sell products in the LATAM region, there is no better tool for that other than MercadoLibre. The marketplace is a great choice for both local and foreign merchants who want to expand their e-commerce business to new markets.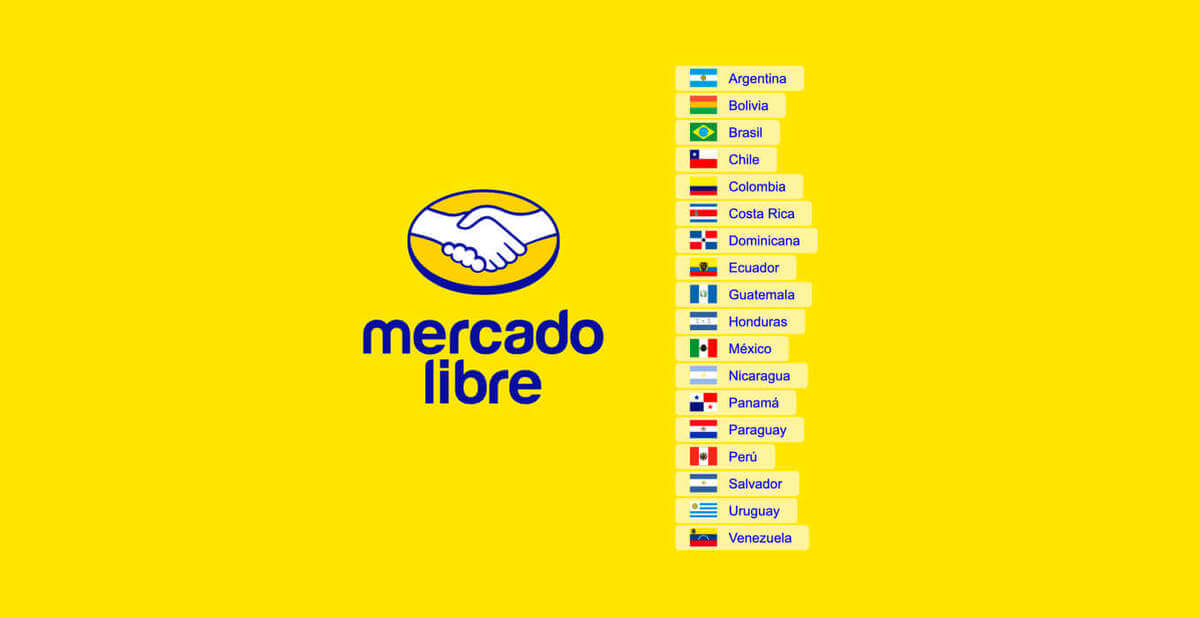 What is MercadoLibre Cross-Border Trade and Which Sellers Need It
Cross-Border Trade Program makes MercadoLibre popular among international sellers. The program allows merchants to market products on MercadoLibre, thus using it as a touchpoint with buyers from Latin America. 
Up to date, the program is limited to five countries, Brazil, Mexico, Argentina, Chile, and Colombia. However, MercadoLibre plans to expand it to all 19 countries it operates in but the timeframe for this occurrence remains unknown.
What Can You Sell on MercadoLibre?
MercadoLibre is a big marketplace that allows sellers to merchant almost all types of products. There are 20 main categories and 123 smaller categories on MercadoLibre.
When we talk about foreign sellers, the situation is a little bit different. All countries that support the Cross-Border Trade Program have different regulations regarding products that can and cannot be imported.MercadoLibre provides the full list of products that are restricted from being imported in Brazil, Mexico, Argentina, Chile, and Colombia. For those who are interested in these particular markets, it is better to study it before making any decisions.
How to Sell on MercadoLibre Marketplace
Opening a store on a new marketplace might seem like an intricate task. That is why we have divided the whole process into easy-to-follow steps that will bring you to the MercadoLibre marketplace in no time.
Setting Up a Seller Account on MercadoLibre
The process of creating a new MercadoLibre account is not at all difficult or different from the same procedures by other marketplaces.
First of all, you need to sign up with MercadoLibre. You can do it by filling out the following registration form on the marketplace MercadoLibre. You will be asked to provide your company information, so you need to have it on hand.
After you receive a letter with your account registration verification, you need to follow the provided link and log into your newly created account.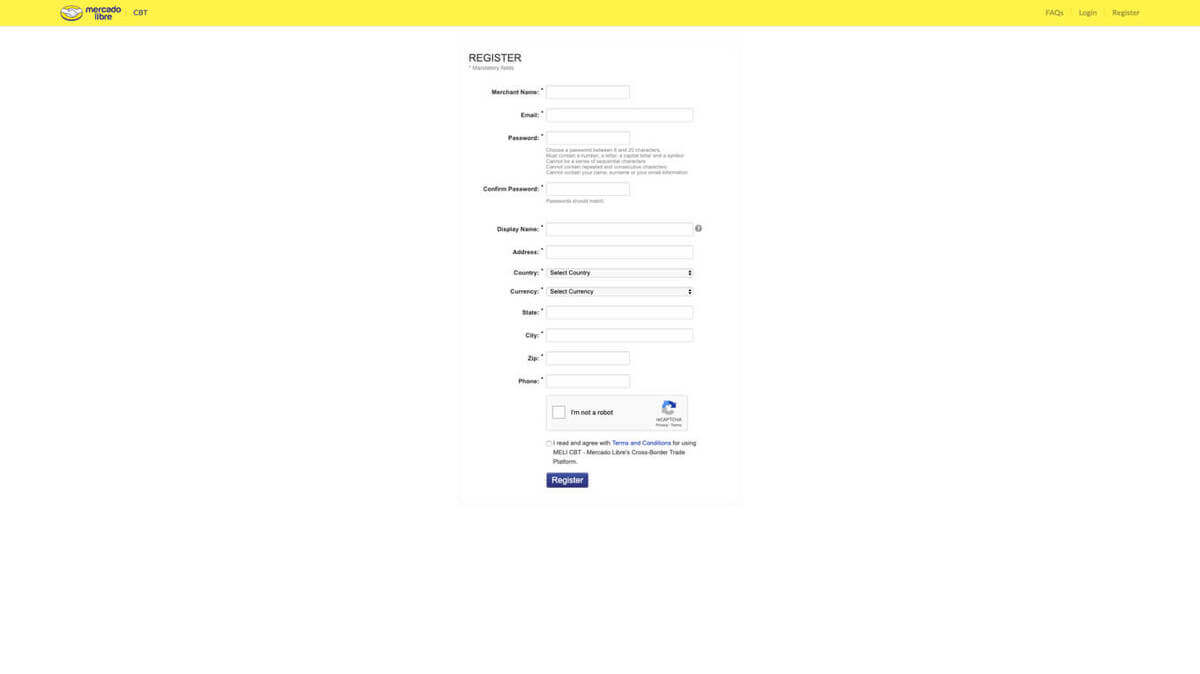 Just to be safe, check that your company information is correct. You can do it by login into the Seller Centre and going to My Account and selecting Seller Profile. From there, you need to also add your company logo that will become a part of your brand image on the marketplace.
Listing First Products
The process of creating products listing is not different from any other marketplace. You will need to provide the following information:
Choose the type of product. MercadoLibre offers various main options, including vehicles, real estate, services, and other products.
After you have successfully identified the main category, you need to choose a subcategory for your products. Try to be as specific about it as you can so that buyers would be able to easily find your product.
Then you will need to add a title and a subheading for your product, provide a full description with the main characteristics mentioned and add product images.
The final step is for you to confirm that you really want to add a new product listing.
How Much Does it Cost to Sell on MercadoLibre?
Before starting to sell on any marketplace, every seller should learn what fees are specific to the platforms as they may take a toll on your profit margins.
The listing option is free on Mercado Libre for all sellers. You do not need to pay anything when adding your products. The marketplace charges sellers with a percentage of the product value every time a product is sold. If you operate in Mexico, this fee accounts for 17,5%, but for other countries, you will be charged with a 16% fee.
It is also worth remembering that when you provide customers with a free shipping option, MercadoLibre marketplace covers a certain percentage of the shipping cost. When the marketplace counts the amount of shipping cost it covers, it takes into account your reputation as a seller. More information on free shipping costs can be found on its official website. 
How to sell on Mercado Libre: Pro Tips
MercadoLibre utilized its own unique principles and mechanisms that helped it to stand out from the crowd. Here are a few things every online seller needs to keep in mind when operating on the marketplace.
While MercadoLibre allows selling products in more than 150+ categories, some of them are more popular than the others. Electronics and accessories, smartphones, goods for home and garden, sports goods, fashion items, and auto parts are products with the highest level of conversion. If you are new to the marketplace, consider using these products to build up your reputation.
As MercadoLibre deals with buyers from Latin America, it shows products in the corresponding languages. Sellers are allowed to create and edit products listings in English. To make the process easier, Mercado Libre provides a free tool for automatic translation of the sellers' content into Spanish and Portuguese
Automatic translation is not perfect, that is why the marketplace strongly recommends sellers to provide content in the supported languages.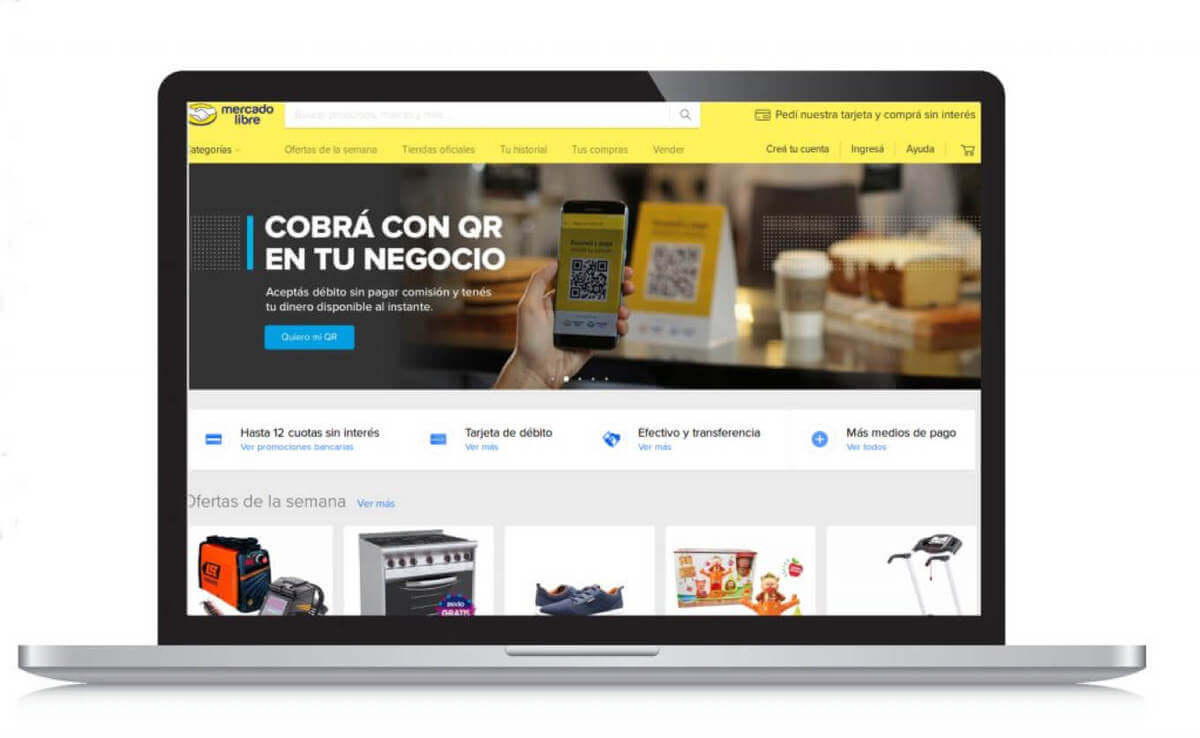 As a seller, you can add an unlimited number of products to MercadoLibre since the platform does not have a limit on SKU. However, if you are a new seller and the marketplace has not verified your data, you are limited to 1000 SKUs. To bypass the restriction, you either need to contact the MercadoLibre support center or wait until it has verified your data.
Sellers can integrate the provided API or use flat files to add product listing. However, neither of the options are easy-to-use. That is why it is worth using a multichannel listing platform. Sellbery provides an elegant way of uploading products to MercadoLibre, synchronizing data between multiple marketplaces, e-commerce platforms, and online stores, keep track of orders and inventory across all sales channels.
Forever Free 99 SKU Plan — the best offer on the market.
Pain-free integrations with the largest marketplaces to sell your products in 50+ countries.
Free & Easy connection to Google Merchant for an unlimited product upload to start Google Smart Shopping Campaigns.
Seller's reputation plays a major role in how your products rank on the marketplace. Buyers can provide positive, neutral or negative feedback on the purchases. The process is reciprocal as sellers can also leave feedback on buyers. The feedback is hidden until both parties provide it. If the purchase, if not completed, canceled by either a buyer or seller, the buyer can only leave negative or neutral feedback. Overselling is not how you can keep such feedback to a minimum; thus, you need to track your inventory 24/7.
Your goal is getting a light green or dark green reputation. Sales with claims negatively affect it. You need to keep such sales as low as possible. MercadoLibre allows for 3% of your total sales for Argentina, Brazil and Mexico and 5% for Chile to be the sales with claims.
How to Sell on Mercado Libre Marketplace: Final Thoughts
Multichannel selling is a safe way of attracting new customers, increasing sales, and improving profit margins. If your goal is to reach new markets and sell products in the countries of Latin America, the marketplace of MercadoLibre should be your primary choice. The platform puts your products in front of 50+ millions of monthly users and markets them across 19 countries with little to no upfront investment from your side.


Also Popular on Sellbery
What Is Required to Build an eCommerce Website?
In our digital day and age, when shopping online is more of a routine than a thing of wonder, opening your own online store seems like a great idea. Indeed, thousands of new sellers start their businesses every day and many of them succeed. In this article, we will look into the steps that you need to follow through to turn your business idea into reality.