How to increase eBay Sales: Everything you need to know to grow your eBay store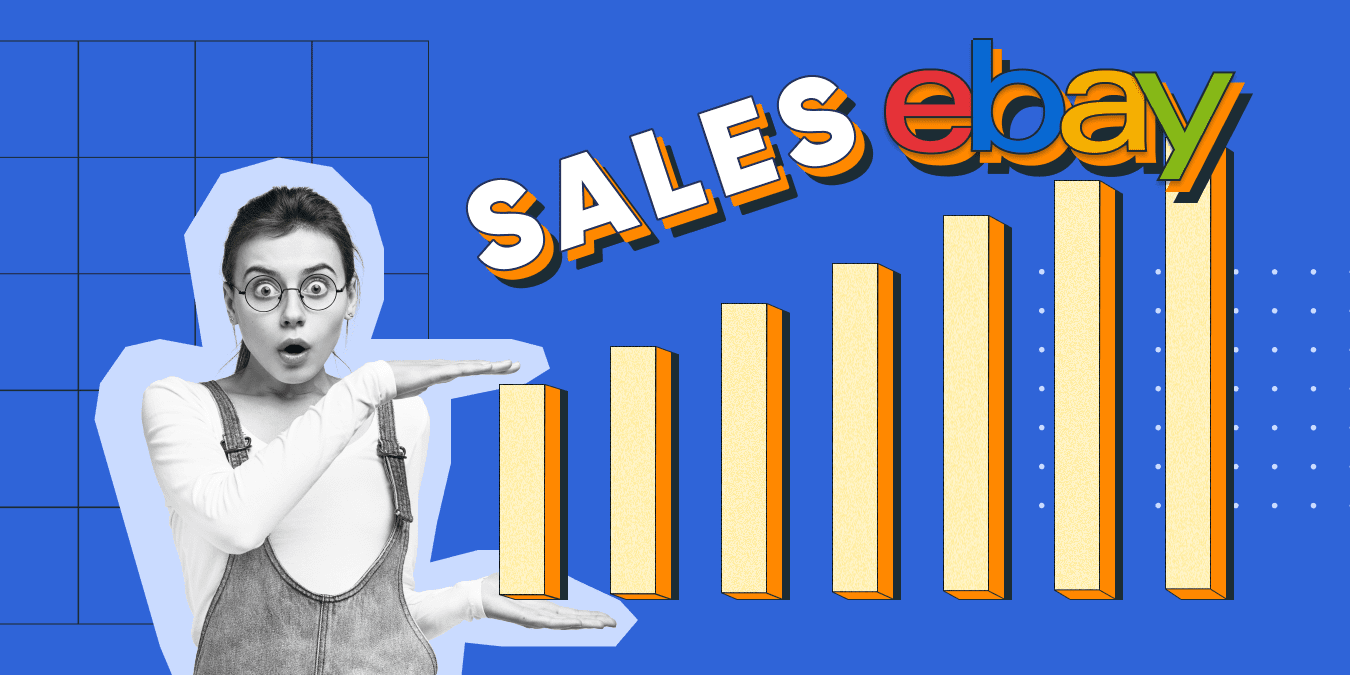 Let's go through some tips for selling on eBay that will help you to reach more buyers, increase your sales and make your business profitable.
The increasing availability of the internet together with widespread smartphone ownership has fueled the only shopping market. This change has given everyone the opportunity to start their own online business.
To make things easier, eBay provides sellers a platform to connect with 138 million active buyers online and drive sales. It would be a major success if sellers could reach even a small percentage of that number.
However, most sellers fail to do so. While top sellers on eBay are making hundreds of millions of dollars annually, others struggle to make enough sales to break even.
In this article, we will explain how to reach more buyers, and share some tips for selling on eBay that will help you to increase your sales to make your business become profitable.
How long does it take to sell on eBay?
eBay makes it very easy for anyone to create an account and set up a store. But most new sellers struggle to even make their first sale. While top sellers can sell items on eBay within seconds of listing other sellers struggle to sell for months.
If you're a seller on eBay and wondering how to be successfully selling on eBay, don't worry we will guide you.
The most important tip for selling on eBay is to understand how the platform functions. If you want to increase your sales on eBay, you need to pay attention to the basic fundamental working of the platform. Learn the factors that propel certain eBay businesses to the top in order to boost eBay sales.
Do you want an automated tool to manage your product listing and product information?
Learn more
Understanding eBay Algorithm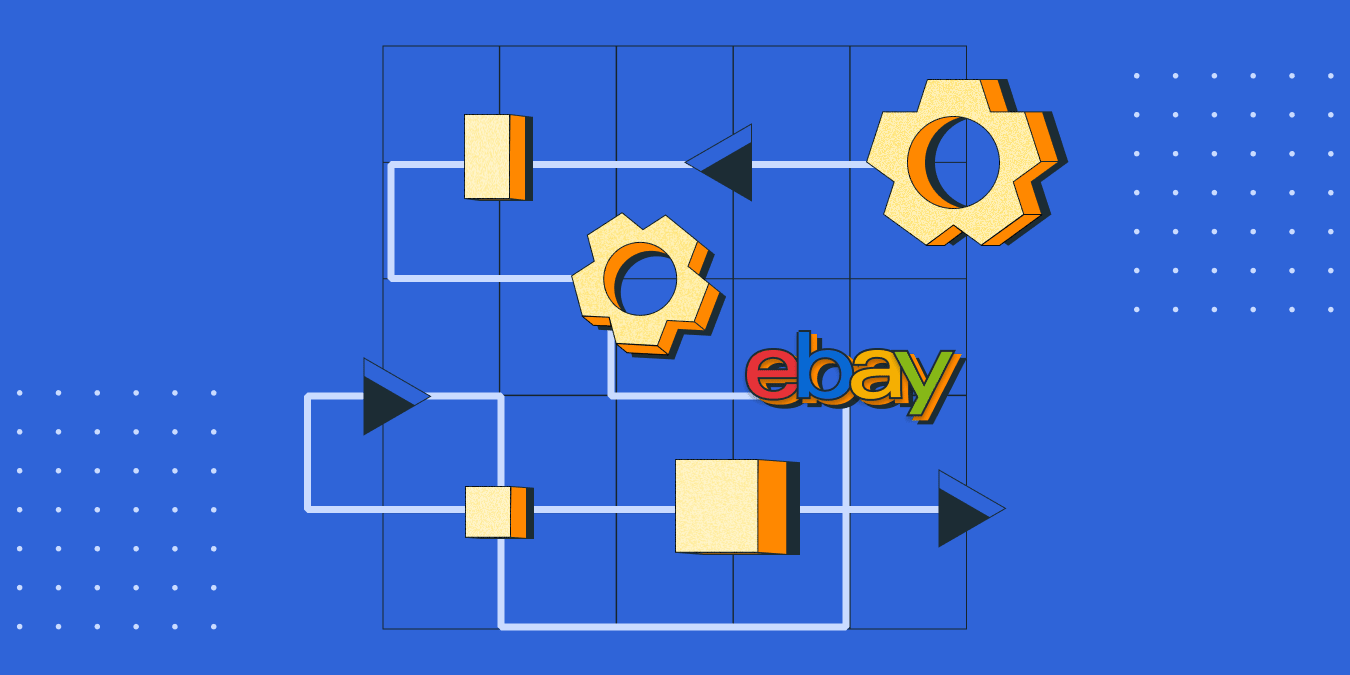 So, what is the eBay search algorithm? You need buyers to discover your eBay store if you want to make any sales. The eBay search algorithm is largely responsible for this.
Every serious eBay seller has to understand the inner workings of the eBay search algorithm to outrank the competition. The more prominently displayed your eBay item is in search results, the better your odds of making a sale in response to a given set of search terms.
The eBay seller algorithm determines the placement of items on the buyer's search queries. It takes into account a variety of variables, such as:
how well the product description fits the buyer's query,
Product popularity (based on impressions and sales).
The competitiveness of the item's pricing.
The accuracy of the listing description.
The quality and number of images accompanying the description.
The accuracy of product details in the listing.
Seller's service conditions, including return policy and order processing time.
The standard of customer service offered by the seller.
The seller's feedback rating and reviews.
Time and duration of the listings (for auction-style listing).
To increase your odds of appearing at the top of search results, you have to optimize your listings and provide excellent customer service.
How to sell fast on eBay?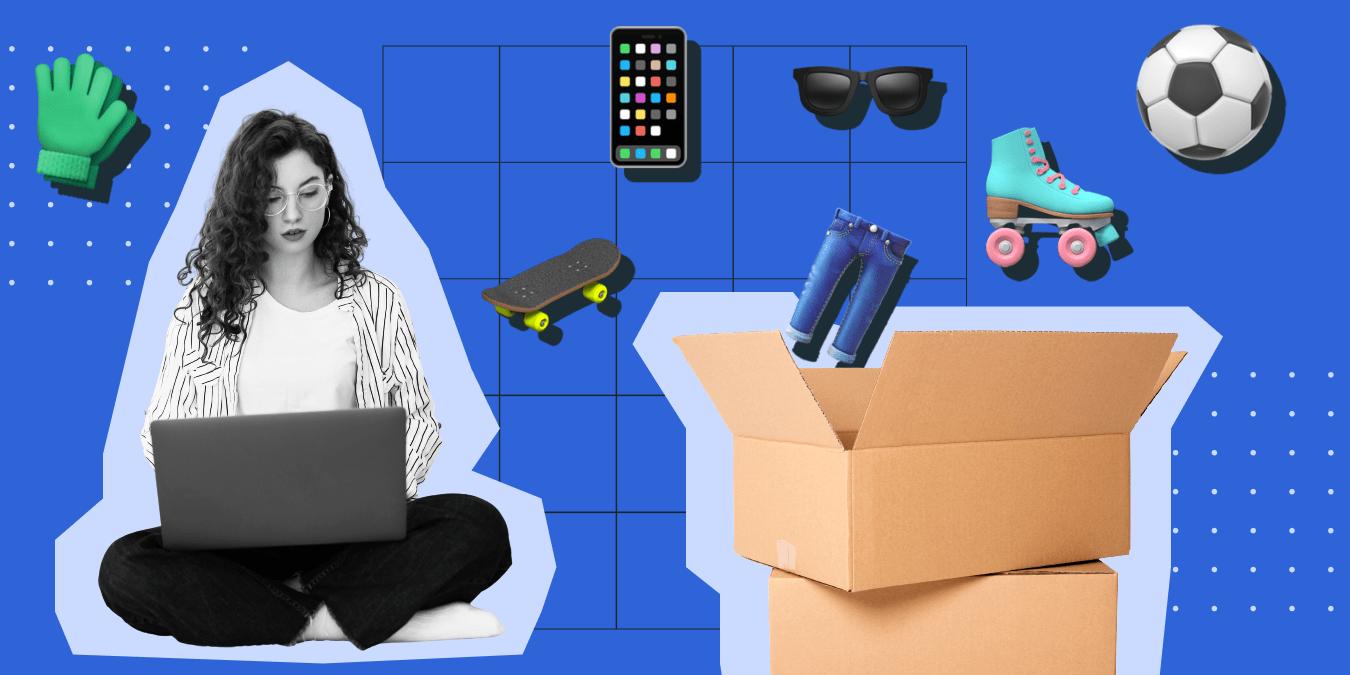 A common problem faced by sellers is slow inventory turnover. They fail to attract buyers and accumulate a lot of overheads  So, how to sell fast on eBay?
While there is no precise formula for increasing sales on eBay, there are several steps you can take to encourage potential customers to buy from you.
Time is essential for the success of an online shopping business. So any strategy that helps a seller make more sales in less time is ideal.
Here are some eBay selling tips you can implement to sell faster on eBay:
Optimize your Product Listing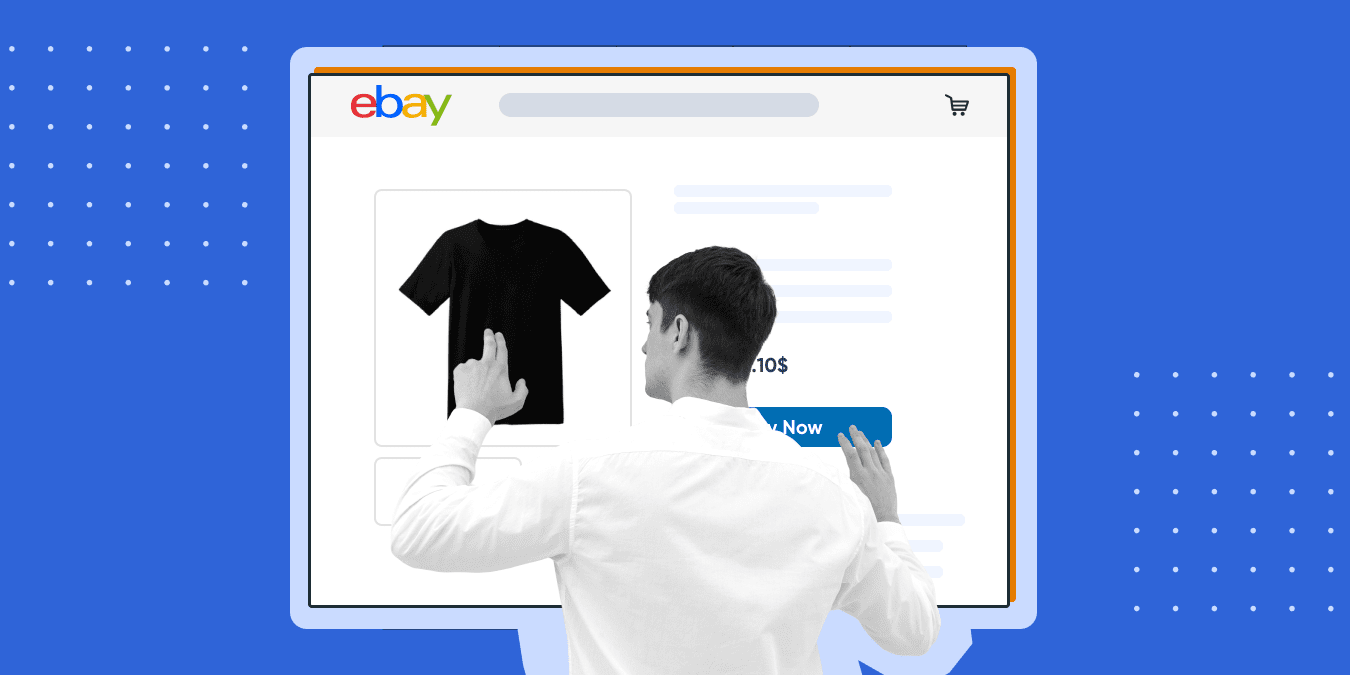 The most important tip for selling on eBay is optimizing product listing. When listing a product on eBay make sure you provide precise and accurate details of the product such as size, color, model, etc.
eBay algorithm takes product details into consideration when ranking products in search.  Accurate details will help your listings show up higher on the ranking. Thus, making it easier for potential buyers to find it and sell it faster on eBay.
Additionally, to sell faster on eBay you can use product codes such as UPC, and MPN to list your products to boost your ranking in search. If you don't know what is MPN on eBay, don't worry about it.
We have a detailed guide on eBay's unique product identifiers to help you. For now, optimize your product listing to increase your sales on eBay.
Offer Competitive Price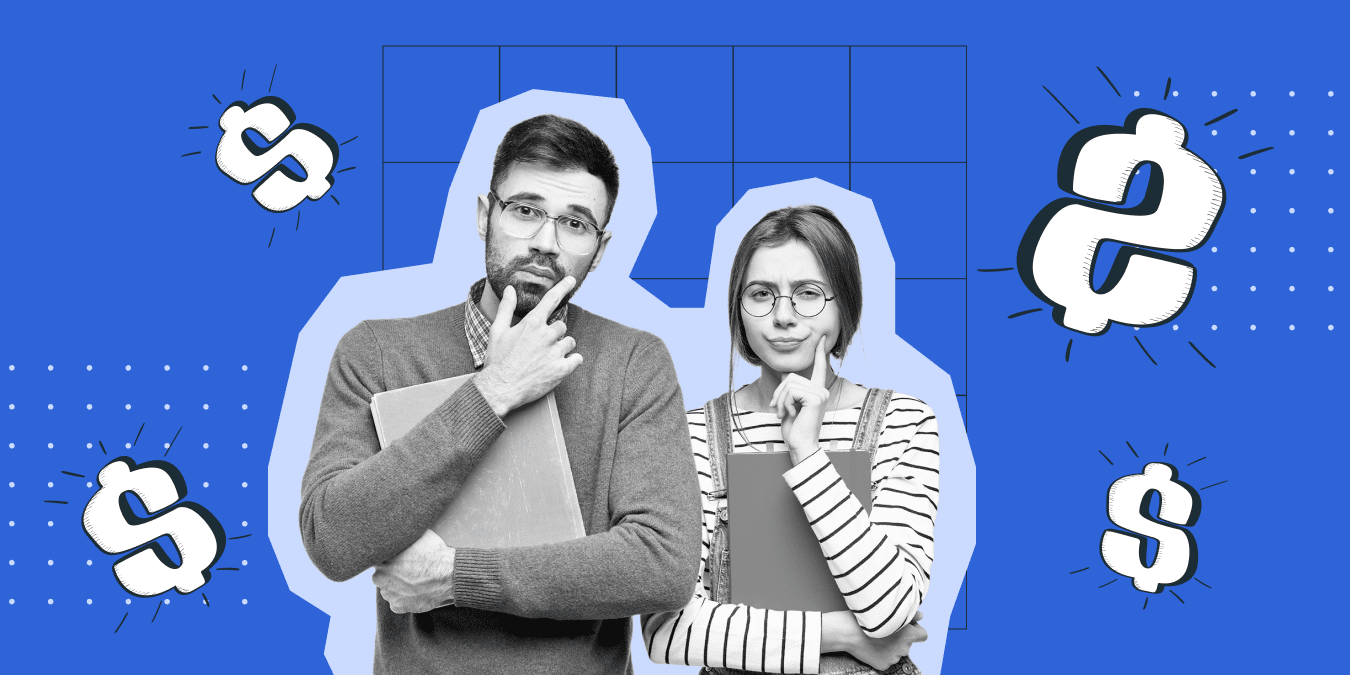 It's probably not news to you that the price is a major deciding factor in whether or not a sale is made.
If given the choice between two identical items, customers will definitely buy the one which costs less. By offering lower prices than your competitors, you can sell faster and increase your sales on eBay.
However, there are several considerations that need to be made before settling on a price. You should keep your profit margins safe as a first and foremost priority as a low-profit margin makes selling thousands of goods pointless and won't increase your sales profit.
Additionally, if you're a multi-channel seller, you should make sure that the prices you're using to sell on eBay are consistent with the pricing you're using on any other marketplaces.
You can run in danger of having your Amazon listings removed if you also sell on eBay and your eBay pricing is lower than Amazon's.
Offer Free Delivery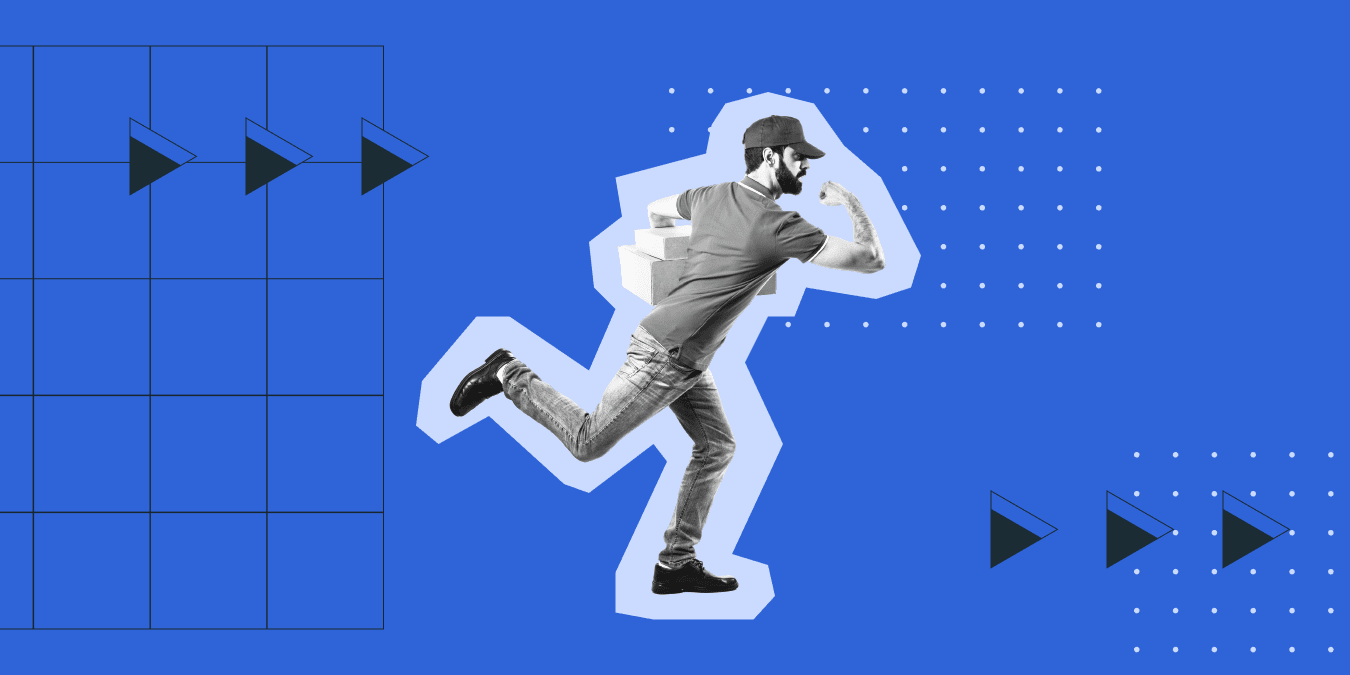 Inconsistent delivery charges and taxes are one of the main reasons for cart abandonment. By offering cheap or free delivery to your buyer you can improve your conversion rate.
Therefore, making free delivery is another effective strategy to boost eBay sales. However, it is important that you should only do so after determining whether you can actually afford to do so. Explore what services are offered by the postal service in your country.
Shipping costs for small and lightweight products are sometimes set at a flat rate, which greatly facilitates online shopping. That's the amount you may add to the price to cover delivery costs instead of charging separate shipping fees.
Additionally, having a mechanism in place that guarantees quick delivery and allows customers to track it can give you a competitive edge. You can discover what kind of delivery choices you have through eBay by checking out their site.
Offer Discount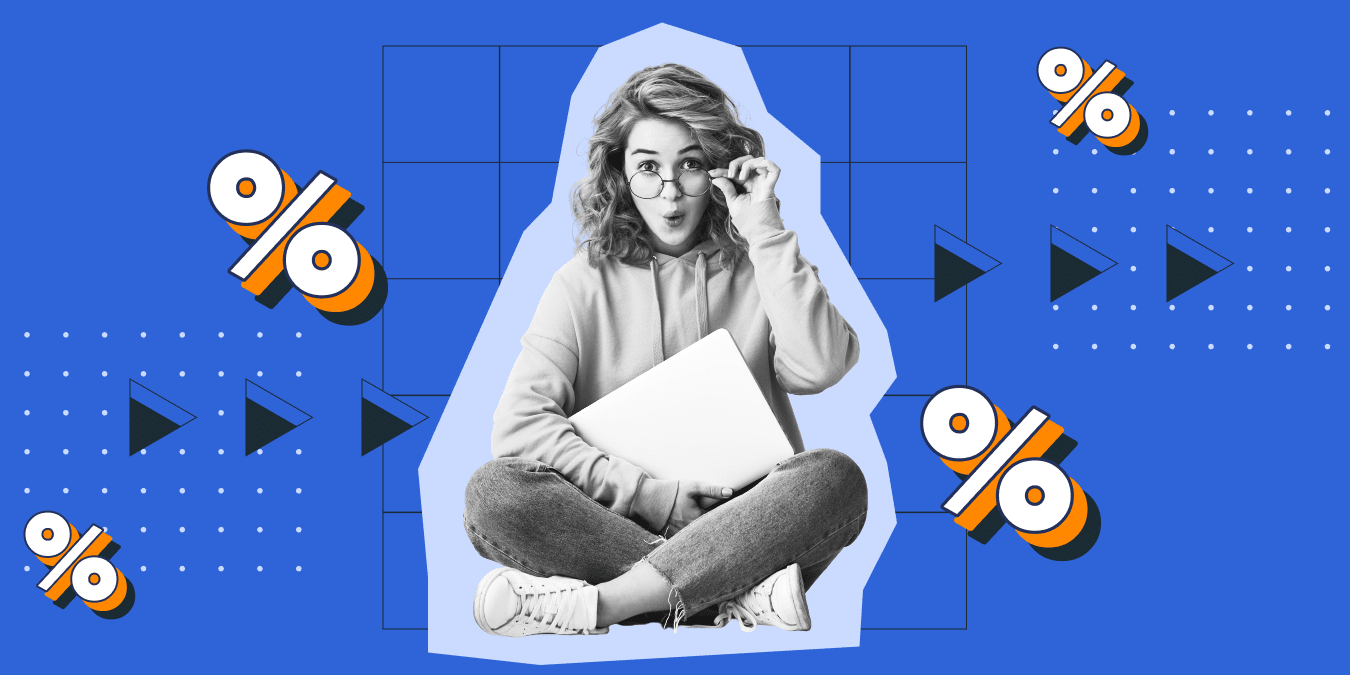 Potential buyers are like a good deal, and the eBay algorithm recognizes this fact, thus offering free delivery is a wonderful method to boost sales. You can simply manage discounts with the help of the markdown manager.
Offering a special discount every so often is a great way to boost your eBay sales and make your customers extremely pleased. This is helpful for getting the highest possible star rating and positive reviews.
These factors are crucial to the success of your listings and will have a significant impact on your eBay sales.
Block Bad Bidders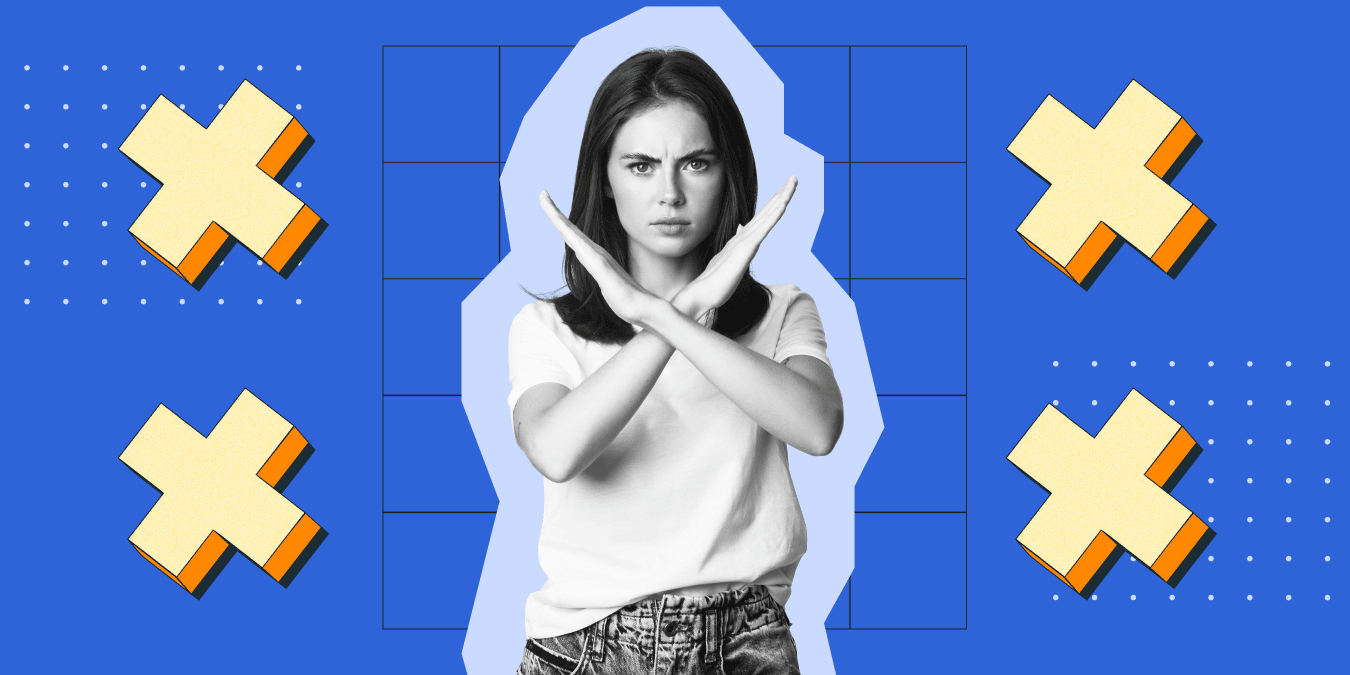 Some bad apples on the platform can ruin the shopping experience for your customers. Blocking them is a good way to prevent them from damaging your business activities.
eBay offers a feature to block such buyers from interacting with you with products and services. You can learn how to block bidder on eBay. However, you should have a legitimate reason behind blocking them since eBay misusing this feature can get your account terminated.
Offer Multiple Payment Options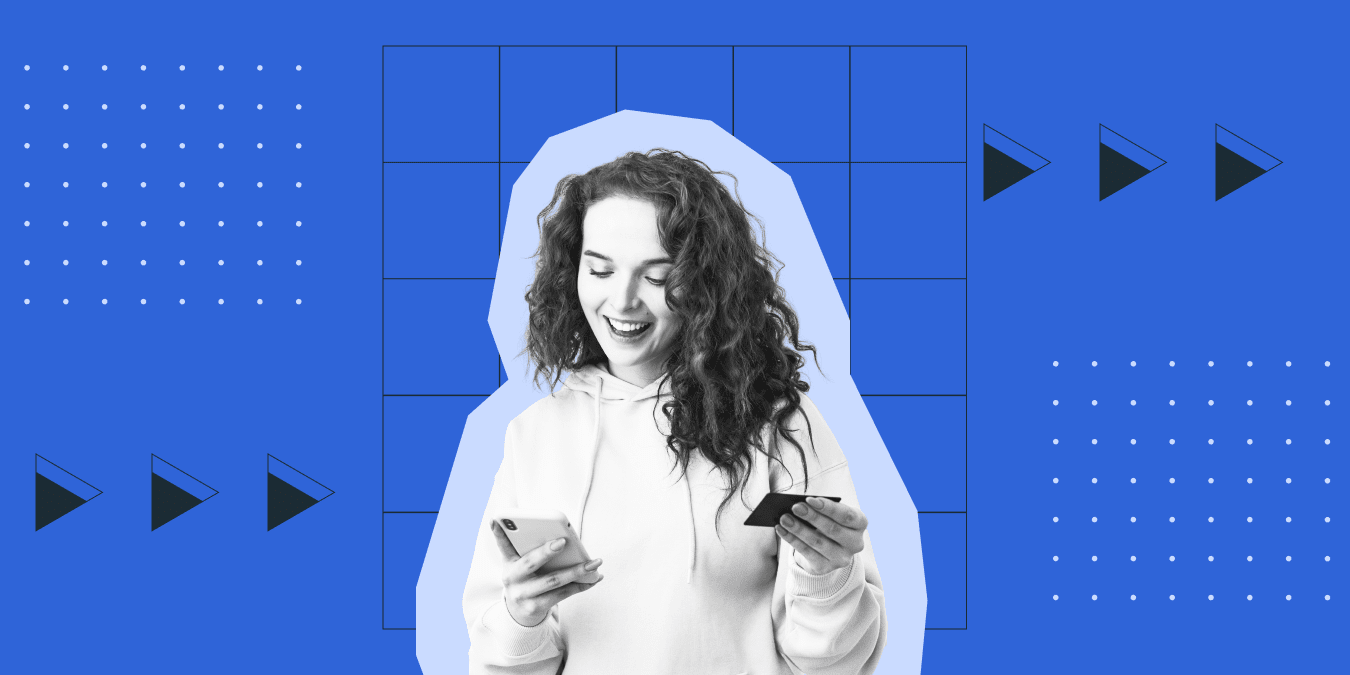 Around 74% of consumers have abandoned a purchase owing to insufficient payment options, as reported by a payment survey conducted by ECC Koln, which suggests that consumers place a high value on the payment process.
Customers like flexibility, there is no single preferred method of payment among potential customers. Therefore, offering different payment options can help you reach more customers and retain them.
That's why it makes sense to accept the different payment methods to reduce your cart abandonment rate, and ultimately increase your eBay sales.
Increase Your Seller Rating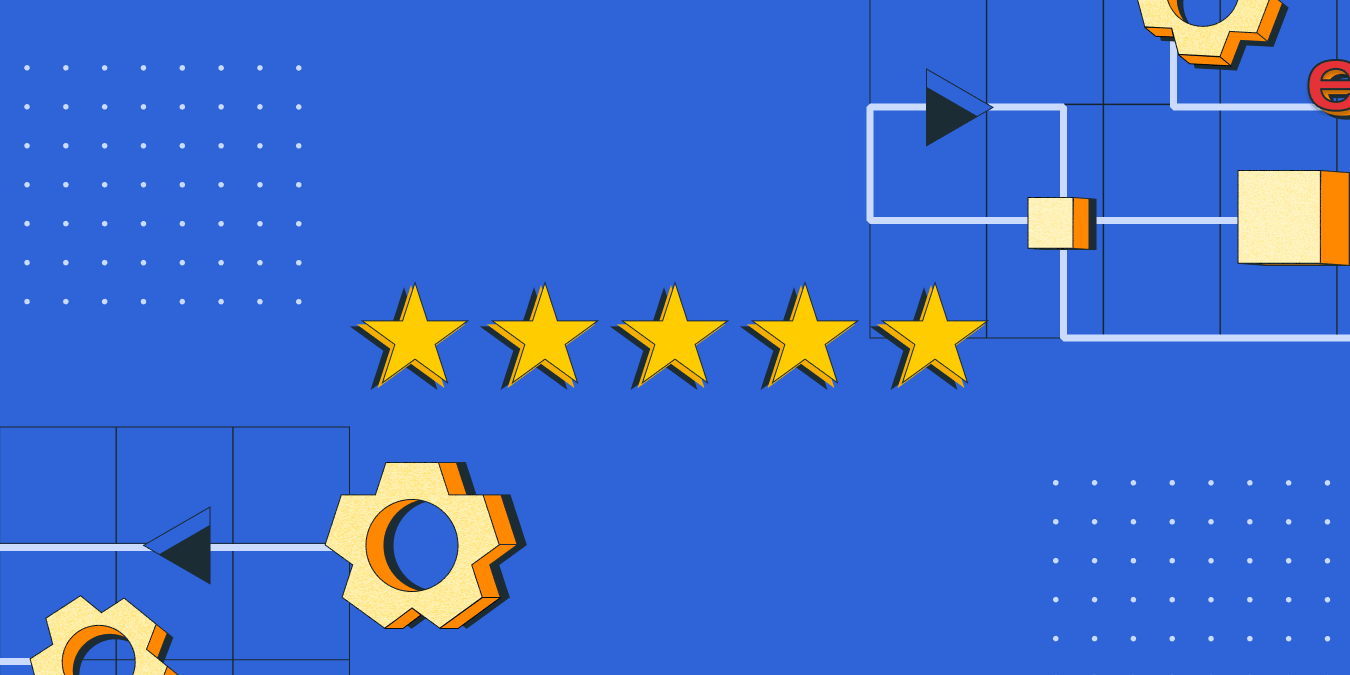 This is extremely important if you want to sell fast and increase your sales on eBay. eBay offers a top-rated seller program to Sellers which consistently provide high-quality customer service.
After earning a certain amount of rating points you can become eligible for eBay's top-rated seller program. A seller's feedback rating is based on comments left by buyers after their purchases have been fulfilled.
Even when selling the same things and under the same conditions, a new seller will always make less money than an experienced seller. Earning positive feedback from customers is the best tip for selling on eBay.
Top-rated sellers on eBay gain the following perks:
Boost visibility of your products on eBay,
a $30 quarterly credit toward promoted listings,
and shipping discounts when they use eBay labels.
Additionally, online shoppers have a lot of confidence in experienced sellers And ones who have a good reputation among their customers. One of the simplest ways to create credibility is to have a positive feedback rating on eBay.
Integrate Bulk Listing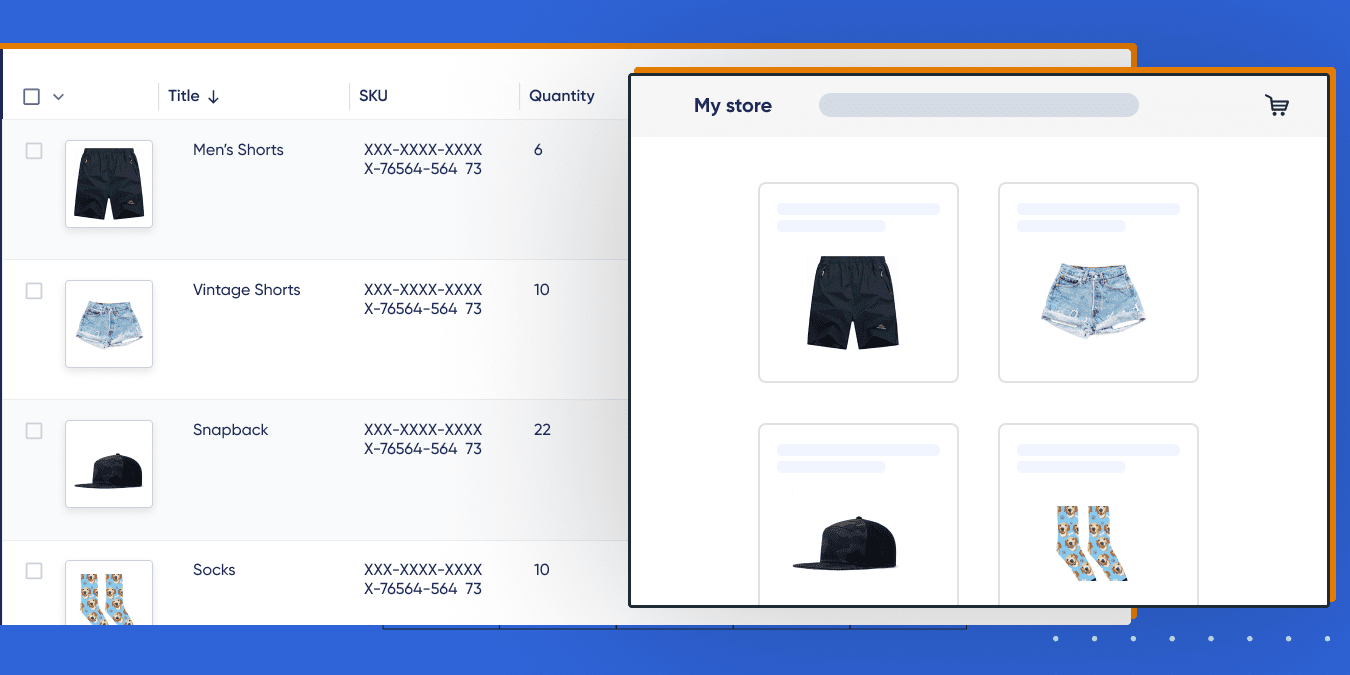 If you run a large eBay business with thousands of products, you've definitely used eBay's bulk editing tool. Perhaps what you didn't realize is that this resource can also be used to improve your ranking.
How it works is, whenever you update the listing eBay algorithm detects the change and updates your listing in search.
You can benefit from this mechanism and use Sellbery to automatically update bulk listings. It will optimize your product listing and boost your sales.
Learn how you can optimize product listing across multiple eCommerce platforms with Sellbery
Learn Now

How to Promote Listing on eBay?
eBay is a competitive marketplace with 19 million sellers on the platform. How can you increase your eBay sales if buyers don't even know about your products?
Utilizing sponsored listings is the best way to sell on eBay. It is a simple and efficient method to beat the competition and reach more potential buyers.
However, most sellers fail to effectively advertise their products. This hinders them as they can't reach new potential buyers. If you're wondering how to promote eBay listings, don't worry; eBay offers a promotion method on the platform.
You can boost the visibility of your listings with eBay-promoted listings by paying a cut of your profits to eBay. With this service, your eBay listings are highlighted more prominently across the site. Your listings are highlighted as recommendations which makes them nonintrusive and buyers are more likely to click on them.
Furthermore, eBay's Promoted Listings are unique as there is no initial investment required.
The only time eBay gets a part of your profits is when you actually make a transaction, in contrast to platforms like Google and Facebook. Because of this, using promoted listings is a risk-free kind of advertising.
How to get more eBay views?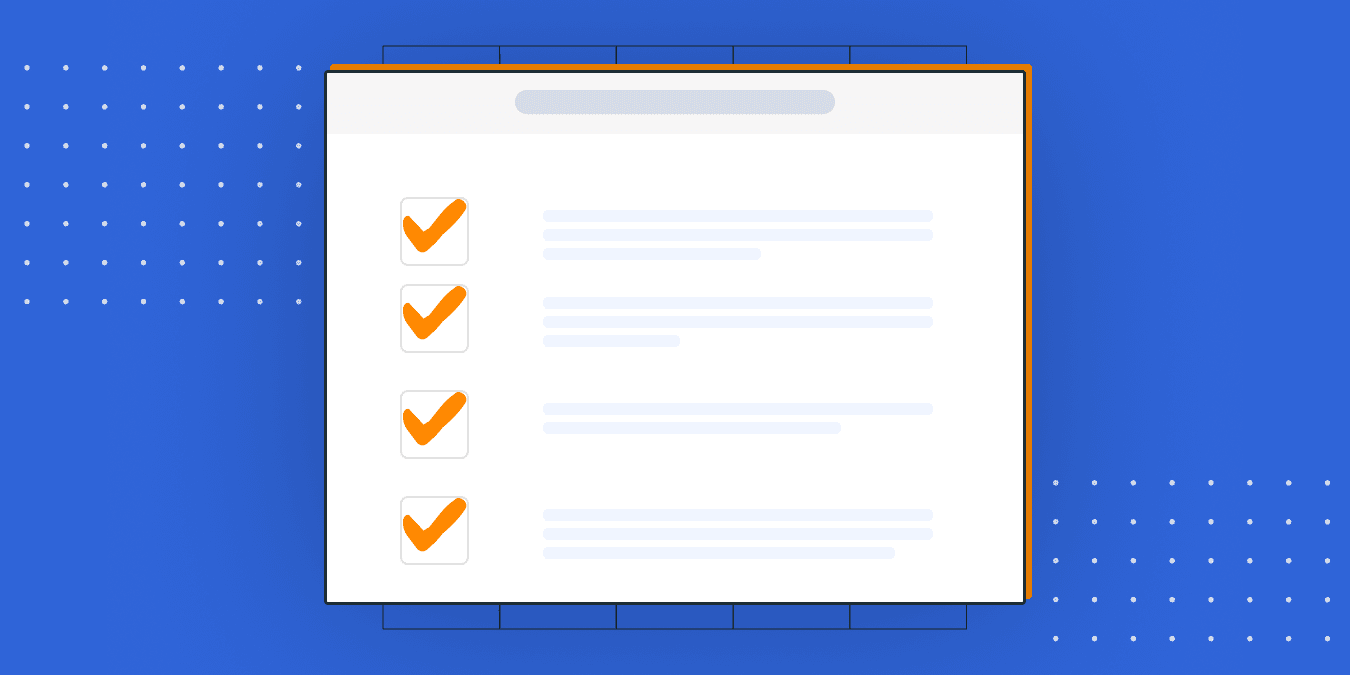 The real challenge for sellers is the visibility of products on eBay. Plenty of eBay sellers struggle with optimizing the listing to garner much-needed attention from potential buyers and get more views on eBay.
Despite all the talk about eBay listings and eBay SEO," the question of "how to boost product exposure and obtain more views on your eBay listings?" remains the most pressing concern among eBay sellers.
Well, don't worry anymore. Here are some guidelines and tips to get more eBay views.
Use relevant Keywords
Most eBay shoppers have very particular goods in mind when they browse the site. Think about the search terms customers would use to find your product online.
Look into what people are typing into search engines to find items like yours. Your store's description, custom categories, page titles, meta tags, picture alt tags, and everything else you can think of will benefit greatly. Ideally use three to five keywords that best describe the product.
Don't engage in keyword spamming (including irrelevant information) or you risk having your listings removed.
Use Images 
As a consumer, you want to know exactly what you're getting for your money, right? Upload high-quality pictures of the product to display the product clearly. This will automatically boost the visibility of your products.
More clicks on eBay listings can be achieved through the use of a photo gallery. Quality photographs might be the deciding factor in whether or not a buyer decides to buy your goods.
In most cases, visual evidence will sway a person's opinion more than written text. This is a crucial step in improving your eBay listing's conversion rate as it optimizes the photographs used in the listing.
Up to twelve pictures can be uploaded for each item on eBay. This is perfect if you want to showcase more than about eight images in your ad. To put it simply, it gives buyers a more accurate impression of the product's appearance and texture.
Simply use the "what you see is what you get" approach. You can expect customers to provide positive feedback by honestly presenting your products.
Additionally, if they are able to get a clear idea of what they are buying from the pictures you provide and you can avoid allegations of scams in the future.
You'll have evidence that you were forthright about the item's condition in the event of a complaint. This is the best way to sell on eBay.
Provide an accurate product description
The product description that you write is another crucial factor in making it stand out from the hundreds of similar items on eBay and attracting more potential buyers.
You need to adopt language that is both informative and engaging while describing the product. All details must be presented in a straightforward and understandable manner.
Don't waste time with overly-detailed, unimportant descriptions. Keep it brief and to the point. Remember, product description is just as important as the product's images and title.
A well-written product description communicates the importance of the product and bears significant weight in the eyes of consumers. It's the first step in earning a customer's trust, which ultimately leads to a purchase.
If you want your listening to seem professional, use a proofreader editor to fix any grammar or spelling mistakes. Not only may poorly written descriptions put off potential buyers, but they also do nothing to boost your eBay sales.
A well-written description will boost visibility of your product in search results and improve eBay sales.
Use the Automatic Listing Tool
Managing product listing manually can be a slow process. And chances of making a mistake are high. Automating the process with third-party tools is the most efficient way to list on eBay.
Sellbery is a product listing tool that allows you to automatically list your products in bulk. The product information is always accurate making it easier for potential buyers to find it.
Additionally, it takes so much less time which makes it easier for you to beat your competition to the market and get more views.
How to Promote an Item on eBay?
Improving sales and finding success on eBay as a seller can be difficult at times. Most of the top sellers rely heavily on paid promotions to increase sales on eBay. Which isn't something everyone can afford. So, how to promote an item on eBay without spending too much money?
Well, there are some free or cost-effective ways to promote your eBay store.
Social media
Consider using social media platforms to drive traffic to your eBay store. Effectively utilizing social media to promote your items on eBay can help you reach new buyers and increase your sales. It's a cost-free method to promote your eBay items.
Making it an ideal choice for sellers who can't afford to use eBay-promoted listings. Facebook, Twitter, and Reddit are the go-to social media platforms with huge audiences.
You can promote your eBay items on these platforms for free and boost your sales.
Email marketing
With eBay's email marketing tools, you can keep buyers engaged with your business and its wares even after they've made their initial purchase.
Customers may sign up to get updates from you either by adding you to their Saved Sellers list or by clicking the signup link on your webpage.
In order to advertise your newest listings, you may use eBay's email design capabilities to send out custom newsletters on a regular basis. The addition of a sign-up box at your shop can result in a greater number of subscribers.
When you have a sizable email list, you can use email marketing to drive traffic back to your eBay listings and boost sales. Give them the opportunity to upsell or cross-sell, as well as reminders and discounts.
What sells the fastest on eBay?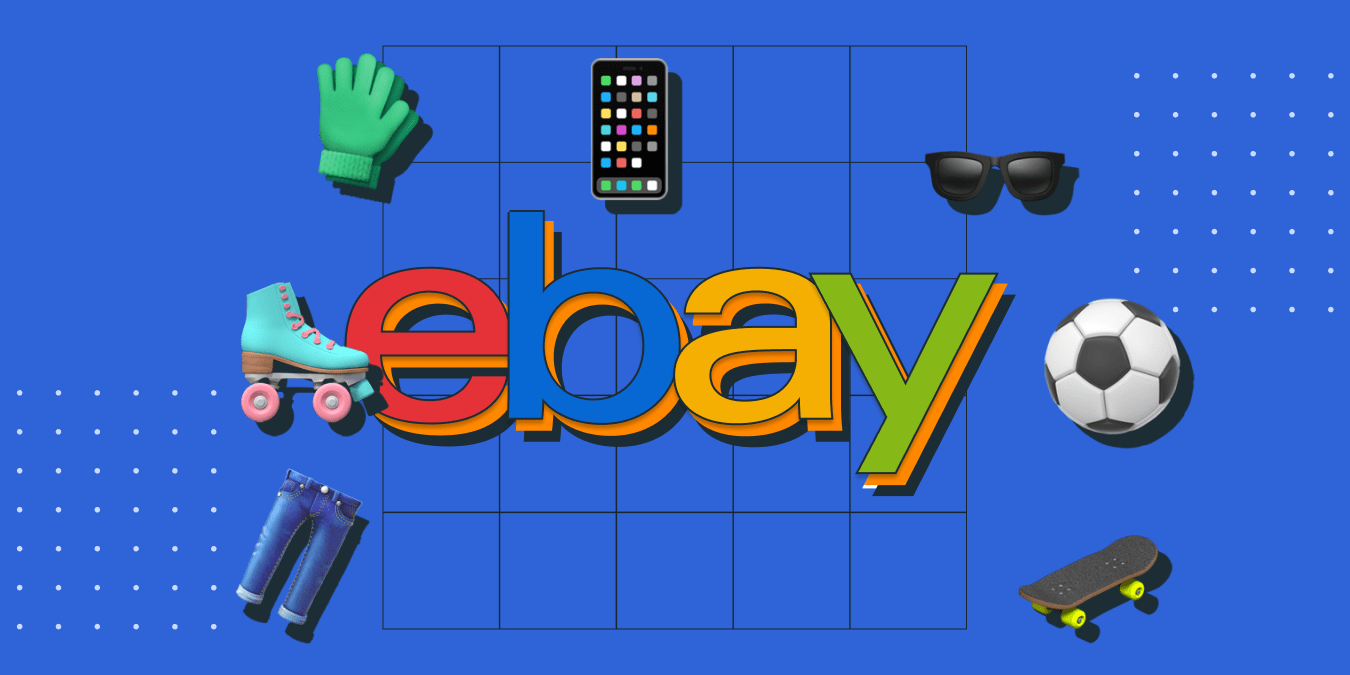 Choosing the right product to sell is key to any seller's success. Sellers who struggle the most are the ones that fail to identify the demand for the product. The best way to sell on eBay is to choose a product that is high in demand and has a low supply. This way you can find buyers quickly and sell the products faster.
You can search the marketplace to find out which product you can sell faster. For example, niche products can be sold quickly because there isn't much competition for them. Targeting niche markets is a great way to improve eBay sales.
Additionally, you can follow the trending products on eBay. Although the market for these products is competitive, you can still boost your sales by implementing tips we shared for selling on eBay.
Having said that, the best selling products on eBay are your everyday products. Fortunately, big brands usually don't target these audiences.
Here are examples of items that are in demand globally and can sell the fastest on eBay:
Electronic: Sound systems, video players, bulbs, cables, tools, etc.
Clothing, Shoes & Accessories. Men's, Women's, and children's clothing, shoes & accessories. Women's Handbags and men's wallets.
Collectibles: Historic and antique items, decorative collectibles, collectible gadgets and art pieces.
Home appliances  & Garden tools: Kitchen appliances, cooking utensils, air purifiers, etc.
Jewelry: Vintage and Antique Jewelry, fashion necklaces, pendants, bracelets, eyewear, charms, etc.
Health and Beauty products: perfumes, skin-care products, etc.
Sports Products: Baseball bats, cricket gear, workout equipment, and clothing, etc
Mobile accessories: Protection covers, designed back covers, hands-free earphones, etc.
Video games and consoles: Xbox, PlayStation, games, controllers, charging devices.
Kid toys: Soft toys, action figures, comic books, playing cards, etc.
Stationary: pen, pencils, book covers, notepads, etc.
Computer Accessories: hard drives, laptop chargers, batteries, headphones, cables, keyboard, mouse, monitors, etc
Conclusion
There is no quick way to achieve success in this industry. However, the best way to increase your eBay sales is by understanding the eBay algorithm. eBay aims to provide its buyers with a good shopping experience and the entire system is designed to do so.
You can start by implementing the tips for selling on eBay we have shared. This will optimize your product listing. You should integrate Sellbery to manage your listings and keep up with eBay standards. These eBay selling tricks will address how to sell fast on eBay. And you can focus on promoting your items to get more views on eBay. This way you can successfully sell on eBay.
The key point to remember is eBay rewards sellers that focus on providing quality shopping experiences to eBay buyers. Focus on that and you'll successfully increase your eBay sales over time.
Integrate Sellbery to get rid of manual inventory control across multiple eCommerce stores! Connect all your products in one place and manage them easily
Try Now



Also Popular on Sellbery
How to get a UPC code for your products
Want to know how to get a UPC code and why you need them? Read this article to understand what are UPC codes and learn the difference between UPC and MPN codes.