Top eBay Competitors You Need to Know About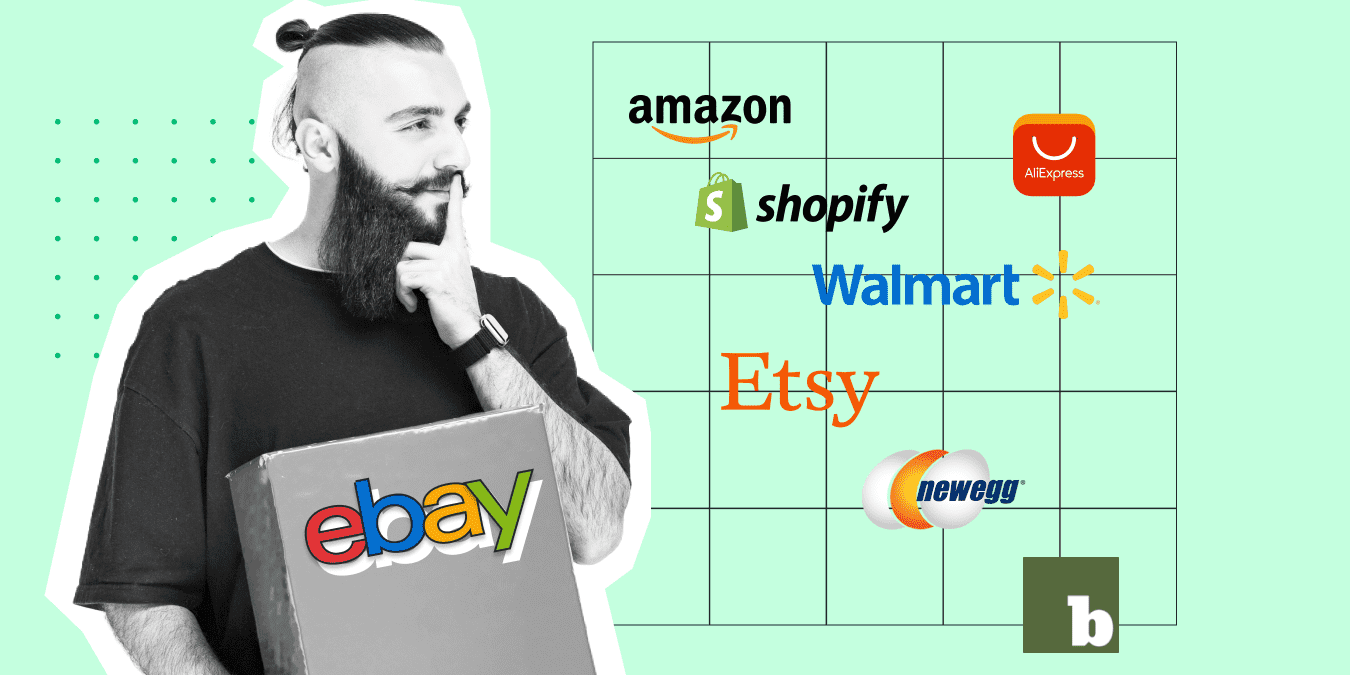 Looking for eBay competitors? Check out our top picks for online marketplaces, including Amazon, with unique features and target audiences.
eBay has long been a go-to marketplace for online sellers, offering a wide range of products and a vast customer base. However, as the eCommerce landscape continues to evolve, it's crucial for sellers to explore other platforms and identify the top eBay competitors. Whether you're looking for better fees, specific niche audiences, or enhanced selling features, diversifying your online presence can help you maximize your reach and potential sales.
In this blog post, we will introduce you to ten leading eBay competitors that have gained prominence in the eCommerce industry. We'll delve into the unique features, target audiences, and selling options of each platform, providing you with valuable insights to make an informed decision for your business. So, let's dive in and explore the top eBay alternatives!
1. eBay vs Amazon- the eCommerce giant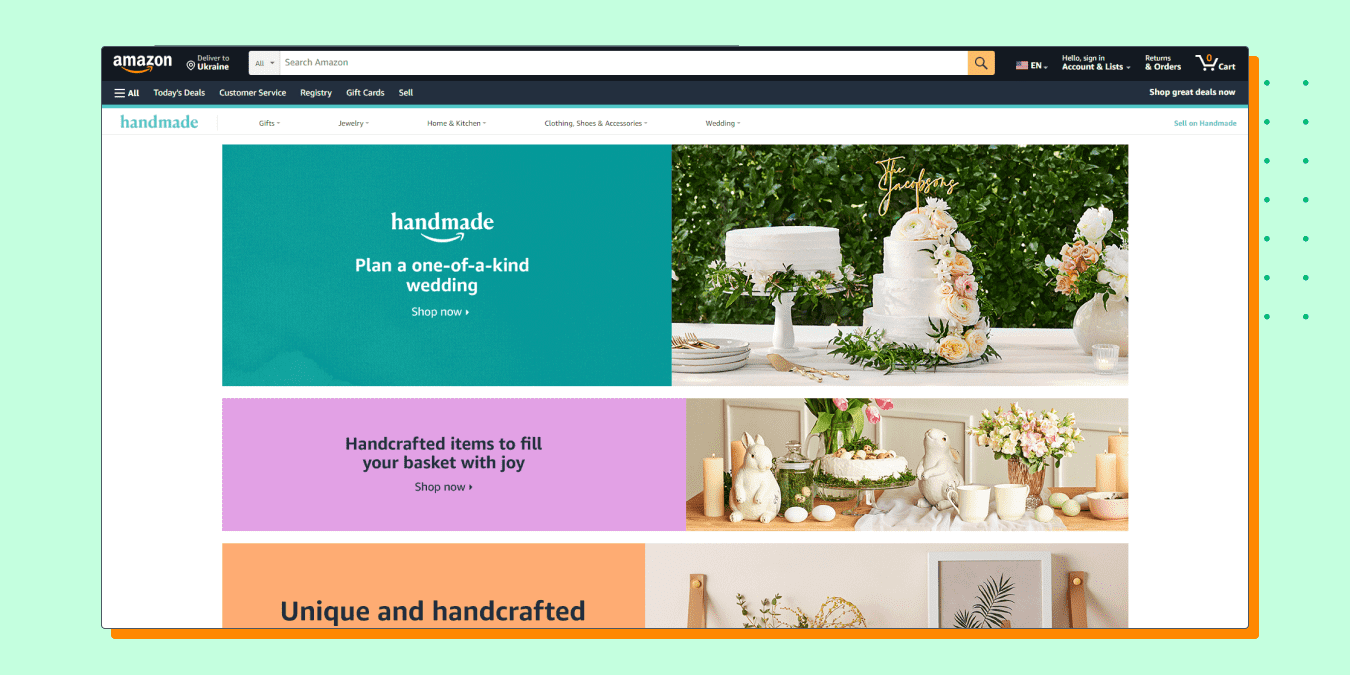 Amazon, the undisputed giant in the eCommerce industry, is not only a popular marketplace for buyers but also a lucrative platform for sellers. With a vast customer base and global reach, selling on Amazon provides immense opportunities for businesses to expand their online presence.
Key advantages and selling options that Amazon offers to sellers.
Amazon provides two primary options for sellers: individual seller accounts and professional seller accounts. Individual accounts are suitable for those who sell a small number of products, while professional accounts cater to businesses with larger inventories. With features like Fulfilled by Amazon (FBA), sellers can even leverage Amazon's vast fulfillment network to handle storage, packaging, and shipping.
In addition to its robust selling infrastructure, Amazon offers various marketing and advertising tools to help sellers promote their products effectively. Sponsored Product Ads, Enhanced Brand Content, and Amazon Stores are just a few examples of the marketing options available to boost product visibility and drive sales.
With millions of young shoppers and advanced search algorithms, Amazon provides sellers with a competitive edge in reaching their target audience.
Supercharge Your Amazon Sales with Sellbery: Unleash the Potential of Multichannel Selling
Amazon merchants have a golden opportunity to elevate their selling endeavors and unlock a host of additional advantages by integrating Sellbery into their eCommerce strategy. Discover how Sellbery can propel your Amazon business to new heights:
Multichannel Selling: With Sellbery, Amazon sellers can expand their market reach by effortlessly listing products on popular platforms such as Etsy and Shopify. By harnessing the power of multichannel selling, you can tap into untapped markets and amplify your sales potential.
Efficient Inventory Management: Juggling inventory across multiple channels can prove to be quite a challenge. Sellbery comes to the rescue by offering streamlined inventory management, minimizing the risk of stock discrepancies and overselling. Stay in control of your inventory levels and ensure a seamless shopping experience for your valued customers.
Time-Saving Automation: Sellbery automates various facets of the selling process, empowering Amazon sellers to concentrate on sourcing unique products and cultivating their brand. By automating tasks like listing creation, order processing, and inventory updates, you can save precious time and valuable resources.
Sellbery – eCommerce AI now is here with Sellbery.

Let machine learning (AI) lead your titles, description, and tags to be SEO optimized for marketplaces in 3 clicks.
Get your listing optimized!
2. Is Shopify a eBay competitor?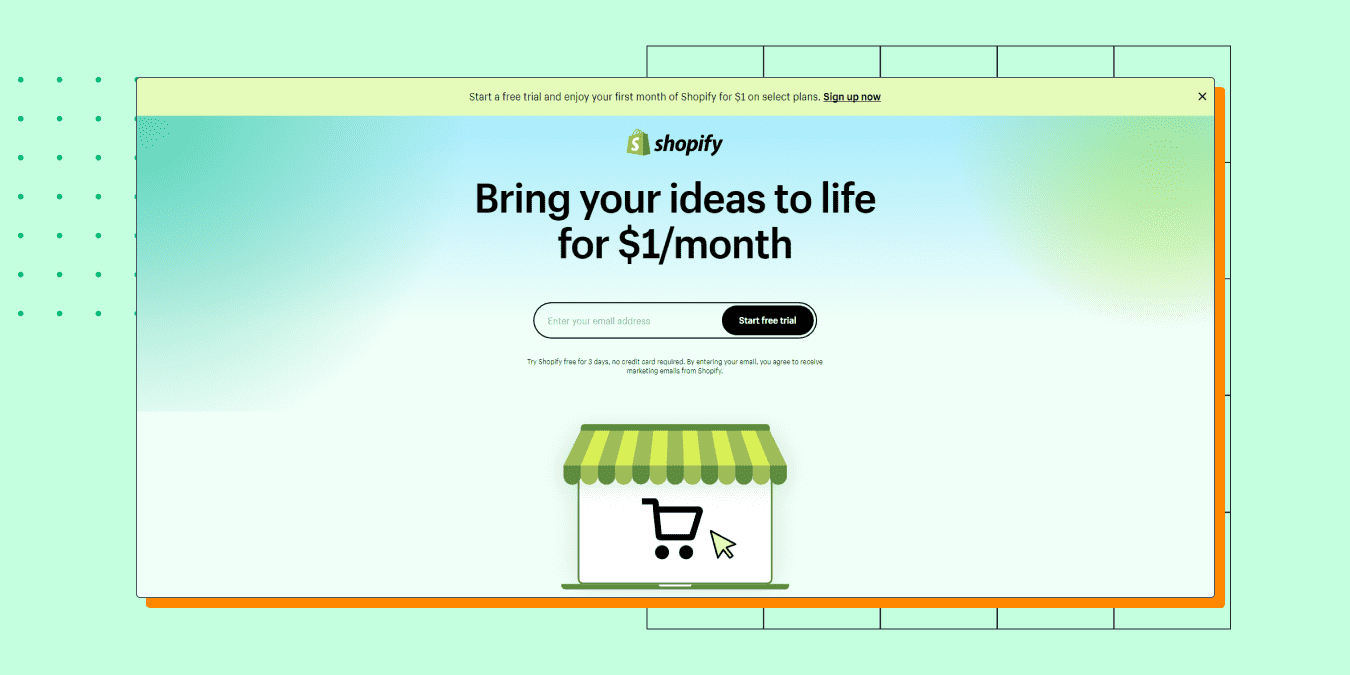 Shopify has emerged as a leading eCommerce platform, empowering entrepreneurs and businesses to set up their online stores quickly. Unlike marketplaces like eBay and Amazon, Shopify allows sellers to create their unique brand identity and customize their storefronts to align with their business aesthetics. Let's explore the key features that make Shopify a formidable eBay alternative.
With Shopify, sellers can choose from a wide range of professionally designed themes and templates to create visually appealing online stores. The platform offers a user-friendly interface, making it easy for even non-technical users to set up and manage their eCommerce websites. Additionally, Shopify provides reliable hosting, security features, and support, ensuring a seamless selling experience for sellers.
One of the standout features of Shopify is its extensive app ecosystem, offering various add-ons and integrations to enhance store functionality. Sellers can integrate with third-party apps for marketing, inventory management, customer support, and more. This flexibility allows sellers to tailor their online stores to meet their specific needs and scale their businesses effectively.
3. eBay vs Walmart – Retail giant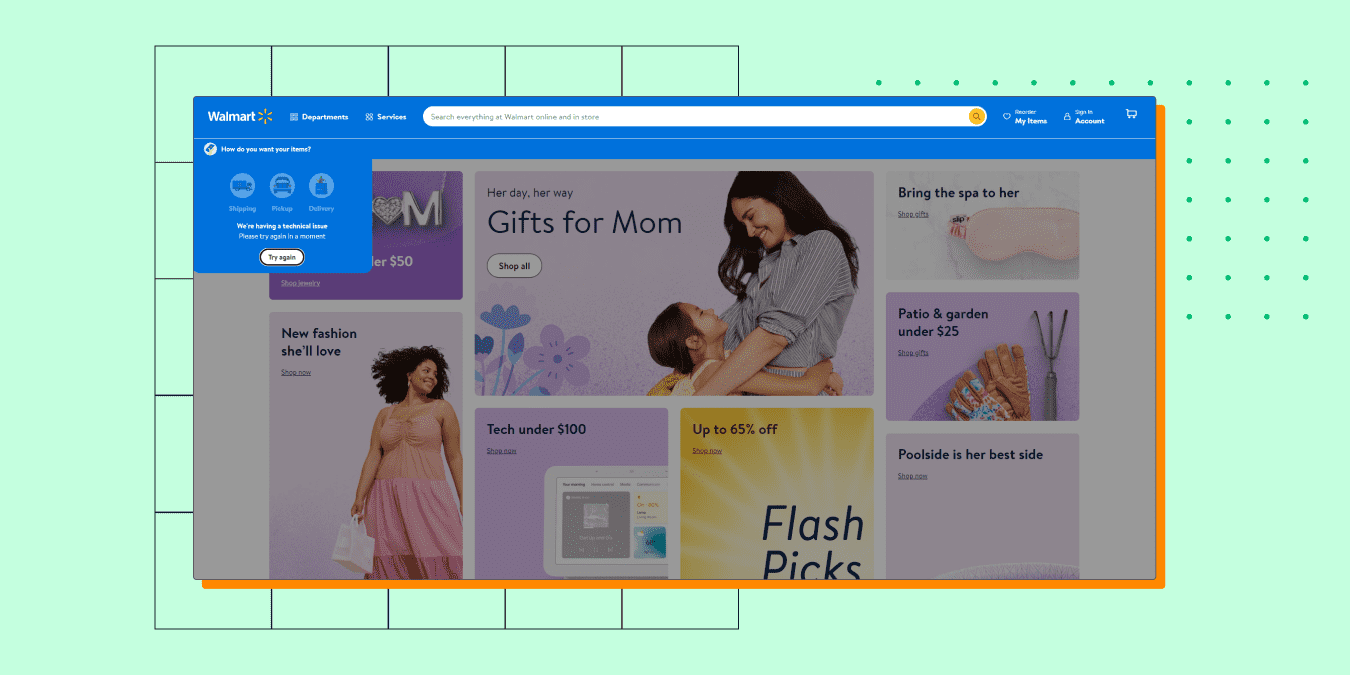 Walmart, known for its brick-and-mortar stores, has also made significant strides in the eCommerce space. As a trusted retail giant, Walmart attracts a massive customer base, making it an attractive platform for sellers. Let's explore what Walmart has to offer as an eBay competitor.
Sellers on Walmart Marketplace gain access to millions of Walmart's online customers. The platform caters to various product categories, allowing sellers to reach a diverse audience. Walmart's focus on quality and competitive pricing makes it an appealing choice for both sellers and buyers.
Walmart provides sellers with robust tools and resources to manage their online stores efficiently. From inventory management to order fulfillment, sellers can streamline their operations using Walmart's integrated solutions. The platform also offers marketing and advertising options to enhance product visibility and drive sales.
4. Etsy – eBay's competitor for niche products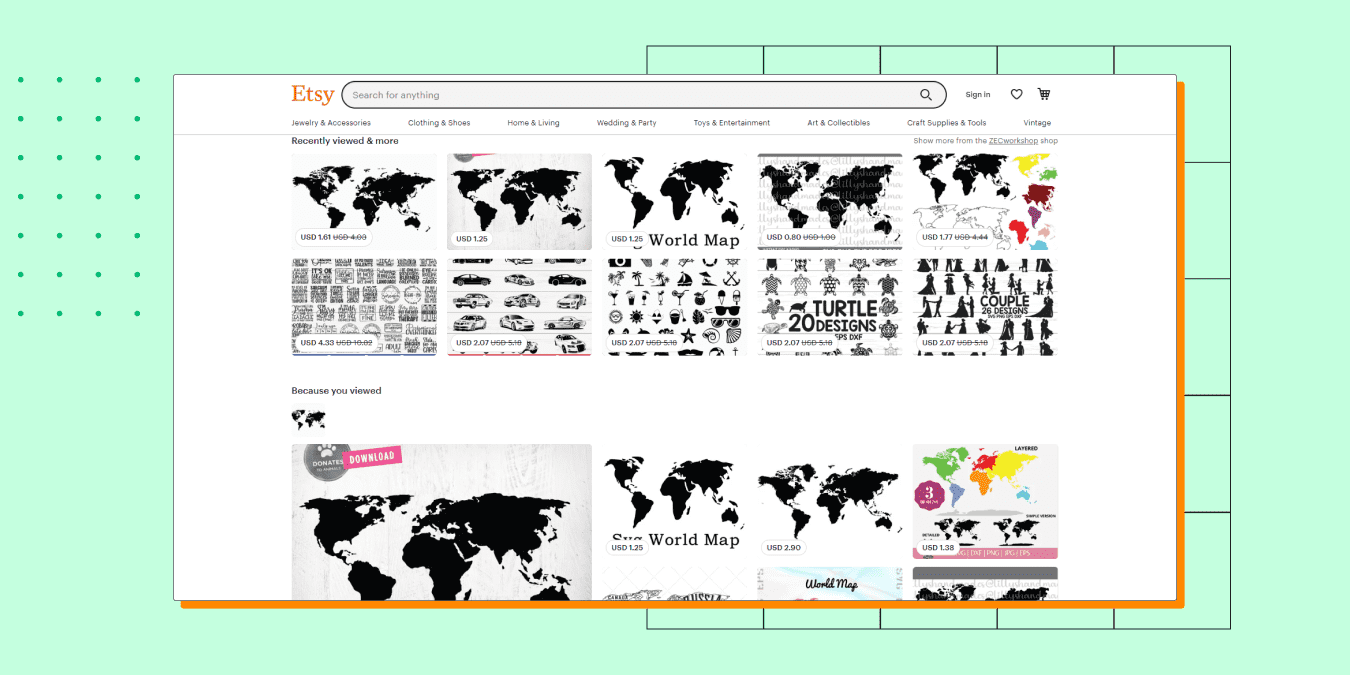 Etsy stands out among the eBay alternatives as a marketplace dedicated to handmade, vintage, and unique products. If you specialize in crafting or selling distinctive items, Etsy can be an excellent platform to showcase your creations. Let's delve into the features that make Etsy a compelling choice for creative sellers.
Etsy's niche focus attracts a specific audience of buyers looking for one-of-a-kind items. By listing your products on Etsy, you can tap into this targeted market and connect with customers who appreciate handmade and vintage goods. The platform fosters a community feel, allowing sellers to engage with buyers and build lasting relationships.
Sellers on Etsy can showcase their craftsmanship through visually appealing storefronts. With customizable shop policies and branding options, you can create a unique brand identity that resonates with your target audience. Etsy also provides marketing tools, such as promoted listings and social media integrations, to help sellers boost their product visibility.
5. Newegg- eBay's competitor for niche products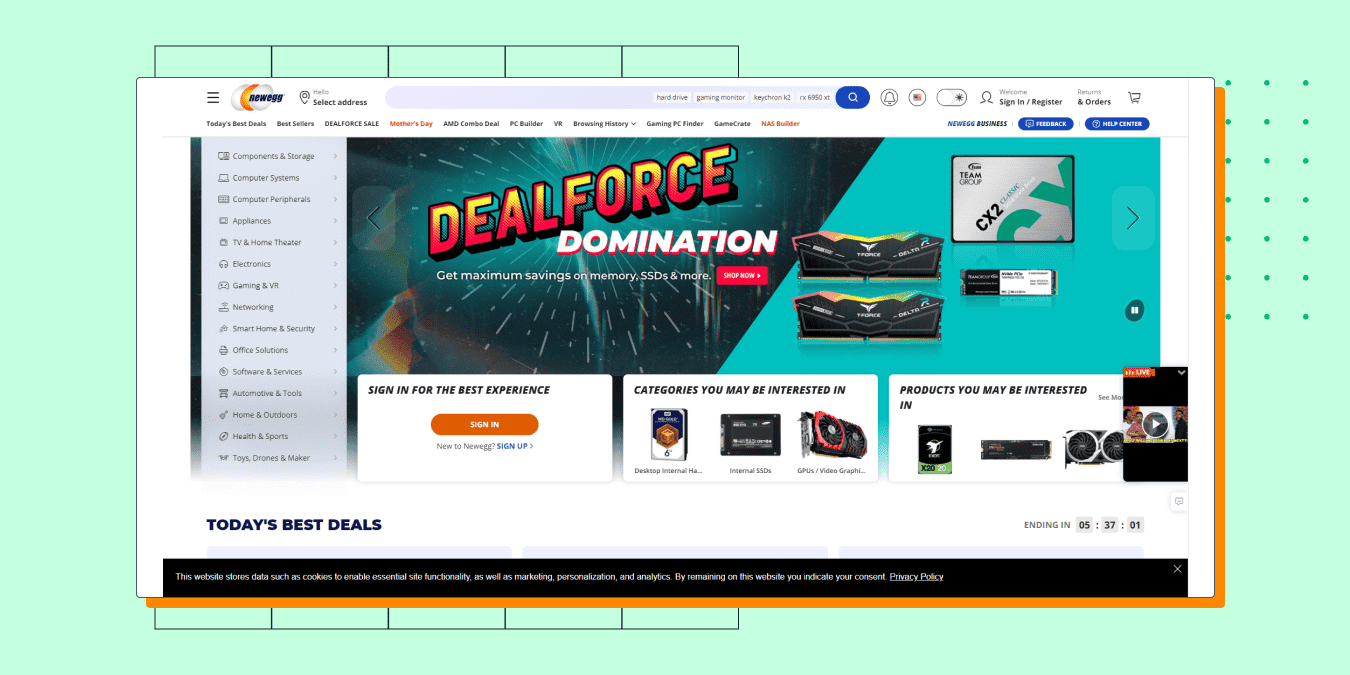 Newegg is a leading online retailer specializing in electronics and computer hardware. If you're in the tech industry or selling electronic goods, Newegg can be a valuable eBay alternative. Let's explore the features that make Newegg a compelling platform for sellers in the electronics niche.
Newegg's dedicated focus on electronics attracts a tech-savvy audience looking for the latest gadgets and components. By listing your products on Newegg, you gain exposure to a highly targeted customer base interested in purchasing electronic goods. This can significantly increase your chances of making sales and growing your business.
The platform provides sellers with powerful tools to manage their listings and inventory efficiently. Newegg's streamlined interface allows you to easily upload product information, track sales, and update stock levels. With robust seller support and resources, you can ensure a smooth selling experience on Newegg.
Additionally, Newegg offers marketing options to help sellers boost their product visibility. Featured Seller and Premier Seller programs allow sellers to showcase their products and gain a competitive advantage. Newegg's reputation as a trusted electronics retailer can also enhance buyer confidence, leading to increased sales.
6. eBay vs AliExpress – eCommerce powerhouse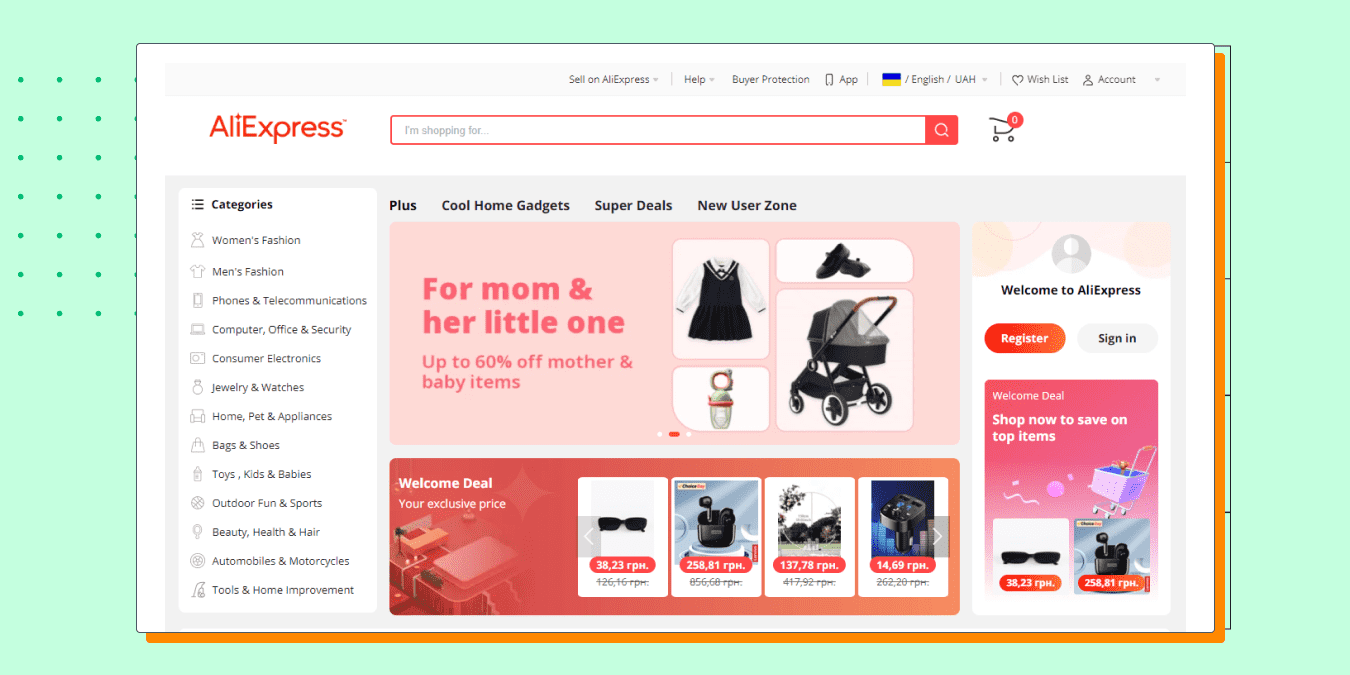 AliExpress, owned by the Alibaba Group, is a popular online marketplace connecting international buyers with sellers primarily based in China. The platform offers a wide range of products at competitive prices, making it an attractive eBay alternative.
Let's explore why AliExpress is worth considering for your eCommerce business.
AliExpress provides sellers with access to a vast customer base from around the world. With millions of active users, the platform offers significant opportunities to expand your reach and increase sales. Whether you're selling electronics, fashion, home goods, or other products, AliExpress caters to a diverse range of product categories.
As a seller on AliExpress, you can benefit from the platform's secure payment options and buyer protection policies. This helps build trust between sellers and buyers, ensuring a positive shopping experience. AliExpress also offers tools and resources for sellers to manage their inventory, process orders, and track shipments seamlessly.
To increase product visibility, AliExpress provides marketing options such as promotional campaigns and featured listings. These tools can help sellers stand out among the vast array of products available on the platform. Additionally, AliExpress offers language support and localization features, allowing sellers to cater to different markets and customer preferences.
7. Bonanza – Customer experience focused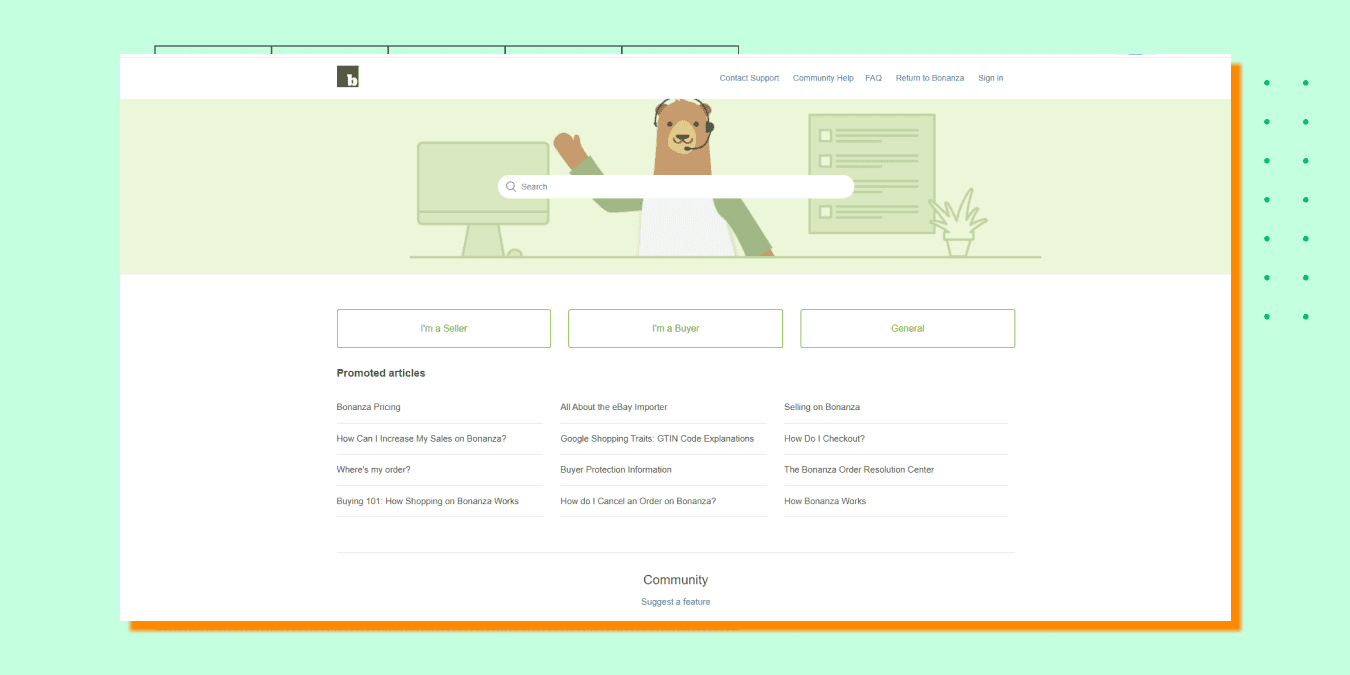 Bonanza is a unique eBay alternative known for its emphasis on a personalized shopping experience and a supportive community. If you're looking for a platform that values individuality and fosters connections between sellers and buyers, Bonanza might be the right choice. Let's explore the key features that set Bonanza apart.
Bonanza allows sellers to create visually appealing storefronts with customizable layouts and branding options. This helps sellers establish a unique identity and showcase their products in an engaging way. The platform also offers tools to streamline inventory management, order processing, and shipping, making it easier to manage your online business.
One of the standout features of Bonanza is its focus on community-building. The platform encourages sellers to interact with buyers and fellow sellers through forums and social channels. This creates a sense of belonging and allows for valuable networking opportunities.
Bonanza provides marketing options to help sellers drive traffic to their stores. With advertising programs like Bonanza Advertising and Google Shopping integrations, sellers can increase product visibility and reach potential customers. The platform's emphasis on customer support and seller education ensures that sellers have the resources they need to succeed.
8. eBid – Auction based platform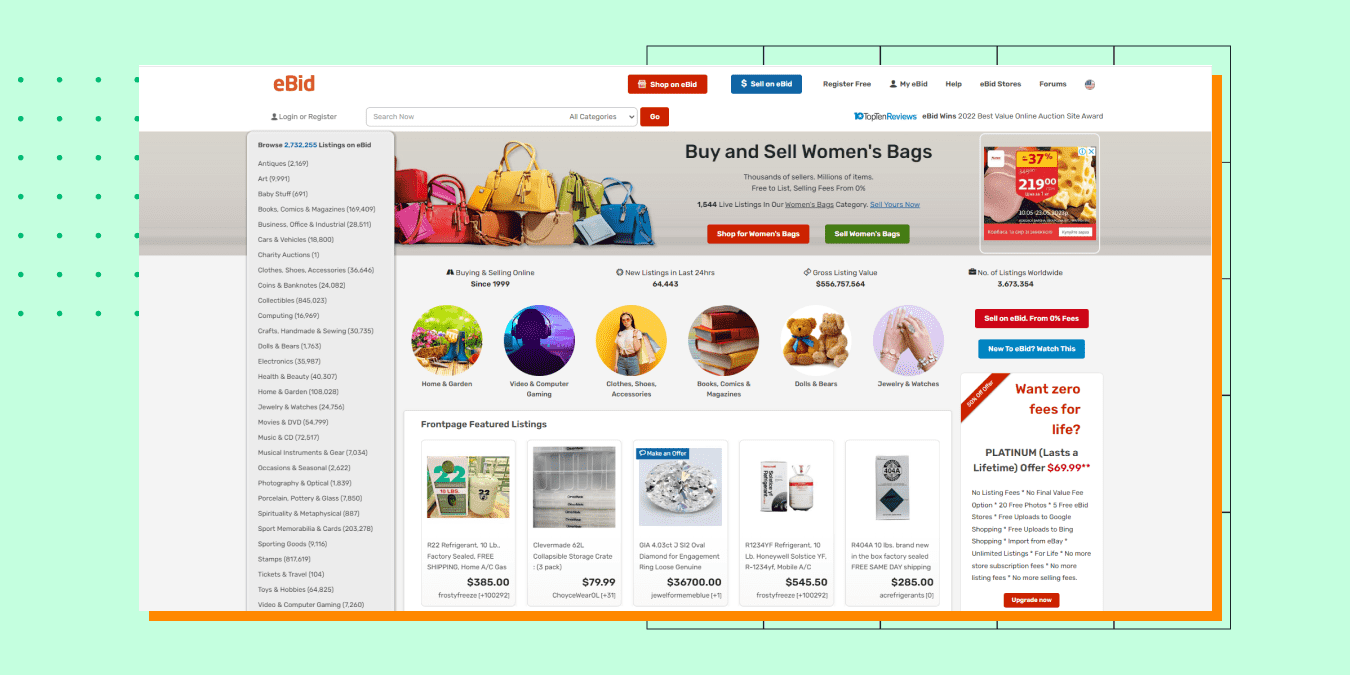 eBid is an online auction and fixed-price marketplace that provides an alternative to eBay. The platform offers a wide range of product categories, allowing sellers to reach a diverse customer base. With low listing and final value fees, eBid provides a cost-effective selling solution for individuals and businesses. The platform features robust seller tools, including bulk listing options, multiple payment gateways, and international selling capabilities.
9. Groupon – Specializing in discounted deals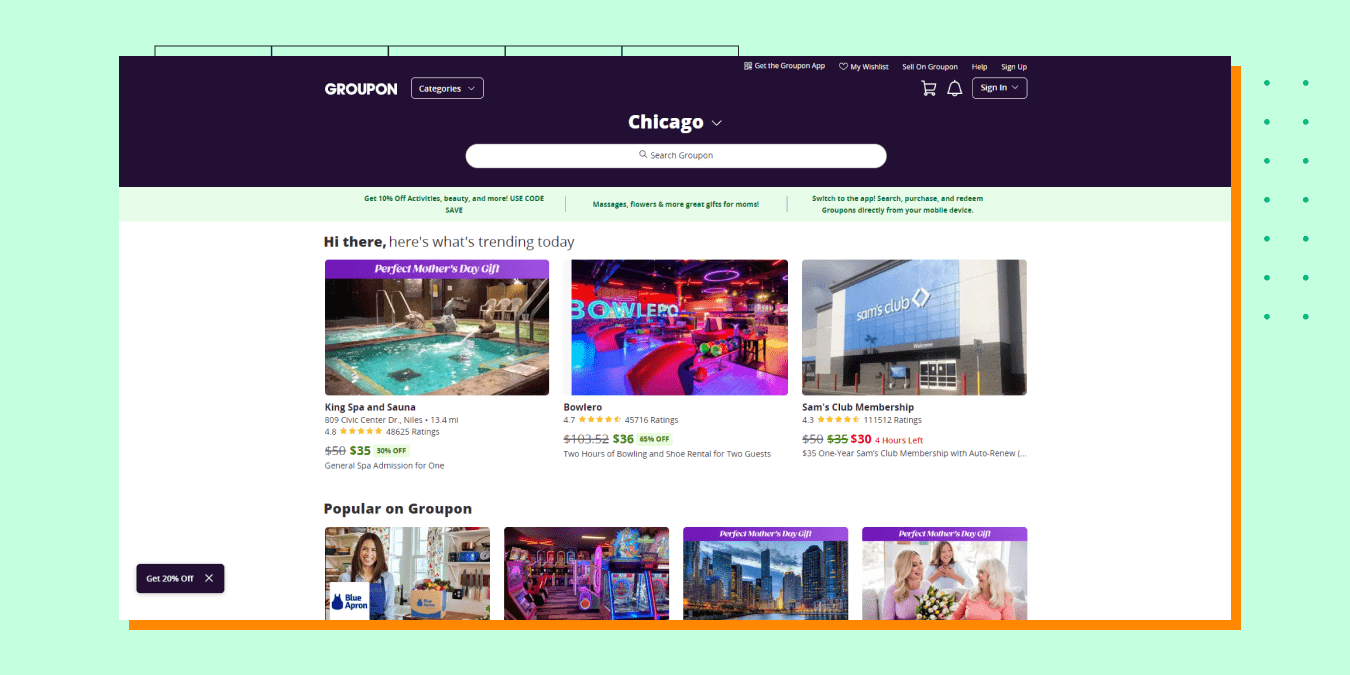 Groupon is a popular eCommerce platform that focuses on daily deals and discounts. While it differs from traditional marketplaces, Groupon can be considered an eBay alternative for sellers offering products or services at discounted prices. Groupon connects sellers with a large customer base actively seeking deals and promotions. By partnering with Groupon, sellers can increase their brand exposure, attract new customers, and boost sales through limited-time offers and group buying opportunities.
10. Lazada – eBay's Southeast Asia competitor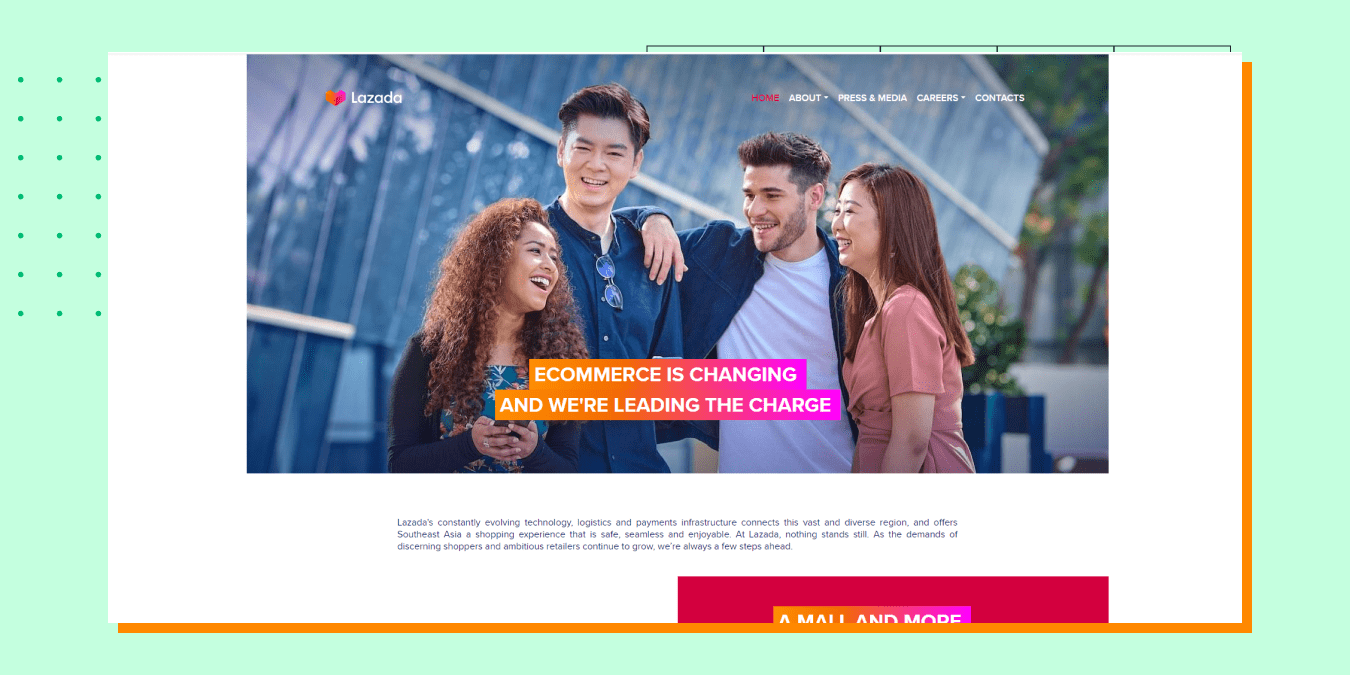 Lazada is a prominent online marketplace operating in Southeast Asia. It serves as an eBay alternative for sellers targeting customers in countries like Singapore, Malaysia, Indonesia, Thailand, and the Philippines. With millions of active users, Lazada provides sellers with a vast customer base and access to diverse product categories. The platform offers seller tools, logistics support, and marketing options to enhance product visibility and drive sales in the Southeast Asian market.
In Summary
Exploring beyond eBay and delving into alternative online platforms can unlock a realm of new opportunities for you. Each of the prominent contenders mentioned in this blog boasts distinctive attributes, caters to specific audiences, and presents diverse avenues for selling. Whether you aspire to harness the vast customer base of a platform like Amazon, the flexibility of a customizable storefront through Shopify, or the niche market appeal of Etsy, there are viable alternatives tailored to your specific needs.
By diversifying your online presence across multiple platforms, you expand your horizons, tap into previously untapped customer bases, and amplify your sales potential. In this regard, Sellbery emerges as a valuable tool, simplifying the process of multichannel selling and enabling seamless expansion of your online business. With Sellbery, you can effortlessly manage multiple platforms and broaden your reach without complications.
Power your eCommerce business with Sellbery AI

Let Sellbery's multi channel listing and selling capabilities help you tap new markets and increase your sales.
Try it Now!
FAQs
Are there any niche-specific competitors to eBay?
Yes, there are niche-specific competitors to eBay in various industries. For example, for electronics, Newegg and Best Buy are popular alternatives. For fashion and apparel, Poshmark and Zalando offer specialized platforms. It's important to explore these niche competitors to find the best fit for your specific product category.
What are the advantages of using alternative eCommerce platforms instead of eBay?
Using alternative eCommerce platforms instead of eBay can have several advantages. Firstly, different platforms cater to specific niches or product categories, allowing sellers to target a more focused audience. Secondly, alternative platforms may have lower fees or more favorable seller policies, providing cost savings or better seller protection. Lastly, diversifying across multiple platforms reduces dependence on a single marketplace, mitigating the risk of potential disruptions.
Are there any other auction style websites like eBay?
Yes, alongside eBay the widely used internet auction platforms are eBid, Fyndiq, Sotheby's, Copart, Auction.com, and GSA Auctions. These websites typically facilitate buyer registration at no cost, enabling successful bidders to complete their transactions using various payment methods such as credit cards, debit cards, money orders, and cashier's checks. Additionally, certain platforms even offer convenient in-house financing alternatives.
Are there any other companies that offer similar shipping rates to eBay?
Yes, there are several other companies that offer similar or even better shipping rates than eBay. In fact, many of these companies specialize in shipping and logistics, which means that they have the expertise and resources to provide efficient and cost-effective shipping services to businesses of all sizes. Some of the popular ones are Amazon, FedEx, UPS and DHL.


Also Popular on Sellbery