How to Improve Your WooCommerce Sales Right Now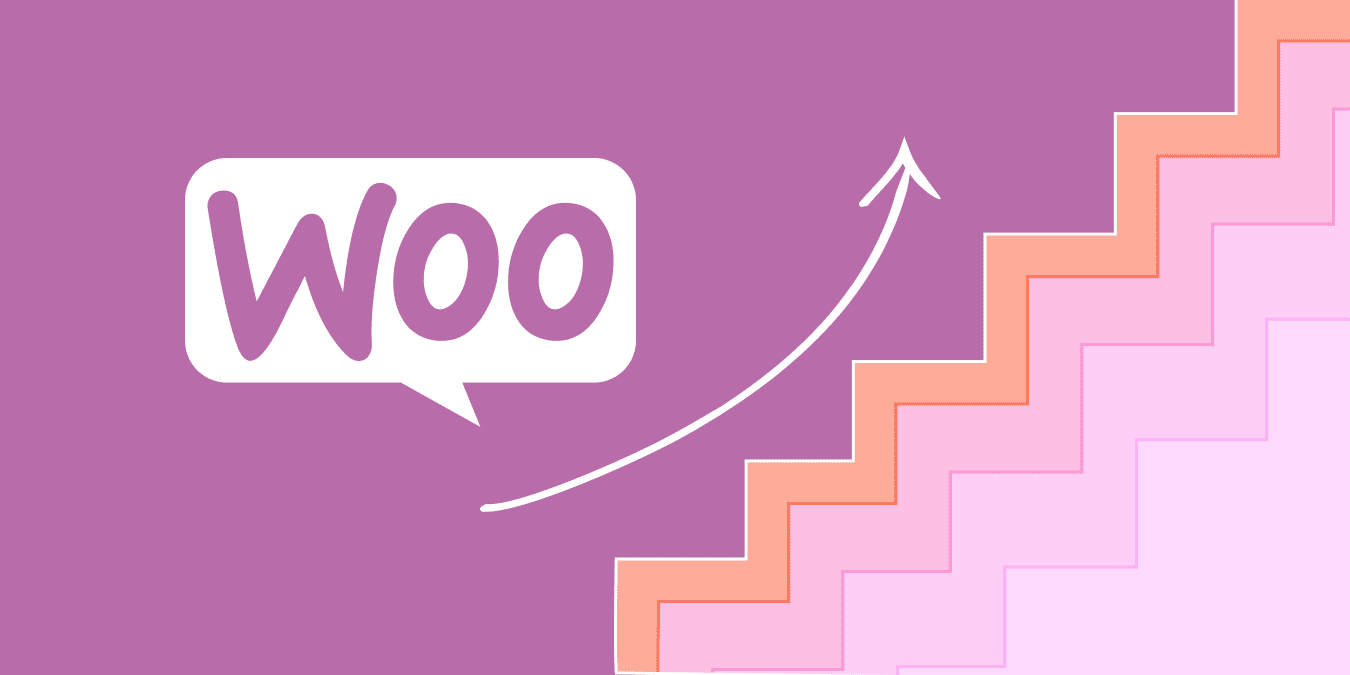 WooCommerce is one of the most popular eCommerce content management systems in the world. Today more than 25% of all online stores use WooCommerce to power their business. Such popularity is easily explained by the fact that it is free and can be quickly installed on any WordPress website.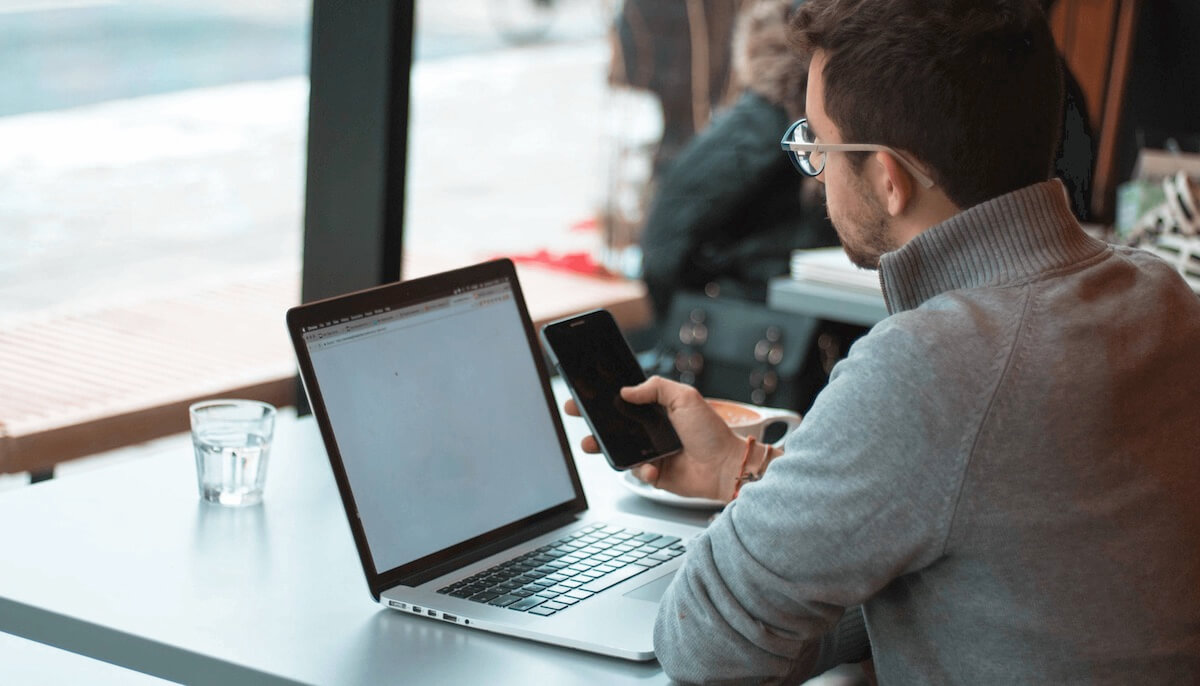 WooCommerce is one of the most popular eCommerce content management systems in the world. Today more than 25% of all online stores use WooCommerce to power their business. Such popularity is easily explained by the fact that it is free and can be quickly installed on any WordPress website.
But just creating a WooCommerce store is not enough. All the hard work starts when you try to get new buyers and more sales. In this article, we will share the best tips on how to increase sales in your WooCommerce shop using some of the most efficient techniques and WooCommerce extensions available.
WooCommerce Marketing Techniques to Increase Sales
Increasing sales is the primary goal of any ecommerce business. Today we have a lot of opportunities to bring our operations to the next level without investing a fortune into the budget of your business. Below you will find the most popular and effective techniques that can be used to increase your WooCommerce sales.
How to Improve Ecommerce Sales: Converting Passers-By Into Buyers
Getting new customers is very hard and costly. Imagine, you've managed to get a lot of visitors in your online store, but very few of them have converted into actual buyers. This is the sad reality for some sellers. To overcome this obstacle, it is important to find ways to prompt visitors to go all the way through the funnel and actually make an order.
XL WooCommerce Sales Trigger is an extension that utilized best practices of converting passers-by into buyers. It deploys several sales triggers on your website. The triggers are based on proven psychological tricks of online retail:
The sense of urgency. You can set up a countdown clock for running promotions
The sense of scarcity. Messages about stock running out encourage to buy now
Potential savings for discounted products and giving customers the feeling of finding a good deal
100% guarantee badges for product quality, returns policy, etc.
#1 bestseller badges.
All of these triggers are successfully used by the biggest marketplaces, like Amazon, Walmart, and eBay. You too can take advantage of these techniques in your WooCommerce store.
How Can I Maximize My Online Sales: Add Social Proof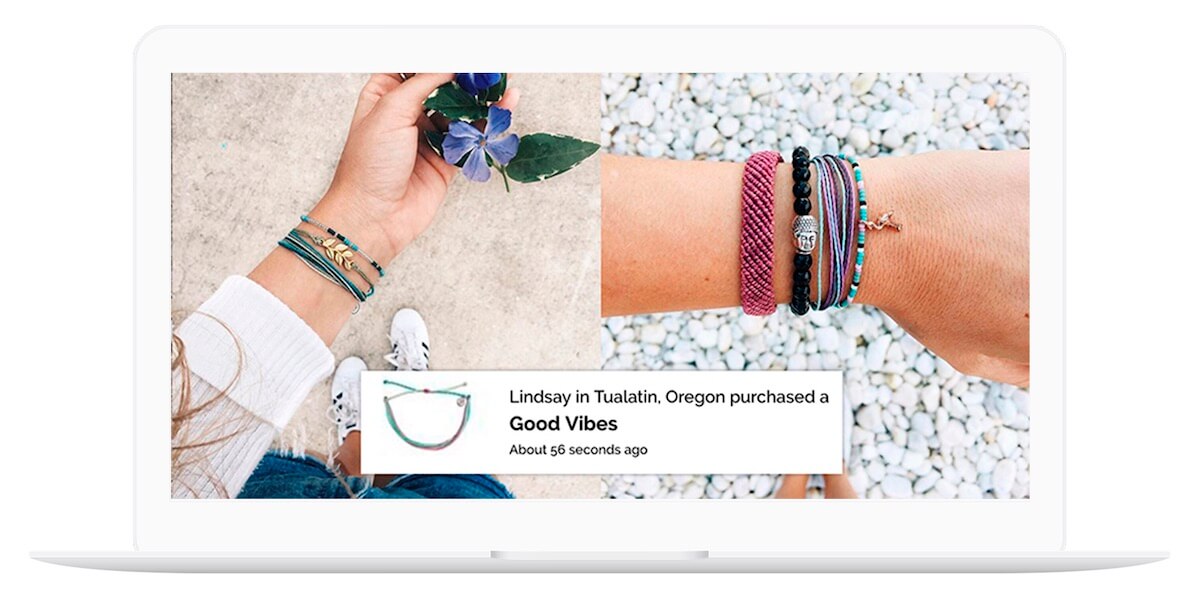 Social proof is a sure way to build trust with your customers. Studies and surveys show that most of the people shopping online look for reviews on a product before purchasing. And some are more likely to choose a website that has reviews over the ones without any. Basically, if a buyer has any objections before ordering, reviews help them to overcome these objections and go through with the order.
Extensions like WooCommerce Product Reviews Pro add well-designed review forms to your store and allow displaying customer's photos and videos on product pages.
Another good social proof extension is FOMO. It shows recent orders made for some product right on the product page. Thanks to it, customers see that an item is already popular with other buyers.
How Can eCommerce Increase Sales: Incentivize Existing Customers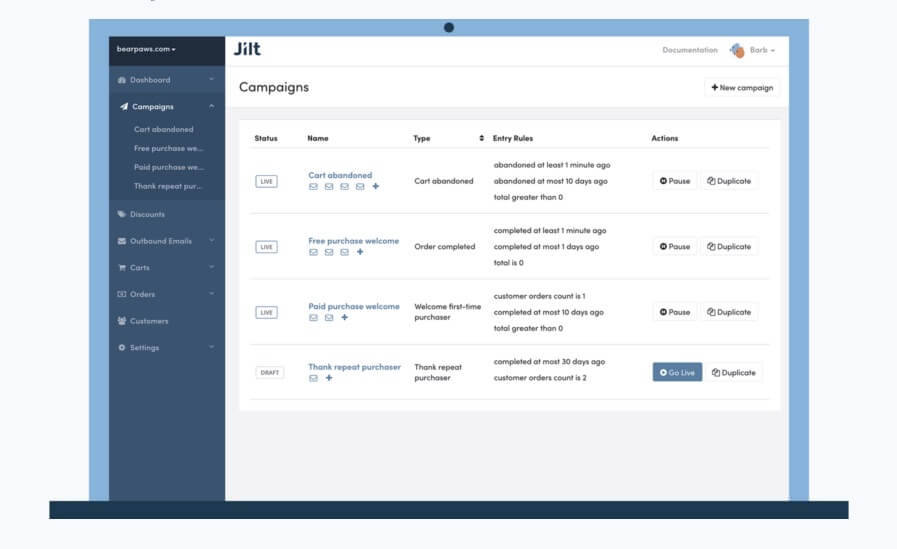 Keeping existing customers is 5 to 25 times less costly than getting new ones. Marketing products to existing customers is easy since you already have their contact details. Email marketing can be especially effective for that. Omnisend is an extension for email, SMS, and marketing automation that helps you to stay in touch with your customers. It offers various sign-up/sign-in forms, pop-ups, email templates, and many more features. Plus, it has a free version for smaller stores.
Another way to incentivize customers to return to your online store is to implement some sort of rewards system. WooCommerce Points and Rewards extension does just that. You can easily set up how many points customers get for the money spent, limit the discount that they get using the points, and award points for other actions like writing reviews or signing up for your newsletter.
How Can A Small Business Increase Online Sales: Send Reminders
As an online shopper yourself, there probably was a moment in your life when you added something to your cart but then never got to actually buying it. It might have happened for whatever reason: you didn't have your card details on hand, you were forced to create an account, or you just simply got distracted.
Cart abandonment is a common problem in online stores. Jilt is a WooCommerce plugin that is designed to solve it. You can send reminders to undecided buyers to help them finish their order by using personalized emails. It also has a free plan, so you can try it out and see if it works for you.
How Can Ecommerce Be Improved: Make Shopping Quick And Easy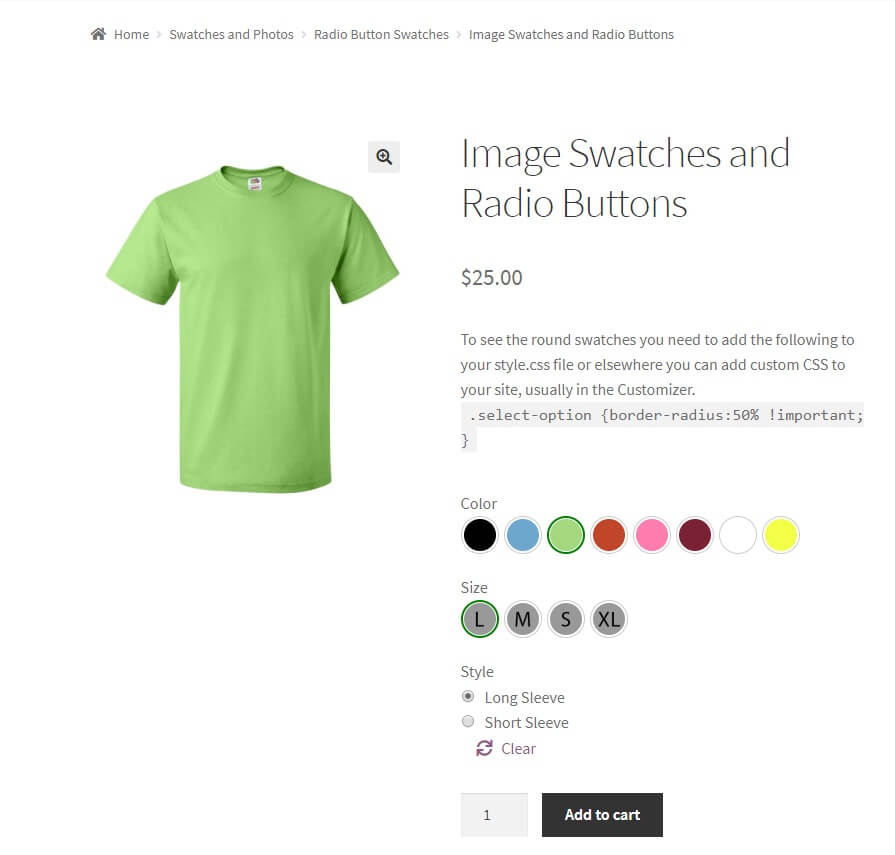 Online shopping should be quick and easy. Today customers have come to expect swift service that saves them time and efforts. And the first thing that you must work on is your website loading. Plugins like WP Rocket and W3 Total Cache can help you to boost loading speed up by optimizing pages caching.
You can also install WP Super Minify for compressing JavaScript and CSS on demand to speed up website pages.
There is another interesting plugin that helps to make customers' shopping experience more convenient and swifter and subsequently improves the conversion rate. If you sell products that have many variations like color, size, shape, for every item, try using Variation Swatches and Photos plugin. It helps customers to easily choose the product that they like the most.
How Can I Get More Customers Online: Offer Free Shipping
Free shipping is a sure way to increase sales in your store. Even if your margins do not allow to offer free shipping for every item, you can still set up a minimum total amount that a customer has to spend to get free delivery. The Cart Notices extension adds this functionality to your store.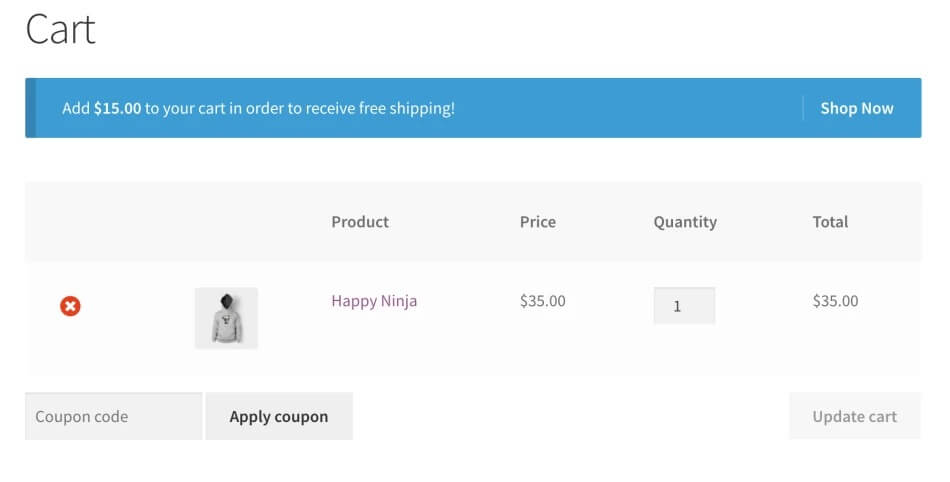 You can also set up deadlines with Cart Notices. For example, you can notify customers that if they order within the next couple of hours, their orders will be shipped today.
Maximizing Online Sale: Go Multichannel
Apart from using basic WooCommerce plugins and selling in your store exclusively, you can go the multichannel route. By listing your products on marketplaces like Amazon, Walmart, and eBay, you can drastically improve your sales rate and attract new customers without spending thousands on advertising.
Sellbery is an advanced multichannel listing platform that easily integrates with your WooCommerce store and allows you to automatically list, update, and synchronize all product information between your store and any marketplace. Sellbery also updates the inventory numbers across the connected platforms and synchronizes marketplace orders back to your online store.
How Social Media Can Increase Online Sales: Utilizing Media Channels to the Utmost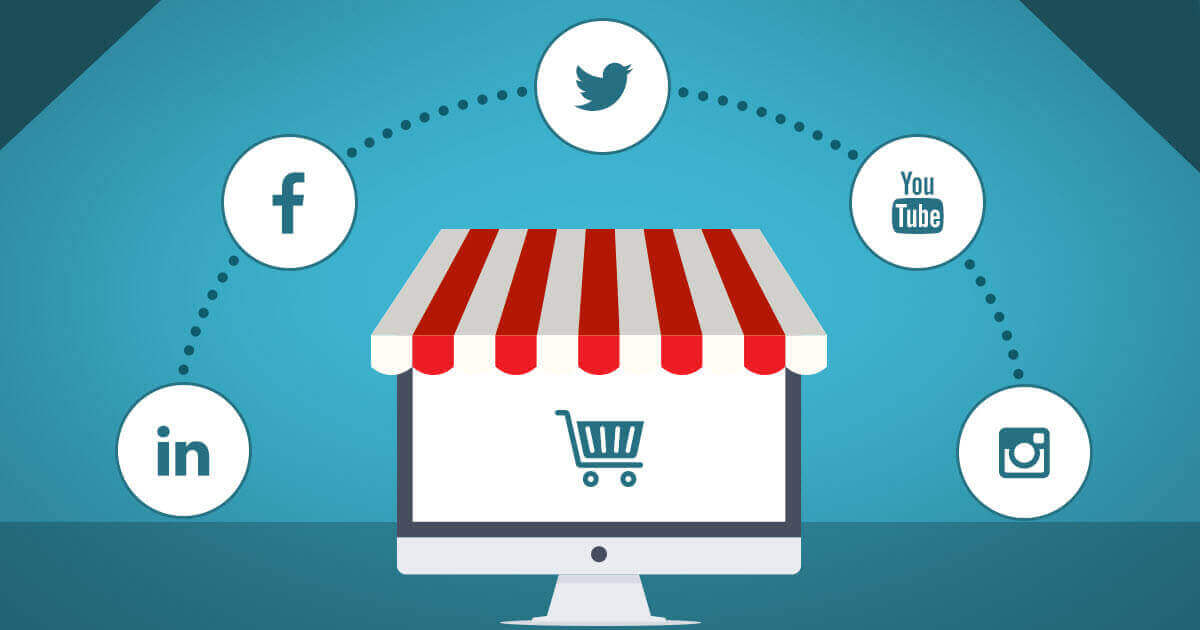 Social media is vital for ecommerce business. If you want to build trust relationships with your customers, you can't ignore such channels of Facebook and Instagram. These are two of the most popular social media among ecommerce business owners. They provide all the necessary tools you might need to promote your products.
When utilizing social media, you can use the following techniques:
Publish information about all discounts, promotional deals, etc. Users are more likely to see your post on social media rather than visit your online store on a daily basis not to miss attractive offers.
Welcome your customers to leave feedback about your products, shopping experience, posts you publish, etc. Testimonials will show that your store can be trusted, that you provide exceptional shopping experience and sell products on high quality.
Post your company's news and let customers glimpse into the operations that power your business.
Show your expertise by providing readers with useful content that they will want to share with friends.
To promote your products and store through social media, you don't need to have a huge budget. Just be sure to post only high-quality photos and images, proofread your messages, and try to craft your own unique style that customers will love and recognize immediately.
Social media allows covering a wider audience. You can retain existing customers, attract new ones, and even become a thought leader in your niche.
How to Improve Ecommerce Sales: It's Time to Apply the Knowledge
There is no single silver bullet that will bring your business to a new high. It is worth trying all of the techniques described above to find out what works best in your case. You should remember that to make your customers happy you need to follow a few basic rules:
Provide exceptional shopping experience
Sell high-quality products
Offer unique items that can't be found in other shops
Ensure fast delivery
Provide customers support on all stages – from pre-selling stage to post-selling support.
The above rules are the basis of any successful e-commerce business.


Also Popular on Sellbery