Etsy Ads: A Guide for Independent Sellers and Small Businesses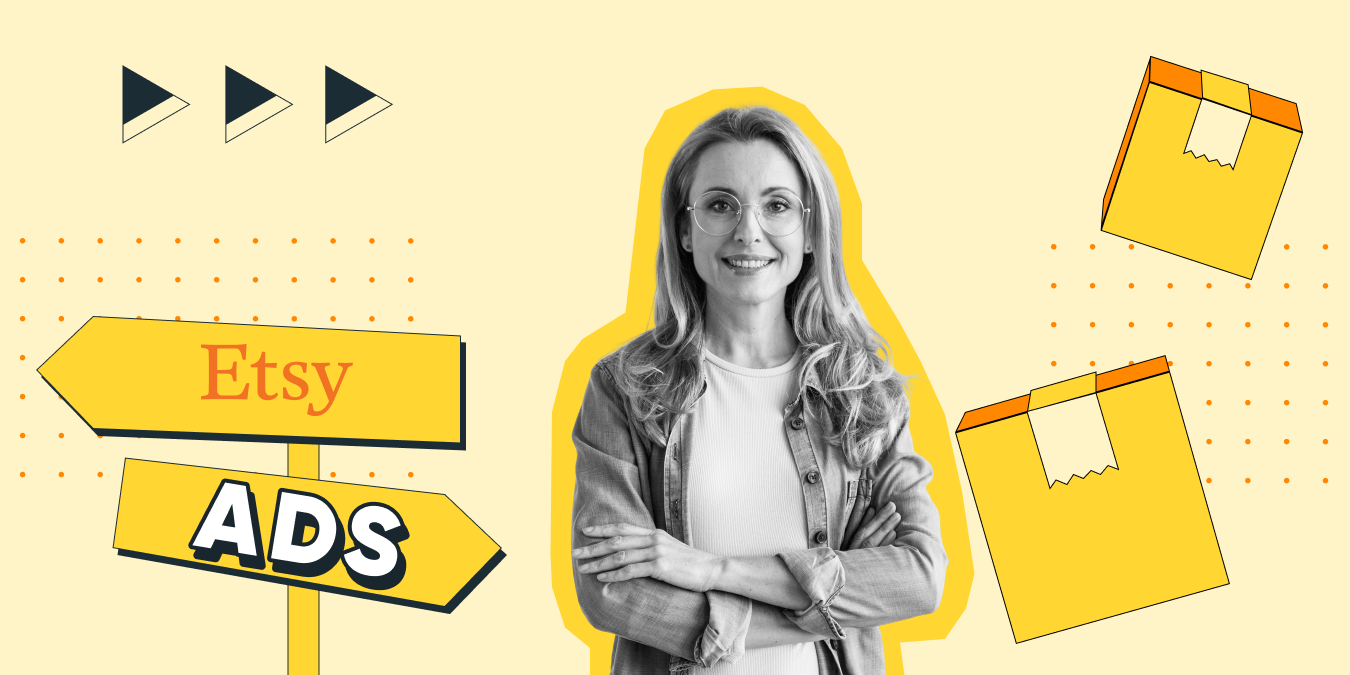 Explore this comprehensive guide which covers from the different types of Etsy Ads available to tips for setting up and optimizing your campaigns for success.
Etsy is a popular eCommerce platform that allows independent sellers and small businesses to sell handmade and vintage items. However, due to the fact that there are millions of sellers using the platform, the competition is fierce. Because of this, it is challenging for sellers to make their products stand out. That's where Etsy Ads come in. By running ads on the platform, you can increase the visibility of your products, attract shoppers to your shop, and thus generate more sales.
In this guide, we will cover the basics of Etsy Ads, including the different types of ads available, how to set up and run an ad campaign, and tips for getting the most out of your advertising efforts. Whether you're new to Etsy or a seasoned seller, this guide will provide you with the information you need to start seeing results from your advertising on Etsy.
Why you should be Advertising on Etsy?
Etsy Ads is an on-platform, easy-to-use, paid advertising program that allows sellers, like yourself, to promote their products to a larger audience on the Etsy platform. This feature allows you to compete with other popular sellers on the marketplace without investing requiring any advanced marketing knowledge. If you opt to promote your product listings with Etsy ads you can connect with targeted buyers more easily and without accumulating a lot of advertisement expenses. Furthermore, over time you'll be able to create a huge customer base and brand awareness for yourself that you won't worry about the Etsy advertisement costs. In fact, Etsy ads are more cost-effective and have a higher return on investment(ROI) than the other outside advertising options available to you.
How Do Etsy ads work?
You must be wondering, Do these Etsy ads even work for small or independent sellers? As a matter of fact, yes, if utilized correctly, these ads can be very effective. These Etsy ads can increase your product visibility and boost your sales. So, How do Etsy ads work exactly? When you choose to run an ad, your products are more likely to appear at the top of search results and in other places on the site where shoppers are browsing. This can lead to more views, clicks, and ultimately, sales for the seller.
Additionally, running ads allows you to target specific groups of shoppers and promote their products to people who are most likely to be interested in them.
There are two ways in which you can promote your Etsy Shop: on-site and off-site ads.
On-site Etsy Ads
The primary goal of Etsy ads is to increase product visibility and convert those to sales. The on-site ads are advertisements to be displayed on the platform itself, such as in search results, recommended and related items, and throughout the website while shoppers are browsing. These ads are designed to target customers who are already on the Etsy platform and looking for products similar to offerings.  With these Etsy on-site ads, your products can easily catch customers' attention and convert those to purchases.
Off-Site Etsy Ads
Off-site advertisements are another option for spreading the word about your Etsy shop. You can use Etsy off-site ads to promote your products outside the marketplace. These are paid advertisements that display on third-party platforms, including social media or online marketplaces. Ads that appear on social media platforms like Instagram, Facebook, and Twitter, among others, are examples of off-site advertising. These targeted advertisements are aimed at consumers who are not already using the Etsy platform; their purpose is to encourage users to visit your shop on Etsy. Considering Facebook's 2.96 billion monthly users alone, it is easy to imagine how successful these ads might be.
If you're a seller on the Etsy platform looking to increase your product listing visibility and sales, on-site advertisements are your best bet. However, Etsy off-site ads can help you reach new audiences, and direct them to your shop. As part of a well-rounded Etsy advertising campaign, you want to combine both on-site and off-site ads to reach as large of a customer base as possible.
Etsy advertising cost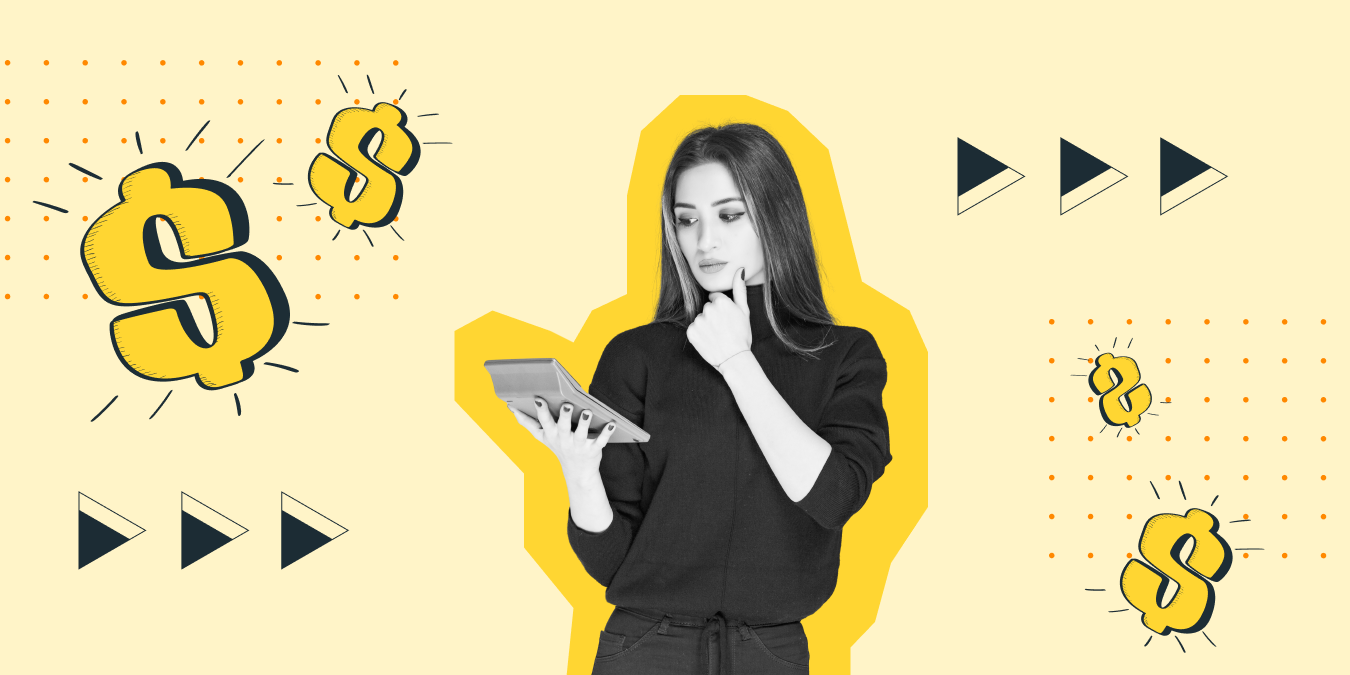 Previously, the cost of advertising on Etsy would vary depending on the competition for ad space, views, and so on. But with the new Etsy ads policy, you are only charged when shoppers click on the ad. The cost per click (CPC) for these ads ranges from $0.20 to $0.50.
When you look at the cost of advertising on the other platforms, you'll find Etsy ads pricing is quite reasonable. Just to give you a rough idea, here is how much it costs to advertise on the platforms.
Cost per click on Google ranges from $2 to $4.
From $0.42 to $3.89 on Facebook
Instagram: $0.40-$0.70 per like
And a $1 or less on TikTok (depends on the campaign)
Marketing your Etsy store might end up being rather cheap if you employ a strategic advertising plan.
Etsy Off-site Ads Cost
For the offsite ads service offered by Etsy you won't be charged for Cost per Click. Instead, you'll only have to pay when a customer clicks on your ad and then purchases your product.
This means you won't be bearing any costs for Etsy off-site ads unless you make a sale. However, Etsy takes a cut of 12-15% of the sale price from ads displayed off of their platform which results in a click and a transaction is made. All sellers have to pay 15% for ads, however, those who generate more than US$10,000 in the last 12 months are offered a discounted rate of only 12%.
Keep in mind, the Etsy advertisement cost is independent of the standard Etsy Payment cost, listing charge, and Etsy transaction charge. You can learn more about Etsy hidden fees to calculate your total operational expenses.
How to advertise on Etsy
The best part about Etsy ads is that you don't have to go through any complicated process to benefit from this feature. You can activate the Etsy advertisement program and adjust settings (ads listed and budget) straight from your dashboard. Just follow these steps to get your Etsy ads up and running:
Open your Etsy shop page, and then go to the "Shop Manager".
Next, Choose Marketing.
And then Choose Etsy Ads.
Now, set up your daily budget. Daily spending is set to a minimum of $1.00 by default. You can set up a  budget cap and change the maximum amount of money you're willing to spend per day. It is a good practice to adjust your Etsy ads budget limit during the setup phase. However, you can always go back and change your budget at any time.
Once you're done, Select Start advertising.
Once your ad is live, you can monitor its performance and make adjustments as needed. Your ad campaign should be part of a broader marketing strategy and you should track your return on investment(ROI) and adjust your budget and targeting options as you go.
How to turn off Etsy offsite ads
In contrast to the on-site ads, Etsy offers you less flexibility when it comes to off-site ads. The marketplace doesn't provide you the option to make any changes to the budget or the listings that you intend to promote.
Etsy does offer you the option to turn off off-site ads if your yearly sales are less than $10,000 USD. However, if your annual sales on Etsy have been greater than $10,000 USD, You are unable to opt out of Etsy offsite adverts
You can choose which demographic(region/countries) you want to advertise to. Your advertisements will only be visible to consumers in the countries to which you provide shipping.
You can adjust these settings in the 'shipping profiles' section of the 'settings' menu on your dashboard.
It's important to note that if you stop an off-site ad, it will no longer generate any traffic to your Etsy shop, and it could affect your sales. Before stopping any off-site ad, make sure to track the performance of your ads and make adjustments as needed in order to optimize your return on investment.
Etsy promoted listings tips
Promoted Listings (Etsy Ads) feature allows you to promote your products by increasing visibility on the marketplace. However, the outcomes will be unsatisfactory if you fail to optimize your listings in the correct way.
Here are some tips for using Promoted Listings effectively:
Choose the right products: Not all products will perform well with Promoted Listings. You have to be selective and choose the products that are most likely to sell well. For example, promoting Christmas hats in the off-season won't result in good ROI. So focus on promoting products that are high in demand and are trending. Do some product research, and find the Etsy top selling items you can promote with Etsy ads.
Use keywords: If there's one thing you can implement today to improve your product listings visibility, it's keywords. You must use relevant keywords in your product titles, description and tags that shoppers will likely use when searching for products similar to yours. For example, "screen protector" is a solid keyword to describe protective covers for iPhones. You can further optimize your product listings with these Etsy SEO tips.
Attach High-Quality product photos: Pictures allow shoppers to get a glimpse of what the product looks like. So, make sure you upload high-quality product photos which showcase your products in the best light possible.
Set a realistic budget: You don't want to run your business dry with Etsy advertisement costs. So, start with a small budget and increase it as you see results. Keep in mind that the more you spend, the more your products will be seen.
Monitor your results: Use Etsy's analytics tools to track the performance of your Promoted Listings. Look at metrics such as impressions, clicks, and sales, and make adjustments to your campaign as needed.
Test and optimize: Try different targeting options and ad variations to see what works best for your products. Keep testing and tweaking your campaign until you find the optimal combination of targeting options, budget, and ad variations.
Use Promoted Listings as part of a comprehensive marketing strategy: Promoted Listings are simply one component of marketing for your Etsy store that includes a variety of other elements. You can implement various strategies to drive traffic to your shop and increase your sales. For instance, you can use the Etsy Shopify integration in order to reach a more extensive audience.
Keep your shop active: Keep listing new products and updating your shop regularly to ensure that it stays active and relevant. Since product listing can be time-consuming, you can use inventory management tools such as Sellbery to automate the product listing process.
By following these tips, you can increase the visibility of your products and drive more sales through Promoted Listings. Remember to track your progress and adjust your strategy as needed to optimize your return on investment.
Facebook ads for Etsy shop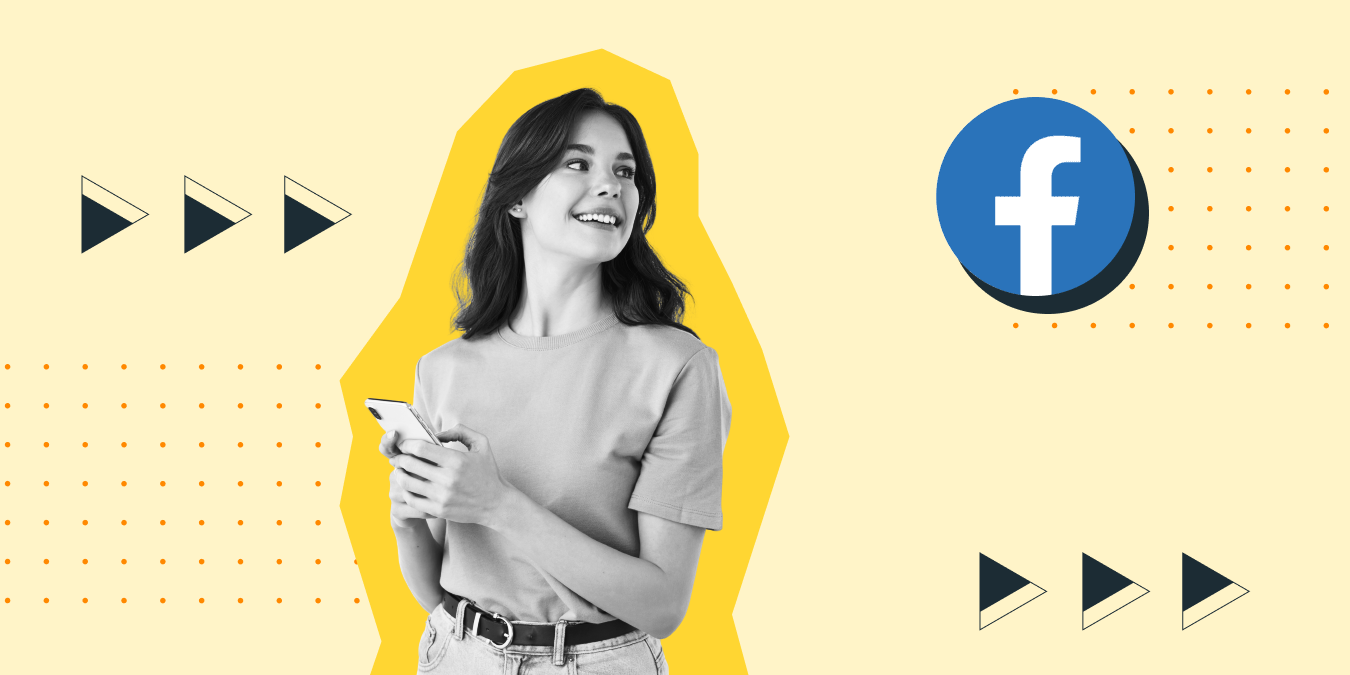 Facebook is a terrific location to connect with potential customers because of the wide range of ages represented among its regular users. You can create a Facebook business page and use it as marketing for your Etsy shop. You can link your product listings on Facebook and redirect buyers directly to your shop. Additionally, you'll have access to Facebook's analytical tools to understand your customers' purchasing habits and so on. Utilizing Facebook in this way is one of the simplest and most straightforward ways to grow your online business.
Alternatively, You can try using Facebook ads for your Etsy shop if you want greater control over the advertisements you run outside of the marketplace. This paid marketing on Facebook has assisted small companies in connecting with 1.6 billion customers, and it also has the potential to be an efficient method of driving traffic to your Etsy shop.
Here are the steps you can follow to create Facebook ads for your Etsy shop:
Start with setting up a Facebook Ads account.
Now, you'll have to create an ad campaign. To do this, go to the Ads Manager, and select "Create".  Next, choose "Traffic" as the campaign objective and "Website" as the conversion type, then enter the link of your Etsy shop.
Use Facebook's targeting options to select the audience you want to reach with your ads. You can target people based on their location, age, interests, behaviors, and more.
Afterward, you'll have to design your ad. You can use Facebook's ad creation tools. It offers several ad formats, including images, videos, carousels, and more. You can also create several ad variations to test which ones perform best.
Set your budget and schedule for your ad campaign. You can choose between a daily or lifetime budget, and set a start and end date for your campaign.
Once you've set everything up, you can launch your ad. Facebook will review your ad to make sure it meets its guidelines. Once it's approved, your ad will be live.
Keep an eye on the performance of your ad and make adjustments accordingly. You can use Facebook's analytics tools to track important metrics such as clicks, impressions, and conversions. You should also make sure that your Facebook page is up-to-date, engaging, and relevant to your target audience in order to drive more traffic to your Etsy shop.
So, Are Etsy ads worth it?
To sum up, Etsy Ads can be a powerful tool for increasing visibility and sales for your products on the Etsy platform. By understanding the different types of ads available, setting up and running effective ad campaigns, and using best practices and tips, you can maximize your advertising efforts and see real results. So simple words, Yes! Etsy ads are worth your money.
However, Etsy ads alone won't guarantee all those results. You've to actively track your progress, monitor the effectiveness of the ads, and adjust your strategy as needed in order to optimize your return on investment.
Keep in mind that advertising on Etsy is just one aspect of a broader marketing strategy and it's recommended to use other tools to optimize your product listings. Sellbery is an ideal tool for online business inventory management purposes. It allows you to sell on multiple channels at once, can automate and optimizes product listings so you can attract more customers to your shop and boost sales. And in combination with Etsy ads, it will allow you to stand out on the platform and grow your business.


Also Popular on Sellbery