How to Sell on Amazon – Beginner's and Advanced In-depth Guide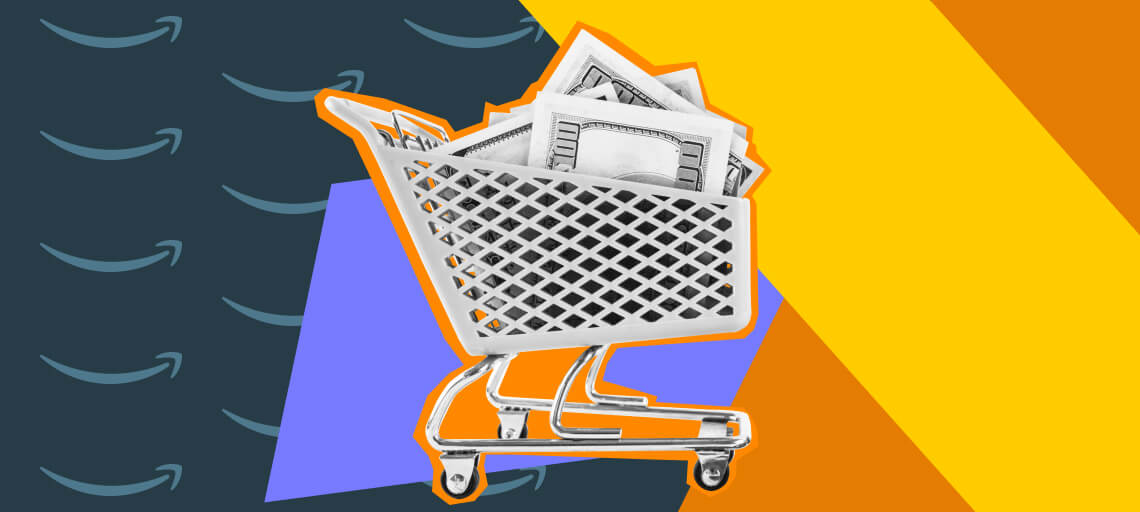 Many merchants are asking themselves whether selling on Amazon would be beneficial for their business. It is a logical question as Amazon is the most popular marketplace one the USA market that takes up 49% of the whole local ecommerce scene. Everyone wants to take a part of this lucrative pie.
Whether you're a totally novice Amazon seller asking things like 'what do I need to sell on Amazon' or an experienced veteran on the marketplace, it's always important to learn new tips and techniques to help you optimize your sales and increase your profit margins. And if those tips and tricks are what you're searching for then you've found the right blog: we'll take you through all the nifty little things you can do to improve your bottom line.
In this guide we provide info (tips, hacks & techniques) for both Amazon seller categories – Beginners & Advanced ones alike!
Connect Amazon to your other sales channels to reach out to more customers.

Check out on Amazon integration details here:
But first, what is Amazon and why should you be using it anyway? That might sound like a silly question – everyone knows what Amazon is. But if you're new to this business, there are probably some stats you're unaware of. Let me point out a few of those facts just to give you an impression of how important the platform is: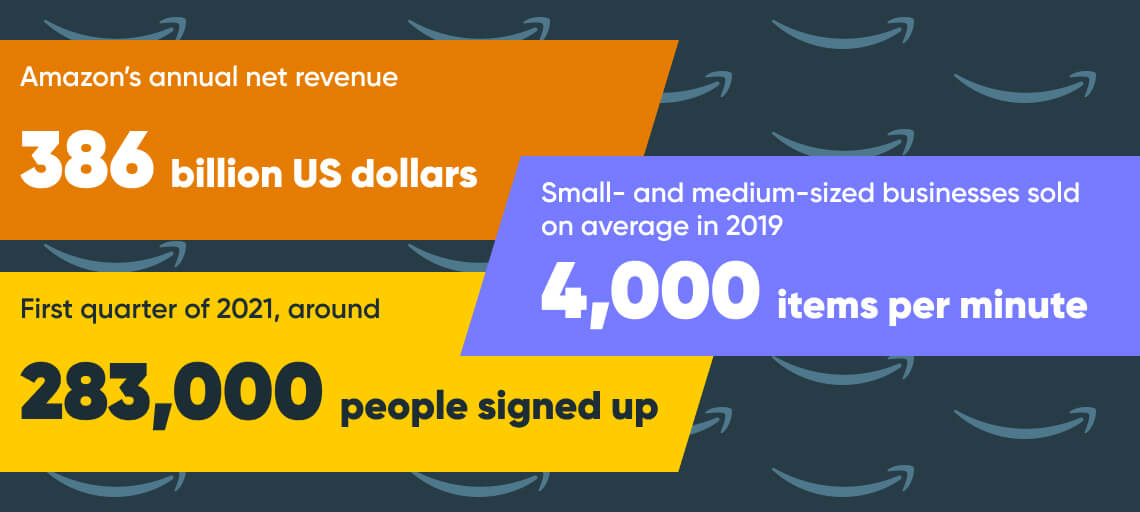 Last year, Amazon's annual net revenue was a staggering 386 billion US dollars. That's right – billion! And that number is increasing at an incredible rate year after year.
It's not just Amazon as a company profiting; small- and medium-sized businesses located only in the United States sold on average 4,000 items per minute in 2019. And that doesn't even take into account businesses located elsewhere around the world or the amazing growth the platform has experienced over the past two years.
People are recognizing the benefits of selling on Amazon by the hundreds of thousands. Just in the first quarter of 2021, around 283,000 thousand people signed up to sell on the platform.
So, having pointed out a few facts and benefits of selling on Amazon, let's begin with the guide.
How to Sell on Amazon: Beginners' Guide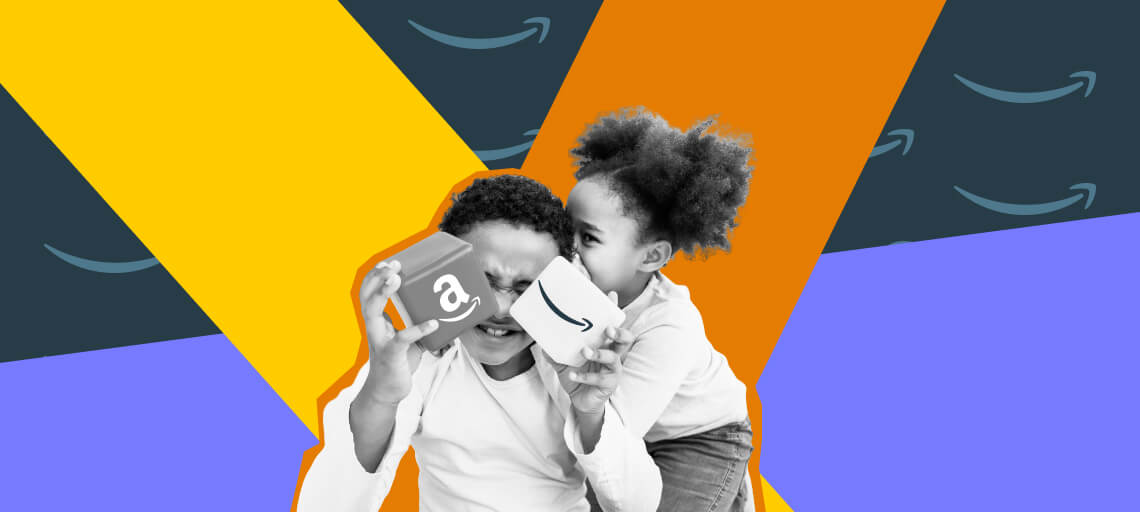 Step 1: Create a business plan
Starting out without a business plan is a bit like trying to walk home from the bar with a blindfold on. Sure, you might get there eventually, but you're going to waste a lot of time and effort. And if you run into a problem it might cost you to fix it.
So, what do you need to do? First, you should find your niche, or what products you're going to sell (we'll look at this in the next step) – bearing in mind the competitive advantage. This leads on to market research (this will be covered in more detail in Step 3), which should be conducted with things like expenses, marketing, and the competition in mind.
Now that you've settled on a product and done your research, you should set a goal and then create a strategy laying out how you're going to reach it. This goal should be realistic and it's better to be cautious when starting off – you'll be able to check your progress as you go and if you're exceeding your expectations then you can alter your plan. The strategy should include how you're going to market, whether you're going to use other platforms, and so on. It should also include budgeting, and this should also be cautious. Bear in mind that you're going to be spending money on merchandise before you can make your money back.
Having said this, make sure your business plan doesn't turn into a 100-page monster: the best plans are short and compact. Remember that Brian Chesky, the founder of Airbnb, started out with only a one-page document.
Step 2: Find your niche
This can be a really daunting step. You know you want to sell something, but what? Precisely what do I need to sell on Amazon? There are so many different products and product categories out there. Well, the answer ties into Step 3 because you can't find your niche without a dash of market research. We have a helpful article that serves as a great launching point: a summary of what's currently selling best on Amazon. (It's also worth noting that some categories are restricted unless you have a Professional Account; check here before you start out).
But bear in mind that you might be able to make more profit exploring a less popular product category where customers are passionate and competition isn't as high. You need to find what's best for you – and then do some quick calculations to make sure it's worth it. I'd recommend a projected profit margin of 20% or higher otherwise you'll need to ship a lot of product for it to pay off.
Step 3: Conduct market research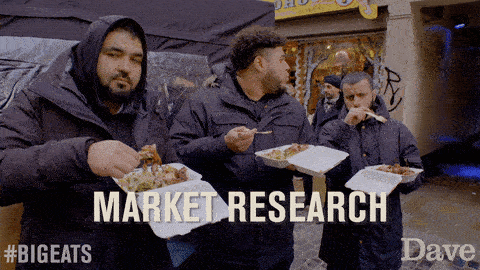 Now that you have some idea of what your niche will be, it's time to broaden the scope of your research. This is one area where the work you put in will really pay off – literally!
Let's break it down into the key components:
Product research (you already did this in Step 2)
Customer research
Overheads, suppliers, shipping options
Competition research
Starting to sell without doing any customer research is probably a bit like marrying someone after a first date: you might get away with it, but chances are you're not going to be the best match. So, what should you do?
Customer research is something that you should constantly be doing and a lot of it will be organic: once you're selling, you'll see which products get the most clicks and make the most sales. If you have an item that's getting lots of eyeballs but few conversions, for example, you can consider offering a temporary discount and then tweaking the price if it's successful.
But it's a little bit more difficult when you're starting off. Since you already have your niche, you can see which of your competitors' products are doing well and which aren't – and then try to work out why. You can also use tools like Google's Keyword Planner to see what kind of things your prospective customer base is searching for.
Next you should look for your suppliers and calculate shipping and other costs. It's worth looking at multiple options here: cutting your overheads even by a little bit can make a big difference to your bottom line in the long run.
Depending on how much stock you're willing to buy, you might be able to qualify for wholesaling discounts. You can send emails to your prospective suppliers, try to negotiate, and see which is most competitive. And if you can't afford a lot of stock, promise that you'll buy a larger quantity if you meet certain targets – that might be enough to entice them into offering you a discount.
Finally, you should check out what your competitors are doing – especially what they're selling similar products for. If you can afford to beat them on price that will drive many of their customers to you.
You should also think about signing up to Amazon FBA (Fulfilment by Amazon) – I'll explain this in more detail in the advanced seller's guide.
Step 4: Register an Amazon account
This is probably the most obvious step. You'll need things like a verifiable ID, tax statements and a phone number.
One important thing to note is the Amazon fees that they apply to all sales but which vary by product category. They tend to range from 8% to 15%. Depending on how well your business is doing, it might be cheaper in the long run to consider a selling plan.
Step 5: Create a product listing
You have your Amazon account; now it's time to add your products. Simply click on the Inventory drop-down menu on your homepage and click Add a Product and follow the steps. Pay special attention to sections like Product Name – this can be up to 250 characters, so include as much information as possible that your prospective customers are likely to search for. Also, don't forget to add accurate but appealing images of what you're selling.
Step 6: Manage your inventory
This is basically keeping track of your stock, making sure you have enough stock to fulfil orders (which is very important if you're selling on multiple platforms), and avoiding wastage. This is something you can manage yourself, and that's probably the best option if you're just starting out and are only selling on one platform. If you're a little bigger you should consider FBA; and if you sell across multiple marketplaces you should seriously consider getting a third-party Amazon integration that works on different platforms and tracks your stock across all of them.
Step 7: Follow up on customer reviews
Customer reviews are a great way of conducting customer research. And prospective customers really care about them: according to surveys, 4 in 5 Amazon customers are drawn to the products with the highest ratings and strongest reviews.
So what can you do to get those great reviews? Offer a solid product with good customer service and prompt delivery. And try sending personalized email requests for feedback shortly after your customers have received their orders.
How to sell on Amazon – tips for advanced sellers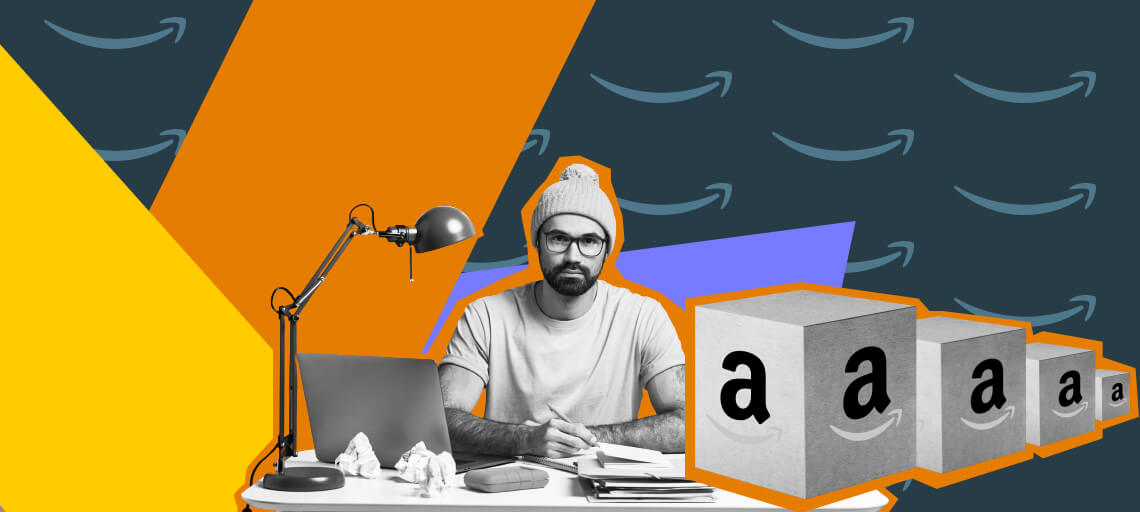 That concludes our beginners' guide; time to move on to the second part of our Amazon guide. Read on for some more advanced tips for the more experienced of the Amazon seller types; but even if you're a beginner these might come in handy.
Tip 1: Run Amazon product promotions and advertising
Amazon offers a lot of native options for promotion and advertising that you should definitely utilize if you want to drive sales. Even if you're thinking your profit margin can't afford it, it might prove more valuable in the long run: more money (albeit at a lower margin), more reviews, and more customers who might come back.
To set a promotion up, simply go to the Advertising section and click Promotions. There are options like promo codes, percentage codes, and Buy One Get One Free. You can apply these to certain groups of products only and add conditions that incentivize buyers to purchase more, like 10% off one unit but 15% off two.
As I mentioned earlier, it can be good research to offer discounts on underperforming products to see if sales pick up: it may just be that the price point is too high.
Tip 2: Get more reviews
I already pointed out how important reviews are and offered a tip in the beginners' section. But there are some more specialist techniques you can use.
Amazon offers an Early Reviewer Program for products that have fewer than 5 stars. To use, it costs at least $15 to set up plus a one-time payment of $60 on your first review through the program. Why? Because Amazon sends out review requests to your buyers in exchange for gift cards. The overhead is pretty steep but it can be worth it if it bumps your products up by a star or two – just be selective about which product you select because you don't want to waste the money on a weaker item.
Tip 3: Build an email list
This isn't an easy task; it can be quite time- and labor-intensive. But if you're a serious seller it can definitely be worth it.
But what are the benefits? Well, a good email list allows you to access the tried and tested realm of email marketing. It lets you precisely target the people who have shown an interest in your products for advertising so that you aren't wasting money on the wrong target groups.
By using Facebook Ads and a targeted Amazon email list, by some estimates you can reduce costs by 10-20% relative to cold advertising.
It also gives you a bit of independence from the Amazon platform: if you branch out to other marketplaces or set up your own website, you have a list of customers who are already interested in your products and brand.
So, how do you do it?
Amazon has been clamping down on this kind of thing recently but there are other options available to you. Set up social media pages for your brand (if you're an experienced seller you've probably already done this) and use them to solicit emails. This has the added benefit of only collecting the contacts of the people who are super interested in your business. You can offer them incentives like discount codes for doing this, too. Use every option in your wheelhouse.
Tip 4: Upgrade to a professional account
No Amazon guide is complete without mention of this. If you've got an established business and you're selling lots of products, this is definitely something to look into. Instead of paying $0.99 per transaction, you pay a fixed rate of $39.99 per month. I mean, even a caveman can do that math: sell more than 40 products each month and you're saving money.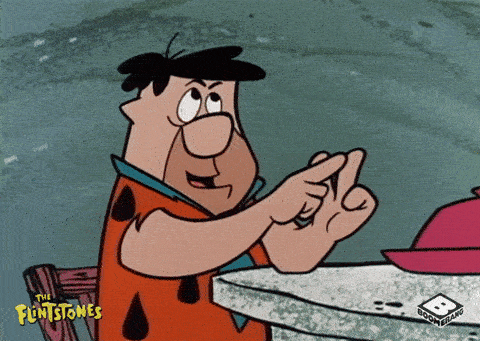 A professional account grants access to restricted product categories, too: you can now dabble in things like jewelry, DVDs, and collectibles. If you want to expand your business, these are things you might want to look at.
You also receive access to some nifty tools. You get reports on volume selling and some inventory tools (although, as mentioned, these can also be obtained elsewhere – including with multi-platform functionality).
What else? Well, some tax benefits – depending on your jurisdiction it may be cheaper to be a professional seller.
Tip 5: Leverage FBA (Fulfilment by Amazon) to offer Prime benefits
One thing I mentioned earlier that comes with a lot of benefits is FBA. The program essentially automates refunds, returns, shipping, and warehousing. That's right, Amazon will take care of all of that: your products are in their warehouses, they pick and ship them when you make a sale (free of charge to you), and they handle any issues with returns since your goods are in their storerooms anyway. Oh, and did I mention 24/7 Amazon customer service?
The reason this is a professional tip is because small-scale sellers can handle this stuff themselves without too much hassle. And the program comes with a cost: there are Amazon fees for storage and fulfilment, and they increase with how much you have stored with them. These costs are dynamic and increase during peak seasons.
But as I said, anyone shipping big volumes is bound to profit from this program.
Forever Free 99 SKU Plan — the best offer on the market.
Pain-free integrations with the largest marketplaces to sell your products in 50+ countries.
Free & Easy connection to Google Merchant for an unlimited product upload to start Google Smart Shopping Campaigns.
Conclusion
I hope this article has been of use to you. And unless you're already a supreme Amazon seller then I think it should have been (and if you are then why are you reading this?). Before I go, I'd like to emphasize that one of the best tips out there is to be diligent and stay on top of things since the ecommerce market is constantly changing.
And bear in mind that this article concerns only Amazon, but one of the tips I always offer to sellers is that the more places you're selling on, the more profit you're going to make. And with the great tools available these days, it's never been easier. You can easily and automatically get Amazon integration that works on platforms from Amazon to eBay and Shopify (plus a dozen more) with things like synced stock levels. If you're serious about ecommerce, this is definitely something to look into.


Also Popular on Sellbery
10 Must-Have Features to Look for in an Amazon Listing Tool
In 2018 almost 50% of all eCommerce retail sales in the US were made through Amazon. This marketplace dominates the eCommerce space while its closest competitor — eBay — only takes up the measly 6.6% of online sales. These numbers are the very reason that so many merchants want to list their products on Amazon. But being a seller on Amazon is not as easy as it used to be.