Trends and Innovations in Video Production: Exploring the Latest Technologies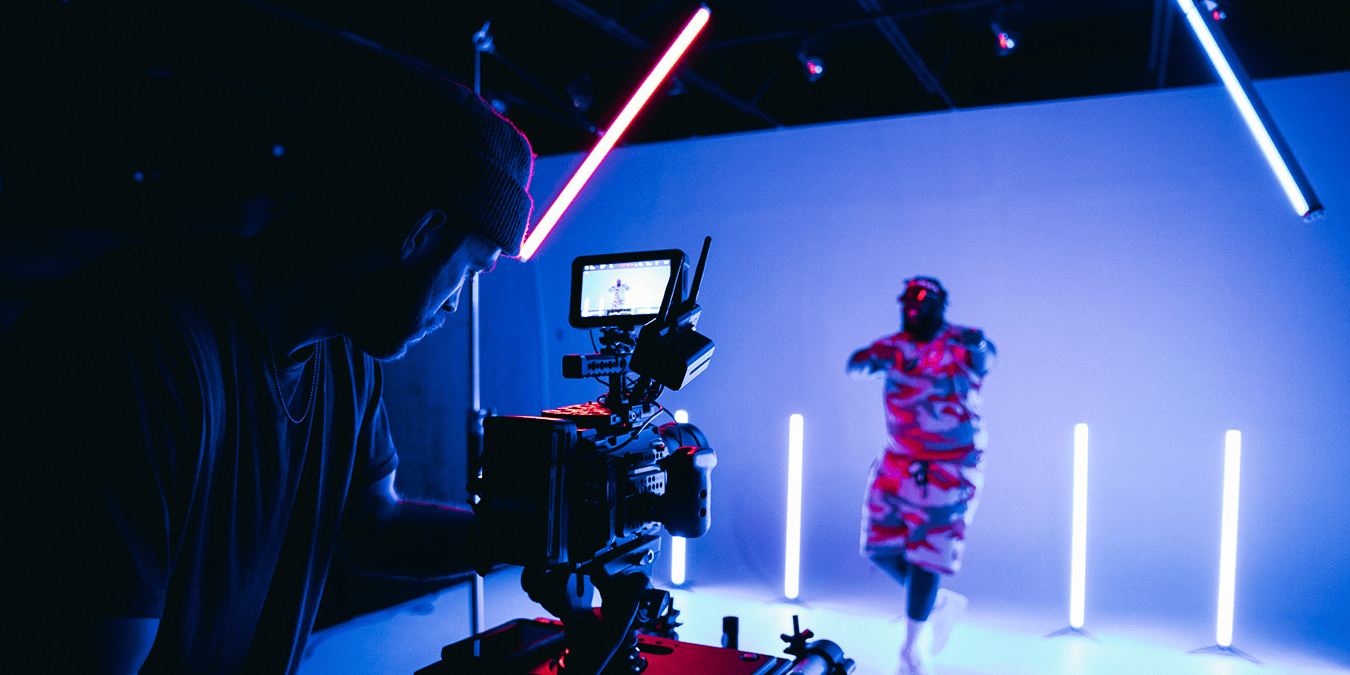 As technology is advancing, there are more and more trends and innovations in video production. Discover them here.
Technology and social media platforms are changing the world. Today, to catch the attention of a target audience, you have to create visual elements. You have to create something eye candy, something people can relate to. Photos and videos are among the most popular ways of doing this, apart from infographics and songs.
However, just like with any other domain, the video production one is experiencing lots of changes too. There are trends that are more popular than others at the moment. These are the trends that people respond to, are attracted by, and appreciate. So, what are the latest technologies that fuel innovations in video production? Let's find out together what significant transformation from the last couple of years has triggered a surge in innovation when it comes to video production.
4K and Beyond
As you might already know, there has been an increase in the quality of videos over recent years. This is also due to the advancements in electronics and devices that today support a higher quality of videos. So, Ultra High Definition (UHD) and 4K resolution have become the new standard for video production. This means that the video files that have a high resolution offer stunning clarity and detail. Which is incredible, especially when it comes to watching movies or nature documentaries in higher resolution.
Virtual Reality (VR) and Augmented Reality (AR)
VR and AR have become technological innovations that have been integrated into many domains, including video production. As today it becomes increasingly challenging to maintain the attention of people, VR and AR come with the opportunity to create immersive videos. VR allows viewers to step into a virtual world, while AR overlays information onto the real world, enhancing storytelling possibilities. This is awesome, as stories that are exposed in a great and immersive way have the power of capturing attention.
Drone Videography
As mentioned above, the video gear and equipment we have access to today are so performant. If a couple of decades ago we weren't even dreaming about drone videography, today this is possible. Drones are now equipped with high-quality cameras that are revolutionizing aerial videography. Which means you can take breathtaking aerial shots easily. Before, you could do this only with the use of expensive equipment, such as helicopters. Today, drones are used in a wide variety of domains, from news taking to real estate.
Live Streaming
As technology is advancing, the trends on social media platforms change too. If you have a community built around a brand, you might be familiar with this. Audiences now want to have real contact with the people they are following. And so, live streaming has entered the new reality. It has become increasingly popular on social media platforms in recent years. Which, of course, changed the way events, conferences, and content launches are covered.
Interactive Videos
Well, besides applying distinct techniques to catch the attention of the viewers and maintain it, you can now create interactive videos. Everyone remembers that episode from the TV series Black Mirror when you could decide what happens next. And that was just the start. Today, interactive videos are more and more popular and gaining more and more traction. They allow viewers to make choices that affect the video narrative, which becomes immersive. This technology is now used in a wide variety of domains, from marketing to e-learning.
Accessibility Features
Videos now have to be more and more immersive and inclusive too. Thinking about audiences who were usually forgotten is something many video producers began to do. This is even easier due to the accessibility features that can be integrated way more easily. For example, innovations include sign language interpretation, audio descriptions, or automated closed captioning.
Final Thoughts
Video production continues to advance rapidly due to all the innovations in the field of technology. Creating a video is now easier than before, as smartphones have become more performant and there are software options accessible to anyone. However, the trends that have gained more momentum in this domain offer exciting opportunities for video and content producers. Marketers and storytellers can now push the boundaries of what's possible in this domain. This is why it is essential for anyone active in this domain to stay up-to-date with the latest innovations.


Also Popular on Sellbery
The Common Misconception of Amazon Repricer Among Amazon Sellers
If you have just started selling on Amazon, you may have already heard of Amazon Repricer, and many of its success stories helping sellers to win the buy box on the Amazon marketplace. An Amazon repricer can benefit your business but there are lots of new sellers who are more or less afraid to utilize automated repricing software in line with their overall business strategy.