How to Sell on Google Shopping: Best Practices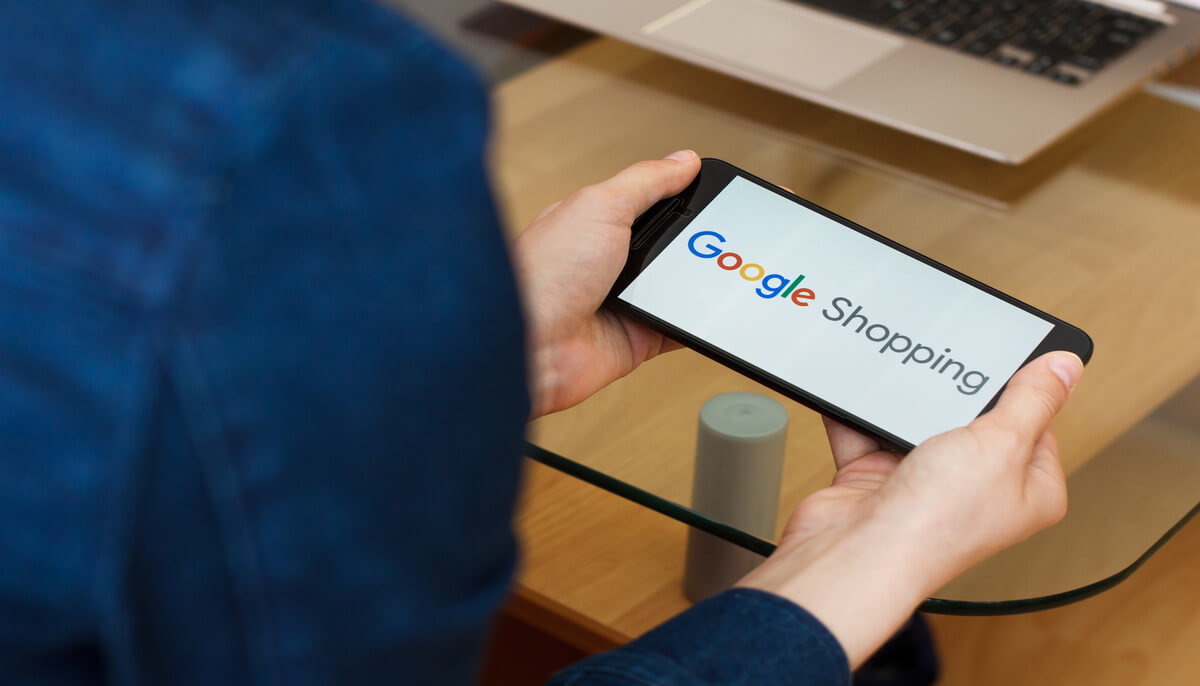 We do online shopping every day. In fact, we may spend quite a lot of time while looking for some special goods. There are plenty of online marketplaces and platforms that offer us a variety of unique items. Google Shopping is among the TOP online platforms for business integrations. Due to it, visitors get an enormous amount of goods, and the sellers get access to an incredible number of buyers.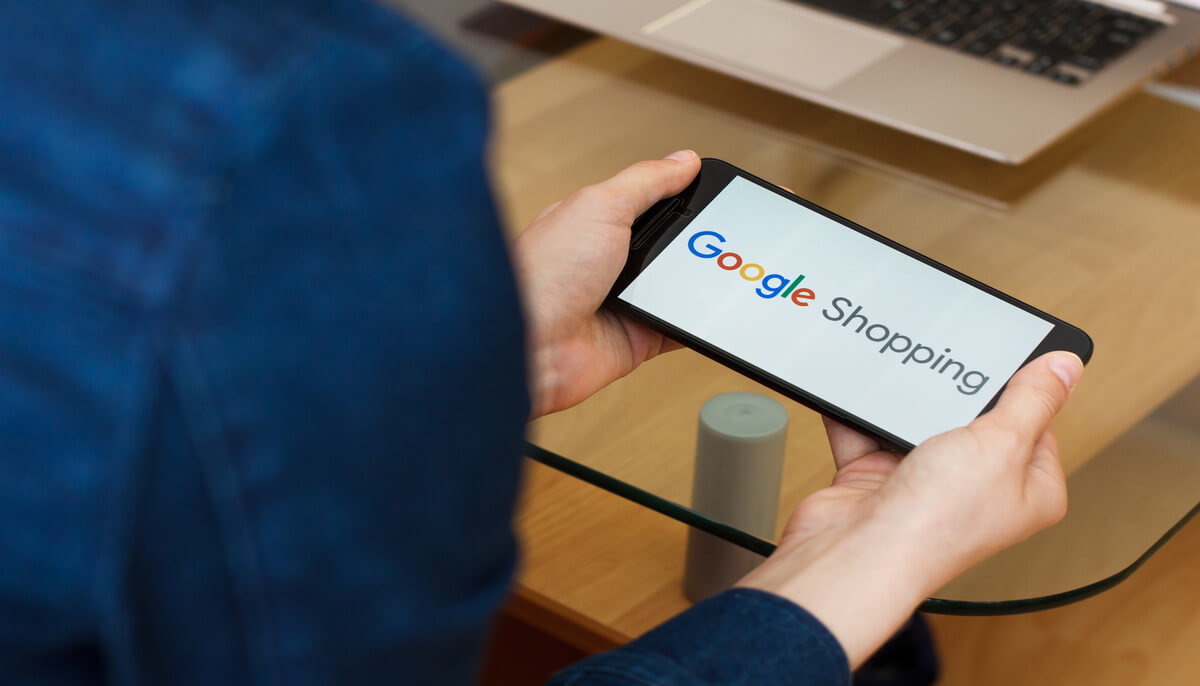 We do online shopping every day. In fact, we may spend quite a lot of time while looking for some special goods. There are plenty of online marketplaces and platforms that offer us a variety of unique items. Google Shopping is among the TOP online platforms for business integrations. Due to it, visitors get an enormous amount of goods, and the sellers get access to an incredible number of buyers.
Why You Need to Use Google Shopping
For clients who would like to establish a purchase, they must find it first and evaluate whether they like it or not. That is why advertising is used. The main advantage over text advertisement is visual. Clients see the item for the first time and then decide to get it or not. Therefore, sellers should devote more time to the appearance of the item and its price.
It is possible to pay a little bit higher price for cost-per-click (CPC) for goods that are advertised, but due to it, you get a much higher return on investment (ROI) in the end. Why does it happen? Due to the chance for people to find a certain item and the price for it, clients can analyze whether they need to click on the ad or not.
Important fact: if nobody clicks on your advertisement, the seller does not need to pay Google for work. Cost is the determining factor in the choice of making a purchase.
We know some more reasons to use Google Shopping:
along with a text ad, you also add visual which attracts customers
your platform will be shown up several times in Google SERPs as a website result, a text-only PPC result, and a Shopping result
a conversion rate is 30% higher than the one of text ads – nice result for trying it at least once
Before we jump right into work, let's analyze the advantages of Google Shopping:
Stand Out. PLA (Product Listing Ads) is simple, informative, and visually appealing. Clients who are in search of something special to buy, pay attention to the first items in Google Search. So, the chances for your goods to be sold become higher.
Quality and better results. People who are in search of T-shirts, for example, have a certain idea of what are they going to buy. Customers probably have already done some research, that is why they find an advertisement for the corresponding item, they are more likely to follow the link to find out more about it and buy something.
Simple management. Google Shopping uses information about your items, not keywords. To optimize your advertisements and control the flow of product data, it is important to specify a title, correctly put a category, and add a quantitative description.
Broader Reach. Due to Google Shopping, you may advertise several items with a single request, which increases the popularity of your product line.
Before we can start our work with Google Shopping, it is necessary to activate accounts on Google Merchant Center and Google Adwords.
How Google Shopping Works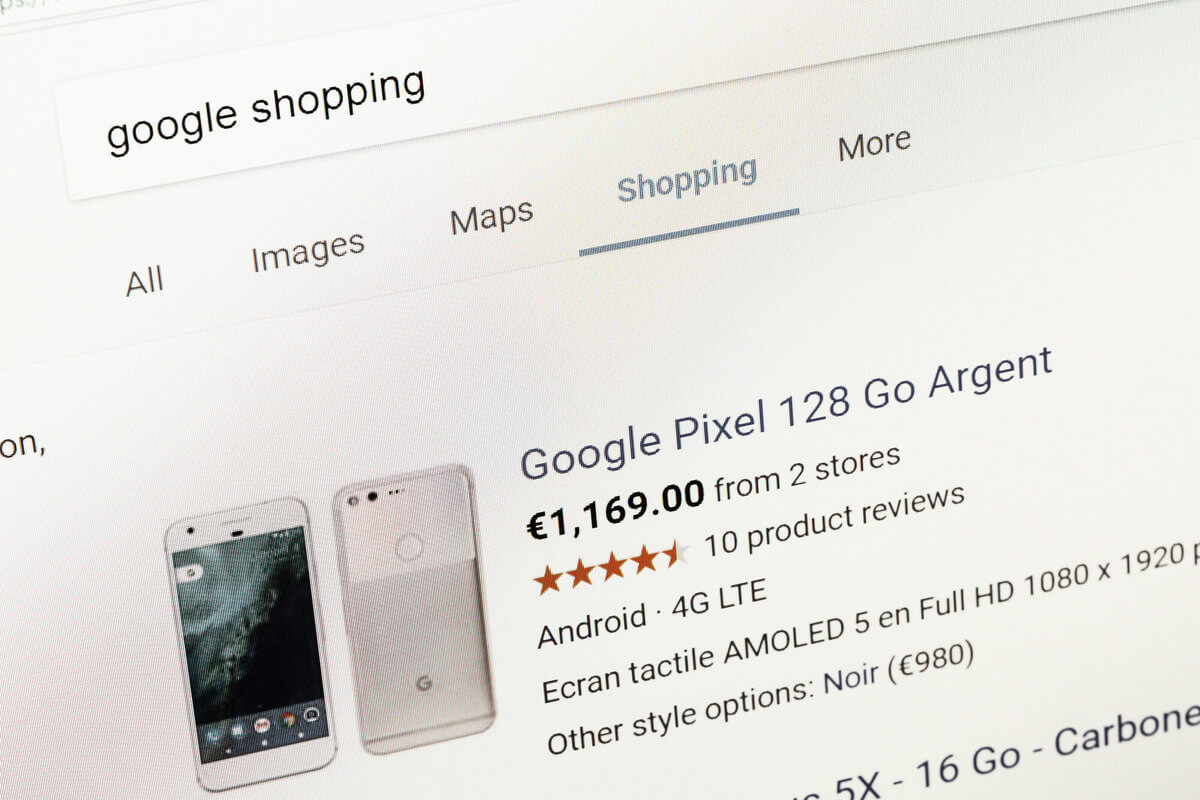 So, Google Shopping is a special tool for advertising products in online stores. Users find and compare goods and their prices without going to the advertisers' websites. These ads are great for optimizing eCommerce because they stand out in search results and are shown well on mobile devices while searching for images.
They serve as a useful layer of your marketing strategy, increasing awareness and credibility. You still pay per click and manage advertisements through your AdWords toolbar, like the rest of your pay-per-click ads, but their other attributes are noticeably different.
Sign up for a Google Merchant Center account.
Choose a country and accept the terms of work with Google
Name your organization or store (displayed in ads)
Add the link to the site where information on products is presented
The actual address of your organization
Registration in Google Advertising. Keep in mind that you need a Gmail account. The settings below are entered only once and cannot be changed:
Name, working email, date of birth
Company name, country, and time zone
A Google Shopping Account is created at the Google Merchant Center:
Connect your account to the Google Merchant Center and to Google Ads
Download a file with detailed information about the assortment, prices, and availability of goods
Create a Shopping Campaign in Google Ads
How to Sell on Google Shopping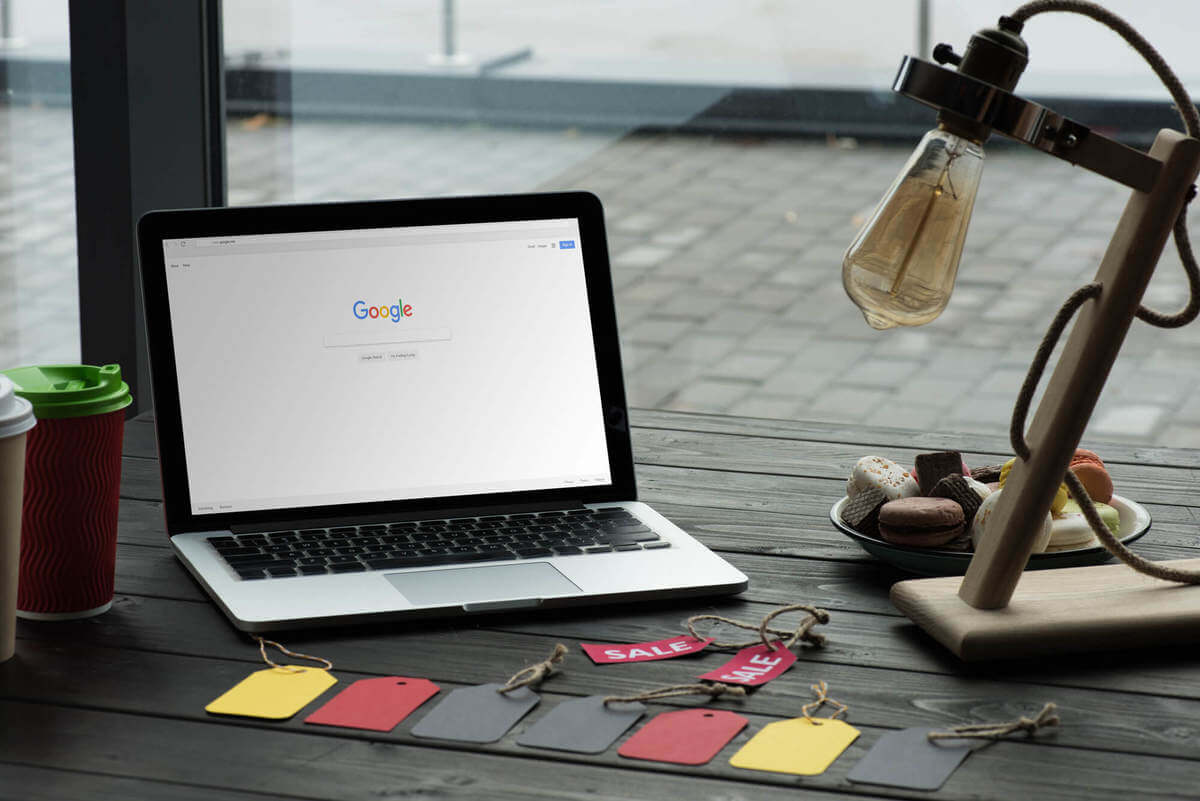 Are you ready to blow up the number of sales and improve their quality? We have prepared some cool and very simple tips, following which you will quickly achieve success in promoting your goods.
Clarity and transparency
All details of the description and prices should be clear to customers at a glance. Whether it is a price per unit or wholesale, you sell goods one at a time or in a certain quantity. The client must know all the pitfalls. Add images for each individual item. Do not mix different goods with the same photo.
Segment your campaigns
What gets the most conversions? Niche items. Do not combine all your products in one category. Divide them into separate shelves: it will be easier for customers to find what they need, and it will be easier for you to control the availability of goods and their relevance.
Adaptation and UX-design. The client should be comfortable and comfortable on your site. Work with navigation and site map. If in the first 3 seconds of staying on the site the clients do not find at least one item that they need, they will simply go to another site. It is quite the opposite of your goal, as you need to develop your business.
Retargeting
You can again remind customers about your site and about your best goods. Just create a campaign and add specific features, so you can increase the conversion on the site.
Items descriptions optimization. The best way to get people to buy is to have them find your goods. Use popular words, tricks, beliefs in product descriptions, so that people simply fall in love with your item and brand.
Ready to promote your items? We have prepared some tips about the images. This is an essential point; do not scroll through it.
Rule 1. The background should be light: gray or white.
Rule 2. Lighting should be properly configured and even, without shadows.
Rule 3. Take for the photo the most popular item. Choose a clear view of the foreground. Even if the photos from the back are very beautiful, everyone first looks at the face 🙂
Rule 4. The correct scale is major point. Your items must be demonstrated as a whole, and not just the sleeve of a sweater, for example.
Rule 5. The image must not be pixelation and noise.
Preparing a data feed. Required columns:
Product identifier. How can people find the item;
Title. Clients go for concrete goods;
Description. Make it as interesting and unique as possible. Shoppers prefer tasty texts;
Link to the item page. Everybody wants to find the page of the product they like;
Image. There will be more chances to sell the product with a photo of it, as clients need to know what they buy;
Availability;
Price. Hope, everything is clear here;
Brand. It is the face of your store, do not lose it;
GTIN (international marking code). If the good does not have a GTIN code, MPN (manufacturer code) is indicated;
Condition: item new, refurbished, used (new, updated, or used).
It can take several days before the Google system approves your feed. Make a periodical review for errors, threats, or warnings. These cons may reduce the success of your product promotion.
Launch an ad campaign on Google Ads
If we're used to seeing text in regular Google ads, for example, in Google Shopping, we'll see specific goods announcements. Product lists need to be connected to specific items. We recommend creating new campaigns every time in order to maximize control over the expenses and results of the company.
How can you set up a shopping campaign?
If you're ready to run your ad campaign, make sure the Merchant Center is linked to Google Ads. The connection is not set yet? Then do it right now. To perform this action, click "All campaigns" in your Google Ads account and select the "Campaigns" tab, then the blue plus. You will see the campaign settings page.
Getting started:
Choose the right type of advertising campaign. The contingent of clients who come through your advertisement depends on this.
Next important point is to choose the "Sales" goal.
Be careful when choosing an account, it is important to choose a Merchant Center account.
In the next step, you need to choose between Smart and Standard.
How to set up your campaign:
Sometimes much money is spent, but there is no proper result. There is an interesting trick: divide the number you just want to spend by 30 and, as a result, you get a specific amount of the daily budget.
Next, indicate priority. Higher bid campaigns will match your search query. This will determine which campaign will be displayed.
Create a clear plan.
Continue.
This will load the ad group refinement page, where you will:
Select ad group type
Product announcements show one item at a time.
These advertisements allow you to cluster concrete goods and show them in one ad.
Concluding Thoughts
After having decided that you're willing to increase revenue and explore unknown horizons, Google Shopping is the best thing to try. But it's essential to understand that the sales occurred thanks to this platform are not a rabbit out of the hat., but only knowledge and intensive work on the result. An important factor remains regular tracking of:
performance indicators
conversions
effectiveness of additional tags in Google Analytics
Google Shopping's simple management, professional approach, incredible results are worth spending some additional time and money. In return, you get new clients, increased income, new experience, and an inexhaustible source of stability.


Also Popular on Sellbery
5 Amazon FBA Tools every Amazon FBA Seller needs
Running an Amazon business successfully takes a lot of time and attention. After all, it is not only the launch of the product that is crucial for its sales success, but also that the performance and KPIs are well monitored. Fortunately, sellers don't have to be magicians but can access a variety of useful Amazon FBA seller tools. The most important tools are product research tools, Amazon PPC tools, keyword & ranking tools, inventory tools, and feedback tools.