5 Important Points You Need to Consider When Starting Your Ecommerce Business in 2020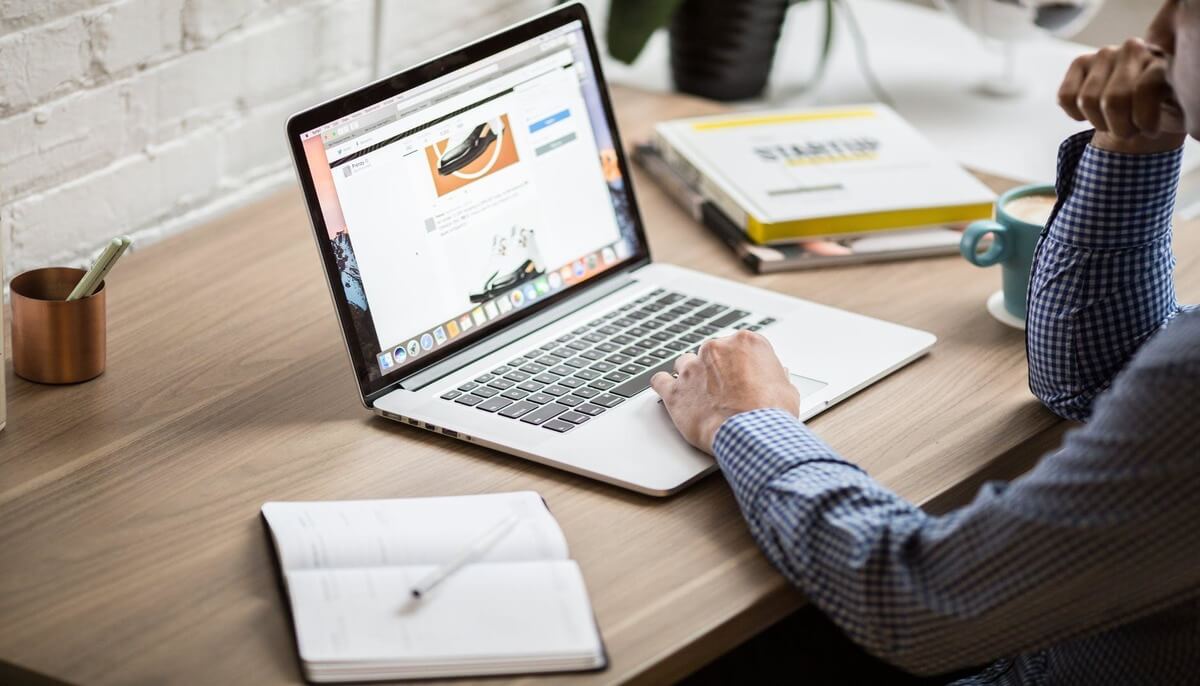 Starting your eCommerce business from scratch is never a walk in the park. For starters, you will need to know the ground rules to ensure that your business doesn't crash and burn during your first months.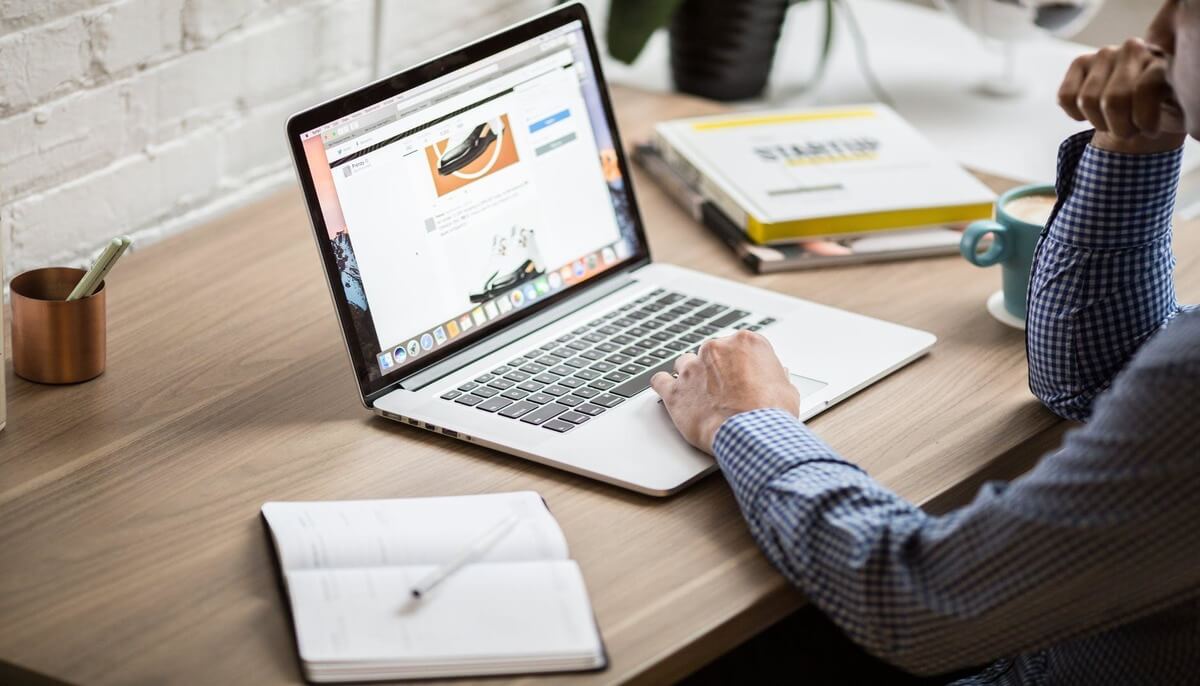 Starting your eCommerce business from scratch is never a walk in the park.
For starters, you will need to know the ground rules to ensure that your business doesn't crash and burn during your first months.
You will also need to do tons of things like researching your target market, knowing the tools to operate your eCommerce store, and learning some strategies to boost your sales.
While anyone can easily be overwhelmed by the amount of work involved in starting an eCommerce business, there are strategies that you can employ step by step for your website business to make things a lot more manageable. And that's what we'll cover in this guide.
1. Determine what you want to sell.
Finding the right product to sell is often never easy.
You'll need to consider things like the product's supplier, pricing, demand, and competition (among other things). The good news is, there are strategies you can use when looking for product ideas and market trends. This will ultimately help you determine if a product is worth selling or not.
To learn whether people are even searching for the product, you can visit Google Trends.
For example, if you type in your topic or search term, the tool will show you the trend of users' interest over a specific period.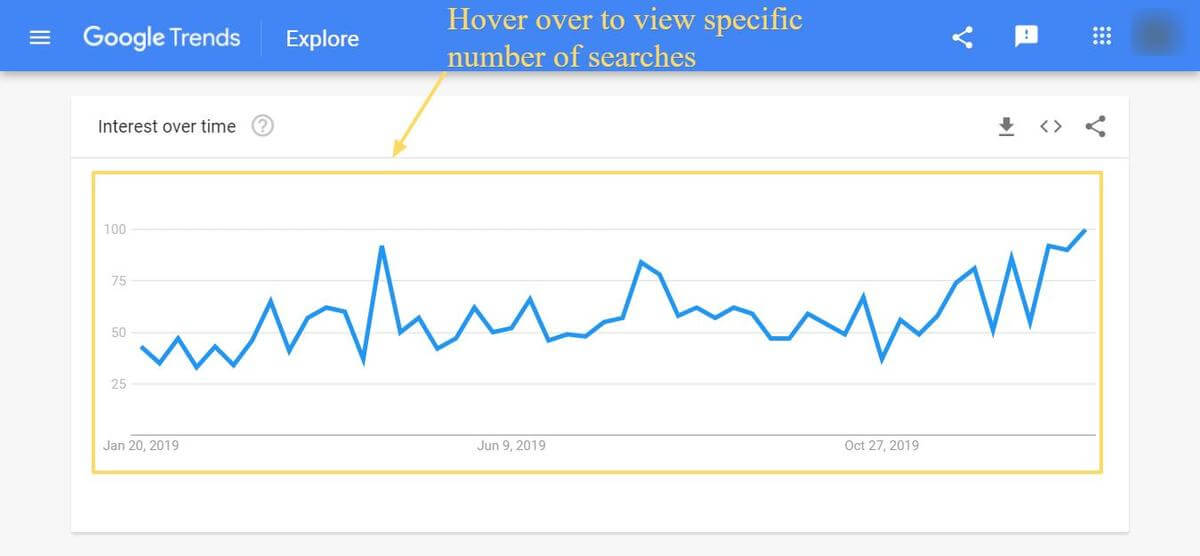 The tool will give you an idea of your prospective product's demand and seasonality.
This is just one of the many data points that you can use to determine if a product has a good chance of becoming a winning product.
2. Find reliable suppliers.
Once you've determined the product that you'd like to sell, the next step is to find reliable suppliers. Chose those who can meet your delivery times, fulfill your orders, and provide the kind of quality you need.
The question is, how do you find them?
An excellent way of doing this is by using eCommerce solutions such as Oberlo.
If you're running a dropshipping business and you're looking for suppliers from Aliexpress (among other selected platforms) for your store, finding suppliers is easy with Oberlo since the platform allows you to search for the products you want to sell along with their verified suppliers.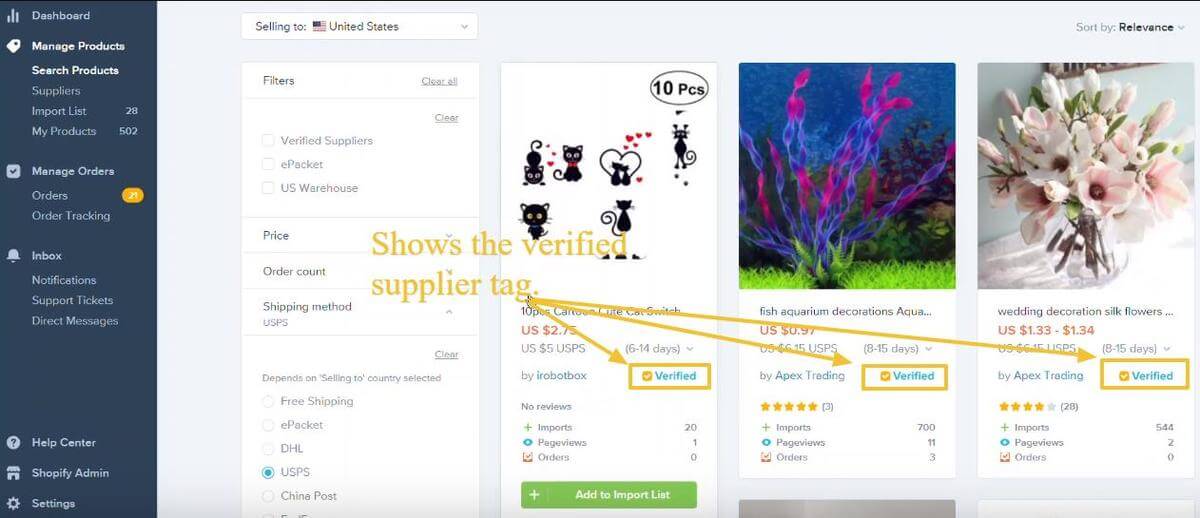 You can also seamlessly integrate products from your suppliers to your eCommerce store by adding them to your import list. Along with the product description, details, and other marketing materials.
Plus, Oberlo automatically alerts you about the suppliers' inventory so you won't be in danger of not being able to fulfill orders.
3. Learn from your competitors.
Having competitors isn't necessarily a bad thing, you can even learn a thing or two from them.
One of the best ways to make the most out of your competitors is to find out what they're doing right and what's helping them get more sales.
For example, if your competitors are succeeding in their SEO strategies, you can check for the obvious keywords they are optimizing for and look at how they are used within the website.
You can also conduct an SEO audit and look for keyword research tips and apply them to your strategies to make the most out of your SEO efforts.
With tools like BuiltWith, you'll get to see the eCommerce technologies and tools that your competitors are using in their store.
Just copy and paste a competitor's online store URL in the tool's search box, and this is what BuiltWith will show you.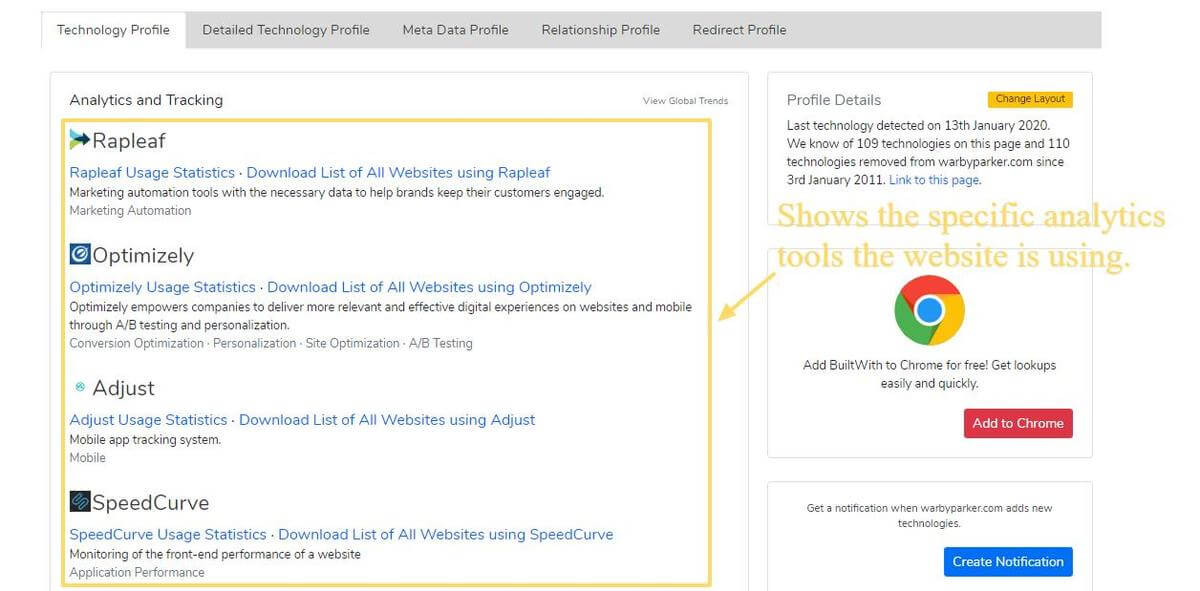 You can also see other details that describe how your competitor's website was built.
Plus, depending on the eCommerce website, you can identify useful information like the kind of widgets and apps the store uses – including CMS and payment management system.
By understanding what's in your competitors' eCommerce toolkit, you can pick out what might work best for you and start building your own store.
4. Define your buyer persona
It's great and all that you have a target market, but if you want to improve the success rate of your marketing efforts, you'll need to really establish who your ideal customers are.
When you establish your buyer persona, you can help ensure that your marketing messages reach the right people – that is, people who need your product and will most likely purchase.
Creating buyer personas will require some research and there are tools to help you profile your ideal customers. With tools like Hubspot's MakeMyPersona, you can start building and write your buyer persona.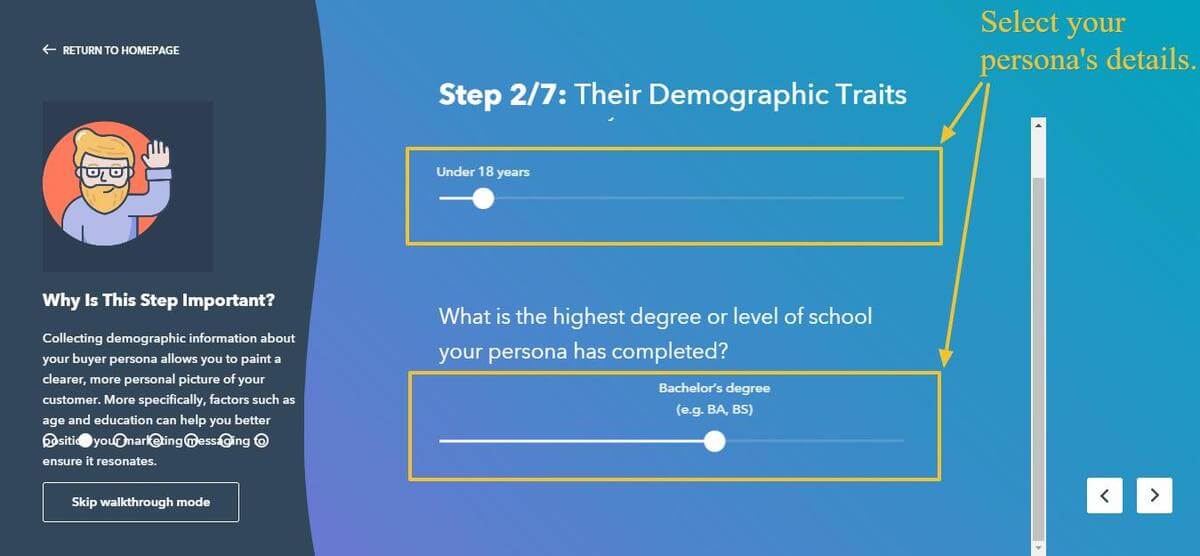 With the tool, you just need to answer a set of questions and provide details about your ideal customer.
After finishing all the basic steps of defying a customer persona to start an eCommerce business, you will then get a PDF file containing your buyer persona, including an avatar headshot.  
By defining your types of buyer personas, you can determine who your ideal customers are. And then tailor your marketing efforts to your target buyers with personalized recommendations and other modern web design trends.
5. Choose the best eCommerce platform
Finding the right for your eCommerce platform requires a bit of trial and error. After all, you need to look into things like the platform's pricing, features and functionalities, and more.
To save you time and effort from having to study every single eCommerce platform online, you can check online reviews for the best eCommerce platform in 2020.
For instance, you can go on websites like ecommerceguide.com and read about top eCommerce platforms according to the website's reviews.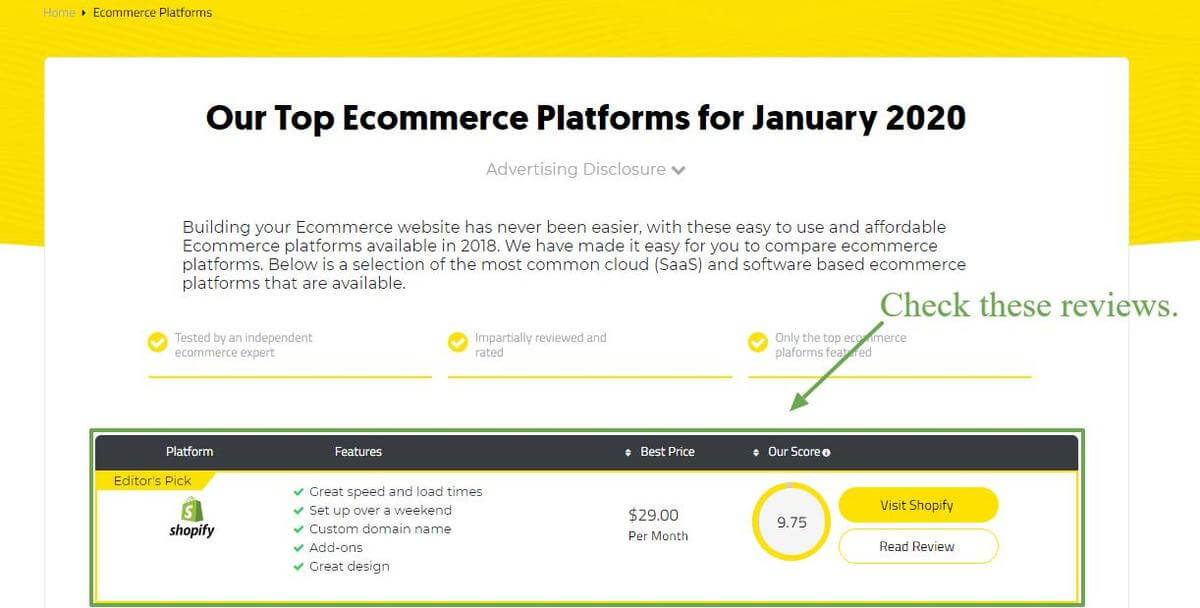 By reading websites like these, you'll get insights on the highest rated eCommerce platforms and their features. You can also compare platforms to assess which one might offer the functionalities that you need, like b2b eCommerce platform, platforms for subscription-based saas, multi-vendor or potentially multi-channel eCommerce platform.
Keep in mind though that the best eCommerce platforms aren't necessarily the most popular, but rather, the ones that will help you achieve your business goals. 
It also helps to understand the different kinds of platforms – such as a build your own platform, a traditional one, open-source, Cloud, and Software as a Service (SaaS) – to help you assess which type matches your capabilities and needs.
With a best-fitting eCommerce platform, building your business can become less of a burden and more of a streamlined and efficient process.
What's next?
Are there questions, ideas, or suggestions that you'd like to share with our readers?
If you answered with a resounding "yes," then feel free to share this article or spread a word in our Facebook, Twitter  or LinkedIn community. Cheers!


Also Popular on Sellbery