Everything you need to know about Amazon Listing Optimization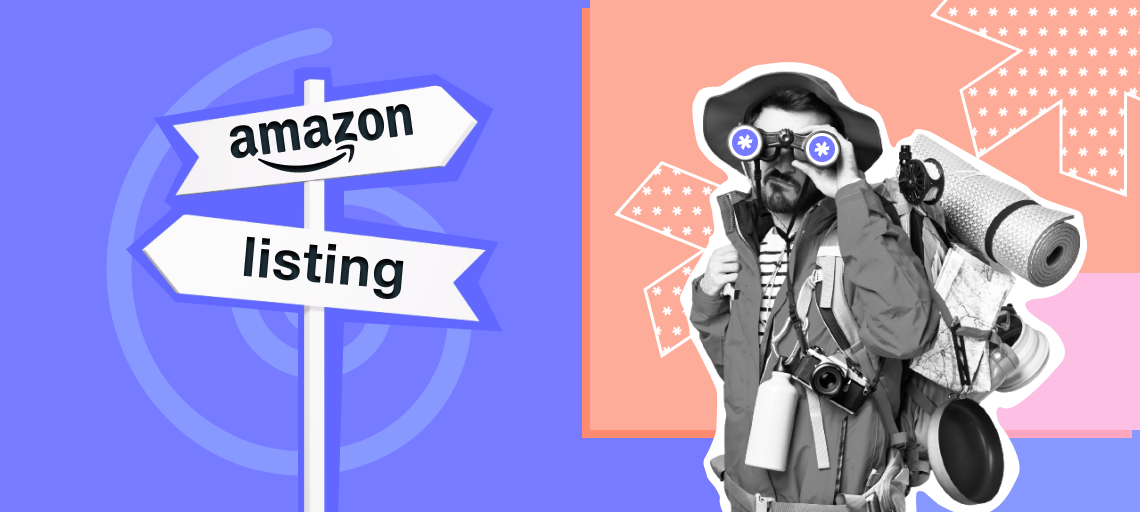 Your complete guide to Amazon listing optimization. Learn why and how to optimize Amazon product titles, bullet points, description and more to boost your sales
As an Amazon seller, you probably want to grow your business and make a higher profit. You might also want to introduce a greater range of products on your account and increase your online sales. All of that can be done with the help of Amazon listing optimization.
What exactly is Amazon listing optimization and how does it work? If you want to learn how to optimize an Amazon listing, then keep on reading. This article will tell you everything you need to know to grow your business and increase conversions on the Amazon marketplace.
If you're still not sure how connecting to more marketplaces can benefit your business and result in more xs, let us help you! Sellbery can lend a helping hand that will ensure you reach the right customer through the right marketplace.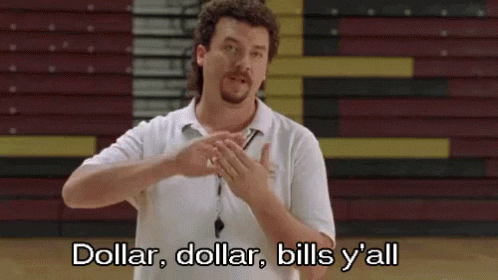 Want optimize and automate your Amazon listing? Test drive Sellbery today
Try Now

What is Amazon Listing & What it Means to Optimize It
To put it simply, an Amazon listing is the page of the product that you're selling. This is where all the information about the product you've input is shared. That information may include the product's picture, price, description, title, and more. The first step towards high conversions is picking the right product to sell. The second step is optimizing your product listing. You need to use an appealing image, describe your product in a way that sells it, and set a price that's not too low or high. There is a wide variety of elements that goes into a successful product listing.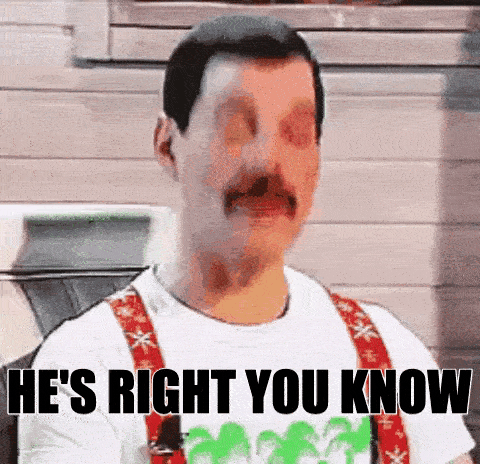 One of these elements is listing optimization. Optimizing your Amazon listing means improving it and making it more appealing to your audience, as well as Amazon as a whole. A product listing that's been optimized will rank higher in searches, and thus will be offered to more and more shoppers. As Amazon is growing in popularity and becoming even more competitive, optimization is no longer an option, but a necessity.
Listing optimization may include changing the product description to implement SEO and finding appropriate and high-quality images. Improve your Amazon listing to boost your reputation as a seller. There are technical steps you can take, like rewriting your product description, as well as customer relationship management. The latter is no less important and can ensure a high ranking on the platform.
Why Should You Optimize Your Amazon Listings?
Optimizing your Amazon listings carries a number of obvious benefits. If you want to increase conversions and enjoy a higher order rate, it is something you need to do as soon as possible.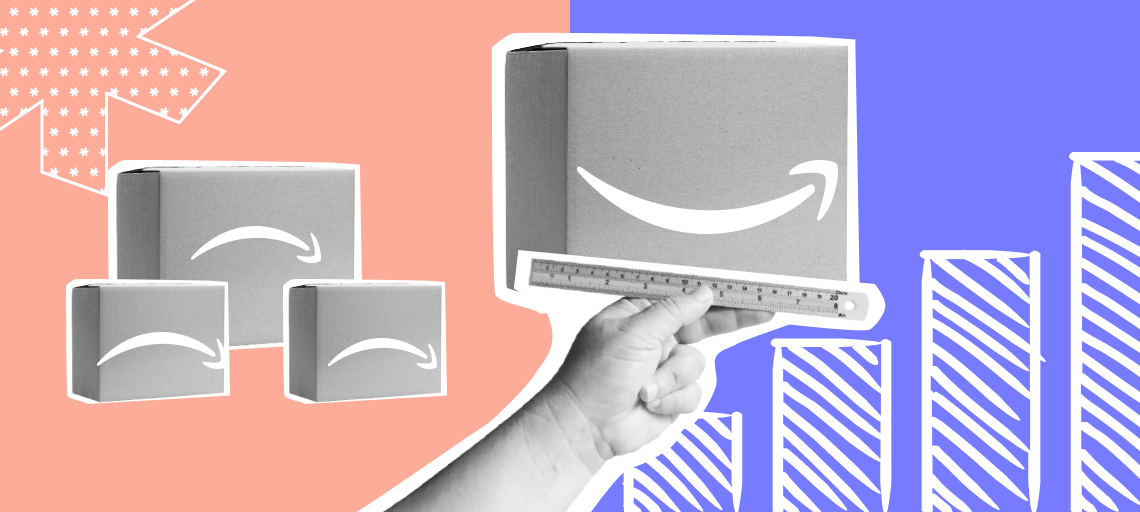 A report published a few years ago by Statista shows that Amazon is growing continuously. Over the years, it has reached amazing heights. In the year 2018, Amazon sold a total of 87.44 billion worth of products. You can only expect these numbers to get higher. With numbers like these, there are more opportunities on Amazon now than ever before. If you can find the right product and market it correctly, you can hit a goldmine in terms of customers and online sales.

It comes as no surprise that optimizing your listings will lead to higher traffic to your account. If you want people to see your product and visit your page, you've got to start the optimization process. Even though page visits alone do not equal sales, your products will receive more exposure and shoppers will start to remember your brand. Next time when they're looking for a product like yours, they might just visit your store!
Amazon has its own unique algorithm that decides which products are going to rank high. The way the algorithm works has not been revealed, but it is connected to product availability, price, and product reviews. In other words, there is a reason why the best selling products stay on top. Amazon account optimization should be your top priority.
How you can grow your online business with multi channel selling with Sellbery
Read More
Amazon Listing Optimization – Step by Step
Amazon listing optimization can be broken down into 6 simple steps. The following steps are the most crucial when you're trying to get your product to sell better. If you've just started dropshipping on Amazon and you're not yet confident in your product, then you should follow these steps to get the best out of your listings. Here is how to optimize an Amazon listing: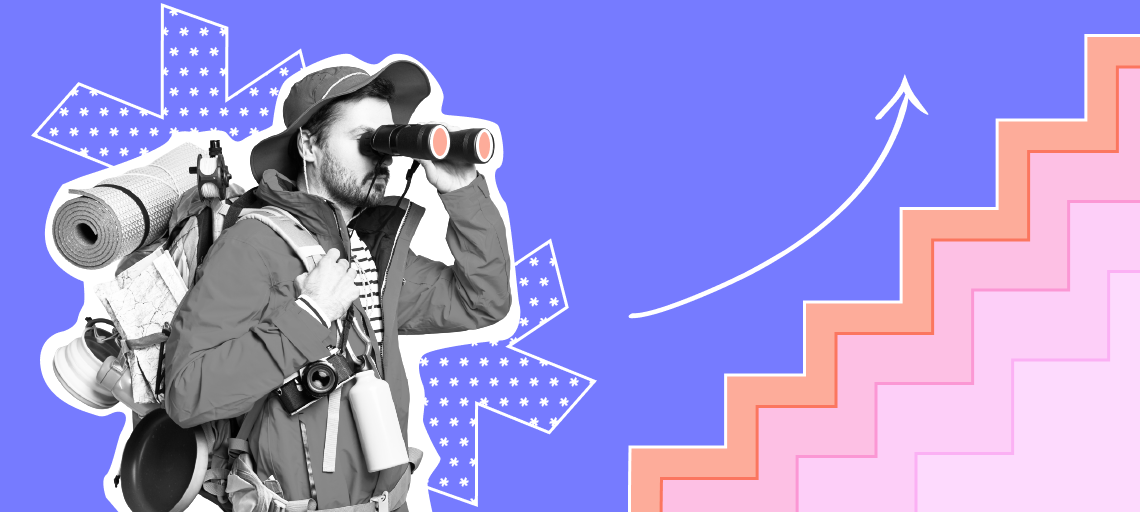 Step 1. Product title optimization
The first step to take to improve your Amazon listing is – optimize the title. The product title is the perfect place for luring your shoppers in to look at your product. You are limited to approximately 200 characters, try to use most of the character space and include useful keywords that best describe your product. That's how your potential customers are going to find you in the first place!
However, don't focus solely on keywords. Your title should be easy to read. It should also closely relate to the actual product and do a great job of describing it. You should include the brand name, version of the product and so on. For example, If you're selling a speaker, you can mention that it's wireless and water-resistant in the title if those are its most important features.
You only have a split second to grab a customer's interest. One of the key pieces of information that Amazon search engines use to determine how relevant a product is to a customer search is the product title. Here are some tips you can follow to optimize your product title. 
The information should be accurate, make sure the name of your product should be the same as what appears on its physical packaging.

Always take title length into consideration. Don't make it unnecessarily long and adjust it depending on the product category. 

Avoid using full capitals and capitalize only the first letter of the word. You want to catch customers' attention, not annoy them.

Another good practice is always to begin with the brand's name and follow up with other information.

Use numbers instead of the word "two": "2."

Title should be easy to read and customers should get a clear idea of what it is. So, avoid using non-language ASCII characters like ®, @, etc.

Only the information required to identify the object should be included in the title.

Avoid using promotional terms like "Hot Item" or "Best Seller."

You should add the appropriate punctuation, such as hyphens (-), forward slashes (/), commas (,), ampersands (&), so the titles are clear and easy to read.

Use accurate measurement abbreviations like "cm," "oz," "in," and "kg" for your product.
In general, it is always a good idea to check the product title requirements and make sure you meet the criteria so that your product shows up in relevant searches and isn't suppressed.
If you're not sure where to start with product title optimization, Sellbery can help! Register for the free trial here.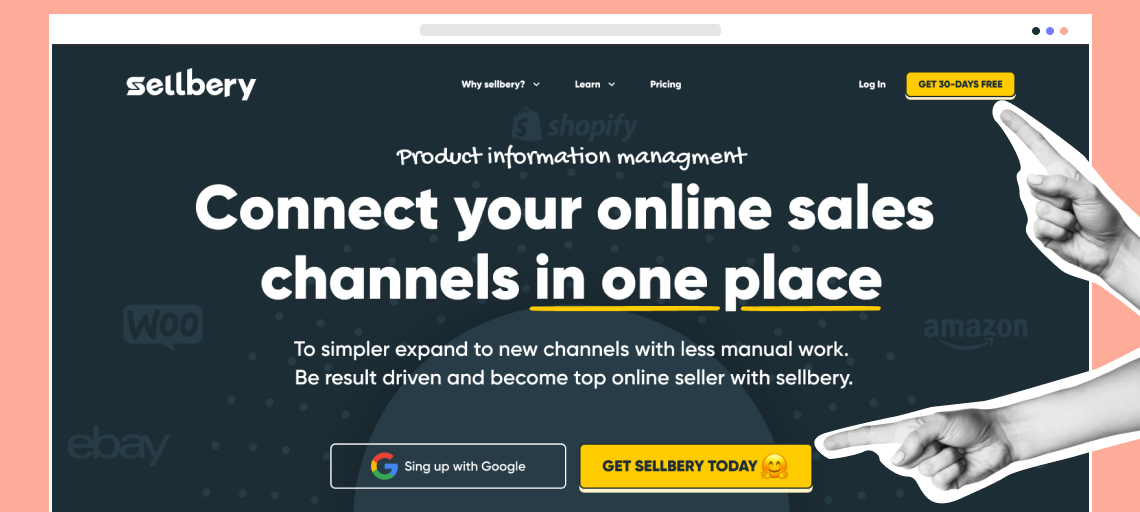 Step 2. Write compelling bullet points
After you have finished writing an optimized title, the following step that you will need to take is to concentrate on the bullet points. These are key product features that you highlight and you've to follow Amazon bullet points guidelines to make the most of them.
Amazon permits a maximum of five bullet points, and we strongly advise that you make full use of all of that space. Doing so will provide you a greater chance to incorporate important keywords and offer enticing specifics about your product.
The key to writing effective bullet points is to start with important product features and then its benefit for the customers. Basically, you're trying to highlight the uniqueness of your product and how customers can benefit from it. For example, if you're listing a mobile protector, you will highlight that it has withstood X amount of impact, provides waterproof protection, and fall protection, which mobile phones it is for. And follow up with additional information such as different colors.
Here are some Amazon bullet points optimization tips you can follow: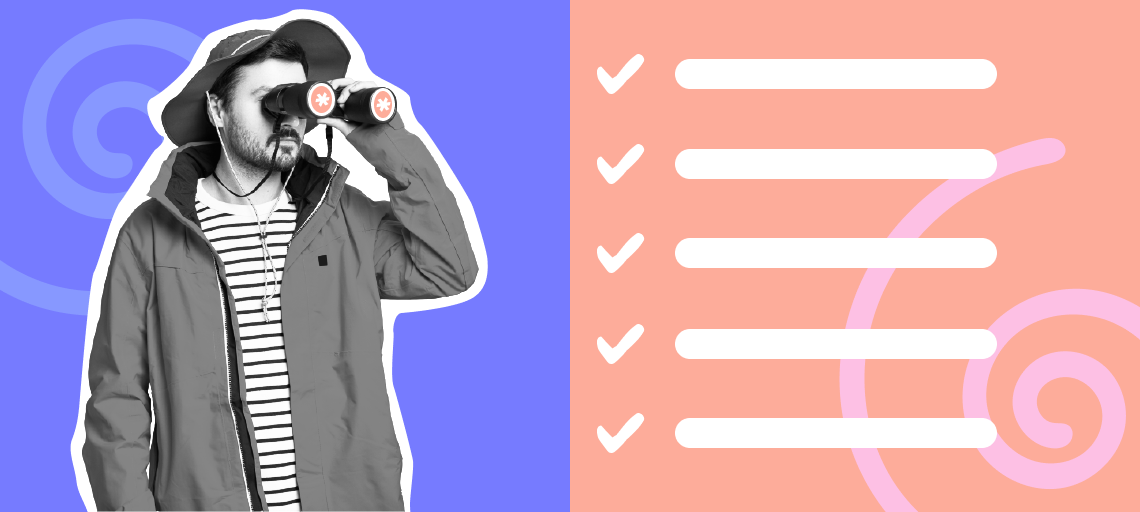 In the initial portion of the bullet point, highlight the most important aspect or advantage.
Continue with a more in-depth description of what happened.
Describe the most important aspect of the product and how it will help the client in your writing.
Describe to the customer how your product can assist them in resolving their issue.
Include crucial details about the product, such as the amount available, the dimensions, the colors, and the materials.
Write persuasive text with the goal of persuading potential customers that they require this product.
Instead of merely asserting that your product is of greater quality, demonstrate why this is the case.
Step 3. Product image optimization
Amazon will prioritize your product if it has more page visitors. The number of visitors your product page gets is directly correlated with your product image. To make it easy for you, Amazon has actually posted its unique product image requirements. Here is a summary of some parts:
Your image must be in one of the following formats: TIFF (.tif/.tiff), JPEG (.jpeg/.jpg), GIF (.gif), PNG (.png).
The name of the file should have the following format: Your product identifier followed by the file extension.
Amazon favors professional photographs or cover art.
There should be no additional and unrelated objects on the image.
The product image should fill at least 85% of the frame (or 100% in case of books, music, and DVDs).
To get started with Sellbery Amazon listing optimization, Connect your channel where you want to get the products from and then connect a channel that you want to list them on. Such as a new Amazon account or a channel like Amazon.
Step 4. Product description optimization
So, you've written down your product title and bullet points, the question is will it be enough to encourage potential customers to make the purchase? Amazon listing optimization is a combination of things, you will be able to attract customers with optimized titles and bullet points but the product description is the heart and soul of your product listing. The product title, bullet points and image will help you land customers on your product page, but the product description can make them stick around.
The product description can be found farther down on the product detail page, and it provides more room for you to elaborate on your product.
Since you have a maximum of 2,000 characters to work with in the description, we recommend that you include all the information that is relevant to the product and its use. And restate the features and benefits that you discussed in the bullet points, but do so in greater depth in this part.
Another important factor you need to keep in mind is that the product description will be displayed before the bullet points while a consumer is shopping on the Amazon mobile app. Because of this, you should not skip over this area.
Furthermore, you will have the ability to develop something that is referred to as an A+ Content Description if you participated in the Brand Registry program. This will replace the description you currently have, and you will have the option to add personalized themes, large photos, and other content.
One excellent way to sell the product is by presenting a problem and offering a solution. For example, say you're selling vacuum cleaners. Talk about the problem of pet hair and how no vacuum cleaners are ever able to get rid of it completely. Then, offer your product as the solution. This way you'll be able to create a connection with the shopper and offer a solution to their problem. Of course, if you're selling a vacuum cleaner, you don't have to be limited to just one problem. Talk about other problems your customer might have.
To move on with the optimization process, you can download your products to Sellbery. Use the software to optimize and standardize them for Amazon, as well as other marketplaces.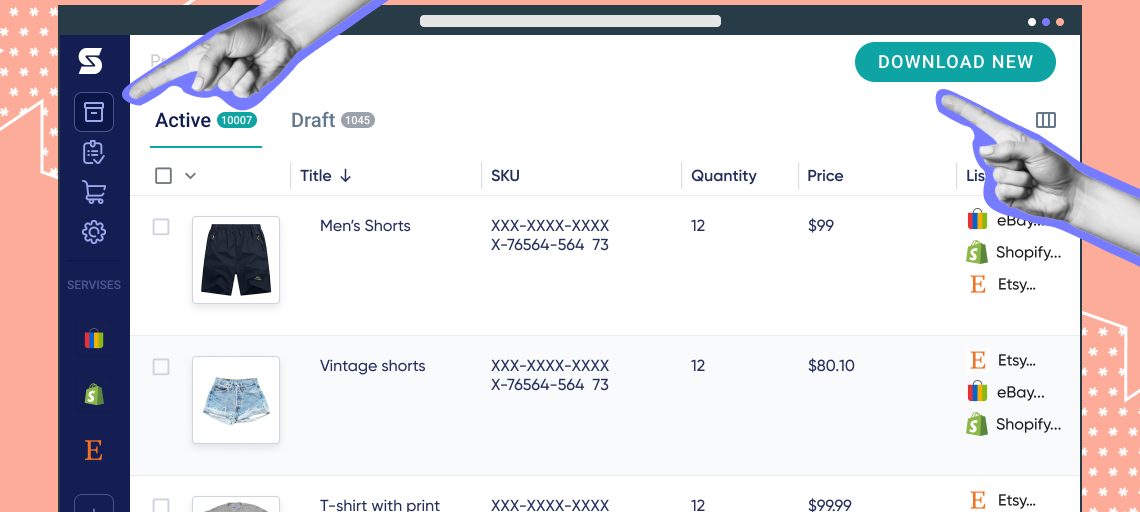 Step 5. Amazon listing keywords optimization
Keywords and keyphrases are incredibly important to any product description. They make your product easy to find and more accessible to shoppers. Try to implement as many relevant keywords in your description as possible. Regular keyword tools are a great help in this department.
If you want to take it one step further, use Amazon-specific keyword search tools. You will find keywords that are common for other Amazon products in your category. Those can bring you the most traffic through Amazon searches.
When beginning your research on keywords, you should always start with short-term or direct phrases that characterize your product. You might, for instance, use the item's more common name or a term that is extremely closely associated with the product. Furthermore, you can check out our best products to sell on Amazon guide and reverse search their Amazon asin number to see which keywords those products rank for. You could do this by utilizing Sonar, Helium 10, or Keyword Inspector.
Additionally, Sellbery provides the fields that need to be filled based on marketplace categories specific SEO. Plus, create shortcuts for titles and descriptions that will speed the process of listing for all products for better SEO, clickbait, and stronger selling text.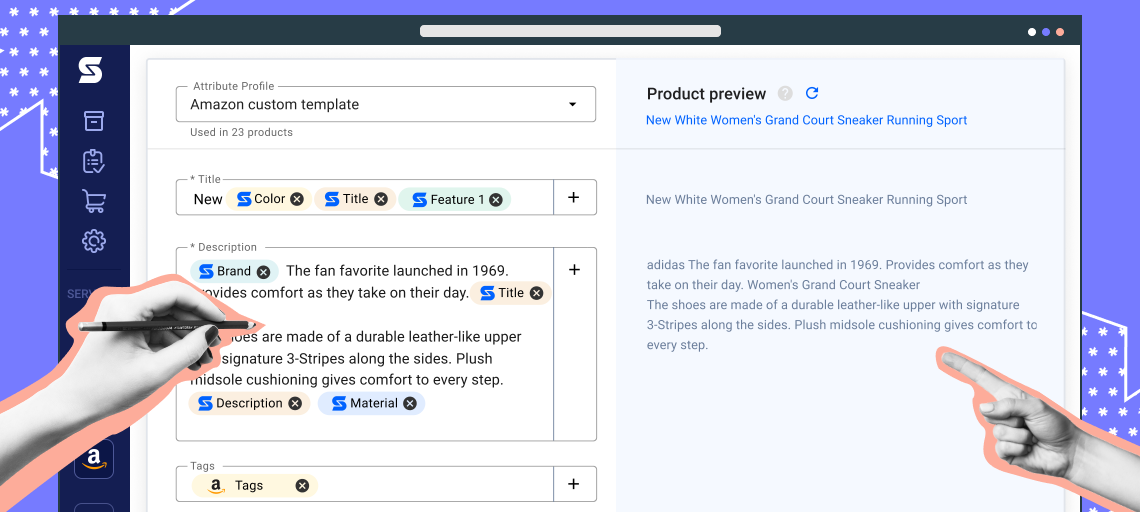 Step 6. Product reviews optimization
In this day and age, very few people go through with a purchase without reading the reviews first. It doesn't matter what you're selling. If your product is not yet well-known and its reputation cannot speak for itself, you need to rely on your customer reviews. The truth is, customer reviews can make or break your page, so it's in your best interest to adopt a product review optimization strategy.
Unfortunately, only  1% of customers leave reviews. You need to actively encourage them to do so in order to improve your ranking on Amazon. You can do so by providing the best customer service they've ever seen. Respond to messages as soon as possible and be as polite as you can. Reply to reviews and try to reason (in a polite manner) with people who left negative reviews.
Finally, upload and see your products on Amazon! Split-test your products to see which title, image, or description works best. Keep in mind that Amazon has to approve every change you make to the titles or images.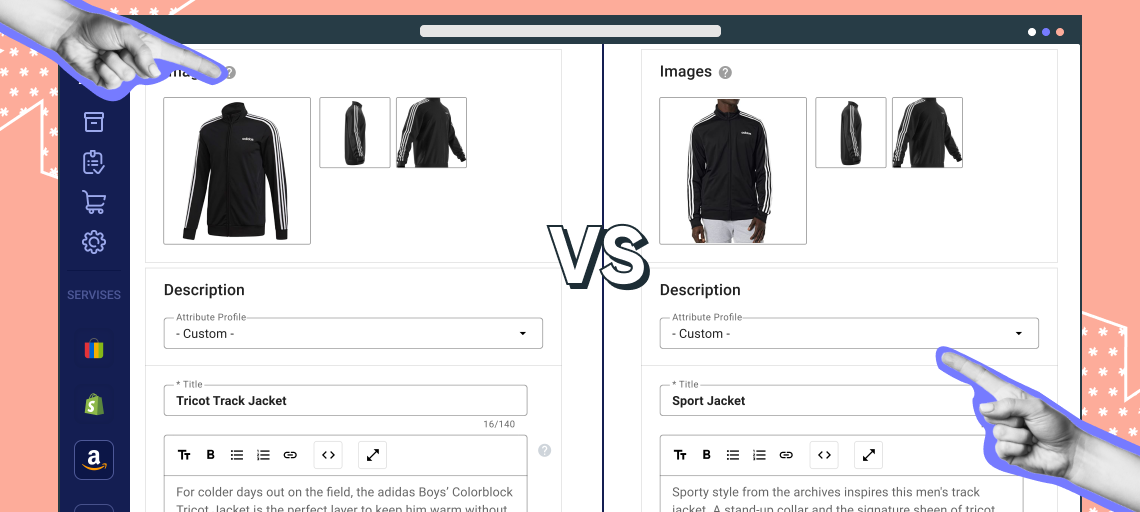 Step 7. Customer question & answer section optimization
The customer question & answer section is very helpful to shoppers trying to figure out which product to go for. It is nearly impossible for you to predict every single question your customers will have and put the answers in the product description. Make this section count!
First and foremost, answer your customers' questions as fast as you can! Nobody likes to wait around for a response, so show the people that you care about them. The quicker you can answer, the more seriously you will be taken by your shoppers. People appreciate the speed, so that should be one of your main priorities. Besides, if you don't answer right away, the shopper might move on to a different product.
Keep your answers short and sweet. Don't use this space to sell your product; that's what the description is for! Here, you want to focus on helping shoppers find answers to their questions and describing your product as accurately as possible.
Enjoy positive reviews from happy customers. If that's not the case, that's ok too. Respond promptly to negative comments and returns. Improve customer satisfaction with useful tools like order sync.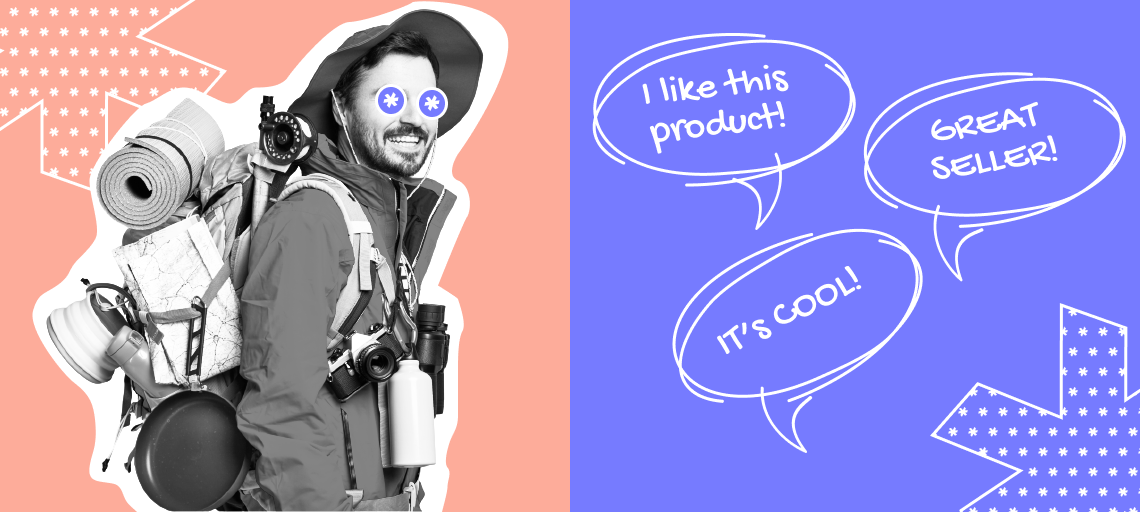 Step 8. Amazon product price optimization
It doesn't matter how efficiently you optimize your Amazon listings if the customers can get a better price for the same product from your competitors. All the Amazon list optimization tips will help you attract potential customers but if your price isn't competitive they will simply walk away.
Customers are always comparing and looking for the best value for the price they are paying for the product. The key to optimizing your Amazon pricing is to focus on profits instead of the number of sales.
There are a number of ways you can gain a competitive edge. For starters, you can sell your product in bulk method, for example, instead of selling each candle independently for 2$, you list them in bulk at 11$ for 12. This will not all help you sell more but also increase your profits. Amazon retail arbitrage model is ideal for this since you can increase your profit margin with the retail price that you will get.
Another way to optimize your pricing is the bundle method, you can list the same product in different versions as a bundle and sell them at a lower price than your competitors.
Furthermore, you can optimize your pricing to include shipping and additional costs so that the buyer can get a clear idea of how much they will be charged for purchasing the product.
You can use Sellbery to automatically bulk list products on Amazon. Furthermore, you can perform product research on Amazon and adjust your pricing.
Benefits of Amazon content optimization
With Amazon listing optimization you have the opportunity to reach 5.6 billion visitors. It can help you boost your product's relevance in the eyes of the algorithm and the buyer. Since the customers can't try out the product firsthand, content optimization helps them to base their decision on the quality of the information and visuals you provide. Here are some key benefits of Amazon listing optimization:
Content optimization will help you reach more buyers with targeted keywords.
Imagine and title optimization will improve your click-through rate by providing precise information.
Amazon product description and price optimization help you convert them into sales by providing the information the customer needs to do the cost-benefit analysis for the product.
Customer service optimization helps you build a solid customer base and grow your brand and business.
Amazon listings optimization tools
Since we've talked about the significance of Amazon listing optimization so much you should know about the tools that can efficiently do all these tasks.
There are a number of Amazon listing optimization services that can automate these processes with AI technology to help you increase your reach and boost your sales.
Here are some best Amazon listings optimization tools you to help you:
Helium 10 optimization tool: Helium 10 provides almost everything you need to become a successful Amazon seller. Its Amazon listing optimization services include finding products, researching keywords, optimizing listings, running operations, analyzing data, marketing, and managing money.
JungleScout: This all-in-one platform is perfect for your Amazon listing optimization. JungleScout AI-driven optimization can assist you with keyword research, product title, description, images, etc. all of this with real-time feedback to adjust your listings.
Pacvue: This commercial-grade software is ideal for businesses that focus their optimization based on data. Pacvue can monitor and assist you in optimizing your Amazon listings, marketing expenditures, keyword research, generating price structure and so much more.
SellerApp: Your Amazon business can benefit from using SellerApp, a unified platform created just for sellers. It unifies growth and success-promoting tools for marketing, sales, and operations. Listing optimization, pay-per-click (PPC) advertising optimization, product intelligence, keyword analytics, and price optimization, are just some of the features SellerApp offers.
Viral launch: Viral launch is a user-friendly Amazon listing optimization tool that can help you scale your business. Integrating this software will assist you with keyword research, competition tracking, product research, adverting and so on.
To Sum Up
The goal with Amazon listing optimization is to provide an accurate picture of the product to your customers. The platform wants to create a good shopping experience for their users, and rightfully so, because that's How Amazon makes money. Very few people are willing to order a product that has no reviews, a vague description, and a blurry image. Amazon account optimization was created for you to appeal to more customers and sell your products. With these tools, you can easily generate more traffic.
If you are new to Amazon and need some extra help, we are here for you! Visit our website to learn more about our services and how you can benefit from multichannel selling.


Also Popular on Sellbery
The Common Misconception of Amazon Repricer Among Amazon Sellers
If you have just started selling on Amazon, you may have already heard of Amazon Repricer, and many of its success stories helping sellers to win the buy box on the Amazon marketplace. An Amazon repricer can benefit your business but there are lots of new sellers who are more or less afraid to utilize automated repricing software in line with their overall business strategy.