How-to Guide to Amazon Listing Optimization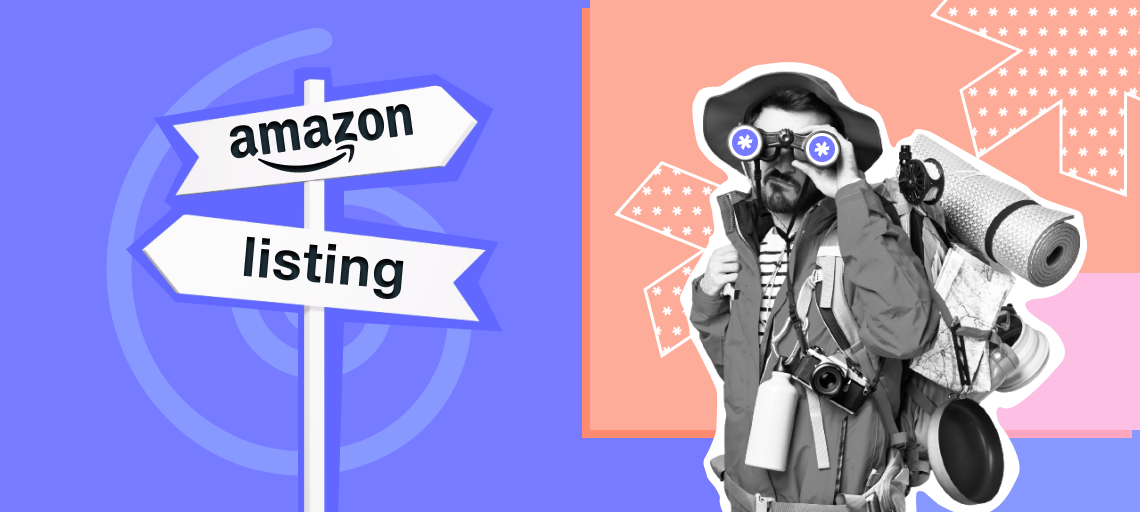 Amazon listing optimization can take your Amazon business to the next level. Find out how you can use this tool to your advantage.
As an Amazon seller, you probably want to grow your business and make a higher profit. You might also want to introduce a greater range of products on your account and increase your online sales. All of that can be done with the help of Amazon listing optimization.
What exactly is Amazon listing optimization and how does it work? If you want to learn how to optimize an Amazon listing, then keep on reading. This article will tell you everything you need to know to grow your business and increase conversions on Amazon marketplace.
If you're still not sure how connecting to more marketplaces can benefit your business and result in more xs, let us help you! Sellbery can lend a helping hand that will ensure you reach the right customer through the right marketplace.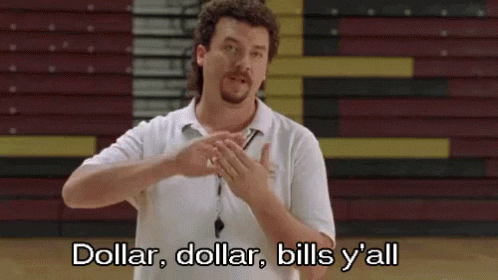 What is Amazon Listing & What it Means to Optimize It
To put it simply, an Amazon listing is the page of the product that you're selling. This is where all the information about the product you've input is shared. That information may include the product's picture, price, description, title, and more. The first step towards high conversions is picking the right product to sell. The second step is optimizing your product listing. You need to use an appealing image, describe your product in a way that sells it, and set a price that's not too low or high. There is a wide variety of elements that goes into a successful product listing.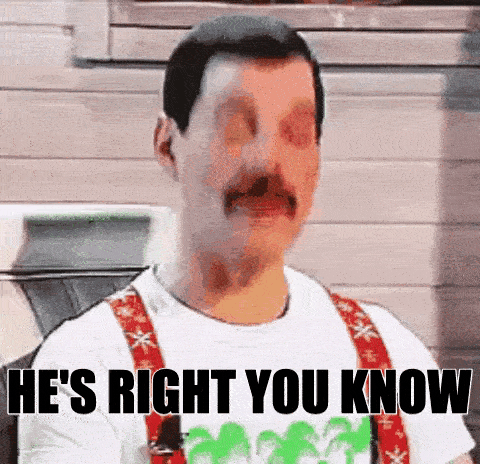 One of these elements is listing optimization. Optimizing your Amazon listing means improving it and making it more appealing to your audience, as well as Amazon as a whole. A product listing that's been optimized will rank higher in searches, and thus will be offered to more and more shoppers. As Amazon is growing in popularity and becoming even more competitive, optimization is no longer an option, but a necessity.
Want optimize and automate your Amazon listing?

Test drive Sellbery today 😊
Listing optimization may include changing the product description to implement SEO and finding appropriate and high-quality images. Improve your Amazon listing to boost your reputation as a seller. There are technical steps you can take, like rewriting your product description, as well as customer relationship management. The latter is no less important and can ensure a high ranking on the platform.
Why Should You Optimize Your Amazon Listings?
Optimizing your Amazon listings carries a number of obvious benefits. If you want to increase conversions and enjoy a higher order rate, it is something you need to do as soon as possible.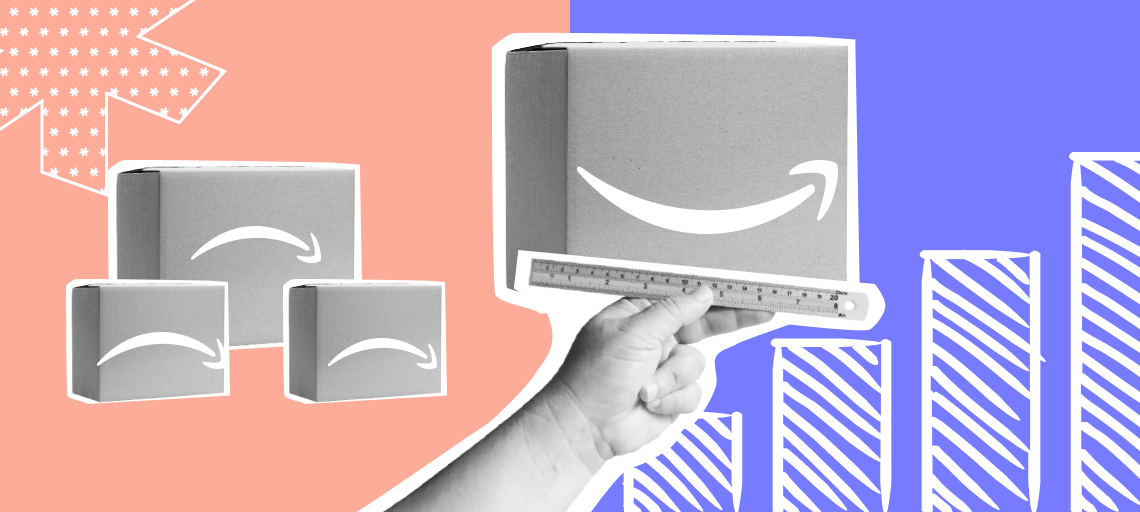 A report published a few years ago by Statista shows that Amazon is growing continuously. Over the years, it has reached amazing heights. In the year 2018, Amazon sold a total of 87.44 billion worth of products. You can only expect these numbers to get higher. With numbers like these, there are more opportunities on Amazon now than ever before. If you can find the right product and market it correctly, you can hit a goldmine in terms of customers and online sales.

It comes as no surprise that optimizing your listings will lead to higher traffic to your account. If you want people to see your product and visit your page, you've got to start the optimization process. Even though page visits alone do not equal sales, your products will receive more exposure and shoppers will start to remember your brand. Next time when they're looking for a product like yours, they might just visit your store!
Amazon has its own unique algorithm that decides which products are going to rank high. The way the algorithm works has not been revealed, but it is connected to product availability, price, and product reviews. In other words, there is a reason why the best selling products stay on top. Amazon account optimization should be your top priority.
Amazon Listing Optimization – Step by Step
Amazon listing optimization can be broken down into 6 simple steps. The following steps are the most crucial when you're trying to get your product to sell better. If you've just started dropshipping on Amazon and you're not yet confident in your product, then you should follow these steps to get the best out of your listings. Here is how to optimize an Amazon listing: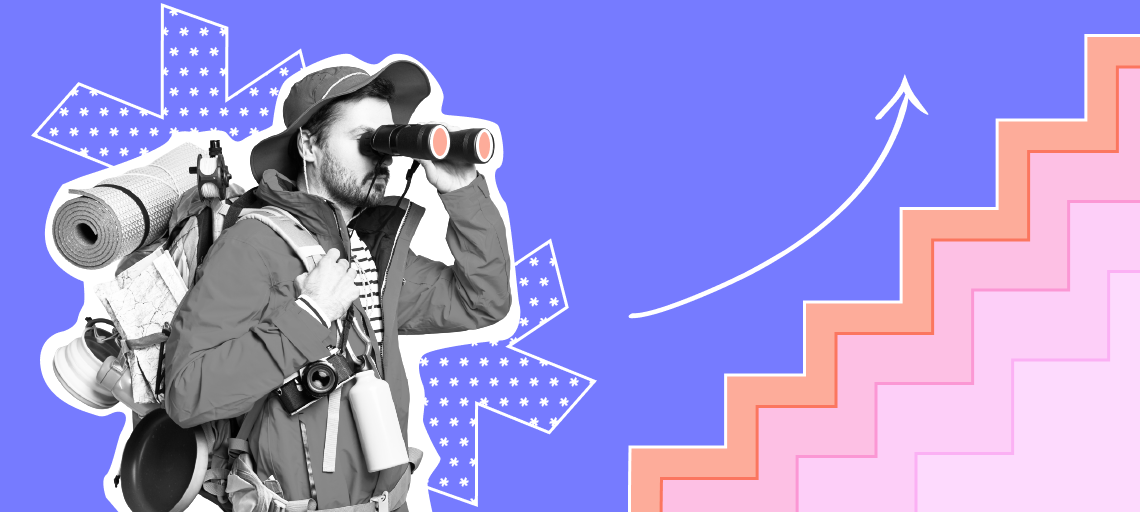 Step 1. Product title optimization
The first step to take to improve your Amazon listing is – optimize the title. The product title is the perfect place for luring your shoppers in to look at your product. You are limited to approximately 200 characters, but that shouldn't stop you from including a ton of keywords. That's how your potential customers are going to find you in the first place!
Don't focus solely on keywords. Your title should be easy to read. It should also closely relate to the actual product and do a great job at describing it. If you're selling a speaker, you can mention that it's wireless and water-resistant in the title, if those are its most important features.
If you're not sure where to start with product title optimization, Sellbery can help! , register for the free trial here.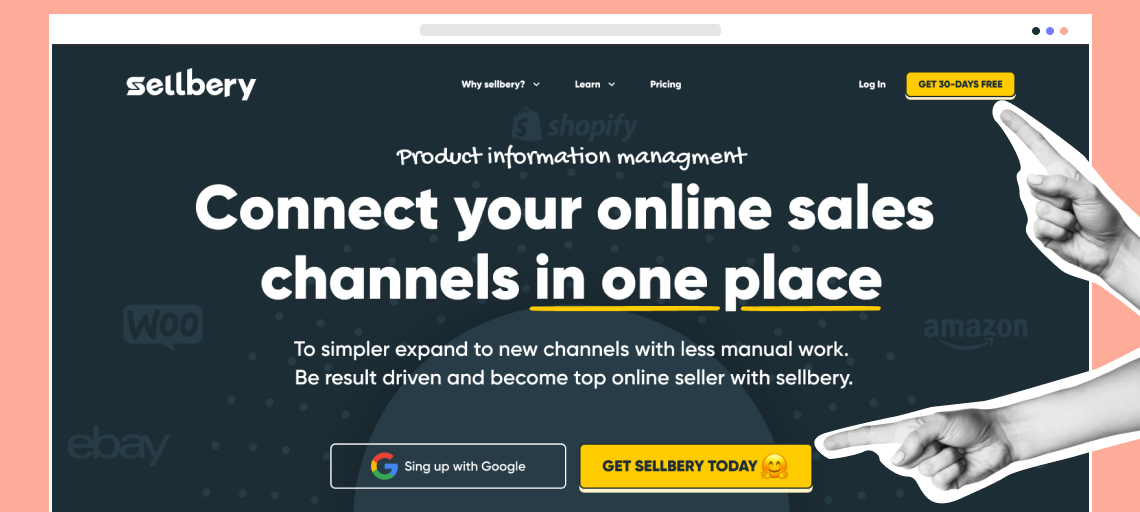 Want optimize and automate your Amazon listing?

Test drive Sellbery today 😊
Step 2. Product image optimization
Amazon will prioritize your product if it has more page visitors. The number of visitors your product page gets is directly correlated with your product image. To make it easy for you, Amazon has actually posted its unique product image requirements. Here is a summary of some parts: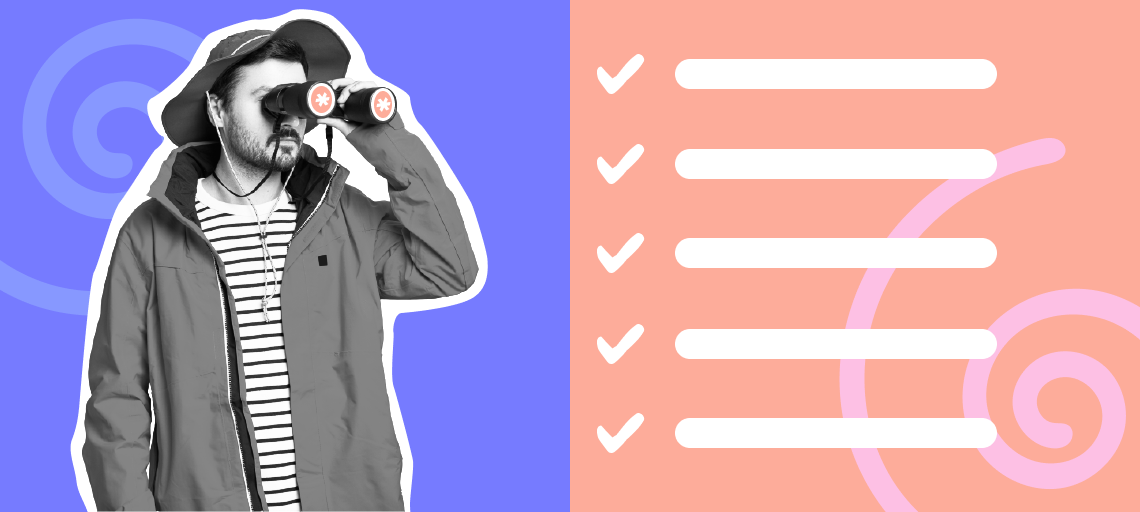 Your image must be in one of the following formats: TIFF (.tif/.tiff), JPEG (.jpeg/.jpg), GIF (.gif), PNG (.png).
The name of the file should have the following format: Your product identifier followed by the file extension.
Amazon favors professional photographs or cover art.
There should be no additional and unrelated objects on the image.
The product image should fill at least 85% of the frame (or 100% in case of books, music, and DVDs).
To get started with Sellbery Amazon listing optimization, Connect your channel where you want to get the products from and then connect a channel that you want to list them on. Such as a new Amazon account or a channel like Amazon.
Step 3. Product description optimization
The product description is the heart and soul of your product listing. You might attract potential customers using the title and image, but the product description can make them stick around. Include all the information that is relevant to the product and its use.
One excellent way to sell the product is by presenting a problem and offering a solution. For example, say you're selling vacuum cleaners. Talk about the problem of pet hair and how no vacuum cleaners are ever able to get rid of it completely. Then, offer your product as the solution. This way you'll be able to create a connection with the shopper and offer a solution to their problem. Of course, if you're selling a vacuum cleaner, you don't have to be limited to just one problem. Talk about other problems your customer might have.
To move on with the optimization process, you can download your products to Sellbery. Use the software to optimize and standardize them for Amazon, as well as other marketplaces.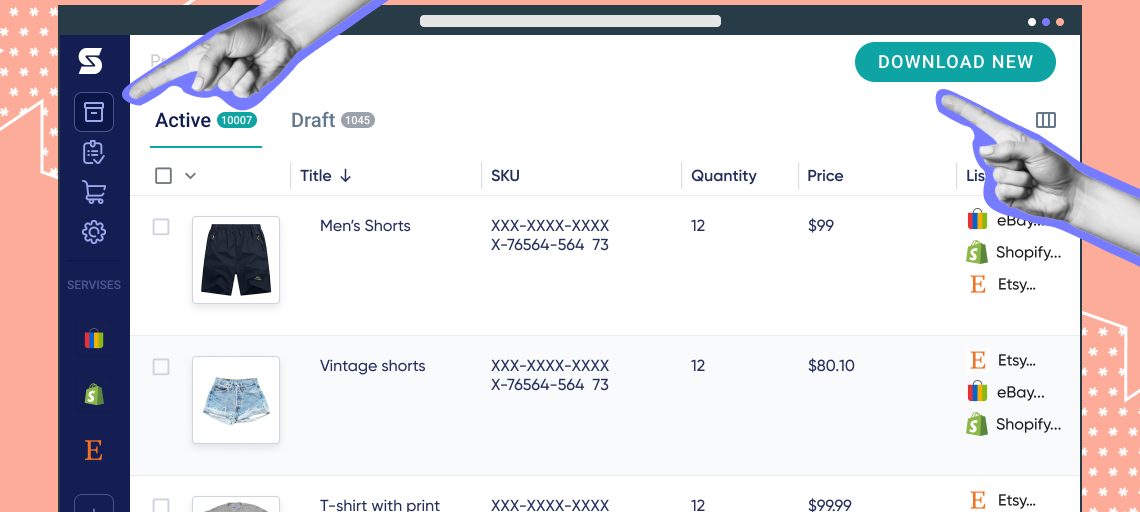 Step 4. Keywords optimization
Keywords and key phrases are incredibly important to any product description. They make your product easy to find and more accessible to shoppers. Try to implement as many relevant keywords in your description as possible. Regular keyword tools are a great help in this department.
If you want to take it one step further, use Amazon-specific keyword search tools. You will find keywords that are common for other Amazon products in your category. Those can bring you the most traffic through Amazon searches.
We provide the fields that need to be filled based on marketplace categories specific SEO. Plus, create shortcuts for titles and descriptions that will speed the process of listing for all products for better SEO, clickbait, and stronger selling text.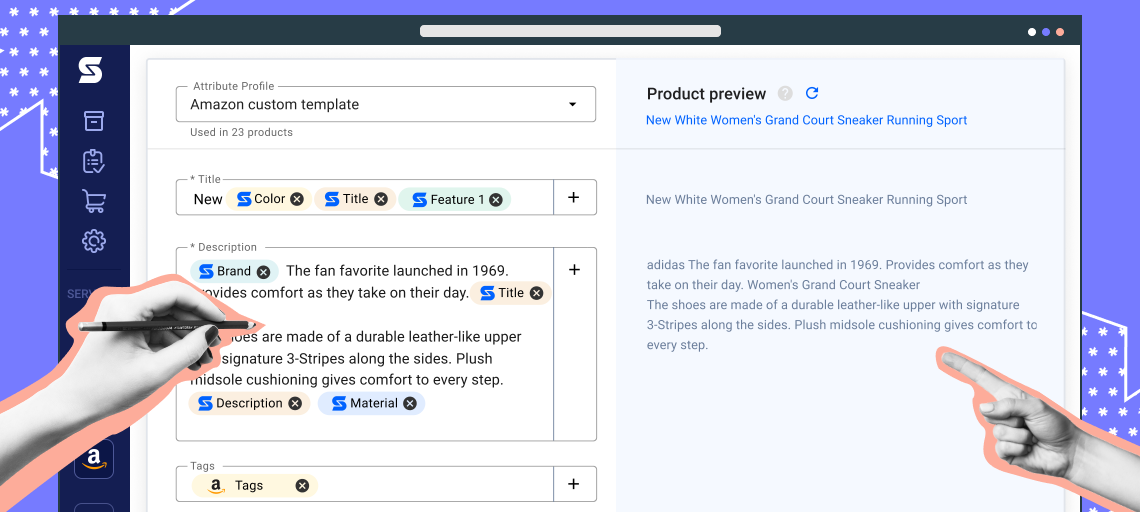 Step 5. Product reviews optimization
In this day and age, very few people go through with a purchase without reading the reviews first. It doesn't matter what you're selling. If your product is not yet well-known and its reputation cannot speak for itself, you need to rely on your customer reviews. The truth is, customer reviews can make or break your page, so it's in your best interest to adopt a product review optimization strategy.
Unfortunately, only  1% of customers leave reviews. You need to actively encourage them to do so in order to improve your ranking on Amazon. You can do so by providing the best customer service they've ever seen. Respond to messages as soon as possible and be as polite as you can. Reply to reviews and try to reason (in a polite manner) with people who left negative reviews.
Finally, upload and see your products on Amazon! Split test your products to see which title, image, or description works best. Keep in mind that Amazon has to approve every change you make to the titles or images.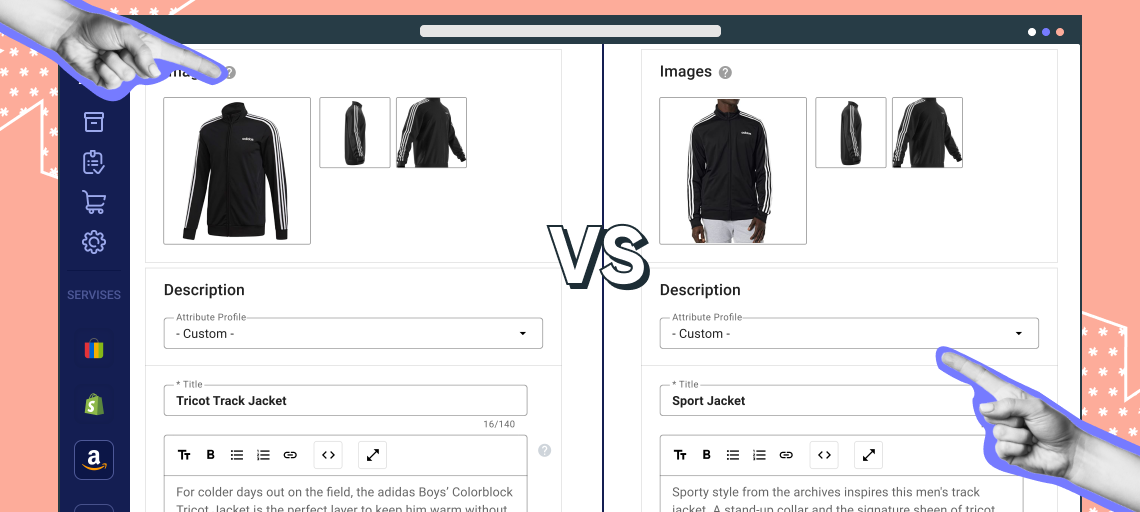 Step 6. Customer question & answer section optimization
The customer question & answer section is very helpful to shoppers trying to figure out which product to go for. It is nearly impossible for you to predict every single question your customers will have and put the answers in the product description. Make this section count!
First and foremost, answer to your customers' questions as fast as you can! Nobody likes to wait around for a response, so show the people that you care about them. The quicker you can answer, the more seriously you will be taken by your shoppers. People appreciate speed, so that should be one of your main priorities. Besides, if you don't answer right away, the shopper might move on to a different product.
Keep your answers short and sweet. Don't use this space to sell your product; that's what the description is for! Here, you want to focus on helping shoppers find answers to their question and describing your product as accurately as possible.
Enjoy positive reviews from happy customers. If that's not the case, that's ok too. Respond promptly to negative comments and returns. Improve customer satisfaction with useful tools like order sync.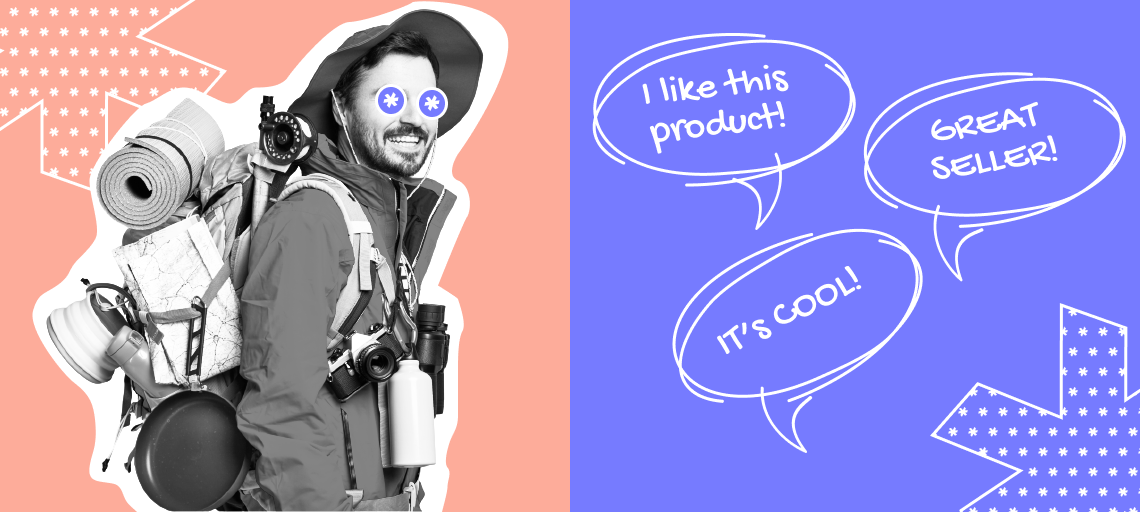 To Sum Up
Very few people are willing to order a product that has no reviews, a vague description, and a blurry image. Amazon account optimization was created for you to appeal to more customers and sell your products. With these tools, you can easily generate more traffic.
If you are new to Amazon and need some extra help, we are here for you! Visit our  website to learn more about our  services and how you can benefit from multichannel selling.


Also Popular on Sellbery
6 Best Selling Product Categories and Top Selling Products on Amazon 2022
No doubt, Amazon is one of the top attractive eCommerce destinations for online sellers, where even small handmade businesses can build their Empire and sell products successfully. However, the challenge is to choose a niche and products that fit the market and reach out to big audiences. As an eCommerce marketplace like eBay or Etsy, Amazon can be easy to set up, but not that easy to find profitable products that sell.