Global Selling on Amazon: Tips and Tricks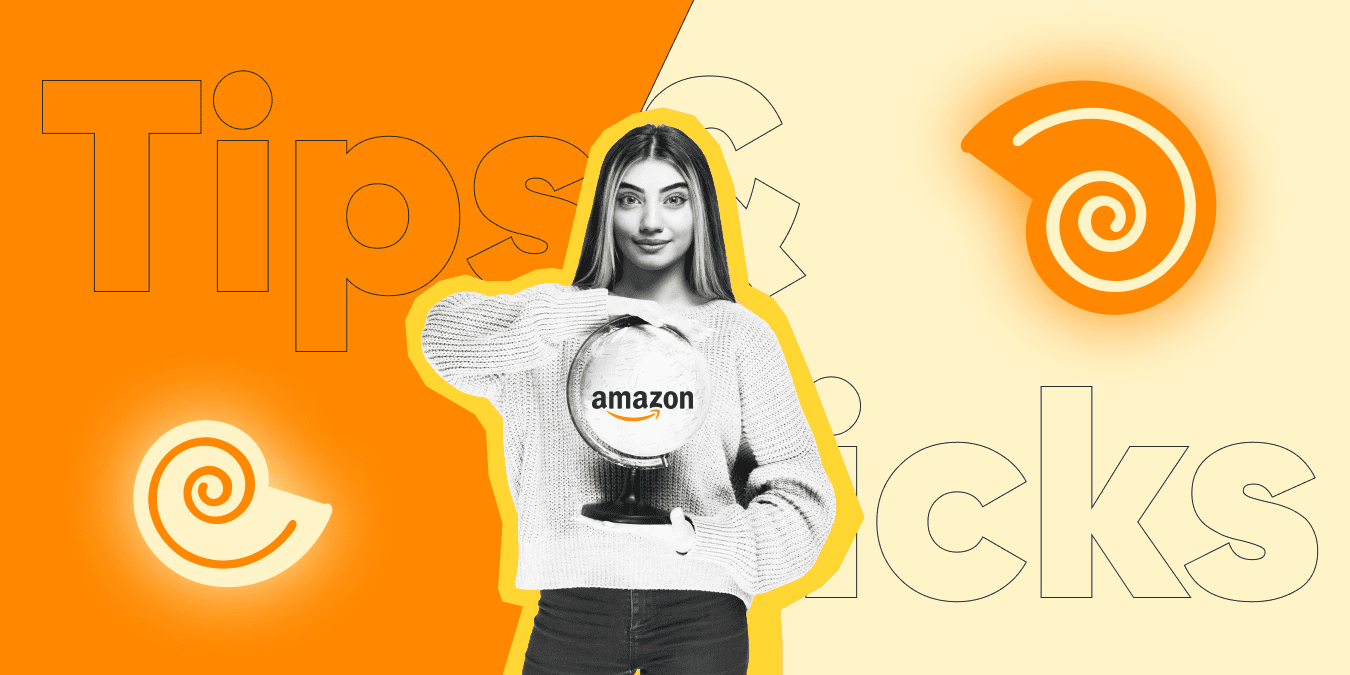 Learn about global selling on Amazon: grow your business, acquire a new audience, and become an Amazon global seller with ease!
Introduction: What is Global Selling on Amazon?
Becoming a seller on Amazon can make your business go from small to big in a matter of months. Conquering one of Amazon's marketplaces is already a great success. When you first start, you probably aren't even thinking about global selling on Amazon. Your local market, be it the US or Canada, is probably big enough to reach your first commercial goals.
At the moment, Amazon operates multiple online marketplaces in different locations. The locations include Australia, Brazil, Canada, China, France, Germany, India, Italy, Japan, Mexico, the Netherlands, Poland, Singapore, Spain, the UK, and the US. Most of the time, Amazon sellers start off on their local market. That is, until they're ready to become an Amazon global seller. If you reside in the US and want to take your online store to Amazon, you will be working on Amazon.com. If you're a native of Italy, your marketplace will be Amazon.it.
Amazon Global Selling is a program that allows you to sell your products internationally. AGS opens sellers up to wider markets, increasing their chances of making money. If your product is doing well on your local market, the next logical step would be to spread to adjacent markets. It's relatively easy to do with a unified account. If you have a unified account for Europe, you can automatically sell your products on the UK, French, German, Spanish, and Italian sites. A unified account for North America gives you access to Amazon in Canada, Mexico, and the US.
Though Amazon international selling may sound overwhelming, the platform has a number of guides and tools to help Amazon international sellers adapt and expand. Given the simplicity of the Amazon dropshipping business model, taking your products to other markets shouldn't be too difficult. Global selling on Amazon has the potential to yield high returns. Keep on reading to learn how to do it, step by step.
Sellbery can help greatly migrate your product to Amazon or to another channel like Esty or Ebay.
Try It Now
Amazon Global Seller: How to Become One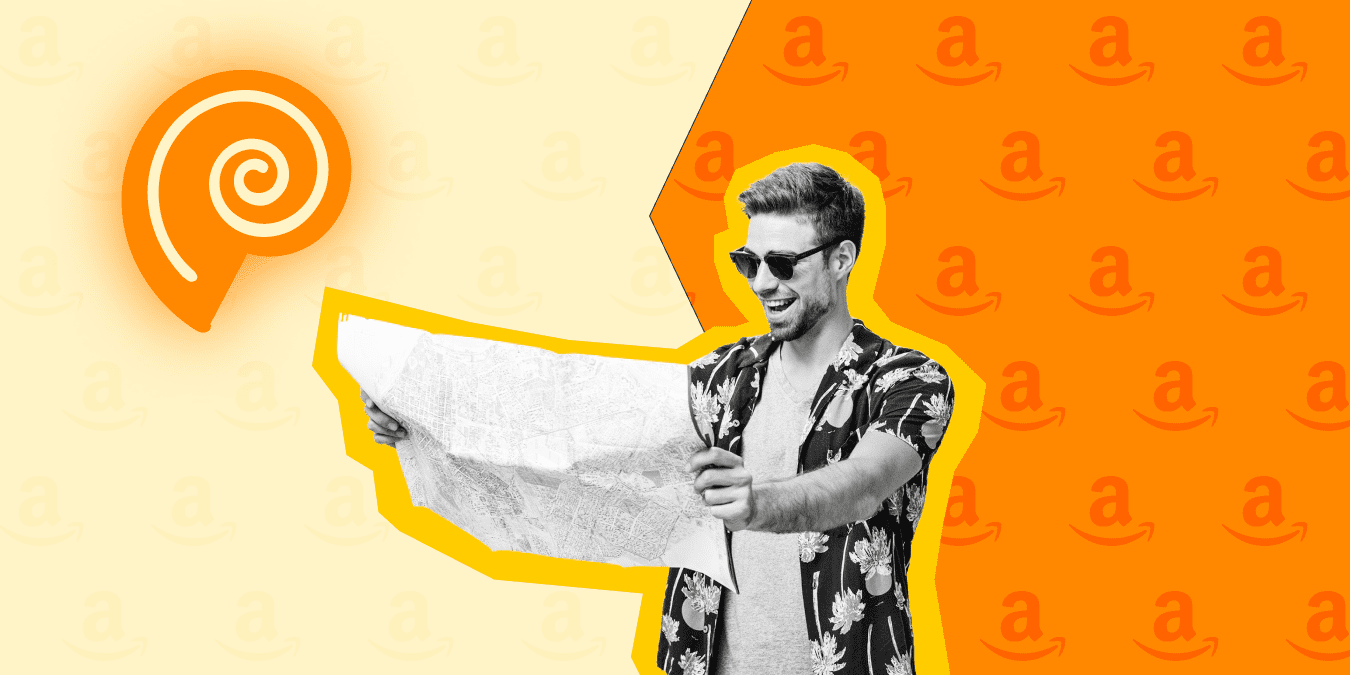 The benefits of multichannel selling, as well as selling internationally on Amazon, are undeniable. You get to reach so many different people and appeal to them in all stages of the buying process. Gaining access to the international market through Amazon is a game changer for any seller. If you can sell on Amazon globally, you can reach new heights. Here is the kicker: it's not as hard as you might think! Follow these steps to access global selling on Amazon:
Decide what to sell
There are a few things you need to do before registering your account and posting your listings. For starters, think about the best products to sell on Amazon internationally. You don't want to end up with a whole warehouse of stock that nobody will ever buy because the products are outdated or overpriced.
Conduct product research on Amazon before you settle for any one product. Following trends can get you on the map, but you have to be smart about it. Being able to foresee which products are going to sell well is a valuable skill for an Amazon global seller. If you can be the first one to sell a trending product, you don't need to work that hard on marketing and advertising. If, however, you are following existing trends, you need to find a way to differentiate your product from the rest. You can offer the best price, the highest quality, the widest range, and so on. Pick your niche to sell on Amazon globally!
Decide where to sell
Now, you have to pick your market, or markets. At the moment, there are 16 Amazon marketplaces online. You can start by expanding to one additional market, or pick a bundle, like Europe. Resist the temptation to go into it without any knowledge of the markets. A product that does well in the Middle East may not do as well in Europe or Asia. Before you become an Amazon international seller, you need to research the market to ensure your product will sell.
Each country has its own set of laws and regulations regarding taxes and income. A big part of becoming an Amazon international seller is learning about and complying with these regulations. Amazon provides many of the necessary tools and resources for learning about the countries' peculiarities. Think about these things early on, as they will greatly affect your career as an Amazon global seller.
Register
Despite the fact that all Amazon marketplaces share the same user interface and name, each is treated as a separate entity. Thus, it doesn't matter that you already have an account on the American or Italian Amazon website; as an Amazon global seller, you need to create a new one for each new marketplace you want to become a part of.
Europe and North America have made navigating their respective marketplaces easier with the introduction of the unified account. A unified account in Europe gets you access to Amazon UK, Spain, France, Italy, and Germany through one account. A North America unified account allows you to manage your Amazon stores in the US, Mexico, and Canada. You will need separate accounts for all other marketplaces.
Each country has its own requirements for new users. Generally speaking, when you first register in a new marketplace, you need to provide some personal information. That may include your full name, contact details, tax information, bank account number, and so on. If you already have one Amazon seller account, you'll find all the other marketplaces ask you to share similar information during registration.
List your products
Now, for the fun part: product listings! Once again, having had some sort of experience with listing products on an Amazon marketplace will help you with all the other marketplaces. Though the process may be slightly different from one country to another, there is a basic pattern that you will repeat with each listing when you sell globally on Amazon.
Each listing needs a product ID and a title. The title concisely describes the product. That is followed by bullet points that point out the most important features of the product. With Amazon bullet points guidelines, you can leverage this tool to attract more customers. Below is a more in-depth description for interested shoppers. Product images serve to attract attention and offer an accurate depiction of the product at hand. Image requirements may differ from one category to the next. Finally, don't forget to mention all the relevant search terms shoppers may use to look for your product.
Multichannel selling, though highly profitable, can be a drag because of the constant listing of products on different platforms. You can get help from Sellbery and save some precious time. Check out Sellbery and find out how it can help with your product listings.
Sellbery can help greatly migrate your product to Amazon or to another channel like Esty or Ebay.
Try It Now
Ship and fulfill
Once your shop is up and running, you need to run it. If somebody buys your product, which is what you're probably hoping for, how are you going to get that product to them? Fulfillment by Amazon is widely considered one of the easiest solutions for Amazon global sellers; just hand it off to Amazon and get paid! Though FBA is highly convenient, it has certain requirements that you have to comply with. As such, your inventory needs to be stored in an Amazon fulfillment center to ensure timely shipping. It also comes with an Amazon global selling fee.
The alternative is taking care of the shipping yourself. If you're dropshipping, for example, you can task the manufacturer with taking care of the shipping. If you're holding all the stock, you can wrap the packages yourself and take them to the post office at your convenience. Consider what will make the most sense for you as an Amazon international seller and increase your speed.
Grow your business
Once your business is up and running and you're mastering global selling on Amazon, you can start looking into growing your business. That may entail running a marketing campaign, optimizing your Amazon listings, or joining other Amazon marketplaces overseas. In the midst of all that, don't forget to keep your focus on the customer experience. Be available to existing customers and answer their questions, ship orders fast, manage returns, and continue to improve your existing Amazon stores.
Benefits of Amazon Global Selling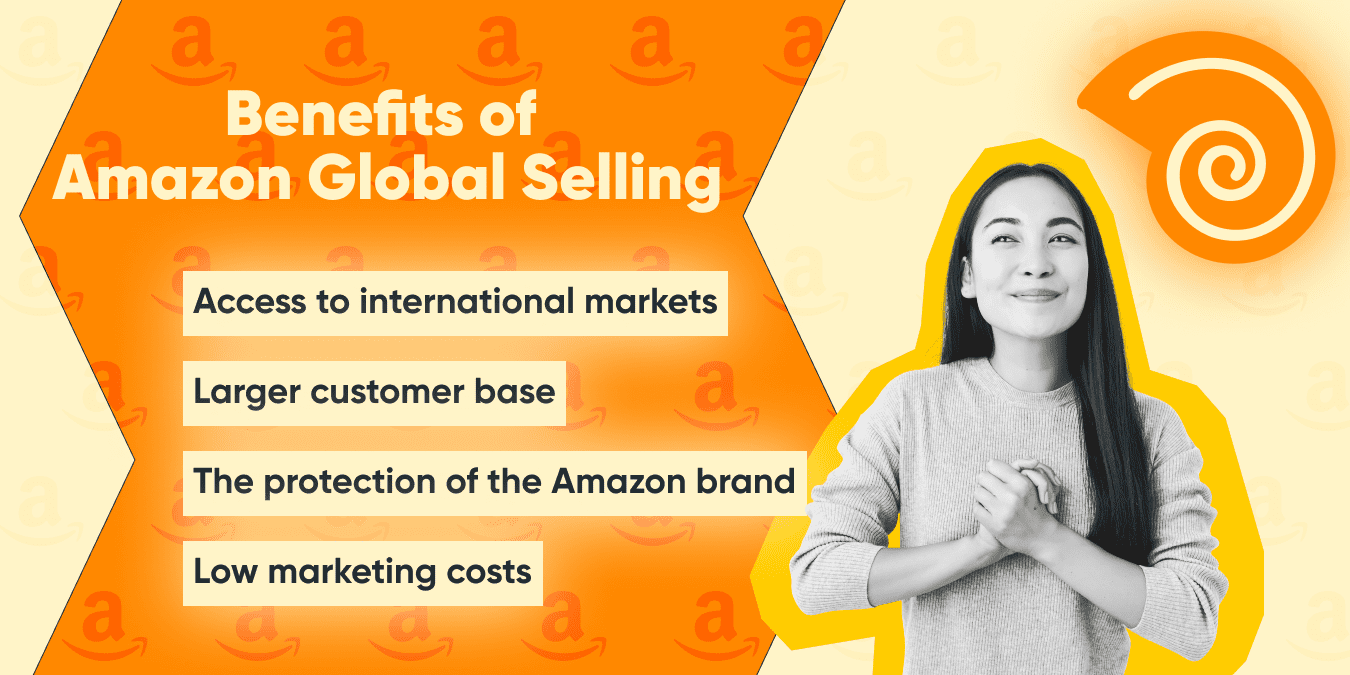 There are many benefits to joining the international market through Amazon platforms in other countries. Most of them are quite obvious! If you're not entirely convinced and want to know exactly what the future holds for an Amazon global seller, keep on reading.
Access to international markets
Your local Amazon platform opens you up to a range of possibilities. You can find new customers for your existing brand, find new trendy products to sell, or start from zero and build up your brand. Whatever you choose, you won't have as many opportunities as you would becoming an international seller on Amazon. Once you've made the choice to sell globally on Amazon, the Amazon Global Selling program can be an amazing tool.
There is literally no easier way to sell online in other countries than through Amazon. The familiar interface, helpful customer support, and ease of registration help tremendously. Once you're familiar with the platform, there is nothing simpler than creating a new Amazon account in a different country. In addition to that, the platform provides written guides that can help you figure out the tax systems in other countries. You can skip the language barrier and focus on the product.
Larger customer base
With international markets comes a larger customer base. The amount of potential customers you have in your country is bested by the amount you could have if you decided to spread to even one other country. Besides, multichannel selling has proven time and again to provide high returns. If you want to find out how multichannel selling can help your brand, check out Sellbery!
You simply cannot access a larger customer base if you choose to stay in one place. Sticking to your local market can be a very rewarding experience if that's what you want. Those who want to grow their sales will surely appreciate all the extra customers.
The protection of the Amazon brand
Amazon doesn't require an introduction. It is a multimillion-dollar platform that connects Amazon international sellers and buyers all over the world. Amazon has experienced great success in every region it's gone to. It is globally considered the online marketplace for all of your needs. Where do you go when you want to buy something online?
Sellbery can help greatly migrate your product to Amazon or to another channel like Esty or Ebay.
Try It Now

Amazon has built a large base of customers that you can gain access to. These people trust the Amazon brand, and some of that trust may automatically be spread to your product. There are many reasons these people choose to shop on the platform, and Amazon international sellers like yourself are a big part of them. With the protection of the Amazon brand, it's much easier to build a name for yourself and find paying customers. It is much harder to do that when you're on your own.
Low marketing costs
Another reason Amazon sellers have an easier time building their brand is because they don't need to work as hard on their marketing. That is to say, their marketing costs are lower. Amazon provides tools to help you, as an Amazon global seller, make your listings stand out. For starters, you can use keywords to your advantage. Put yourself in the shoes of the person looking for your product using the search bar. Do any words come to mind? Use them in the title and product description!
Should you choose to pay for promo, the cost of that will be lower than the cost of advertising a stand-alone eCommerce store. Plus, with the help of the Amazon brand, you will seem more trustworthy.
How to Sell on Amazon Globally: Tips and Tricks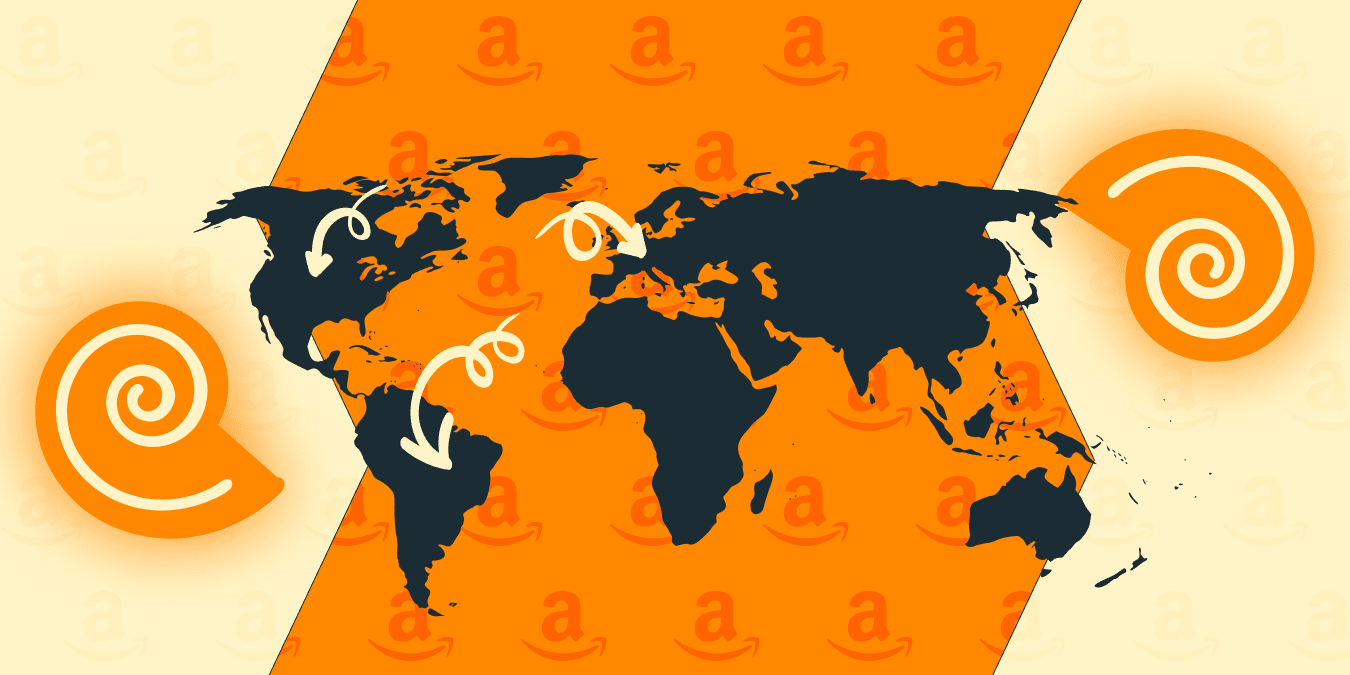 Finding the right approach to selling in your local market tends to be easier than figuring it out overseas. If you've never lived in Europe or Asia, you can only assume what the people there want to spend their money on. Your reality is shaped by your experiences. To access another's reality, you need research. Here are some tips:
Start from zero
Even if you already have experience with Amazon in your local market, starting to sell on Amazon internationally means starting anew. You might already have your product, audience, and marketing mapped out. Don't throw that out of the window, but put it aside for a little bit. Pretend you're starting from the very beginning, the way you did when you first launched your brand, and do some market research. In order to get off on the right foot, start by researching the following points in your new region:
Product trends
Prices
Competition
Target audience
Marketing and advertising trends
Research the culture
Ask an immigrant about their life in your home country and they will tell you about cultural differences. Or, better yet, move to a foreign country for a year. Did you know that taking your soda or water with ice, a totally normal behavior in North America, is not very common in Europe? Little peculiarities like these, if overlooked, can make you fail as an Amazon global seller.
Consider how your current product will fit in in a new place. If you sell home ice dispensers, a product that might do well in the US, would it really make sense in a place like France or Holland, where people don't care for iced drinks?
Optimize your listings
Hopefully this one sounds obvious to you. A set of great optimized listings may get you further than paid ads and endorsements. This should be the first thing you think about after the product itself.
Take high-quality pictures and make them look like something you can post on Instagram. Write detailed descriptions at the bottom, with concise bullet points at the top. Keep your product titles short and keyword-dense. In fact, put as many keywords as you can without sounding crazy. Put yourself in the shoes of the shopper who is trying to find your product. They are willing to give you their money but they'll just as easily switch to a competitor if they can't find you.
Rethink your business model
Maybe you're dropshipping in the US or UK right now. People in these countries love spending their money on cheap treats. Sure, the quality is not great, but they don't care. They just want to treat themselves for that one moment of pleasure they get from typing in their credit card details and expecting a package in the mail. Consumer culture has gone very far in these countries, as well as in Canada, France, Germany, and Australia.
The same model will not work as well in China or India. Residents of these countries are all too familiar with cheaply made products being sold for quadruple the price online. Amazon retail arbitrage will not work on the people who have access to marketplaces like AliExpress.
Checklist to Sell Globally on Amazon
Now you know that global selling on Amazon is technically available to anyone who can see their product selling well overseas. Here is a short checklist that you can use to see if you're ready to become a global seller on Amazon:
Find the right market for your product, or the right product for your market;
Learn about the legal procedures required to earn money as a seller in that country;
Learn about Amazon global selling fees;
Create an account on the Amazon platform you want to join;
Share all the required information, including your bank account details, address, and tax information;
Upload your product listings and optimize them, or automate product listing with Sellbery;
Get an Amazon ASIN number for each new product;
Market your products to your target audience.
Amazon Global Selling Fees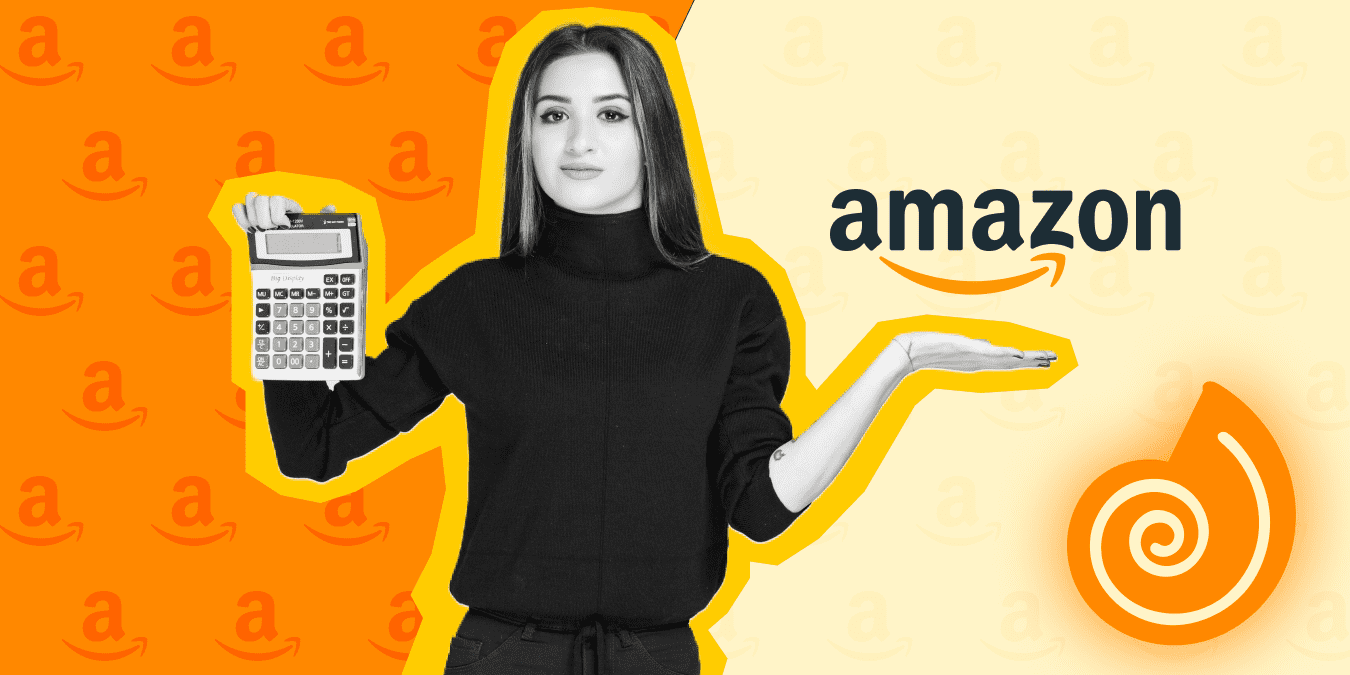 Amazon sellers are subject to multiple Amazon global selling fees. You can calculate exactly how much you would be expected to pay as a seller on the Amazon website. Ultimately, you have to decide between two plans – the individual and the professional. The individual plan charges you $0.99 per item sold, in addition to other Amazon international selling fees. As a professional account holder, you have to pay $39.99 per month in addition to other Amazon global selling fees, regardless of how many items you sell.
The rest depends on your product category. Amazon device accessories, for example, have a 45% referral fee percentage, while full-size appliances only have 8%. If you choose to take advantage of fulfillment by Amazon, you will have to pay fulfillment and storage fees too. Additional Amazon global selling fees include inventory, rental book service, high-volume listing, and refund administration fees.
If you ever wondered how Amazon makes money, now you know! Of course, Amazon also has its own lines of products and services that are immensely successful. Each Amazon global selling fee mentioned above is taken from the American Amazon website and can only be applied to America. Other countries may have different Amazon global selling fees that will be further affected by exchange rates. You can find the relevant fees for the region you're interested in on the Amazon website of that region.
Sellbery can help greatly migrate your product to Amazon or to another channel like Esty or Ebay.
Try Now

Requirements for International Sellers on Amazon
This may come as a pleasant surprise to some, but Amazon has very limited requirements for any Amazon international seller. From that point of view, global selling on Amazon is not any more difficult than being a seller in your region. All you have to do is pick your destination, register on the website, and provide some basic information.
It is important to check the tax requirements of the country you're planning to sell in and comply with them. Though Amazon has a number of helpful guides, it's really up to the seller to ensure the legality of the operation. It is also up to the seller to decide how they want to ship their products. Fulfillment by Amazon can take the shipping and fulfillment off your hands for a fee.
Conclusion
Global selling on Amazon opens you up to a world (or, more specifically, 16 countries) of possibility. You can grow your brand internationally and build a larger customer base with relative ease. We hope that you have found the answer to how to sell internationally on Amazon.
To recap, global selling on Amazon is as simple as opening a new Amazon account for every new marketplace you want to enter, updating your tax information, and uploading product listings. Actually, you can get a little help from Sellbery with that last part. Sign up for a free trial to see how easy multichannel selling and selling internationally on Amazon can be.


Also Popular on Sellbery