Know the A-Z of Amazon Dropshipping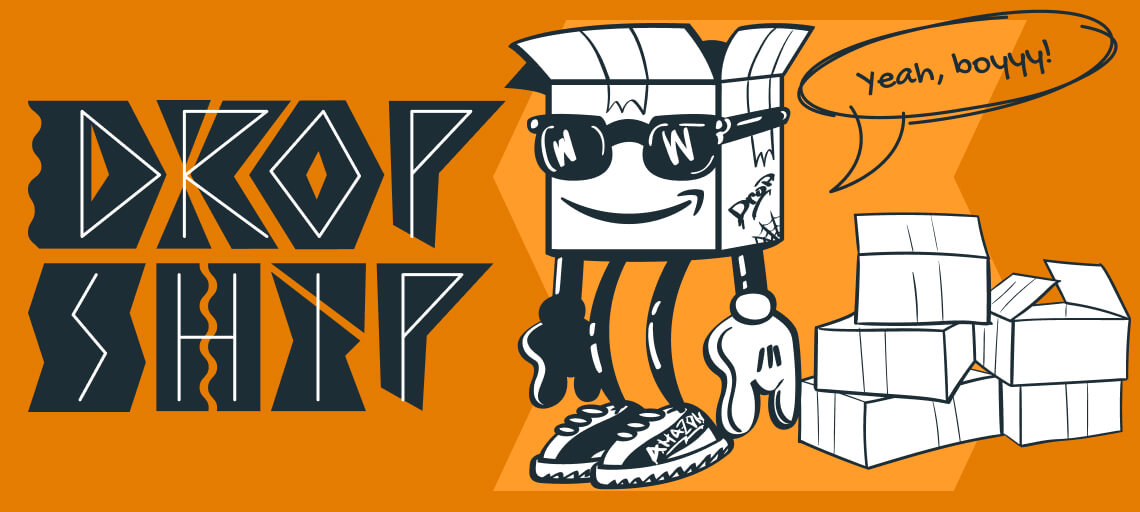 Dropshipping on Amazon may not be as easy as it seems, but it's not hard either. Once you have found the right products to sell, you're going to make money.
So, you are into the dropshipping business, right?
Dropshipping helps you save money – but are you doing it right?
As a dropshipper, you know that when a customer buys products from your listing, you buy the product at its wholesale price and keep the difference in the amount. That way, you get to earn a small margin – or maybe more. Depending on how you play it.
Amazon takes a small percentage of it, but you still get to profit from it. However, are you choosing the right products? Choosing high-demand, low competition products can help you sell better.
Pick any plan for free!

Go Selling Multi-Channel Now
All seller plans are FREE till October 1, 2021!
Start selling on more marketplaces like Amazon, eBay & Etsy without paying a penny!
And we can help you find the right strategies, whether you're a seasoned dropshipper or are just starting out. Take your retail business on Amazon to the next level. Dropshipping on Amazon, after all, can be very different. Let's help you navigate through it.
How Does Dropshipping on Amazon Work?
Dropshipping on Amazon may not be as easy as it seems, but it's not hard either. Think about the first time you learnt cycling. Or swimming. It took you hours. And days. And once you got the hang of it, you never really forgot. Whether you are doing it after a day, a year or ten years. You still remember that.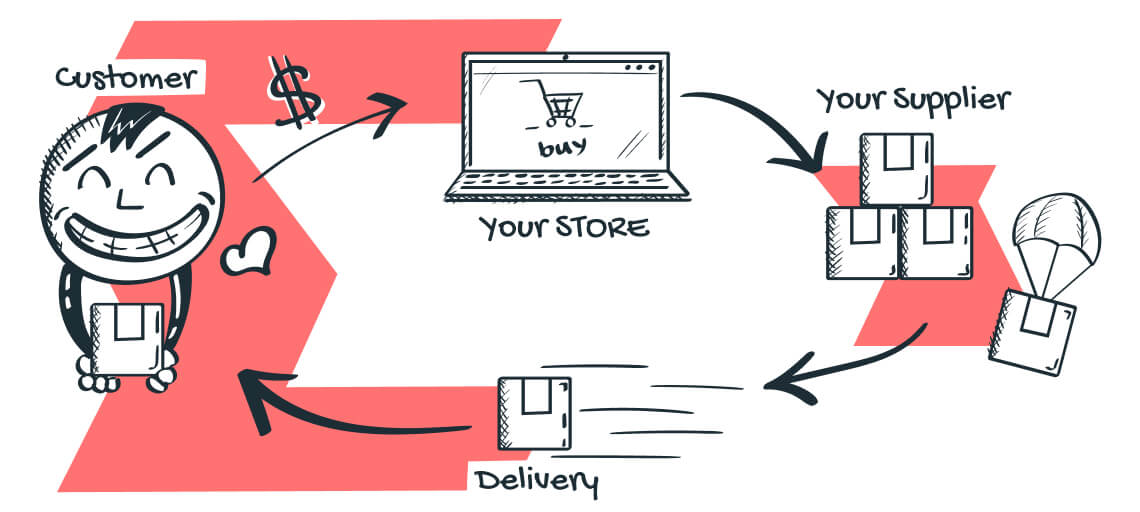 Dropshipping works the same way. Kind of. Once you have found the right products to sell, you're going to make money. But as we can tell for sure – it's hard to actually come across a niche that can make you money. You probably know that if you're into dropshipping.
Especially on Amazon, you've different rules than traditional dropshipping. You, as a seller, will handle all the customers' orders on behalf of Amazon. No need to have to invest in a warehouse. No need to worry about going against an Amazon policy.
All you have to do is to sell. Yes, just sell. You get profits from the difference between the retail and the wholesale price. Only when you comply with the drop shipping policy by Amazon will you find it rewarding.
Does Amazon allow dropshipping?
Yes, Amazon allows drop shipping, and it's legal too. But here's the catch. We have found plenty of sellers getting blacklisted by Amazon. You may not get hit for a long time. But when Amazon catches you, your account's suspended for good. We have seen so many sellers who have not been able to dropship anymore. It can be mistakes like selling unauthorized branded goods. Or, maybe even getting a few complaints from buyers about the shipping speed. That's enough for Amazon to suspend you.
If you want to connect to various other market places, there are plenty of options too.
How much does it cost to dropship on Amazon?
When we recommend sellers to choose a plan, we look at what's right for their business model. You can either go with an individual plan or the professional plan. They cost $0.99 and $39.99 per unit sold, respectively. Depending on your products, the drop shipping fee may be anywhere between 10-15%.
Is Amazon dropshipping profitable?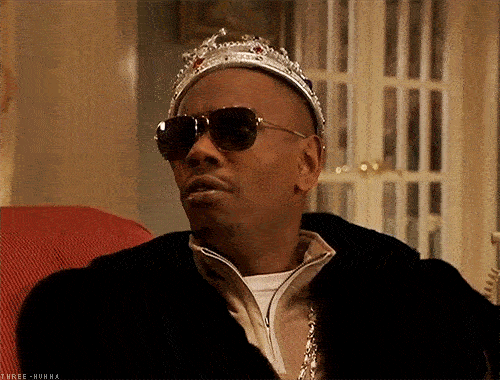 As I said, it's about learning the basics. Kind of how you fumbled finding the right web host for you. Or, to make your orange juice just right.
Once you find the right niche, it's going to be profitable. Unless trends change and people start looking at other products. Or the niche becomes overcrowded.
You can make the most of this business model when you pick products with good margin. Amazon takes around 15% from the sales you make, where normally the sales margin is at 10-30%.
Pros of Amazon Dropshipping Compared to Other Selling Models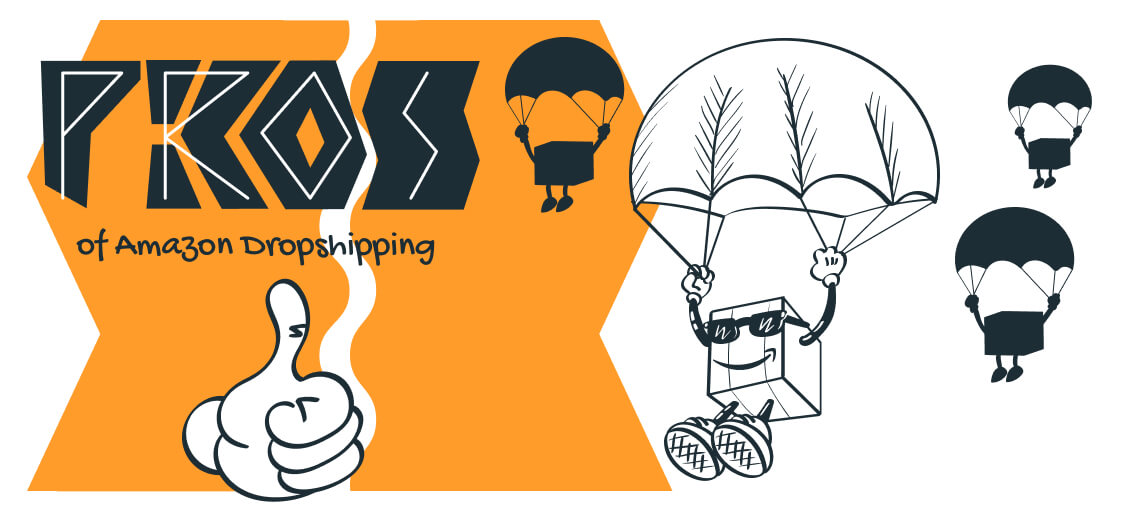 Amazon dropshipping is one of the many selling models to mint money. You can also become an eCommerce seller, marketplace seller, or build your own brand from scratch. But it needs a lot of groundwork and the investment costs will be higher too. You will have to attract new audience, build a brand, do thorough market research, and offer better prices than your competitors. It's a tedious process and if you don't want to start from the button up, dropshipping can be your best bet.
If you want to start selling on Amazon, it will take time. Even if you're an experienced dropshipper.
With dropshipping, there's no risk, the cost is low, and you get to earn well too. And If you're wondering how to sell on Amazon successfully, here are some pros to consider.

1. Lower costs
Dropshipping is that one business model where you gain profits at a low investment cost. Since there is no inventory to set up with dropshipping on Amazon, you need not worry about investing in one or building your own website. Moreover, you get benefited by operating your dropshipping business from anywhere. It's a flexible and an affordable way to start a business.
2. Limited risks
You're risk-free with no inventory because you will not be handling the return requests or ship directly to customers. As mentioned earlier, you're just a middleman, and you're expected to oversee the buying requests. You will also not be responsible for products in the inventory that don't have much selling capacity.
3. Zero Warehouse costs
This is where the dropshipping model tops other eCommerce business models. Setting up a warehouse can be a huge investment, and if you're afraid or can't afford to invest, this might just be the one for you. If you're a young aspiring entrepreneur, dip your toes in the chilly waters of retail business with Amazon dropshipping.
4. No hassle of supplying
That's why dropshipping is the go-to for people in business. You will not be handling the entire process of shipping, packing, and returning items. The whole process is handled by dropship partners, which means fewer headaches and more profits. And only profits, given that you have compiled by Amazon's dropshipping policies and have a niche product.
5. Multiple Customers to Target
No introduction is needed to who or what Amazon does. With over 300 million people using Amazon, you get to target a wider audience while narrowing down your niche. Right from napkins to electronic items, there is a huge demand from buyers all over the world. Amazon also facilitates a broad range of categories to sell products, making it one of the best places to dropship. Selling in-demand products at low margins can be profitable for you.
Cons of Amazon Dropshipping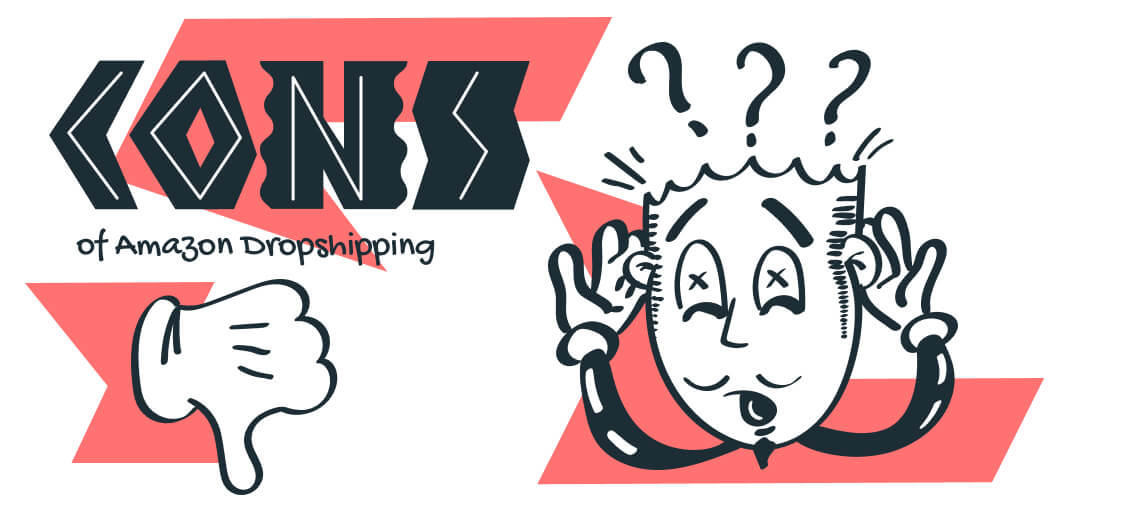 We've seen the upsides of dropshipping, and as with anything else, every model has its own downsides too. But that doesn't mean you need to step back from venturing into dropshipping. You can still dropship but with caution.
On the one hand, complying with Amazon's policy is key to dropship. But dealing with consumer requests and the competition makes the business successful. To know how to start dropshipping on Amazon, knowing these cons can help you make informed decisions early on.
1. Competition is too high
There are millions of users, and there is an equal number of drop shippers too. Standing out of the crowd gets difficult. Even if you sell a similar product as your competitor, if you're able to position your brand better, you will be able to do better. You need to keep an eye on the product images, keywords used, and the little details of your competitors to help you stay ahead of the game.
2. Quality-check
Since you're not involved in packing or shipping the products, you will not be able to do quality control on them. If the customer gets a damaged product, it's on you. It's one thing to keep in mind because customers drive your business, and a single negative review can significantly affect it. Low quality and negative reviews can put your ratings way below and eventually have no one to buy from.
3. Delay in Delivery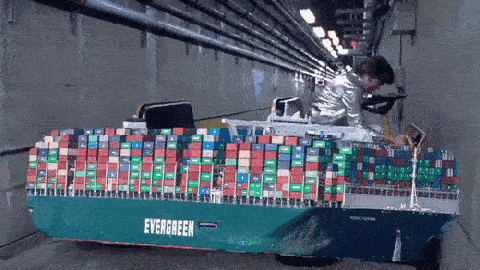 Products are shipped from overseas, and there might be a delay in delivery. Sometimes, when you take up the order, the product might be out of stock in the inventory. So the package will be shipped only after it is back in the warehouse. Instant deliveries and customer service is key to driving your business, but this might be one of the many cons of Amazon dropshipping.
How to Start Dropshipping on Amazon in 5 steps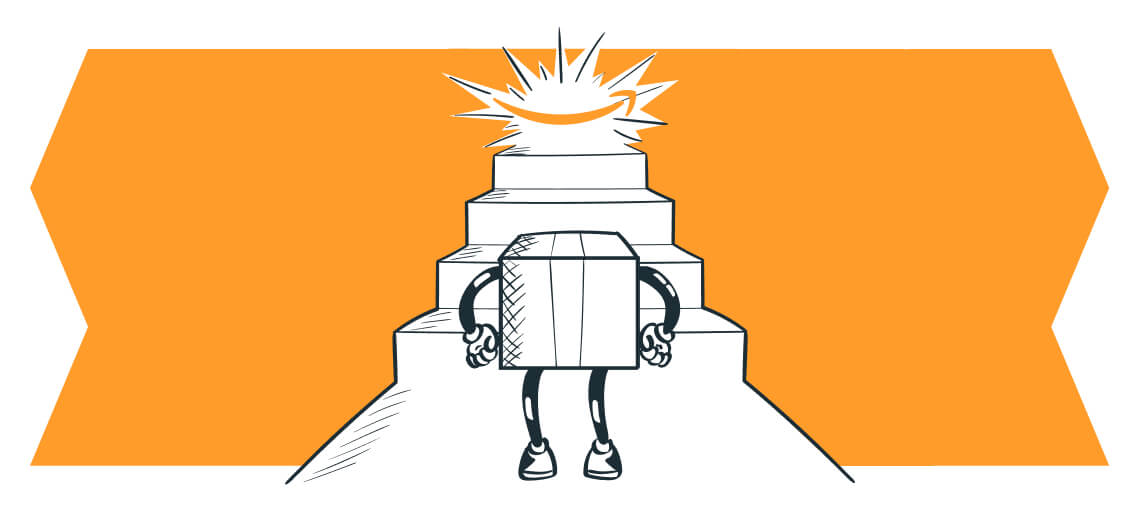 You've got the answer to "Can you dropship on Amazon" so here's the next step. Getting started with dropshipping on Amazon takes around four to five steps, and we've listed five here for better understanding.
Step1: Sign up for Amazon Seller Account
Of course, you will have to create an account to sell. Head over to Amazon's seller account that is sellercentral.amazon.com and choose either of the two plans from individual or professional. You need to enter your name, email, and password to sign up. It's simple!
Step 2: Choose the products you wish to sell
You'll be directed to the categories page once you sign up, from where you need to carefully select your products. Amazon has a crazy list of categories to choose from, but you should go with the ones that have low competition with high demand, especially as a beginner. Be sure to keep a check on restricted categories too.
If the products under the categories go around 300 units for a single month with an average price of $30-$35, you'll be good to go. You can choose from a wide array of products ranging from sports to patios; it's up to you.
Step 3: Hunt for a supplier
Getting the right supplier is important. The suppliers need to be centrally located, handle all the orders quickly, and be industry-focused. You can find suppliers easily on Aliexpress an another trusted B2B website.
Step 4: List the Products on Amazon
Okay, so you're done with finding a supplier, now you need to list your products. You need to add a product by navigating to the inventory and filling out the product's details with a description packed with rich keywords and a quality image.
Step 5: Optimize your Listing
The final step is to optimize using Amazon SEO. To reach a wider audience, you need SEO. It's what helps sell your products easier. Keep in mind that, If you wish to change your product's titles or images, they will be displayed only after Amazon approves. Do your keyword research well and customers will gravitate towards buying your products soon.
Dropshipping from Amazon to eBay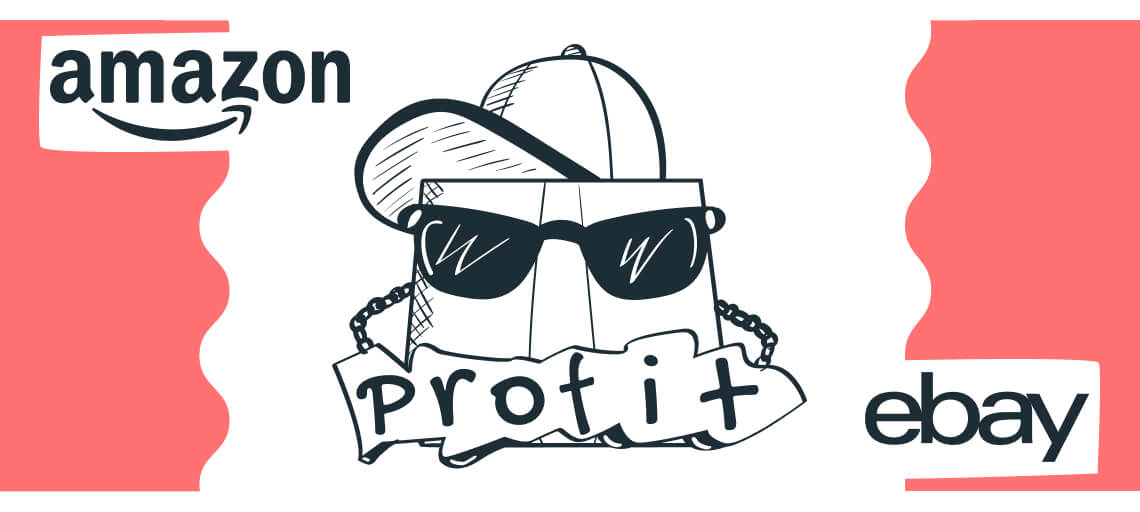 Dropshipping from Amazon to eBay is pretty simple. And if you're wondering whether it's legal, yes, it is very much legal. It's the big giants that take up the large piece of a pie but can't ignore the fact that you profit a minimum amount which is good for you. If you wish to sell of Amazon or eBay, you can do so too.
You need to have accounts in eBay, Amazon, and PayPal to get started. You need to choose the best category and market your products well. Adding high-quality images can do wonders. A strong brand presence can get more money in your pocket.
eBay's primary focus is on customer satisfaction, and if you don't comply with the policies or end up delivering the wrong products, you'll be barred from selling. In the interest of the customers and eBay's reputation, it's important to follow instructions and not violate any policies.
Extra Tips for a Better Dropshipping on Amazon
Dropshipping on Amazon can be fruitful when you're cognizant of who and what you're selling to. Choosing a category you're comfortable with and increasing your brand visibility is key to successful dropshipping. To be able to jumpstart your business or If you're still unsure how to dropship on Amazon, here are a couple of tips:
Tip 1: Stay Customer-Centric
Focus on providing the best to your customers. You need to be answerable to all their queries. If you overlook their problems, your business will sink. Since you don't have to deal with manufacturing the products, the least you could do is take care of your customers.
Tip 2: Niche down
Though it's recommended to choose your niche well, if you're good at more than one category, you can start selling on those as well. It's always better to have multiple eggs in your basket. You can proceed with the ones that are doing well.
You can also get access to your products and handle every process in a single platform and automate the selling process easily.
Tip 3: Drive More Traffic
Social media platforms such as Instagram and Facebook can be the best ways to attract more customers to buy your products. You can drive targeted ads and also use Amazon's pay-per-click for better visibility of your brand.
Connect Amazon to your other sales channels to reach out to more customers.

Check out on Amazon integration details here:
Conclusion
Selling on Amazon may be for you. Or may be not. It is just one of the places to make profit from your dropshipping business. You need not limit yourself to one platform. If you learn how to sell on Amazon successfully, you'll be able to sell on other platforms too. But selling on Amazon comes with its own risks. And you may need the right research and guidance.
Why not give it a try and see how it goes? Focus on your niche and choose the products you're comfortable with.
We can help you get started dropshipping on Amazon. Talk to us today!


Also Popular on Sellbery