What is a Good Profit Margin for Dropshipping & How to Get It?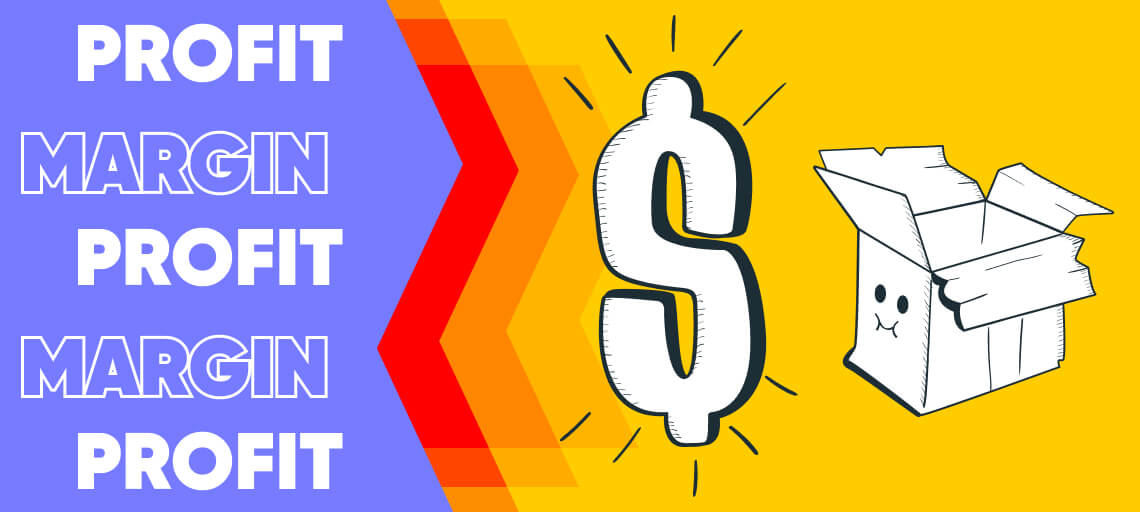 Find out what the average dropshipping profit margin is, how to calculate it, and ways to increase your profit margins.
Whether you're just starting your dropshipping business or are a professional, one of the most important formulas you have to pay attention to is the profit margin formula. To put it simply, the profit margin measures your profitability. Naturally, a low profit margin indicates low profitability. If you want to find out what the average dropshipping profit margin is, then keep on reading!
Pick any plan for free!

Go Selling Multi-Channel Now
All seller plans are FREE till October 1, 2021!
Start selling on more marketplaces like Amazon, eBay & Etsy without paying a penny!
Dropshipping has become a popular business venture in the last few years. Though this niche doesn't require you to participate in the designing and manufacturing process, you still have to handle accounting. Thus, your profit margin is a good indicator of how well your business is doing.
How is Profit Margin Calculated?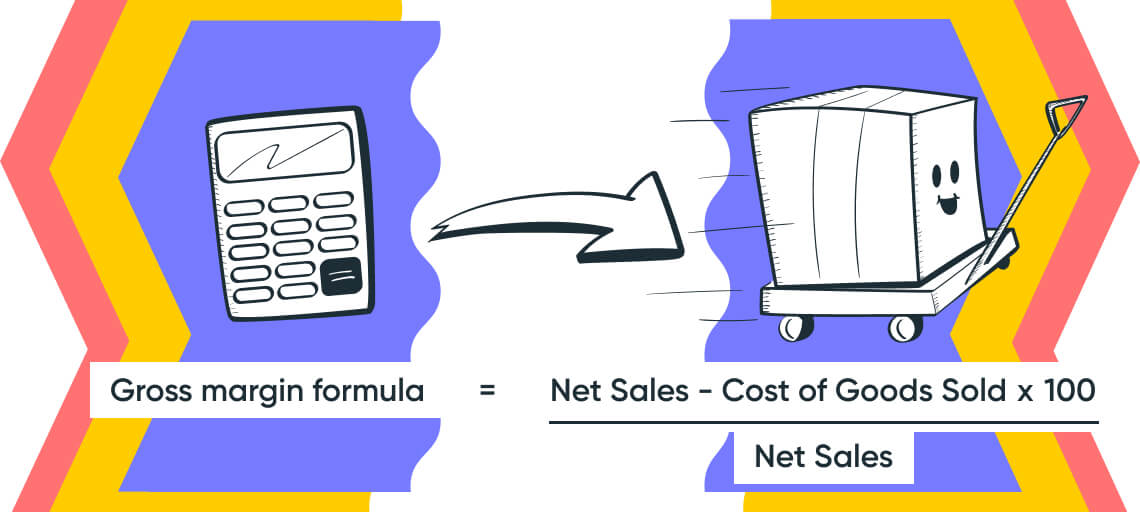 Your profit margin is actually relatively easy to calculate! You only really need two numbers – revenue and expenses. The profit margin formula is as follows:
Subtract expenses from revenue to determine net income,
Divide net income by revenue,
Multiply the resulting number by 100.
If you follow these steps, you will end up with your profit margin percentage. Use the profit margin formula to calculate the profit margin for each product you sell.
To calculate your expenses, you need to take into account any money you spent in the process of selling your product. That usually includes the cost of goods sold, operational expenses, one-time payments, marketing expenses, and even taxes and debt payments.
Before asking yourself, "How much do dropshippers make?", you need to think about how much they spend! Dropshipping fees are a big part of your expenses. Those include account setup fees and "per order" fees. The former are only charged once, while the latter are charged every time you make a sale. Thus, you share a percentage of the profit with your supplier. You should include these items in your profit margin calculation.
What is a Good Profit Margin for a Dropshipping Business?
Some of the most common questions are, "How much do dropshippers make?" and "What is the average dropshipping profit margin?" The average profit margin for any seller is 10%. If your profit margin is 10% or above, you're on the right track! The average profit margin for dropshipping businesses specifically is a little higher, between 15% and 20%. If you want to be a successful seller, aim for 20% and more. With dropshipping, there's always room for growth. Depending on the wholesale price of the products and the price you can sell them for, you can make as much as 100% profit margin.
In order to price your products effectively, there are some things you should know. For starters, calculating the profit margin per product is more accurate than doing one profit margin for all products. You may have cheaper products, like underwear and socks, that you can price a bit higher and earn a lot more from. You will also have more expensive products, like coats, that will have a lower profit margin. Because of that, you can't use the same pricing model for all products most of the time. Price your products individually to achieve the highest profit margin.
Make sure your prices are high enough to cover all the expenses and still make some profit, but don't price your products too high. It might be tempting to do that for a short time, but your customers will eventually realize that your products are simply not worth that much. You need to find the sweet middle ground.
Ways to Increase Your Profit Margins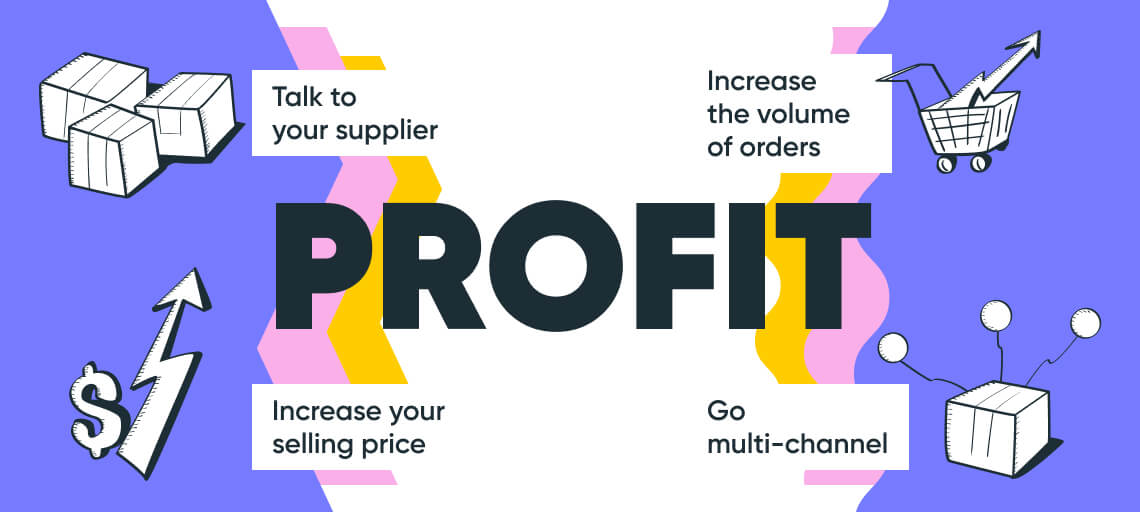 1. Talk to your supplier
As you continue to enjoy success as a dropshipper, you need to make sure your supplier can provide the support that you need. For instance, they should be able to offer you B2B prices. One way to increase your profit margins is renegotiating your terms with your supplier. If you feel as though you are a good client who provides a lot of business, don't be afraid to say it! If you really are as valuable as you think, the supplier should be able to drop their wholesale prices for you. Provided you bring in a large inflow of customers in return, of course.
Another thing to pay attention to is shipping. Can your supplier ship all products from one order in the same parcel? That can save you a lot of money on shipping fees.
2. Increase the volume of orders
Want to make more money? Just sell more stuff! Easier said than done, right? In order to increase the volume of orders you need to find new customers. That is usually done through promotion, which requires a large investment. Though marketing is an unavoidable expense, maybe it's one that you've been cutting. Unfortunately, you can't find new clients without putting yourself out there.
Invest in social media ads, partnerships, email marketing, SEO, and more. There are approximately a million and one ways of marketing your products; you just need to find the ones that work for you. Though marketing can be expensive, it will put your brand on the radar. Make sure to account for marketing costs when calculating your profit margin.
In advertisement, one of the most important things is targeting the right customer. You need to approach the customer who is actually willing and able to purchase your product.
3. Increase your selling price
The goal here is to charge exactly as much as your customers are willing to pay. You don't want to undercharge, as that would result in a loss for your business. You don't want to overcharge either, as you'd risk losing your customer base. If you think your prices could be higher, increase them!
If you're not sure what you're doing, follow the market trends. What is the standard market price for a product like yours? What's the standard for other dropshipping products? Setting your prices to match the market price may improve your brand image and make your products seem more valuable to the consumer.
4. Go multi-channel
Multi-channel retailing refers to selling your products on more than one channel. That could mean not only your website, but also social media, comparison websites, and marketplaces including Amazon, eBay, Etsy, and more. Customers rarely practice channel loyalty anymore. The survey of American shoppers shows that 74% of people shop at large retailers, 54% shop at ecommerce stores, and 44% shop at web stores.
In other words, you might find your customers anywhere! With multi-channel retailing, you can approach your customers at different stages of their journey. A potential buyer might see your product on Instagram when they have no intention to buy. They can then come across your product again through your blog or affiliate marketing. Finally, when they're ready to buy, they will seek out a marketplace, such as your ecommerce store or a comparison website.
Many sellers abstain from going multi-channel because it seems overwhelming and they simply don't know how.
The question stands:
How do you manage all of your selling channels at once?

How do you make sure you don't oversell your products?

With Sellbery's help, you can upload all of your products to your marketplaces and grow your business through employing new channels.
Extra TIP! How to Find Profitable Products to Dropship
Finding the right product to dropship comes down to simple trend analysis. In short, you have to figure out what people want to buy. There are several things you can do on your quest to find profitable products to dropship.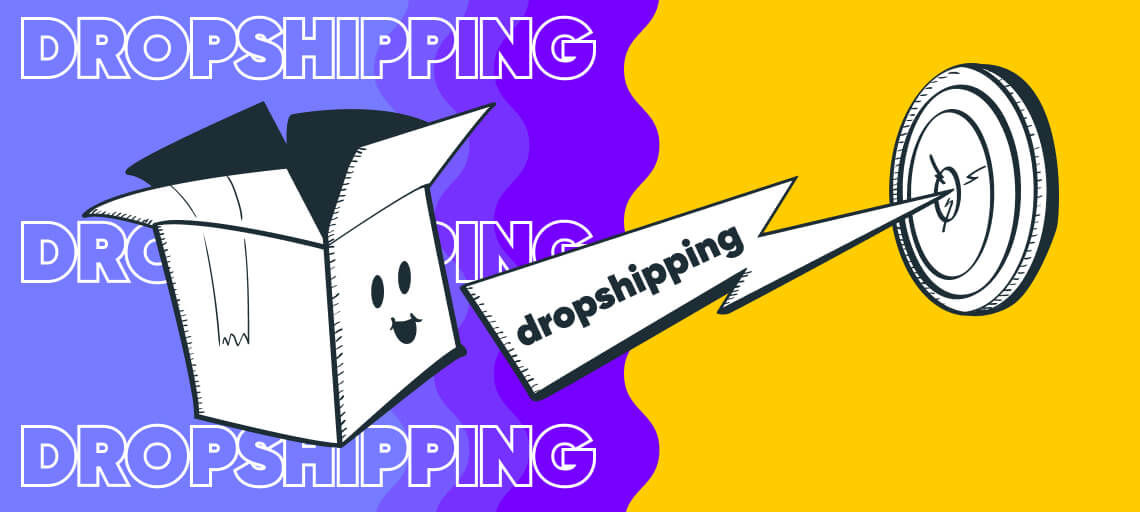 See what your competitors are selling. Are they successful? If so, perhaps you can find a similar product at a lower price or target a different niche with the same product. Your pricing strategy is important here. If you cannot find a vendor to sell you the same or similar product at B2B prices, find something else. Can you predict what your competitors will do next?
See what's trending right now. Use social media tools or Google Trends to see what consumers care about. When dealing with trends, speed is often more important than accuracy. Can you source this product or something similar fast?
Find your niche. Targeting a niche market means having a smaller audience, but it also means less competition. If you can do it better than your competitors, you are almost guaranteed to generate revenue.
Summary
A good dropshipping profit margin might not be as hard to achieve as you think. All you need to do is keep your costs low and your prices high (but not too high). Easy, right? Use the tips above to connect with your customers and offer them desirable products at friendly prices. If you need some extra help, visit our website and see what we can do for you!


Also Popular on Sellbery