A Guide to Shopify Exchange: Buy and Sell a Store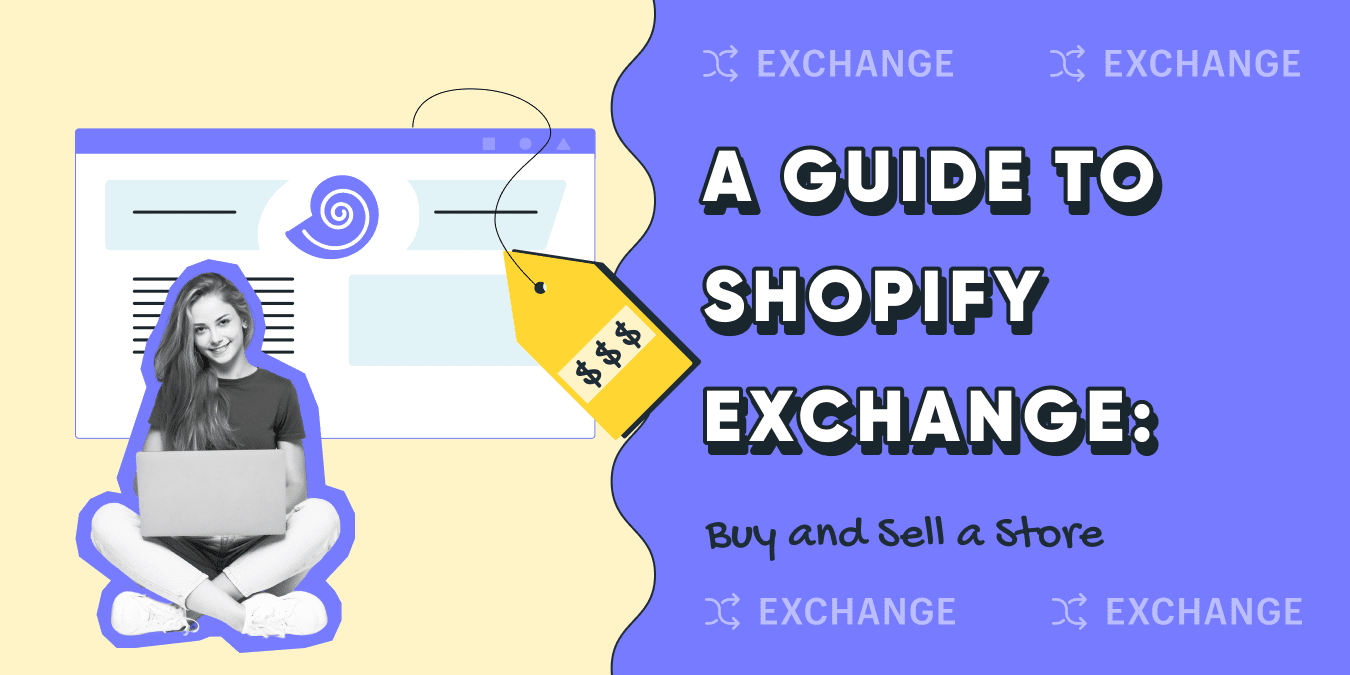 Find out how to purchase a business on Shopify Exchange, what to pay attention to before buying, and how to avoid getting scammed.
Everybody knows Shopify as one of the largest e-commerce platforms. Businesses and sellers use Shopify to sell clothing, accessories, electronics, and other consumer products and services. There is really no easier way to build an online store than through the platform. But, did you know that you could also buy an already existing e-commerce store through the Shopify storefront exchange?
That's right, you can buy yourself an online store! The platform by the name of Shopify Exchange is a part of Shopify and it facilitates the buying and selling of e-commerce businesses. Of course, the store you're buying or selling has to have been built on the Shopify platform.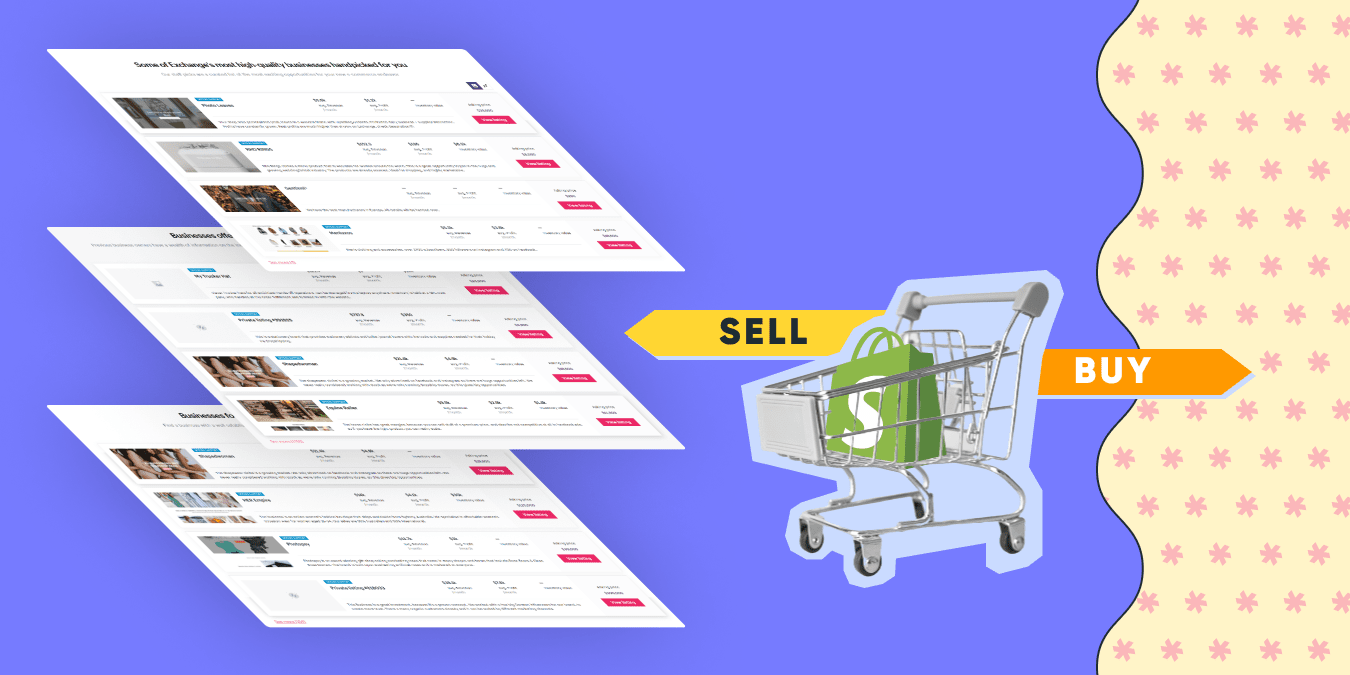 The marketplace provides reliable information about each store that is for sale, such as how much traffic the store gets and how much money it has made. Store owners cannot edit the information provided by the marketplace, so you can be sure that the statistics you're reading are real. There is a wide variety of stores to choose from, from hugely successful e-commerce giants to beginner start-ups. Naturally, the prices range from very low to very high.
If you'd like to join the exchange market Shopify has created to buy or sell an e-commerce business, then keep on reading. In this Shopify Exchange review, we will discuss how to do an exchange on Shopify, what to look out for, and some reasons to use the Shopify Exchange marketplace.
Reasons to Buy an Online Store
If you're new to the e-commerce space, you might be wondering why someone would want to buy an existing store rather than creating their own, or sell the store that they worked hard to build. To paint a clear picture for you, here are some reasons why buying a store on Shopify Exchange may be a good idea:
Save time on building a store
When you're ready to take your business online, the first step is always creating a website. It is also a step that many people dread and put off till the last moment. Buying a ready made store gives you no space to procrastinate. While many people love to plan, most get cold feet when it comes to actually executing their plans. With an existing store, you don't really need to plan anything. Simply input your product selection in the website, edit the text, and you're good to go! No need to take days, weeks, or months to finally sit down and start building the website when it has already been built for you. Plus, when you invest some money into it from the get-go, there is a higher chance you will take your business seriously.
Start selling right away
Building a website may take months. If you want it to look very professional, it may take a long time to tweak it to perfection. That's all fine and great, but you're losing precious time. Imagine how many products you could have sold in the time it would take you to build the perfect online store! When you buy a store you already like, you can get to selling right away. You can upload your whole selection to the website using a multichannel selling tool like Sellbery in a matter of hours. Why waste time when you can start earning money with your Shopify listing right away?
Enjoy professional design
Though Shopify is very user-friendly, building a professional website is no easy task. The more demands you have, the more expensive or time-consuming the process will be. You can save some money and build your store yourself. In that case, it will probably take you a while to learn all the ins and outs of Shopify as a website builder. If you choose to hire someone to make your website fast, you will have to spend some money on the service. Whichever way you spin it, buying a ready online store can save you some time.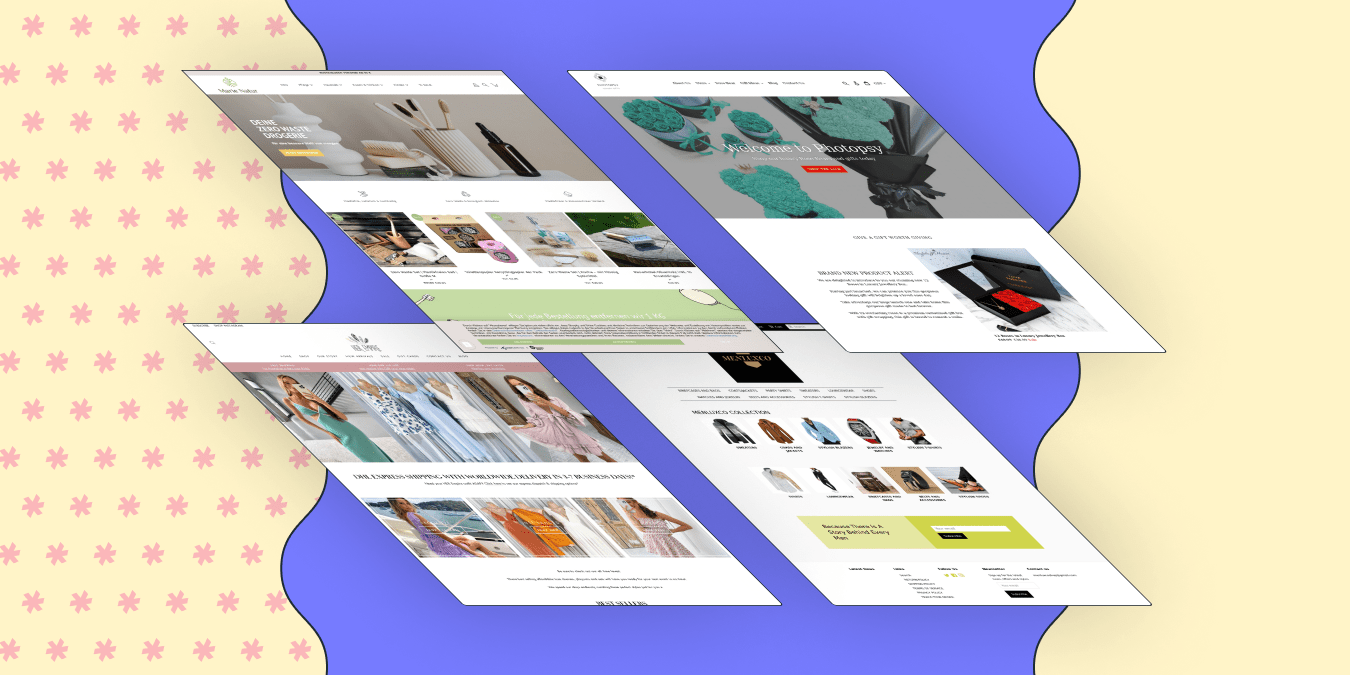 Things to Consider Before Buying a Store
When you go to the store to buy a pair of shoes, a planner, or a set of crayons, you don't just buy the first thing you see. The bigger the purchase, the more time you will spend going through your options, comparing them, and picking out the right one. The same goes for buying an online store. Your store will set the tone for your sales. So, before you make your final decision, here are some things to consider:
Your requirements
Start by outlining what you're looking for. If you don't know what you want, it will be very hard to find a store that fits your needs. Plus, Shopify marketplace Exchange has very many stores to choose from. You can easily get overwhelmed if you don't know exactly what you're looking for. If you don't know where to start, start by outlining your budget. How much money are you willing to spend on jumpstarting your online store? That will be a great anchor for your search. Consider what you want to be included in the store, how much traffic you're expecting, and how much more work you're willing to put in.
Your reasons
It's not enough to know what you're looking for. You also need to consider why you've found yourself on Shopify Exchange in the first place. Do you want to start a dropshipping business? Do you want to sell jewelry that you make? Even if you know what you want to do with the store, ask yourself why you decided to buy an existing store rather than creating your own from scratch. The answer will help you find the right store for you!
Why is the store for sale
Knowing the reasons why the owner of the store has put it up on Shopify Exchange can tell you a lot about the store. Perhaps the owner has grown tired of running an online business, or maybe their niche is no longer in demand. Though you can't always communicate with the seller directly, they often share the reason for selling their store on the Shopify marketplace Exchange. Knowing that reason can help you make the right decision for your business.
What's included
If you think you're just buying the online store, you might be right. However, that's not always the case. Some merchants use Shopify Exchange to sell their domain, website content, leads, and even inventory. Most of the time, you will try to find a website that suits your business model. In that case, all these extras in the form of social media accounts and mailing lists might actually help you out. Either way, it's good to know what you're paying for before you actually make the purchase. If the only thing that's included is the e-commerce website, there is nothing wrong with that! Besides, you'll probably have everything else ready before buying the store.
The statistics
Exchange by Shopify has an awesome feature that allows buyers to have a look at the stats of each online store they're interested in. These statistics are not influenced by the seller, so you can rest assured that you're getting a look at the real numbers. Some statistics on the Shopify store exchange can show you how much traffic each store gets, how much revenue the owner has seen in the past year, and more. You might not get everything you're looking for in the description of the website that's for sale, so don't hesitate to ask the seller. Inquire about their sources of traffic, the reason for the sale, and what they're willing to add to the deal. You may even ask for a discount! They might not give it to you, but it doesn't hurt to ask.
How to Find the Right Business for You
The Shopify Exchange marketplace has a number of businesses for sale to choose from. Trust that you will find the right one for you! It might take a little bit more time than you think, as the amount of choices is overwhelming. It's important to remember that not every great store with an attractive design and good statistics will be suitable for you. Similarly, you can find a store that's a bit of a fixer-upper, but it'll pay off in the long-run. Here are some tips for finding the right business for you on Shopify Exchange:
Specify your requirements
I cannot stress this enough; you need to know what you're looking for! That's where it all begins. This step is necessary for everything from creating a logo to generating a Shopify API key. If you don't have clear requirements, you will end up browsing through hundreds of stores. With clear requirements, you can start to cross stores off your list rather quickly and narrow down your search. Even if you're not sure about every single aspect of your business, write down the aspects you are sure about and go from there.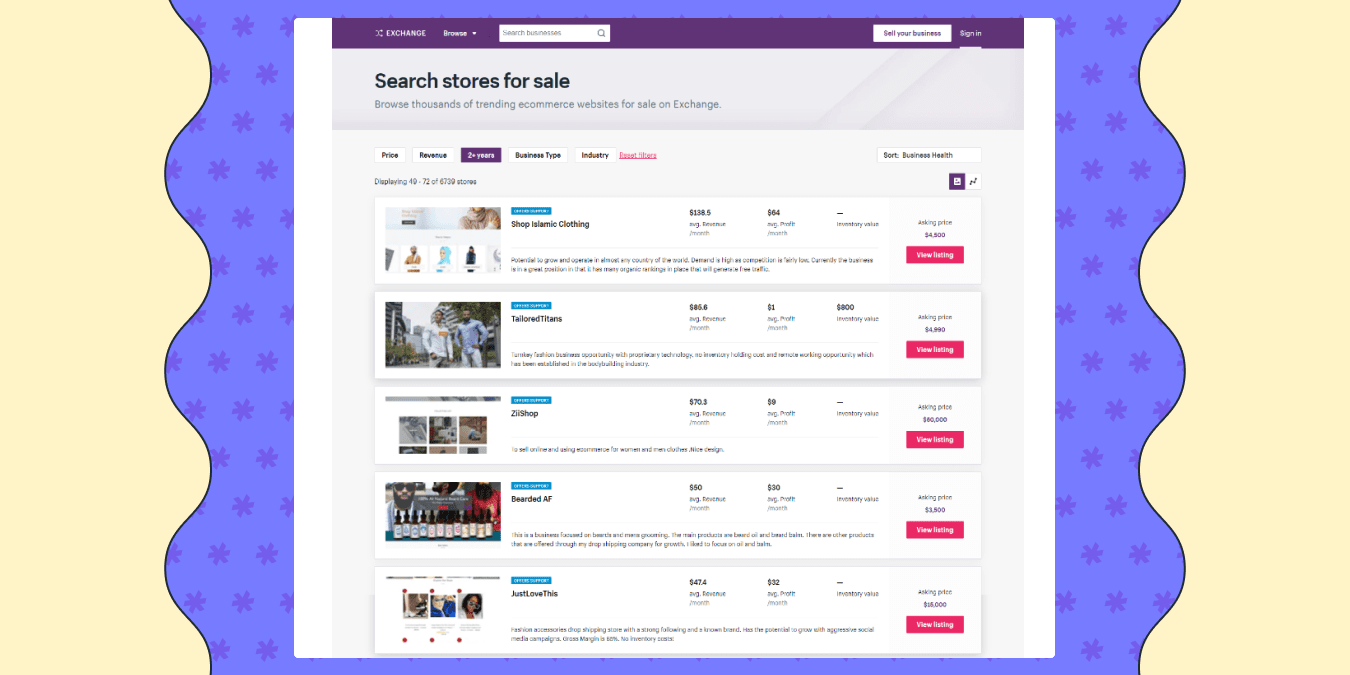 Specify your budget
This will help to narrow down your search a ton. You might find a store that you'll be willing to spend a bit more money on, but you should at least set a ceiling that you cannot pass under any circumstances. You will probably have an ideal budget and an amount that you're willing to add on top of that for a store you'll really love.
Look through the categories
Remember that point about specifying your requirements? That'll come in handy right about now! Go to the Categories tab on the Shopify Exchange website and look through them. You will probably find the right category for your business with relative ease. If, for example, you want to start a dropshipping business, you should look at the dropshipping e-commerce websites for sale. You will find categories like Fashion and apparel, Sports and recreation, Toys and games, Pets and animals, and more! You can also search by industry type, business type, location, and other attributes.
Use search filters
The easiest way to look for a store is by using the search feature on the Shopify store exchange website. Start by typing in a relevant keyword and enabling the search feature. The simpler your keyword – the better. You will get a wide variety of search results and you can go from there. Play with the filters to narrow down your search results. Choose the business type, industry, age of the website, its revenue, and the price.
How to Do an Exchange on Shopify
Doing a Shopify storefront exchange is relatively easy and straightforward. The Shopify store exchange platform facilitates that transaction and enables quick communication between the parties. Essentially, the whole transaction consists of three simple steps:
Find the store you want to buy
Use the tips mentioned above to find the store you want to buy. Once you think you've found the one, don't hesitate to reach out to the seller through Shopify Exchange and ask as many questions as you like. If it's related to the store, then nothing is too personal or inappropriate. In the worst-case scenario, the seller will refuse to answer some of your questions. In the best-case scenario, you will find out everything you need to know about the store before you buy it. If you were buying a property or a business in real life, you would do your due diligence and dig up as much information as you could before making the purchase. Treat this purchase with the same care.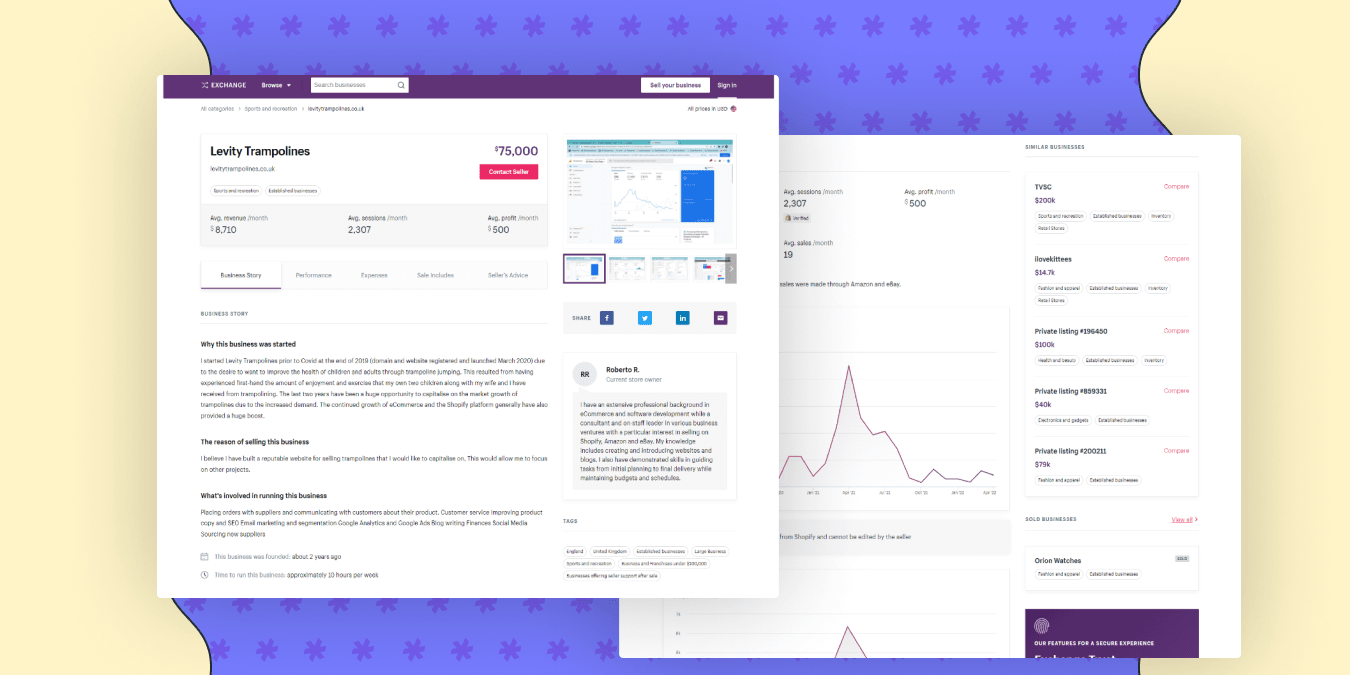 Make an offer
Once you've found a suitable store that's within your budget and checks all of your boxes, you can make an offer. You can ask the seller to lower the price for you or throw in some extras. Ultimately, once your offer has been accepted, you can wire the money. To initiate the transaction, the seller needs to present their terms and conditions, as well as the final price of the website. The buyer can then put the money in escrow. The money will stay in escrow until both parties are 100% satisfied with the terms of the sale. That ensures that neither party ends up in an uncomfortable situation and loses anything on the sale.
Take over the store
Now is your time to take over the store and make it your own. It will take a couple of days to transfer the ownership of every single entity related to the store from the seller to you. They should provide access to all social media account, transfer the domain, share supplier information, and anything else that was agreed upon. All of that is done during the escrow period, so if anything is not up to par, you can back out of the transaction. Once you've taken over the store completely, the escrow will be released and the seller will receive the money from Shopify Exchange. With your online store ready to go, you can turn to Sellbery to set up your multichannel selling system and reach a wider audience.
Tips for Buying a Business on Shopify Exchange
Master the search bar
The key to finding the right business for you is mastering the search process. There is a lot to choose from, so you're going to have to narrow it down quite a bit. Use keywords to start your search. Then, narrow down the results with the help of filters. Browse through the categories and find the business that fits your business model, industry, and budget.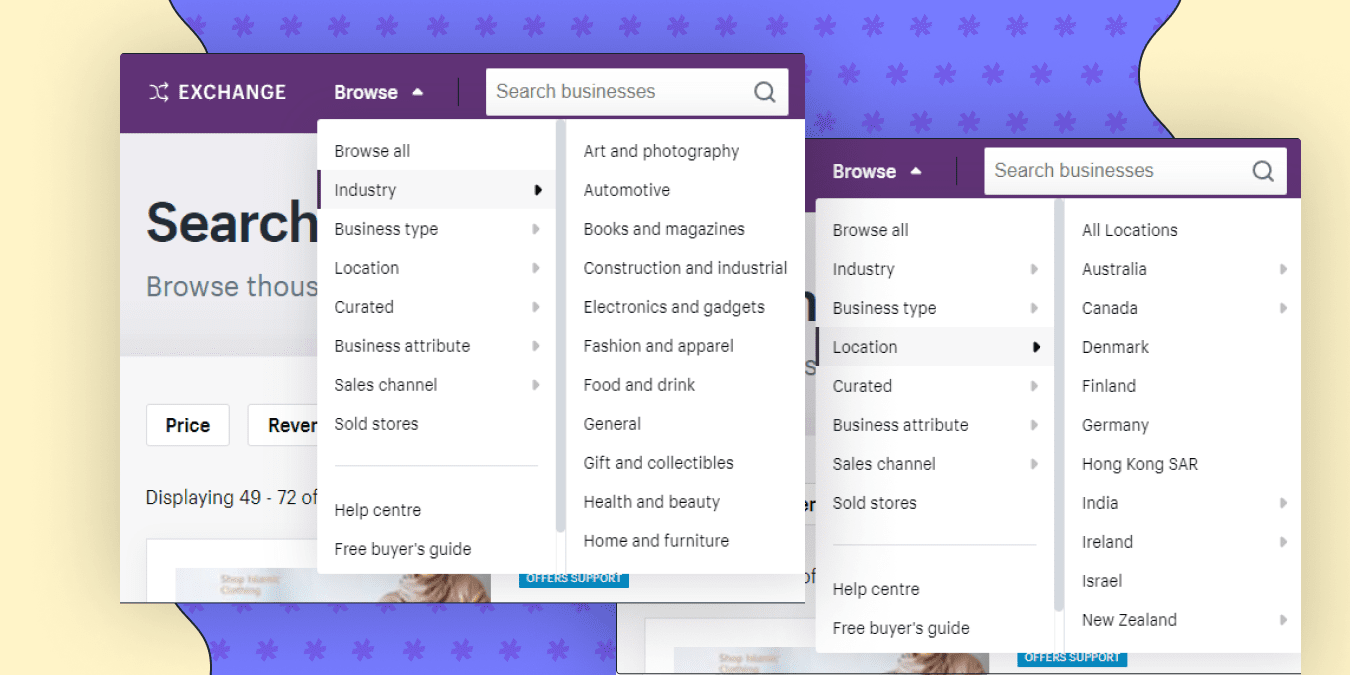 Check traffic and performance
The seller will have an opportunity to present their case and talk about their business. But, before you get to that, you should check all the key performance indicators and metrics. Some of them are verified by Shopify, which means you can trust that these numbers are 100% accurate. They will help you understand how well the store is doing and what you're really buying into.
Negotiate
Once you have all the knowledge, you can compare the store to other similar stores on Shopify Exchange. That will help you decide whether or not the price the seller has set is adequate. Use your research to negotiate with the seller and ask for a lower price. It might not work, but it's worth a try.
Make a checklist
The best tip you can get is – stay organized. Making checklists every step of the way will help you make sure you're not getting ripped off. Before you're ready to sign off on the purchase and transfer the money to the seller, make a checklist of everything they need to provide. That may include access to their social media accounts, supplier contacts, and more. Take the organization into your own hands.
Conclusion
Now, you should have a better idea of how to buy or sell Shopify store on Exchange by Shopify. If you don't have one already, buying an e-commerce store can help you take your sales to the next level. Add a Shopify store to your multichannel selling plan to drive traffic and increase profits. You can get a little help with multichannel selling by signing up for a free trial with Sellbery.


Also Popular on Sellbery
How to Generate API Key for Your Shopify Store: Step-by-Step Guide
If you have been working with Shopify for a long time, you should know a term such as an application programming interface. In short API. It allows developers to integrate with the platform in several ways. The process of generating it depends on the purpose of your application. You can create a personal or public application for your Shopify online store.