Best Black Friday and Christmas Deals for Your Business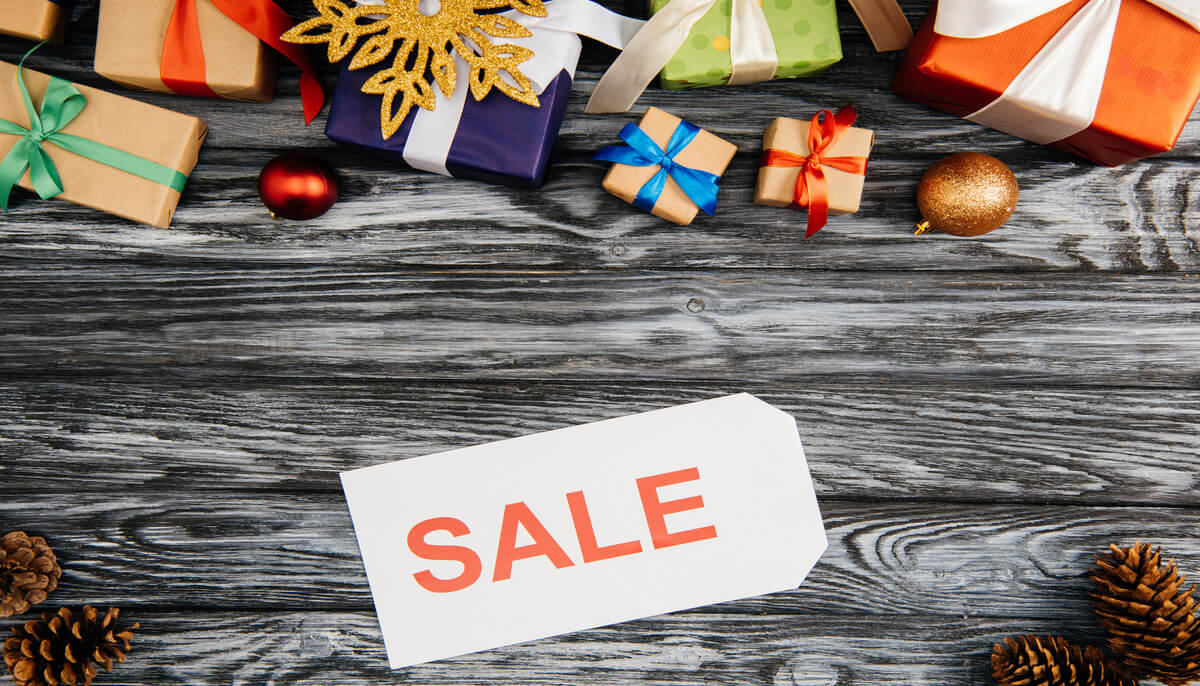 Insane Black Friday Sale is in full swing already. It means that all the eCom people have to pick something incredibly useful and profitable for their business. We collected the best and hottest deals from our trusted partners. So talk less and drive more.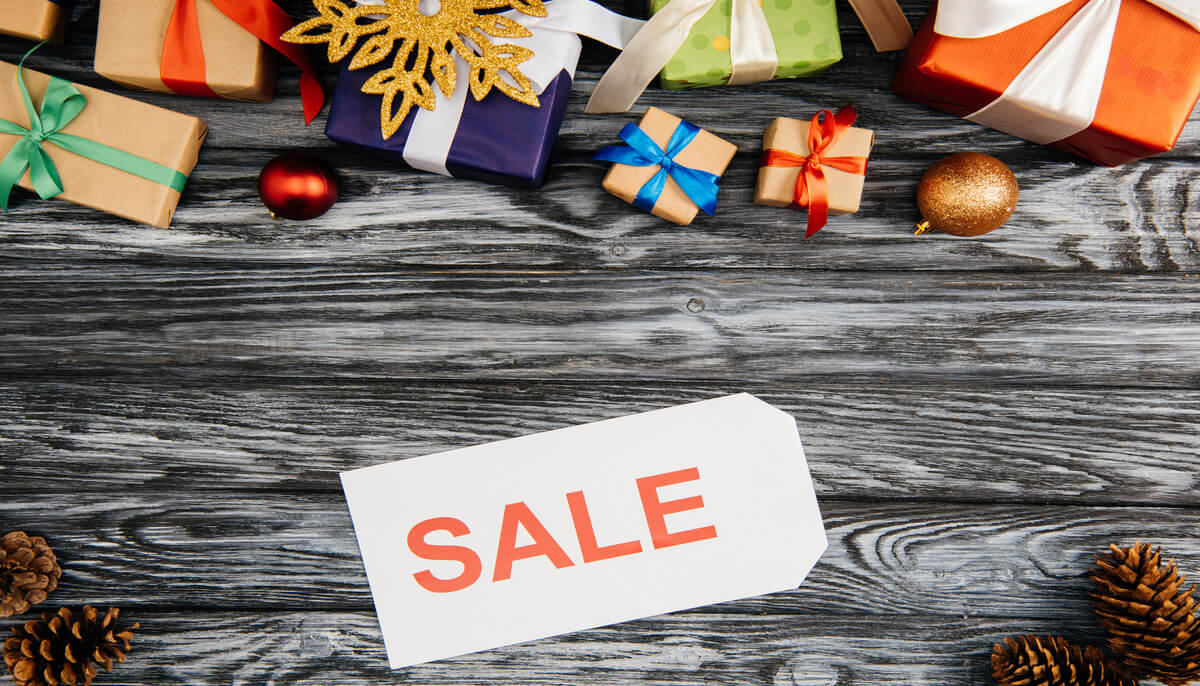 Insane Black Friday and Christmas Sales are in full swing. It means that all the eCom people have to pick something incredibly useful and profitable for their business. We collected the best and hottest deals from our trusted partners. So talk less and drive more. 
Start off with Our Christmas Offer!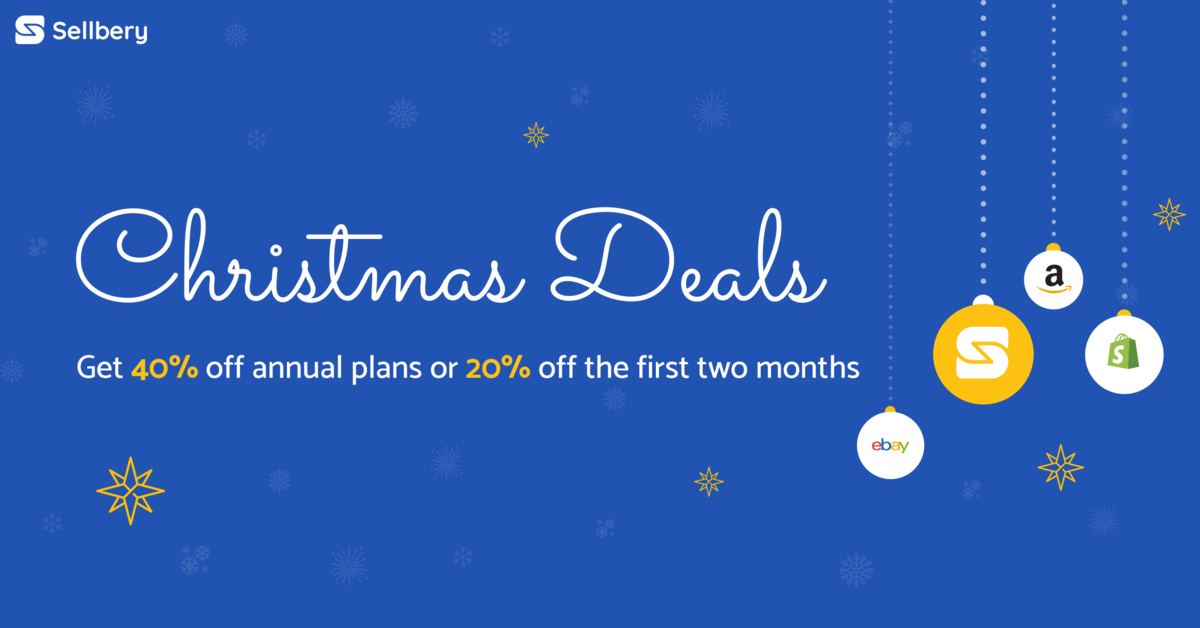 Sellbery is the right choice for those who are going to new sales channels and need to sync listings and orders fast. It has integrations with top eCommerce platforms and marketplaces like Amazon, Shopify, eBay, Walmart, Lazada, and many more. Two of the best parts of it are syncing all the data changes and orders within 15 minutes and attractive prices. We made the latter even lower for this Christmas Sale! Choose one of the discounts that fit your business the most:
40% off annual plans with "happyholidays" 
or 20% off the first 2 months with "20and20"
The deals are valid from December 23 until January 14, 2020. 
Seller Metrix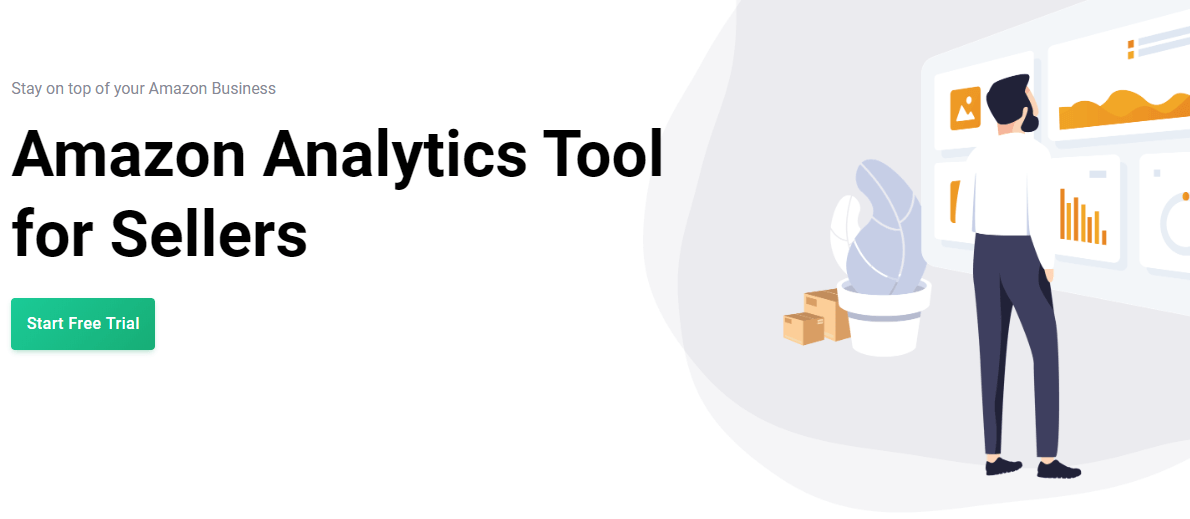 Seller Metrix is the analytical software for Amazon Sellers. Find your worldwide Amazon Sales & Profit in 1 unified dashboard, and get key insights not available anywhere else. Seller Metrix will help you stay on top of your Amazon business and make better business decisions. 
Sign up following this limited-time Black Friday link and get an extended 60-day free trial. The deal will last until December 23. 
GoMage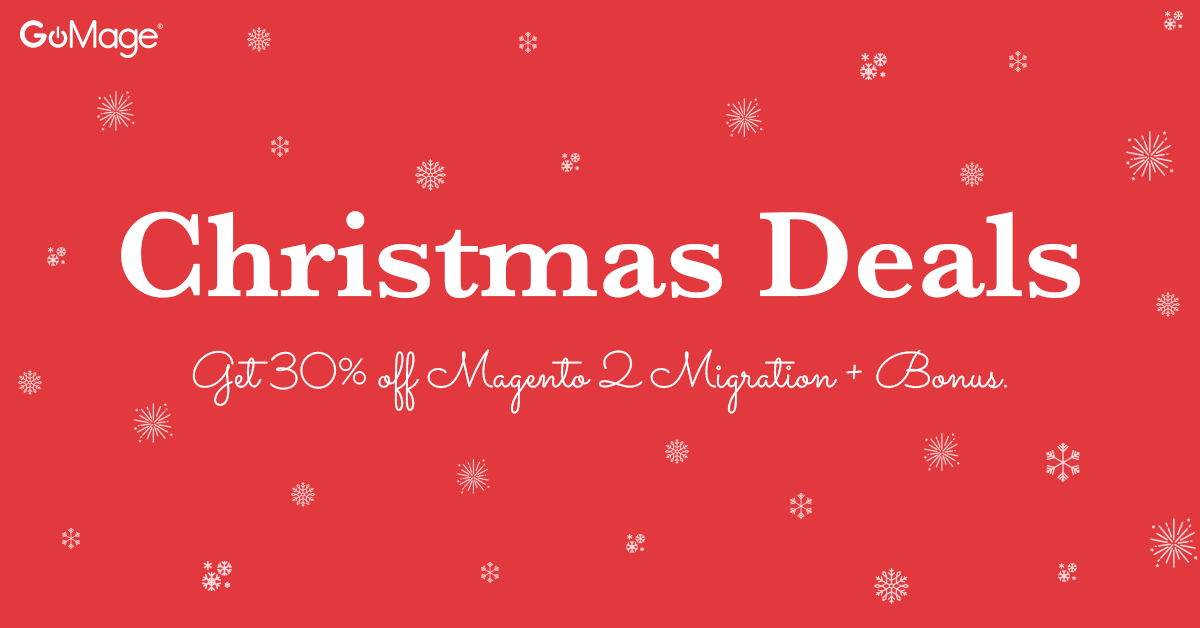 GoMage is a Magento 2 Development Company that has been successfully creating and supporting Magento online stores since 2010. They have completed 900+ projects with the implementation of modern technologies and approaches. GoMage specialists deliver high-performance online shops and modules with exceptional quality. What do they offer?
30% off Magento 2 Migration + 50% off all Magento modules
The special offers are valid from December 23 until January 14, 2020. Bring unique functionality to your store and prepare for Magento 1 end of life in summer 2020.
X-Cart

X-Cart is an all-in-one eCommerce solution strong enough to handle 1M+ SKUs while still keeping your store speedy. This 100% open-source software is loaded with every feature one might need and allows for unlimited customizations. And if you need any help, the experienced developers can fix it in no time and make sure your store is up and selling 24/7.
X-Cart is offering 40% for licenses, up to 50% for services, 25% for addons and templates. Their Christmas Sale starts on December 16 and will end up on December 30. 
ReferralCandy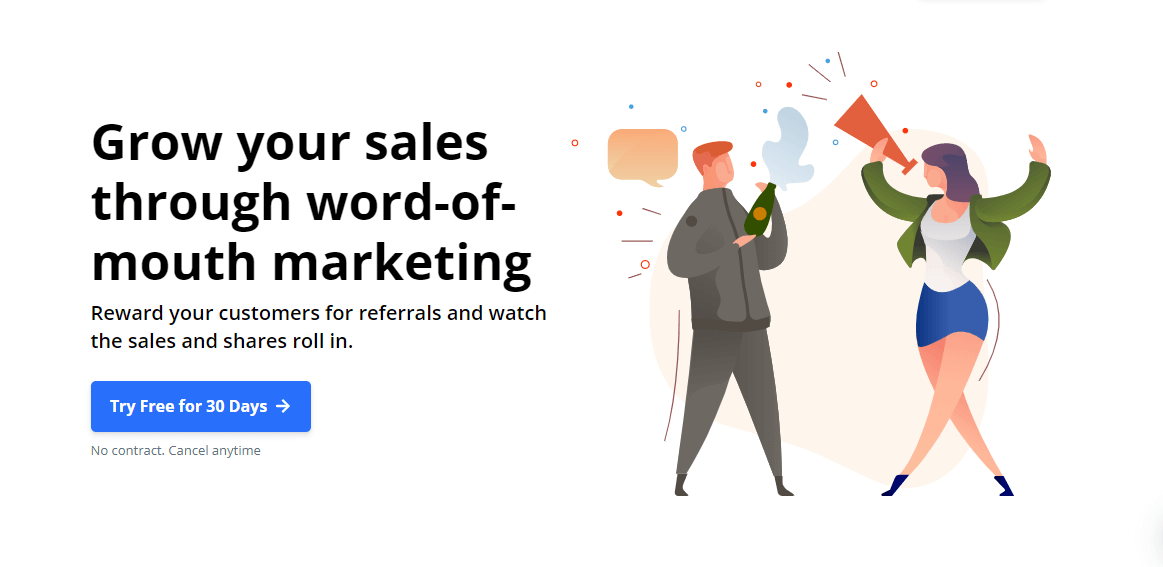 ReferralCandy has been running referral programs every day since they started in 2009. The platform is specially designed for the eCommerce industry and already 30,000 stores successfully use the tool. Some important things that you have to know about ReferralCandy: it automatically pays out the rewards and sends emails, and has actionable analytics that helps make data-driven decisions. 
Start growing your sales through word-of-mouth marketing. Reward your customers for referrals and watch the sales and shares roll in. Get $50 off ReferralCandy after your 30-day free trial! The deal lasts 3 months but it's so worthy to start off right now. 
Jungle Scout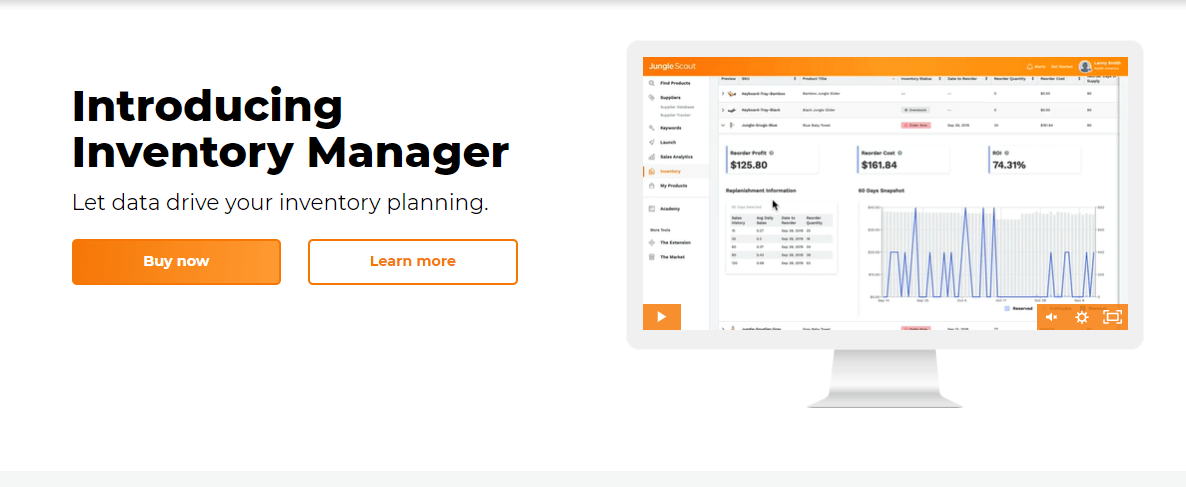 Jungle Scout is the leading software suite for Amazon sellers. Through education, community, and innovation, Jungle Scout gives entrepreneurs the tools and resources they need to launch and grow their Amazon businesses. The company is headquartered in Austin, Texas and supports nine global Amazon marketplaces. 
They are offering up to 85% off on Master bundle and up to 50% off differing Jungle Scout plans. Jungle Scout's offer will run through December 10. 
Cloudways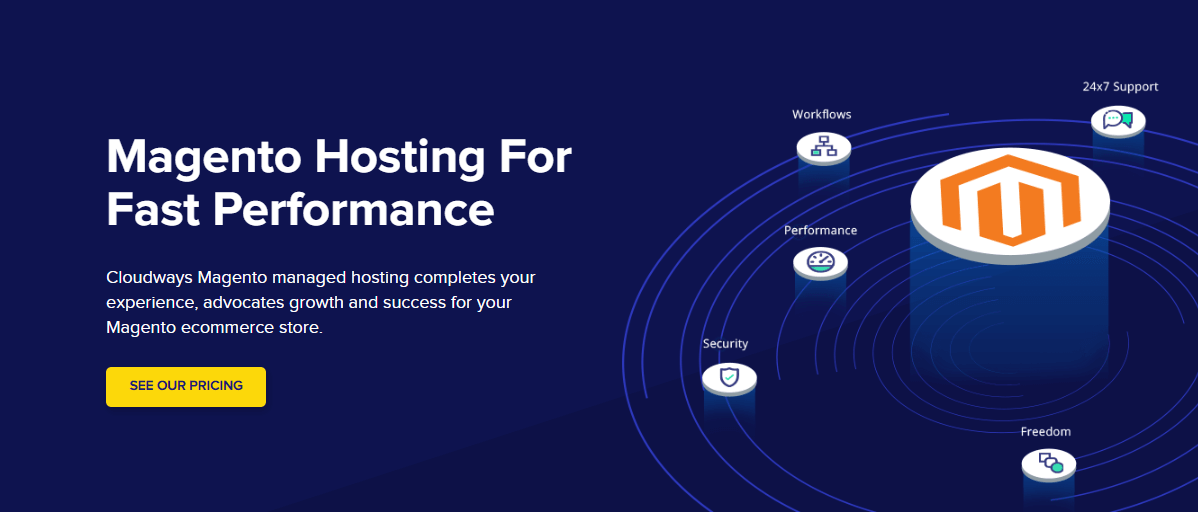 Cloudways has become one of the finest managed cloud hosting providers that is delighting thousands of digital agencies, developers and store owners across the globe. Users can deploy their websites on world-class cloud infrastructure including DigitalOcean, Vultr, Linode, Amazon Web Service, and Google Cloud Platform. 
With Cloudways you don't have to be tech-savvy neither it requires a team to configure and manage the server operations. You can launch your server within few clicks and don't require much time. 
Cloudways is offering its own technology stack that comprises of latest web tools such as Nginx, PHP-FPM, MariaDB, Varnish and much more. On top of that, you are free to scale your server at any time. 
Cloudways is offering 40% OFF for 3 Months on All Plans. Just use the special Promo Code: BFCM40. Do not lose your chance to take part in this sale in the period from November 14 until December 4, 2019.
PPC Ninja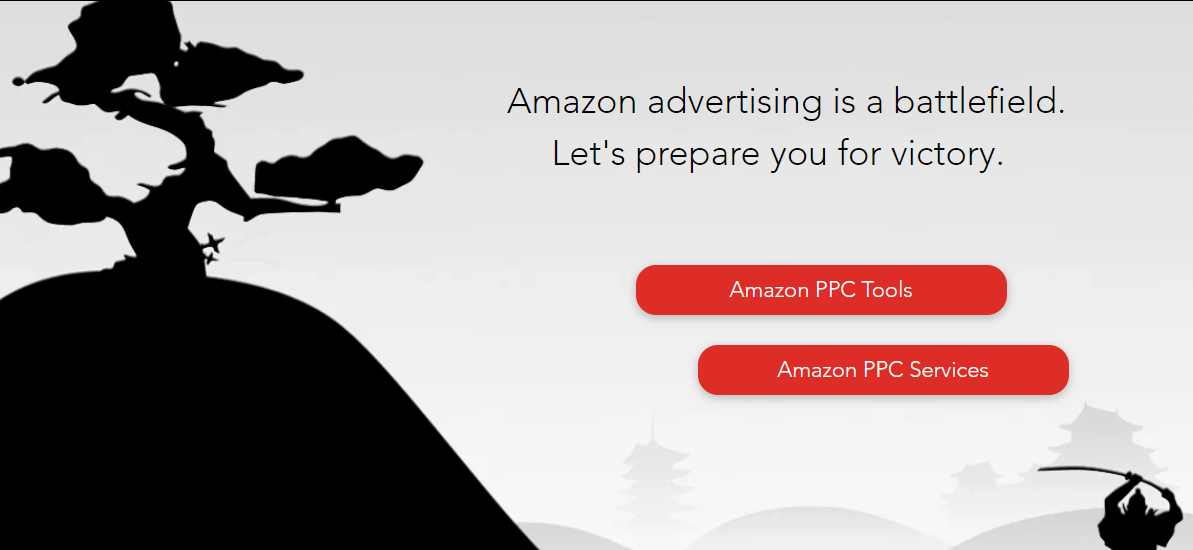 PPC Ninja provides Amazon PPC Management Software and Services for Sellers and Agencies. The software provides advanced reporting and automation tools to help maximize ad generated sales, reduce advertising costs and discover opportunities. This tool is great for someone who is hands-on with their data and likes to slice and dice it for analysis and optimization. It is an interactive database with weekly bid adjustment recommendations. 
PPC Ninja's consulting services include strategy sessions, PPC account audit, campaign optimization, and listing optimization. Customized services are also available.
For a limited time, they are offering a FREE Excel-based PPC self-audit tool. Fill out the form to download it. They are also offering a 14-Day free trial for the tools. The deal is up for at least a month, till the end of December.
Patagona 

Since 2013 Patagona has been developing software-based eСommerce solutions. With its main product, Pricemonitor, Patagona enables online retailers to optimize their sales prices automatically. The company is located in Germany and the Patagona team currently consists of 28 employees, all dedicated to improving the offered software and supporting customers in the best way possible. Their solution is a great fit for each store: from small online shops to big international retail chains. 
Patagona is offering a special deal for all Sellbery customers — the first month of using their Pricemonitor software for free. Sellbery and Pricemonitoe services work great in the combination as Sellbery makes sure your products are listed on all the different channels and Patagona optimizes the prices of all products on these channels. Worth trying!
Jilt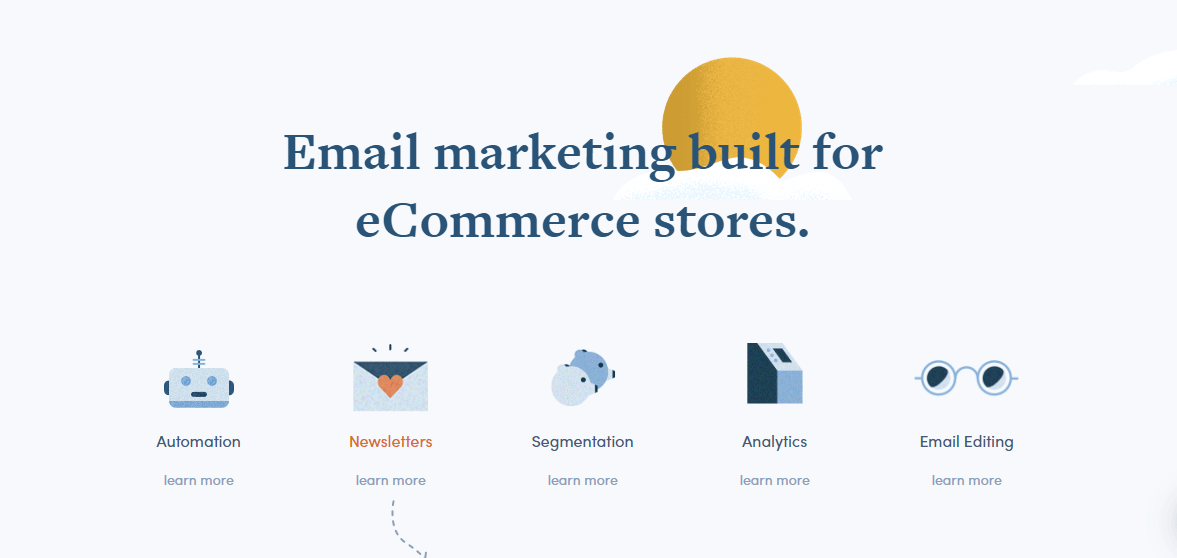 Jilt is an all-in-one email marketing platform built for the unique needs of Shopify and WooCommerce stores. Send newsletters, announcements, automated emails like abandoned cart recovery and welcome, and transactional emails like receipts. Every email can be segmented and personalized using Jilt's powerful segmentation engine and visual email editor.
The platform is offering a $30 account credit when you sign up for a paid plan. The deal is valid until December 31. 
Noviland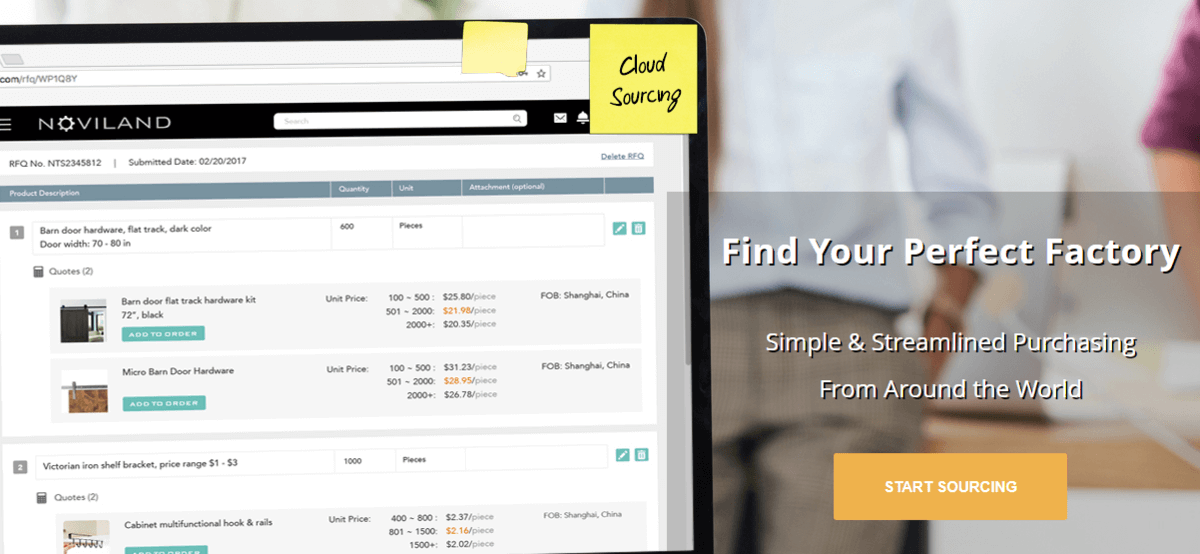 Noviland works with Amazon Sellers and other small-to-medium-sized businesses to help them source and purchase from a network of over 3,200 trusted factories in Asia. Noviland handles the entire sourcing, purchasing, and shipping process for these businesses – acting as an extension to their purchasing capabilities & their boots on the ground.
Noviland is offering a $20 credit through December 31 that can be applied towards your sample order by using the code NOVITOP30 when signing up. 
Metrilo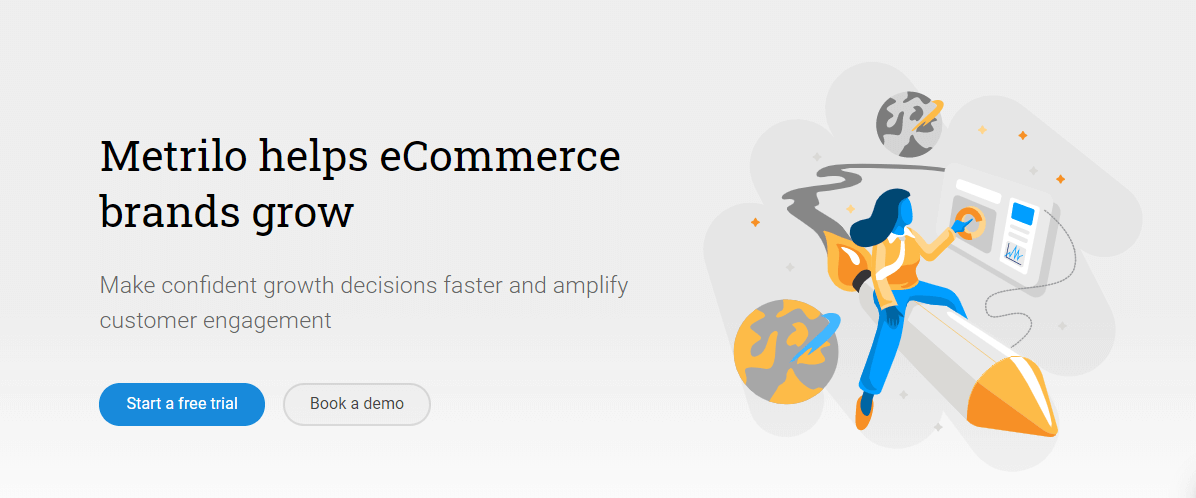 Metrilo gives exciting product brands the tools to grow and claim territory from the incumbents in their niches. Their software facilities the profitable growth of digitally native brands and their expertise comes from daily work with successful innovators and founders.
On Black Friday period Metrilo is offering 30% off annual subscriptions and 20% off monthly plans. It is valid until December 25. Claim contact sales or use code BFCM19. 
Flycart

Flycart has created a number of popular, powerful and conversion-focused WordPress plugins that help sell more and grow your WooCommerce store. Among the plugins are Discount Rules and Dynamic Pricing, Email Customizer with drag and drop email editor, Sales Countdown Timer and Urgency Marketing and Retainful – WooCommerce Cart Abandonment Recovery and Next Order Coupons.
Get all these premium plugins with 30% off this Black Friday Season and grow your WooCommerce store revenue. The deal will be active until December 4. 
StoreYa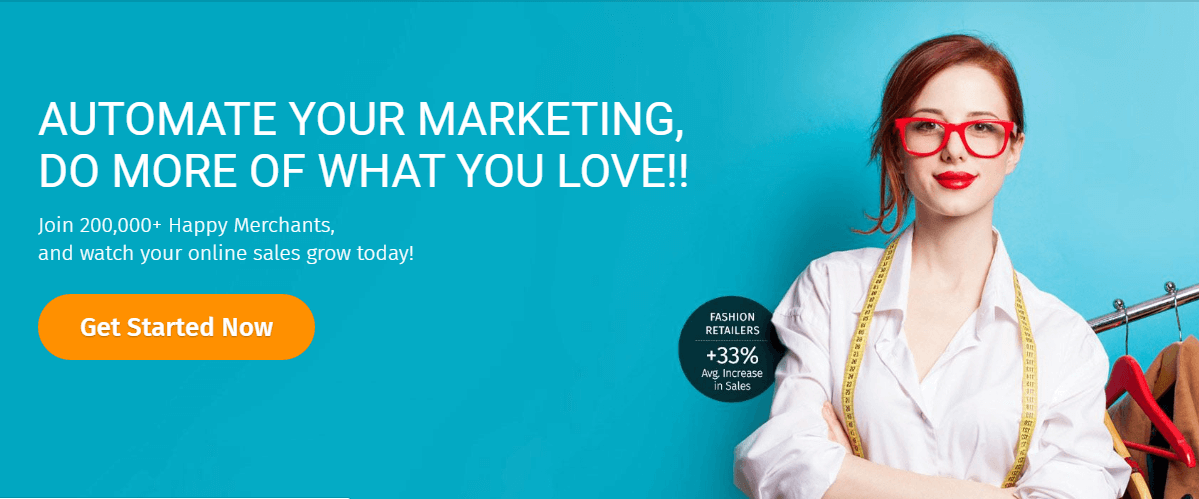 StoreYa will set up, manage and optimize your Google Ad campaigns on your behalf using their own unique AI technology. Among the features are automatic bid optimizer, special adjustments of the keywords and ads, machine learning, and more. All the plans are monthly and include the ads budget, with no extra fees. 
StoreYa is offering a 33% discount for the first month on all of their plans. This deal is valid during the whole Black Friday and Cyber Monday period.
Putler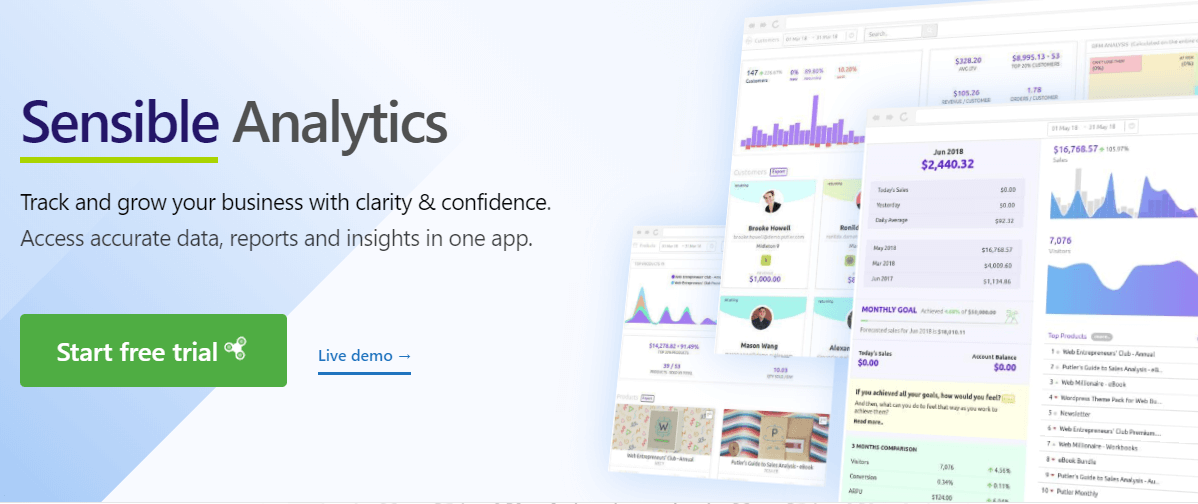 Putler is an analytical and reporting app for WooCommerce, Shopify, PayPal, Stripe and other top payment gateways and eCommerce platforms. The tool combines all the data about your orders, products and customers in one place so that you can analyze everything from a single dashboard. Find more than 150 metrics, recognize macro trends and micro details, and make data-driven decisions. 
Putler is offering 20% off on their monthly plans and 30% off on annual plans. The deals start off on November 22 and last till December 3. 
VYPER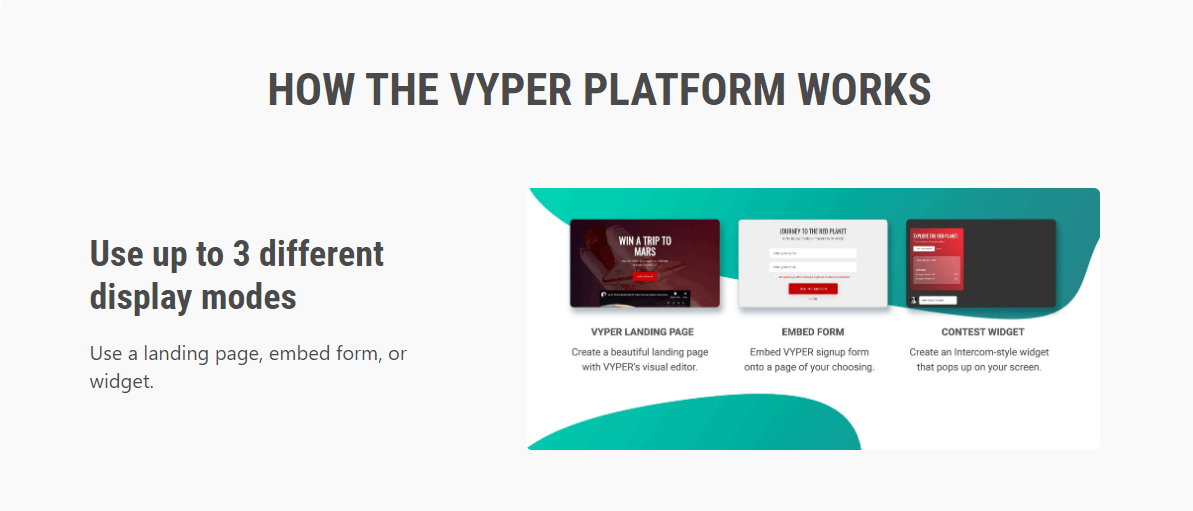 Growing a brand requires a lot of hard work and takes time. Plenty of time. You're constantly posting, liking, commenting, following until you reach a sizeable audience. But there's a smarter way to increase your sales and attract new customers — by word of mouth marketing. VYPER helps you do just that with incentivized bonus actions and gamified rewards. It allows brands to build and run giveaways, referrals, and reward campaigns. 
What do you get working with VYPER on Black Friday? Two offers at the same time: VYPER Lifetime Deal + Brand Building Course. Find all the details here. 
Icegram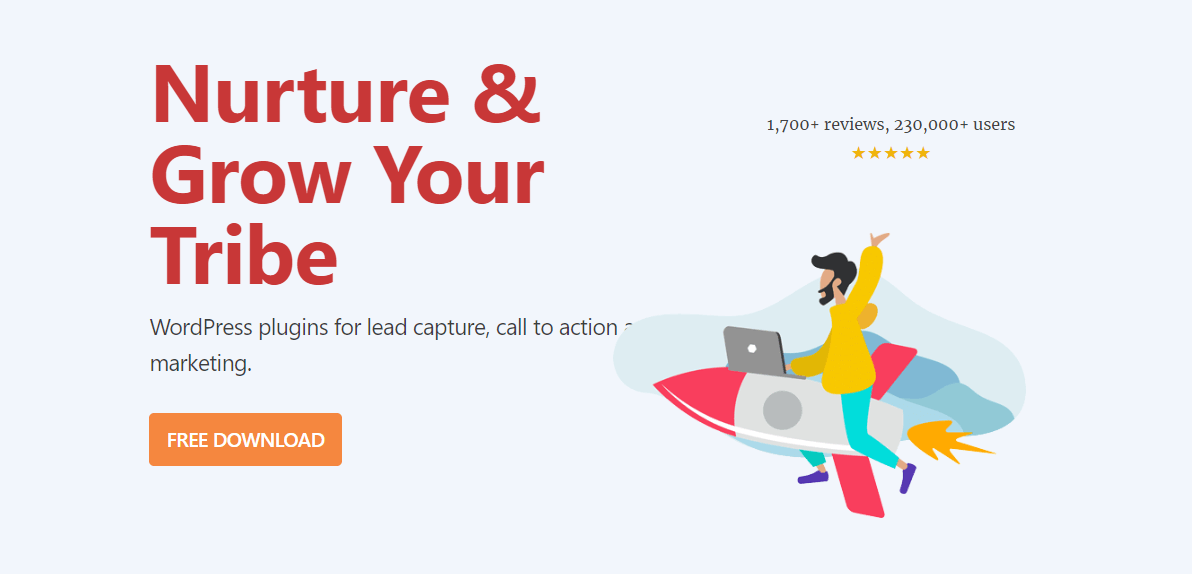 Icegram creates great WordPress plugins for email marketing, lead generation, calls to action and conversion optimization. The modules are perfect fits for optimizing your funnel after traffic acquisition converting visitors into subscribers and customers. Icegram plugins also engage your users and care about returning them back to your store. 
If this is exactly what you need for your online shop, it's the best time to buy Icegram extensions saving 30% of their prices. The deal is valid up to December 3 and is automatically applied to each plugin. 
3Dsellers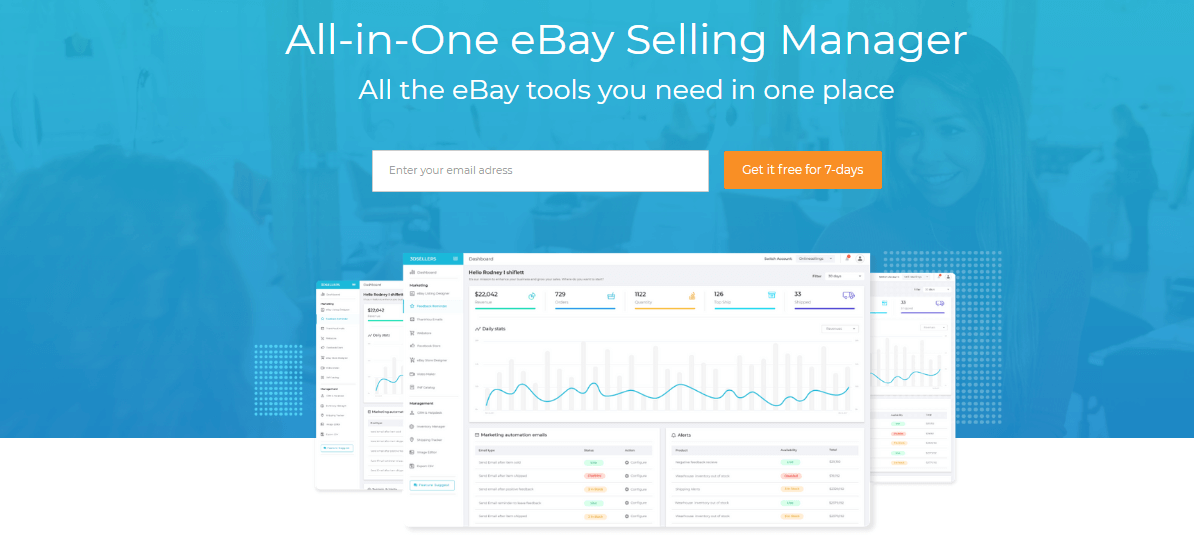 3Dsellers is all-in-one set of eBay tools to help sellers automate and increase their sales. 3Dsellers eBay apps include listing template designer, listing software, inventory software, feedback boost, shipping tracker, and more. 
On this huge sale day you can get 30% off for all plans, last 2 years!, just using the special coupon code: CF-30-OFF. The offer is valid during the whole Black Friday and Cyber Monday period. 
Vouchery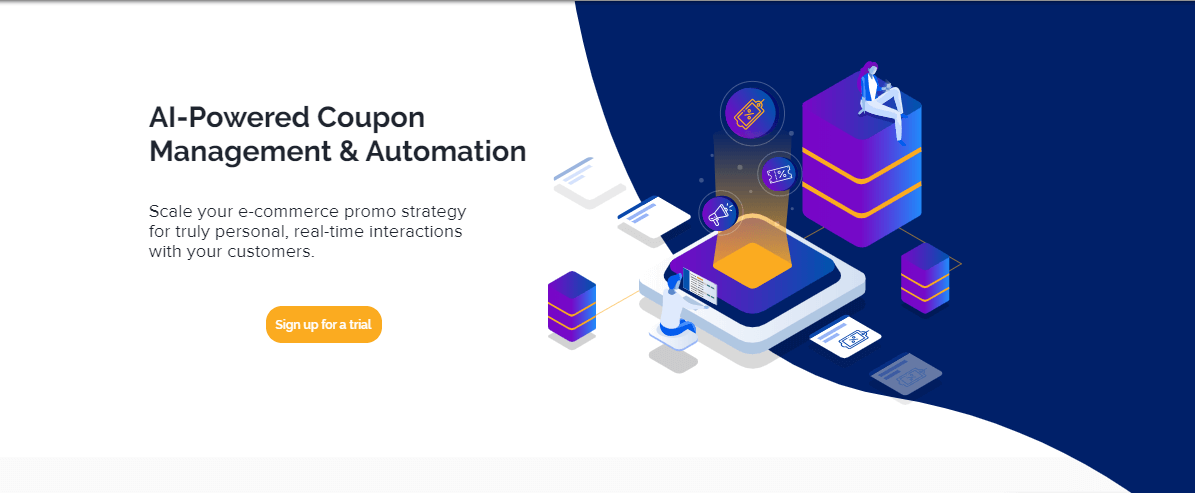 Vouchery provides flexible, API-based infrastructure that enables to automatically trigger the right promotion at every step of customer life-cycle: acquisition, engagement, referral, retention, and reactivation. At the same time, it monitors anomalies in coupon usage to prevent fraudulent redemptions. Their goal is to fully automate the process of finding and delivering the right incentive to every Customer, at the right time. 
Black Friday offer by Vouchery is a Lifetime Deal on the Hustler Plan or 50% OFF for a year on Startup and Business Plans. It will be valid from November 29 till December 2. Click here to get your discount.
Subivi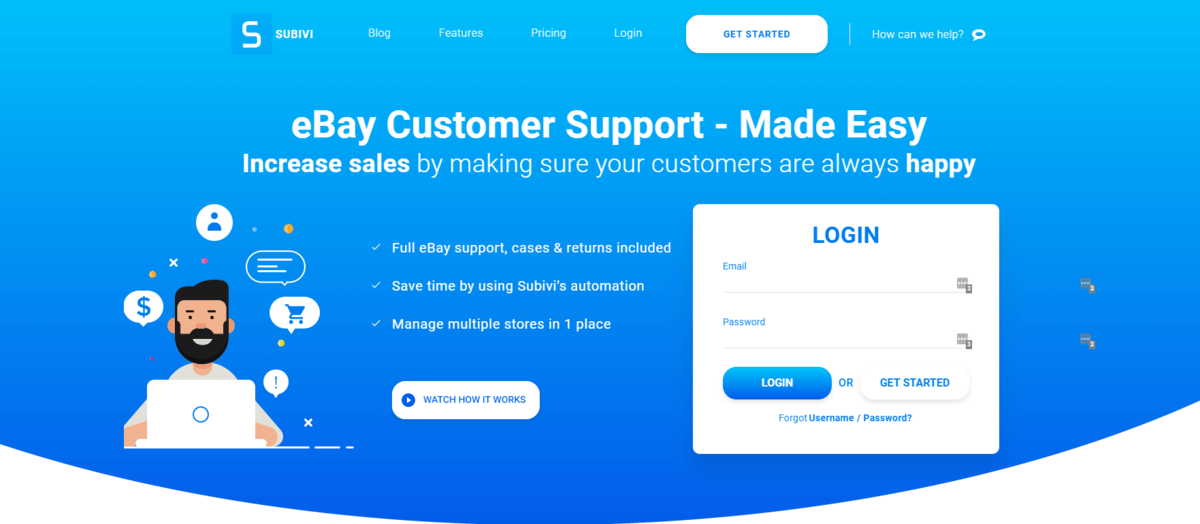 Subivi is an eCommerce CRM that specializes in helping eBay sellers. Subivi offers tools and features which help sellers boost sales such as cross-selling and product-specific feedback features. Additionally, Subivi if offering tools to fully automate your eBay customer support cycle. These features include ready-to-use templates, smart tags that automatically insert buyer and product info as well as a built-in translation tool. 
Subivi is also coming out with an Artificial Intelligence feature that will revolutionize the industry by analyzing seller's listings and making recommendations that will help them beat eBay's algorithm and appear first in the search results. Right for the Black Friday Sale Subivi is offering a 7-day free trial. 
Trendle Analytics

Trendle Analytics is an all-in-one tool to maximize your profits on Amazon. Built by Amazon sellers, for Amazon sellers it has features ranging from PPC automation to automatic emails, FBA Reimbursements, and keyword ranking, just to name a few.
Trendle offers 90% off any plans for 6 months. Use the special Code: BF19 that is valid until December 5. 
StoreApps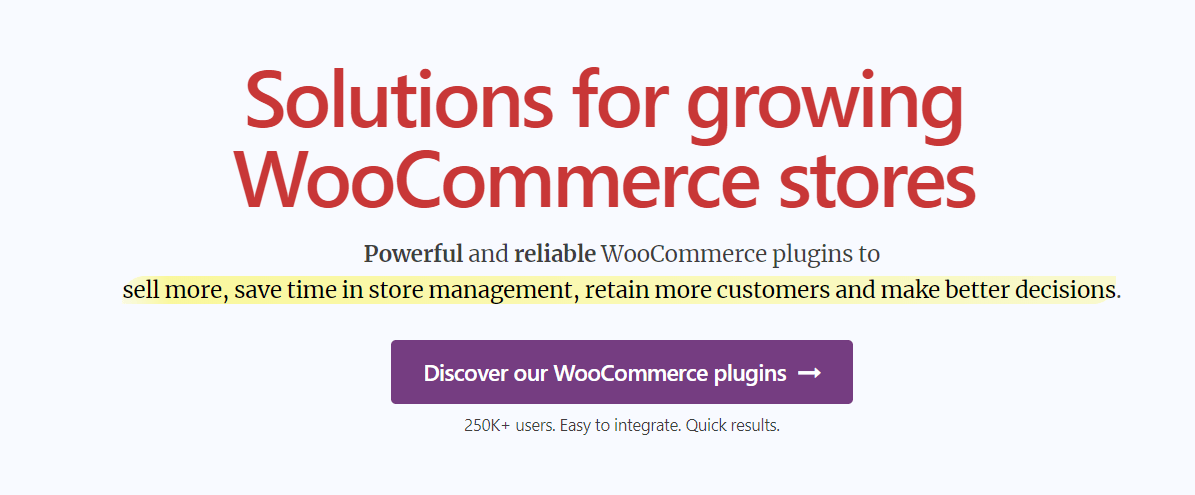 StoreApps creates powerful and reliable WooCommerce plugins for managing a store, creating special offers, growing sales, simplifying checkout, licensing, retaining customers and more. 25,000+ stores already use their solutions that are quick and easy to set up. 
Find the plugins your WooCommerce store has been longing for and save a flat 30% off sitewide. The deal is valid up to December 3 and is automatically applied. 
ZIK Analytics

Since 2016, ZIK Analytics has helped over 20,000 people to start and grow their eBay business. 
Whether you're a dropshipper, reseller or wholesaler, they have all the tools you need to start selling on eBay. Product Research & Analytics software for eBay and Aliexpress is their business. 
On the Black Friday and Cyber Monday period, ZIK Analytics is offering 40% off on all yearly plans. Choose the right plan for your eBay business till the end of the holiday November period. 
Elegant Themes

Elegant Themes isn't just a company, it's a community, and they cling to the community-centric values that have guided them over the past 11 years. They love WordPress, they love Open Source, and most of all Elegant Themes love building great things for amazing customers.
What are they offering on Black Friday Sale?
25% off both Developer and Lifetime Packages (Best discount of the year)
Free Prizes with every purchase (Over $1Million worth of prizes while supplies last)
Exclusive Discount Perks from Partners
Sale starts at 10 pm PST November 28 till December 1. Hurry up! 
Title Builder

Title Builder is a simple and powerful titles generator and optimizer for eBay that uses the best Keywords Generator. You can find your hottest keywords and their scores, free your titles from symbols you don't need, use smart and specially designed algorithm, and many more. All this is for one goal —  ranking high on eBay search engine. Get ready for Black Friday, optimizing your eBay titles! Use Title Optimizer reports with 50% off all plans. The limited deal is valid until the end of November.
Firepush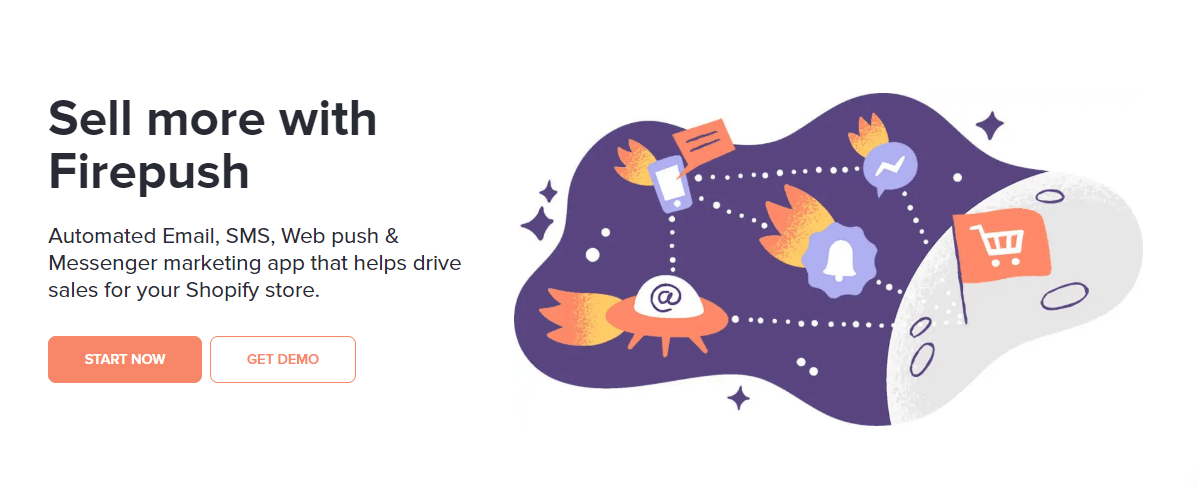 Firepush helps Shopify and Shopify Plus stores to speed up their sales growth, increase their conversion rates and retain more customers. It's an all-in-one omnichannel marketing app that can be used to send out a range of campaigns, including abandoned cart reminders, flash sales, and product promotions, new product launches, win-back customer campaigns, and much more. Firepush enables users to send out highly targeted marketing campaigns via four major marketing channels – email, web push notifications, SMS and Facebook Messenger.
Firepush users can send 100 emails per month FREE of charge for 3 months. This offer is valid for redemption now until 31st December 2019. Claim this offer today and start promoting your products to your subscribers by email for free.
VWO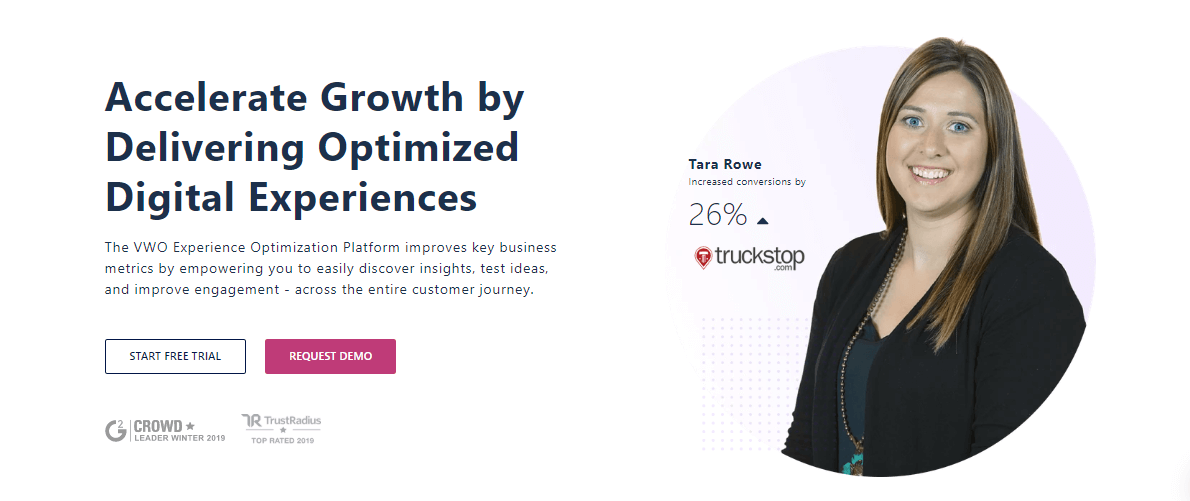 The VWO Experience Optimization Platform improves key business metrics by empowering you to easily discover insights, test ideas, and improve engagement across the entire customer journey. VWO has pioneered the concept of CRO and constantly delivering product innovations to meet the growing needs of CRO practitioners.VWO Testing helps create and run tests to increase revenue, work with abandoned carts and create unique digital interfaces. VWO Insights combines session recordings, heatmaps, on-page surveys, and more to diagnose problem areas in your visitors' experiences. With VWO Engage you will keep your visitors engaged with automated marketing campaigns through web push notifications & Facebook Messenger.
On Black Friday and Cyber Monday VWO is offering Annual Growth Plan of VWO Engage for $949 for 10k subscribers ($239 discount). On the offer URL, it is necessary to select "Sales Enquiry" in the "Nature of Query" field and put the discount name "Sellbery Offer" in a message field. The deal is valid until December 31.
Hope You Found Your New Best Tools!
Black Friday and Christmas Sale is the source of amazing and really useful offers and deals. Do not lose your chance to get one or even several of them to improve your business and increase your income. Good luck and happy holidays!


Also Popular on Sellbery
What is White Label & Private Label: Ultimate Guide
Working with eCommerce, there are two terms that are applied to products people sell on Amazon. These are white and private labels. Both of them determine the items which you sell, but still, one can find some differences between these labels. In this article, you will get to know some significant features which play a great role in selling goods online.