How to Sell on Rakuten: Step-by-Step Guide for Newbie Rakuten Sellers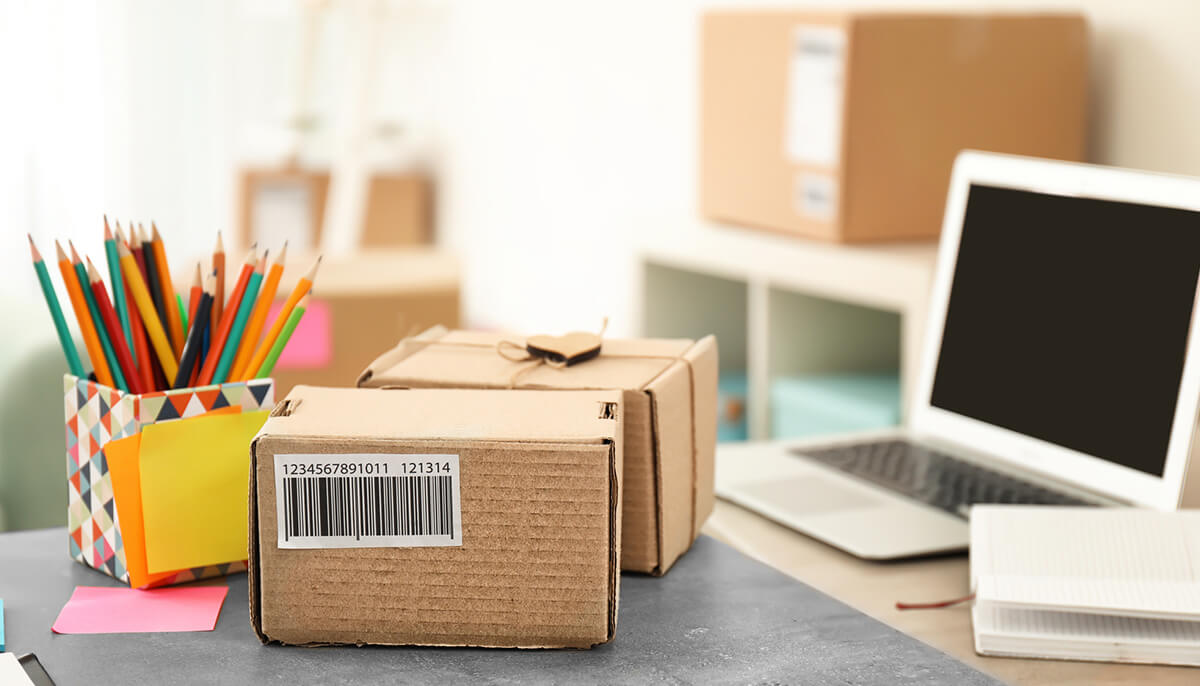 Marketplaces shape the state of the modern e-commerce market. For many e-commerce owners, they have become an integral part of business expansion and multichannel strategy. It makes a lot of sense today to become a multichannel seller with all online shopping occurring on online marketplaces.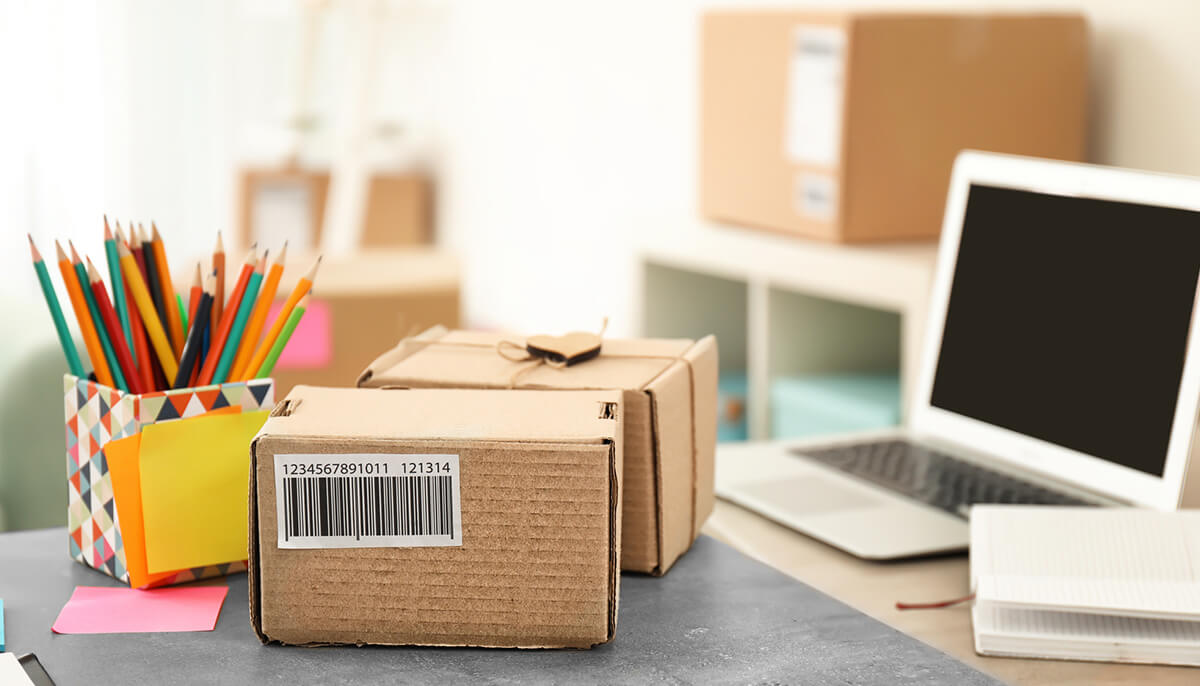 Marketplaces shape the state of the modern e-commerce market. For many e-commerce owners, they have become an integral part of business expansion and multichannel strategy. It makes a lot of sense today to become a multichannel seller with all online shopping occurring on online marketplaces.
When seeking new ways for e-commerce expansion and growth, it is logical to start considering the most popular marketplaces in a region. Rakuten is one of the leading marketplaces with millions of monthly visitors. This guide will help you decide whether Rakuten USA is for you, uncover the main regulations of the marketplace, and will guide you through the main steps of becoming a Rakuten seller.
Why You Should Sell on Rakuten: The Main Reasons for Choosing the Marketplace
With more than 150+ marketplaces out there, it is quite challenging to choose the right one for your business. Let's take a closer look at the main benefits and challenges of becoming a Rakuten seller which may greatly influence your decision.
What is Rakuten?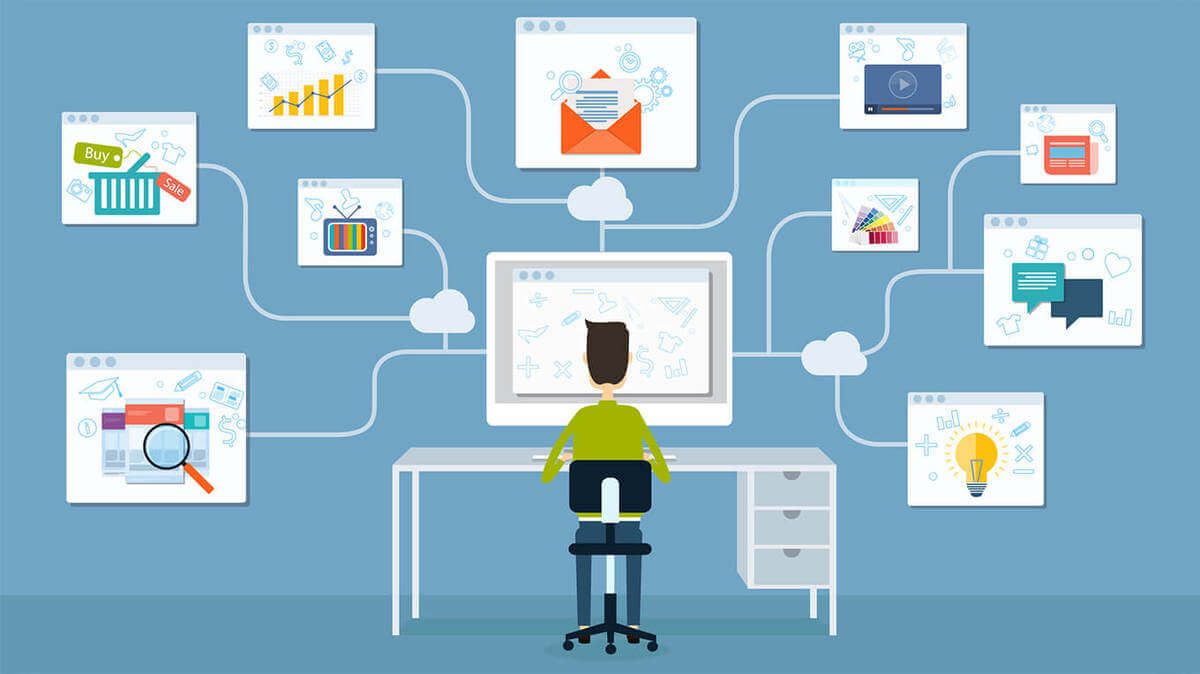 Rakuten is much more than just a marketplace. It is a group of companies and services with almost 1.3 billion members. As of marketplace, Rakuten is often referred to as Amazon of Japan. It was founded in 1997 by Hiroshi Mikitani as a marketplace for B2B and B2C operations in Japan. Its mother branch still operates in the region and is called Rakuten Ichiba. In 2005 started its global expansion with the acquisition of Viber, Viki, eBates, Overdrive, and many other companies and services. In the USA, it became available after the company acquired buy.com in 2010. As of Q3 2018, Rakuten has 100.60 million of monthly members and 46,704 of merchants. It makes a lot of sense to become a Rakuten seller and market your products on this marketplace, which is on the 4th place among the world's top online marketplaces in 2019.
The Main Benefits of Selling on Rakuten
Before making any commitments, it is better to know the benefits a marketplace can bring you. When we talk about Rakuten, it is worth mentioning that this marketplace is a little different from the main counterparts. Its customers are very loyal and usually do not shop on other marketplaces like Amazon or eBay.
Here are the main advantages Rakuten offers to all sellers:
Many sellers complain about not being able to personalize their storefronts on a marketplace thus not being able to create brand image consistency across all sales channels. When dealing with Rakuten, you bring a touch of your identity to your storefront, the way you position your store and sell products.
Sellers on Rakuten are not left alone with their problem. The marketplace is always there for you, ready to help tackle problems and give useful advice.
When merchants list products on Rakuten, they compete against other third-party sellers and not Rakuten itself as the marketplace does not sell anything.
Rakuten, being one of the most prominent tech companies in the world, provides sellers with additional tools for increasing brand visibility and customer outreach.
R-mail, an email marketing tool, is one of such tools. You can use it to reach old customers to offer new products, inform about promotions and discounts, and to remind about your store in general. The tools may not be available to you at the start of your selling operations on Rakuten. You need to get in touch with the marketplace's sellers support to enable it.
Rakuten pays sellers on a weekly basis so that you do not have to wait very long to get your money from sales.
How Do I Sell on Rakuten: The Main Steps to Selling on the Marketplace
Not that you have probably decided whether Rakuten is for you or not, it is time to learn more about the sign-up process and the requirements you need to meet to be able to become a Rakuten seller.
Prerequisites to Become a Rakuten Seller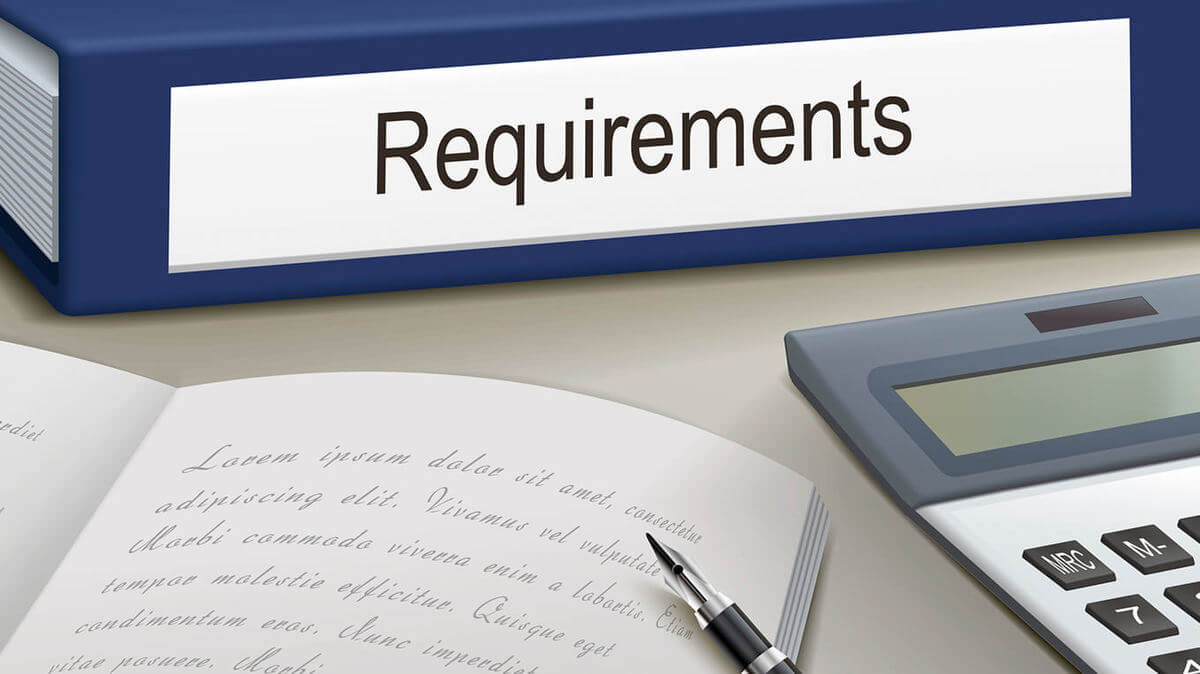 Before trying to set up your account, find out whether you can become a Rakuten seller. 
The marketplace requires sellers that reside in the USA to have:
A seller panel
One of the product barcodes – UPC, EAN, JAN, ISBN
A brand name (individual sellers can use their own name)
A unique manufacturer ID
If you want to sell on Rakuten USA and you are not a resident of the USA, the requirements are the following:
Be a holder of bank or credit card issued by a U.S. bank
Provide a W9 or W-8 form
Have an email address for customer support. The main requirement is to answer customers during U.S. business hours
An optional requirement is to provide a U.S. customer service phone number
Shipping to the USA, which is fast enough for local customers.
Rakuten Marketplace Fees

Fees may become another deciding factor for your business. Naturally, it is the first thing that every seller wants to know.
Rakuten has three types of fees:
Monthly subscription fee – every month Rakuten charges sellers with $39.
Category commission – depending on the product category, you need to pay a percentage for every sold item. The fee varies from 8% to 15 depending on the category. You can find more information on the Rakuten's privacy policy on the official seller support page of the Rakuten website.
Sale fee – you will be required to pay 99 cents per item sold.
How to Become a Rakuten Seller?
Rakuten is not an open e-commerce marketplace. It means that not all sellers are allowed to list products there. To become a Rakuten seller, you first need to be approved by the marketplace. You can apply on its official website, fill out the registration form and wait till the marketplace approves or declines your application.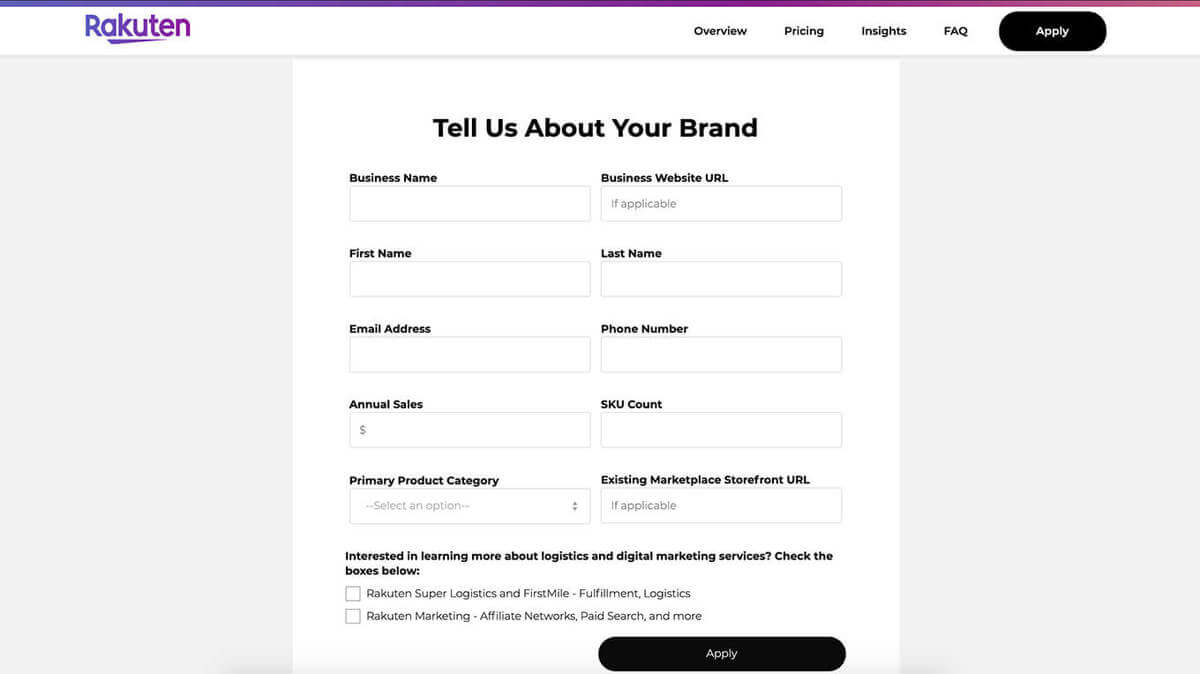 After Rakuten receives an application, usually it takes up to 3-10 business days to process it and send a reply.
After you receive approval, you can upload your product catalog to the marketplace. You can do it manually, upload in bulk with feeds or use a third-party solution that will streamline the process.
Sellbery is a multichannel listing tool that helps to create and update products listings across, manage orders and inventory, and track how products perform across multiple marketplaces and e-commerce platforms.
Forever Free 99 SKU Plan — the best offer on the market.
Pain-free integrations with the largest marketplaces to sell your products in 50+ countries.
Free & Easy connection to Google Merchant for an unlimited product upload to start Google Smart Shopping Campaigns.
How to Improve Rakuten Sales?
Naturally, every seller wants to sell as many products as possible. Here are a few pro tips on how to become a successful Rakuten seller.
The best feature of Rakuten for sellers is the ability to create a storefront. And not a faceless storefront but a very branded one. What is more, many buyers on Rakuten buy from stores instead of product-shopping.
Storefronts on the Rakuten online marketplace can be personalized to a high degree. A storefront can mimic your own website, allowing you to market products in a way that suited your needs and inventory. Rakuten allows sellers to support brand consistency across multiple channels.
There is no doubt that some products sell better than others and bring the highest revenue. Needless to say, every seller wants to sell as many of such stellar products. Custom product pages will help you highlight such items, showcase them in detail and bring them to the attention of customers.
When you create a custom page for your product, you can add demo videos, additional images, and in-depth content that will show your item in detail and help more buyers forward toward making a buying decision in your favor.
Even though customers prefer to get free shipping, not all sellers should use this option. Even if you do, you need to provide shoppers with a maximum number of shipping options. Rakuten allows you to add up to 20 options.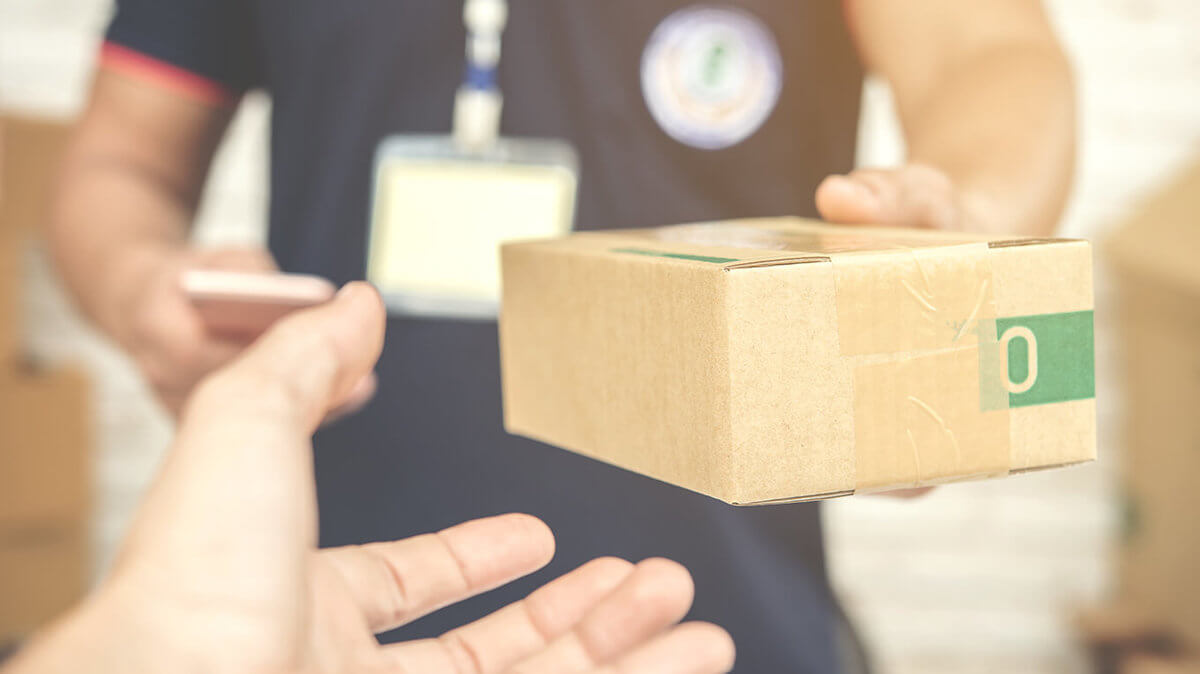 Work with e-commerce consultants
Rakuten provides every seller with an e-commerce consultant and you can take advantage of such generosity. Get in touch with your consultant to get your products pages reviewed, to get recommendations on how to improve listings, and increase your sales.
How to Sell on Rakuten: It Is Time to Conquer the Marketplace
Regardless of e-commerce business size and product catalog, every e-commerce seller should consider buying products through multiple sales channels. Rakuten USA is a marketplace that offers incredible opportunities for U.S merchants and sellers from other countries for which it can become a starting point on the U.S e-commerce market. With tools like Sellbery, you can hack the multichannel selling and multiply your profit margins.


Also Popular on Sellbery
Best Black Friday & Cyber Monday Campaigns That Stand Out
Sellbery prepared a list of efficient tips and pieces of advice that every online seller should implement this year to increase their income. Moreover, we have analyzed much info, and now we offer you not only the secrets of raising your profit but also how to make the customers loyal. So let's delve deeper into this issue.