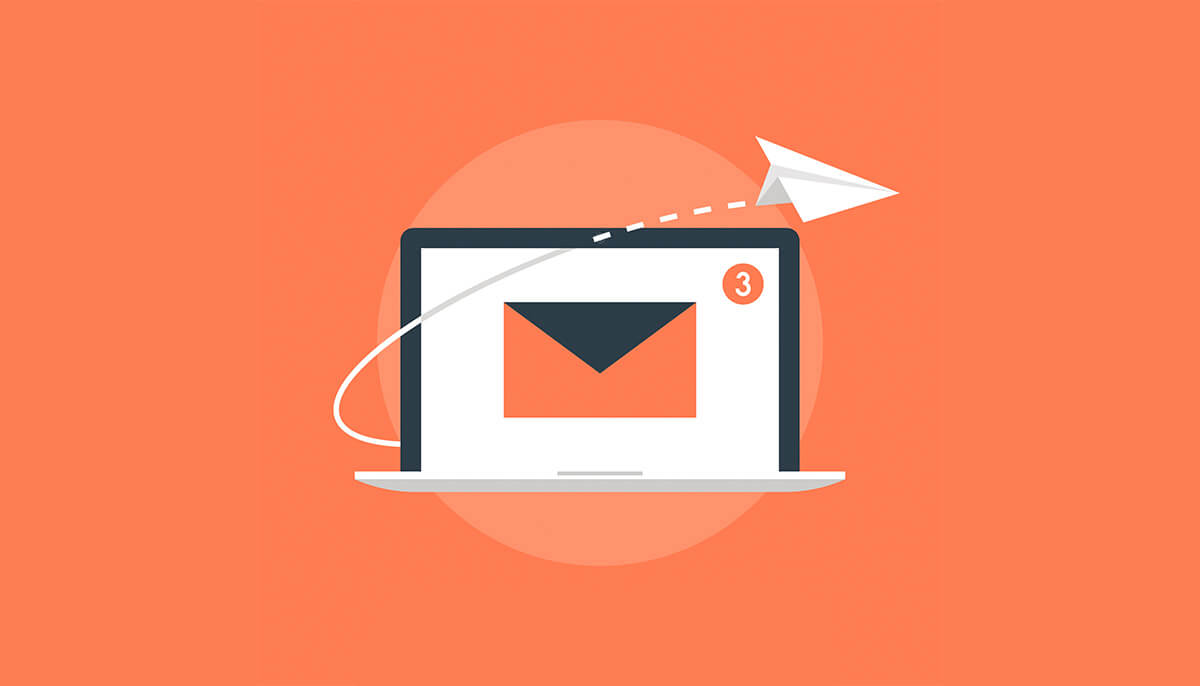 An article in the Wall Street Journal in January 2019 called email marketing the "only guaranteed delivery option the Internet has left." And it's true — as much as your customers may live on social media, there's no guarantee the marketing messages you post will pass in front of them. With email, your messages will end up in their inboxes. That alone makes email an important, if not the most important, marketing channel for eCommerce today.
But… only around seven out of 10 businesses were using email marketing as of a June 2018 survey. That's a lot of businesses missing out on the most effective form of marketing available.
In this article we're going to dig into five key reasons why email marketing is crucial for eCommerce businesses. We'll also take a top-level look at some key marketing emails and how you can implement them quickly and without a major ongoing time commitment.
Five Reasons Why Email Marketing is Important
1. It's Extremely Effective
You want your marketing messages to reach your customers and potential customers. Email is your best bet for that.
The numbers back it up. Email reaches a minimum of 79 percent of the people you send it to, and, according to some research, perhaps even closer to 90 percent. Emails have an average open rate that can touch the mid-30 percent range.
Most important of all, 4.24 percent of visitors from email marketing go on to make a purchase.  That's nearly double the rate of visitors from search (2.49 percent of whom make a purchase) and more than seven times the rate of visitors from social media (only 0.59 percent of whom buy something).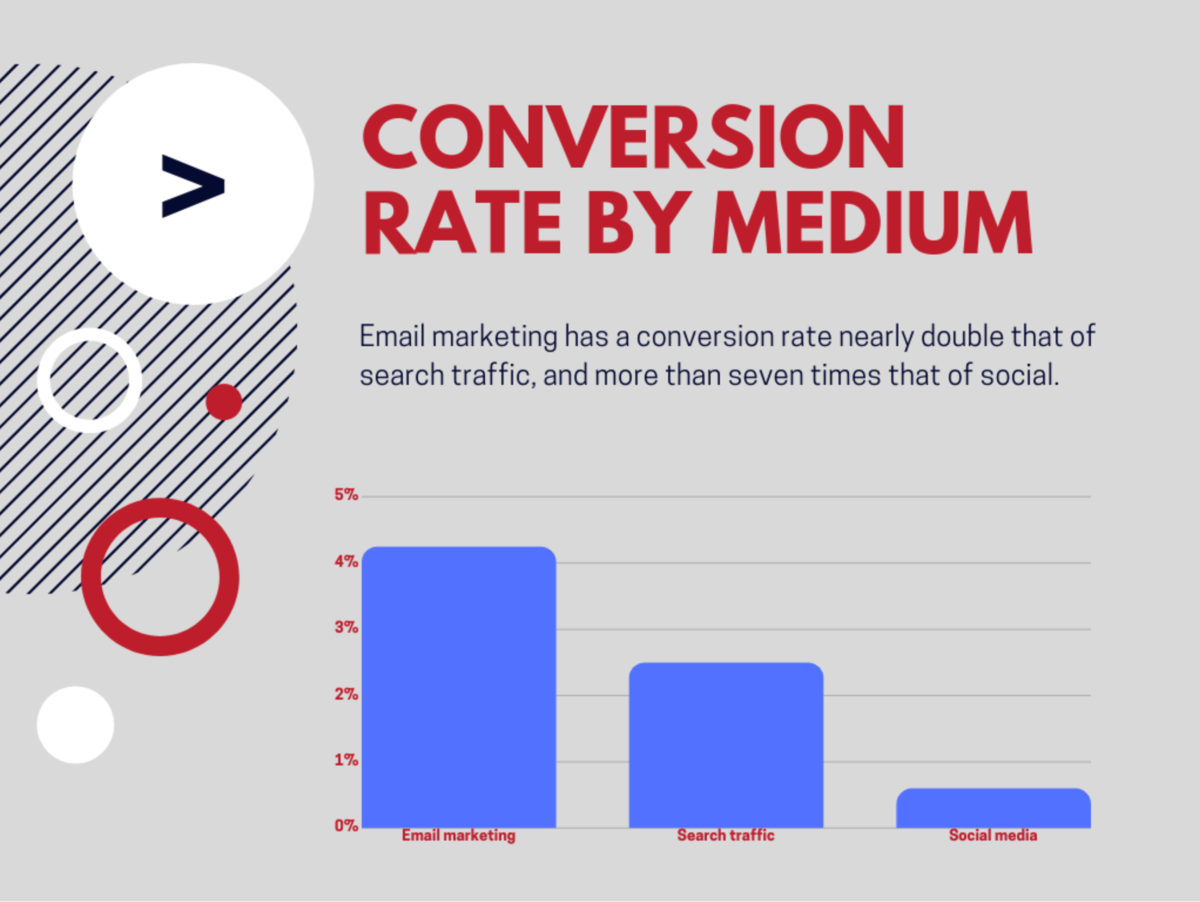 2. It's Cost Effective
Email marketing is a relatively cheap marketing solution, especially given its effectiveness. You'll pay around a penny or less per email sent to your marketing list (for our customers at Jilt, for instance, it can get down to fractions of pennies depending on how many emails you're sending).Meanwhile, email marketing has the highest ROI of any form of marketing—$44 for every $1 spent.
3. Your Customers Actually Want it
If someone signs up for your email list, it's because they really do want to hear from you. 61 percent of customers say email is their most preferred method of communication from businesses. And more than 90 percent of people say they want to receive promotional emails from companies with whom they do business.
4. You Own Your List
There's an inherent risk with building a following on social media since you're playing in someone else's sandbox, where they make the rules. What happens if that social media platform suddenly bans your site? Or goes out of business? Or, most likely (and most frequently), changes its algorithm so suddenly your posts are only reaching a fraction of the people they used to?
Email marketing has much less risk. You own your list of subscribers, you can take it with you if you change platforms, and your messages go directly to them. That means you can't lose your ability to engage with them overnight because of an algorithm change, an external business's failure, or a capricious banning.
5. It's Extremely Measurable
Email marketing is an extraordinarily measurable form of marketing. There are stats like open rate, click through rate, and conversion rate to gauge the effectiveness of your email copy and design. Stats like bounce rate, spam complaint rate, and unsubscribe rate give you a clear window into the health of your list. Even stats like email sharing rate and list growth rate can indicate the trajectory of the popularity of your business.
The biggest advantage of being able to track everything is the ability to diagnose where there's room for improvement. Seeing a low open rate? Work on your subject lines. A low conversion rate? Consider using landing pages to convert clicks into sales. A high unsubscribe rate? Examine your email marketing frequency to make sure you're not overdoing it.
Getting Started With Email Marketing
When you think of email marketing, you probably think of huge email blasts advertising a big sale or new products. But that's just one type of email marketing. There are many more forms it can take, ones that are even more effective than those huge blasts, and ones that are automated to take much of the ongoing work off your hands.
Email marketing is, at its core, any email you send to a customer or potential customer. And it can broadly be divided into three major buckets.

Lifecycle emails. These are automated emails that engage customers and build your relationship with them. They're sent automatically based on customer behavior (like a purchase) or at specific times. These include things like welcome emails, cart abandonment emails, thank you emails, feedback requests, win-back emails, and milestone emails like happy birthday messages.
Transactional emails. These are automated, personalized emails triggered by a subscriber making a transaction on your site. They include things like order confirmations and receipts, shipping notifications, password resets, and email address confirmations. Unlike other forms of email, these do not require a customer to opt-in, as they are primarily business, not marketing, oriented.
Broadcast emails. These are singular marketing emails sent to your list (or specific segments of your list). They include things like newsletters, announcements, sales, and any other one-off email marketing campaigns.
A fast, simple way to get started with email marketing is to set up some automated lifecycle emails. Here are three that should get your email marketing going—and even quickly start to generate revenue.
Cart Abandonment Emails
Roughly 70 percent of carts are abandoned before checking out. That means for every 100 orders you process, there were around 230 people who put stuff in carts but never made it to checkout. Abandoned cart emails can help recover some of those customers. (At Jilt, we've found the average recovery rate with our cart abandonment emails is around 15 percent with our default content, and can even push up to 20 percent with some tweaks to personalize it to your brand and customers.)
A cart abandonment email series includes a number of automated emails (we recommend three) designed to bring the customer back to the store to finish their purchase. Generally the first email will go out shortly after the cart is abandoned to remind the customer what they were thinking about purchasing and encourage them to come back. The second email goes out the following day and may sweeten the deal by offering a discount. And the third email is sent a few days later, creating a sense of urgency to complete checkout and addressing potential reservations the person may still have about making the purchase.
Welcome Emails
Welcome emails are a powerful way to make a first impression with a new subscriber or customer—and an extremely effective way to sell to them as well. Welcome emails are different than order or subscription confirmations, which are more transactional and business-oriented; welcome emails are designed to kick off your relationship with a new customer.
They're also among the most lucrative emails you can send. One study found welcome emails have an 84 percent open rate and 26 percent click-through rate—both of those are four times higher than other types of marketing emails. Welcome emails also bring in eight times more revenue than other emails.
Some businesses will send a series of welcome emails introducing different aspects of their company—products, values, back story, and more. But when you're getting started, even one welcome email can be a big asset. You'll want to welcome the customer, give a quick intro to your brand, spotlight some of the reasons why your brand is special, and offer up a call-to-action to direct the customer to what you want them to do next (shopping, filling out a profile, getting started with the product they purchased, downloading a product manual, etc.).
Win-Back Emails
Win-back emails go out to customers who've stopped engaging with your brand. Roughly two-thirds of email lists are inactive, which means there's a huge opportunity to get those inactive customers to visit your site and purchase from you again. It can be a tough sell, but it does work: Win-back emails get around a 12 percent open rate, and three-quarters of those re-engaged subscribers will read another one of your emails within three months.
You'll want to send out automated win-back emails when your customers have become inactive (at Jilt, our default is anyone who hasn't purchased in 90 days). The emails shouldn't come off as angry or accusatory; often, they'll have subject lines like "We miss you" or "It's been a while." They're also a good place to offer up a discount to inspire the customer to come back.
But if after your win-back campaign the customer still hasn't re-engaged, that's a good time to remove them from your list.
Takeaways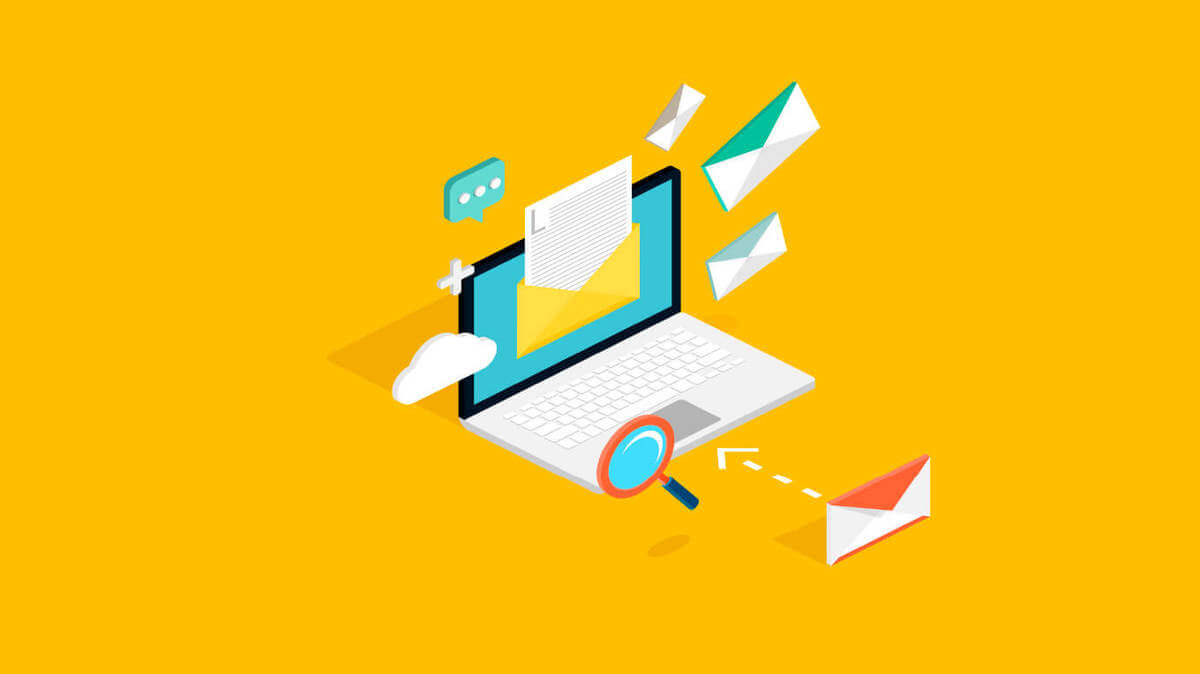 Email marketing is crucial for eCommerce businesses because it's a way for you to directly reach your customers without relying on social media algorithms or search engine rankings. And it has several great benefits going for it:
It's extremely effective, reaching up to 90 percent of your customers and converting at a much higher rate than social media or search.
It's cost effective, which cheap emails bringing in a monstrous ROI.
Your customers actually want to hear from you, meaning it's a form of advertising that's actually welcome.
You own your list, meaning you won't be hurt by the decisions or fate of an external business.
And it's extremely measurable, which allows you to diagnose problems and spot areas where there's room for improvement.
It's also easy to get started in email marketing by setting up some automated lifecycle emails.
Cart abandonment emails can help you recover some of the lost revenue from visitors to your site putting items in their cart but not checking out.
Welcome emails begin to cultivate a relationship with a new subscriber or customer and deliver the most revenue of any type of marketing email.
And win-back emails can help bring back lapsed customers and subscribers and get them active again.