How to Find a Product to Sell Online: A Definitive Guide to Search eCommerce Products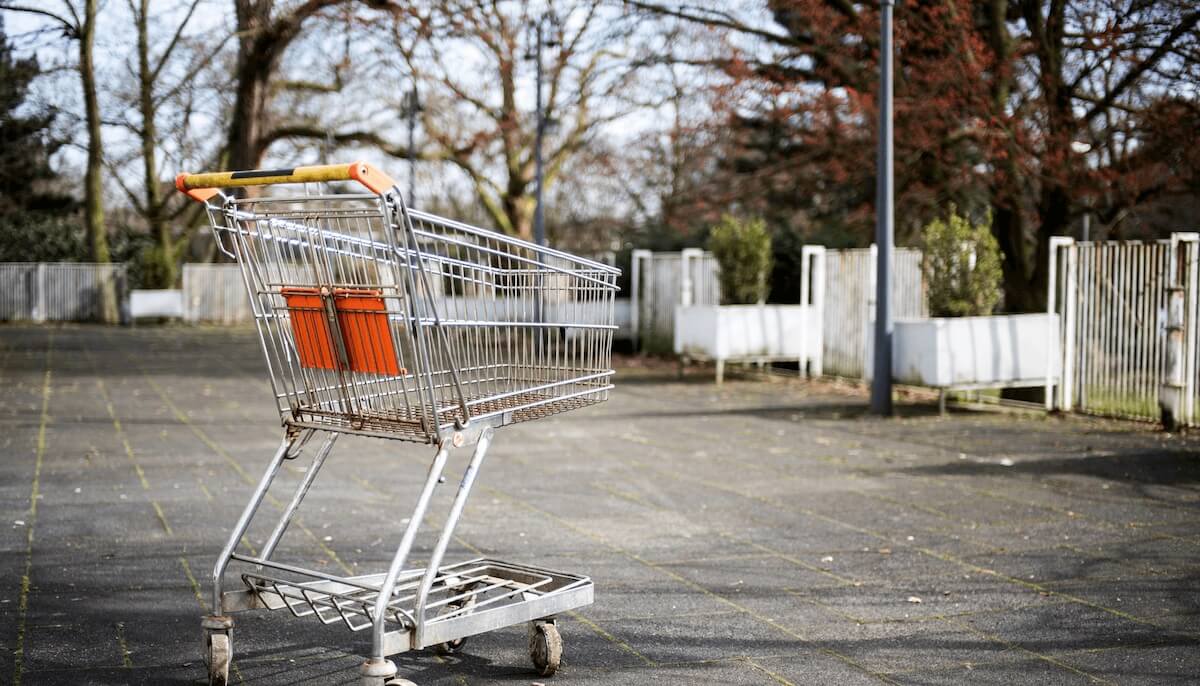 Every day new aspiring merchants emerge on the market wishing to turn their business ideas into reality. But the competition is already too great. It does not mean that starting an online business nowadays is a failed idea from the get-go. You can still build a successful company with a large customer base. And for that, choosing the right product is key.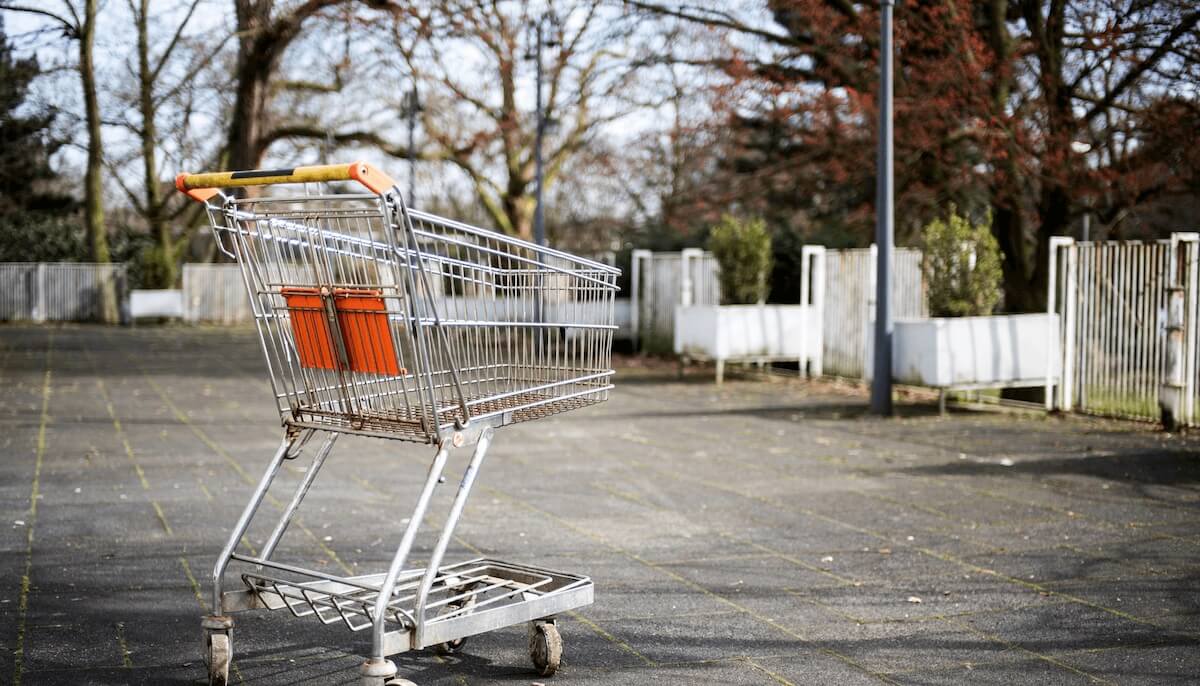 Every day new aspiring merchants emerge on the market wishing to turn their business ideas into reality. But the competition is already too great. It does not mean that starting an online business nowadays is a failed idea from the get-go. You can still build a successful company with a large customer base. And for that, choosing the right product is key.
Products research is vital because if you do not know what you will sell, you cannot really go forward. How will your website look? Where will you market and advertise? How much money filling your inventory will cost? Which shipping options can you offer? You cannot answer any of these questions unless you have all the information about the items that you plan to sell.
We have composed this guide on how to find eCommerce products to help you get an idea of what the process of researching eCommerce products involves.
How Do I Choose a Product to Sell Online?

There are various ways for you to find products to sell online. As you want your business to be profitable, you need to invest your time in this process upfront to avoid unexpected surprises in the future.
Billions of various products are sold online right now. So, when you are looking for that 'winner' product you might find yourself struggling. Here are several opportunities to explore and get some ideas.
Solve pains?
When looking for something to buy online each customer really looks for ways to solve their pain points. Identifying such points and offering a product to solve them can be just right to make a profitable business because the customers themselves are actively looking out to purchase the solution.
Pain points are not only about physical pain. Emotional and mental pains are also important to look out for. For instance, back massagers can be a solution for the literal physical pain of a customer. And indestructible dog chew toys solve the emotional pain of frustration when a customer has to buy a new toy every other week because they are not durable enough.
Discover through keywords?
Google Keyword Planner is a free tool that contains tons of information on what people actually look for online. As a seller, use it to find opportunities for selling the most searched products with relatively low competition.
This method has its drawback: at least some general knowledge about how SEO (search engine optimization) works is required to use it.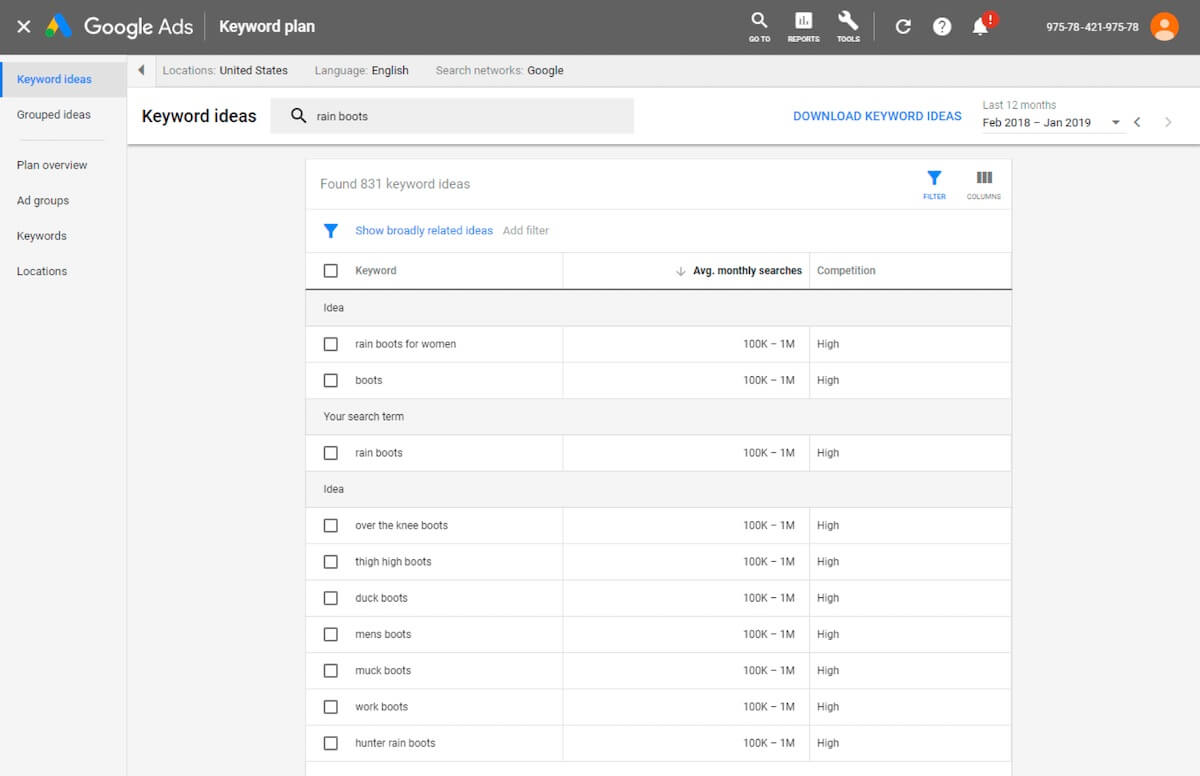 Discover peoples' passions?
From the point of view of a seller, there are two types of products: commoditized and niche products. The first one is simply the items that could be useful for any person in the world, like clothes, shoes, food, etc. And niche products are the ones that only some particular community of people would seek out.
Catering to niche communities can be extremely profitable since people have the desire and ability to spend more money on their hobbies and habits. Plus, niche customers tend to be more loyal to their favorite brands and spread the word about them within their communities.
Discover your own passion?‍
Do you have some hobby or activity that you are passionate about? If so, use it to build your business. As a member of a niche community yourself you already know the pain that needs solving and will be able to offer a better level of customer service than a non-passion-driven seller.
Sell your expertise ⌛
This is the simplest idea but all the work is on you. Assuming that you have a high level of expertise in some area you can go ahead and put your wisdom on paper. The production costs of an e-book are relatively low and you can even publish a hard copy if the sales pick up.
Check the trends?
Find some trend products to sell online and capitalize on them early. Keep in mind that trends by definition are not a long-time affair. So, you need to hop on that train early to make a profit or you might end up with an inventory full of items that no longer sell. Apart from getting a big wave of new customers, the benefits of utilizing the trends include a possible high ranking of your website in Google search.
How to Find a Great Product to Sell Online: Where to Look for Ideas?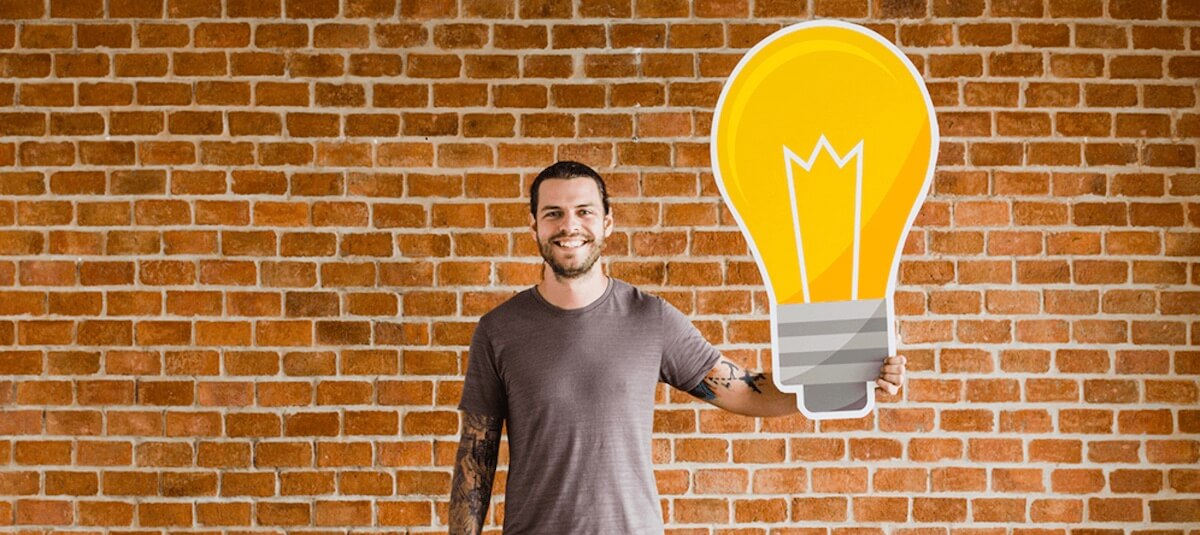 Your local online marketplaces, like Amazon, eBay, etc. Each of these marketplaces has a bestseller or trending items page that gives you info about the current top-sellers.
Read our guide on how to choose products to sell on Amazon
Global wholesale marketplaces like Alibaba. This marketplace is a direct way to connect with actual manufacturers of products in China. And it is a great source of product ideas. Some alternatives to Alibaba that are worth checking out: GlobalSources, Made in China, and DHGate.
Blogs and social media. There are hundreds of product review websites that literally hand you tons of information about trending products in real time. You can sign up for their newsletters to get the information to your email from multiple sources. Plus, social curation websites, like Wanelo and Pinterest, show you which products are popular with consumers.
Explore your own ideas. As a consumer yourself, you might already have an idea or two about which product you need right now. Or even better, you have an idea on how to improve or innovate something that you already use. Take this information and utilize it to find a profit opportunity.
Check the top competitors. If you already know on which market you will sell but are still not sure about the exact product, go ahead and check your competitors' websites to see what they sell.
How to Find Trending Product to Sell Online: Make, Manufacture, Dropship & Wholesale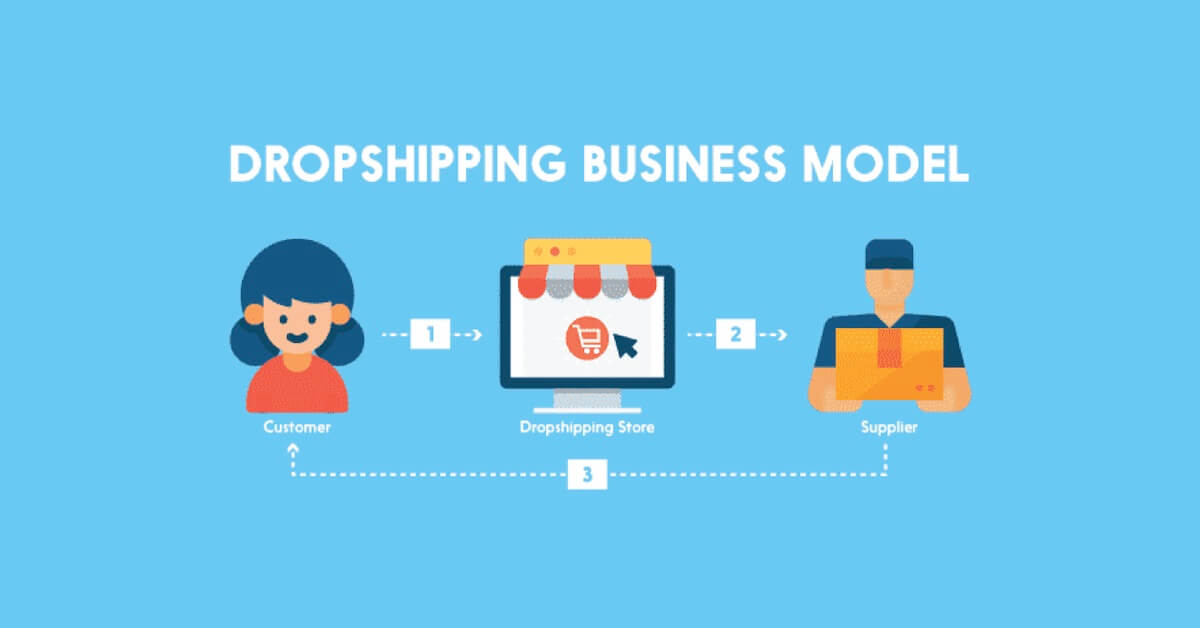 When you have already decided what products you want to sell, it is time to consider another important factor – a business model for your store. There are a few options you need to take into account and decide what is best in your specific case.
Making products is a great choice if you are contemplating the idea of monetizing a hobby. When you make products yourself, you decrease the prime cost. While this option may seem like a great idea, you need to remember about the limitations if places in business scalability and product choices. With the development of your business, you may need to hire a few helpers to keep your stock up to customers' demand.
If you opt to manufacture products, you source all the work to a third-party company. China, Taiwan, and India offer the lowest costs for such services. The only problem is finding a reliable contractor you can trust.
This option is for aspiring business owners who have a validated business idea and are ready to invest in manufacturing and business upfront. As a result, it implies quite high financial risks.
Wholesale buying is a solution for those who don't want to manufacture anything. You can buy and resell product from any brands and companies and concentrate all efforts on the business processes of your eCommerce store. Many stores use this business model as it provides them with a wide range of products to sell on various marketplaces. However, you need to manage inventory and storage, as well as be a competitor to many other stores that sell the same products.
Sellbery is a multichannel listing tool which automatically synchronizes product listings, order and inventory data between online stores on Shopify, Magento, Woocommerce and top marketplaces such as Ebay, Amazon, Google ads. etc.
Dropshipping is quite a young concept in the world of eCommerce business. This model has two roles of a dropshipper and dropshipping partner. You become the former one, as you are an intermediary between your customers and suppliers. Your store takes orders and redirects them to your partner. You don't have to deal with products shipping, storage, packaging, and delivery as it is the task of your partners. Your business makes money on the difference between consumer and price.
How Do I Find the Best Dropshipping Products?
The strategy of finding dropshipping products to sell is the same one as for any other product. All you need to do is:
Study the local market
Research your main competitors
Look for trending products
Explore your own ideas
Research your customers.
When you have successfully identified the products of interest to your customers, look for reliable dropshipping partners. You can partner with a drop shipping business directly or rely on one of the dropship aggregators.
How Do I Decide What to Sell: eCommerce Mistakes to Avoid
Below are some top eСommerce mistakes that can put your business on the verge of extinction.
Poor customer service
This one speaks for itself. If you fail to provide good service in your online store, the customers will not follow. In fact, a study in Harvard Business Review shows that good customer service is not about getting new customers but about not losing the current ones.
Bad design
Some studies suggest that customers tend to mistrust websites based on the design factor. So, make sure to create a website that will look professional, represent the items that you sell perfectly, and will not make your customers hesitate before purchasing.
Fail to make a profit
It sounds simple and obvious but it is really important to remember. Be always aware of your margins and calculate with the future in mind. Otherwise, you might end up without enough money to scale the business up and you will corner yourself in a low-profit niche. For a beginner, making a profit is the top priority.
Lack of target audience
The sure way to fail is to not have a clear understanding of your target audience. If you choose to sell some sort of a niche product you must know everything about the people that you will market to. You have to define their interests, their values, and their pain points. The key part of getting all of this information is also research and analysis.
How to Find a Niche Product to Sell Online
When starting a new eCommerce business or exploring ideas for an existing one, your main goal here is to pinpoint aspects which make you stand out from your competitors and retail giants and give your target audience the reason to buy from your store. Use the above guide to look for the best possible product variations to list in your store.


Also Popular on Sellbery