Magento Product Feed
Sellbery makes selling online as easy as buying online.
Connecting your Magento store to Sellbery automates your product listing process to save time and money for more important tasks in business. Take complete control by updating and deleting products all from your Magento which will sync across all channels.
Powerful Magento Product Listing Tool
Magento Multichannel Selling
Connect your Magento store to multiple marketplaces to increase your sales up to 193% with 3+ sales channels.
Prevent Multichannel Overselling
Automatically update your products across all sales channels with 15 minutes intervals and be up to date on your stock.
Magento Product Marketing
Connect your Magento store to marketing channels like Facebook, Google Shopping and drive traffic from across the globe to increase sales.
Analytical Forecast
In depth reports for your Magento 2 inventory management. Understand on which marketplaces your products sell better to make data driven decisions only.
Reach your Customers
List your Magento products on 10+ channels that your customer shop – on one or all marketplaces like Amazon, eBay, Etsy, Walmart and
many more.
How many SKUs do you have in Magento?
Want to see Sellbery in action?
Register for Product Demo. Available 24/7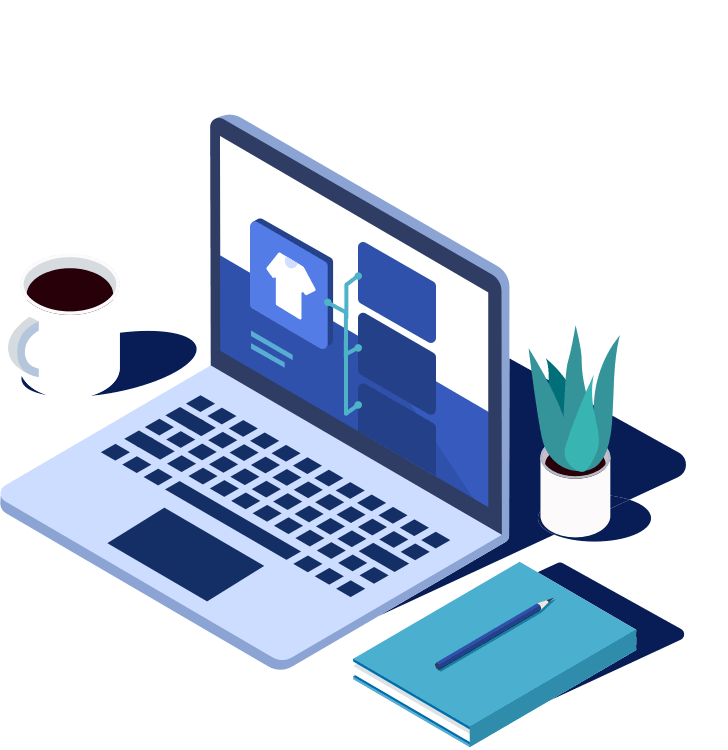 Magento Inventory Management
Turn messy data and inventory management into an organized system. Sellbery 's order sync allows for all orders from sales channels to go back to your Magento and manage them on one platform.
As well, receive your orders from Amazon to Magento and from all your marketplaces with no additional charge for order sync and no fees on order.
Do you want to automate
marketplace's orders to Magento
Unlimited Possibilities
Price Control
Manage your prices from Magento to different sales channels to accommodate the marketplace fees.
Variational Products
Fully flexible platform to allow for uploading product variations from Magento to marketplaces.
No Limitation of Orders
No matter how much sales you make across all your sales channels. Keep all the profits! We charge no commission from you.
Why use the Sellbery Multichannel
Platform for Magento?
World Class Support
No matter of your Plan, we tread all our users with top priority.
We are available:
Via Live Chat in app;
Via Phone;
Via Email.
Only pay for SKUs You Need
All features are available with any plan.
Unlimited orders — we put no restriction on your eCommerce business, giving all your profit back to you No fees charged by Sellbery on orders;
Small business — needs all the help they can get. That's why we give 99 SKUs Forever Free and no limitation on sales channels.
Simply — Sell Multichannel
Try RISK FREE
Credit Card Required. Cancel Anytime.
Still not sure?
Read over some of the frequently asked questions
Is it possible to connect multiple Magento stores to Sellbery?
No worries, we allow an unlimited number of storefronts in our system. Just create a new connection for each Magento store in Sellbery and make sure that you select the corresponding Store View for each Magento connection on the Settings page in Sellbery.
Can I connect my Magento store to a marketplace and have the orders from that marketplace sent to my Magento?
Absolutely, making your life easier is what Sellbery is all about. You can sync your listings between Magento and different online marketplaces and manage all orders from all marketplaces back in your Magento store.
Are the orders synced immediately as they are placed on a marketplace?
No, the Order Sync is done by schedule. You can set the time interval for the Order Sync anywhere between 15 min and 24 hours.
Do I have to install a Sellbery App in my Magento admin to work with Sellbery?
Sellbery is a cloud-based solution and does not need to be installed on your server. There are no additional plugins for Sellbery that need to be installed on Magento, either. But, we have a Magento extension that will improve Sellbery performance for your store that you can install.
The only thing that you should do is create a new XML-RPC user and user role for Sellbery on Magento 1 or add an integration for Sellbery on Magento 2 to authorize the Sellbery App to access your Magento system. The detailed instructions for both Magento 1 and Magento 2 are available on the connection page in Sellbery App.
Can I transfer configurable/grouped products from Magento to other channels?
Absolutely, you can. Sellbery treats all child products as individual simple items, however, with the help of properly created mapping rules on Sellbery, you can export your configurable products successfully to the channels that support variation listings.
Is it possible to change the prices or other product parameters on Sellbery before exporting my listings to a marketplace?
There is no possibility to edit any data on Sellbery for each product individually. However, you can use flexible mapping options to apply changes to all products being exported. For example, you may convert the prices to be 10% higher or lower on the marketplace, combining the data from several fields into one, set custom values for the marketplace fields which do not have matching data on Magento.
Is there any way to have someone do the mapping for me?
Yes, we offer a Professional Channel Setup Service. You can buy this service for $199, and our Customer Success team will do the mapping set up for you. Please contact our team by email help@sellbery.com to order the Setup Service.