WooCommerce vs Shopify: Which Works Better For Your Store?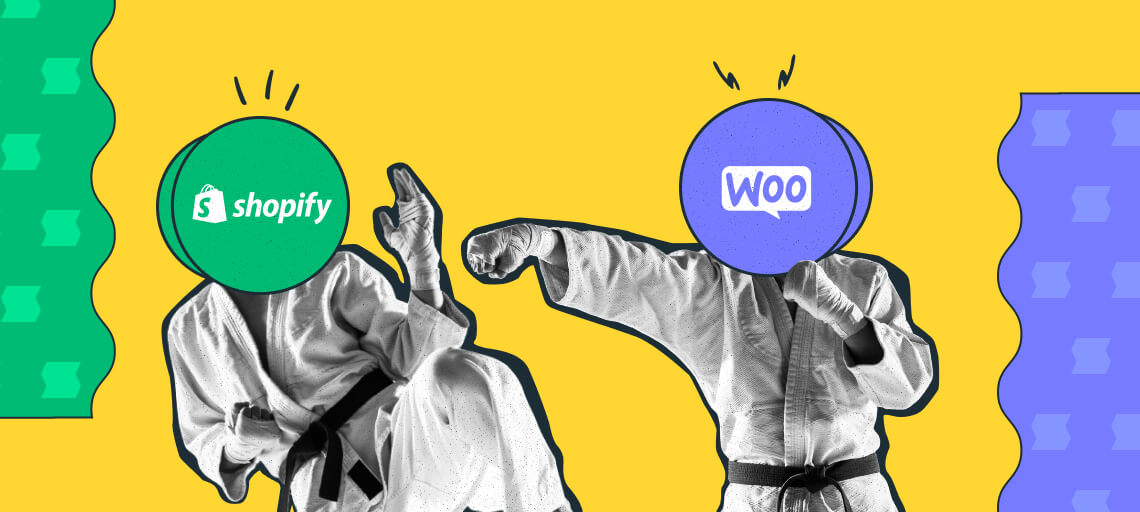 Should you be selling on WooCommerce or on Shopify? Find out which platform is better for your e-commerce website.
If you are thinking of getting into the e-commerce business, this might not be the first time you're seeing the famous battle of WooCommerce vs Shopify. They are none other than the two main e-commerce platforms popular among beginners and experienced sellers alike. Shopify is arguably the most famous and reliable e-commerce platform with useful templates and round the clock support. WooCommerce is, among other things, free. As you can tell, this is going to be a tough battle!
Pick any plan for free!

Get more info on how to integrate your platform to a marketplace to make the most of it: list, manage and optimize all your product listings to increase your sales.
Neither platform is good or bad; it all depends on how you use it. To help you find which one is better suited to your online store, we have created a concise overview of the features of each platform. Is Shopify worth it? What is the WooCommerce cost? What are the Shopify fees? Let's find out what's better, Shopify or WooCommerce.
What to look for in your eCommerce platform?
Looking for an e-commerce platform is like looking for a new pair of shoes. Provided you are not a fan of rearranging your wardrobe every day, you are looking for longevity, comfort, and a beautiful design. The same applies to your e-commerce platform of choice. Longevity is implied; you are a madman if you want to code and recode your website every month.
Thus, if you're going to choose a platform, you're going to want to stick with it. Keep that in mind when we talk about the features of both.
Some of the main features you should be looking at include the platform's cost, design options, ease of use, features, and payment methods.
Obviously, it all comes down to money. Based on your profit, how much are you willing to invest? Right off the bat, it's worth noting that WooCommerce is free to use, though you still need to pay for hosting and security separately. Shopify asks for a monthly subscription fee, offers costly apps, and makes money on your transactions through transaction fees. Much to think about here!
Shopify is easier to use, which is perfect for beginners. It doesn't, however, measure up to WooCommerce in designs. Because it's an open-source platform, you can create any design for your website, as long as you know how to code. That's a big "if", but you can always hire a professional to do that. Both platforms have fantastic features that we will get into in the following sections.
WooCommerce vs Shopify: Pros and Cons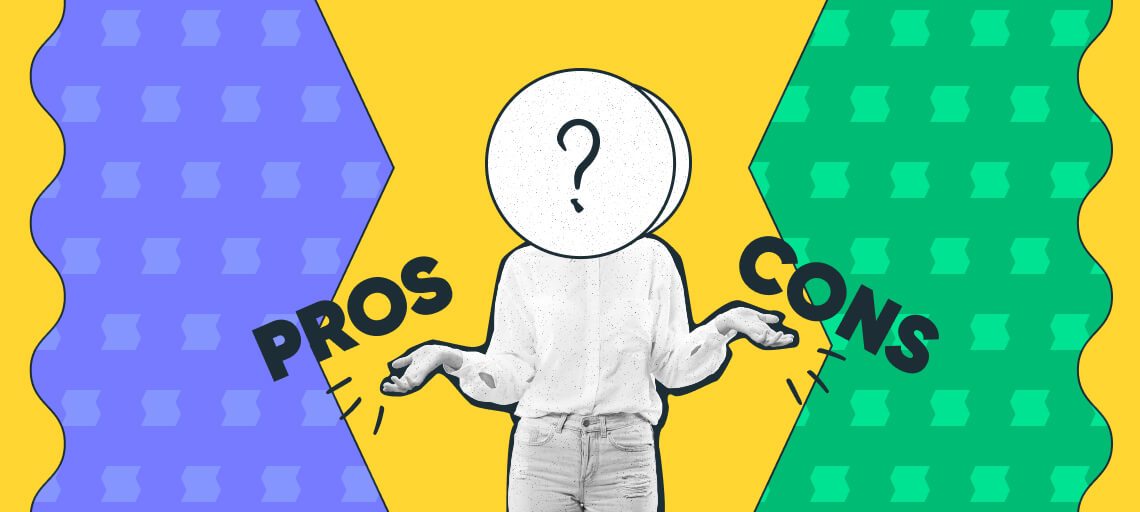 So, a little more details here with side-by-side comparison…
WooCommerce
PROs:
Scalability and customization: As an open-source platform, WooCommerce offers unlimited scalability and customization potential. If you know how to code, you can make your website look like absolutely anything. WooCommerce has some features that its competitor simply doesn't offer.
Cost: WooCommerce is free to use. You have to pay for hosting and security separately, but you can create your online store completely free of charge. WooCommerce cost of extensions is quite low too, meaning you won't have to break the bank making your website. Remember that WooCommerce is an open-source platform! If you want to create a breathtaking product, but lack coding knowledge, consider hiring a professional for the job.
CONs:
Ease of use: Unlike Shopify, WooCommerce may not appear user-friendly. The truth is, it's not that great and awesome for beginners. You need at least some basic knowledge of coding to build your own ecommerce website, so keep that in mind.
Shopify
PROs:
Hosting and security: While WooCommerce doesn't offer these services, Shopify is a hosted platform. It provides hosting and security, which makes your job a lot easier.
Ease of use: Shopify has a wide variety of customizable templates that are easy to set up. It is perfect for beginners who are not ready to design and code a whole website all on their own. The tools that Shopify offers are sufficient for building an excellent online store.
CONs:
Cost: Unlike WooCommerce, Shopify charges a subscription fee. The good news is that Shopify fees cover hosting and security. The bad news is that it doesn't end there. In addition to a monthly fee, the platform also charges transaction fees. That means you have to give a percentage of every transaction to Shopify, which is a drag. Not to mention the apps are significantly higher priced than those on WooCommerce.
WooCommerce vs Shopify: What's the Difference?
The main difference between the two platforms is the audience. While both platforms target sellers that want to build their online stores, they target very different individuals. WooCommerce is suitable for experienced coders and IT professionals who are not afraid to get their hands dirty when it comes to building their business website. With the platform, you should expect to code your way into your perfect online store. While that can be a drag for beginners, the platform is entirely free to download and use. You can save a lot of money on your website if you just know how to code (or hire someone who does).
Shopify is better for beginners and individuals who know nothing about technology. You can find many different website templates that are perfect for any website. They're all customizable too, so you can build your online store with a simple drag and drop interface. While Shopify is obviously easier to use, you have to quite literally pay the price. Its costly apps and transaction fees can add up to a hefty sum over the years.
Main Features Comparison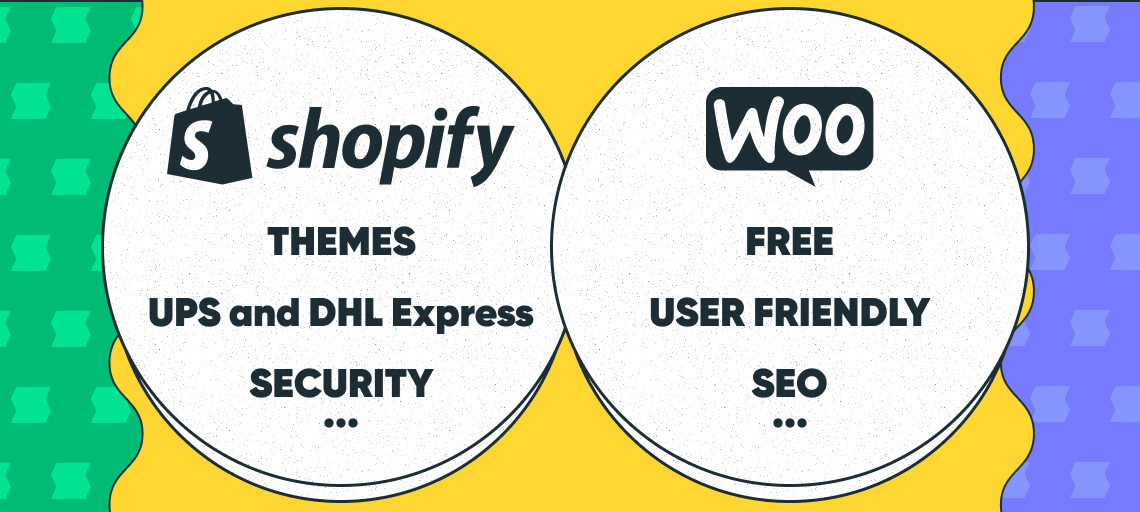 Cost
The cost of the product is often just as important as its functionality and features. In this case, there is a clear distinction between the two contenders. WooCommerce is a free platform with inexpensive apps. Shopify, on the other hand, is a platform with a monthly subscription, transaction fees, and costly apps. It is worth noting that the former doesn't provide hosting and security services, while the latter does.
In this category, the winner is WooCommerce. You know what they say, you can't judge an e-commerce platform by one criteria. If paying a bit more is not a dealbreaker for you, then you might find Shopify to be a more suitable platform. Keep on reading to find out where the two stand in other categories.
Design
Obviously, the design of your online store is often one of the most important factors that can make or break the sale. You want to create a website that is going to be attractive to the eye with no real effort. It can neither be overbearing nor boring and uninteresting. So, what do you go for?
Shopify has around 100 themes and variations to offer. Though some may seem quite expensive, it's a one-time payment that you won't ever have to repeat. If you believe in the bright future of your store, the theme is worth the money. Clearly, the platform focuses on quality over quantity. Plus, you can still customize your chosen theme and even add your own code.
WooCommerce gives you more power in terms of design. Sure, you can find WooCommerce specific themes on websites like ThemeForest. You really have to dig deep for a good one though. It makes more sense to just code your own design.
Ease of use
There is no doubt that Shopify is easier to use than WooCommerce. It is more beginner friendly and requires far less skill. You can create a beautiful and polished website in mere hours; something that might take days or weeks to do on WooCommerce without any preparation. Because all the templates are really high-quality, you don't have to dig deep. Just input your products and Shopify will do the work for you. Besides, the platform takes care of some legal things, like security and hosting.
WooCommerce definitely requires a certain level of skill. You cannot jump into creating your own website as a complete beginner. Thus, in this battle of WooCommerce vs Shopify, Shopify takes the cake.
Features
Both platforms have all the necessary features for creating and running a successful online store. If you've got skill, you can't really go wrong with either. However, in some aspects, Shopify goes the extra mile to create a comfortable selling experience for you. For instance, Shopify partners with different delivery services like UPS and DHL Express. That's not to say that WooCommerce doesn't allow shipping; you would just have to find a courier to ship your packages yourself.
As a seller, you can surely understand the importance of multichannel selling. Once again, Shopify one-upped WooCommerce by offering integrations with Facebook, eBay, Etsy, and other platforms free of charge. With WooCommerce, you have to pay extra for these integrations. In the grand scheme of things, it's not really a big deal because WooCommerce is free.
Payment methods and fees
Both platforms offer multiple ways for your customers to pay for your products. Those include Apple Pay, PayPal, debit and credit card, Square, and many others. Both platforms also have their own payment gateways. In the case of Shopify, you are encouraged to use Shopify Payments. If you don't, you have to give up 2% of every transaction and give that money to Shopify, otherwise known as transaction fees. Thus, the question "How much is Shopify?" becomes more relevant than ever.
WooCommerce is a lot more liberal with its payment methods and doesn't care what payment method you use. You can use WooCommerce Payments, but you don't have to. Bear in mind that each third-party payment gateway charges its own fees, so you still won't be getting 100% of the profit.
Customer support
Shopify does everything to help its customers and their websites thrive. When you're setting up the website, you can use the helpful Shopify wizard that will tell you exactly what to click on. Naturally, the platform also offers 24/7 support via chat, email, and phone. Take your pick!
WooCommerce goes above and beyond for its customers. WooCommerce is powered by Bluehost, so it would be fair to look at Bluehost's customer support. The platform offers 24/7 support through live chat and phone. You will find all kinds of guides in the knowledge center too. WooCommerce itself helps you build your first website with a number of setup guides.
SEO features and options
Search Engine Optimization is one of the most important features for a modern online store. That's what ensures you get a steady inflow of visitors to your website through Google. In other words, this is one of the features you really need in your day to day. Neither platform disappoints in this regard!
Both platforms offer different SEO plugins that are sure to make your page stand out (if you know how to use them). Yoast, for example, is one of the most commonly used WordPress SEO plugins. Shopify has some SEO apps to choose from in its app store. WooCommerce's SEO features and options are stronger than Shopify's. At the very least, there are more options!
Security
When you're dealing with payments and sensitive information, security is incredibly important. You don't want hackers to gain access to the private information of your customers. Shopify is an excellent choice when it comes to security, as it takes care of the security for you. Two of the main security measures you can take are SSL (Secure Socket Layer) Certificate and PCI-DSS (Payment Card Industry Data Security Standard) Compliance. Shopify is automatically PCI-DSS compliant and comes with SSL.
WooCommerce doesn't feature either and offers no security as an open-source platform. Therefore, if you choose to use WooCommerce, you're going to have to take care of security measures yourself or rely on your hosting provider to do that for you.
How easy is it to launch a store on each
The obvious answer here is that Shopify will allow you to get your store ready to go faster than WooCommerce. For starters, think about the time it will take you to design the website. As a beginner, Shopify is your best bet because it comes with a number of unique and customizable layouts. If you want to make your Shopify experience even smoother, you can use Sellbery to list all of your products. If you'd like to know more, you can visit our official website.
Connect multiple marketplaces to reach out to more customers.

Check the full list of features provided by Sellbery
With WooCommerce, you would likely have to build your website from scratch, which can take some time even if you're a professional coder. Even though WooCommerce usually takes longer, that doesn't mean it's any worse than Shopify. Shopify is just better suited for a seller who is pressed on time, while WooCommerce gives you more creative control.
Conclusion: WooCommerce vs Shopify – Which is Better?
In the battle of WooCommerce vs Shopify, the latter seems to be the winner. Shopify is overall easier to use and more suitable for beginners. It enables you to make a nice website quickly and relatively easily. If you're wondering, "Is Shopify worth it?", the answer is yes. WooCommerce is better suited for experienced and independent sellers who want to create a unique design for their online store. If you're still wondering which one is better, Shopify or WooCommerce, you're going to have to answer that question for yourself!


Also Popular on Sellbery