Shopify Competitors: Which eCommerce Platform is Right for You?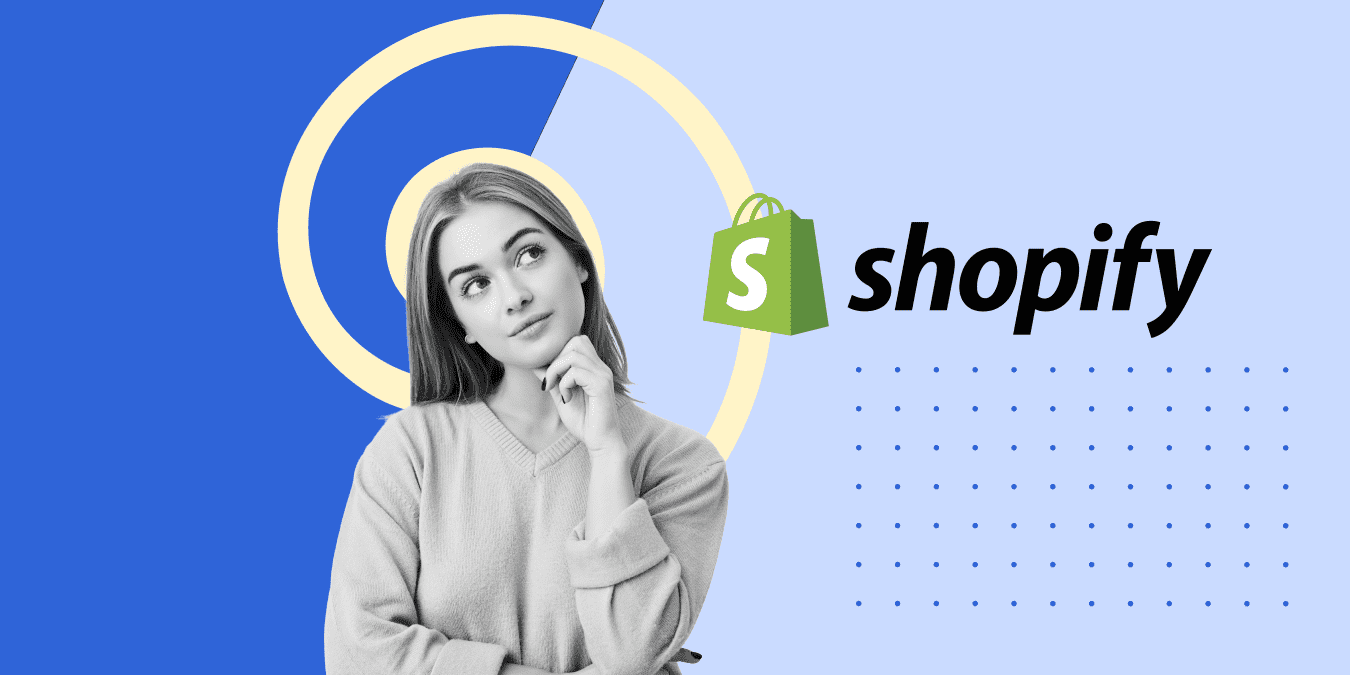 Looking for alternatives to Shopify? Explore the top Shopify competitors and find the best alternative eCommerce platform for your business needs.
Are you looking for alternatives to Shopify? In this blog post, we'll explore various eCommerce platforms that can compete with Shopify's offerings. Whether you're a small business owner or an aspiring entrepreneur, finding the right platform is crucial for your online success. Let's delve into the world of Shopify competitors and discover the best options available.
What are the most popular Shopify competitors
Wondering which platforms give Shopify a run for its money? Look no further! We have prepared a list of the top 10 contenders in the eCommerce arena and explore their unique features and benefits.
WooCommerce: WordPress-Powered eCommerce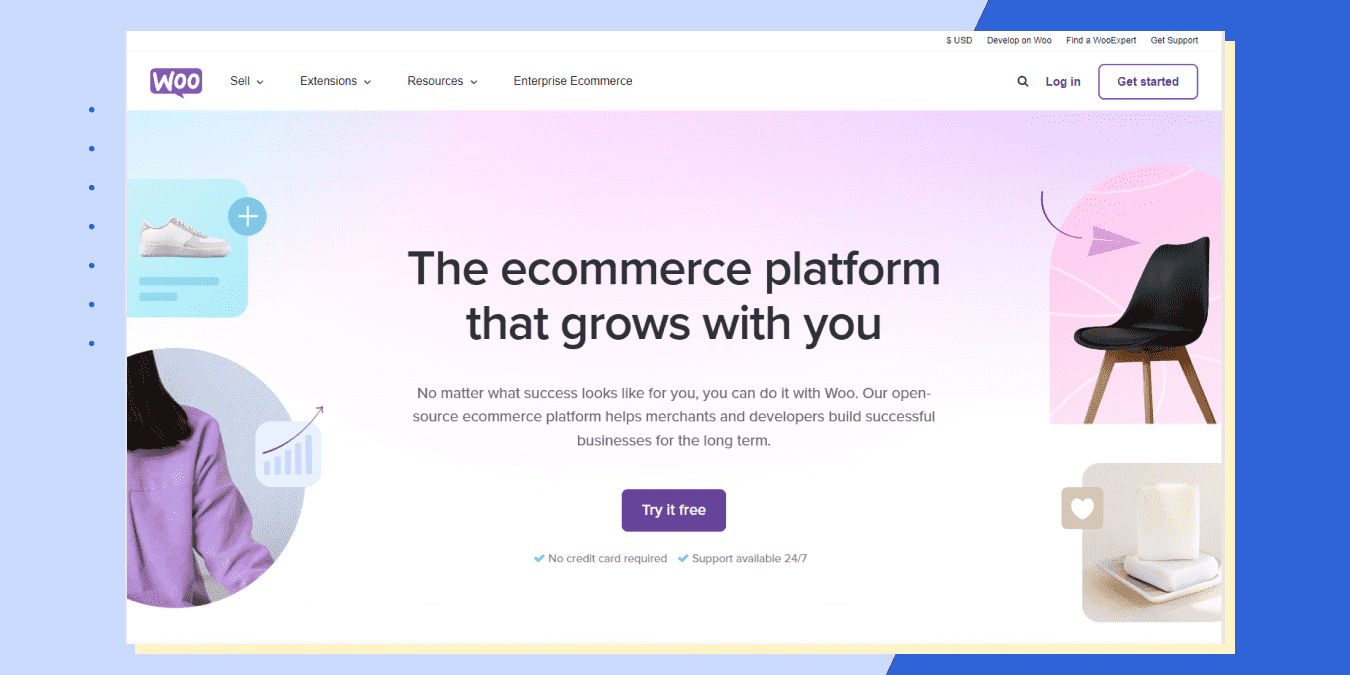 If you're already familiar with WordPress, WooCommerce might be the perfect solution for your online store. It is the leading eCommerce platform in 2023 and we can see why. This open-source platform seamlessly integrates with WordPress websites, offering a user-friendly interface and robust customization options.
Key Features of WooCommerce
Flexible and customizable: With a wide range of themes and plugins, you can create a tailored online store that suits your brand image. For example, Sellbery is a product management tool available for WooCommerce stores that automates your product listings and offers multi-channel selling capabilities, saving you time and money. Additionally, It empowers you with eCommerce AI that generates titles, descriptions, images and tags for your listings and boost your conversion rate.
Large user community: Benefit from an extensive support network of developers and enthusiasts who contribute to the continuous improvement of WooCommerce.
Scalable and extendable: As your business grows, WooCommerce can accommodate your needs with various add-ons and extensions.
WooCommerce AI and Shopify AI, What's incommon?

The POWER of Sellbery AI.

AI in B2B eCommerce is not always easy, but not with Sellbery AI. We allow for any keyword to be optimized and make your Woocommerce and Shopify stores transform with Sellbery AI into WooCommerce AI and Shopify AI.
Learn more!
Magento Commerce: Power and Performance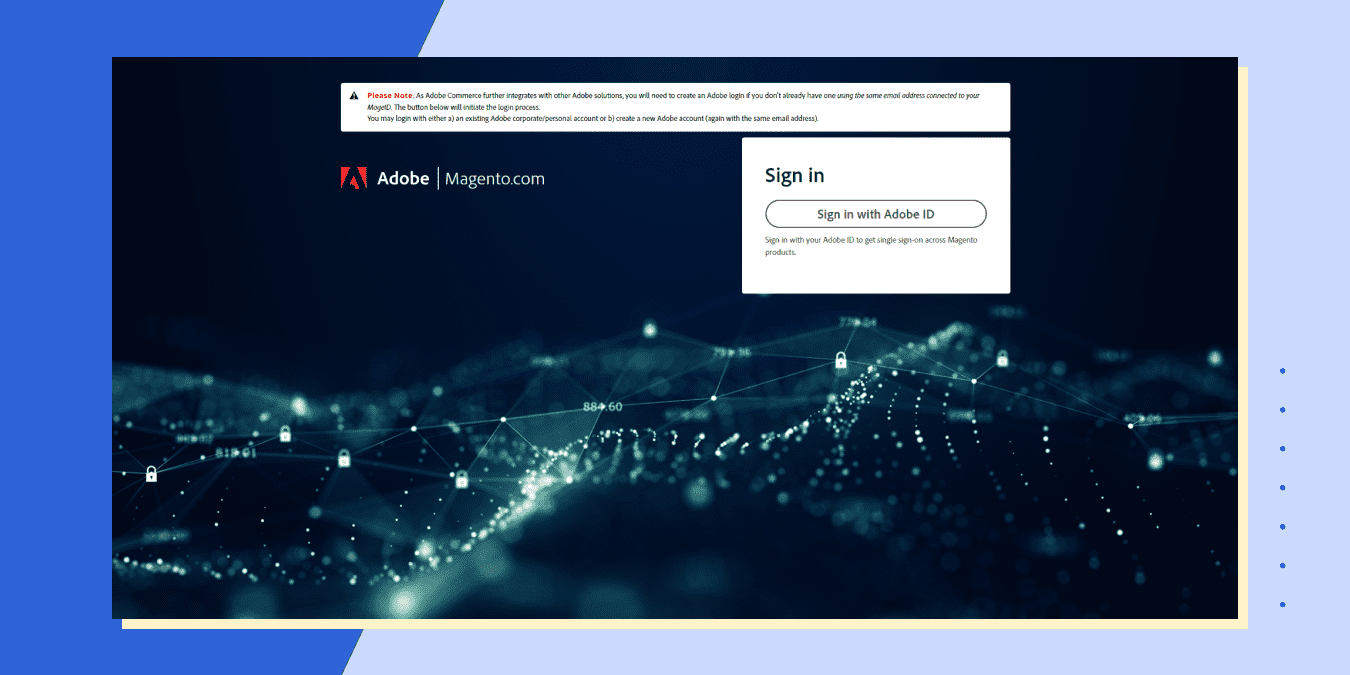 For businesses looking for a scalable and powerful alternative to Shopify, Magento Commerce now known as Adobe Commerce is an excellent choice. With its enterprise-level features and extensive customization options, it caters to the needs of both small sellers and large businesses.
Key Features of Magento
High performance: Magento commerce is designed to handle high traffic volumes and large product catalogs without compromising speed or user experience.
Advanced features: From advanced inventory management to personalized marketing campaigns, Magento provides an array of powerful tools to enhance your store's functionality.
SEO-friendly: With built-in SEO capabilities, Magento helps you optimize your store's visibility on search engines, attracting more organic traffic.
BigCommerce: All-in-One Solution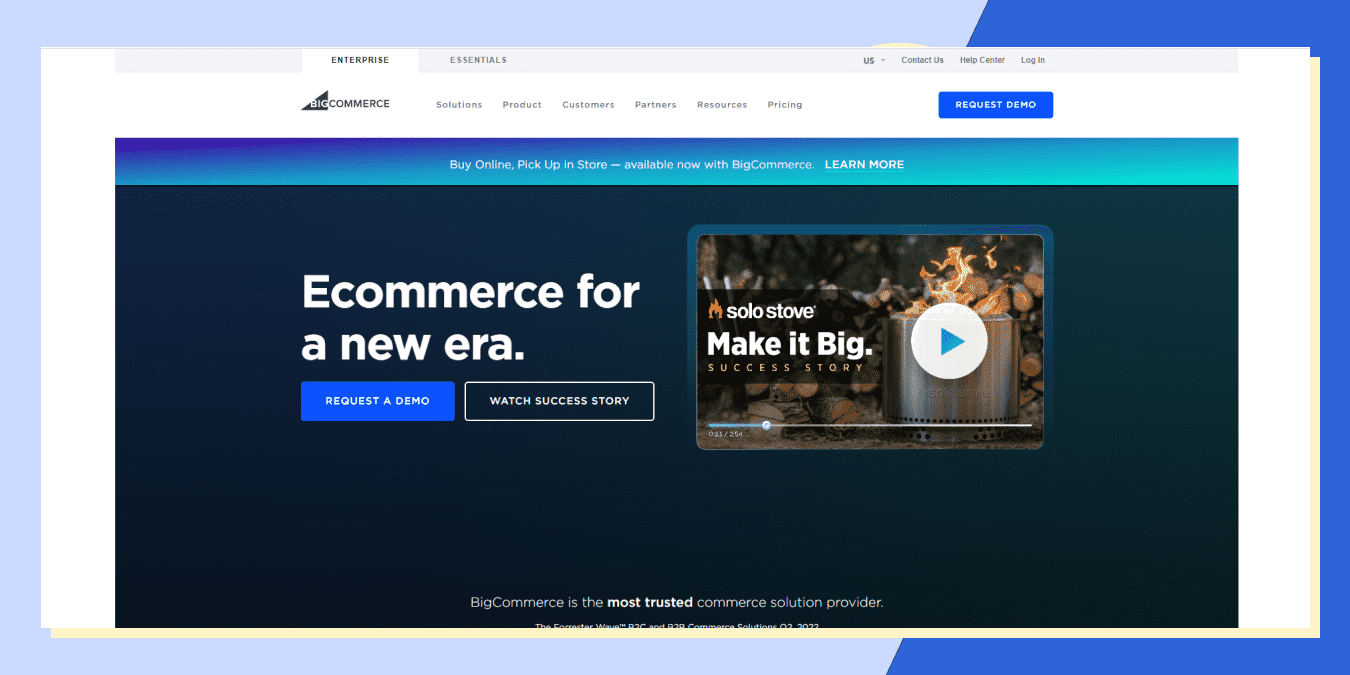 If you're looking for an all-in-one eCommerce platform that handles everything from web hosting to payment processing, BigCommerce has you covered. This robust solution offers a range of built-in features and scalability options.
Key Features of BigCommerce
Comprehensive feature set: BigCommerce provides a wide range of features out of the box, including payment integration, inventory management, and marketing tools.
Mobile optimization: With mobile commerce becoming increasingly important, BigCommerce ensures your store looks great and functions flawlessly on all devices.
Scalability: Whether you're starting small or anticipating rapid growth, BigCommerce offers plans suitable for businesses of all sizes.
Squarespace: Simplicity and Elegance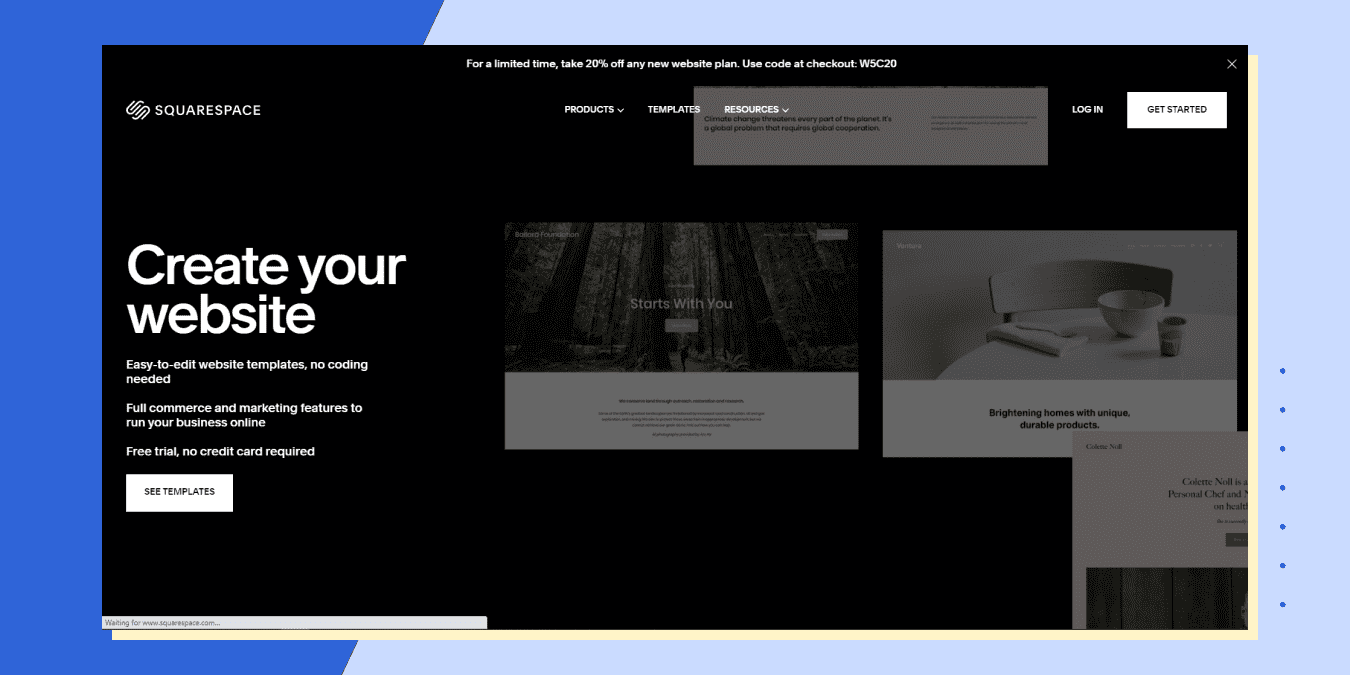 Next, we have Squarespace, one of the leading website builders in the industry. It is renowned for its visually stunning templates and user-friendly website builder. Squarespace combines ease of use with a sleek design, making it an attractive option for creative entrepreneurs and small businesses.
Key Features of Squarespace
Visually appealing templates: Squarespace offers a range of stunning templates designed to showcase products and engage customers.
Drag-and-drop website builder: Create a professional-looking website without any coding knowledge, thanks to Squarespace's intuitive interface.
Reliable hosting: With Squarespace, you don't need to worry about managing hosting or security—it's all taken care of for you.
Volusion: Streamlined eCommerce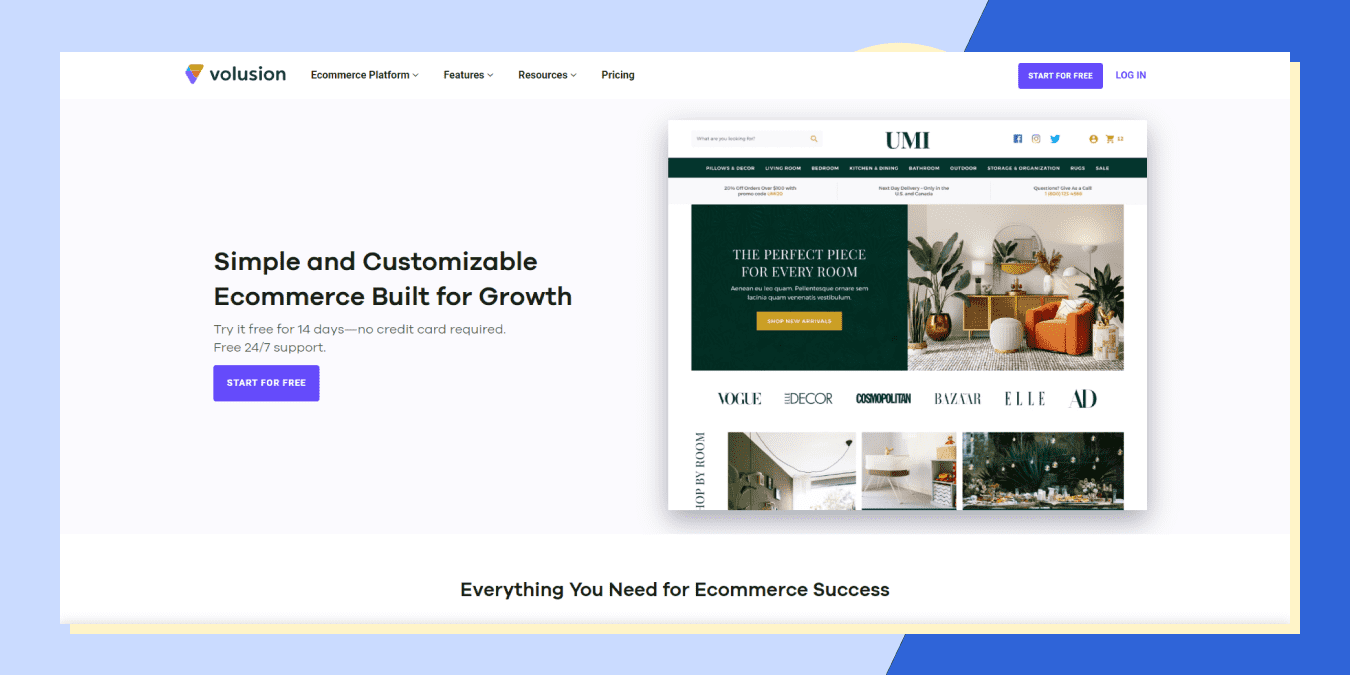 Volusion is another popular Shopify Competitor. It focuses on simplicity and ease of use, making it an ideal choice for small businesses and entrepreneurs who want to set up an online store quickly.
Key Features of Volusion
User-friendly interface: Volusion's intuitive interface allows users to build their online stores effortlessly, even with limited technical knowledge.
Built-in marketing tools: Volusion offers a range of marketing features, such as SEO optimization, social media integration, and email marketing, to help you promote your products effectively.
Secure and reliable: With secure hosting and PCI compliance, Volusion ensures that your customers' data is protected and your store remains reliable.
Weebly: User-Friendly Website Builder with eCommerce Functionality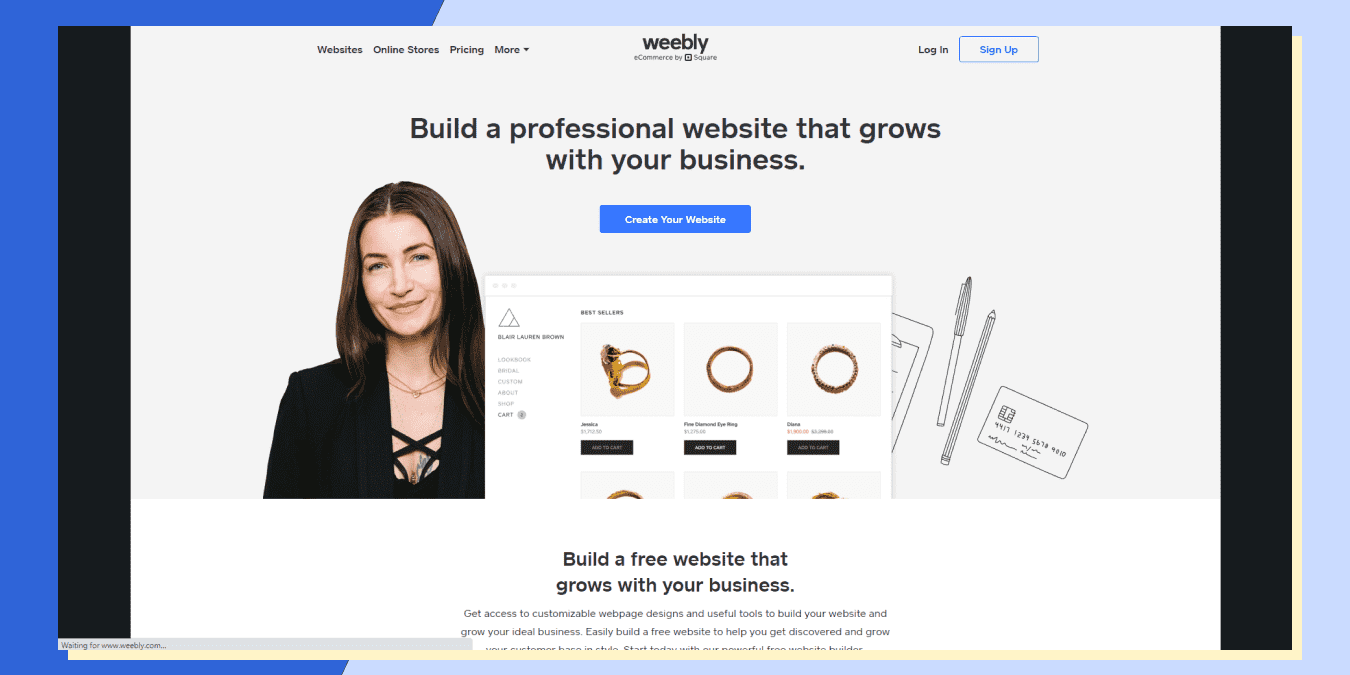 Weebly is another popular website builder that offers eCommerce functionality, making it a suitable alternative to Shopify. It provides a user-friendly interface and a range of features to help you create and manage your online store.
Key Features of Weebly
Intuitive website building: Weebly's drag-and-drop editor makes it easy to create professional-looking websites without requiring coding knowledge or experience.
eCommerce capabilities: Weebly provides essential eCommerce features such as product management, inventory tracking, secure checkout, and order management, allowing you to run your online store efficiently.
Mobile-responsive design: Weebly ensures that your online store looks great and functions seamlessly on mobile devices, providing a positive shopping experience for your customers.
App center: Weebly offers an app center with various integrations and extensions that extend the functionality of your store, allowing you to add features such as email marketing, social media integration, and customer reviews.
SEO optimization: Weebly includes built-in SEO tools, such as customizable page titles, meta descriptions, and URL structures, to help improve your store's visibility in search engine results.
Sellbery – eCommerce AI now is here with Sellbery.

Let machine learning (AI) lead your titles, description, and tags to be SEO optimized for marketplaces in 3 clicks.
GET YOUR LISTING OPTIMIZED!
Salesforce Commerce Cloud: Enterprise-Level eCommerce Solution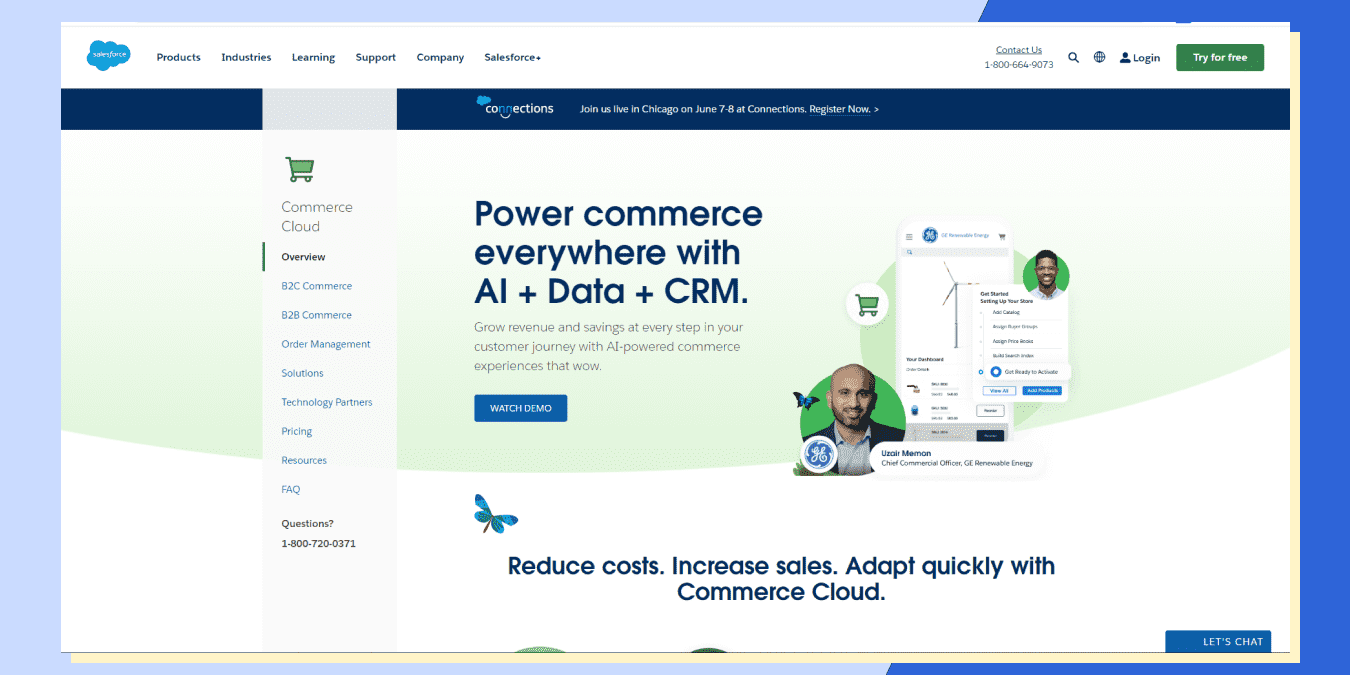 If you're looking to take your online business to new heights then check out Salesforce Commerce Cloud. It is a robust enterprise-level eCommerce platform and offers a wide range of features and capabilities. It provides businesses with the tools they need to create personalized and seamless shopping experiences for their customers.
Key Features of Salesforce Commerce Cloud
Omnichannel capabilities: Salesforce Commerce Cloud allows businesses to provide a consistent shopping experience across multiple channels, including websites, mobile apps, social media, and physical stores.
Personalization and AI-driven recommendations: The platform leverages artificial intelligence (AI) to deliver personalized product recommendations and tailored shopping experiences based on customer data and behavior.
Scalability and performance: Salesforce Commerce Cloud is designed to handle high volumes of traffic and transactions, making it suitable for large-scale businesses with complex requirements.
Integration with Salesforce CRM: As part of the Salesforce ecosystem, Commerce Cloud seamlessly integrates with other Salesforce products, allowing businesses to leverage customer data and provide personalized marketing and customer service experiences.
OpenCart: Open-Source eCommerce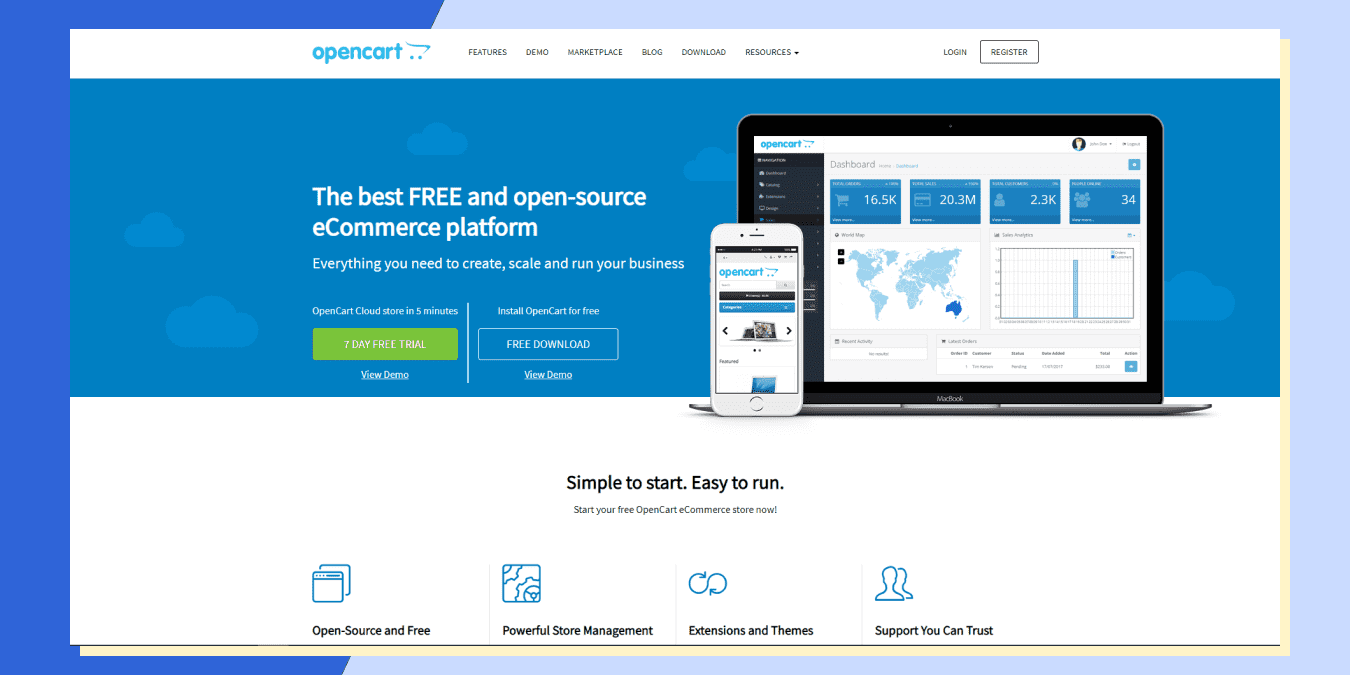 For businesses that prefer open-source solutions, OpenCart provides a powerful and customizable platform. It offers a range of features and extensions to help you create a unique online store.
Key Features of OpenCart
Flexible customization: With a vast library of themes and extensions, OpenCart allows you to customize your store's design and functionality to match your brand.
Multilingual and multi-currency support: Expand your reach to international markets with OpenCart's built-in language and currency options.
User-friendly interface: OpenCart's intuitive admin panel makes it easy to manage your store, add products, and track orders.
Ecwid: Seamless Integration with Existing Websites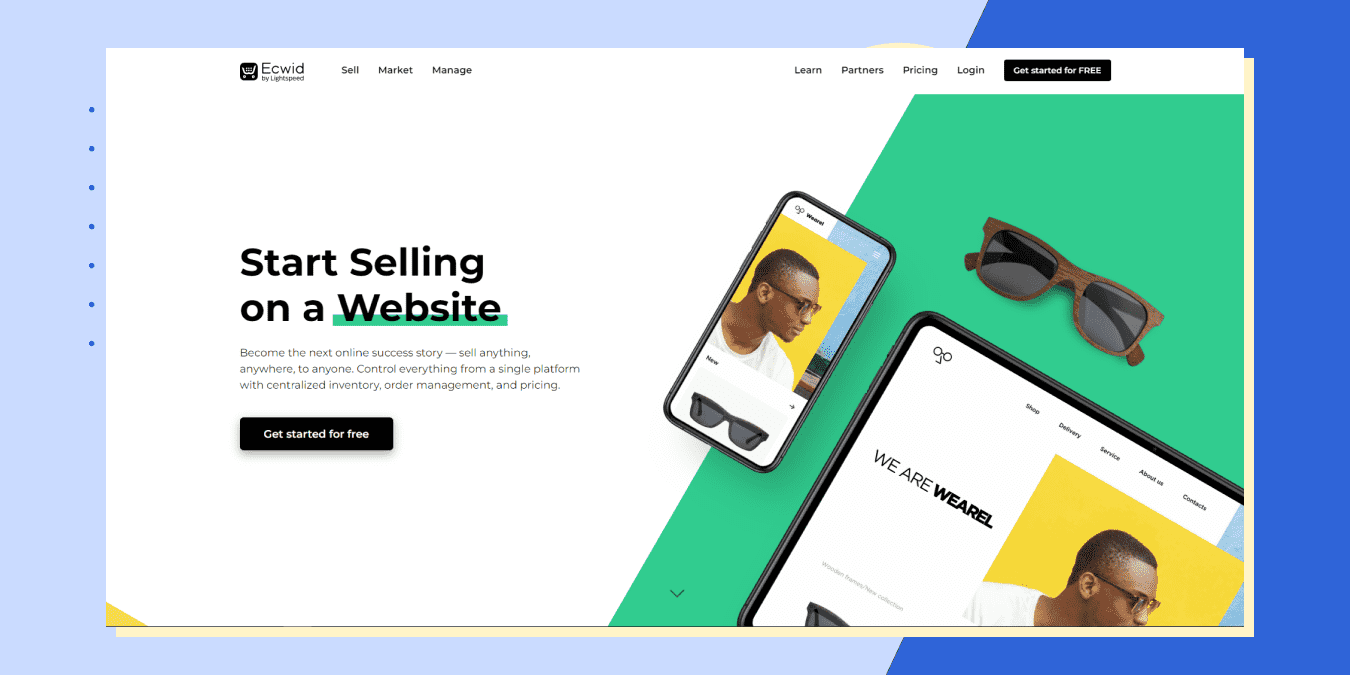 If you already have a website and want to add eCommerce functionality without starting from scratch, Ecwid is an excellent choice. It seamlessly integrates with popular CMS platforms and social media sites.
Key Features of Ecwid
Easy integration: Ecwid allows you to add an online store to your existing website, blog, or social media page with just a few clicks.
Mobile commerce ready: Your Ecwid store automatically adapts to different devices, ensuring a smooth shopping experience for mobile users.
Global reach: Ecwid supports multiple languages, currencies, and international shipping options, enabling you to cater to a global customer base.
Shift4Shop: Comprehensive eCommerce Solution with Built-in Payment Processing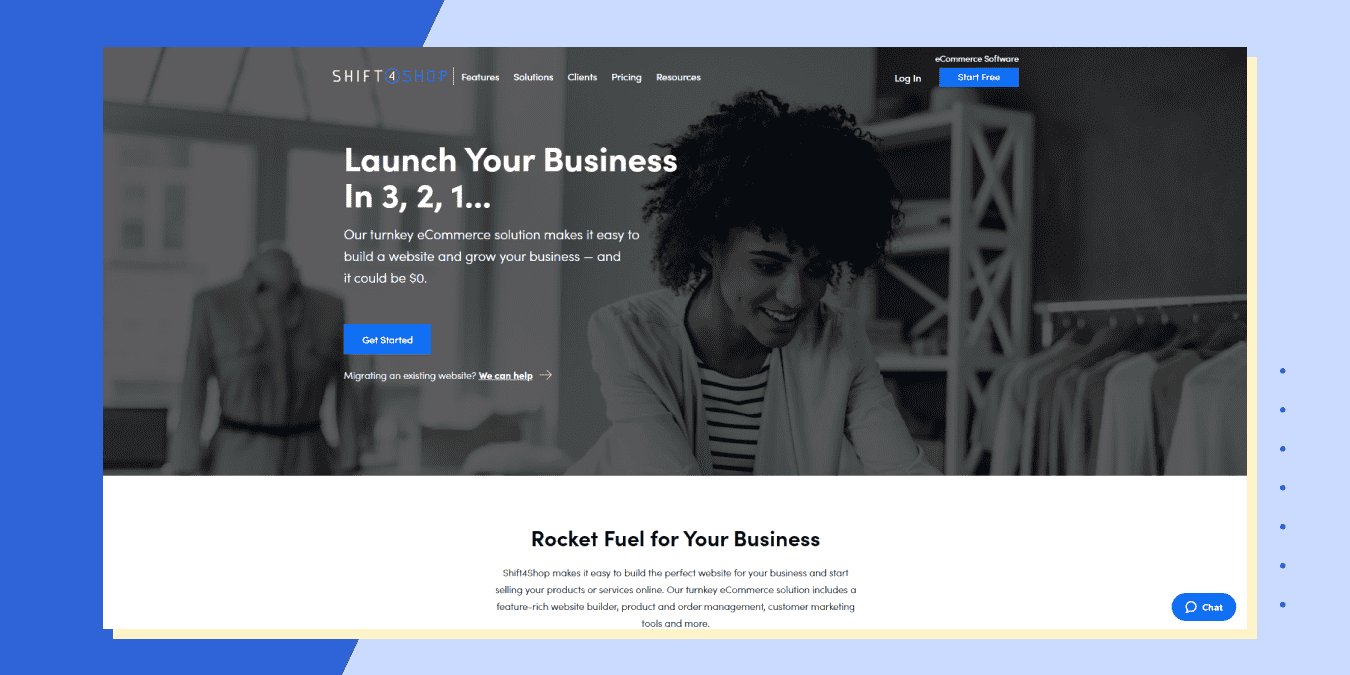 Shift4Shop (formerly 3dcart) is an all-in-one eCommerce platform that combines a robust feature set with built-in payment processing capabilities. It provides a comprehensive eCommerce solution for businesses of all sizes. With its advanced features and integrated payment processing, Shift4Shop offers a seamless and efficient online selling experience.
Key Features of Shift4Shop
Integrated payment processing: Shift4Shop includes built-in payment processing, allowing you to accept credit card payments directly on your website without the need for third-party payment gateways.
Extensive customization options: With Shift4Shop, you can customize your store's design, layout, and functionality to match your brand's unique identity.
Marketing and SEO tools: Shift4Shop offers a range of marketing and SEO features, including email marketing, social media integration, and search engine optimization, to help drive traffic and increase conversions.
Secure and reliable: Shift4Shop prioritizes security and provides advanced measures to protect your customers' sensitive information, such as SSL certificates and fraud detection tools.
Scalability and growth potential: Shift4Shop can accommodate businesses of all sizes, from small startups to enterprise-level operations, with its scalable infrastructure and flexible pricing plans.
Wix: User-Friendly Website Builder with eCommerce Functionality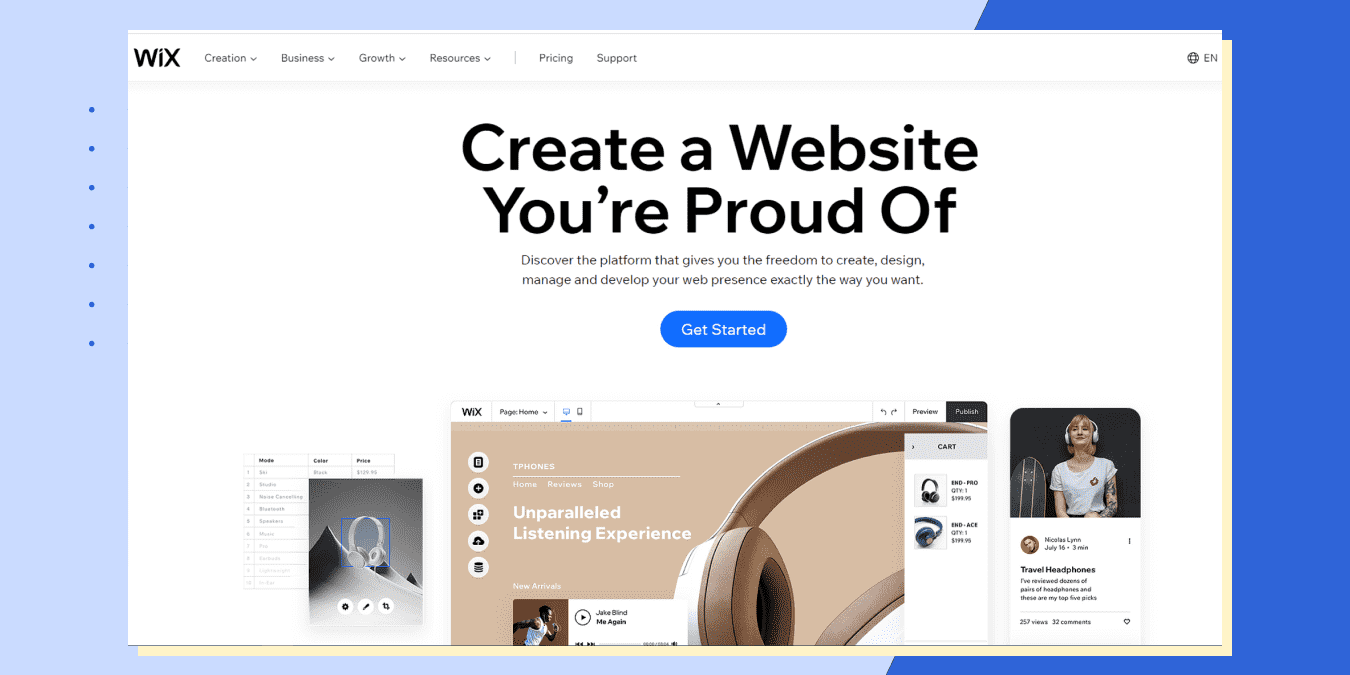 Wix is a popular website builder that also offers eCommerce capabilities, making it a viable competitor to Shopify. With its drag-and-drop editor and extensive app market, Wix provides an intuitive and customizable platform for creating and managing your online store.
Key Features of Wix
Easy website building: Wix's drag-and-drop editor allows you to create stunning websites without any coding knowledge, making it accessible for beginners.
eCommerce functionality: Wix provides a range of eCommerce features, including product listings, shopping cart, secure checkout, and inventory management, enabling you to sell products online.
App market: Wix offers a vast app market where you can find various extensions and integrations to enhance your store's functionality and provide a better shopping experience for your customers.
Mobile optimization: Wix ensures that your online store is mobile-responsive, enabling your customers to browse and make purchases from their smartphones or tablets.
SEO tools: Wix provides built-in SEO features, such as customizable meta tags, URL optimization, and sitemap generation, to help improve your store's visibility in search engine results.
In Summary
In the rapidly evolving realm of online commerce, numerous platforms can compete with Shopify in terms of their features, flexibility, and performance. Among the top contenders in the market are WooCommerce, Magento Commerce, BigCommerce, Squarespace, Volusion, Weebly, OpenCart, and Ecwid. Each of these platforms presents a distinctive array of features and advantages, catering to diverse business requirements and personal preferences.
Whether you're a small business owner or an ambitious entrepreneur, delving into these alternative options to Shopify will empower you to make a knowledgeable choice when it comes to selecting the ideal platform for your online store. Moreover, you can enhance the capabilities of your store by leveraging the transformative potential of Sellbery Ai. With its expertise in multi-channel selling and listing, Sellbery Ai can help you expand your eCommerce business.
AI Is Bringing Change to the eCommerce Industry and Sellbery is part of it.

Sellbery AI is just getting started on how we can improve eCommerce life and reduce manual work.
Try it Now

Frequently Asked Questions (FAQs)
Can I migrate my existing Shopify store to another eCommerce platform?
Yes, most eCommerce platforms offer migration tools or services to help you seamlessly transfer your store from Shopify.
Are these Shopify competitors suitable for marketplace sellers and small businesses?
Absolutely! Many of these platforms cater to small businesses, offering affordable plans and user-friendly interfaces.
Do these platforms support multiple payment gateways?
Yes, all the mentioned platforms support integration with various payment gateways, providing flexibility for your customers.
Can I customize the design of my online store on these platforms?
Yes, each platform offers customization options, such as themes, templates, and CSS editing, allowing you to create a unique store design.
Are there any transaction fees associated with these platforms?
Transaction fees vary depending on the platform and pricing plan you choose. Some platforms charge a transaction fee, while others offer fee-free transactions.
Which platform is the best alternative to Shopify?
The best alternative depends on your specific business needs and preferences. For example, Weebly can be a good alternative for small businesses to create new website stores whereas Adobe Commerce is a good alternative to Shopify for established businesses. Consider factors such as scalability, pricing, features, and ease of use to determine the platform that aligns best with your requirements.


Also Popular on Sellbery
How To Add Google Analytics To Shopify
Analytics is a full-proof way to learn what your customers really need instead of guessing what they might need. Google Analytics has become a goldmine of e-commerce data for online sellers all over the world.