How to Sell on Walmart: In-Depth Guide to Conquering the Marketplace in 2019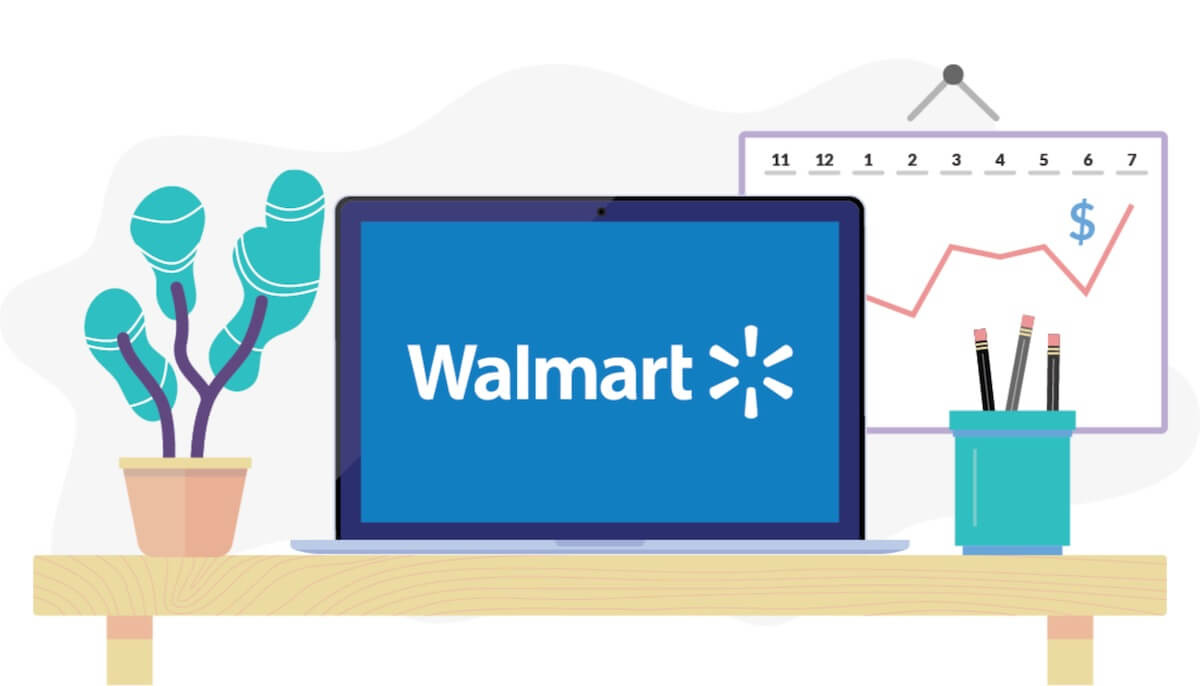 Walmart is one of the biggest retail chains in the USA that now operates in 27 countries. It started in the 1960s and gained a competitive edge thanks to low prices and a wide selection of products. Walmart is also the second largest online retailer in the USA, just right after Amazon, with yearly online sales of $13-15 billion.
Walmart is one of the biggest retail chains in the USA that now operates in 27 countries. It started in the 1960s and gained a competitive edge thanks to low prices and a wide selection of products. Walmart is also the second largest online retailer in the USA, just right after Amazon, with yearly online sales of $13-15 billion.
In 2009 Walmart launched its marketplace – Walmart Marketplace – and allowed other sellers to sell on Walmart.com. Third-party retailers are allowed to sell items in 35+ of product categories. You can find almost anything on Walmart Marketplace, from food and health products, to jewelry and sports goods.
If you want to explore Walmart Marketplace and see it as a place for expanding your business, you probably have wondered how to sell on Walmart. This step-by-step guide will help you set up your account, add products, and find first customers.
The Advantages and Downsides of Being a Walmart Marketplace Seller
Before signing up on Walmart Marketplace and starting to sell products, you need to first learn about the main operations and regulations that underlie the famous marketplace. We have gathered the most important facts about this marketplace that might greatly influence your decision.
How to sell on Walmart: Main Advantages of the Marketplace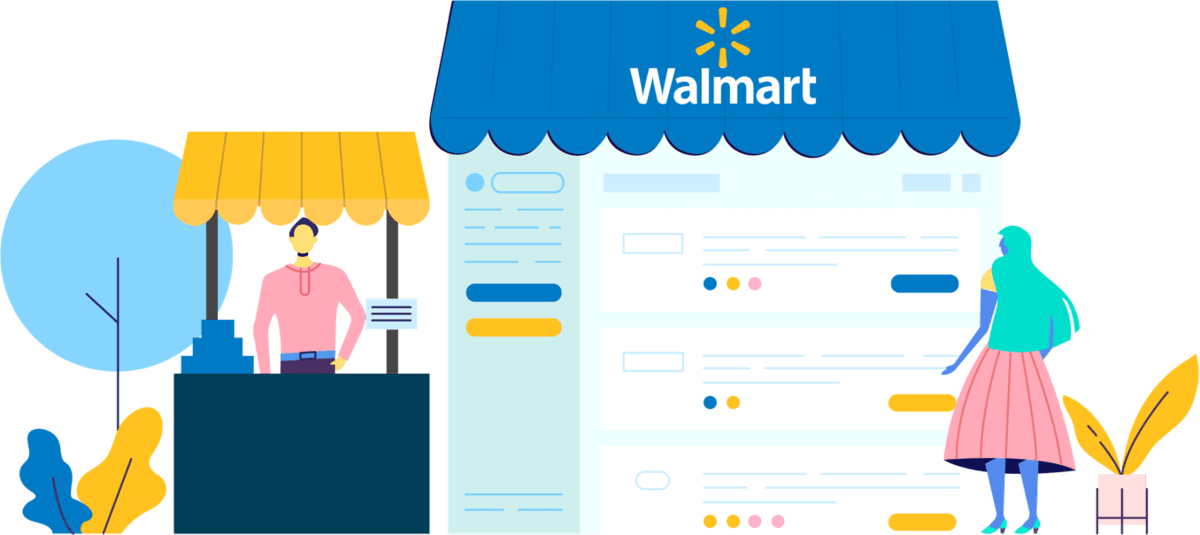 Let's start with the most prominent benefits the Walmart Marketplace can bring to retailers:
Various marketplaces have different fees you need to pay to have the right operating on a platform. Walmart does not charge you for the initial setup of your account and monthly fee. The only fee you pay is referral fee which varies from 6% to 20% depending on the product category.
Multichannel selling is a competitive advantage as it allows marketing products to a wider audience. The number of monthly visitors is about 110 million and any of these people can become your customers. By selling to a wider customer base, you can create more accurate buyer personas and use it for future better targeting.
If you encounter any problems while selling on Walmart, there are a few ways of solving them. Instead of googling the answer to your question and asking your fellow sellers, you can contact Walmart hotline for sellers. Also, the marketplace provides access to an interactive menu to determine specific problems. It streamlines sales operations greatly as Walmart does not leave sellers alone with problems but guides them through the whole process.
While Walmart Marketplace is a popular place among shoppers, it still fails to keep pace with Amazon. As a result, the competition on the marketplace is lower, which you can use to your advantage and compete for customers' attention more easily.
Walmart is a famous and well-established trademark. New customers are more likely to make a purchase on a famous marketplace rather than on an unfamiliar e-commerce website. By listing your products on the Walmart marketplace, you establish trust-based relations with customers.
Have you ever chosen all the products you needed, added them to your cart, but then could not find the payment option you preferred, and abandoned the cart? Well, Business Insider states that unavailability of preferred payment option is the reason why 25% of US customers abandon their carts.
With Walmart, there is no such problem. The marketplace offers various payment options and accepts credit and gift cards, PayPal, Visa Checkout, Cash, Chase Pay, Amex Pay, and many more.
Walmart Marketplace has a dedicated mobile app. Customers can buy products from the devices on their own choice, be it a PC, laptop, smartphone, or tablet.
Sellbery is a multichannel listing tool which automatically synchronizes product listings, order and inventory data between online stores on Shopify, Magento, Woocommerce and top marketplaces such as Ebay, Amazon, Google ads. etc.
How to be a Successful Walmart Marketplace Seller: Main Cons You Need to Know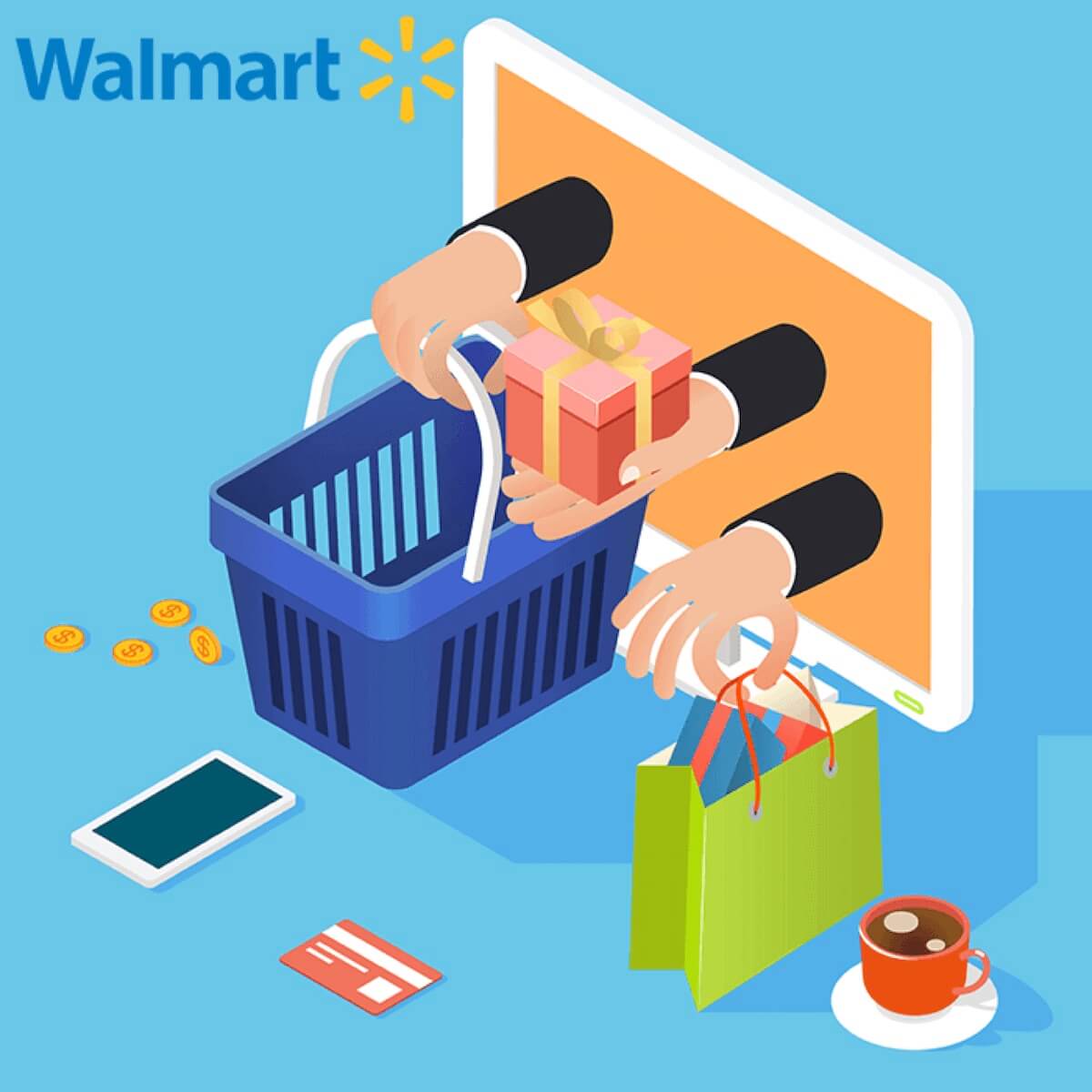 While selling products on the Walmart Marketplace is beneficial for an e-commerce business, there are some downsides that can stop you from pursuing this sales source:
Walmart puts a high emphasis on low prices and sellers need to compete with other merchants selling the same products. As you are forced to lower your prices, it may take a hit on your profit margins.
Order fulfillment and support
Since Walmart does not provide an option of order fulfillment by the marketplace, you need to take care of it yourself. The packaging and shipment of all products are also on you. You need to remember that Walmart forbids to deliver products in branded packages and put inside any promotional materials.
When two sellers offer the same product price wars begin. Walmart gives a higher preference for the products that were listed first and displays them higher in search results. If you are not that lucky one, the only chance to compete is by putting a lower price.
Walmart expects sellers to offer the lowest prices possible. If the marketplace finds out that you are selling the same product somewhere for a lower price, your item will be delisted.
Walmart Marketplace is not open to all sellers as some might not be able to pass the verification process. You will find out more on the matter in the next chapter.
Main Principles That Underlie Walmart Marketplace?
Walmart Marketplace is unlike the vast majority of marketplaces. There are some limitations that forbid certain groups of sellers to operate on the platform. This chapter will help you decide whether or not you are eligible to sell on Walmart and what products better to list and which are more suitable for other marketplaces.
Are You Eligible to Sell on Walmart?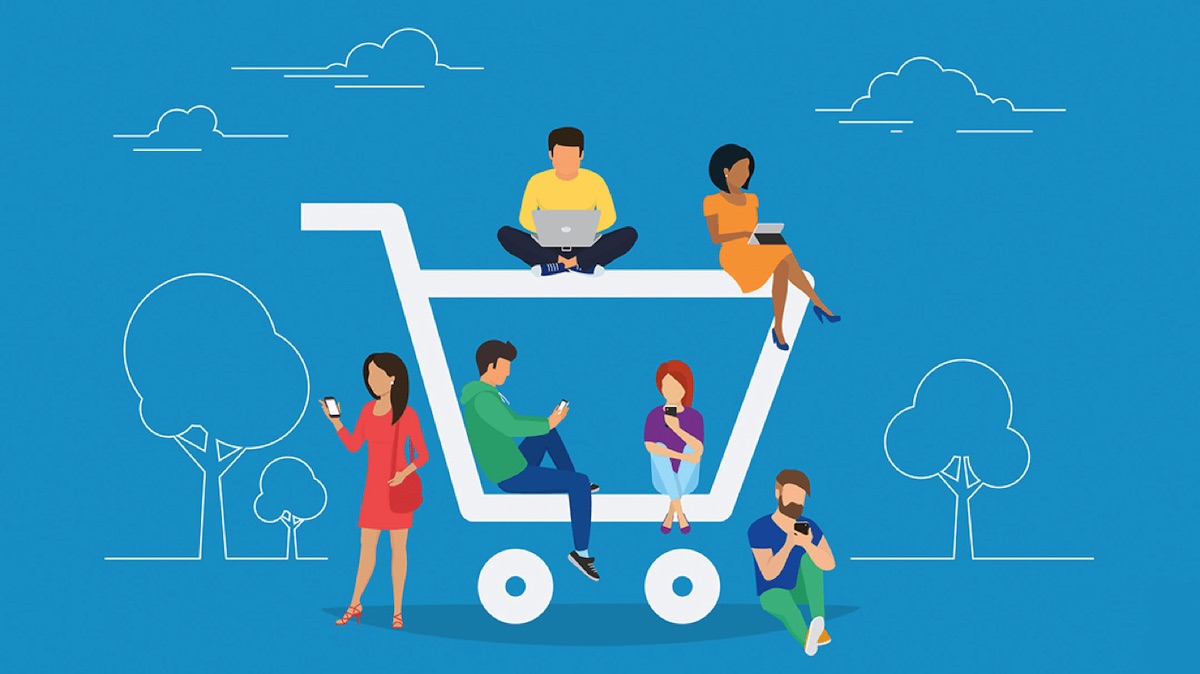 Walmart strives to provide customers with the best customer experience. That is why the marketplace only works with established online sellers. This is the main difference between Walmart and marketplaces like Amazon and eBay.
If you are new to online sales and have not yet operated on any marketplace, Walmart will not approve your application. Online sales history is very important for Walmart. It takes into consideration the history of a seller's operations on their own website, Amazon, and eBay if you have ever sold a product there. You need to be a proven e-commerce retailer with eligible product collection.
Negative customer reviews on Amazon and eBay weigh heavily on your chances of getting approval from Walmart.
What products are best to sell on Walmart Marketplace?
As we have already mentioned, reasonable prices and high quality are two of the characteristics that Walmart emphasizes the most.
If the products you sell are high-end luxury items or low-end imports, it is better to list them on other marketplaces. Also, be ready to constantly slash prices to say at the top of the competition. As a result, products with low profit margins are not worth selling in the Walmart Marketplace.
How do you become a Walmart Marketplace seller?
To become a Walmart Marketplace seller, you need to successfully go through the established registration process. We will guide you through the main steps you need to undertake prior offering products on the platform.
Apply to become a Walmart.com seller
Walmart wants its sellers to align with its values, have an impeccable reputation, provide exceptional customer support, a unique assortment of products, and fast orders fulfillment. If you think that your brand meets these requirements, apply to become a Walmart seller. Marketplace applications take up to 10 minutes to complete. Provide as much info as you can within as it will increase your chances of getting approval.
If and when Walmart will approve your application it will send you an invitation via email to set up your account.
Sign Up with Walmart
Now that you have received approvement, it is time to create a Walmart account for your business.
Before you start the registration process, check out the starter guide in Walmart Knowledge Base. Also, you will need to mark steps as complete in the Launch Checklist section of your account.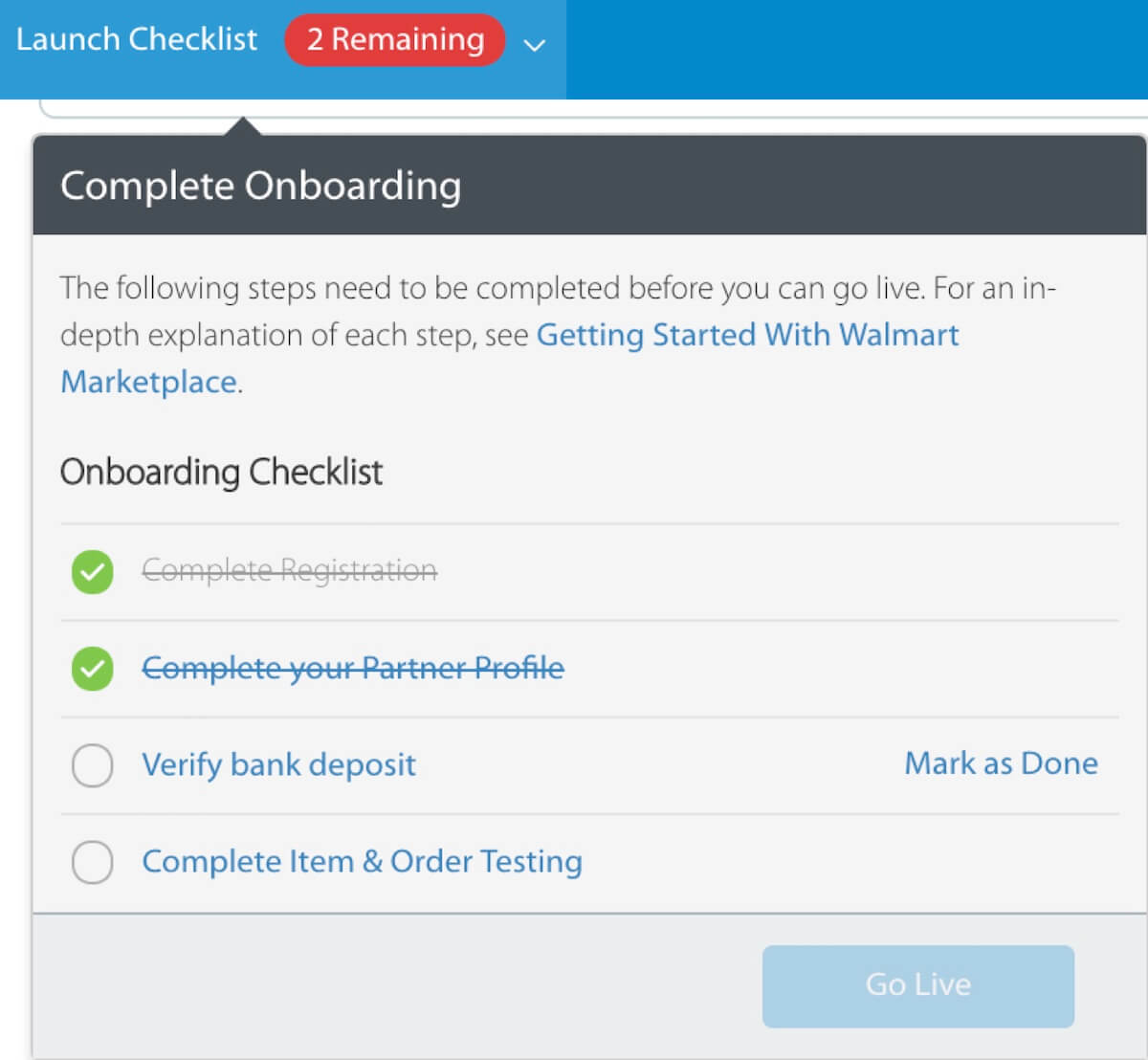 The first thing you need to do is follow the list Walmart send via email. It will redirect you to the

Signup Wizard

, where you will need to fill out the registration for. To do that, you will need the following information:
Company address
Information about bank account used for payments from Walmart
Digital copy of the latest W-9 form. If you do not have it,

Signup Wizard

will provide you with it.
Then you need to complete your

Seller Profile

. You need to provide the following data:
Company Info
Phone number, email, etc.
Provided shipping options
Return Policy
Privacy Policy.
After having provided your bank information, in the next 24 hours, Walmart will make a deposit of a penny to your account. After this verification step, you can mark the Verify Bank Deposit step as completed.
Now you need to set up your taxes, which includes:
Setting up Tax Nexus requirements
Providing sales tax codes – one for each shipping method
Creating your tax policy. Walmart expects you to provide it in 4,000 characters or less.
If you encounter any problems at any of the stages, you can contact Walmart and get a qualified help from the marketplace's seller support team.
The last but not least important step is adding your first products and testing ordering system. You will need to have the following information ready:
Identify what product category and subcategory is right for your product
Choose a title for your item
Prepare product images, short and long descriptions.
Fill out the Item Setup Feed with all the necessary information. After that, you will need to preview your items and complete Item and Order Testing.
In the

Seller Center select

Preview Item

to check how your product will be shown to customers
Update your item inventory to 1 to

Test Order.

Then click on

Update Inventory

and

Publish Item

to make it visible to Walmart customers
Click on

Purchase Item

to go to the live item page. You can purchase your product there, but only after you have created your customer account.
A small tip: Test Order Cancellations, Order Shipping, and Order Refund option to be sure that everything is set up right and your customers will not have problems whey they try purchasing from you.
Add your first products to Walmart: Feed Options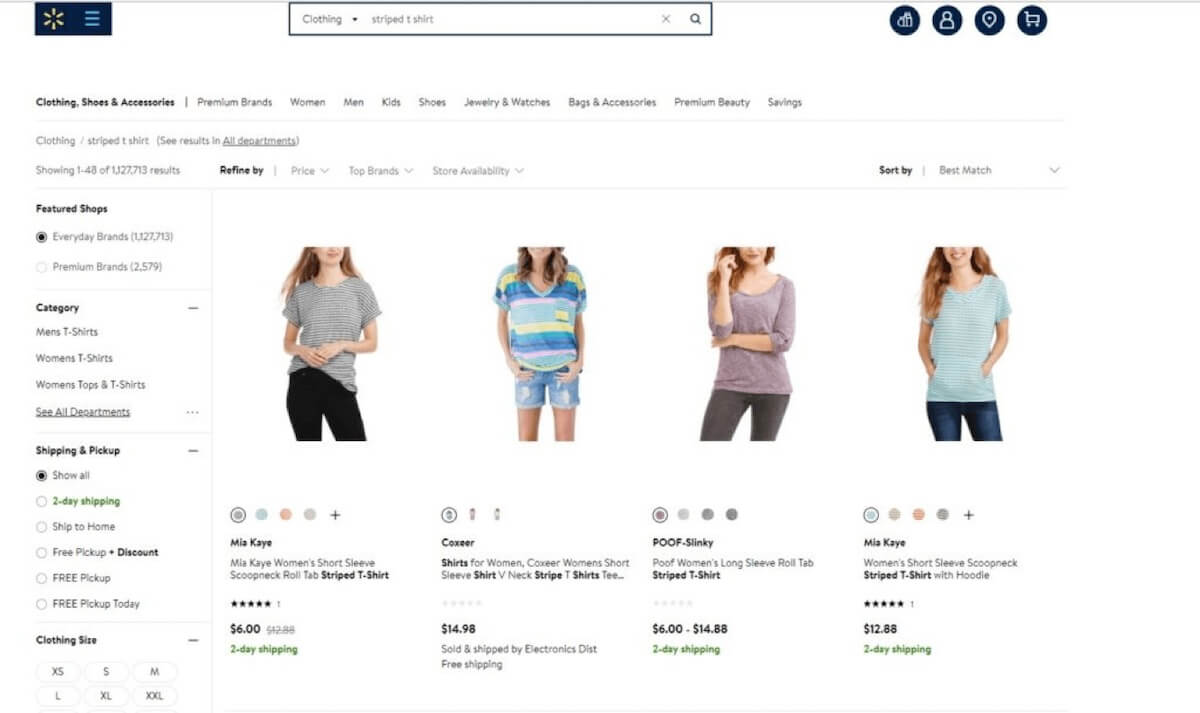 Now that you are ready to sell products on the Walmart Marketplace, you need to add your first items and test the ordering system. The platform provides sellers with a few options for adding products. Let's take a closer look at each of them.
Set Up Products on Walmart Manually
While this might not be the best option, Walmart still provides you with the ability to add products manually. If you are a seller with a small inventory, it makes sense to utilize it.
You need to first create a CSV file using Excel or Google Sheets with all the specification Walmart required to include.
If you deal with large inventory and plan on selling products in big volumes, one of the following options may be better in such cases.
API Connection
This option is for sellers who are not afraid of taking on a quite challenging task of setting the API connection of your e-commerce store, inventory database, or order management system with the Walmart Marketplace.
Listing & Orders Management Platforms
Probably you are one of the sellers that will need to bulk list products. If you already operate on other marketplaces and have your own online store, it is worth checking out available multichannel listing platforms.
Sellbery helps users to list and manage products and orders on multiple e-commerce marketplaces and online stores. It provides a broad range of integrations, including Walmart, Amazon, eBay, and many more. Upload your products ones and synchronize data across all sales channels. Sellbery frees up your time, allows to manage orders, and avoid overselling. Provide your customers with the best shopping experience.
Forever Free 99 SKU Plan — the best offer on the market.
Pain-free integrations with the largest marketplaces to sell your products in 50+ countries.
Free & Easy connection to Google Merchant for an unlimited product upload to start Google Smart Shopping Campaigns.
Tips on becoming a successful Walmart seller
After you become a registered Walmart seller, you need to sell as many products as you possibly can. Do to that, you need to apply one of the available techniques to convert browsers into buyers. You can either choose a paid or organic method to increase the visibility of your products. Here are a few tips on how to do that no matter what your budget is.
Product identification attributes
It is vital to get a grasp on product identification attributes. Walmart created them to help buyers with product search and allows them to use built-in product filters.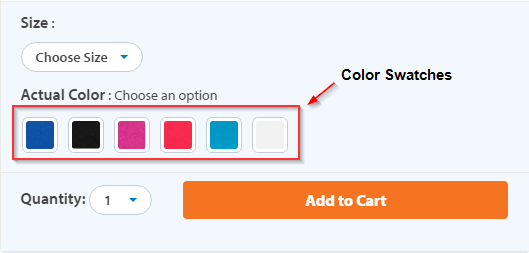 Title should be user-friendly, include keywords, and brand name. More importantly, it should be unique, i.e. not used by you anywhere else on the Internet.
Product description is another substantial part of a product listing. Try to include the most important information and answer all the possible questions customers may have.
Images may seal the fate of your products. Customers are unlikely to buy products that have low-quality images and do not showcase the product in great detail. But it is in your power to make them better. Using good lighting, white background, showing products in details, and not including watermarks, logos, graphics, etc. is considered to be a good practice among Walmart sellers.
As the number of sellers on Walmart marketplace increases, so increases the bar customers set for sellers. A great way to differentiate yourself from others is to join the Walmart Free 2-day Shipping program. Such product listings attract customers that shop at the last minute or need to buy something very quickly.
What is more, Walmart shows such products higher in the search results. They also increase the chances for your product to appear in the Buy Box. When you combine 2-day shipping option with the lowest price, it is a win-win combination that will secure the place inside the Buy Box section.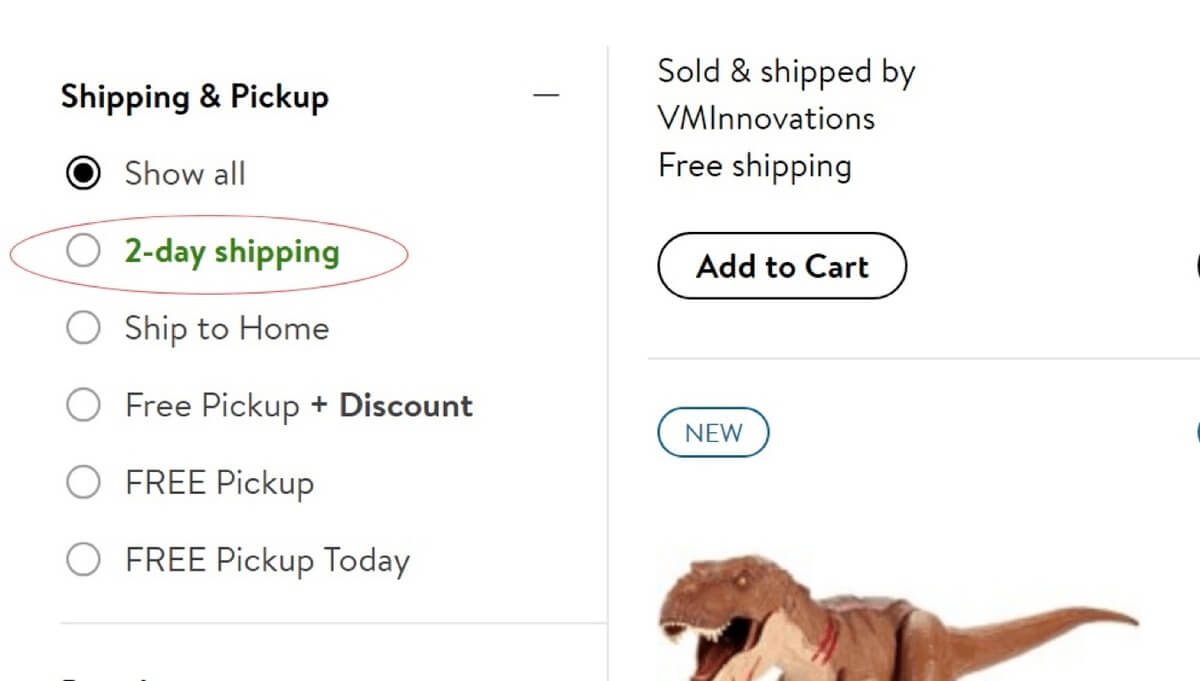 Like any other marketplace today, Walmart also offers various ads options. They are CPC (Cost Per Click) ads that can be used to boost your brand, product view, percent of exposed shoppers, add-to-cart rate, search ranking, etc.
How to Sell on Walmart: Start Multichannel Selling
Multichannel selling is a worthy business approach to pursue as the list of potential benefits includes an increase in profit margins, product visibility, and brand recognition. If your competitors already sell on this marketplace, you cannot miss the opportunity to be present there.


Also Popular on Sellbery
Amazon Bullet Points Guidelines: Requirements & Tips
Are you utilizing tools that Amazon provides to the utmost? The marketplace has built different tools that are designed to help sellers with their eCommerce business. Product listing is one of the ways to set items apart from similar ones, attract the attention of shoppers, improve ranking, and enhance the overall performance in the marketplace.