Small Business Shipping Tips: A Guide to Make Your Shipping Cheaper and Easier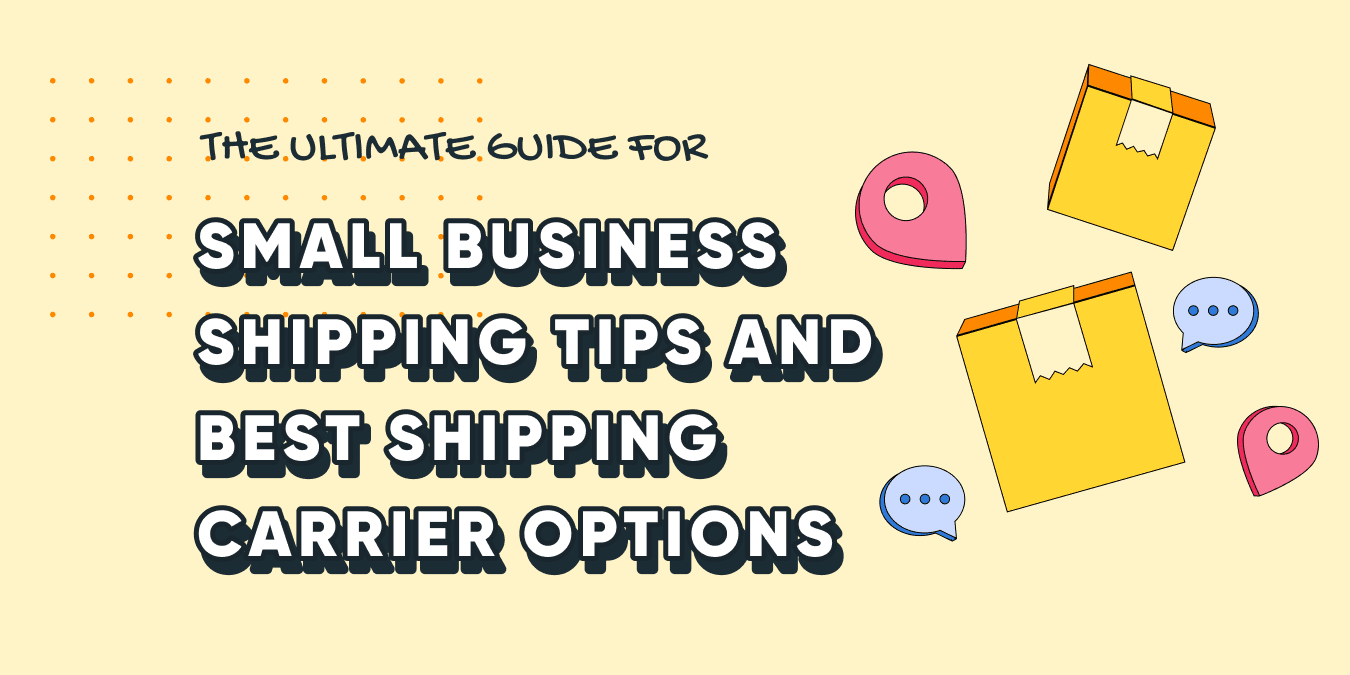 Shipping is among the most important activities for the success of the company. Small business shipping tips will help you to make every shipping cost-effective
When running a small business you have to face a lot of challenges; from production to delivery of the product. You need to come up with smart and efficient solutions to overcome the challenges you face daily. Adopting cost-effective methods is essential otherwise, you will be accumulating tons of costs and hinder your business growth.
One business expense that you can't avoid is the shipping cost. High shipping costs put customers off, so it's critical for small businesses to maintain the proper balance.
This comprehensive guide on small business shipping tips will show home-based and small companies how to ship as a small business and save a tonne of money. Cutting beginning costs as much as possible is the key to maximizing benefits for both businesses and their customers.
Small Business Shipping Tips Essential for your Success
Let's jump to how you can increase your profit margins using the following small business shipping tips.
Managing Returns
It doesn't matter how popular or high-rated your product is, there's always a chance of return. Having a good return policy in place is essential, it will boost your customer relationships.
Keep Track of Changes in Shipping Carriers Prices
You should always stay updated on the changes in the price of shipping carriers. It will help you avoid unnecessary costs. Picking the right carrier can reduce average shipping costs for a small business.
Introduce Free Shipping
Did you know 36% of the online customers are turned away because of shipping costs? The aim here is for you to formulate a strategy that satisfies customers without affecting your profits. If you offer your customers free shipping after a certain minimum purchase, they are more likely to purchase more products than they initially intended to take the benefit of the free shipment. This way you can boost your sales and increase profits.
Compare the Costs of Various Shipping Companies
Whenever you're looking to acquire services from a shipping company, always compare the prices and check which one is offering the best price for small businesses. And choose the one which offers you the best profit margins.
Automate Your Shipping Process
Not only can using a shipping program save you time, but also money.
You can always ensure the lowest price by automating delivery, and you'll free up human resources so you can focus more on your web and marketing initiatives.
Get Shipping Discounts
When you acquire services from a carrier you should always try to get discounts on large volumes of deliveries. This will reduce your cost and increase your profits.
Save Money on Shipping Supplies
You can reduce the cost of shipment using cost-effective, reusable  and environment-friendly shipping supplies. Additionally, it is a good marketing strategy to use supplies that are recyclable and earth-friendly.
Outsourcing Fulfillment
If you're expanding your business, outsourcing order fulfillment to a logistics service provider, commonly known as a 3PL, can be a significant time and money saver for you. Third-party companies offer packing and shipping services for small businesses' needs, such as holding goods, packing orders, and getting them ready for pickup by carriers like UPS. This process is known as outsourcing order fulfillment.
With Sellbery control center for inventory data, you can avoid discrepancies, and overselling, and ensure that all orders are listed properly. So, track, synchronize, and manage all incoming orders from your listed product channels in one control center.
Optimise you online selling!
Try Now

5 Most Important Small Business Shipping Supplies
Let's see how some of these must-have shipping supplies can help your small business become more efficient and profitable.
Packing Tape: One of the most important small business shipping materials that any small business should always have on hand is packing tape. When it comes to keeping boxes and other packaging materials sealed tightly, strong packaging tape is essential. Additionally, on a busy day, packing tape can run out faster than you anticipate! Therefore, ordering it in bulk is essential if you want to avoid inconveniences.
Poly Mailers: Poly mailers are the best small business packaging materials. This is due to the fact that they are lighter than boxes and take up less room on delivery trucks, which enables eCommerce businesses to reduce the cost of packaging and shipping.
Bubble Wrap: One of the best cushioning materials that every small business needs are bubble wrap. It is useful for adding extra padding to protect fragile goods during shipment.
However, you should take care not to overpack your boxes with bubble wrap as this will only raise the weight of your items and drive up the cost of shipping.
Air Bags: There's a huge risk of your products being damaged when they are packed in boxes and are traveling in cargo. Airbags are great to minimize collisions between boxes and increase cargo safety.
They should be readily available to you, so that you may ship expensive goods to customers in other countries. Furthermore,  Airbags are environmentally friendly as they have the advantage of being robust, reusable, and recyclable.
Refrigerant Gel Packs: Shipping frozen products can be difficult and expensive, then how do small businesses ship products that require special attention? If your small business ships chilled goods that must be kept at a specific temperature. Using refrigerant gel packs is an excellent substitute for dry ice, which is considerably harder to work with. It's even possible for some freight companies to refuse to ship dry ice or to charge you more.
Instead, you can utilize refrigerant gel packs to maintain the proper temperature for your goods and guarantee secure delivery. They offer a packaging option that is affordable, sustainable, and better in terms of safety and handling due to the fact that they are reusable and recyclable.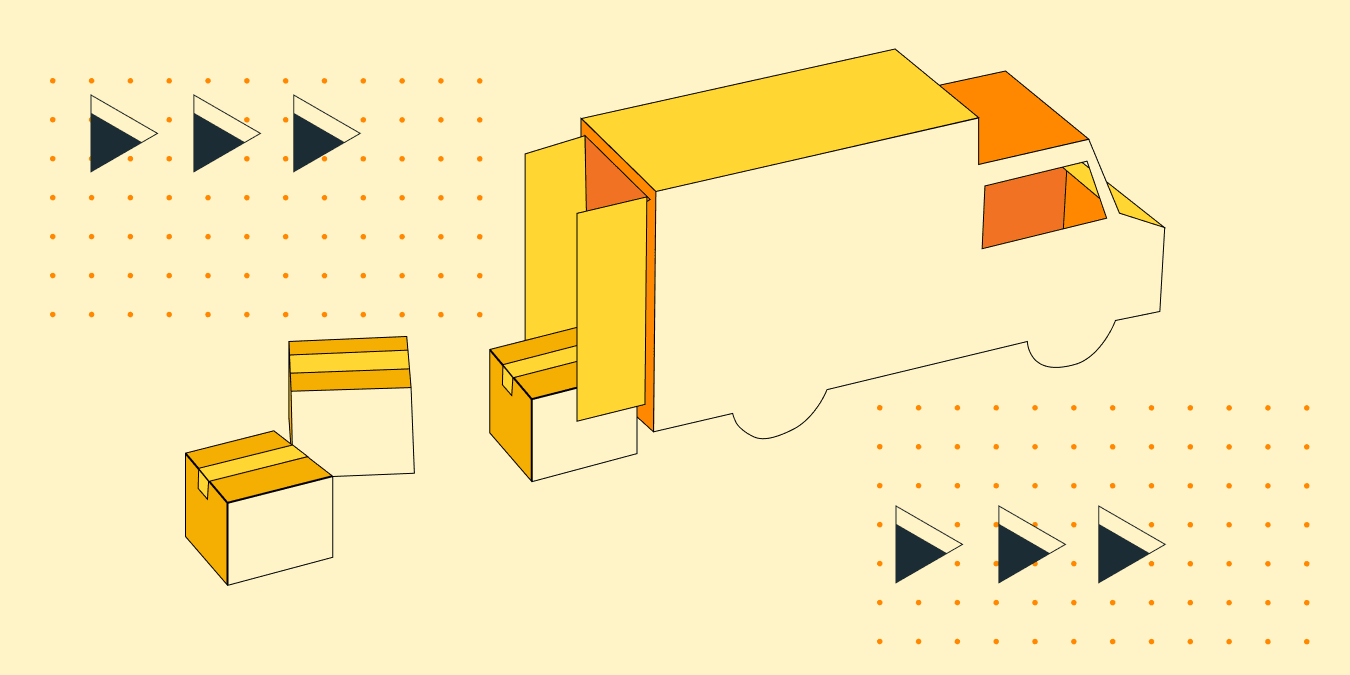 Best Shipping Carriers for Small Business
Given shipping companies play a crucial part in the success of small businesses. A Lot of carrier companies offer shipping services for small businesses. By delivering goods on time and at competitive prices, shipping companies will help your small business retain positive customer relations. Additionally, some of them will even provide you with support services such as handling logistics and managing inventories.
Now let's look at some of the companies that provide the best shipping for small businesses.
USPS Shipping for Small Business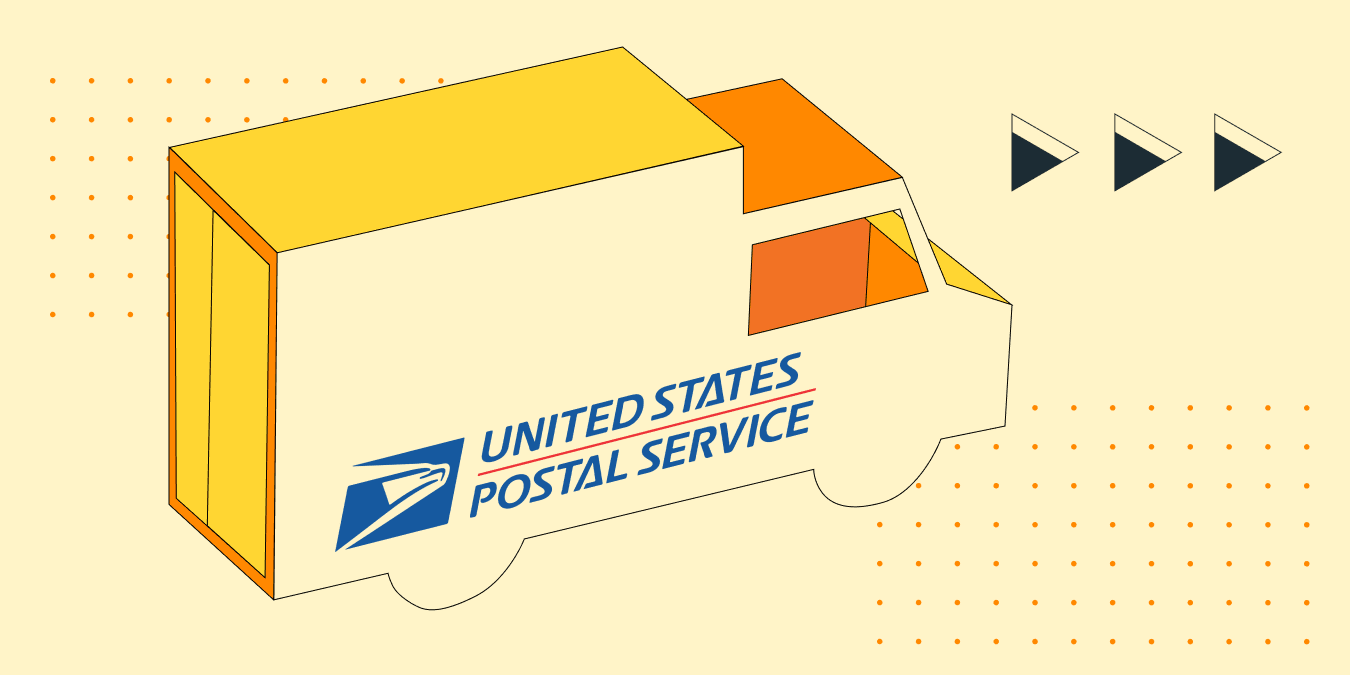 USPS is on top of the list because they provide both domestic and international carrier services. Additionally, they offer good discounts to small businesses and have a good track record of delivering shipments in 2-8 working days. USPS shipping for small business ventures has set the standards for the industry.
FedEx Fast Service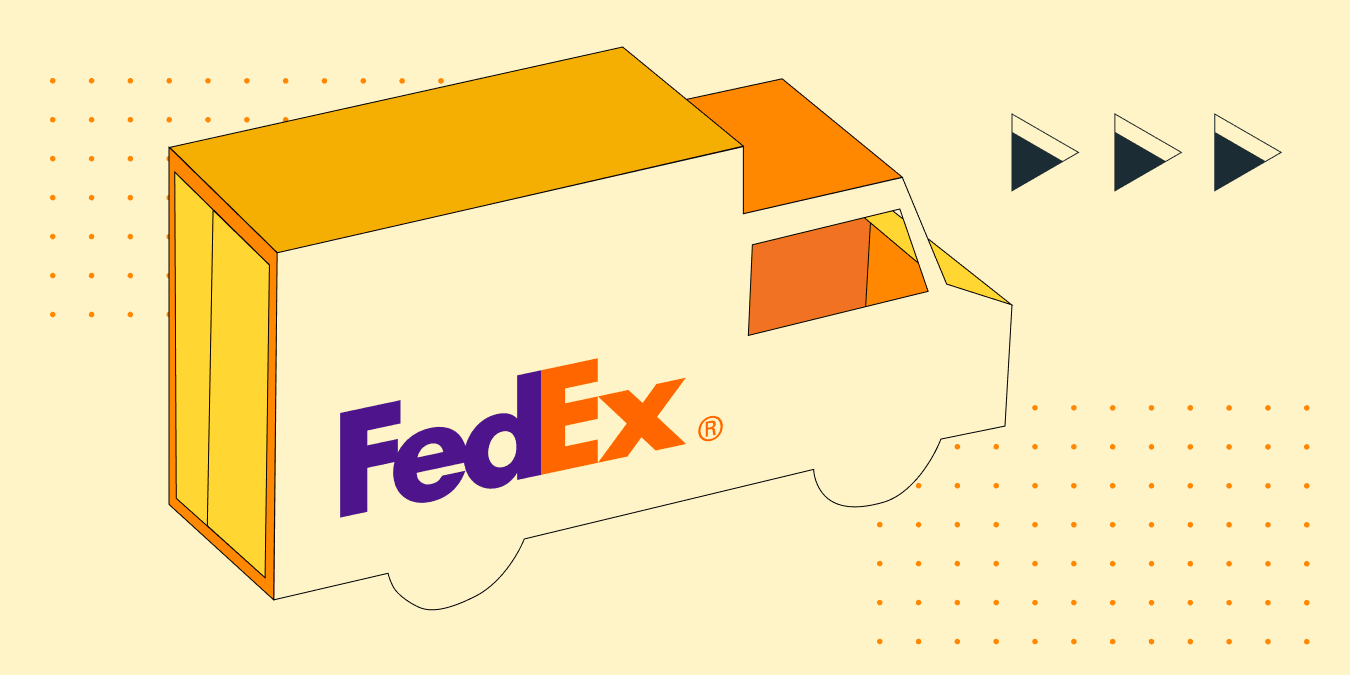 How do small businesses ship products to their customers on the same day? Well, If you want fast shipment, FedEx is your go-to carrier. This is due to the fact they operate the entire week including Saturdays and Sundays. This makes them the best shipping carrier for small businesses that offer same-day deliveries.
DHL International Shipping for Small Business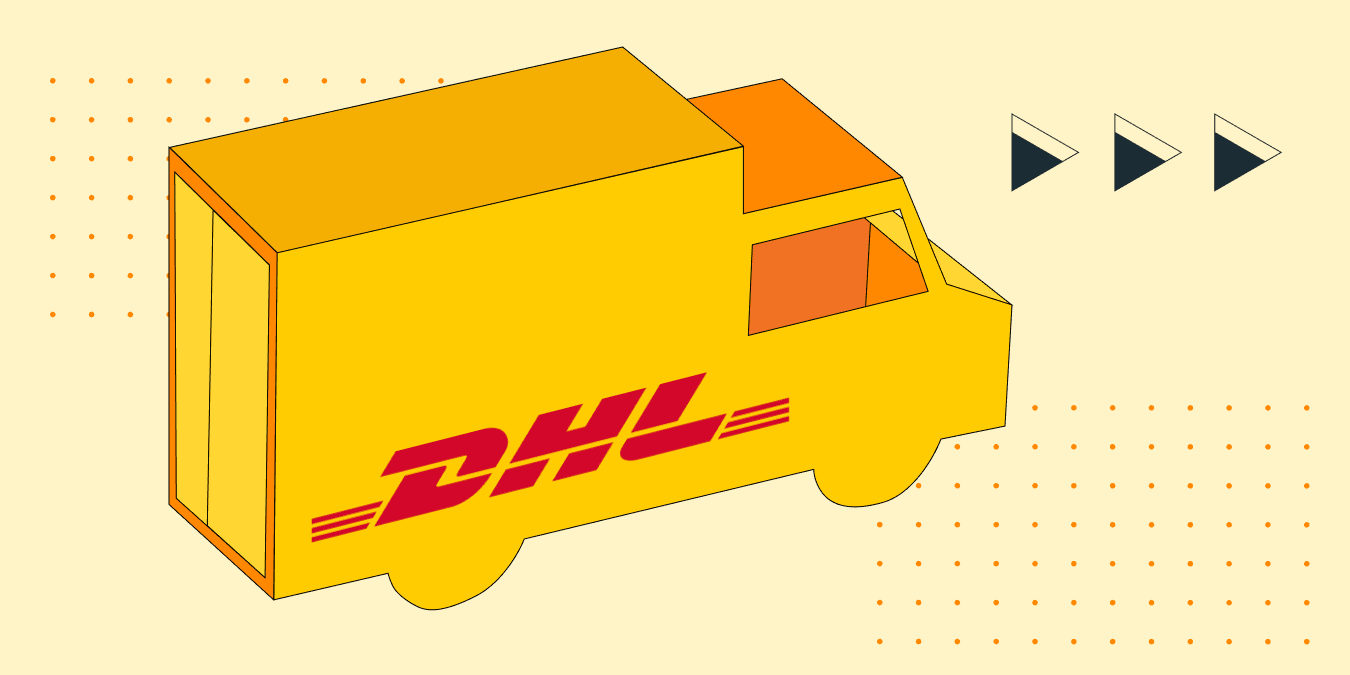 One commonly asked question is, How do small businesses ship products to their customers aboard? When talking about international shipping on products, DHL Express is the best in the industry for small businesses because of its expertise in this field and the wide range of resources it offers to small businesses. These resources are specifically catered to assist small businesses engaging in international trade, we consider that DHL Express is the best small business shipping company for your international shipping.
How to Calculate Shipping Costs for Small Business
We have listed three categories of shipping expenses that you need to know when understanding how to set up shipping for small business. You must pick which is best suited for your business and customers based on each's benefits and drawbacks. Because there is no universal solution, figuring out delivery costs is crucial for your business.
Determined Shipping
The simplest method for figuring out shipping costs is calculated shipping. That is to measure the package's weight and dimensions to determine the cost. Based on these measures together with your customer's location, the shipping cost will be determined. One major drawback of this method is that you have to figure out the pricing for each product separately. However, online marketplaces can do this job for you plus they offer other good services such as drop shipping. Using them can pay off greatly because your consumers will receive a shipping estimate based on the precise item they buy. Additionally, drop shipping profits will contribute to your business success. Which makes it a win-win situation for you.
Fixed-price Shipping
Using a flat-rate delivery costs you can reduce the average shipping cost for a small business. You'll be charging the same shipping costs regardless of the package's size, weight, or form. Only when sending to other countries is there a possibility of price variations. With this approach, your customers can purchase as much as they want from your business at a predetermined fee. Because it is affordable and convenient, it is a go-to option for most small businesses.
Free Shipping
The bulk of big online stores appear to offer free shipping, and for legitimately good reason. Free shipping is popular with customers and can be a wonderful strategy to boost sales. But for your small business, it can be a different tale. You have two choices for free shipping:
Either you add the shipping costs to the total price of the product which will make it more expensive than your rivals.
Or reduce your profit margins and absorb the expense themselves.
Offering free shipping to your customers will encourage them to purchase more products and increase your sales. Additionally, it simplifies the checkout procedure.
What Details Are Necessary to Calculate Shipping Costs?
The packaged weight, package dimensions, shipping point and origin, and projected delivery periods are the four main factors you need to take under consideration when you're learning how to set up shipping for a small business. These metrics can be used to calculate the majority of your postal shipping charges. Using a shipping cost calculator and these data, you may compare shipping costs. Furthermore, it is a good practice to verify prices with the shipping companies before sending a package. You might be eligible for bulk shipping discounts or get flexible shipping rates if you courier items in high volumes.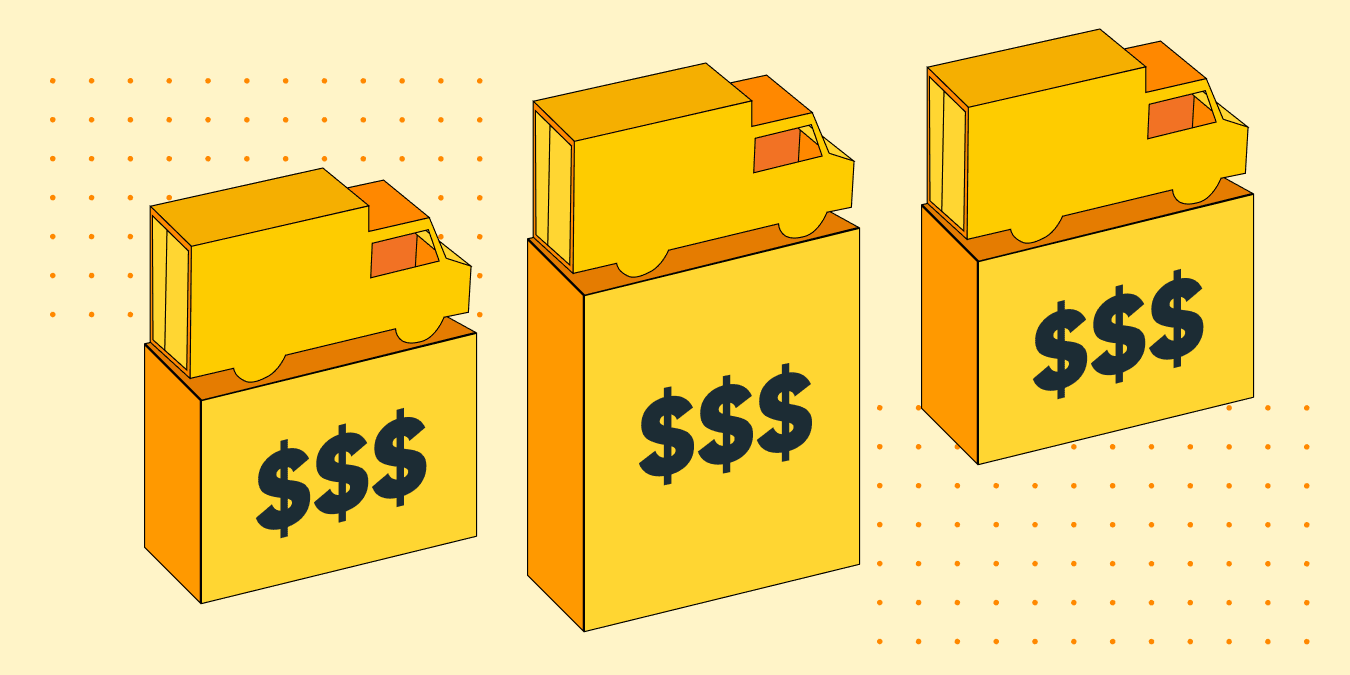 Shipping Distance
Generally, the standard is that the cost of shipping increases as the distance traveled increases. This is certainly true when shipping abroad. If you ship the same package it will cost less to send to within the country than it will to Europe.
Shipping cost within the United States is calculated based on shipping zones. It is a standard method to calculate the shipping cost and is used by all shipping carriers like USPS, FedEx, UPS, and DHL to determine the shipping cost of anything domestically. The following are the U.S. shipping zones.
| | |
| --- | --- |
| Shipping Zone | Distance Between Origin & Destination |
| Zone 1 | 0-50 miles |
| Zone 2 | 51-150 miles |
| Zone 3 | 151-300 miles |
| Zone 4 | 301-600 miles |
| Zone 5 | 601-1000 miles |
| Zone 6 | 1001-1400 miles |
| Zone 7 | 1401-1800 miles |
| Zone 8 | 1801+ miles |
How Much the Package Weighs
Based on weight, it is easy to determine how much a product will cost to send. To determine the delivery cost, all you need to do is weigh the box. Get a shipping quote based on dimensional volume if the package is small yet heavy. It might be less expensive. Always use the package's overall weight rather than the product's weight when figuring out postage by weight. Let's say you use additional packaging, such as bubble wrap and cardboard, for breakable objects. They will make the package heavier, therefore, making the shipment more expensive.
Size of the Package
The goal is to make an educated guess as to how much room the package will occupy on the delivery vehicle so that they can make deliveries more efficiently. You can measure the package dimensions by multiplying length, breadth, and height. For irregularly shaped and large goods, dimensional volume is optimal. Dimensions and product weight are frequently combined by shipping companies to determine shipment charges. For some packages, using dimensional shipping weight can result in a lower cost. Reduce total package volume and shipping expenses by purchasing packaging supplies in different sizes.
Time to Deliver
The quicker you want to deliver the package the higher it is going to cost. In order to provide a one-day shipment, you must choose an overnight service. Alternately, depending on how quickly the consumer needs the item, you might offer them a variety of shipping options. The price of the shipping services can directly impact how quickly the package is delivered to your customer. For instance, same-day delivery will cost you more than a 3-day delivery.
What is the Most Optimal Way to Cut Shipping Costs for Small Business
Here are some simple methods that you can introduce today and reduce shipping cost:
Encourage bulk purchases.
Implement last-mile delivery.
Consider using hybrid shipping carrier services.
Print your own shipping labels.
Use software to automate the shipping process.
Enforcing this shipping for small business solutions and tips will greatly reduce your shipping cost and boost your sales.
How to Ship Products from Home
When running an online business from your home, you'll have to ship products by yourself. And it is important to have some understanding on how to ship products from home. We will explain how you can package and ship your order from home so your package arrives safely, and on time, and you can save as much money as possible.
Learning how to set up shipping for small business from home has a lot of significance. You would need to select a different type of packaging when dealing with different product varieties. For instance, to reduce the likelihood of damage, fragile things should be packed with lots of stuffing and bubble wrap. Similar to this, other products might need to be packed in the carton before being shipped. For particular products, select various packaging alternatives like corrugated pads or secure fold envelopes.
The critical thing to remember in this situation is that your products must not be stuffed or presented improperly. Pack them such that your consumer gets a warm rush of joy and satisfaction when he or she opens the package.
Next, you've to pick a shipping company that is consistent and adheres to your spending limits and cost objectives. Depending on the things to be transported and the associated charges, you can choose contract shipping or local shipping providers.
Most importantly, specify the shipping fee you want to charge to your consumers. This could apply to both free and paid shipping. It would be necessary to develop separate policies for this situation.
Calculate shipping costs ahead of time for quick access; they depend on the quantity and weight of the shipment, the nation from which it is being shipped, and the insurance.
Shipping products for small business is a time-consuming task and can leave you with less time to focus on sales and product management. Using online marketplaces can help you focus on the shipping process. You can list your products on third-party platforms and reach more customers, using Shopify listing is one way to make your life less stressful.
Following these tips on how to set up shipping for small business will make your shipping cost-effective. Furthermore, Applying these shipping tips will make the process of shipping products from home a lot easier for you.
Conclusion
Running a small business has its challenges, and you're looking to reduce expenses wherever you can. Following how to set up shipping for small business and implementing some of the shipping tips such as reusable packing supplies, calculating average shipping cost, and automating the shipping process will help you increase your profit margins, as well as help, develop better customer relations.
Additionally, if you want to expand your business and spread globally across multiple channels. Use Sellbery to target your customers wherever they shop. Connect your online store with marketplaces and shopping engines to increase product visibility that will multiply your sales.
Want to know more? Here's an easy way to try Sellbery for free
Try Now



Also Popular on Sellbery