The Power of Automation Emails in eCommerce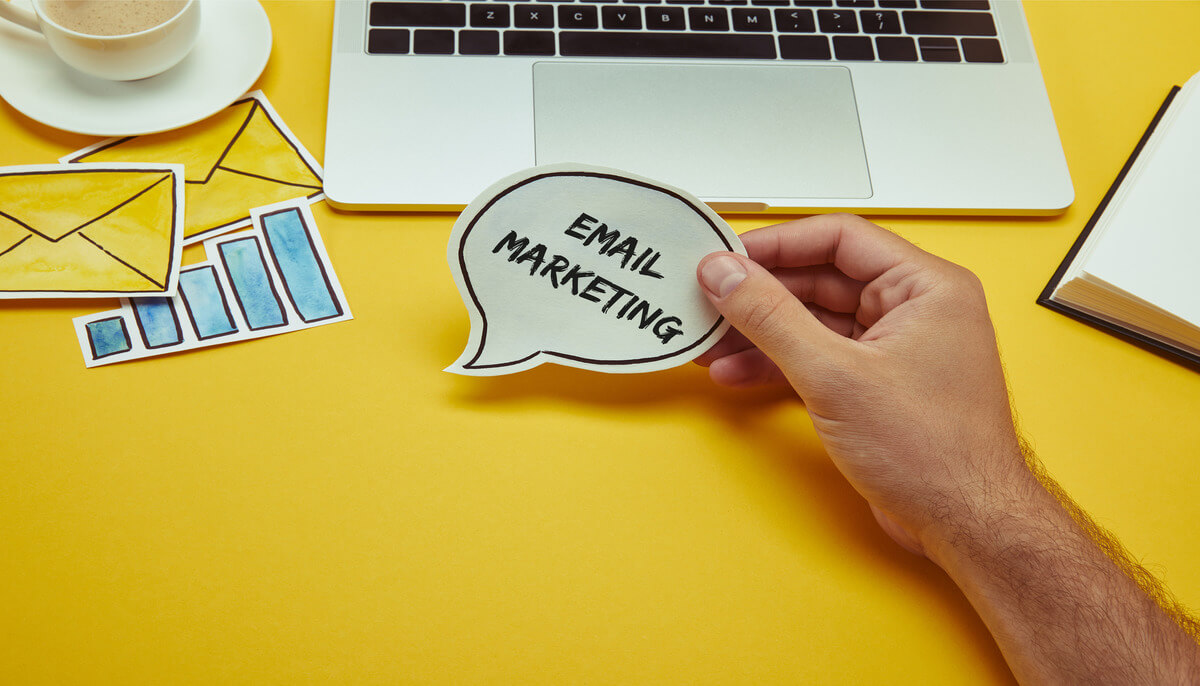 You may think email marketing is outdated, but in fact, it is being constantly improved upon and modernized and is still one of the most successful means of marketing out of all the other options available.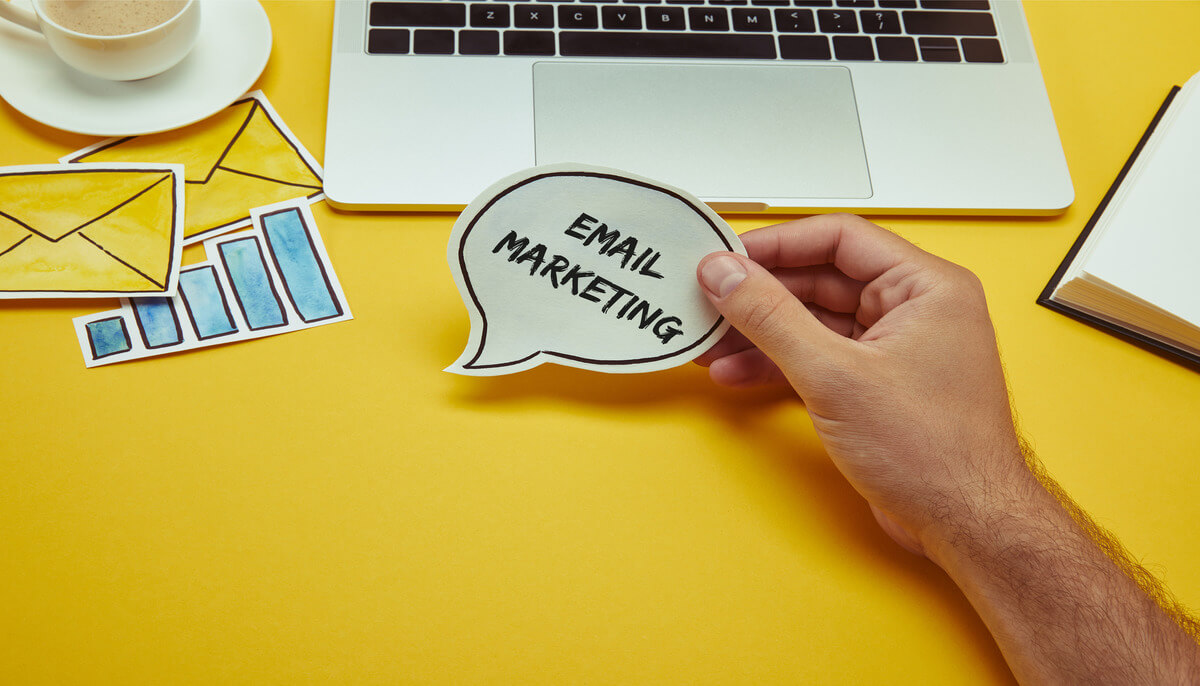 You may think email marketing is outdated, but in fact, it is being constantly improved upon and modernized and is still one of the most successful means of marketing out of all the other options available. The advantage is that there are over 2.7 billion email users worldwide. It is likely that all of your consumers have an accessible email address, whereas, with social media marketing through Twitter and other platforms, many people opt out of creating or maintaining those accounts, especially in the older age category. Email marketing has one of the highest returns on investment, averaging an ROI of 122 percent, which is four times higher than that of Facebook, Instagram, and other social media. 
Email addresses are offered voluntarily by the client, and usually mean the subscriber is ready and willing to learn more information about your product or service. When you use automation emails in your eCommerce business, you add power to your marketing campaign. 
How Automation Email Marketing Works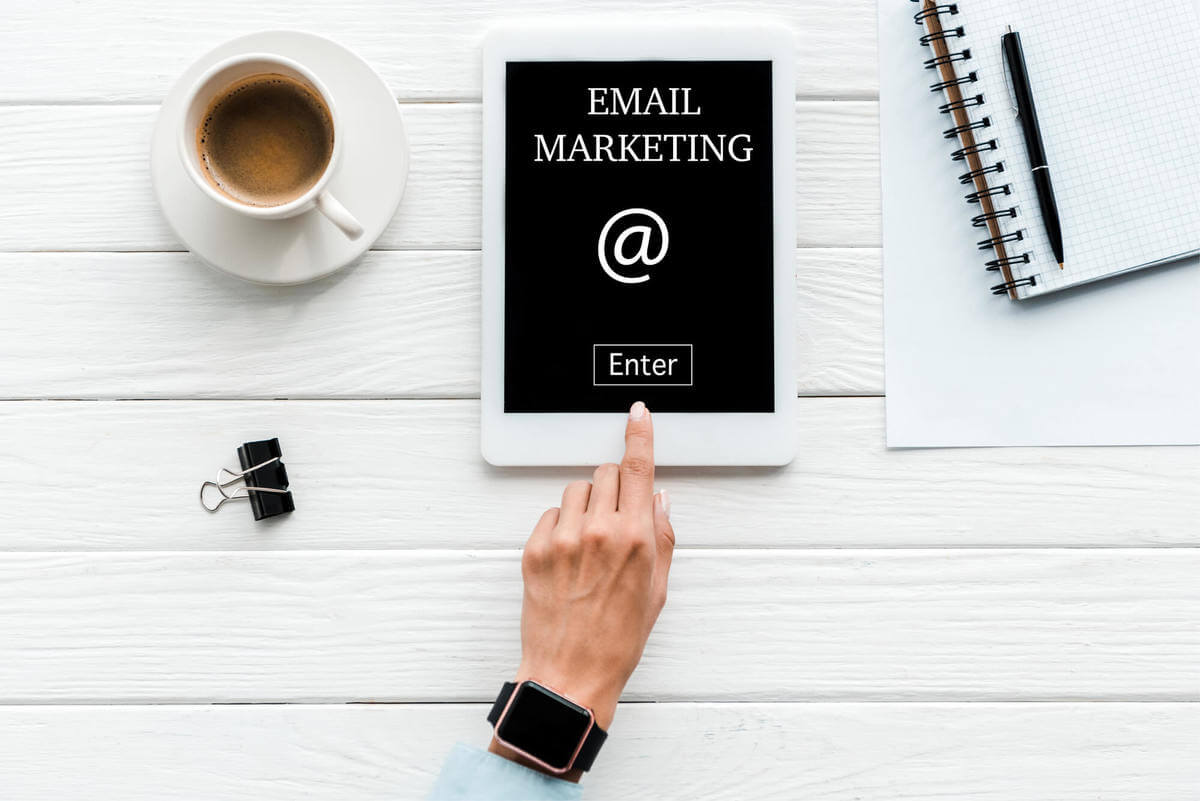 Emails for customers should make a personal and direct connection. Your emails should read like they are directed for the person receiving it, not the wide audience of social media. You can get your customer's emails in a number of ways. 
They may need to input their address in order to check out, which will then be added to your existing client list. They may sign up for a free newsletter, an ebook, or some other type of lead magnet or landing page. If you don't have any of these strategies active on your website, now is the time to accomplish that. No website is complete without one. Once they begin receiving emails, customers expect content that is unique and inspiring. They want something more than what they can find in a classic web page. 
The specific benefits achieved through automated emails in eCommerce are: 
Segmentation of a particular audience
Intentional timing for sending out communications based on time zones, customers, or desired actions
Segmentation of a Particular Audience 
Segmentation means that you can identify particular groups of customers, based on varying demographics that will require a different voice or message in advertising. These demographics include age, location, gender, and likelihood to support various brands. With Machine Learning algorithms, you can now predict which websites individual demographics are likely to search, view, and eventually make purchases.
This allows you to match your product to the customers' needs. Your eCommerce business will grow at much higher rates when you are able to offer products that appeal to your customers and meet them at every stage in their lives. Through gathering data on your potential or existing customers, you will be able to create innovative and original ideas that build off what the clients are already interested in. They will be drawn to your product above others in the industry and will be more likely to purchase what you have to offer. 
When you target highly specific audiences, you are able to offer prices that fit their income level appropriately. Your email marketing will have power if you can personalize your emails to offer information or products that match all types of income levels. 
How to Segment a Particular Audience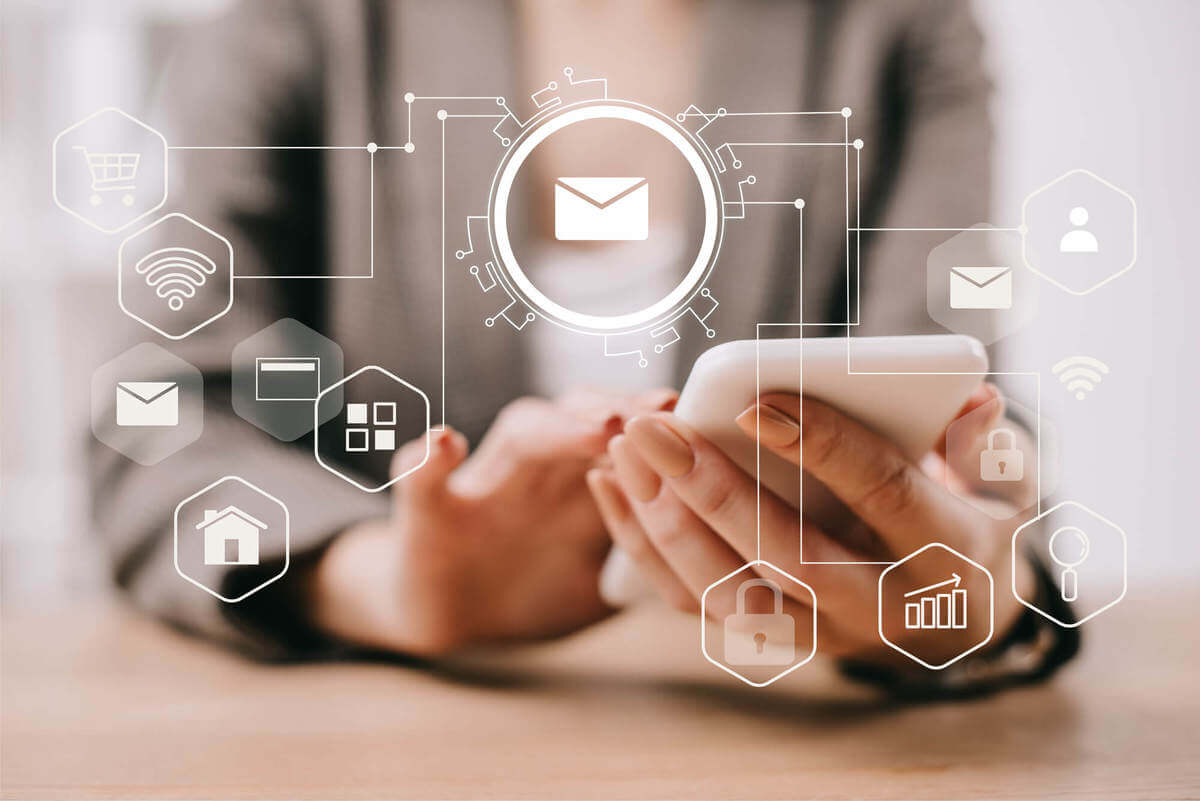 As mentioned, segmentation is a valuable way to create outreach emails that reach high conversion rates. Group your audience into two different categories: first-time visitors, and returning customers. For first-time visitors, you should offer some type of hook to entice them into your website. This can be accomplished through an initial discount or a free sample. Encourage them to become returning customers by offering a coupon code, or a future discount with a second purchase. For returning customers, show your appreciation by suggesting other items or upgrades based on previous purchases. You should also create a reward system, or perhaps a membership, that urges your clients to refer your eCommerce products.
Site engagement duration is important to track when segmenting particular audiences for automation emails. If you know the amount of time your targeted clients are viewing your page, you can adjust your writing, project descriptions, and advertisement length to adapt to the predicted amount of time the customer will spend reading it.
Seller's Choice is a full-service eCommerce digital marketing solution provider which leverages their platform and professional services to advance the reach of both B2B and B2C product and service brands.
Interaction is vital for your eCommerce business. You need to let your customers know that you are there for them. Just like two friends who are shopping together in a physical store, each one needs the other to encourage them, and persuade them to purchase an item. When your potential buyer is browsing your site or has viewed a specific product, you should be there to encourage them to buy it. This can be done through eCommerce bots, or through pop-up discounts or coupons. Whatever you choose, you must build a relationship with your client right from the start. This will help you to segment your audience, and add power to your automation emails in eCommerce. 
You can also provide interaction in your automated emails. This can be a complex feature that highlights a particular item in your eCommerce shop, something that allows the client to see different aspects of the product, or even to virtually "try it on." It could even be something simple that suggests ways to use items the client has already searched or viewed on the website. Whatever you choose, you will add a touch of creativity and inspiration to your recipients, which will boost their interaction.
Intentional Timing for Sending Email Communications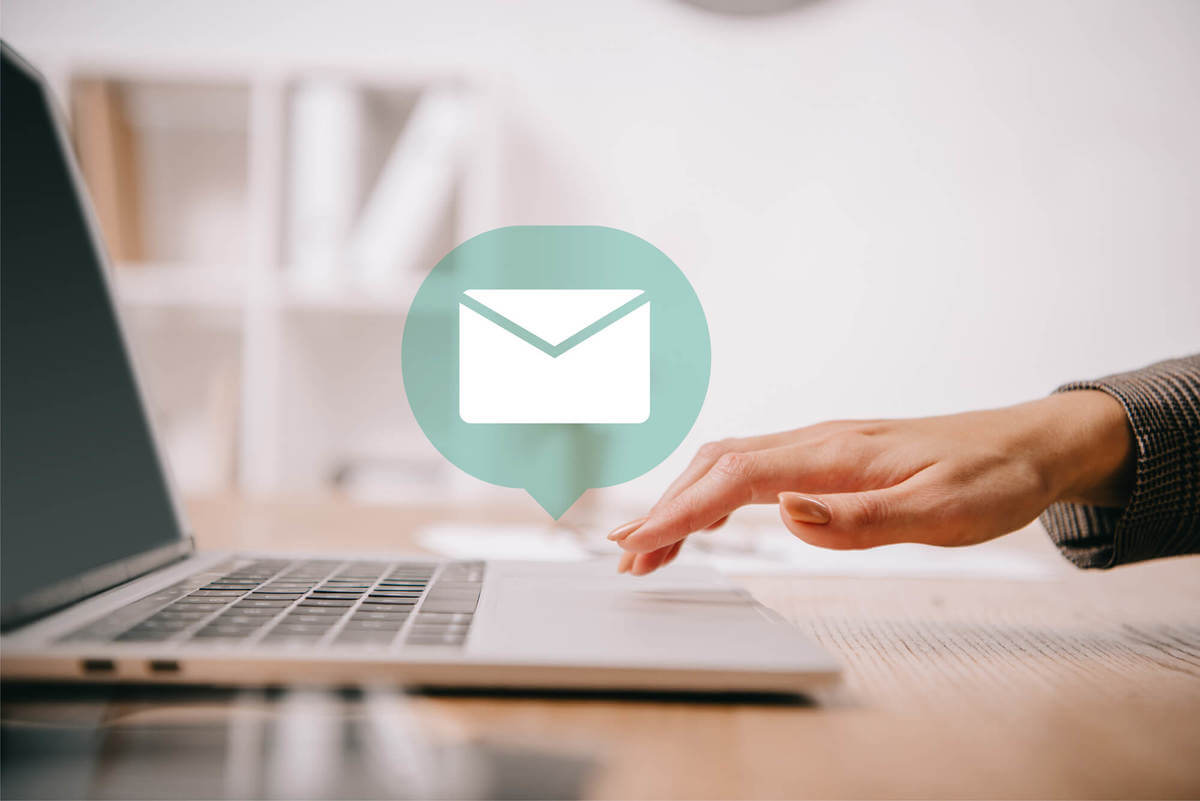 Deciding when, and how often, to send automated emails to your subscribers is an art. You cannot bombard them with marketing, because they will quickly become annoyed and unsubscribe. They may even be turned off to your brand, and stop supporting it if they feel that you are just there to market and do not care about them personally. Some companies send their emails with a predetermined series, or eCommerce sales funnel, to promote one particular category or service. For example, when a customer subscribes to your email service, send them a welcome email that informs them how often you will be in contact (usually once or twice a week is the sweet spot). You can also let them know what types of content will be in your communications, and how it will benefit them. 
Once you have assured the client that you will not be saturating their inbox with perpetual emails, and have convinced them of the importance your emails will have to them personally, you can then create a series of emails to send, in that time frame. You may choose a set of eight emails that follow an outline, and progressively become more persuasive toward encouraging the client to follow through with a purchase. 
After the series of eight or so emails, if the customer has still not completed a purchase, you may want to change your strategy. Add new landing pages that are powerful and convincing. Put your product in a new light that shows the client what they are missing, and gives them a sense of urgency to buy from your eCommerce store. 
Hone Your Automation Emailing Skills
Remember that each email you send has the potential to drastically increase your eCommerce revenue. So, make sure that each one meets its full range of possibilities. To do this, analyze your results. Look for certain key performance indicators that allow you to see your impact. 
Download the eBook
"Best Tools & Tips to Succeed on Amazon" and Get:

Tips from experienced Amazon sellers;.
Tools for setting and scaling your Amazon Business;
Special discounts on top-shelf eCommerce platforms.
Check your email blacklist rate. You will be able to tell how many of your emails are actually reaching their destination, which is your customer's inbox. Make sure you include a preview in each of the automated emails with something catchy and enticing to draw attention, so the emails are opened and ultimately viewed. 
Do your emails include a call to action? Check them for click-through rates. If they are high, you will know that the content of the emails is persuasive and interesting enough to follow the link for more. 
Finally, what are your conversion rates? This is the ultimate goal of automation emails. Your emails should persuade your customers to buy the product, or subscribe to the service. However, if what you are offering is a big purchase, it involves high stakes for the buyer. In that case, they are more likely to first sign up for a free consultation, or an online course. These are valuable conversion rates too, because they demonstrate a step the customer is taking towards ultimately purchasing something of higher value. Figure out how to calculate your conversion rate, and alter, or continue, your practices accordingly. 
Achieving Results Through Automation Emails
No part of your eCommerce business is small or unimportant. Treat each marketing piece with care and use precision, to develop an automation email strategy for your eCommerce business. Each email you send to each client is an opportunity to grow your brand, diversify your clientele, and reach higher conversion rates. You can fill your content with engaging and powerful components that are personalized for each of your subscribers. When your client feels that you desire a lasting relationship and are willing to put in the work it takes to achieve that, they will be more likely to trust you, to support your brand, and eventually, to contribute to your eCommerce business. 
Utilizing their integrative next-gen marketing platform,  Seller's Choice focuses cohesively in the four key factors of online sellers – sell-through, differentiation, community, and compliance – to help eCommerce businesses establish their brand identity and realize profitable and sustainable growth while maximizing customer engagement and retention.


Also Popular on Sellbery
What is White Label & Private Label: Ultimate Guide
Working with eCommerce, there are two terms that are applied to products people sell on Amazon. These are white and private labels. Both of them determine the items which you sell, but still, one can find some differences between these labels. In this article, you will get to know some significant features which play a great role in selling goods online.