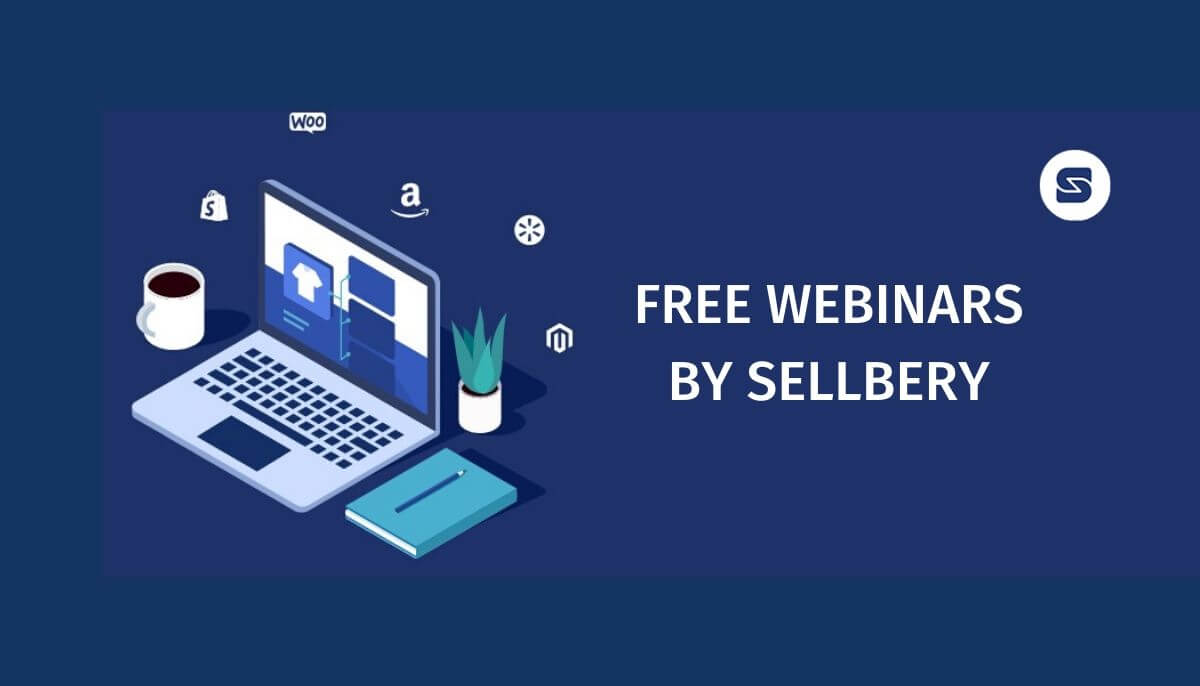 Online studying is a real trend in 2020. When it comes to getting to know new features, products, or services, many of us are lost in using any of them. Not to set you adrift, Sellbery launches free webinars to shine some light into darks.
The webinars will be available live to answer any question you might have or on-demand that are available 24/7 but not Q/A available: 
Sellbery Product Demo
On-Demand Product Webinar.
You get a significant chance to get acquainted with Sellbery and ask all the questions you were wondering about for so long. William, Sellbery's onboarding expert, is ready to share his expertise with you. Based on his own experience of a successful eCommerce business, William will reveal the secrets of successful multichannel sales. 
Let's meet each other closer. Today you can learn more about the webinars and sign up for the most interesting to you and your business. 
Sellbery Live Product Demo
This webinar is for users without a Sellbery account who wants to learn more about how to sell on multichannel and how to set up a Sellbery account properly. You'll see Sellbery's platform and learn about Sellbery's core features. 
Wondering if this webinar fits you? Sign up if you:
want to increase your sales
do not know what is multichannel selling but want to try it
do not understand if Sellbery is the right platform to fit your needs
wish to try Sellbery but do not know where to start
How long does it take?
In the 30 minutes, of Sellbery product demo, you will learn how to get started on your connections and overview Sellbery Multichannel platform.
What will you learn?
How to connect your store to marketplaces.
How to increase your sales with the multichannel platform.
How to setup Sellbery the correct way.
How to sync your orders and products with Sellbery and never again run out of stock.
Bring your questions and ask along the webinar! Q&A session will continue for 10 minutes after the end of the webinar. At the end of the session, you will get a copy of the video! 
Sellbery Invites You to Our Live Webinars!

Choose the one you need and start selling multichannel together with Sellbery.
On-Demand Product Webinar
This webinar is great for users who can't make our webinar time and want to learn more about Sellbery to start their Free Plan before our promotion ends on October 1st. On-Demand webinars will help with setting up on your own time.
This webinar fits your needs if you:
do not have time to visit the live webinar
would like to view the webinar on your own schedule 
need help to get started on your Selected Plan which is Free until October 1st. 
How long does it take, and what will you learn?
If you can't join live webinars, we cater to you, in the 30 minutes of Sellbery On-Demand Webinar. We will learn how to get started setting up connections and you everything about Sellbery Multichannel Listing platform. On-demand webinar will be available 24/7, so you can watch it at any time is comfortable for you!
If you still have any questions after a webinar. Sign up for our mapping required rules webinar to help you further.
Sellbery Invites You to Our Live Webinars!

Choose the one you need and start selling multichannel together with Sellbery.