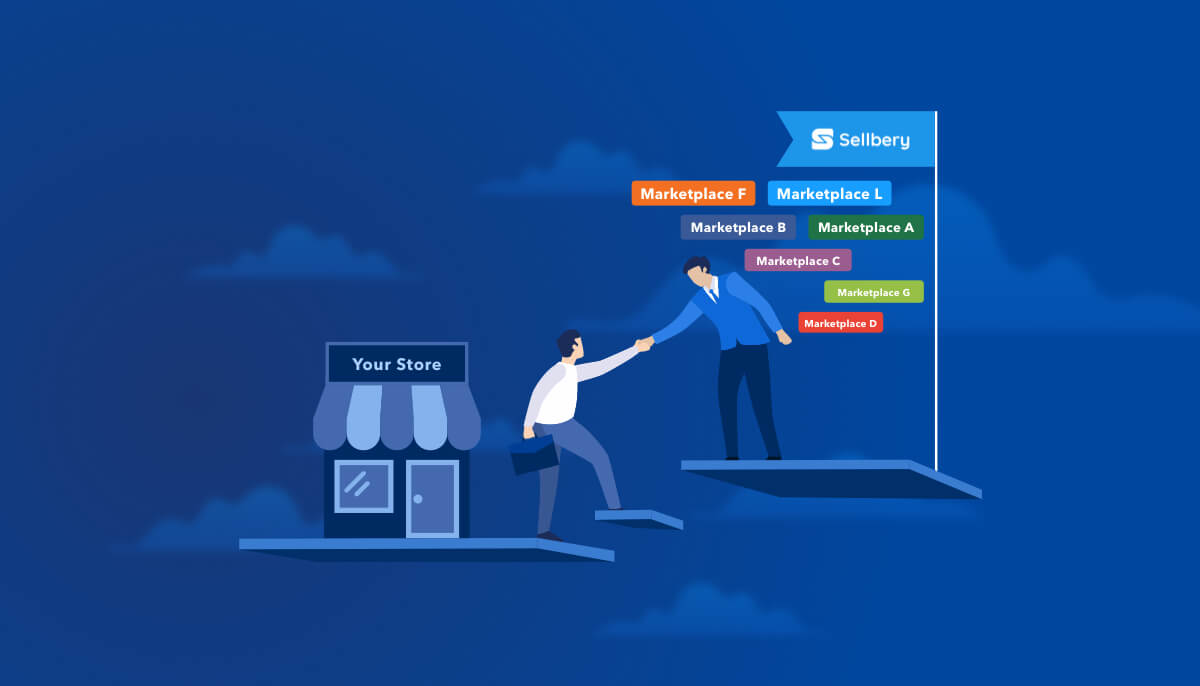 Sellbery was created with the idea of helping businesses – assisting eCommerce sellers and companies from around the globe to achieve new heights. Up to this day, our mission hasn't wavered. We continue to support businesses in multichannel selling, provide them with a robust solution, and help establish an omnichannel eCommerce presence.
Today, we are extending our mission further. In order to help sellers expand their product line to other marketplaces and grow their sales, Sellbery is offering all plans free until October 1, 2021. With no limits in the number of channels, orders, and SKUs.
Here are some of our tips to get the most out of Sellbery plans: 
Connect 2+ marketplaces to grow your sales by 100%. 
Connect Facebook Shop to present your company and products in social networks. 
Drive more traffic to your eCommerce website with the Sellbery Google Ads channel.

Even though the world is experiencing economic difficulties, we, as a community, know it's our time to bring relief to the world with online shopping. During the whole crisis and beyond, Sellbery is right there for you, doing the hard work and connecting your sales channels. Integration with 15+ top marketplaces and eCom platforms as well as 15-minutes synchronization intervals will help you to sell across multiple channels with little manual work.
If you need additional information or help while using Sellbery, please let us know by sending an email to help@sellbery.com. Don't hesitate to contact us and read over some other beneficial articles we prepared for you on multiplying your sales at this 2020 pandemic.
Stay strong and safe!