Sellbery makes Selling Online as Easy as Buying Online
MercadoLibre Product Feed & Order Sync Optimization. Turn messy multichannel products listing and Mercado Libre's orders into an organized structure that syncs to your Store and allows for 5X manual work reduction. Saves you time and money for a more critical task in your business.
No fees on orders and the number of integrations used!
3000+ Sellers Trust Sellbery for Multichannel Selling
star
star
star
star
star_half
star
star
star
star
star_half
star
star
star
star
star_half
star
star
star
star
star_half
Excellent support always helps, an app I will always keep.
Scalable MercadoLibre Listing & Order Sync Tool
MercadoLibre Locations that are Available
Argentina
Bolivia
Brasil
Chile
Colombia
Costa Rica
Dominicana
Ecuador
Guatemala
Honduras
México
Nicaragua
Panamá
Paraguay
Perú
Salvador
Uruguay
Venezuela
Want to see Sellbery in action?
Register for Product Demo. Available 24/7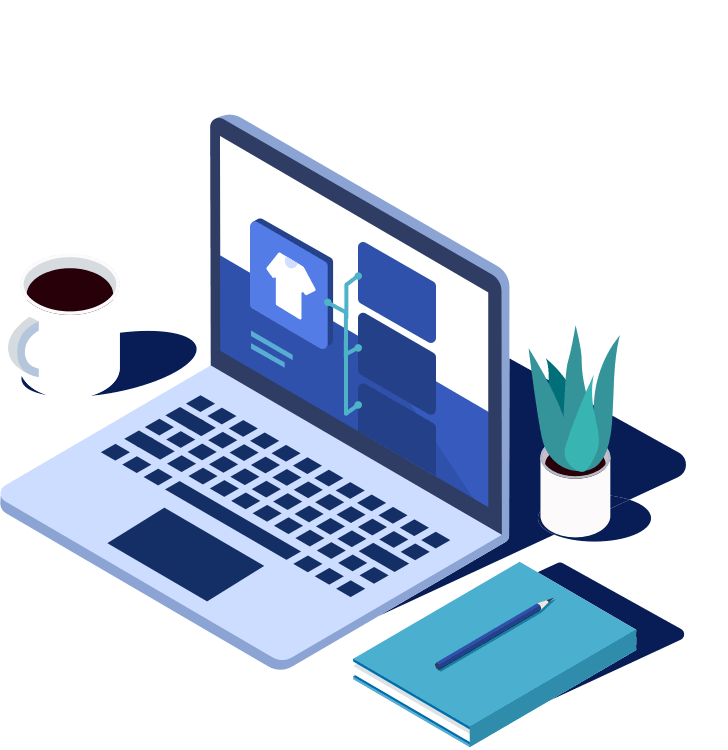 Unlimited Possibilities
Import from Anywhere
Easily download, organize, and standardize products into Sellbery regardless of format from any website with up to 100,000 SKUs.
Modified & Enhanced Products
Transfer enhanced products to MercadoLibre at scale with rule-based optimization. Control for product variation, price to accommodate the MercadoLibre's fees. Functionality to edit keywords into the title, description, and much more.
Automate Product & Order Sync
Prevent overselling with automated inventory delivering products quickly by always having them in stock, and receiving orders from all sales channels along with any changes in Store.
In-Depth Reports
Use our built-in reports and dashboards to understand your results and make data-driven decisions only.
Why use the Sellbery Multichannel Tool for Mercado Libre?
Unlimited Orders
No matter of how much sales you make across all your channels. Keep all your profits! No revenue sharing. No order # limitation.
Grow Globally
With over 10+ sales channels right in Sellbery, you can expand your reach while streamlining your operations.
Unlimited Accounts
Connect as many MercadoLibre accounts as you manage to a single Sellbery account.
Simply — Sell Multichannel
Still not sure?
Read over some of the frequently asked questions
Can I export my listings from MercadoLibre to my personal online store and vice versa?
Yes, you can connect your MercadoLibre account as an Import point to Sellbery and export your listings from MercadoLibre to your online store. You can also keep your inventory updated with the help of the Product Sync feature on Sellbery. And, you absolutely can export your listings from a personal store to MercadoLibre, keep your inventory updated and even get your orders transferred from MercadoLibre to your personal store.
Can I connect a marketplace to a marketplace?
Absolutely, you can transfer all of your products for example from MercadoLibre to Amazon and keep the data updated automatically with the help of the Product Sync feature on Sellbery. The Product Sync interval is 15 minutes to 24 hours. But, you wouldn't be able to use the Order Sync feature in this case, since a marketplace doesn't allow you to receive orders from another competitor marketplace.
Can I update inventory only?
Absolutely, you can update the inventory only, inventory and price, or full product info on MercadoLibre. The most suitable data synchronization option can be selected in the Settings for MercadoLibre connection on Sellbery. The inventory sync interval is 15 minutes to 24 hours.
Are the orders synced immediately as they are placed on a marketplace?
No, the Order Sync is done by schedule. You can set the time interval for the Order Sync anywhere between 15 min and 24 hours.
Are there any setup fees?
If the setup is done by yourself, it is 100% free. You may contact our live support and watch webinars to help you. It's just another way we're looking to save your money. If you are looking to set up your connections professionally and quickly, we offer onboarding assistance for a $199 one-time fee for any channel to channel connection. You can order the setup service by contacting our Customer Support team by email help@sellbery.com.
Can I change the price for different marketplaces?
Yes, you can use a Price Control feature in Sellbery called "Converter" to add/subtract or multiply your price to another channel in order to accommodate marketplace fees.
Can I sync orders from MercadoLibre to my Store?
Yes, order sync is absolutely free for all plans, and you can receive orders from MercadoLibre and other marketplaces back to your store and see which channel they are coming from if you set corresponding order labels in the Sellbery Order Sync settings.