Straight Forward Pricing Charts —
All Features Included For Any Tier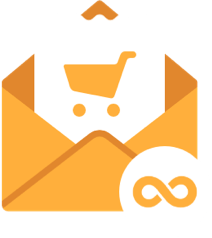 Unlimited Orders
No Hidden Fees: Avoid mandatory setup fees, revenue sharing, and per transaction fees. We have no hidden fees.
Unlimited Channels
We put no limits to the number of integrations you can connect in to Sellbery.
Product Sync
We offer full Product Automation Feed from your store to multiple marketplaces. Whether you have 10 or 20,000 products information constantly updated with Sellbery.
Invetory Update
Upload and update listings from your original eCommerce platform to multiple marketplaces such as Amazon, eBay, Walmart, Etsy. Including shopping engines like Google Ads and Facebook.
Order Sync
Sellbery automatically updates your orders from all sales channels back to your store. With no additional fees.
Price Control
Automatic update of prices on marketplaces after changes are made on eCommerce platforms. Set different prices for different Marketplaces with converter.
Free Webinar
Webinar to help you onboard and setup your connection to automate your sales channels.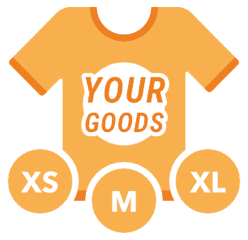 Product Variations
We fully support variational product sync. Product variations are automatically uploaded and downloaded from eCommerce platforms to marketplaces.
World Class Support
Let us help you every step of the way. Enjoy free support via live chat, email, and free webinars.
Smart Analytics
All you need data to grow your sales. See which of your products are most popular on different marketplaces.
All Most Popular Integrations
Amazon
eBay
Walmart
Etsy
Mercado Libre
Rakuten USA
Lazada
Shopify
Magento
WooCommerce
CSV / XLSX File
Shopping Engines and Social Platforms
Google Shopping
Google Ads
Facebook
Packed with Features Available on Any Plan
Price Conversion on Marketplaces
Manipulate your prices as you need on the different marketplaces to fit your sales strategy.
Product Export
(Store to Marketplace)
Sync your products from your store to as many marketplaces that your selling with no limiteds on sales channels.
Free Webinar Support
Product Demo, Mapping Connection as well on-demand available to help you understand the values of Sellbery and help you with onboarding and successful setup.
Product Export
(Marketplace to Store)
Transfer your products from your existing marketplaces to your store and sync the products to other sales channels.
Product Export
(Marketplace to Marketplace)
Selling on the new channel, remove the manual product transfer and let sellbery help!
15 – min Product Sync Interval
Prevent overselling with up to 15 minutes of product sync.
File Import/Export
Import your products via file to Sellbery.
Marketing Tools
Increase your brand exposure and drive more traffic to your store with Facebook, Google ads, and Google Shopping.
Inventory Management
Manage all orders from all marketplaces in your store.
Product Management
Manage all your products back in your store.
Can I upgrade/downgrade my plan?
Absolutely. You can upgrade your Sellbery plan at any point. The number of SKUs available for upload in your account will be updated immediately.
If you downgrade your plan, the change will take effect in the next billing cycle.
How do you calculate SKUs?
According to Sellbery's technological principle, we count each variation as an individual product item. For example: if you have 400 products but 100 of them have 2 variations, the total number of SKUs you would need is around 600 SKUs. Note that uploaded SKUs cannot be 'reversed' – if you upload 100 SKUs, the number of available SKUs in your account is updated correspondingly, and there is no way to reinstate the original number of SKUs.
Can I get my money back after I signed up for an annual plan?
Sure, after the purchase of an annual plan you have 30 days to cancel your plan. However, the refund cost will be calculated with the deduction of the number of days already used by your Sellbery account.
Can I cancel my account at any time?
Yes, you can cancel your account at any time. You can do so by contacting support.
Are there any setup fees?
If the setup is done by yourself, it is 100% free. You may contact our live support and watch webinars to help you. It's just another way we're looking to save you money. If you are looking to set up your connections professionally and quickly, we offer onboarding assistance for a €139 one-time fee for any shopping cart to marketplace or marketplace to marketplace connection, and only €99 for Google Shopping or Facebook connection. You can order the setup service on the checkout page when you purchase your subscription plan or at the Shop section of the Sellbery App directly.
Can I get help setting up my account?
We offer professional services such as onboarding assistance and one-on-one training to get your account up and running. You may contact our support team in Live Chat or by email Monday to Friday, from 10 am to 7 pm by Eastern European Time.
Will I get access to all the same features on the Forever Free account?
The Forever Free plan provides all the same features as the other plans, with the only limitation on the number of SKU available for upload on the Free plan (99 SKU).
What if I have more than 15k SKUs?
That's great! You may request a quote for an Enterprise Plan and we will give you the best price on the market.
What is included in the professional setup?
The professional setup includes the creation of the mapping rules for the connection of two selected channels (Import and Export points) and successful upload of 3-5 test products to the Export point channel. The set of the mapping rules created with the professional setup includes the required rules, the preferred rules (if applicable), the variation rules (if applicable), and category-specific rules for 3-5 categories selected by the customer.
The professional setup does not include correction of the product data on the Import or Export point channel (if any is required), implementation of unique product identifiers or any other actions that require direct product data management.
Can I connect a marketplace to a marketplace?
Absolutely, you can transfer all of your products for example from Etsy to Amazon and keep the data updated automatically with the help of the Product Sync feature on Sellbery. The Product Sync interval is 15 minutes to 24 hours. But, you wouldn't be able to use the Order Sync feature in this case, since a marketplace doesn't allow you to receive orders from another competitor marketplace.
Can I update inventory only?
Absolutely, you can update the inventory only, inventory and price, or full product info depending on the channel to which your products are uploaded. The most suitable data synchronization option can be selected in the Settings for each connection on Sellbery. The inventory sync interval is 15 minutes to 24 hours.
Can I upload products via a CSV file?
It is possible to upload your products to Sellbery via a CSV file as well as download products into such a file. However, the file upload and update can only be done manually at the moment. Automatic Product and Order Sync features are not available in this case.
Can I connect my store to multiple marketplaces at once?
Yes, you can. Your store can be used as the main platform for the inventory management and order fulfillment, while Sellbery will sync your product and order data between the store and the marketplaces, and will keep all the records up to date.